Football Quotes-Do you enjoy watching and playing football?  Are you the athlete or the fan? There is more to football than the game.  There are life lessons in them too.
"Talent means nothing without hard work and precision". – Lionel Messi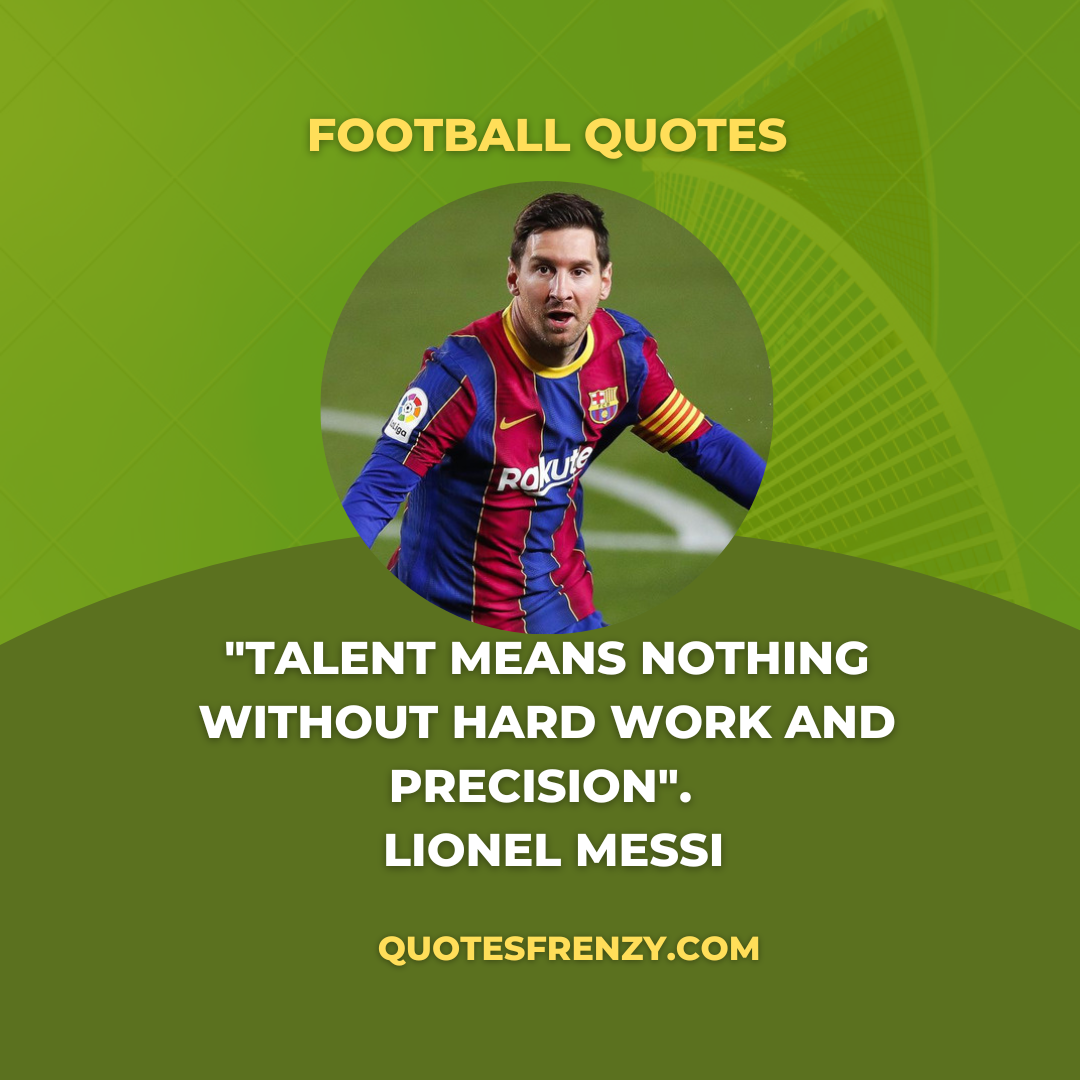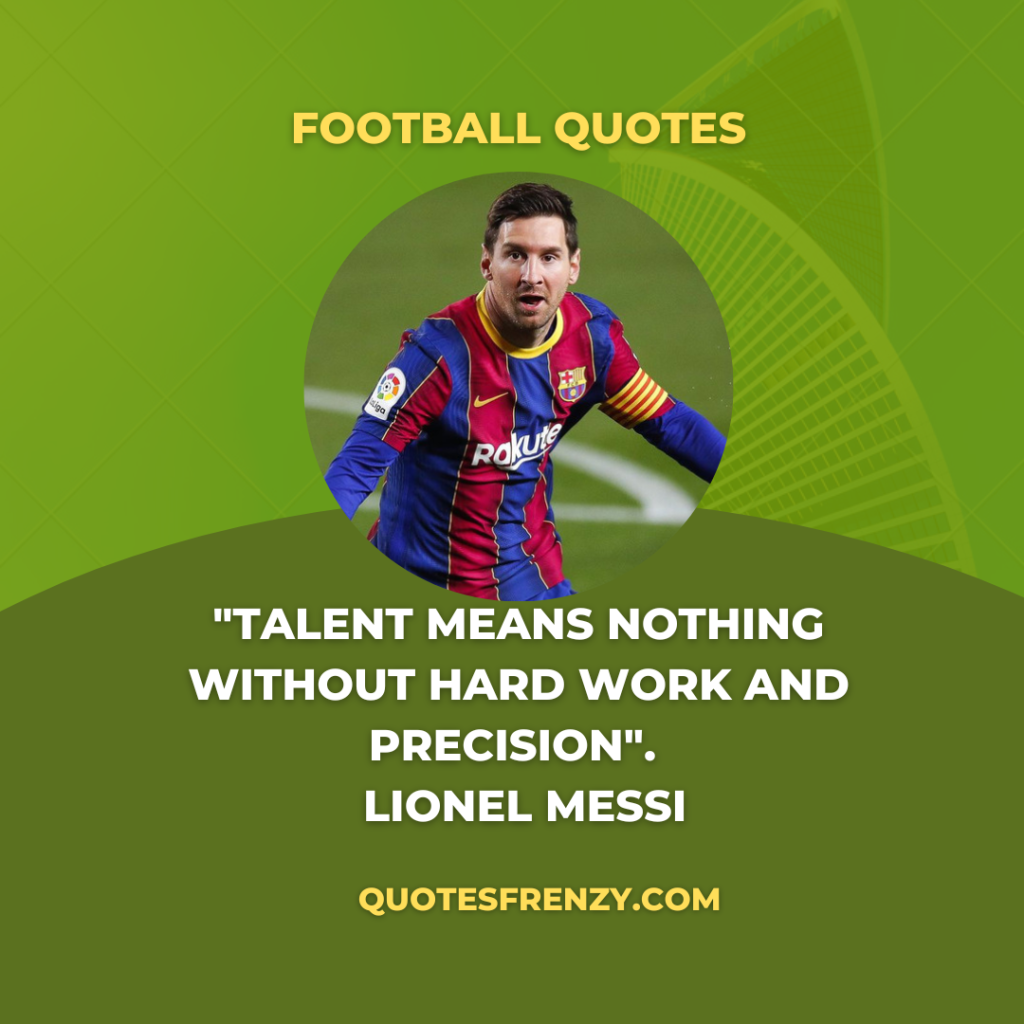 Talent alone in the real world as it is in the game does not bring us higher.  We need to hone our skills, work hard and show consistency.  Great players grow with their discipline.  Successful people prosper because of their self-discipline.
Here are some Football Quotes that we can learn from…
---
Famous Football Quotes
---
"Football is easy if you're crazy as hell." Bo Jackson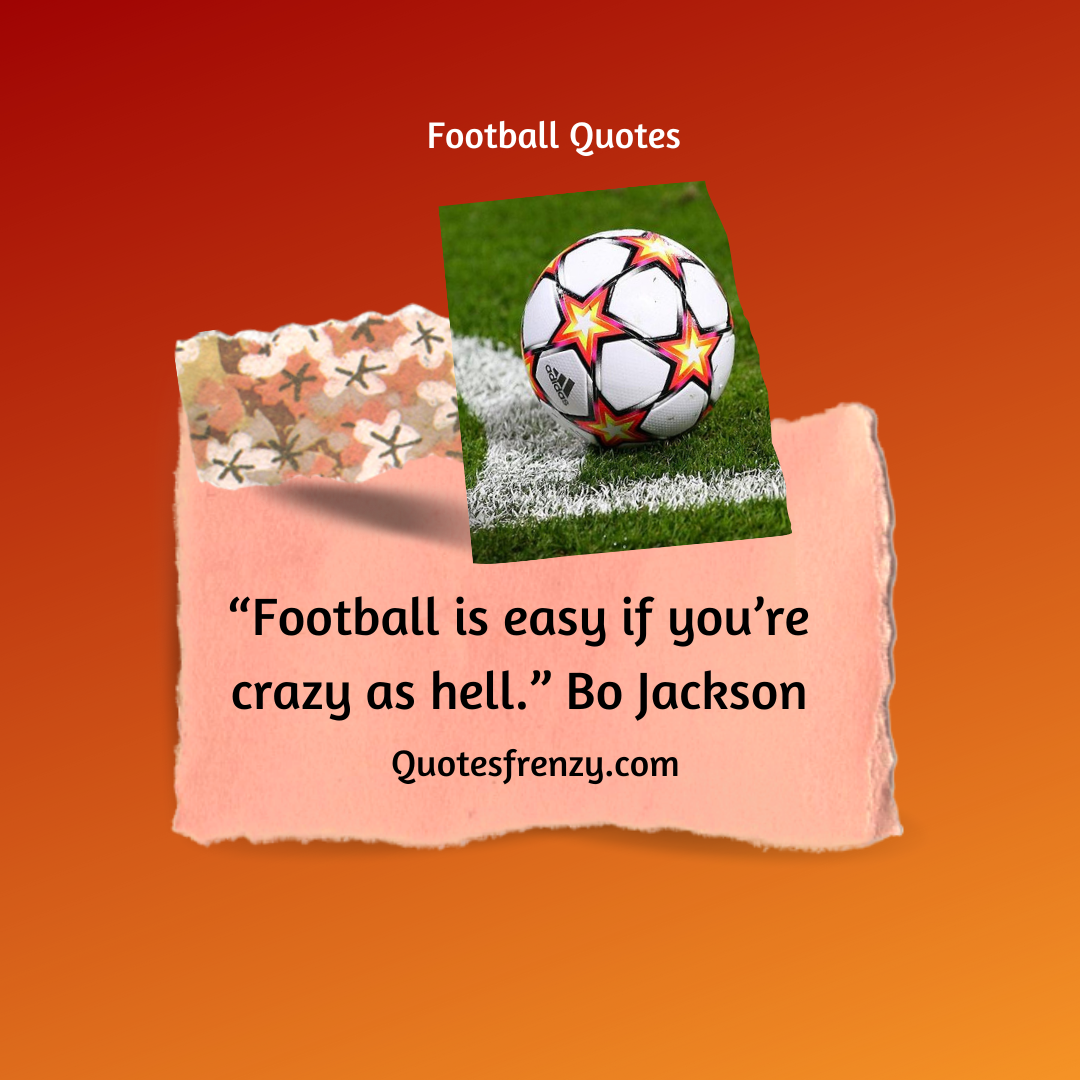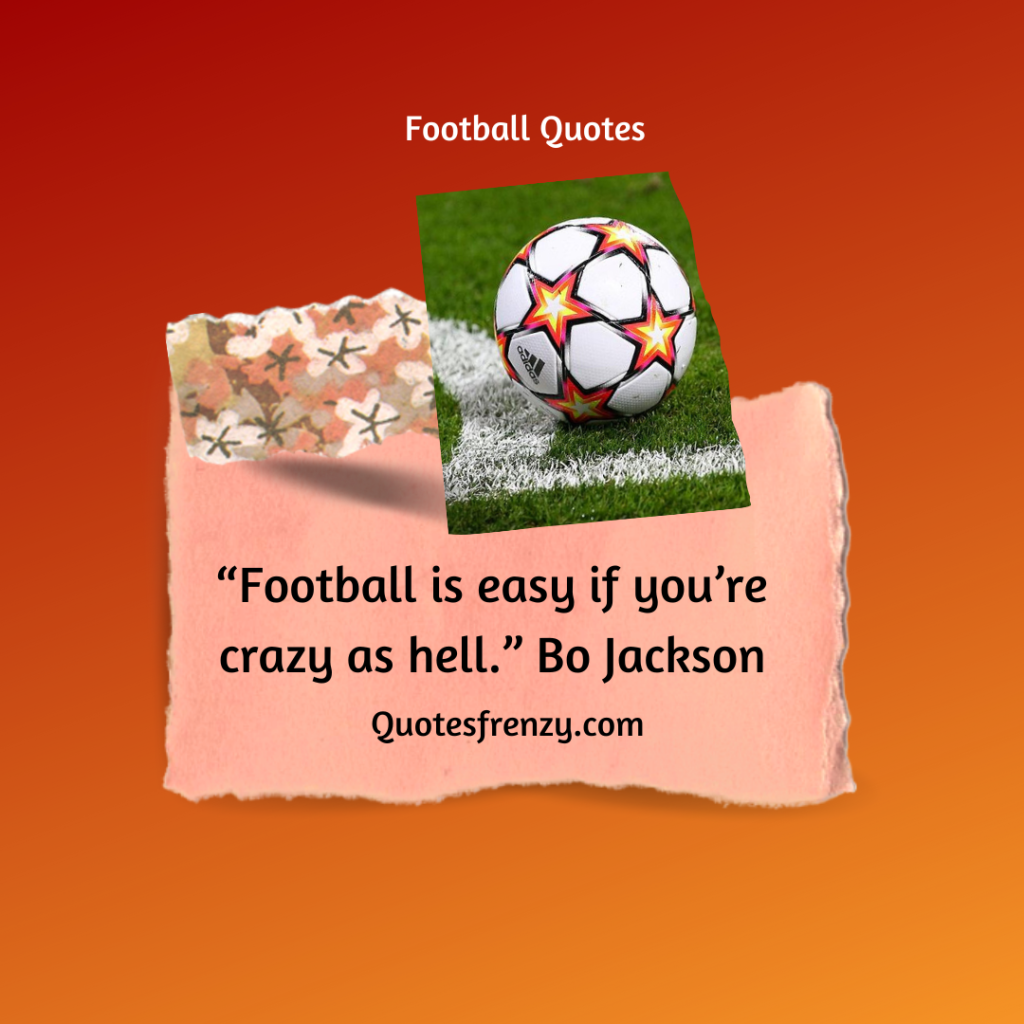 ---
"It's too easy to blame other people in football." Steven Gerrard
---
"Football is the ballet of the masses." Dmitri Shostakovich
---
Also read..
Lionel Messi Quotes and Sayings
Stay Strong Quotes And Sayings
---
"The game of football is one of strategy and tactics." Woody Hayes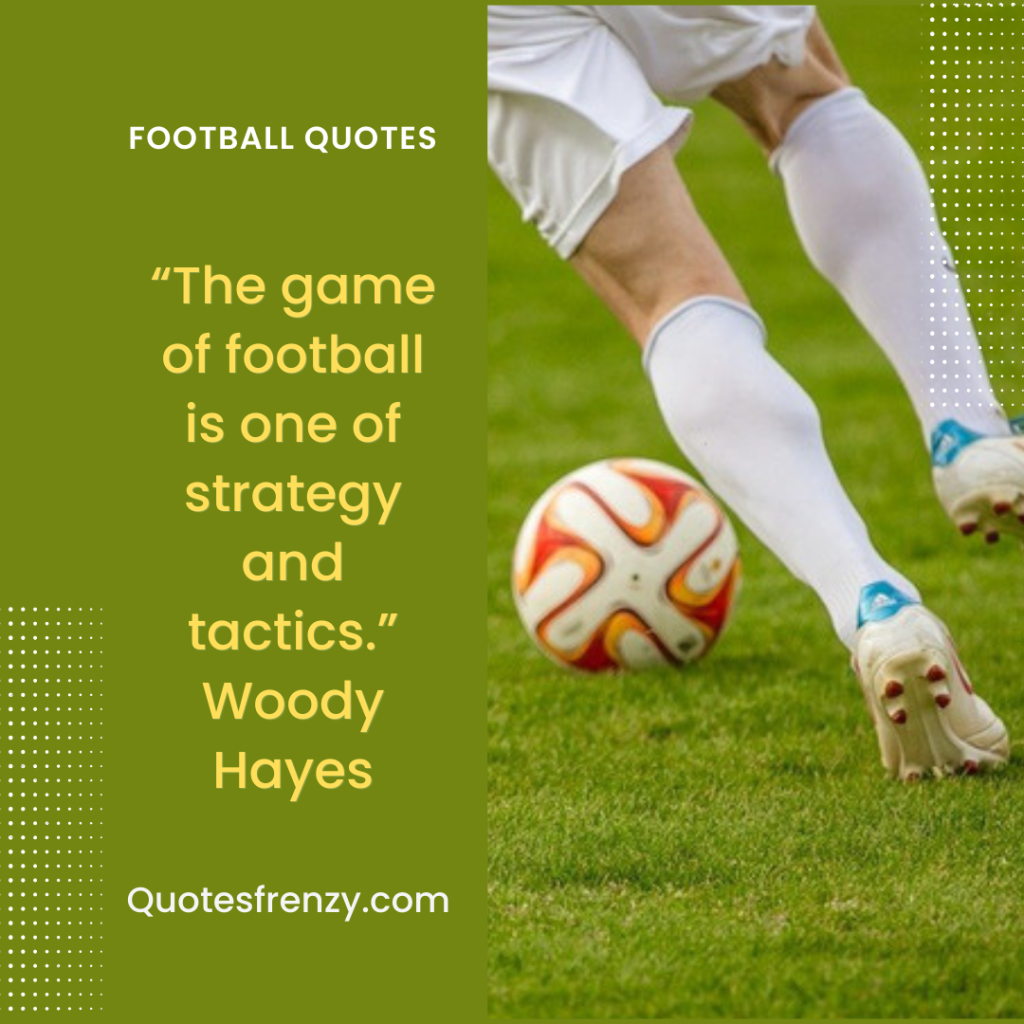 ---
"Football is an incredible game. Sometimes it's so incredible, it's unbelievable."Tom Landry
---
"In football, the worst blindness is only seeing the ball." Nelson Rodrigues
---
"In life, as in football, the principle to follow is to hit the line hard." Theodore Roosevelt
---
"International football is the continuation of war by other means." George Orwell
---
"Pro football is like nuclear warfare. There are no winners, only survivors." Frank Gifford
---
"Football isn't a contact sport, it's a collision sport." Duffy Daugherty
---
"Football is a game about feelings and intelligence." Jose Mourinho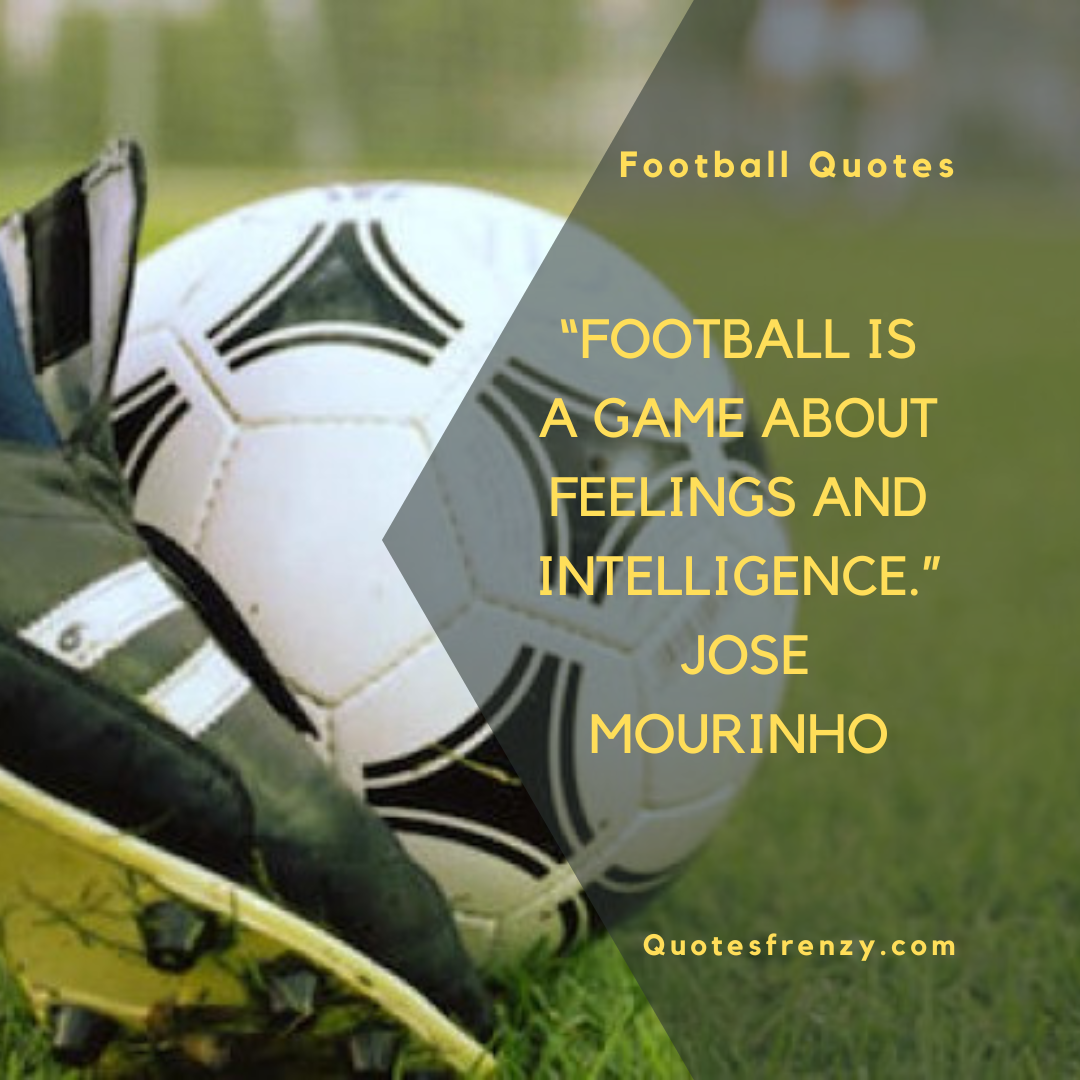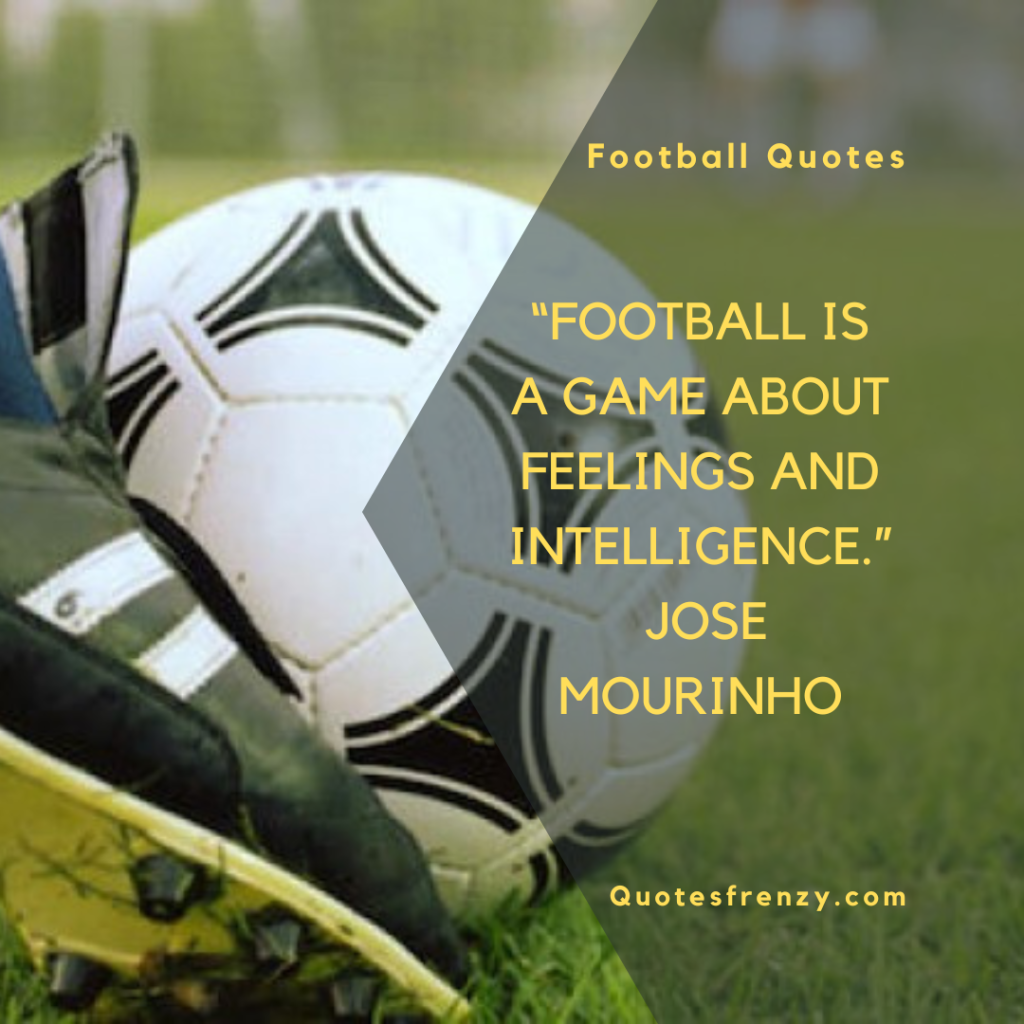 ---
"Sometimes in football you have to score goals." Thierry Henry
---
"Football doesn't build character. It eliminates the weak ones." Darrell Royal
---
"I love football, football is my life." Wayne Rooney
---
"Football's not just about scoring goals – it's about winning." Alan Shearer
---
"Football is like life and I know life." Rush Limbaugh
---
"Sure, luck means a lot in football. Not having a good quarterback is bad luck." Don Shula
---
"Football is a team game. So is life." Joe Namath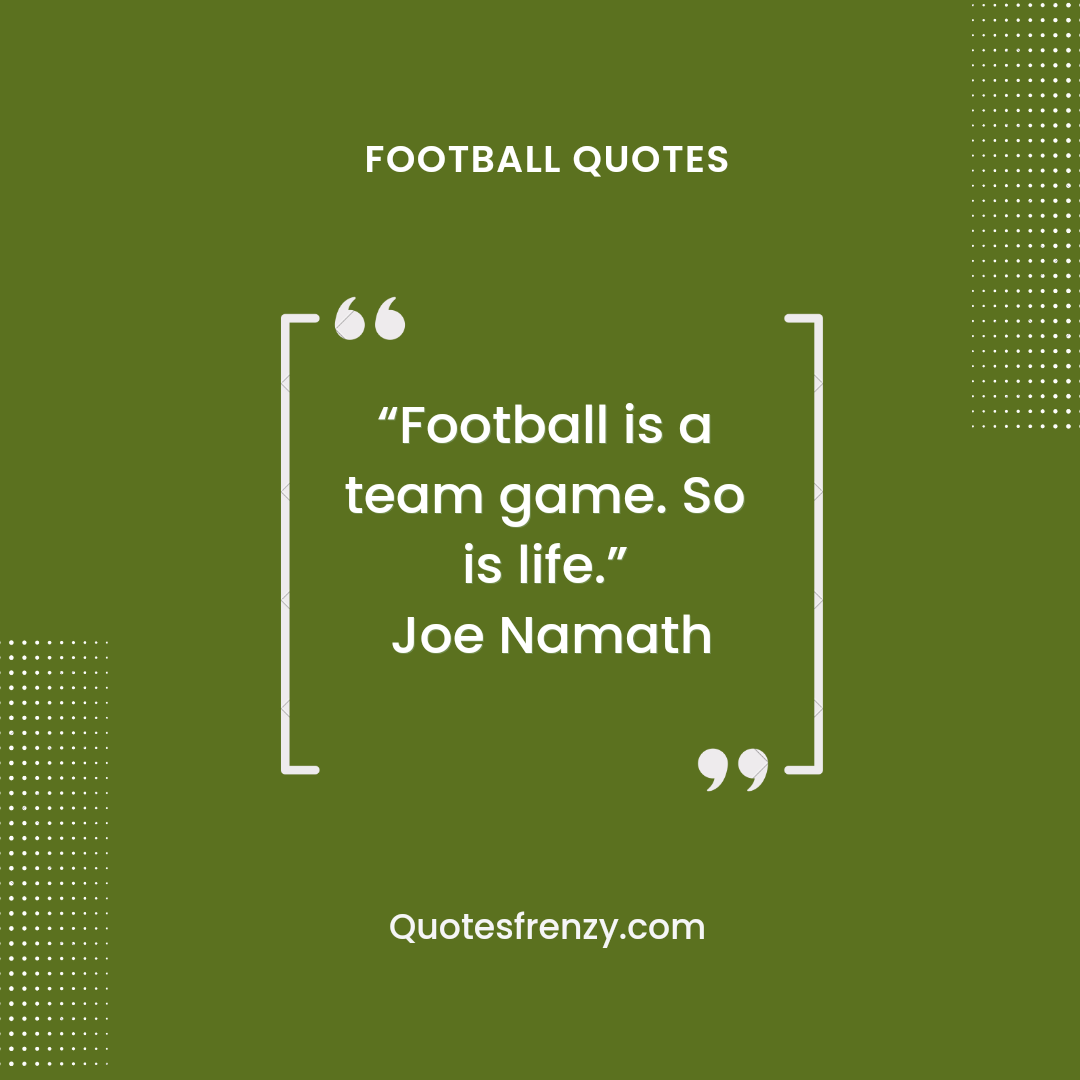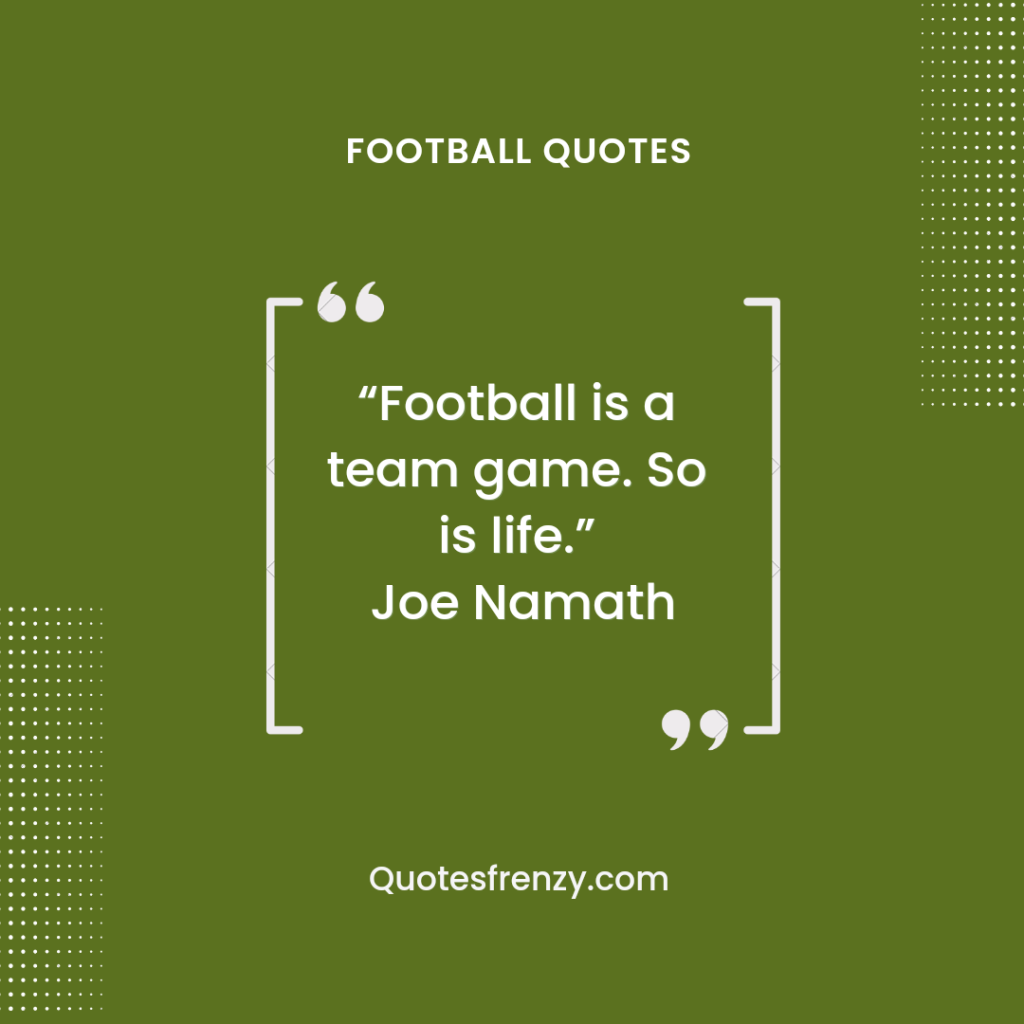 ---
"Football doesn't build character, it reveals character." Marv Levy
---
"The reason of football is not to be the best but to be the best team." Barry Sanders
---
"Football is a game of skill, we kicked them a bit and they kicked us a bit." Graham Roberts
---
"Politics is like football; if you see daylight, go through the hole." John F. Kennedy
---
"Football is a simple game made complicated by people who should know better." Bill Shankly
---
"Football is something like war. Whoever behaves too properly, is lost." Rinus Michels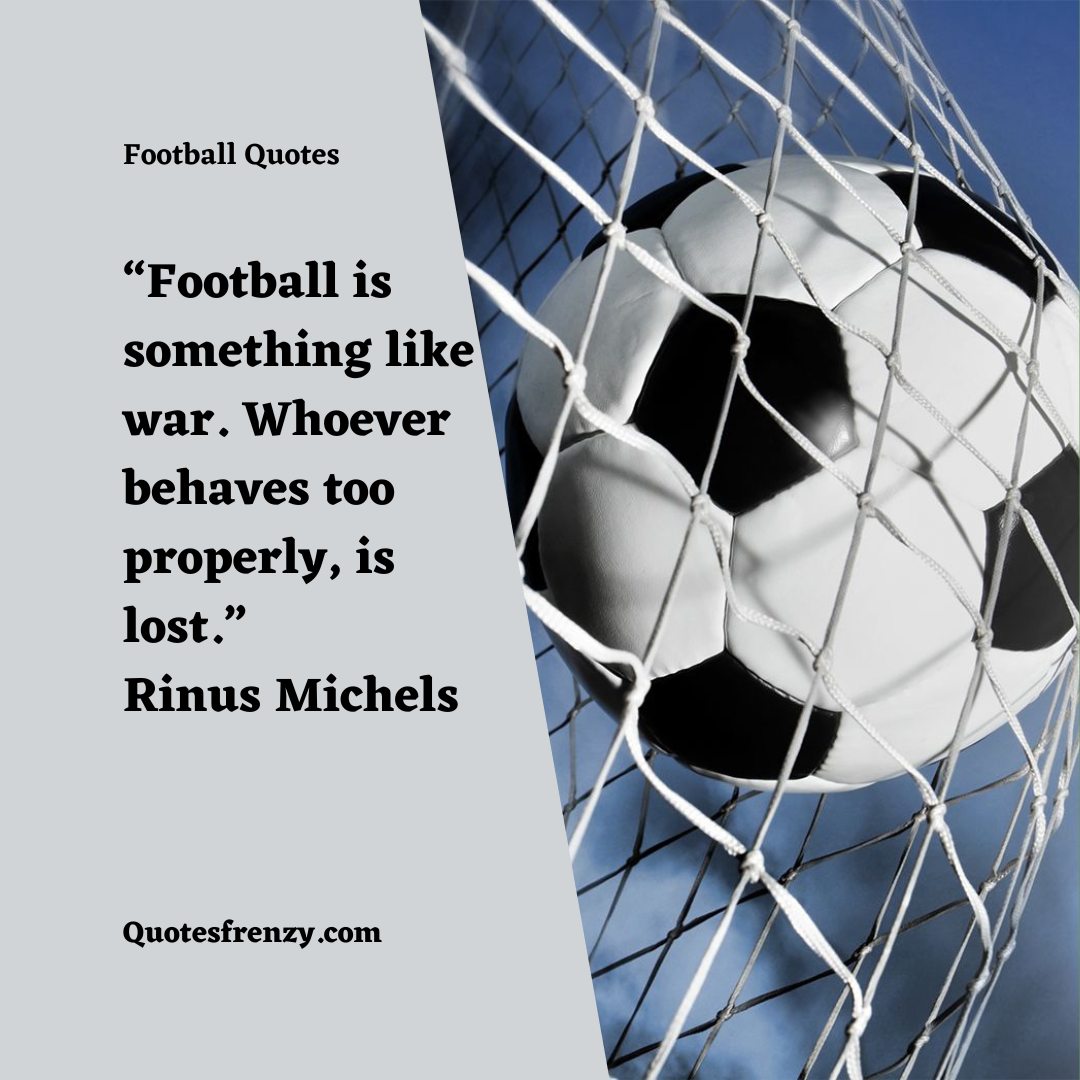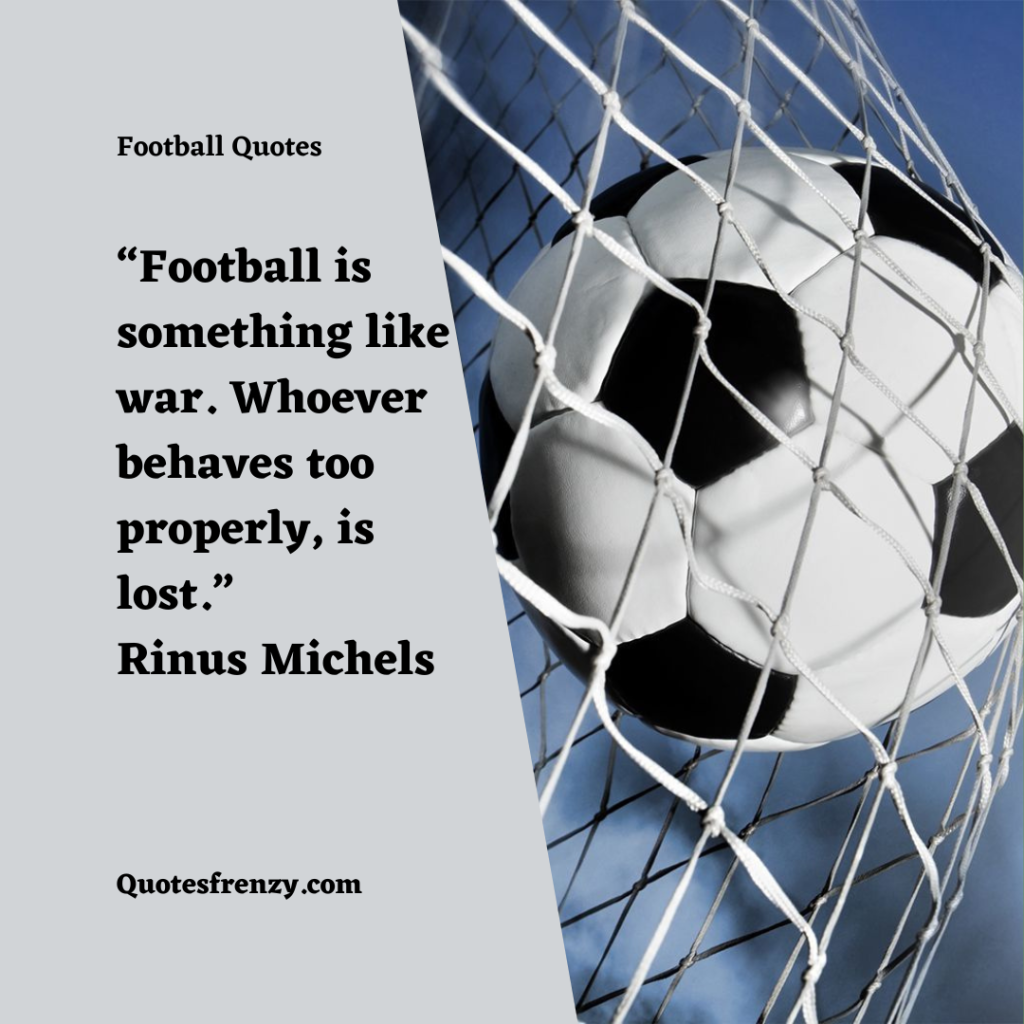 ---
"In football everything is complicated by the presence of the opposite team." Jean-Paul Sartre
---
Athletes work hard and endure the pain in the playing field.  They show commitment to their team and respect to the opponent and the authority.  Is it not similar to life?
In order to achieve your goals, we need to be similar athletes in our own playing field called reality. Work together and you will win. – Vince Lombardi
Teamwork in football makes a winning team.  The essence of teamwork does not only apply to the game, it surely applies to any organization.  When there is trust with each other and dedication to the cause, any organization will succeed.
A real team that works together supports each other and lifts one another.  It happens in the football arena.  It also happens in the office.
Football has no place for racism and discrimination. – Sepp Blatter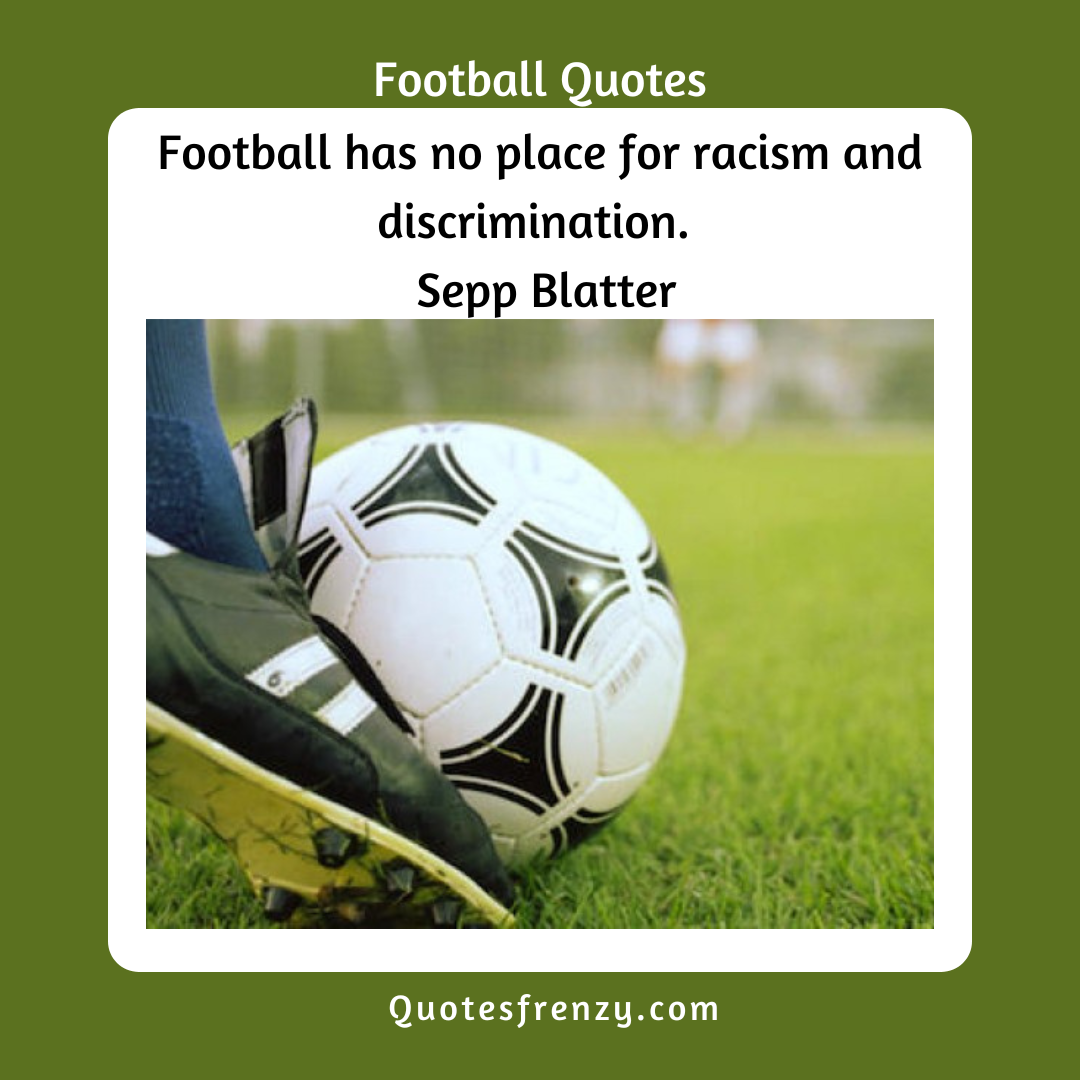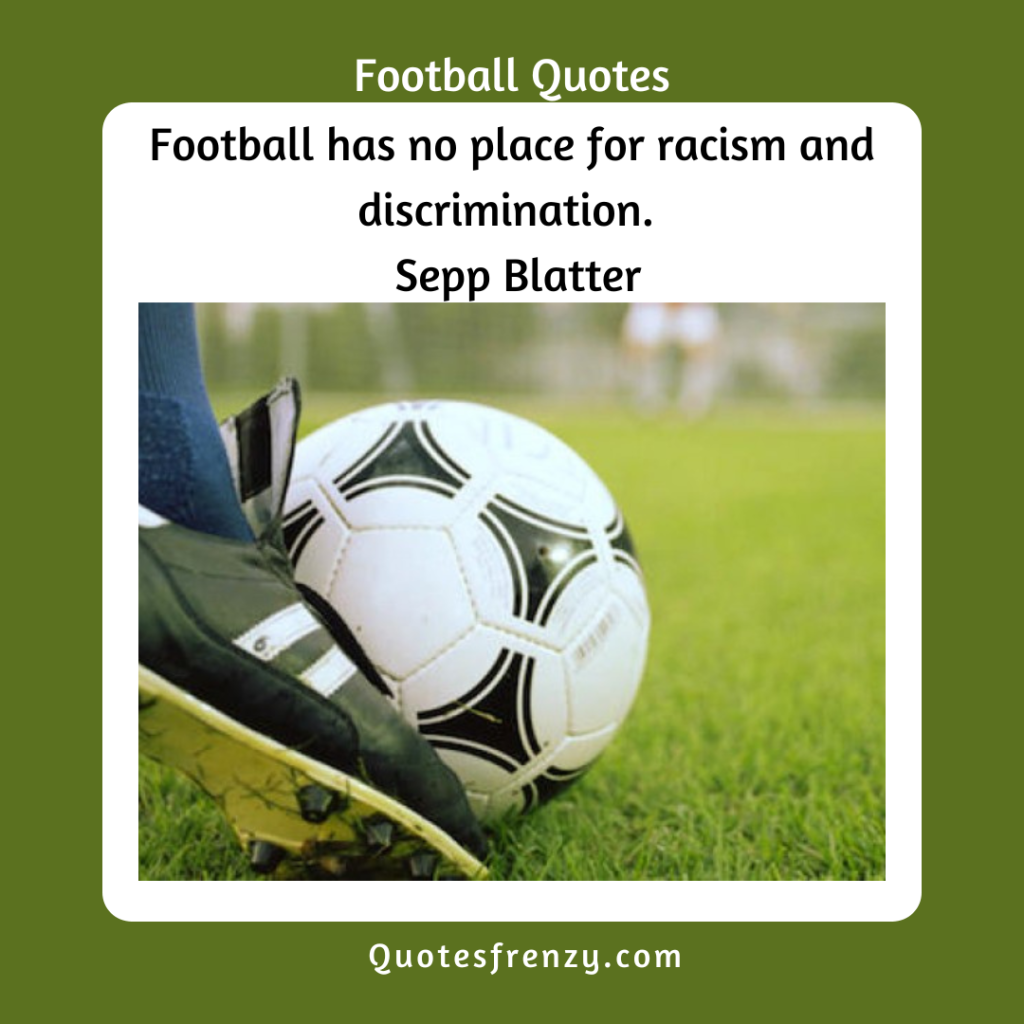 Players can play their game without consideration to racism and discrimination. People should live like them too.  We only have one playing field – one world.
It may be a competition out there, what a matter is that, we respect the winner and lift up the loser. There is no color, religion and race in a game, and yet, we all enjoy every moment of it.  Why can't we enjoy our coexistence with different people?
Make few mistakes and you will win. – Johan Cruyff
Fewer errors will make you win the game.  In life, the lesser our slip ups, the better we are. However, it is not the mistakes that count.  It's the learning we gain that would make us a better person.
We can learn a lot from Football Quotes of great coaches and players.
Even if their talking about the game, we can always interpret and apply it to our lives.  Live the game.