21 Frank Sinatra Quotes : While many of you may be fans of Frank Sinatra's music, or his talent as an actor, you should also know that he was a very wise man, who had a lot of knowledge which he wanted to share with the other people. We should consider ourselves quite lucky right now to have the opportunity to learn from Frank Sinatra's quotes which are still very popular, thanks to their importance and their messages. Mr. Sinatra has always tried to spread positivity, and this can also be seen in the next Frank Sinatra Quotes
---
Famous Frank Sinatra Quotes
---
"A simple I love you means more than money…." Frank Sinatra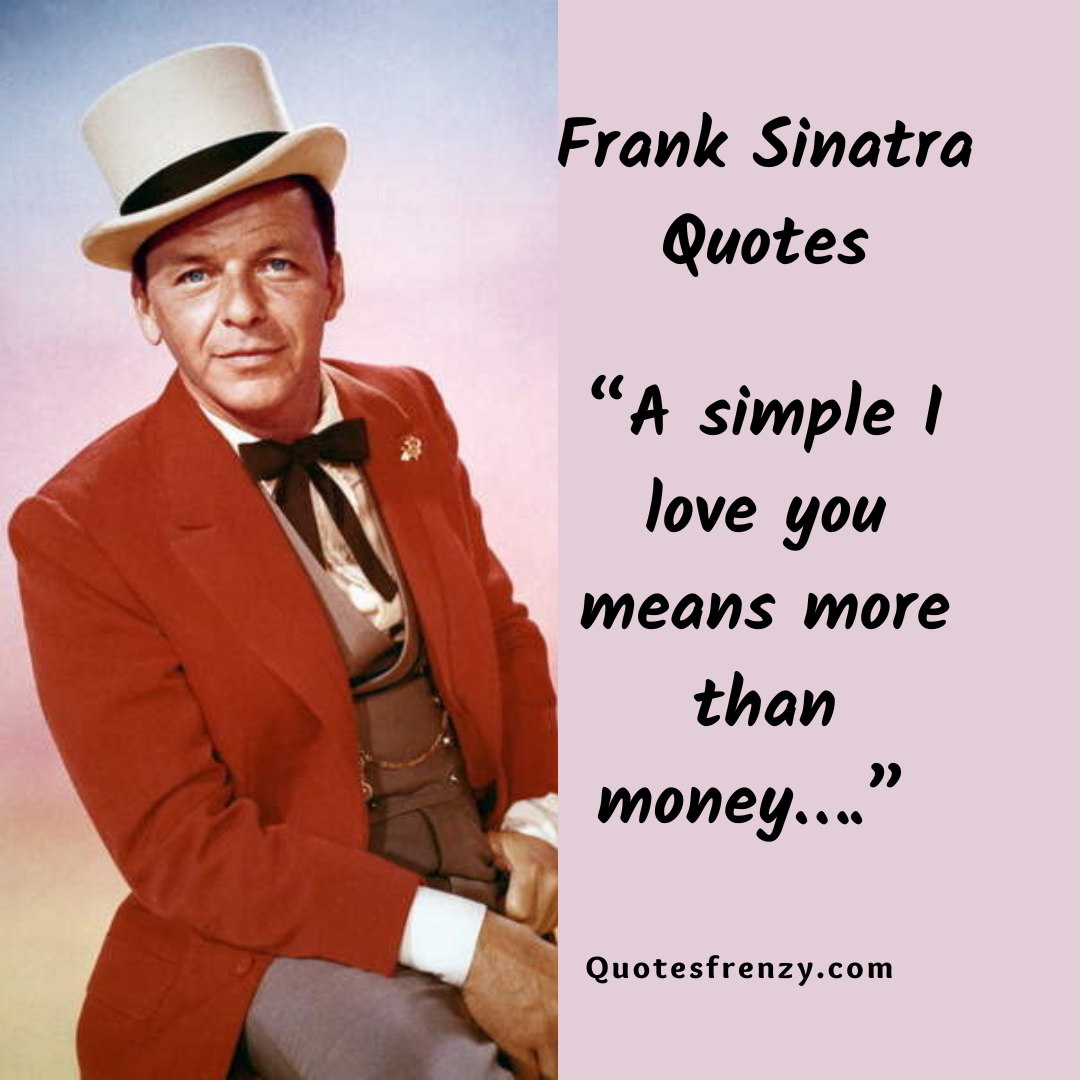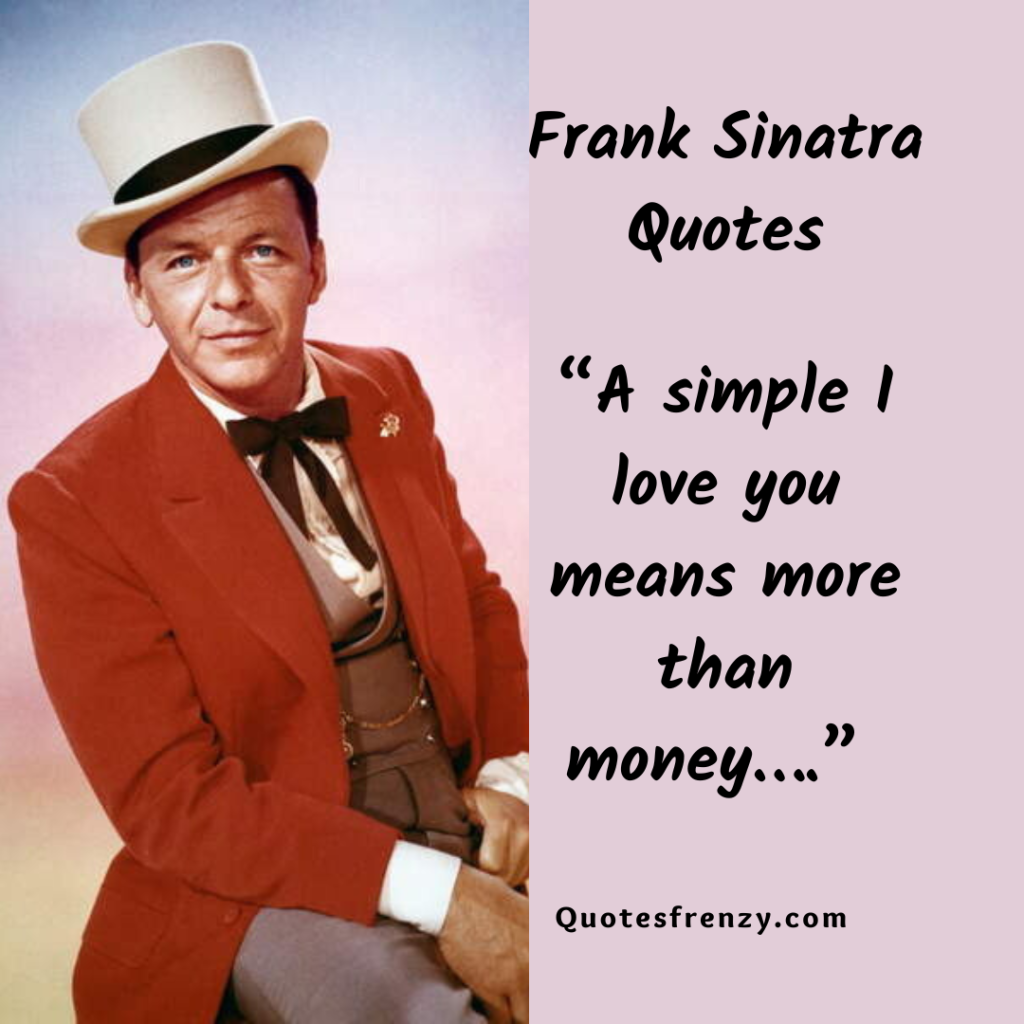 ---
"A man doesn't know what happiness is until he's married.By then it's too late." Frank Sinatra
---
"Alcohol may be man's worst enemy, but the bible says love your enemy." Frank Sinatra
---
"Basically, I'm for anything that gets you through the night – be it prayer, tranquilizers or a bottle of Jack Daniels." Frank Sinatra
---
"Cock your hat – angles are attitudes." Frank Sinatra
---
"Dare to wear the foolish clown face." Frank Sinatra
---
"Don't get even, get mad." Frank Sinatra
---
"Don't hide your scars. They make you who you are." Frank Sinatra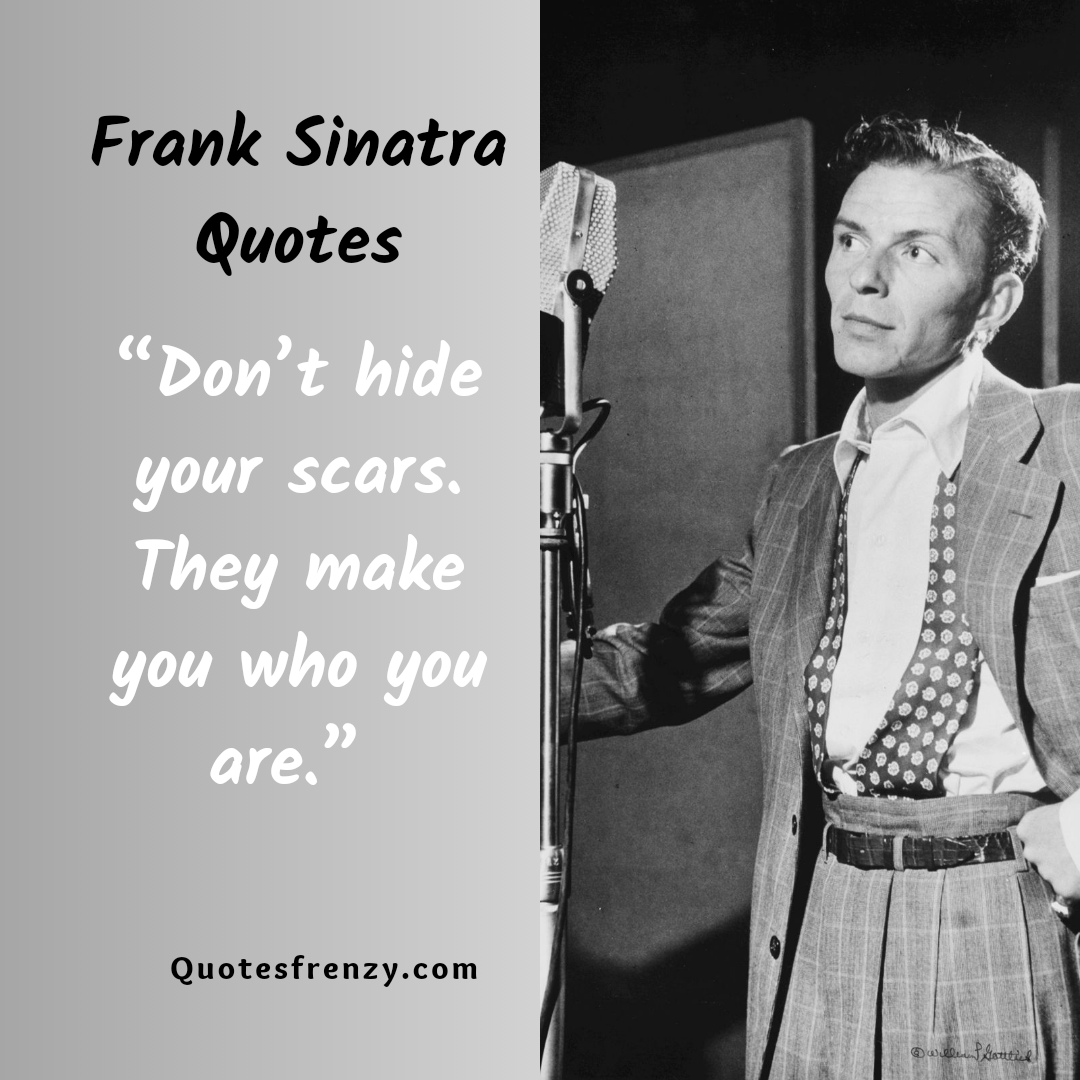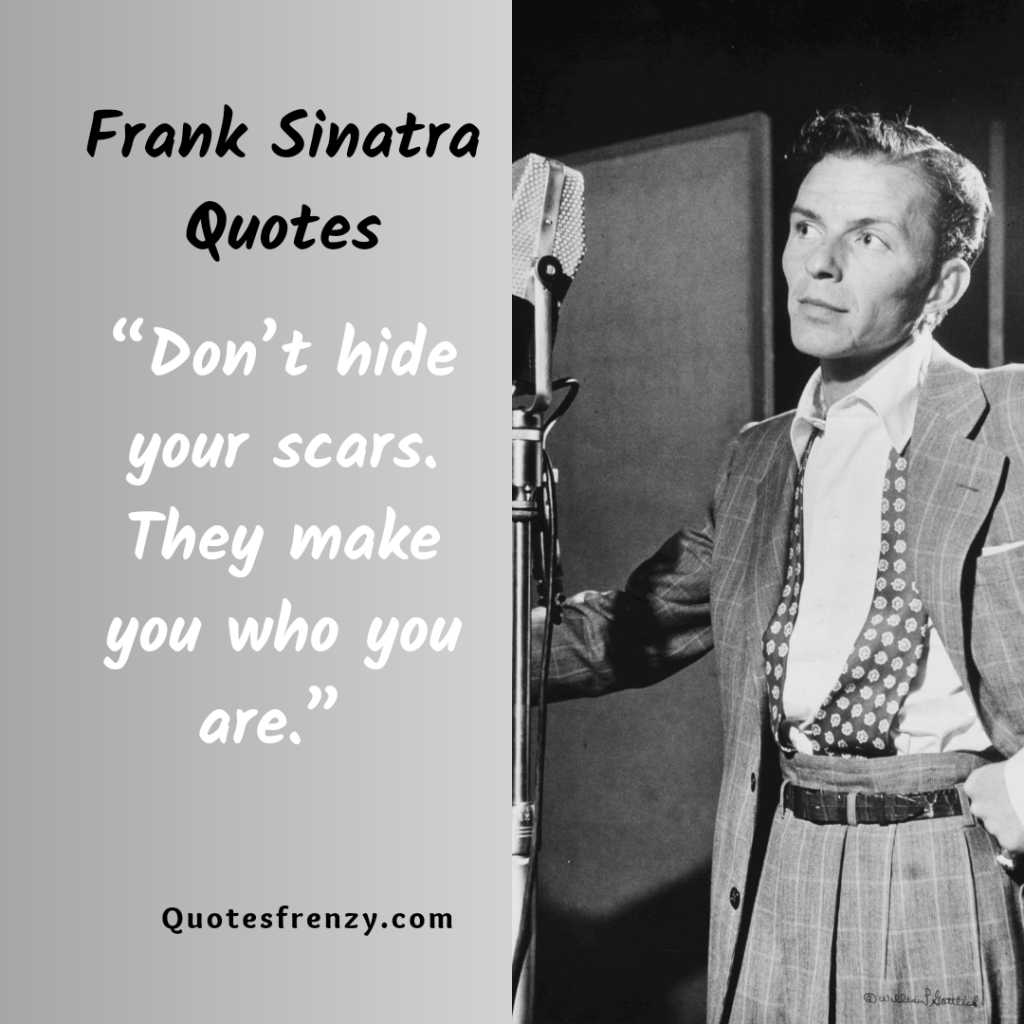 ---
"Fear is the enemy of logic." Frank Sinatra
---
"For what is a man, what has he got. If not himself, then he has naught." Frank Sinatra
---
"I'm gonna live till I die." Frank Sinatra
---
"May you live to be 100 and may the last voice you hear be mine." Frank Sinatra
---
"Regrets, I've had a few but then again too few to mention. And more, much more than this, I did it my way." Frank Sinatra
---
"Take a deep breath, pick yourself up, dust yourself off, and start all over again." Frank Sinatra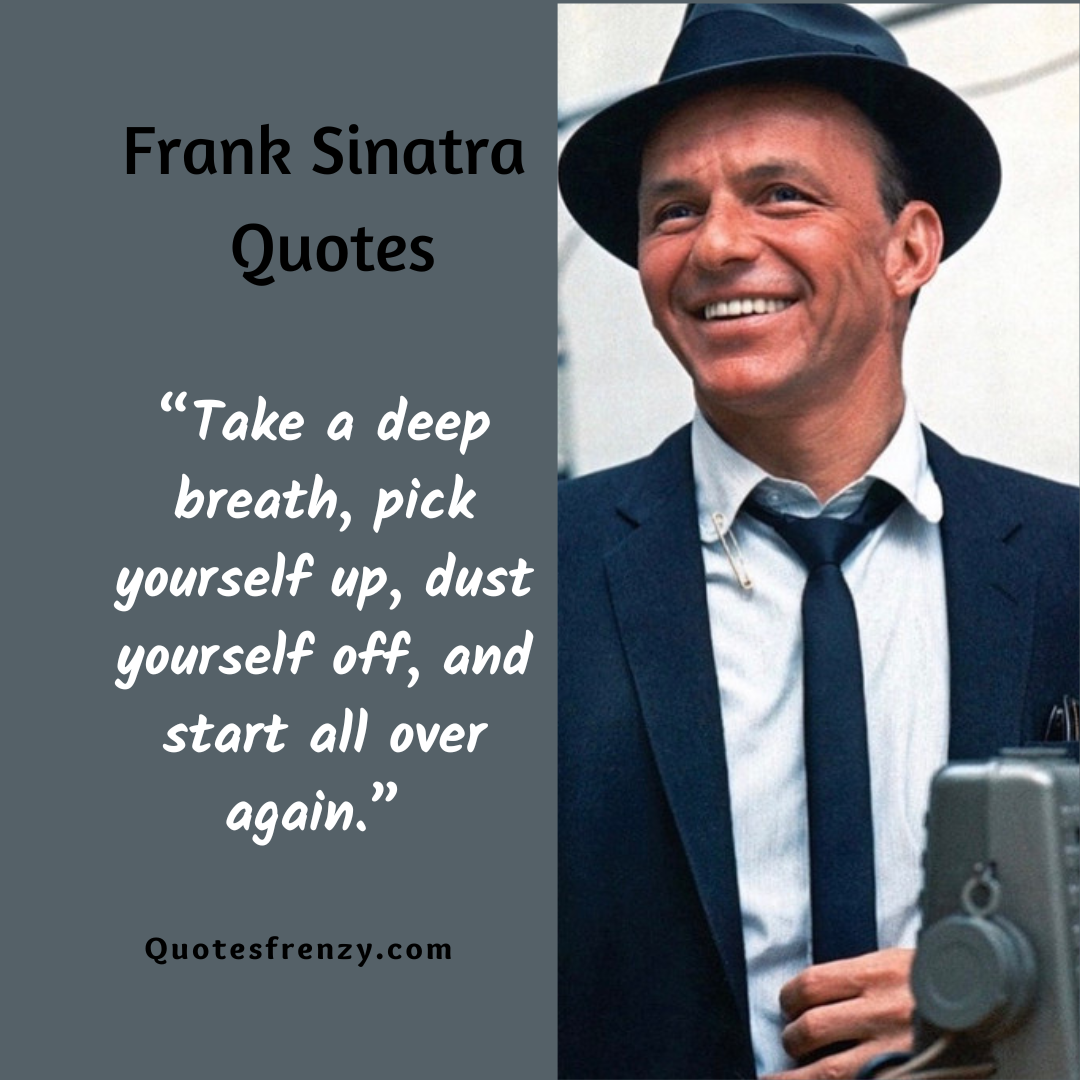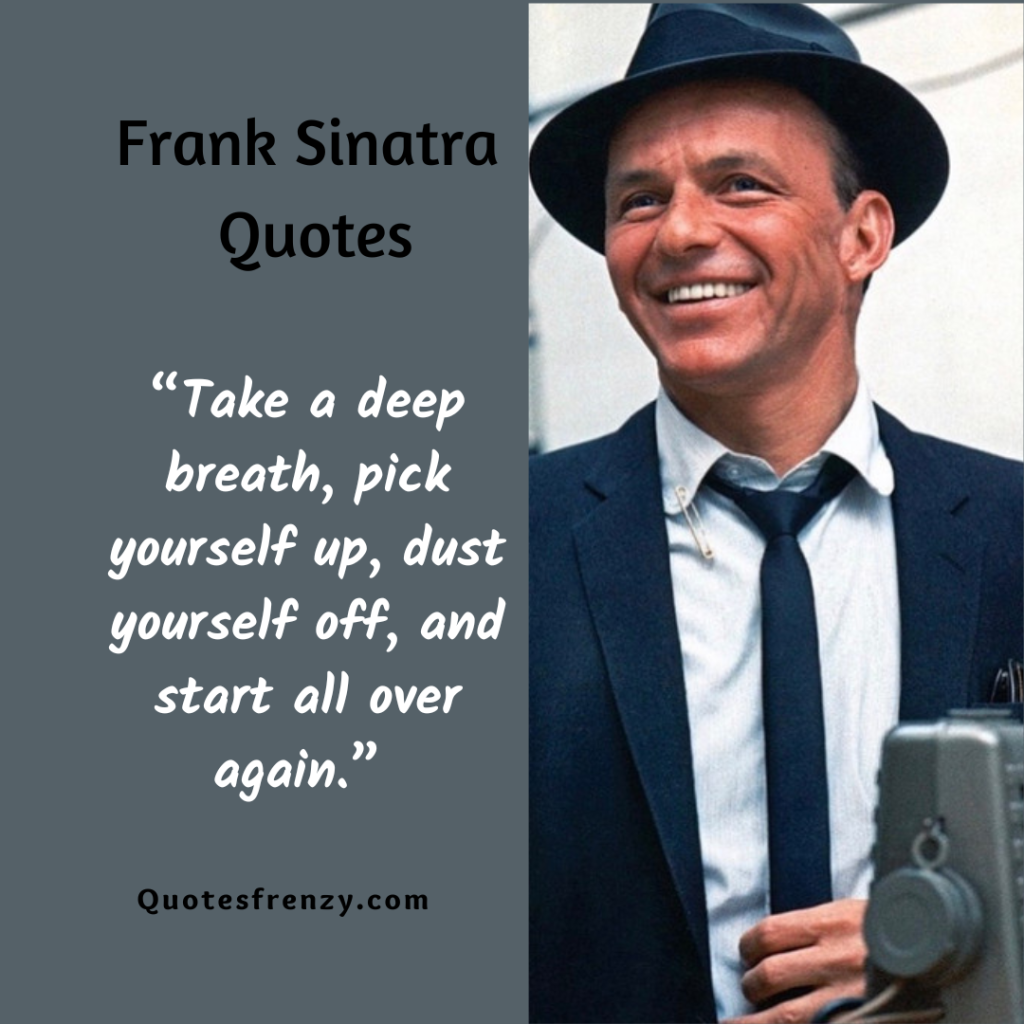 ---
"That's life,and I can't deny it/Many times I thought of cuttin' out but my heart won't buy it." Frank Sinatra
---
"The best is yet to come and won't that be fine." Frank Sinatra
---
"The best revenge is massive success." Frank Sinatra
---
"The big lesson in life, baby, is never be scared of anyone or anything." Frank Sinatra
---
"Whatever else has been said about me personally is unimportant. When I sing, I believe. I'm honest." Frank Sinatra
---
"You may be a puzzle, but I like the way the parts fit." Frank Sinatra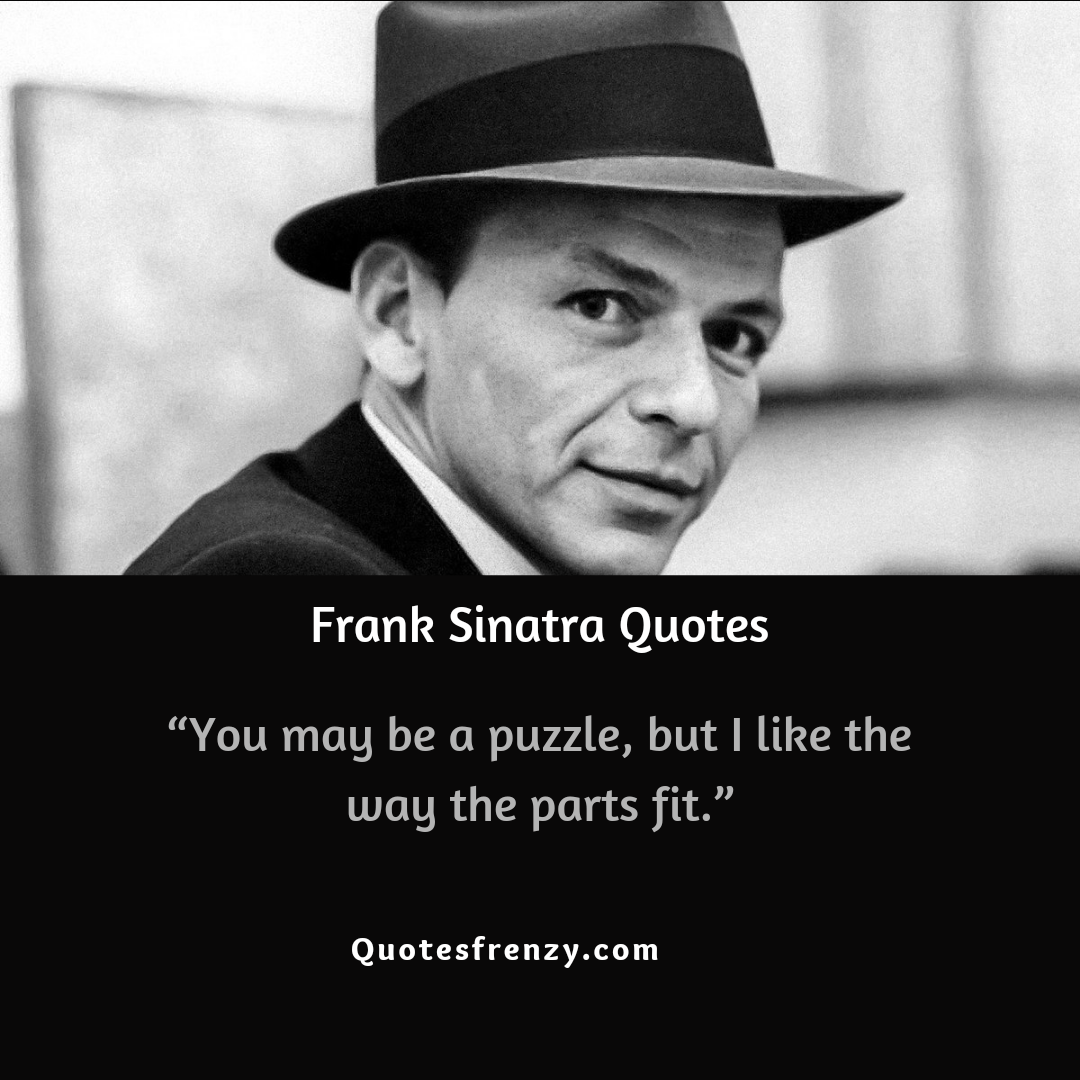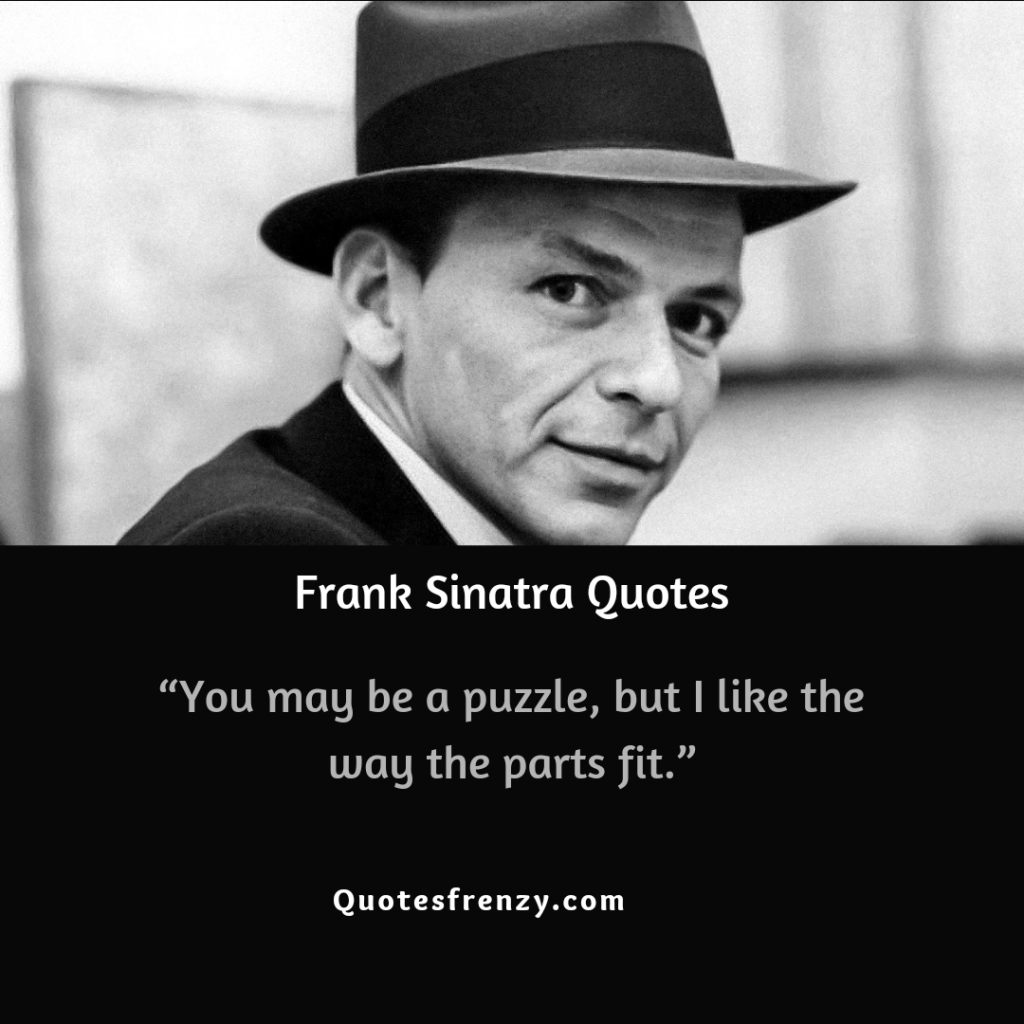 ---
"You only go around once, but if you play your cards right, once is enough. " Frank Sinatra
---
I think that we should all take a moment to applaud Frank Sinatra's way of dealing with revenge. He does not try to promote hatred and violence, but instead he believes that being really successful is enough, and is also considered the best possible way to take revenge. This is actually a really interesting way to look at things in general, from a non-violent perspective.
And not only is this quote really beautiful for the message of stopping the violence, but after all, it's also really effective. He is actually right that most people would be hurt to see you succeed in life, and that would be more powerful than anything violent which could be done for them. Why? It's simple: because physical pain, for example, is temporary, however success is permanent.
The big lesson in life, baby, is never be scared of anyone or anything.
Yet another great quote, which is promoting a great message all over again. There is no reason to be afraid of anyone, as long as you fully believe in yourself and you are willing to go past all boundaries. Fear is always there, in the back of our minds, and it's up to us to do something about it, to decide that enough is enough and eventually go on an battle it. If we are truly courageous, we'll battle our fears no matter what, since we should not live our lives with any fears.
To conclude this article, as you can all see Frank Sinatra was a really wise person and he's left us with many great quotes, in hopes that we could learn and use what he has to teach us. I hope you all enjoyed reading these Frank Sinatra Quotes, and if you did, make sure to let more people know about this article!