25 Brother Quotes: Our brothers are the closest people in our life. It really fascinates how different brothers from different families relate. Some brothers are so close to each other, they do everything together and even share secrets. Other brothers are so apart such that you will not even realize that they are from the same family.
This are the kind of brothers to fight constantly and do not share their belongings, they have boundaries both at home and even away from home. This behavior is normally common at a young age, for some they change as they grow but for others, they become rivals even when adults. Regardless of how the brothers relate with each other, there is always a part of a person that cares and values his brother. If you are having a trouble relating with your brother, then you could know their deep character by reading the following and much more Brother Quotes
God Blesses Him Who Helps His Brother – Abu Bakr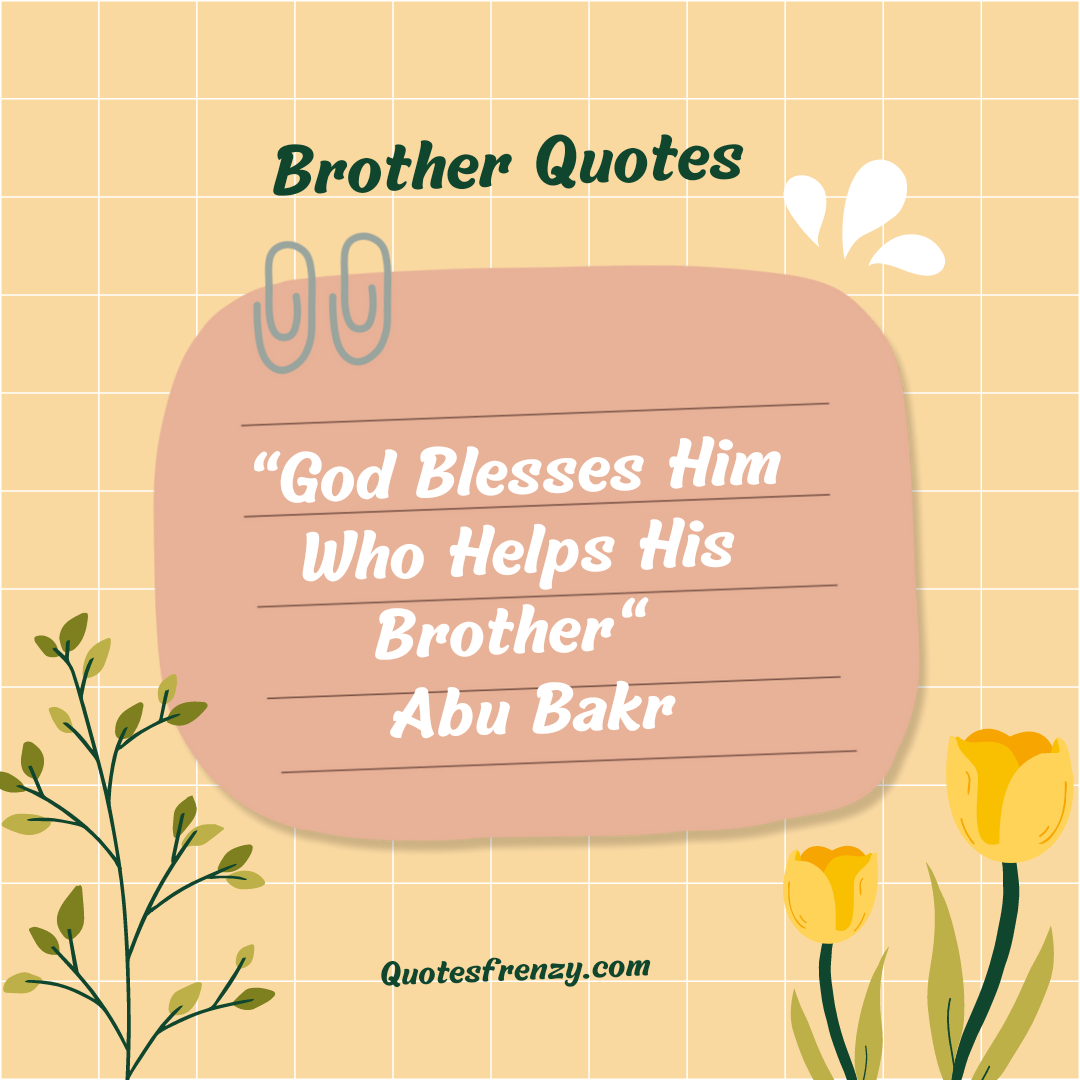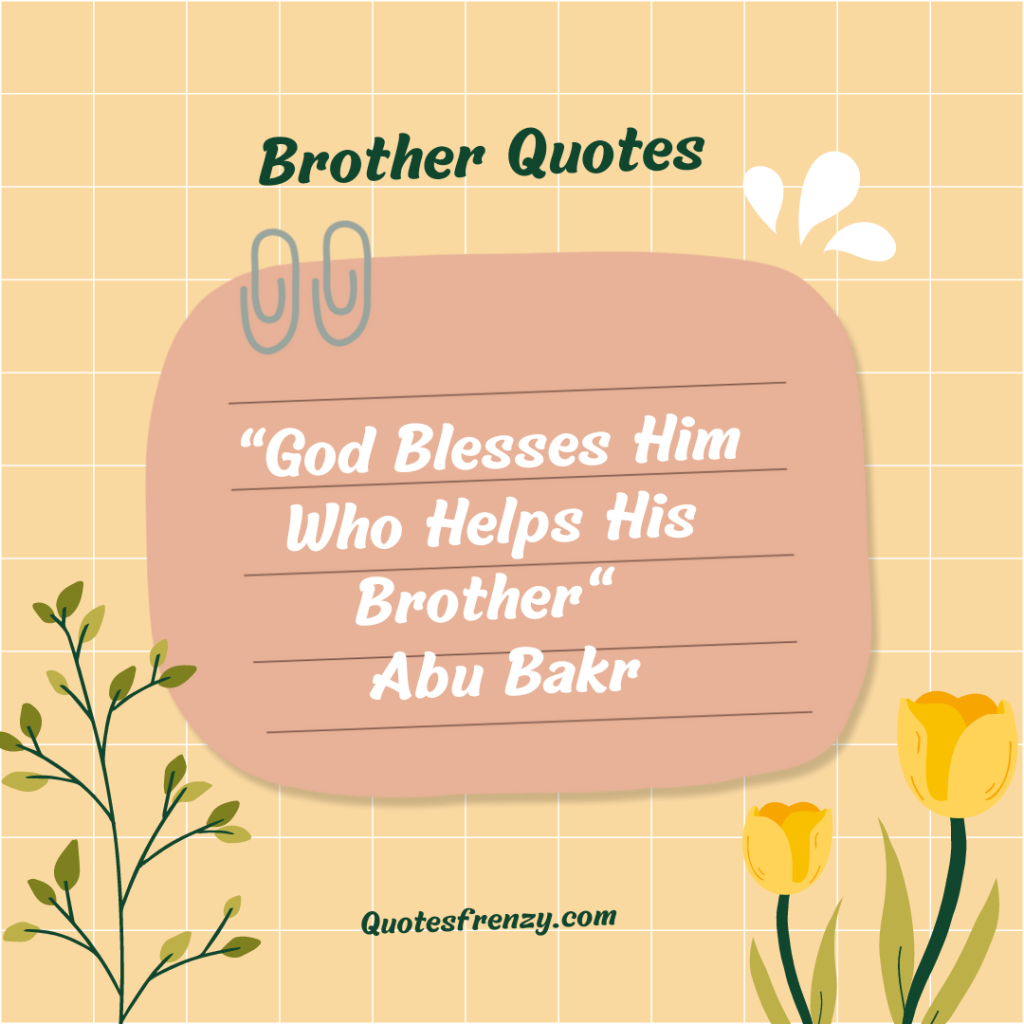 The word brother has been used in many contexts, the actual meaning of a brother is the person whom you share the same mother with and the other meaning is the person whom you associate with or share a common interest. Since our brothers are the people we value, we ought to help them whenever they are in need, and by so doing God will bless us.
---
Famous Brother Quotes
---
"A Brother may not be a Friend, but a Friend will always be a Brother." Benjamin Franklin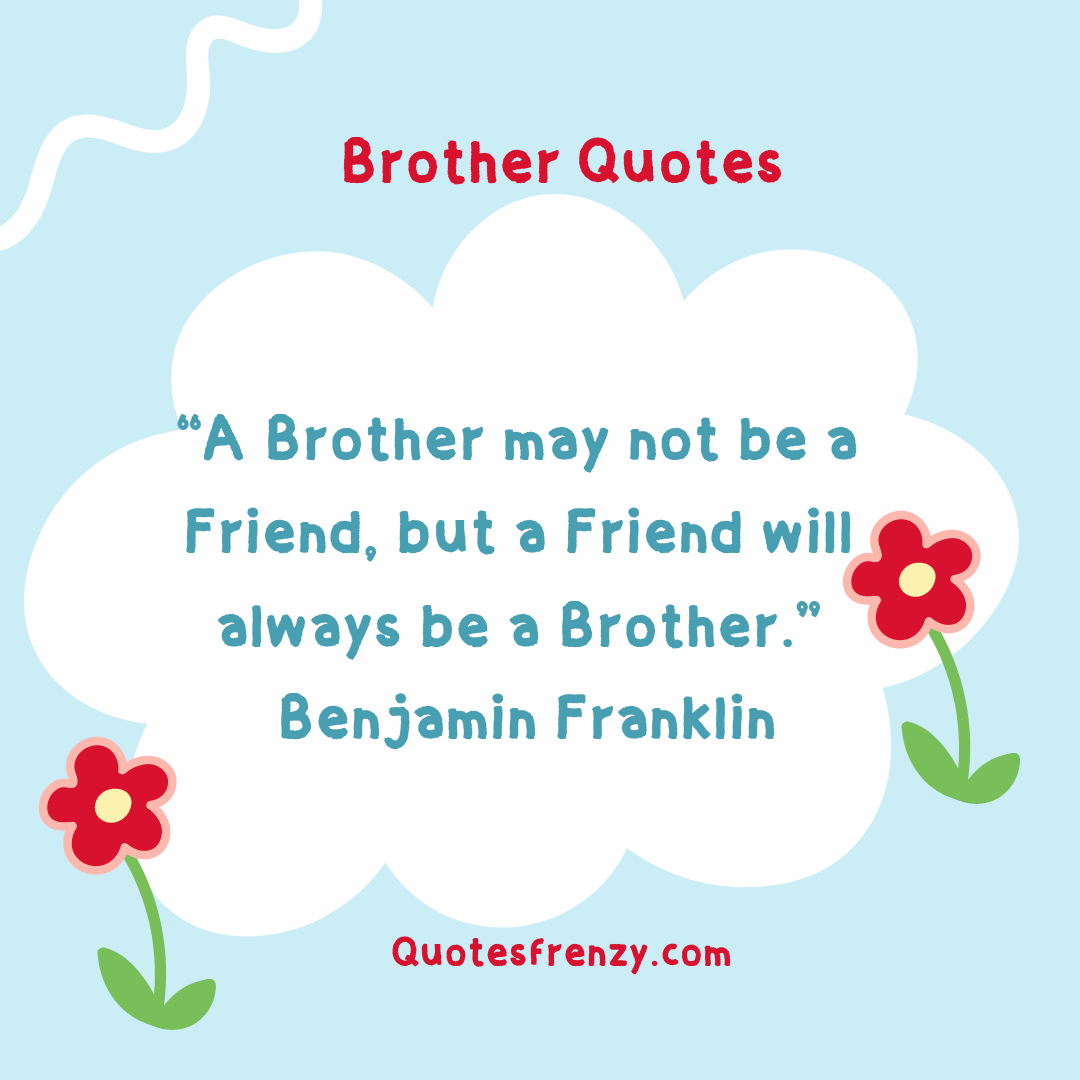 ---
Also read…
75+ Mother's Day Quotes And Sayings
Top 80 Home Quotes And Sayings
---
"When brothers agree, no fortress is so strong as their common life." Antisthenes
---
"Sometimes being a brother is even better than being a superhero." Marc Brown
---
"The younger brother must help to pay for the pleasures of the elder." Jane Austen
---
"Never make a companion equal to a brother." Hesiod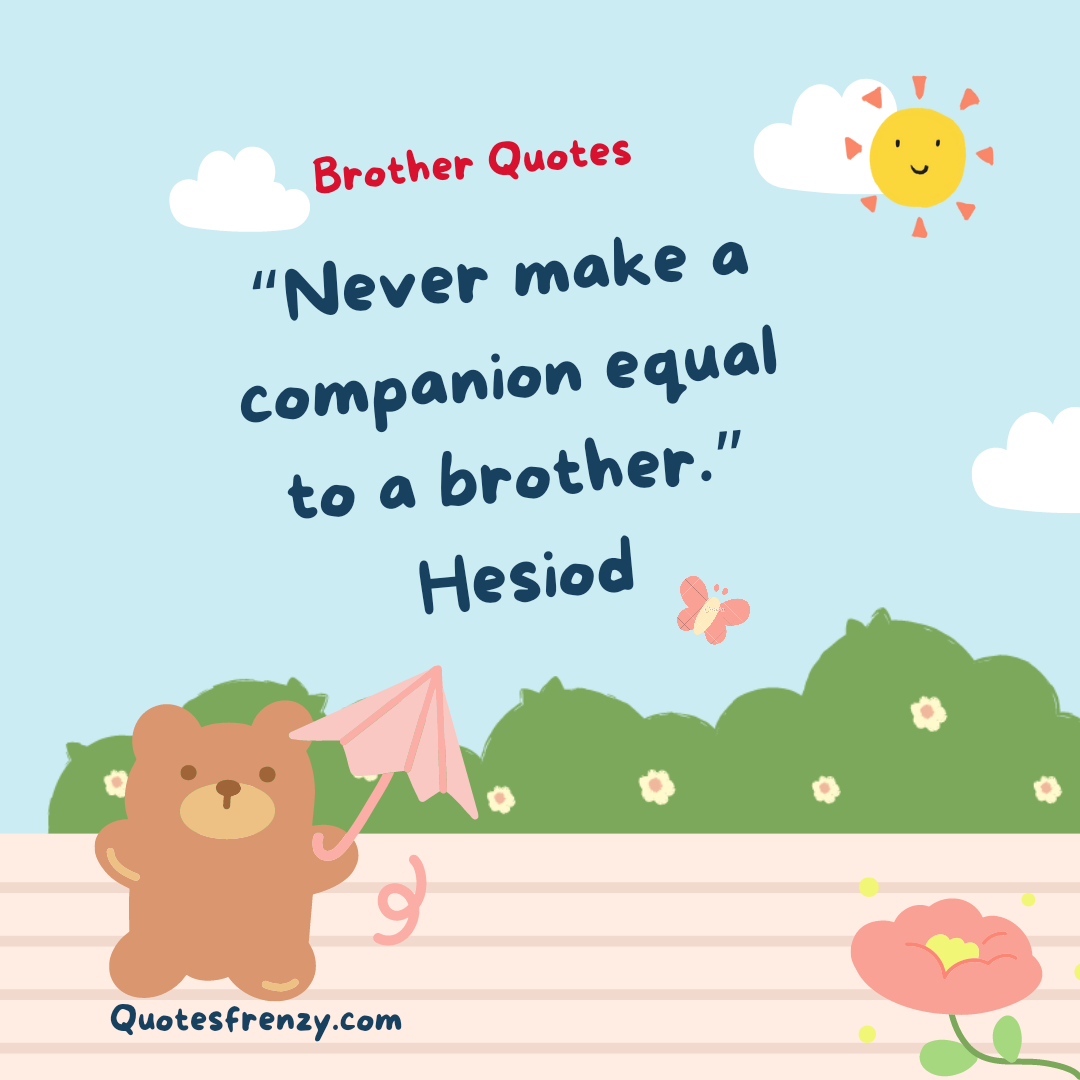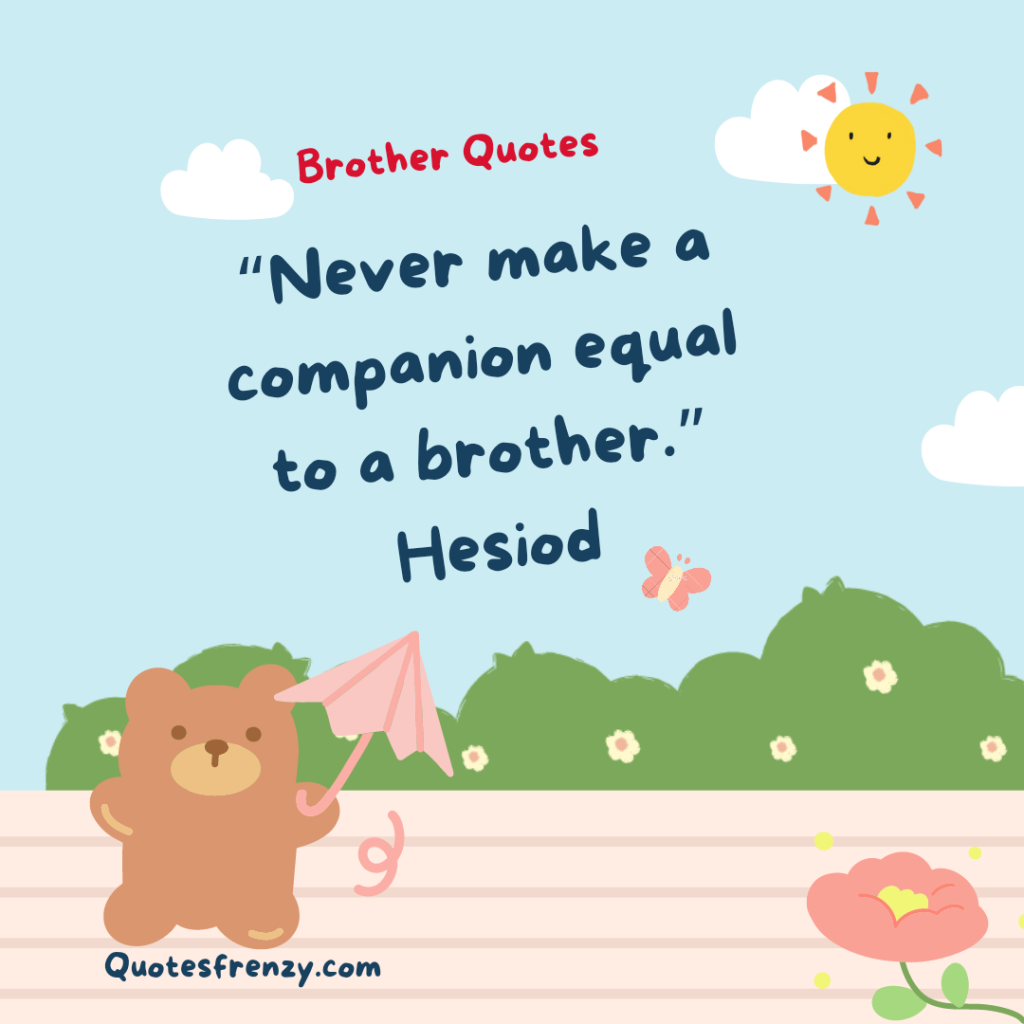 ---
"Doubt is a pain too lonely to know that faith is his twin brother." Khalil Gibran
---
"I want to be the white man's brother, not his brother-in-law." Martin Luther King, Jr.
---
"The men who learn endurance, are they who call the whole world, brother." Charles Dickens
---
"When you deal with your brother, be pleasant, but get a witness." Hesiod
---
"How fast has brother followed brother, From sunshine to the sunless land!" William Wordsworth
---
"Brother, thy tail hangs down behind." Rudyard Kipling
---
"You don't live in a world all alone. Your brothers are here too." Albert Schweitzer
---
"A sympathetic friend can be quite as dear as a brother." Homer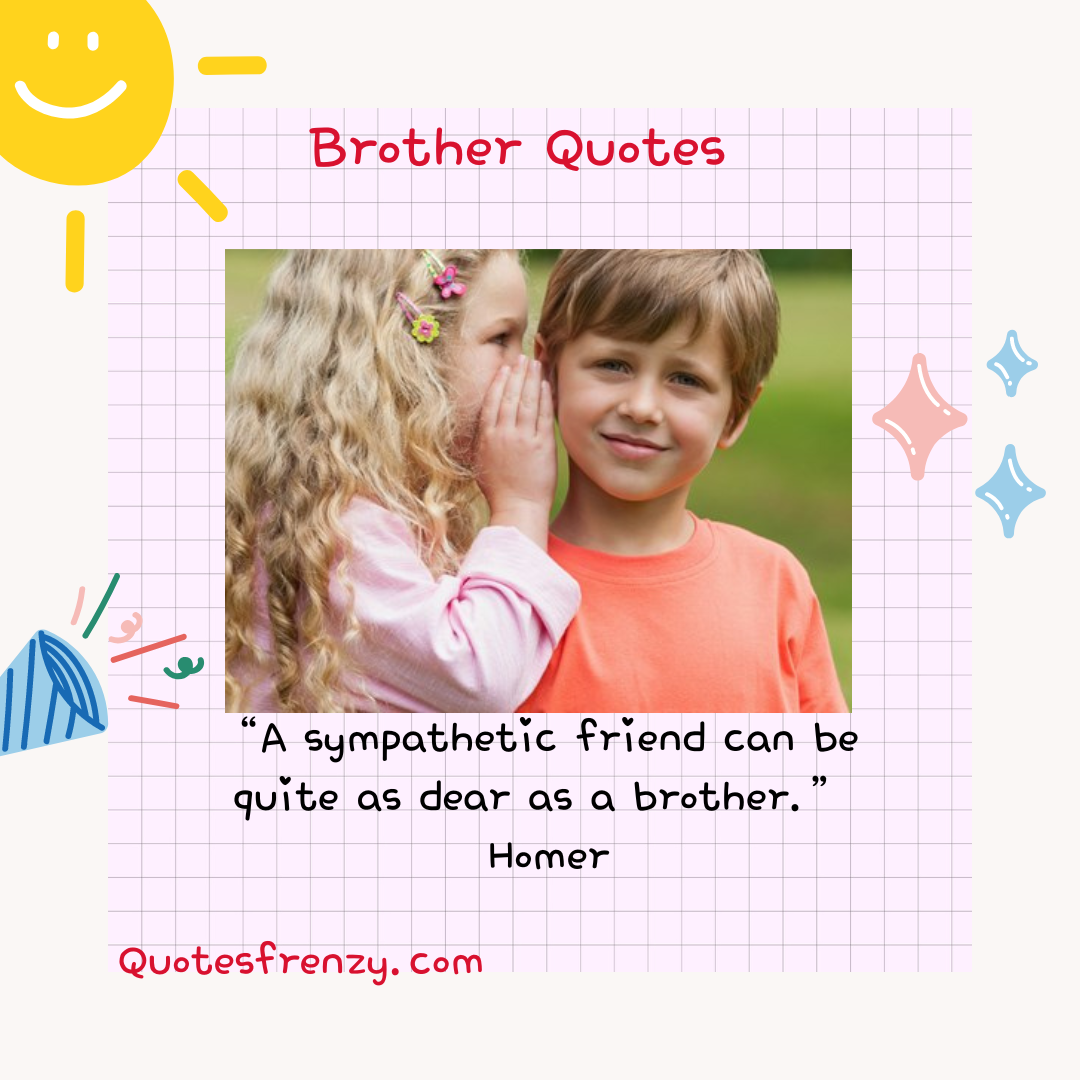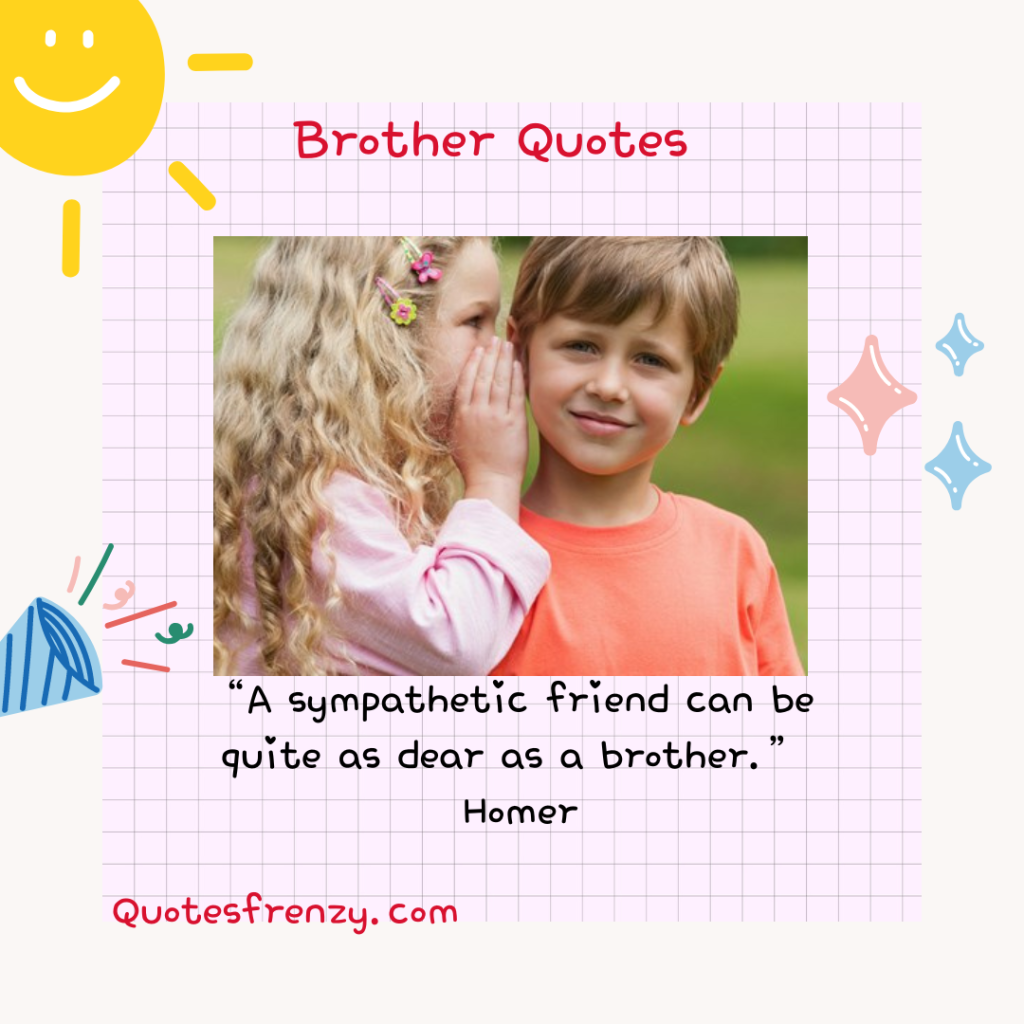 ---
"Nothing can stop me from loving my brother." Brandy Norwood
---
"My brothers are my backbone. My parents are my oxygen. I can't live without them." David Cook
---
"The important thing is to not walk alone, but to rely on each other as brothers and sisters." Pope Francis
---
"Be concerned about your brother…eithe r we go up together, or we go down together." Martin Luther King, Jr.
---
"God dislikes evil, and no happiness can be built on hate. Love one another as brothers." Josephine Baker
---
"For a friend with an understanding heart is worth no less than a brother" Homer
---
"He who serves his brother best gets nearer God than all the rest." Alexander Pope
---
"Take care of each man as though he were your own brother. He is." William O. Wooldridge
---
"He who serves his brother best gets nearer God than all the rest." Alexander Pope
---
"If you wish to be brothers, drop your weapons." Pope John Paul II
---
"From this day forward until the end of the world…we in it shall be remembered…we band of brothers." William Shakespeare
---
"My brother is my best friend." Erinn Smart
---
If We Are Not Our Brother's Keeper, At Least Let Us Not Be His Executioner – Marlon Brando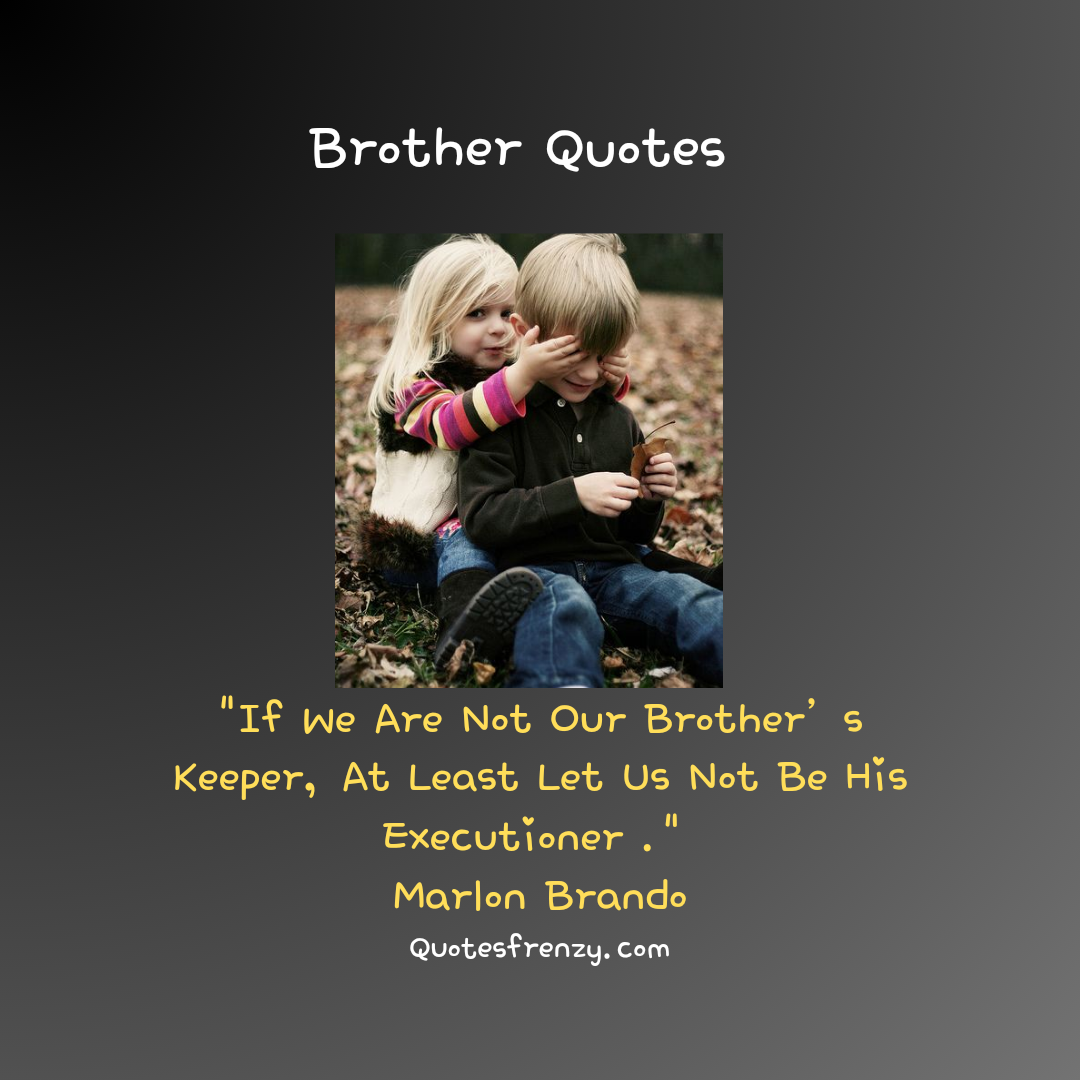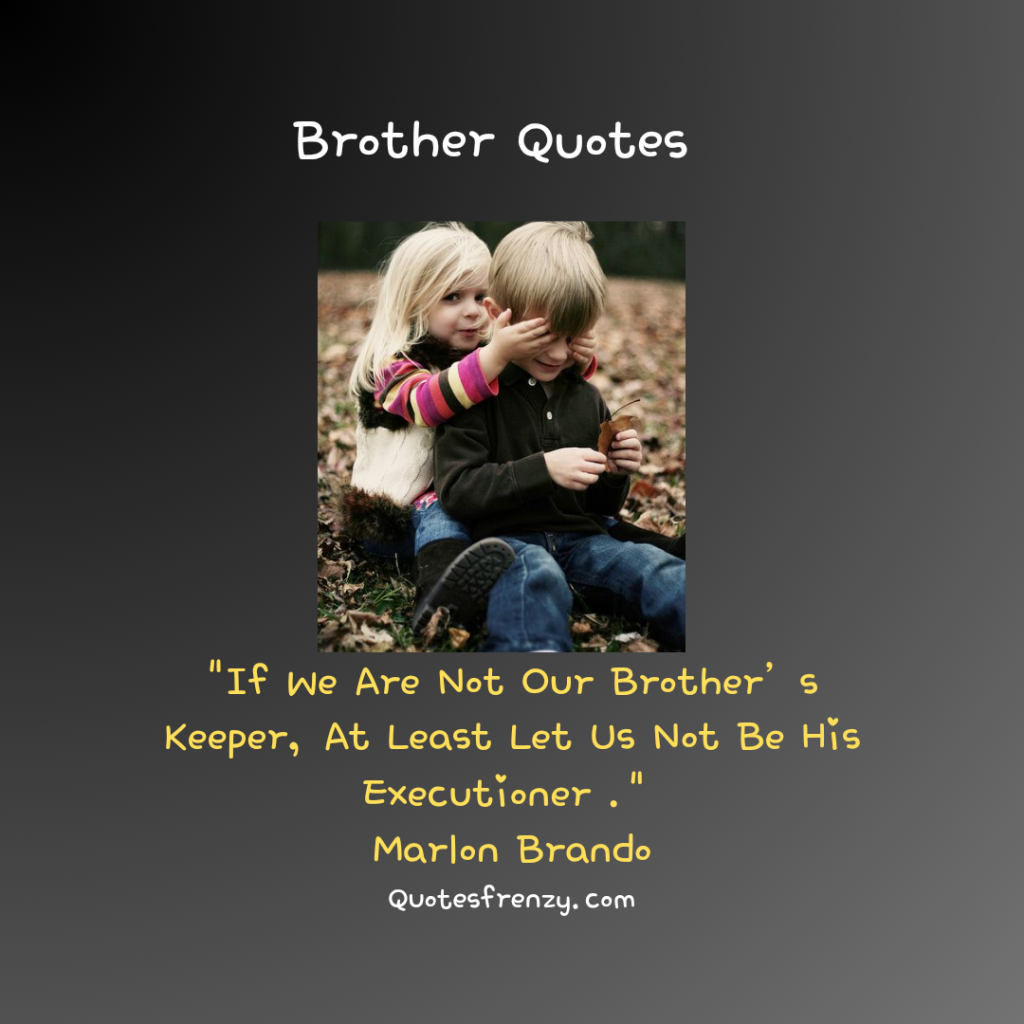 Brothers are meant to be each other's, a keeper. You will hear parents telling their sons to watch each other's back whenever they are out alone in school, field or other new places. Being a brother keeper means that making sure that they are safe from dangers and misfortunes. Some brothers do not care for their brothers at all, in rare cases, others become their brother's betrayers. Executing your brother is the least thing that you can do, even if you really hate them.
---
Until Blacks And Whites See Each Other As Brother And Sister, We Will Not Have Parity. It's Very Clear – Maya Angelou
Maya Angelou points out the meaning of brotherhood as a good interaction between people of different race. Living together in harmony is as a result of love and care that you have for the other person, just as brothers coexist. Despite the differences that may be existing, the principle of brotherhood always keeps people together.
Brother Quotes do have a moral lesson that keeps us to coexist well and in harmony. Reading these quotes will also help you realize the value of having a brother, who is always there to provide a shoulder to cry on whenever there is a difficulty. We should never take for granted the presence of a brother because you will only realize their importance in times of hardness. Every other person may desert you but never will a brother leave you to suffer.