Sisterhood Quotes-It is a great value to have a sister. A sister is a person you share the same mother. A sister is a person whom you grow up together in the same home. Our sisters, therefore, do know most of our flaws and strengths. The relationship of sisterhood can sometimes be a perfect one but at rare instances, the relationships are not that good. Even if we do not relate well with our sisters because of the small differences, there is a definite love that lies between you. The following are some of the Sisterhood Quotes
An Older Sister Is a Friend And Defender – a Listener, Conspirator, a Counsellor And a Sharer Of Delights. And Sorrows Too- Pam Brown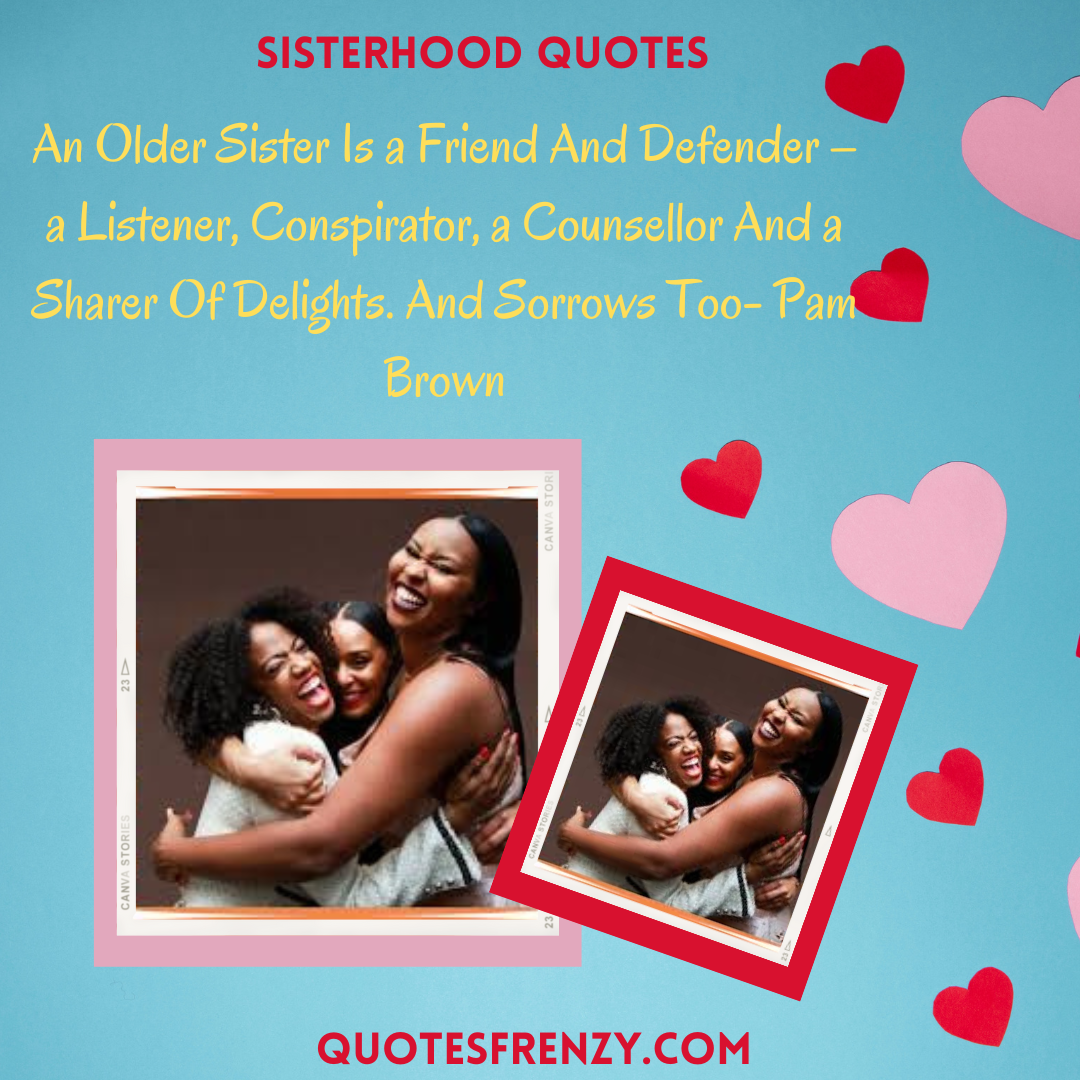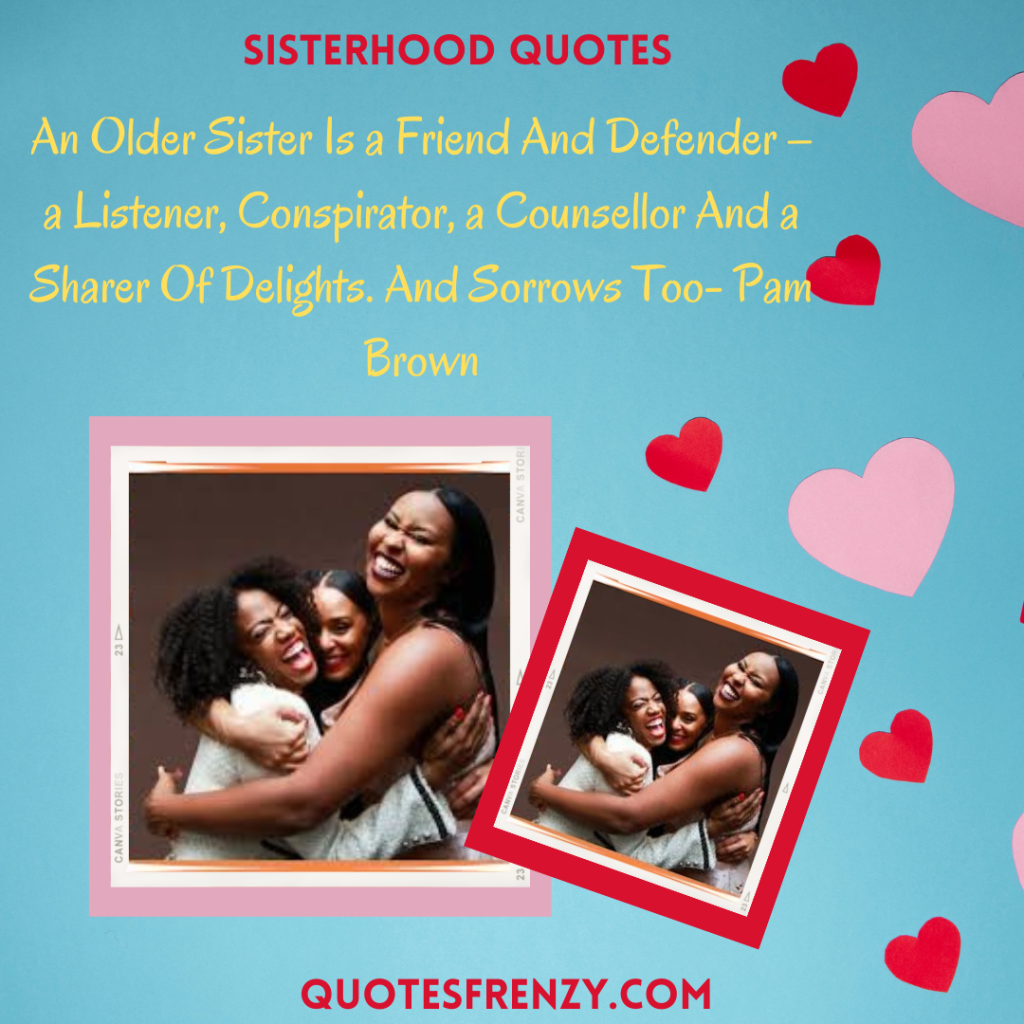 Our elder sisters are the people we look up to. They are so special to us, and since they take the lead, we need to emulate their good ways. Being the eldest sister means being a guide, a guide is a person who strives to do everything right. Sisterhood relationship is that of helping each other and defending each other. We celebrate with our sisters and we find solace in our sisters.
---
Sisterhood Quotes
---
"Sisterhood is powerful." Robin Morgan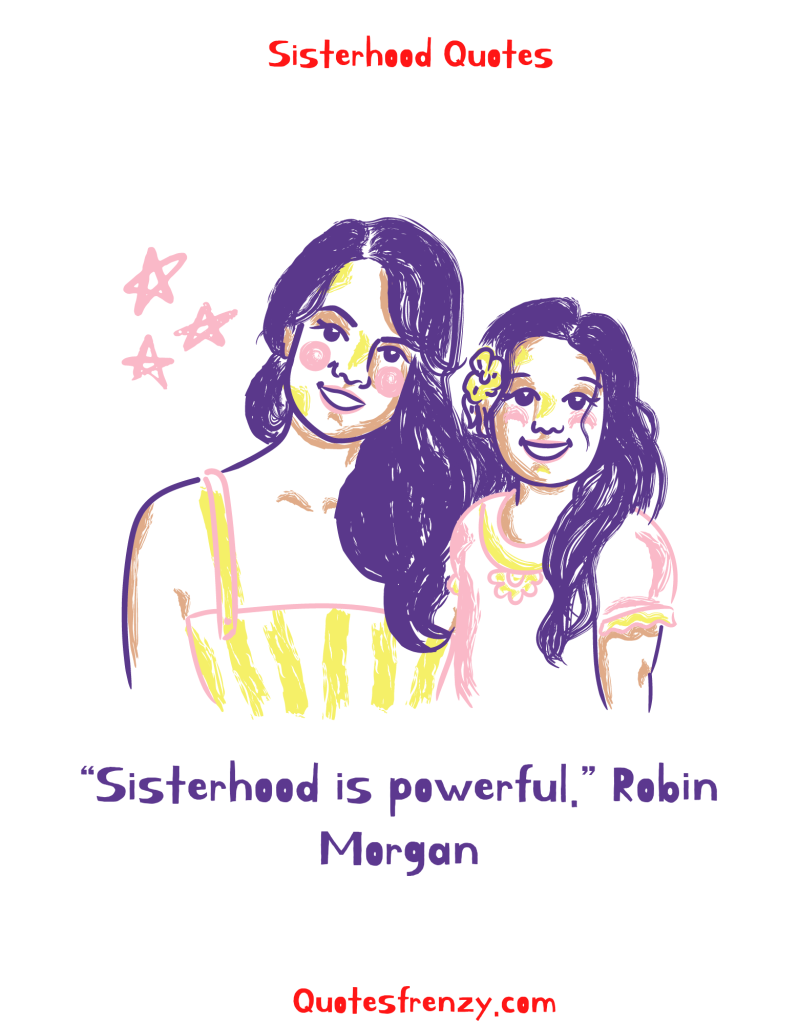 ---
"For some reason, I have better luck when I work with women. I guess I have a good sense of sisterhood." Dolly Parton
---
Also read…
Life Is Short Quotes And Sayings
80 Gratitude Quotes And Be Grateful Sayings
75+ Mother's Day Quotes And Massages
---
"Help one another is part of the religion of our sisterhood." Louisa May Alcott
---
"Divine Secrets of the Ya-Ya Sisterhood." Fionnula Flanagan
---
"Because there's one thing stronger than magic: sisterhood." Robin Benway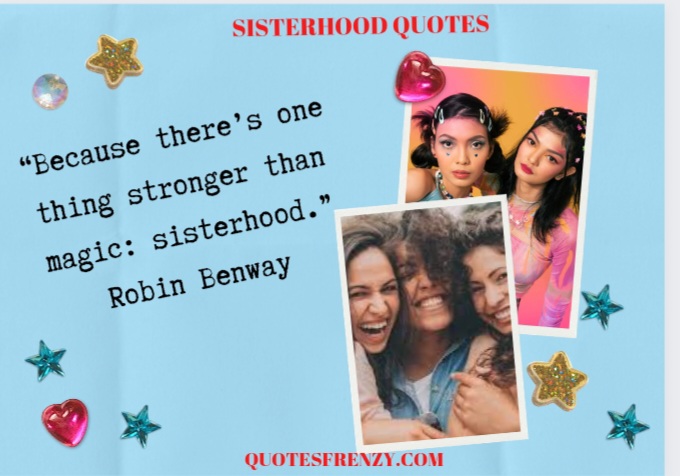 ---
"Sisterhood is powerful. It kills. Mostly sisters." Ti-Grace Atkinson
---
"Female bonobos form a strong sisterhood. They rule through female solidarity." Frans de Waal
---
"We can have unity in diversity and diversity in unity. We don't have to be like one another to enjoy sisterhood." Barbara W. Winder
---
"Participating in a sisterhood with other women is hugely important in my life and a source of joy." Christy Turlington
---
"For a better, happier, more stable and civilized future, each of us must develop a sincere, warm-hearted feeling of brotherhood and sisterhood." Dalai Lama
---
"It's more than Fifth Harmony, the girl group – it's a sisterhood." Camila Cabello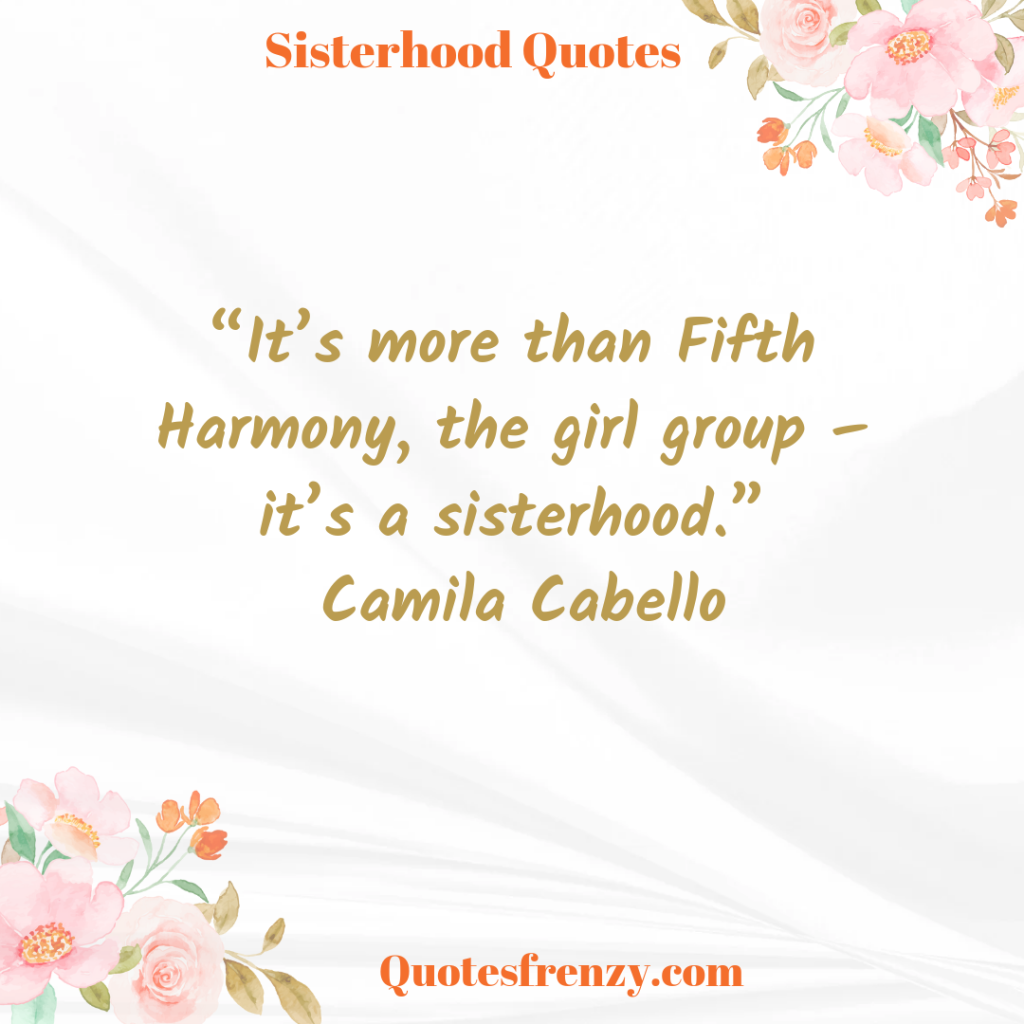 ---
"Sisterhood is a powerful metaphor; it ought not become a synonym for groupthink." Kathleen Hall Jamieson
---
"Sisterhood is a funny thing. It's easy to recognize, but hard to define." Pearl Cleage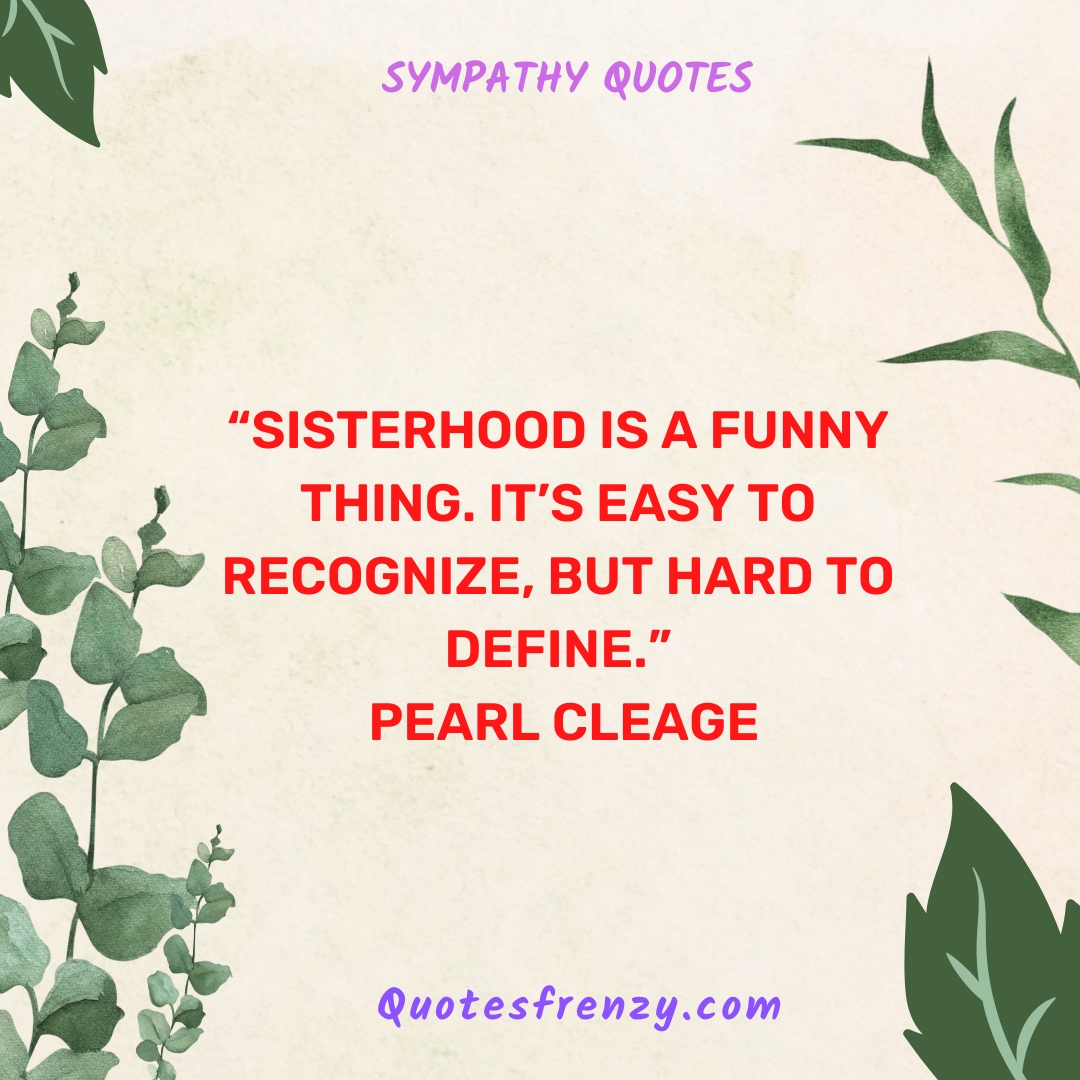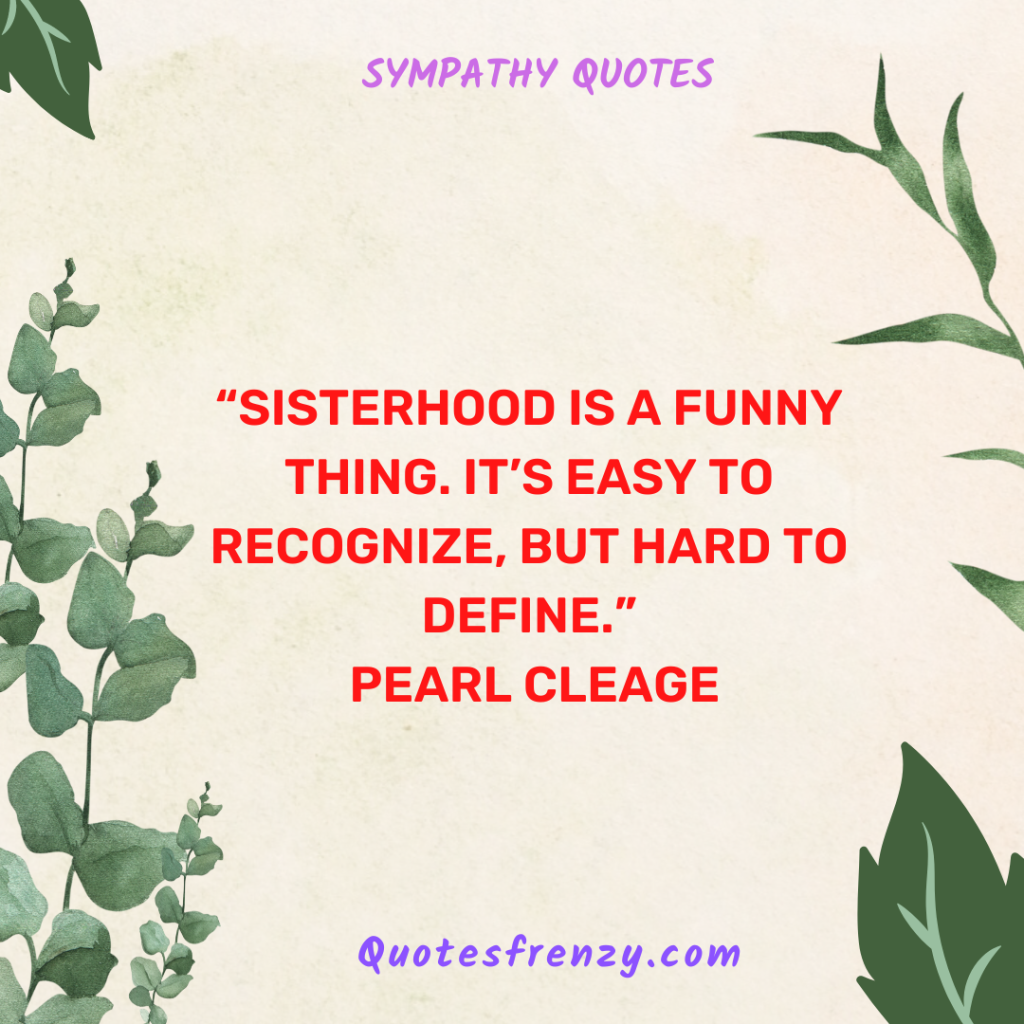 ---
"Near or far, there are burdens and terrors in sisterhood, and perhaps the nearer, the more complicated." Helen Yglesias
---
"A nun of winter's sisterhood kisses not more religiously; the very ice of chastity is in them." William Shakespeare
---
"Sisterhood is magical and medicinal – use it as a lifelong resource." Claudia Black
---
"Once women find sisterhood, there's nothing stronger." Zoe Kravitz
---
"Women are going to form a chain, a greater sisterhood than the world has ever known." Nellie L. McClung
---
"How wide and sweet and wild motherhood and sisterhood can be." Rebecca Wells
---
A Sibling May Be the Keeper Of One's Identity, the Only Person With Keys To One's Unfettered, More Fundamental Self- Mariam Sandmaier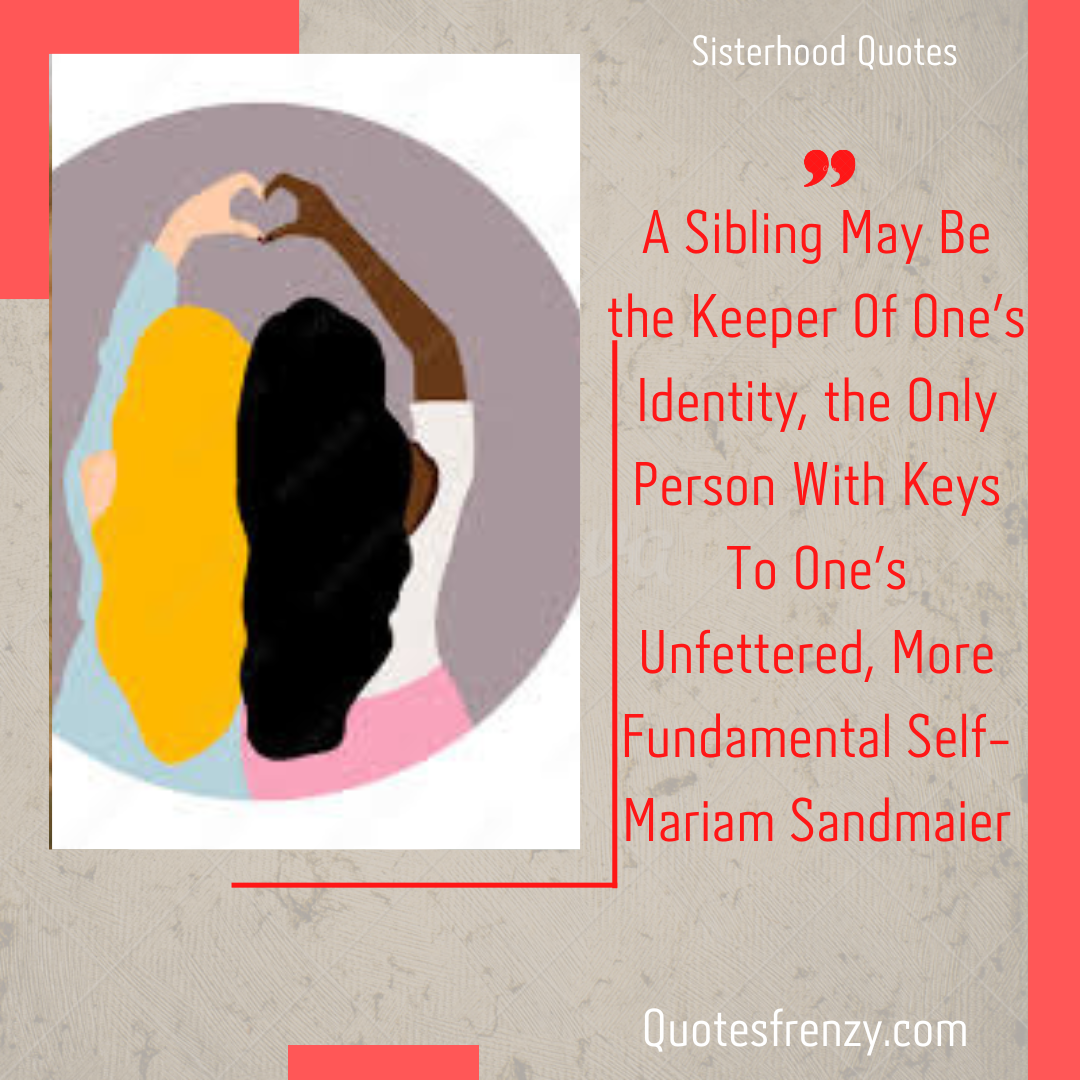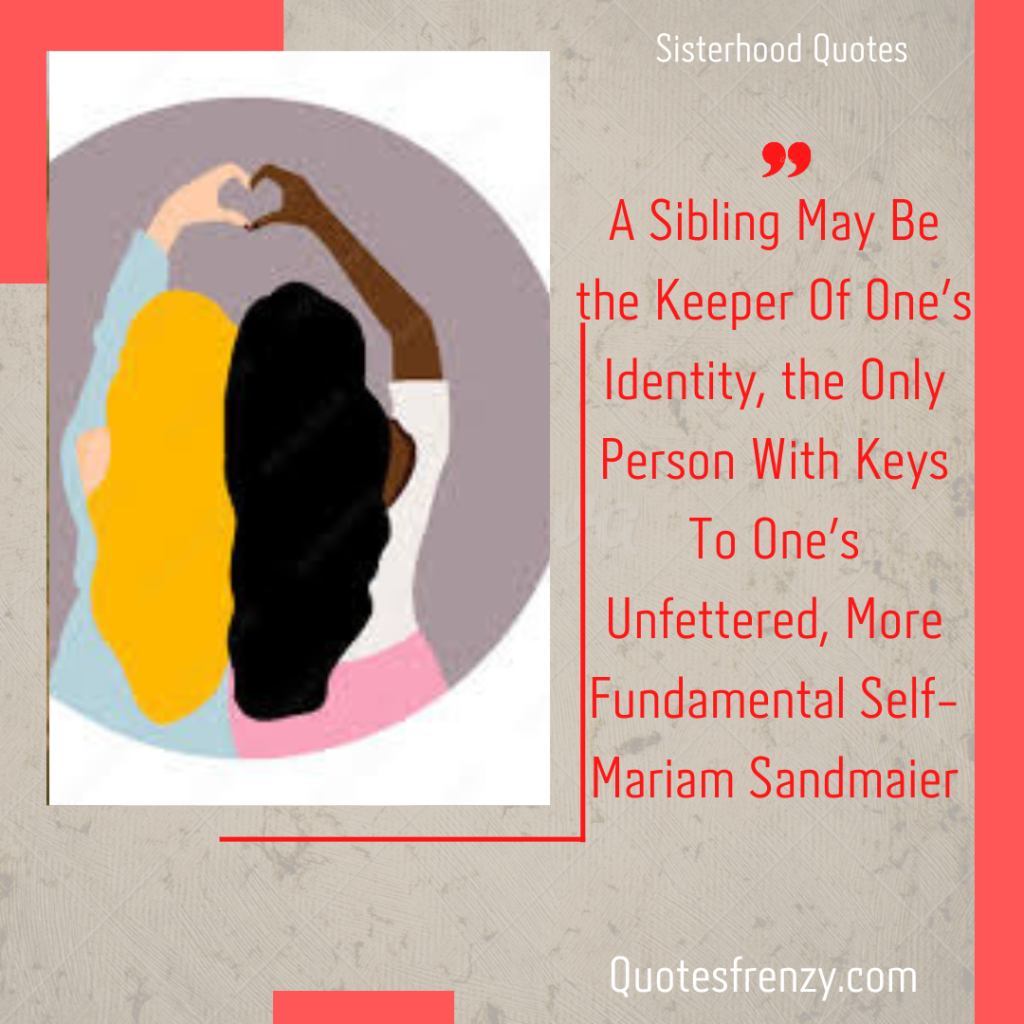 Our sisters know us better than we do. They know our weaknesses and strengths. They now when we are pretending and they know when we are real. You cannot hide anything from your sister, they are the first people to know new things in your life. A sister is not a betrayer, they are good in keeping one's secrets.
A Sister Is a Gift To the Heart, a Friend To the Spirit, and a Golden Thread To the Meaning Of Life – Isadora James
Without a sister, one may feel lonely, and find life boring. We should appreciate the presence of our sisters because they are friends who last forever, they are the people who do become our friends without choice. When with a sister, you feel very secure, since you know that they will be always there to protect you.
Having a sister is the greatest gift. We should appreciate this great gift, and never take our sisters for granted. The joy of parents is to see their children happy together and following the right path of life. The love and care that we show to our sisters are enough to appreciate them.  The Sisterhood Quotes help us to realize the value that sisters add to our lives.