Happy Life Quotes: -Have you ever wondered what life is all about? Do you find the true meaning of life through your own life? You may think you know what life is all about. But, wait until you read these Happy Life Quotes  will change your life. You will be mesmerized at what makes up a fulfilling life.
There is only one happiness in this life, to love and be loved – George Sand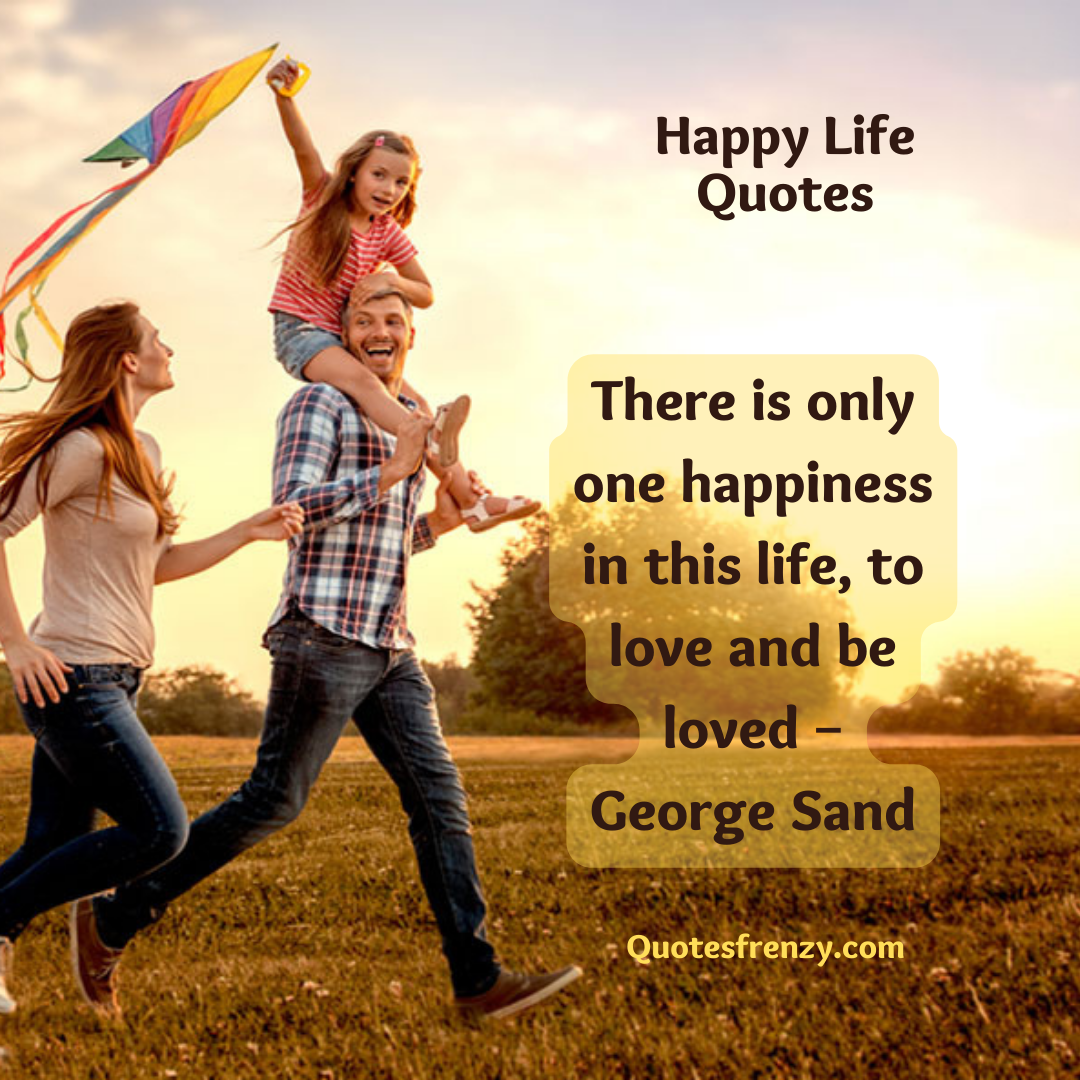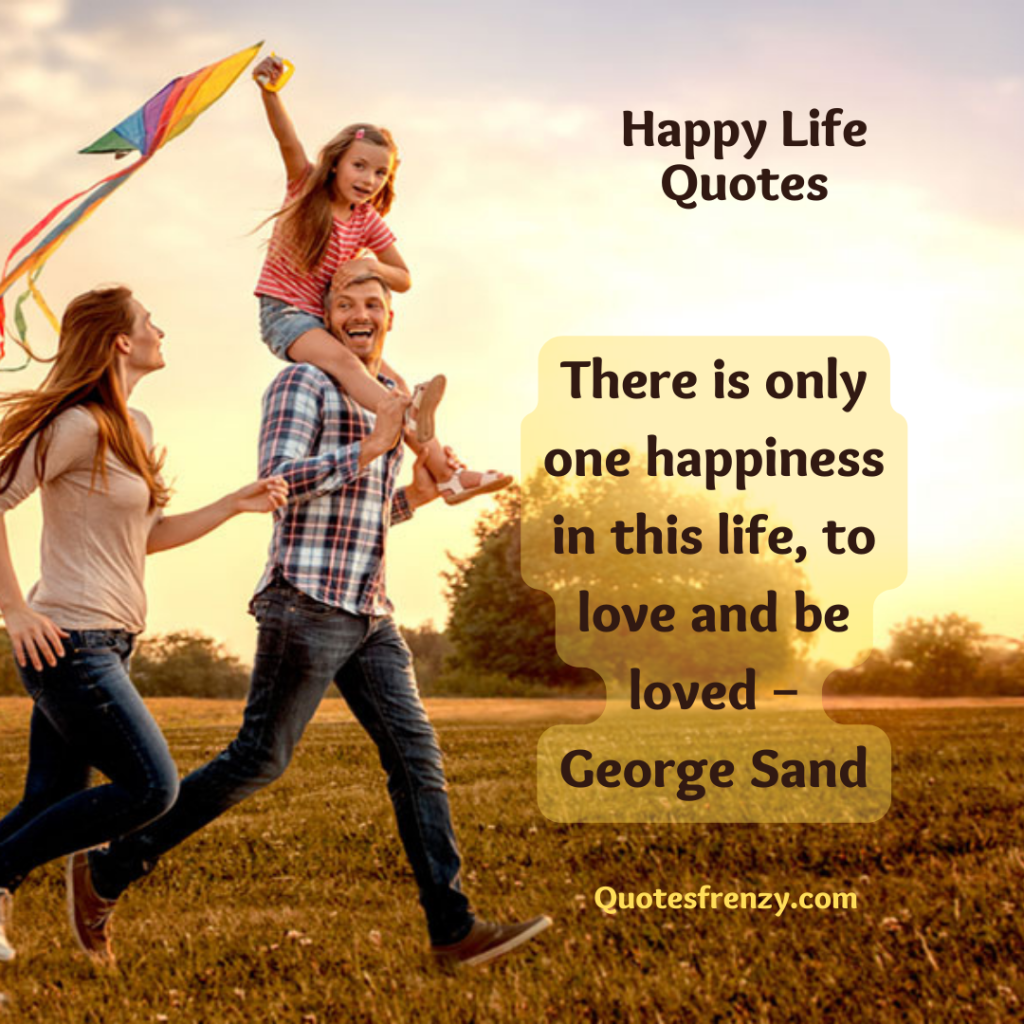 What's  the source of happiness in your life? Is it work, money or relationships. According to George Sand, life is loving and receiving love back. To love is to hold dear to one's heart. To love is to protect and sacrifice for. Being able to love is one of life's greatest services. Whether you get it back or not you have done the best service. Offering gifts and alms is not all there is to love. Love goes beyond that. If you get love back then it makes you complete. That is worth living for.
---
Happy Life Quotes Will Change Your Life
---
"Life isn't about finding yourself. Life is about creating yourself." George Bernard Shaw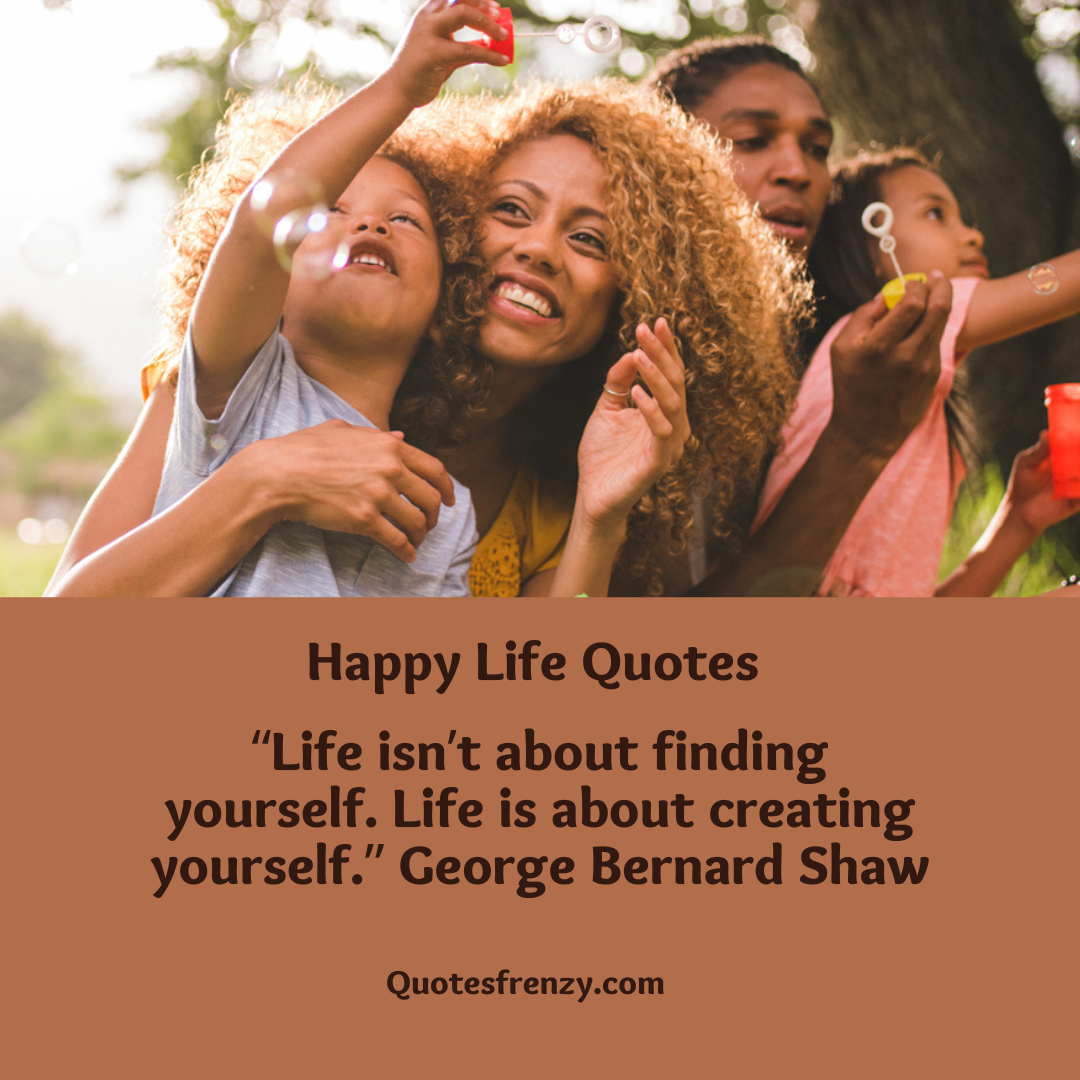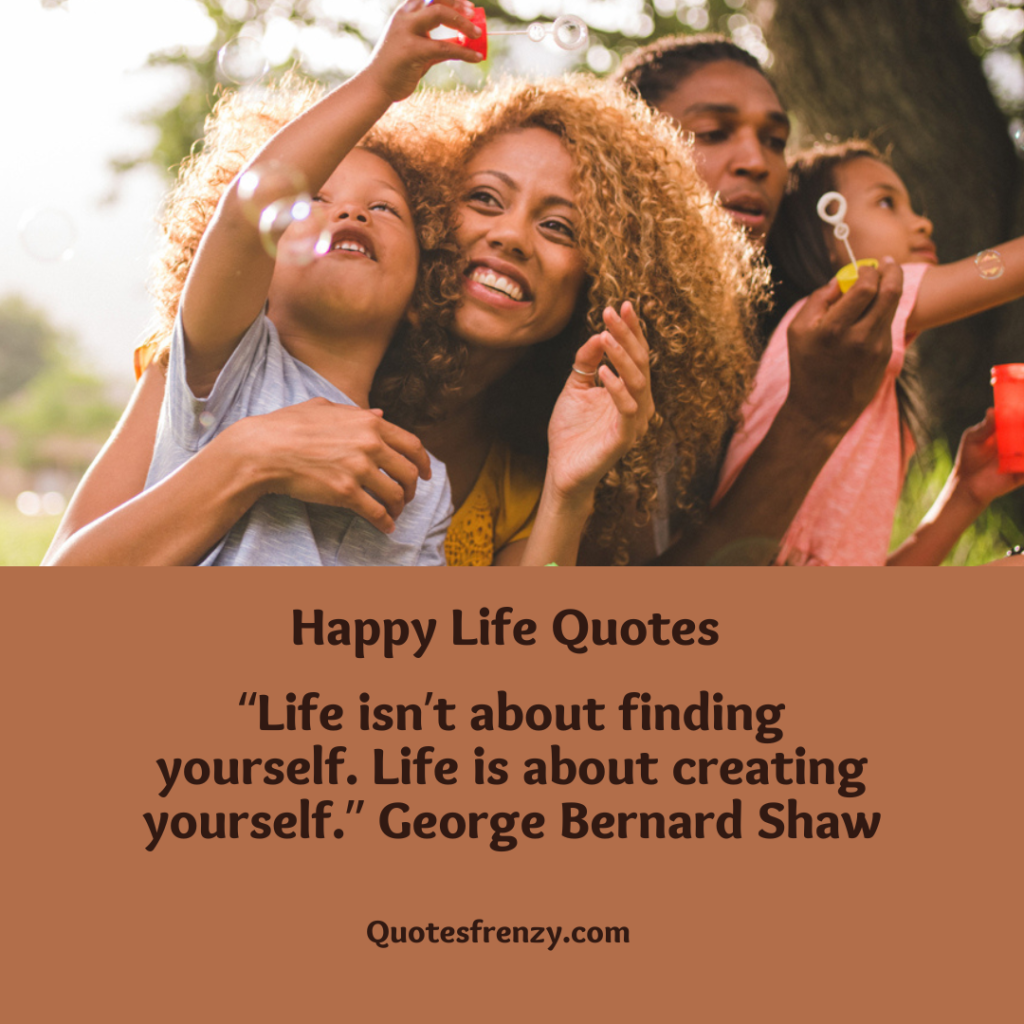 ---
Also read…
Funny Quotes About Life And Sayings
African Life Proverbs and Sayings
New Beginning Quotes And Sayings
---
"The most important thing is to enjoy your life – to be happy – it's all that matters." Audrey Hepburn
---
Happiness depends upon ourselves." Aristotle
---
"Happiness is when what you think, what you say, and what you do are in harmony." Mahatma Gandhi
---
"The moments of happiness we enjoy take us by surprise. It is not that we seize them, but that they seize us." Ashley Montagu
---
"I have found that if you love life, life will love you back. " Arthur Rubinstein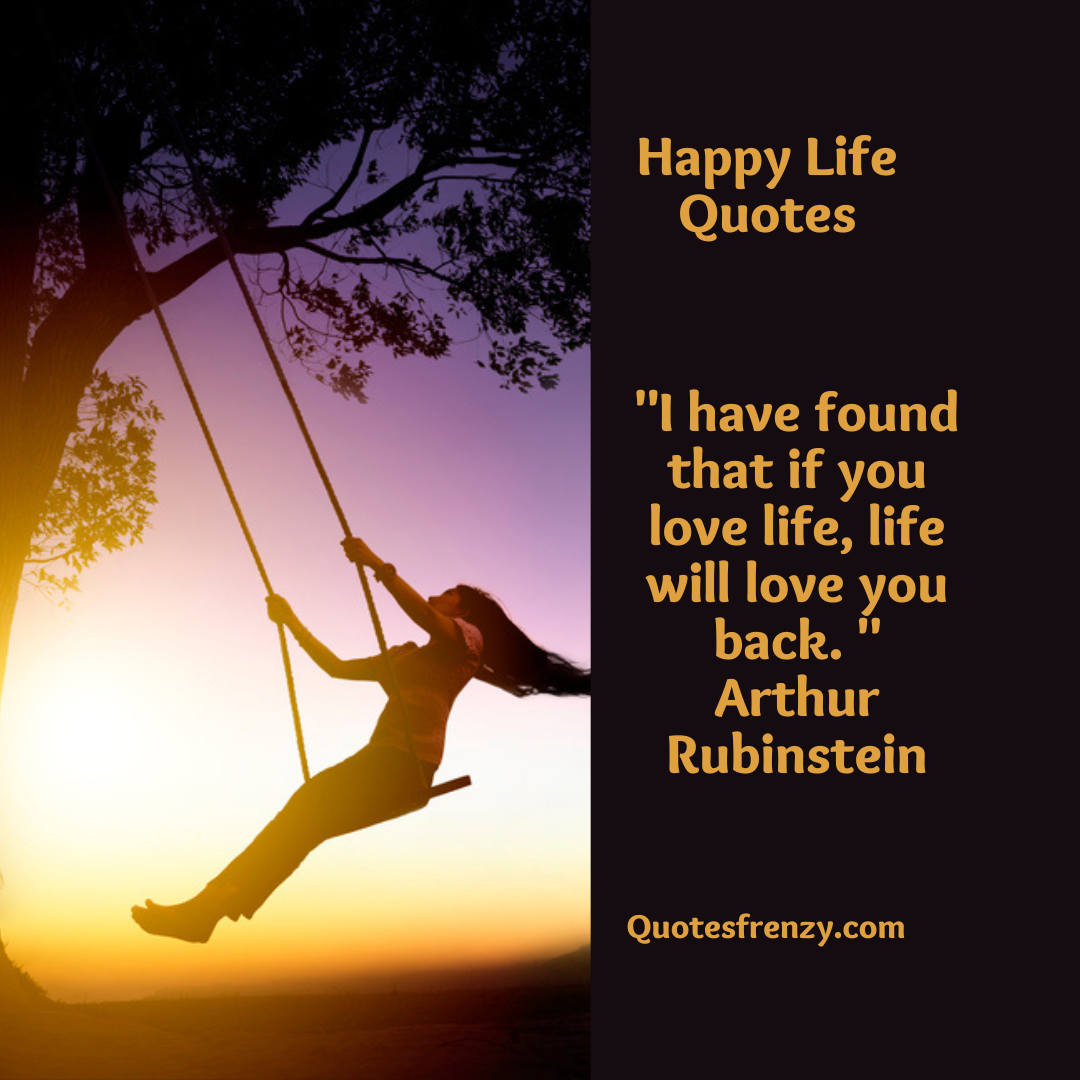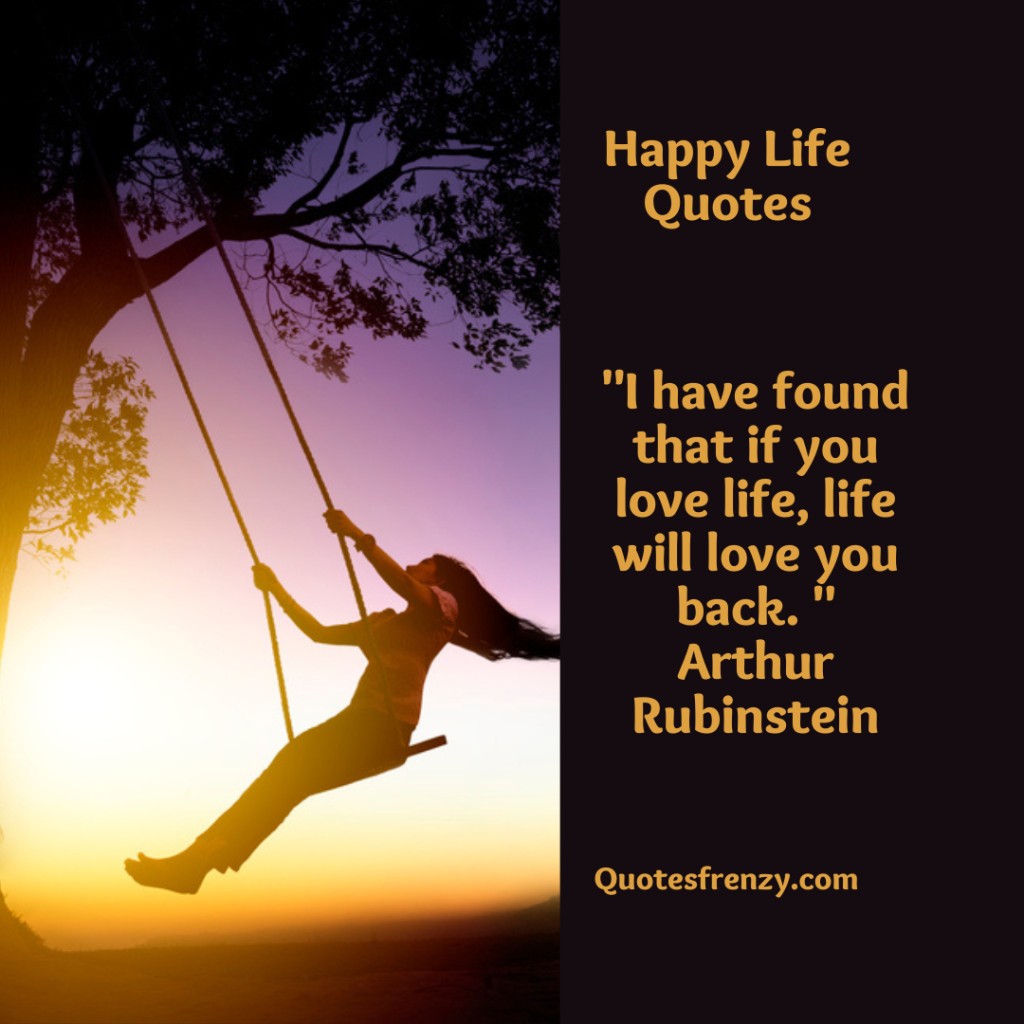 ---
"Life is really simple, but we insist on making it complicated." Confucius
---
"In the end, it's not the years in your life that count. It's the life in your years." Abraham Lincoln
---
"We all have two lives. The second one starts when we realize we only have one." Tom Hiddleston
---
"You get in life what you have the courage to ask for." Oprah Winfrey
---
"Mellow doesn't always make for a good story, but it makes for a good life." Anne Hathaway
---
"Work like you don't need the money, love like you've never been hurt and dance like no one is watching." Randall G Leighton
---
"There comes a time when you have to choose between turning the page and closing the book." Josh Jameson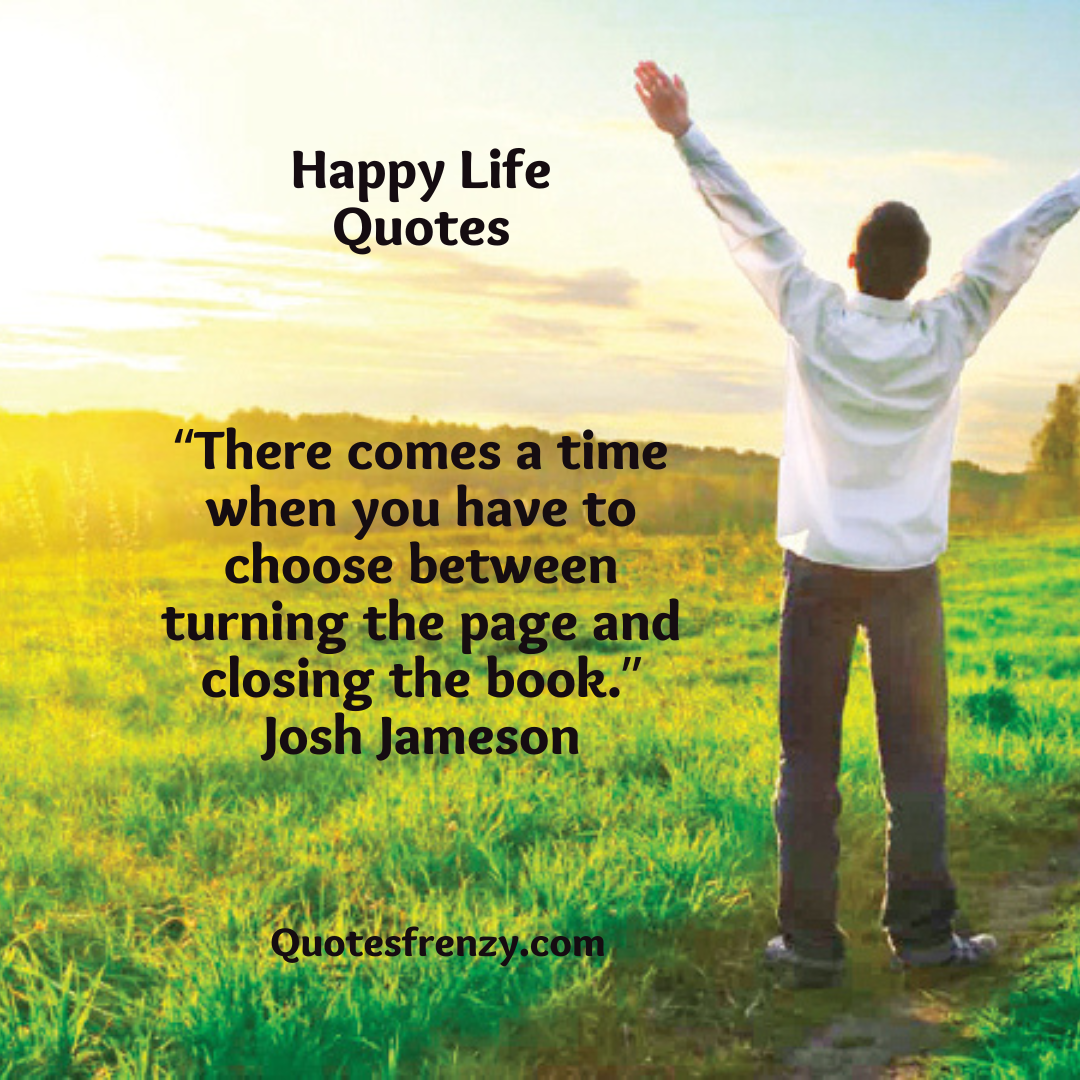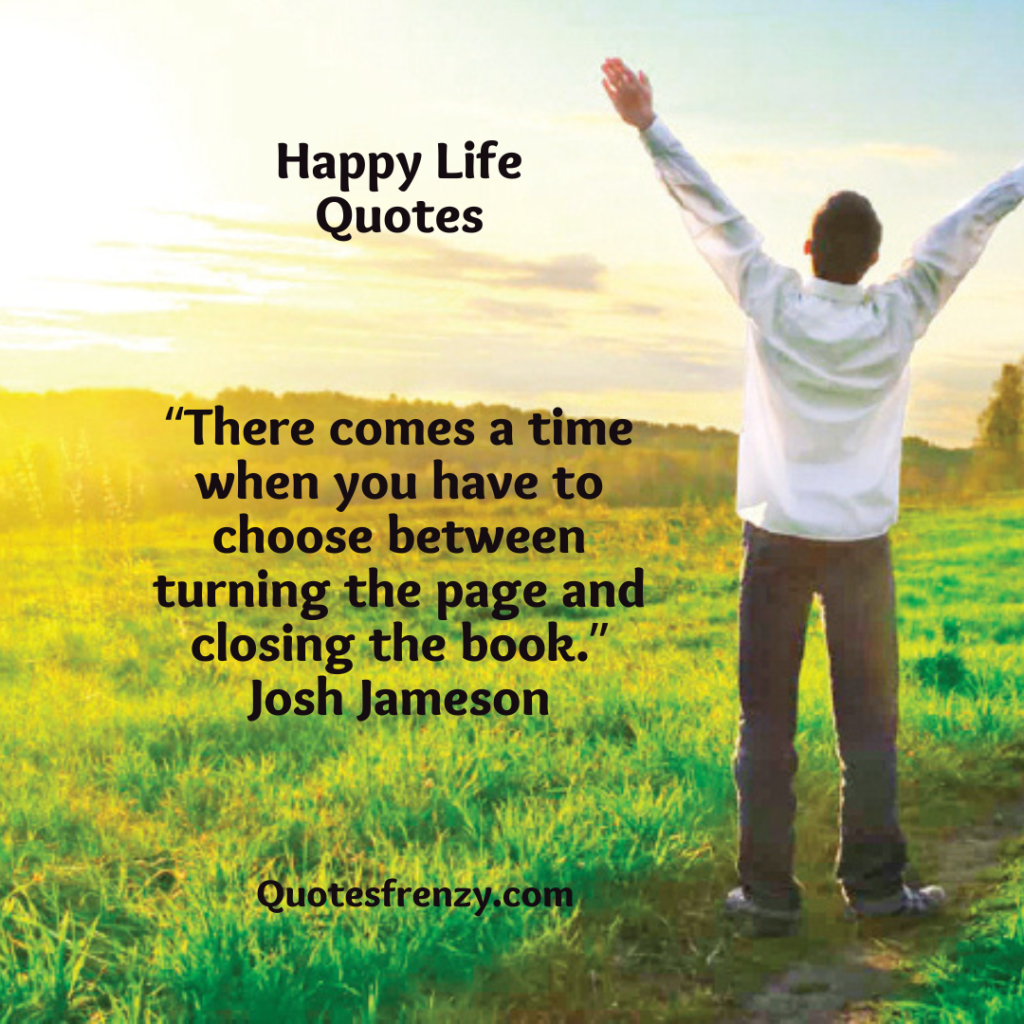 ---
"To live is the rarest thing in the world. Most people exist, that is all." Oscar Wilde
---
"Life is what happens to you while you're busy making other plans." Allen Saunders
---
"Be not afraid of life. Believe that life is worth living, and your belief will help create the fact." Henry James
---
"Life is a progress, and not a station." Ralph Waldo Emerson
---
"To live is so startling it leaves little time for anything else." Emily Dickinson
---
"It is only possible to live happily ever after on a daily basis." Margaret Bonanno
---
"The pleasure which we most rarely experience gives us greatest delight." Epictetus
---
"It is not the length of life, but depth of life." Ralph Waldo Emerson
---
"Life is 10% what happens to us and 90% how we react to it." Dennis P. Kimbro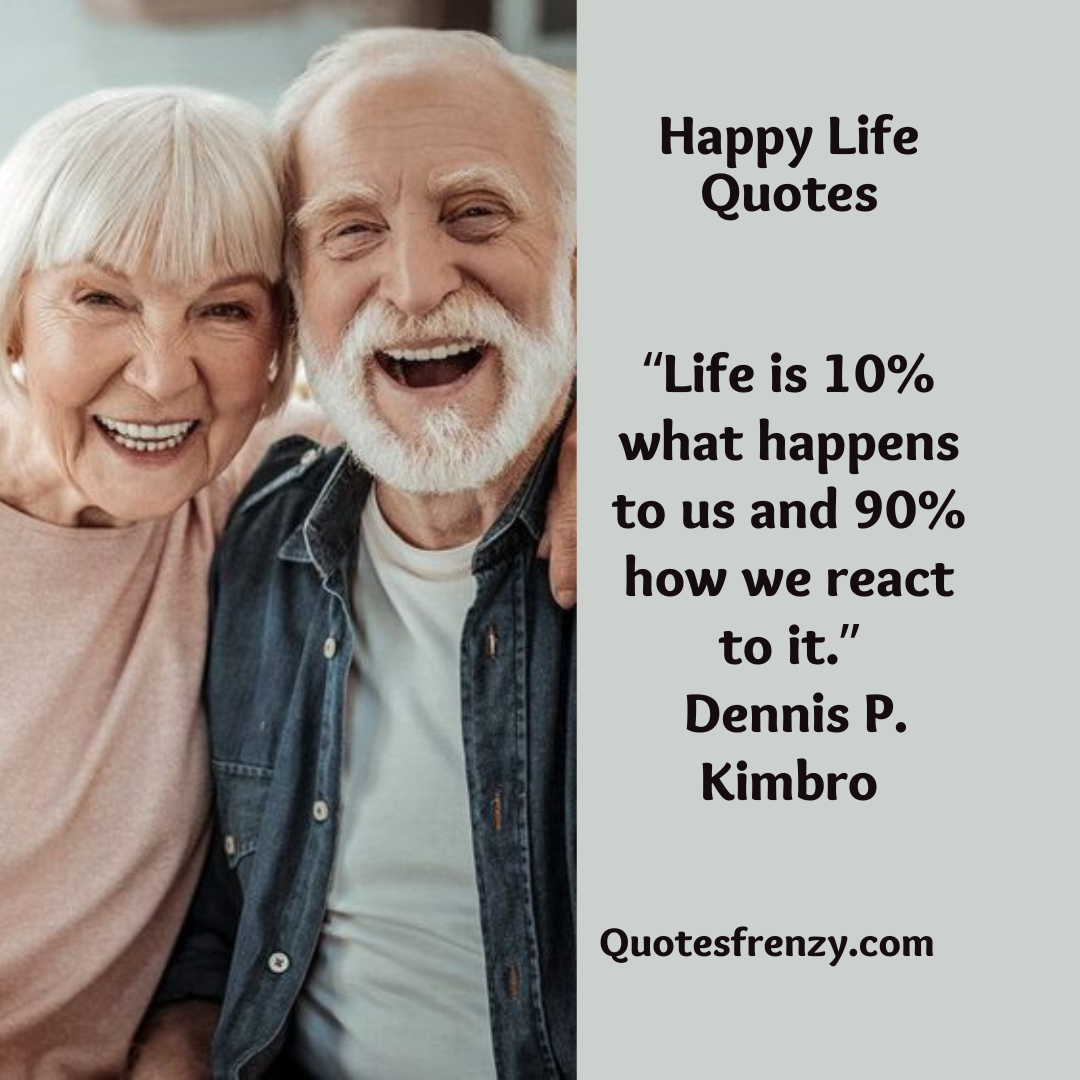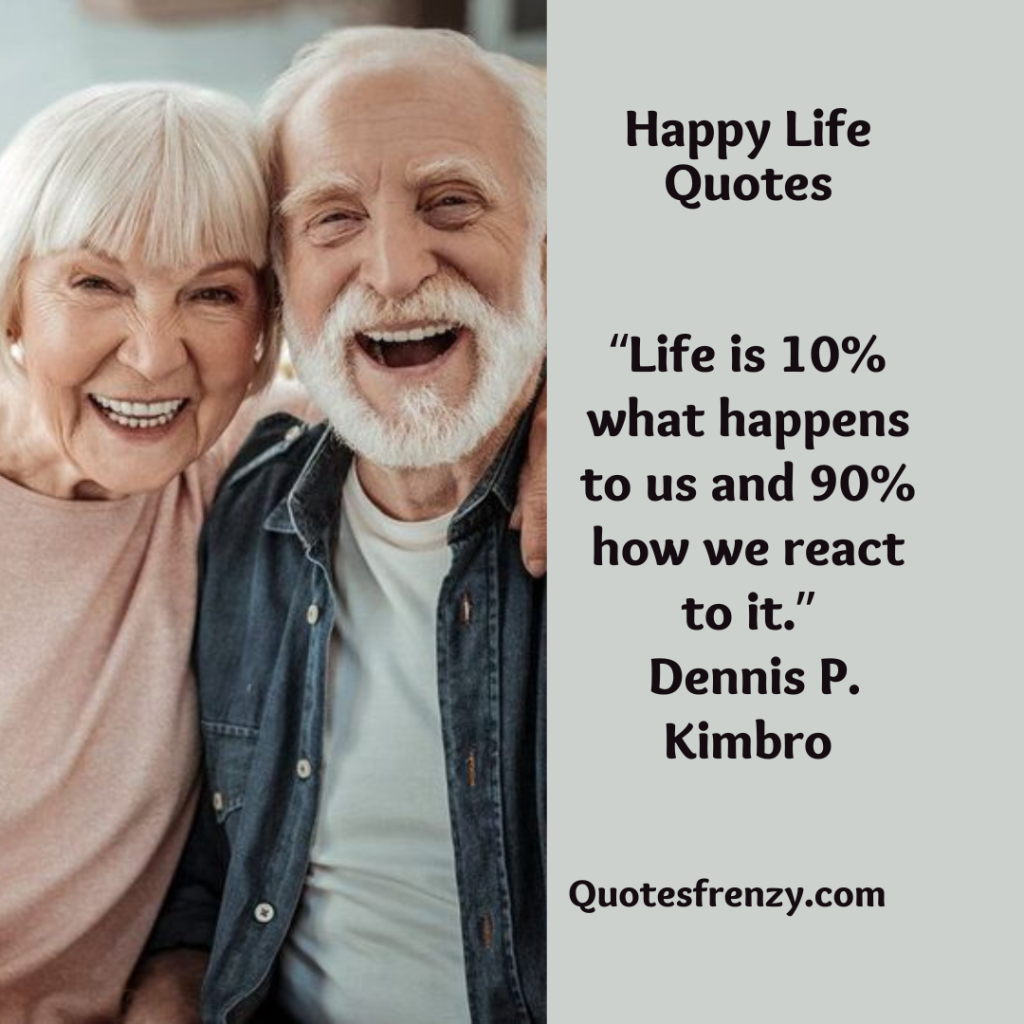 ---
"Be not afraid of life. Believe that life is worth living, and your belief will help create the fact." William James
---
"Remember this, that very little is needed to make a happy life."  Marcus Aureliu
---
"I wake up every morning with a great desire to live joyfully." Anna Howard Shaw
---
"Our lives begin to end the day we become silent about things that matter." Martin Luther King Jr.
---
"Life is about making an impact, not making an income." Kevin Kruse
---
"Strive not to be a success, but rather to be of value." Albert Einstein
---
"An unexamined life is not worth living." Socrates
---
"Your time is limited, so don't waste it living someone else's life." Steve Jobs
---
"The two most important days in your life are the day you are born and the day you find out why." Mark Twain
---
"Accept responsibility for your life. Know that it is you who will get you where you want to go, no one else." Les Brown
---
"Even if happiness forgets you a little bit, never completely forget about it." Jaques Prevert
---
"One of the secrets of a happy life is continuous small treats." Iris Murdoch
---
Only I can change my life. No one can change it for me – Carol Burnett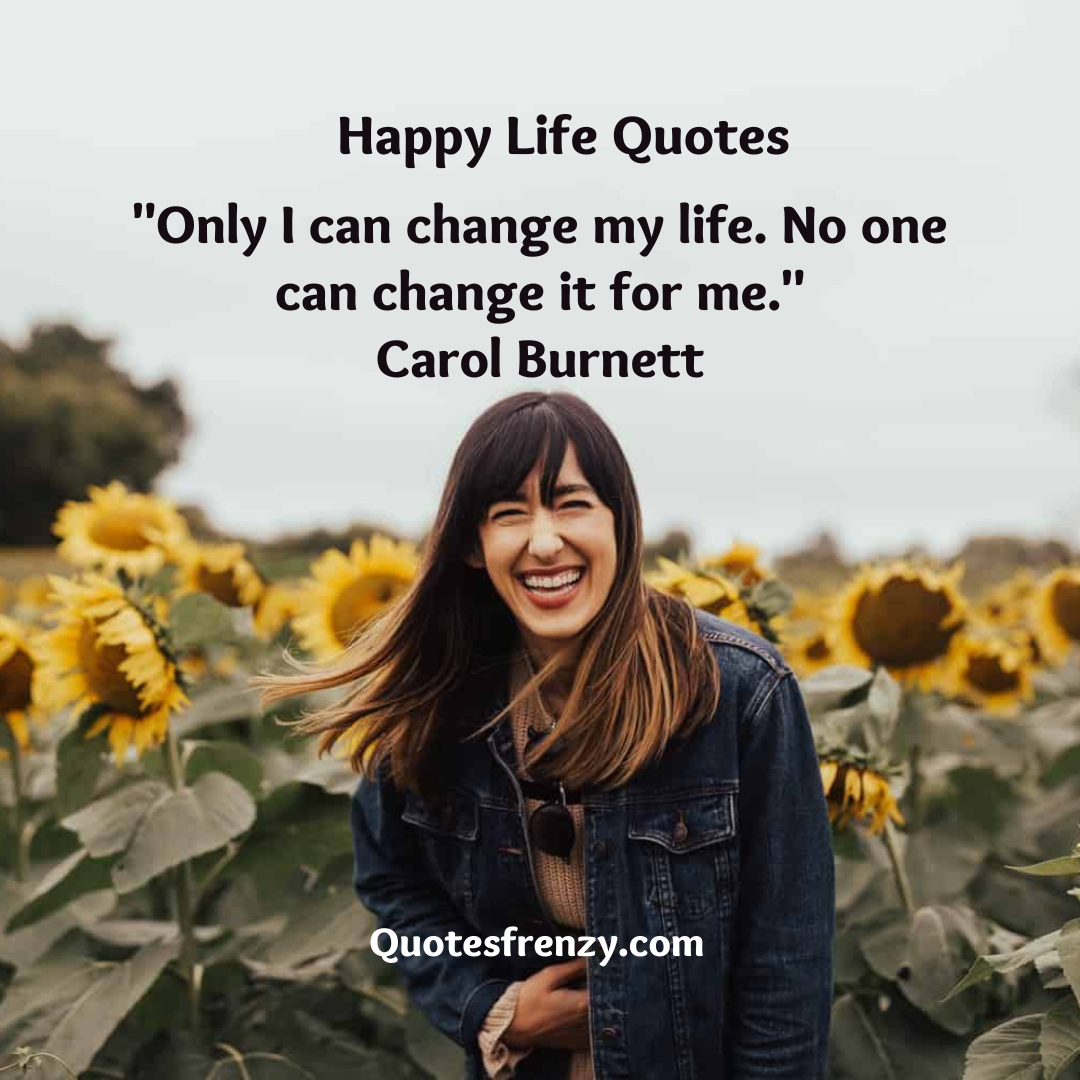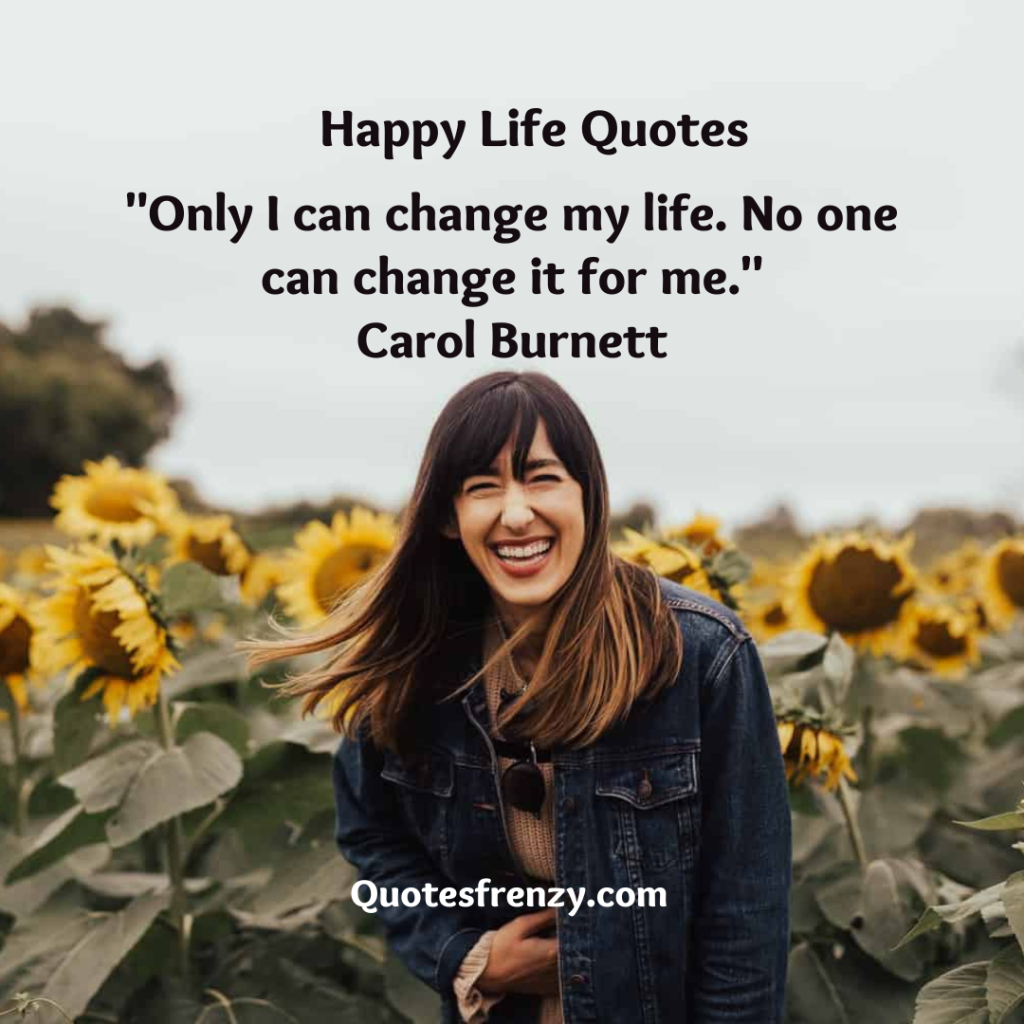 There are many things changing in a single lifetime. You may decide to change or not. At the end of the day, the decision lies within your hands. True change comes with accepting change and adapting to the change. Some changes are good while others are not. The need to change a job, a relationship or environment should come from within. If you change because of someone else you might just find yourself in the wrong place and regret.
My mission in life is not merely to survive, but to thrive; and to do so with some passion, some humor, and some style – Maya Angelou
In life, people have different missions. Being able to achieve a mission is living the right life. According to the author of this quote, surviving alone is not her life's mission. To her, it is about passion, humor, and style. When you live your life how do you want to live it? Should it include motivation, admiration or happiness? Whatever you choose, when you add it to life, it will give it true meaning.
Happy Life Quotes Will Change Your Life are just a demonstration of what life means to different people. What about you?