Parents Quotes-Every parent sent on this planet is a wonderful gift to children by God. A Parent Quotes could help the child to grow, eat, learn, fight and make them capable of living their life on their own terms. In this world, not everyone is lucky to have the happiness of having parents. Some of the children get orphaned during childhood or during birth. Life is not easy without the shadow of parents. The Parents Quotes below will highlight the importance of parents in one's life.
---
Famous Parents Quotes
---
"Parents are teachers,  guides, leaders, protectors and providers for their children." Iyanla Vanzant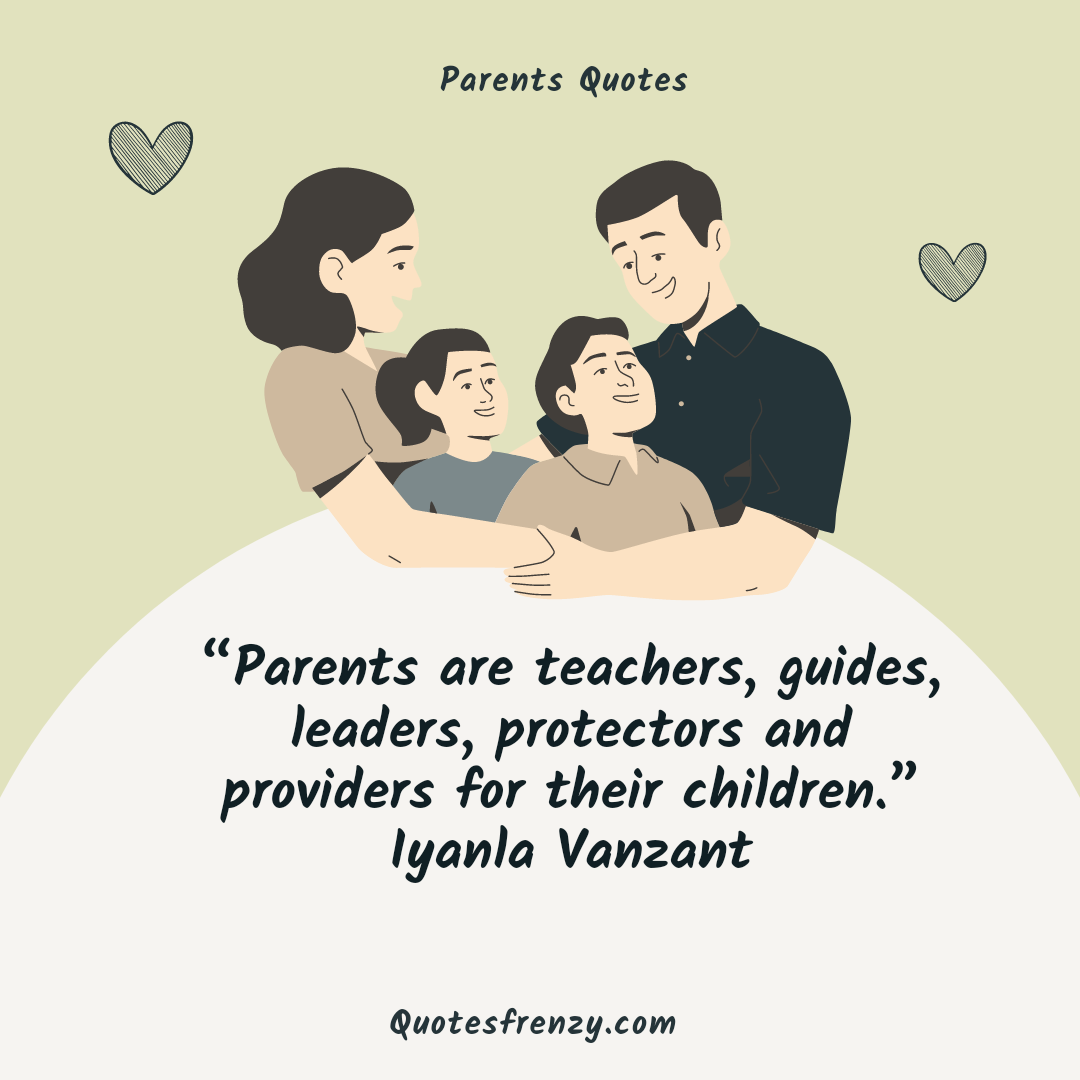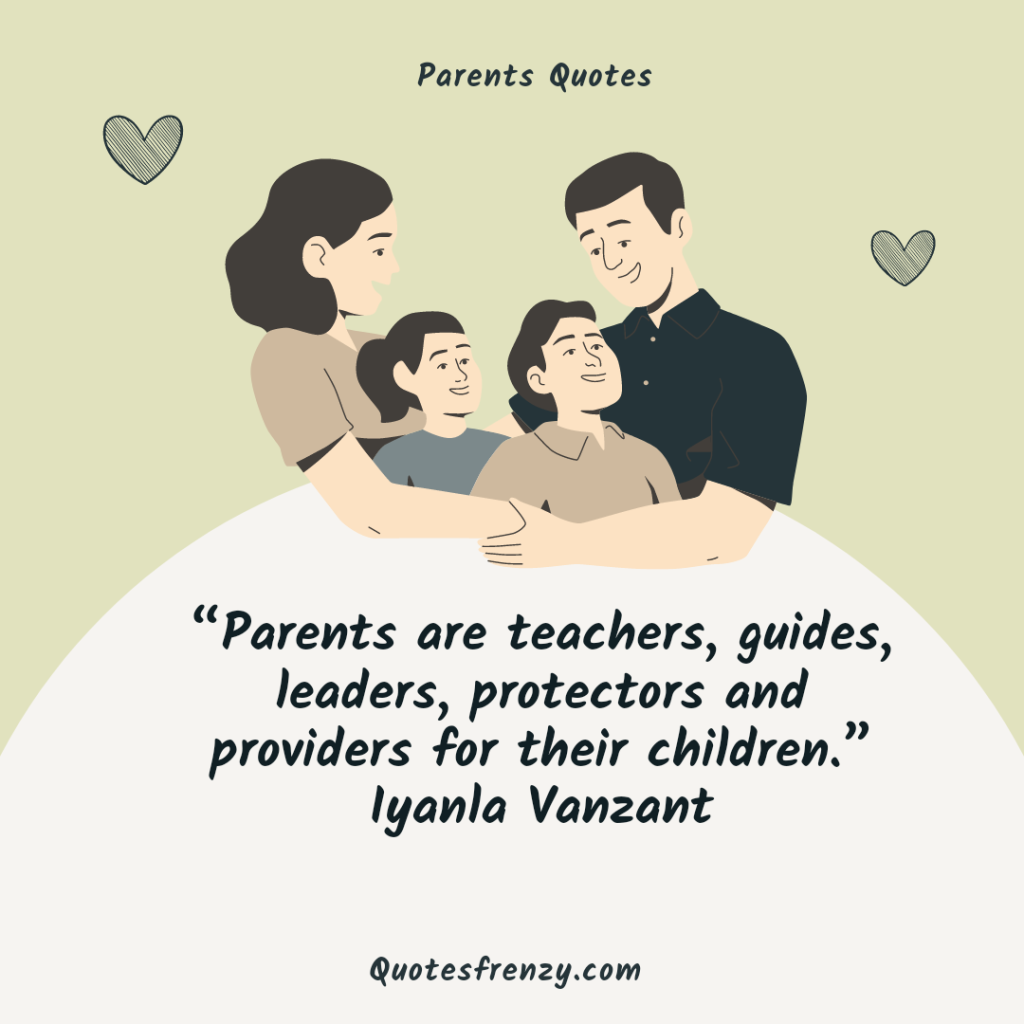 ---
"Parents are not interested in justice, they're interested in peace and quiet." Bill Cosby
---
"Parents are the bones on which children cut their teeth." Peter Ustinov
---
"Parents don't make mistakes because they don't care, but because they care so deeply." T. Berry Brazelton
---
"Parents give up their rights when they drop the children off at public school." Melinda Harmon
---
"Parents lend children their experience and a vicarious memory; children endow their parents with a vicarious immortality." George Santayana
---
"We never know the love of a parent till we become parents ourselves." Henry Ward Beecher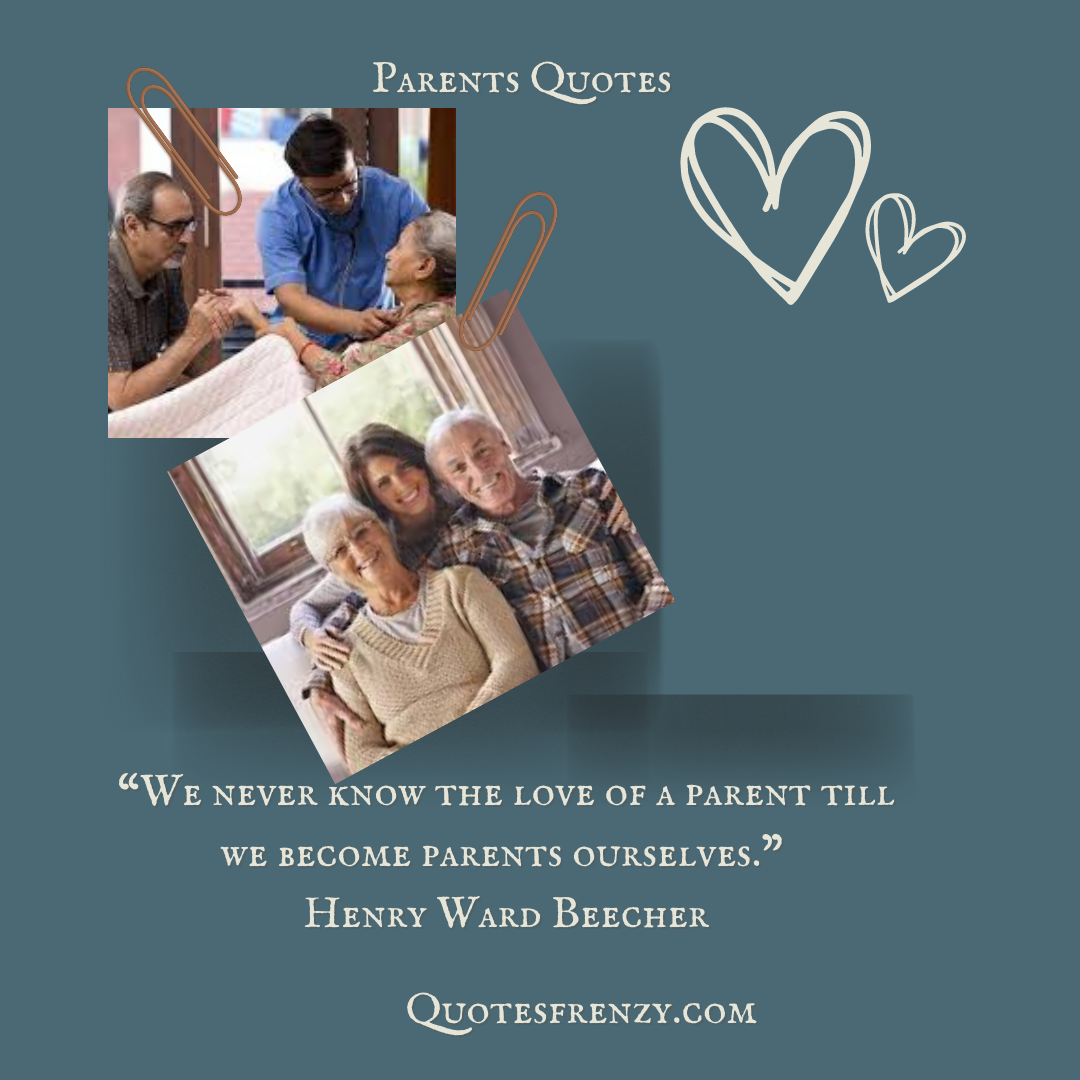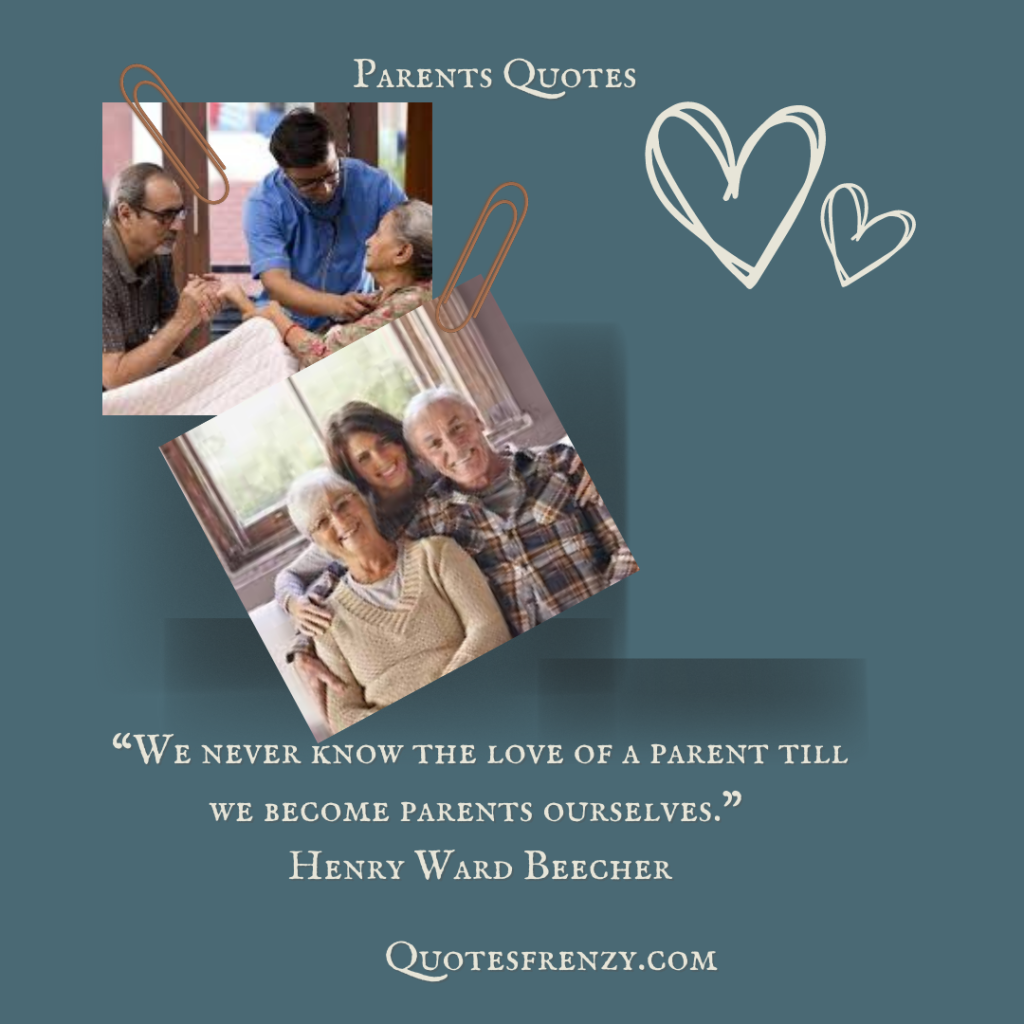 ---
"There is no friendship, no love, like that of the parent for the child." Henry Ward Beecher
---
"If you've never been hated by your child, you've never been a parent." Bette Davis
---
"The child supplies the power but the parents have to do the steering." Benjamin Spock
---
"As adults, we try to develop the character traits that would have rescued our parents." Alain de Botton
---
"Parents are the bones on which children cut their teeth." Peter Ustinov
---
"The voice of parents is the voice of gods, for to their children they are heaven's lieutenants." William Shakespeare
---
"The most important thing that parents can teach their children is how to get along without them." Frank A. Clark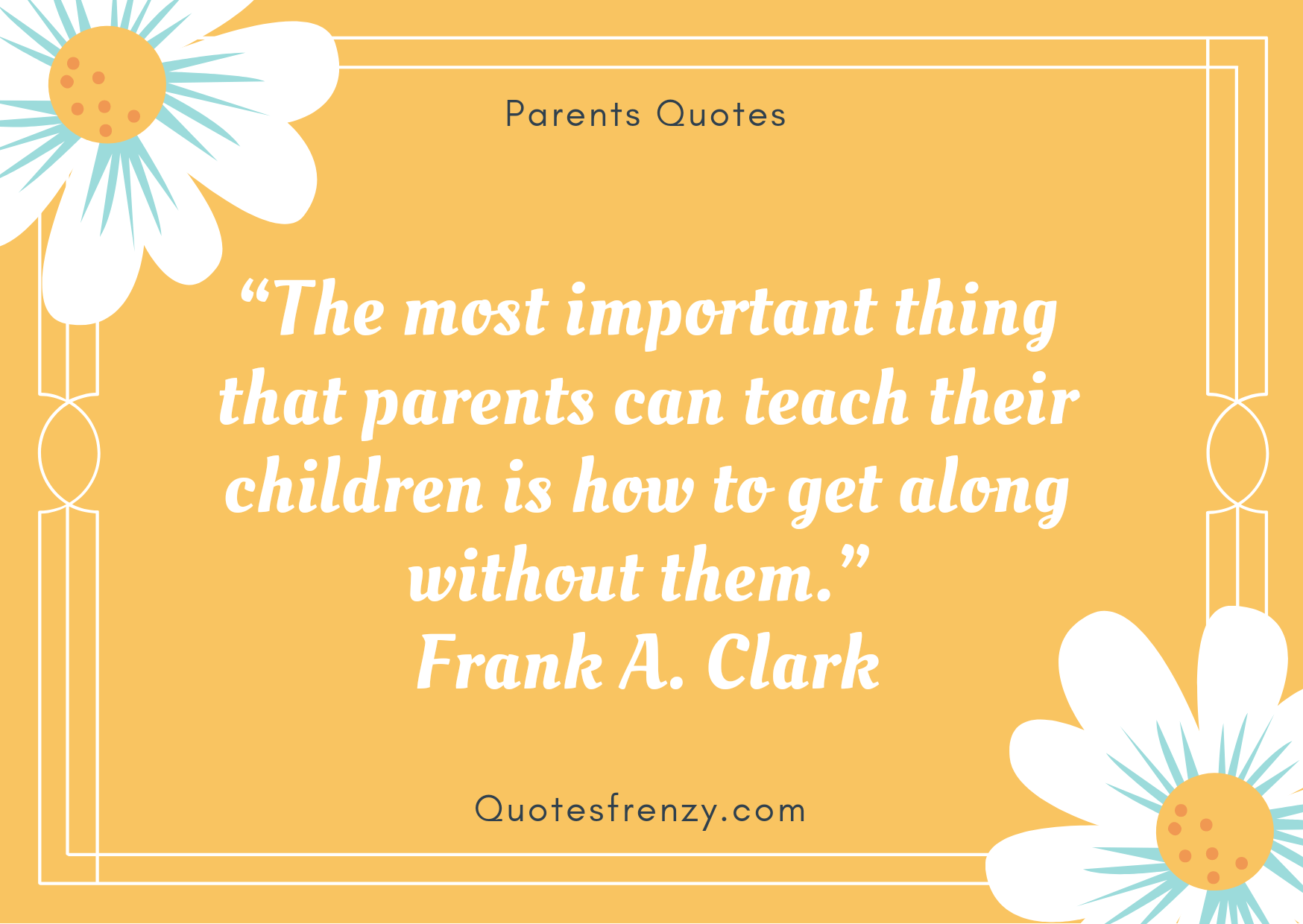 ---
"Parents are not interested in justice, they're interested in peace and quiet." Bill Cosby
---
"Whatever the parents are doing, the kids will follow suit." Bob Harper
---
"You cannot let your parents anywhere near your real humiliations." Alice Munro
---
"If your parents are alive, be grateful at the opportunity to earn Jannah by serving them" Nouman Ali Khan
---
"It is from God that parents receive their children, and it is to God that they should lead them." Dietrich Bonhoeffer
---
"Being a parent is the greatest trust that has been given to human beings." David O. McKay
---
"The reason we love our parents is because they loved us first. Every single company should take this advice." Gary Vaynerchuk
---
"Now that I'm a parent, I understand why my father was in a bad mood a lot." Adam Sandler
---
"The best part about being friends with your parents is that no matter what you do, they have to keep loving you." Natalie Portman
---
"Wrinkles are hereditary. Parents get them from their children." Doris Day
---
"Becoming a parent erased many of my negative childhood feelings and filled them in with something new." Mariska Hargitay
---
The author clearly states the importance of parents by saying that something as simple as smile we learn from parents. There is nothing that we could do ourselves if our parents are not there to guide. Life is not an easy path to travel. Parents are the only support a child could rely upon even if everyone in the world denies to support. We learn all good and bad from our parents. And something as small as smile could also be learnt from parents only.
"We never know the love of a parent until we become parent ourselves"  Henry Ward Beecher – Parents Quotes

The quote says the true fact of our life. We always think that why our parents are putting so many restrictions on us, why there could be no freedom of living. All the irrelevant thoughts we have about our parents vanishes when we ourselves grow up to be a parent. We always think parents don't support us because they are from the older generation. But that is correct fact according as all we could think is how to write the paper.
"Most important thing that parents could teach their children is how to live without them" Frank A Clark  – Parents Quotes

Not everything in this world remains forever. One day everyone has to leave this earth with their wish or without. The quote stated a fact that children need to have independence in their lives so that when they are told to move out for further studies and live their life independently. Children should realize that not always they will have parents around them to teach them the right thing. They should grow out of this fact of depending on parents for every single thing.
The quotes above states that parents should tell let their children live independently so that they can learn the fundamentals of life.