Valentine Day Quotes -Thinking about the other person whom you view as your significant half is a sign of love. When you are in love, the heart does not look for reasons but gives unlimited affection. Valentine Day Quotes would assist you in cementing your relationship with the people you care about.
"Love is our true destiny. We do not find the meaning of life by ourselves  alone-we find it with another"- Thomas Merton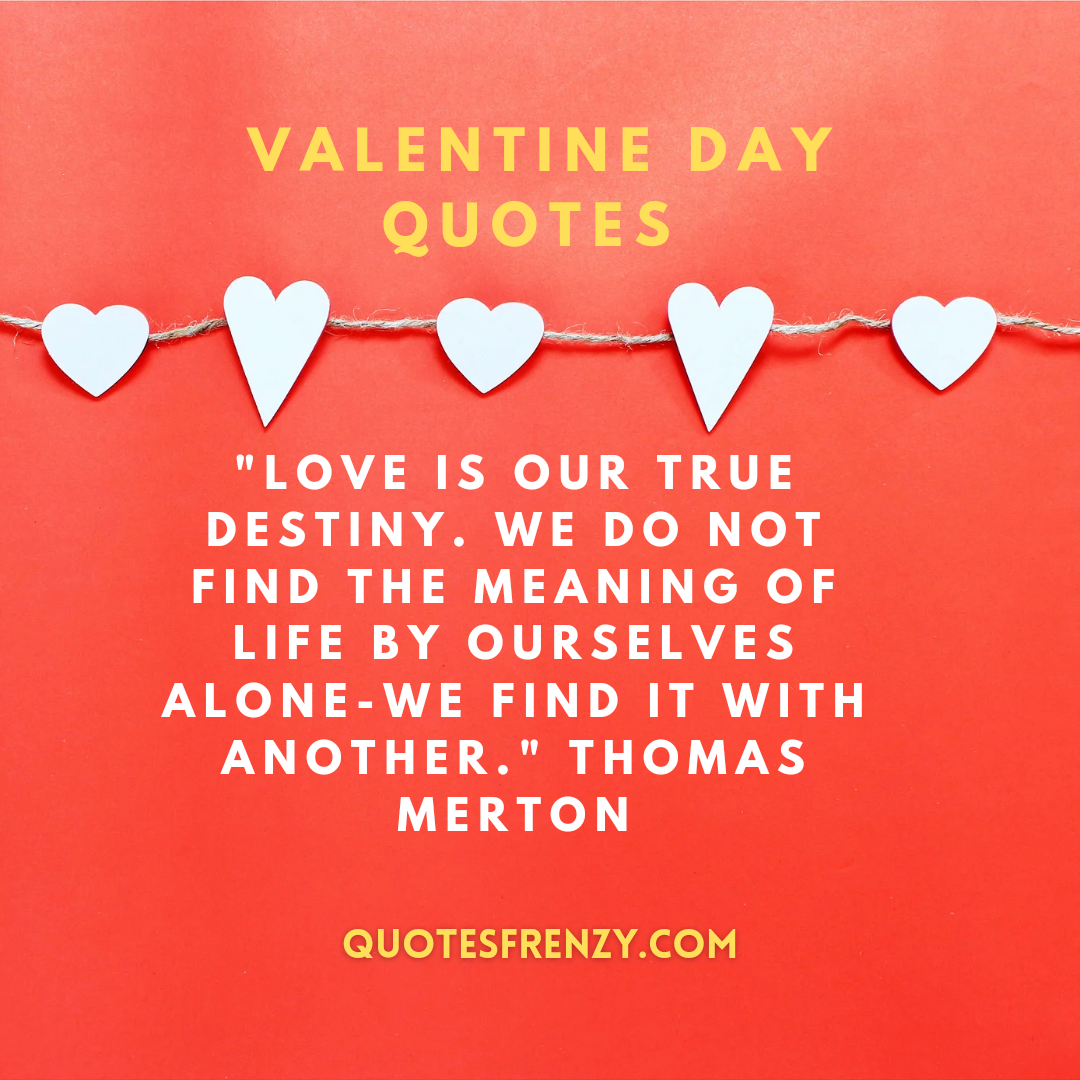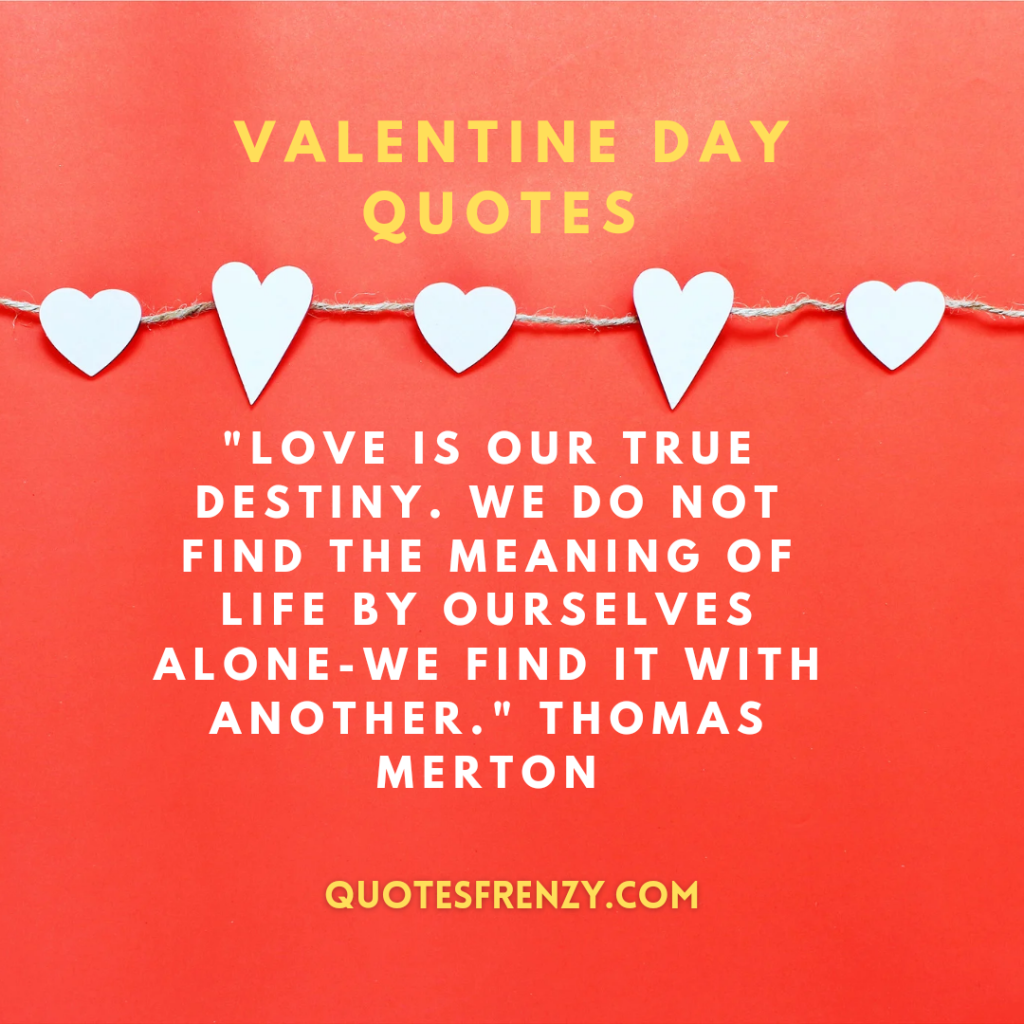 When you are in love, you find the energy to wake up every day looking forward to affection and emotional bonds with your loved ones. A situation may look almost impossible, however, when you handle it with love, then the outcome would be great. Love gives you the persistence and passion that keeps holding to what you intend to do. Even when you feel like all hope is lost, always remember that anyone can love. When you love something, then prosperity will grow into one of your key outcomes.
---
Famous Valentine Day Quotes
---
"I love you. I honestly love you." Olivia Newton-John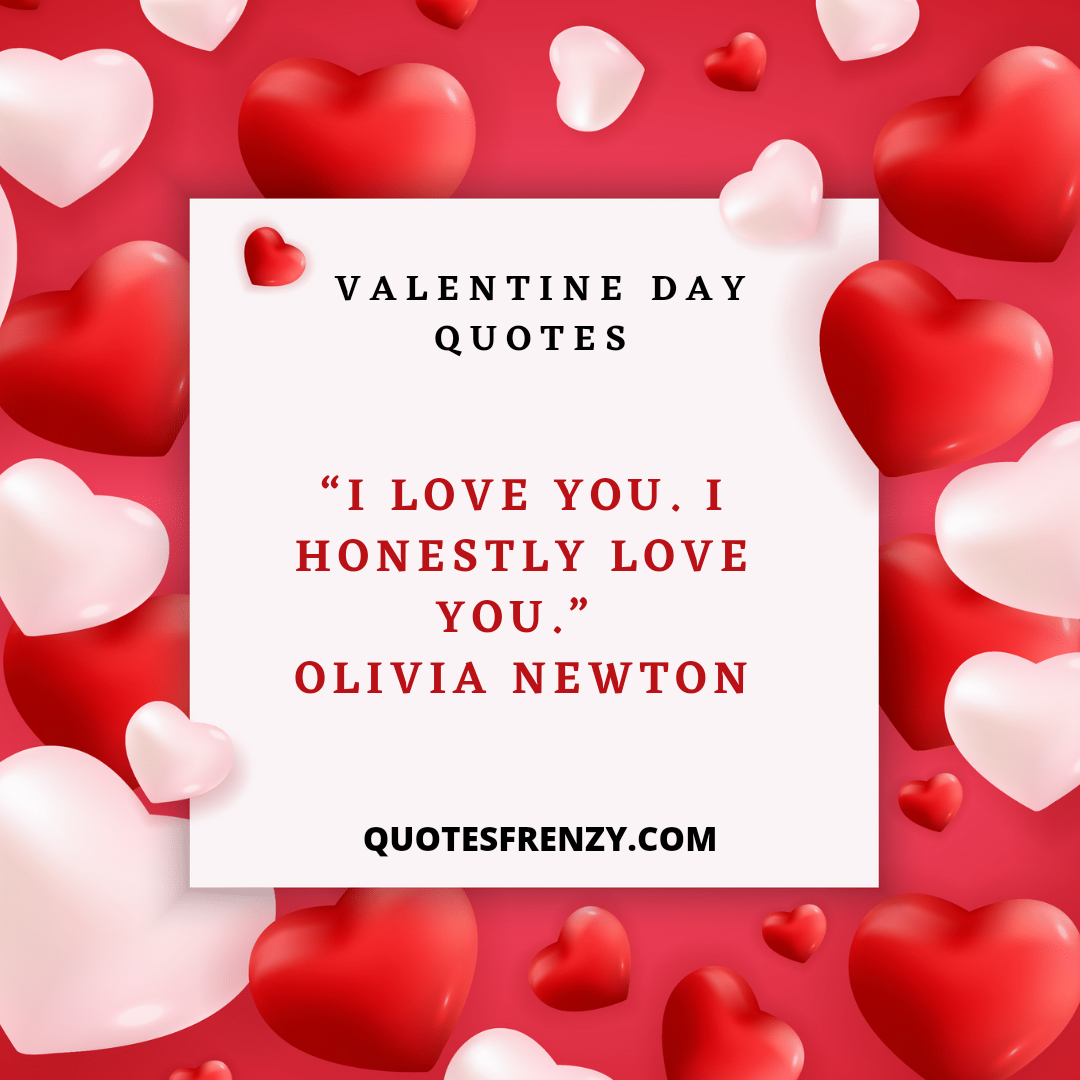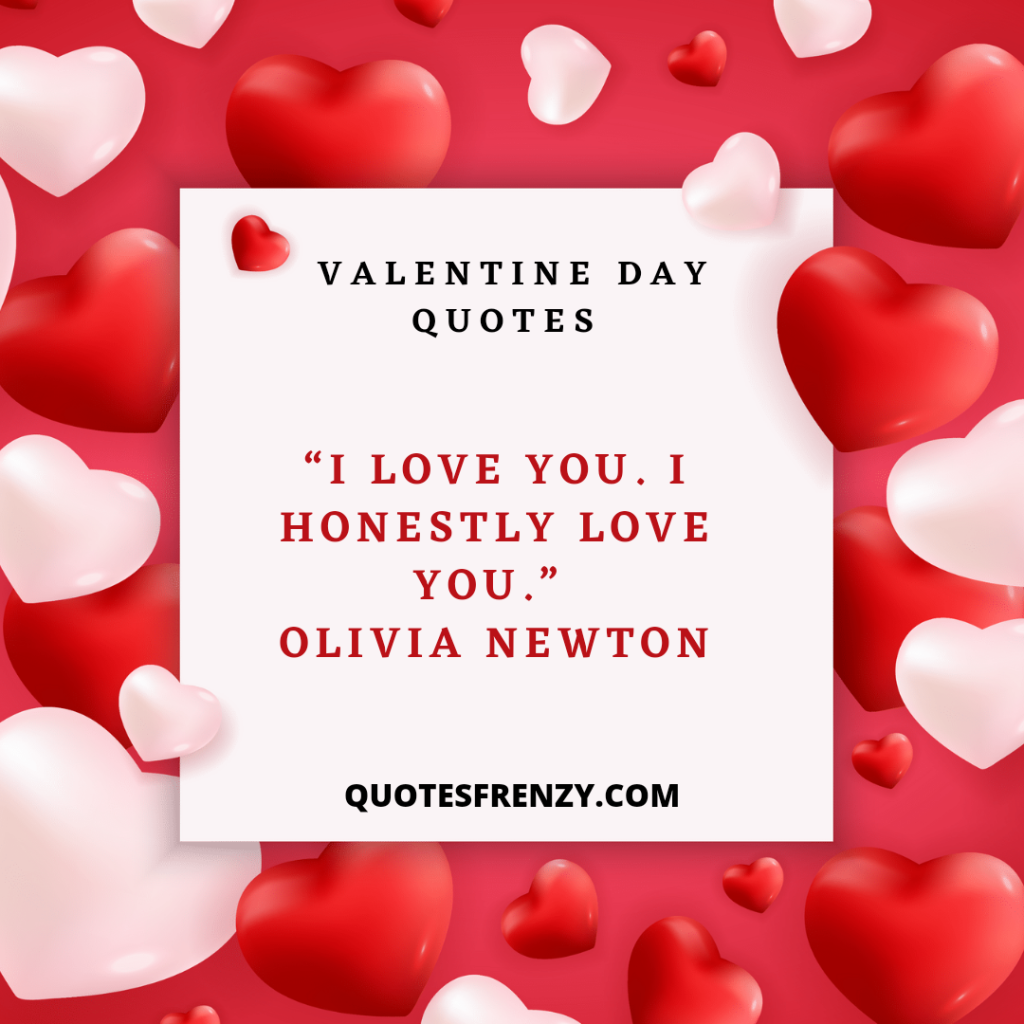 ---
"A friendship that like love is warm; A love like friendship, steady." Thomas Moore
---
"There is no remedy for love but to love more." Henry David Thoreau
---
Also read…
70+ Soulmate Quotes And Sayings
130+ Loyalty Quotes And Sayings
---
"True love begins when nothing is looked for in return." Antoine de Saint-Exupery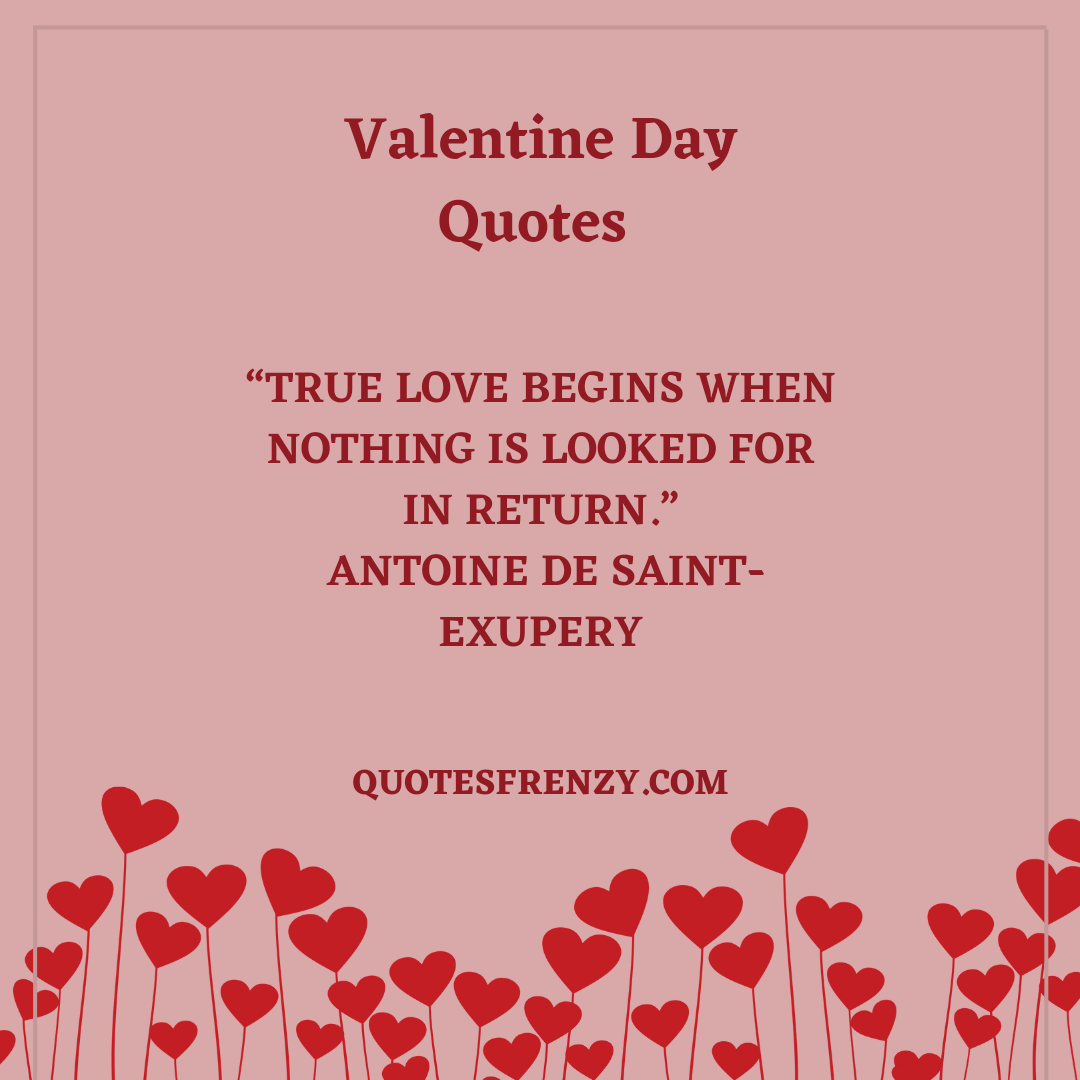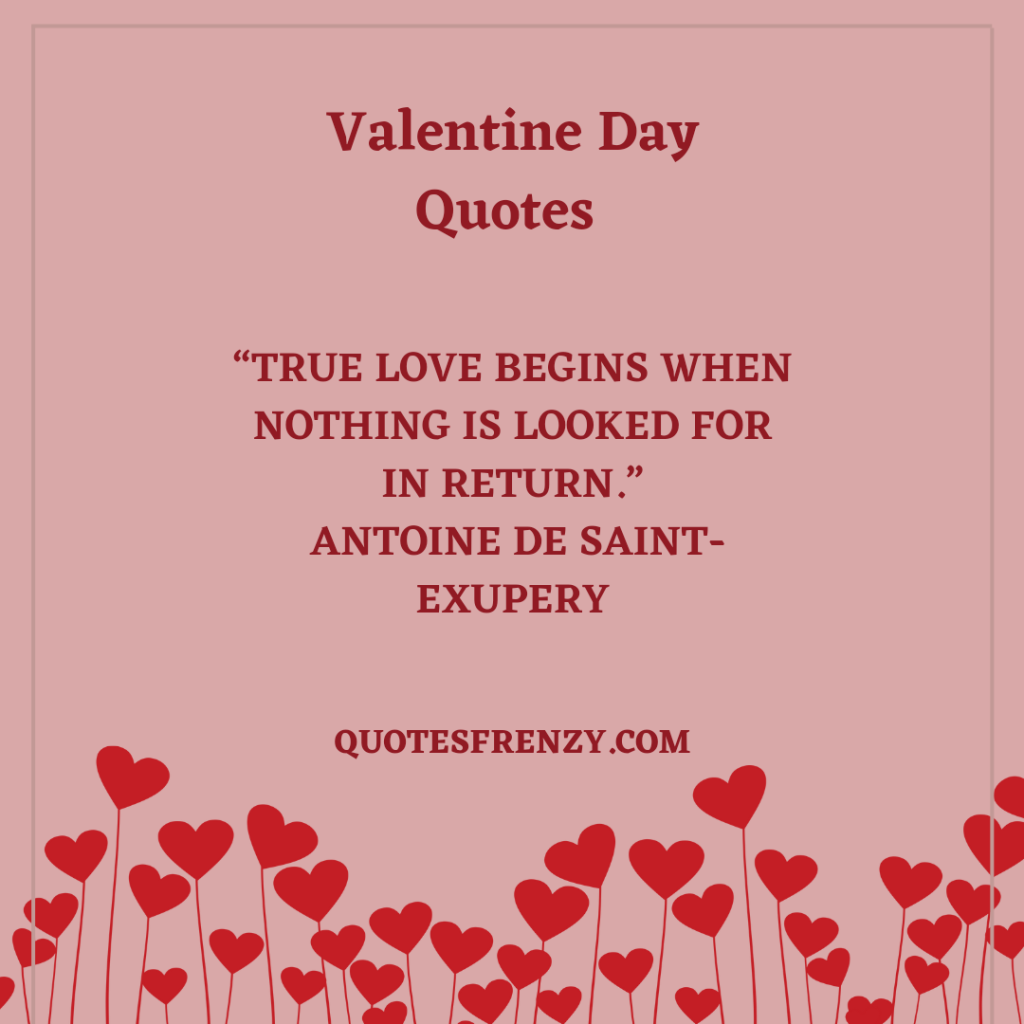 ---
"A kiss makes the heart young again and wipes out the years." Rupert Brooke
---
"Love is a game that two can play and both win." Eva Gabor
---
"Love is the magician that pulls man out of his own hat." Ben Hecht
---
"We don't believe in rheumatism and true love until after the first attack." Marie von Ebner-Eschenbach
---
"Friendship is one mind in two bodies." Mencius
---
"Love and a cough cannot be hid." George Herbert
---
"Love is the silent saying and saying of a single name." Mignon McLaughlin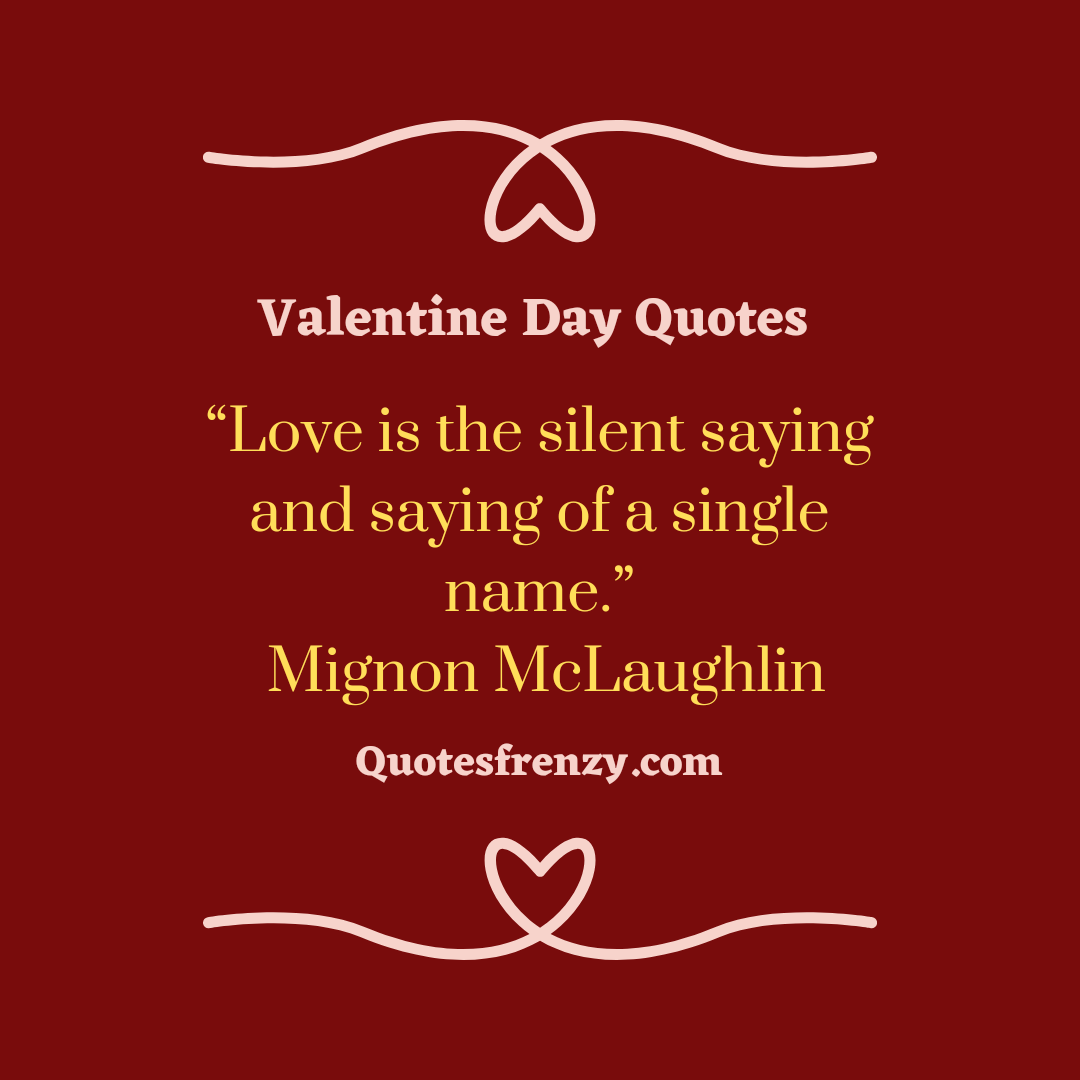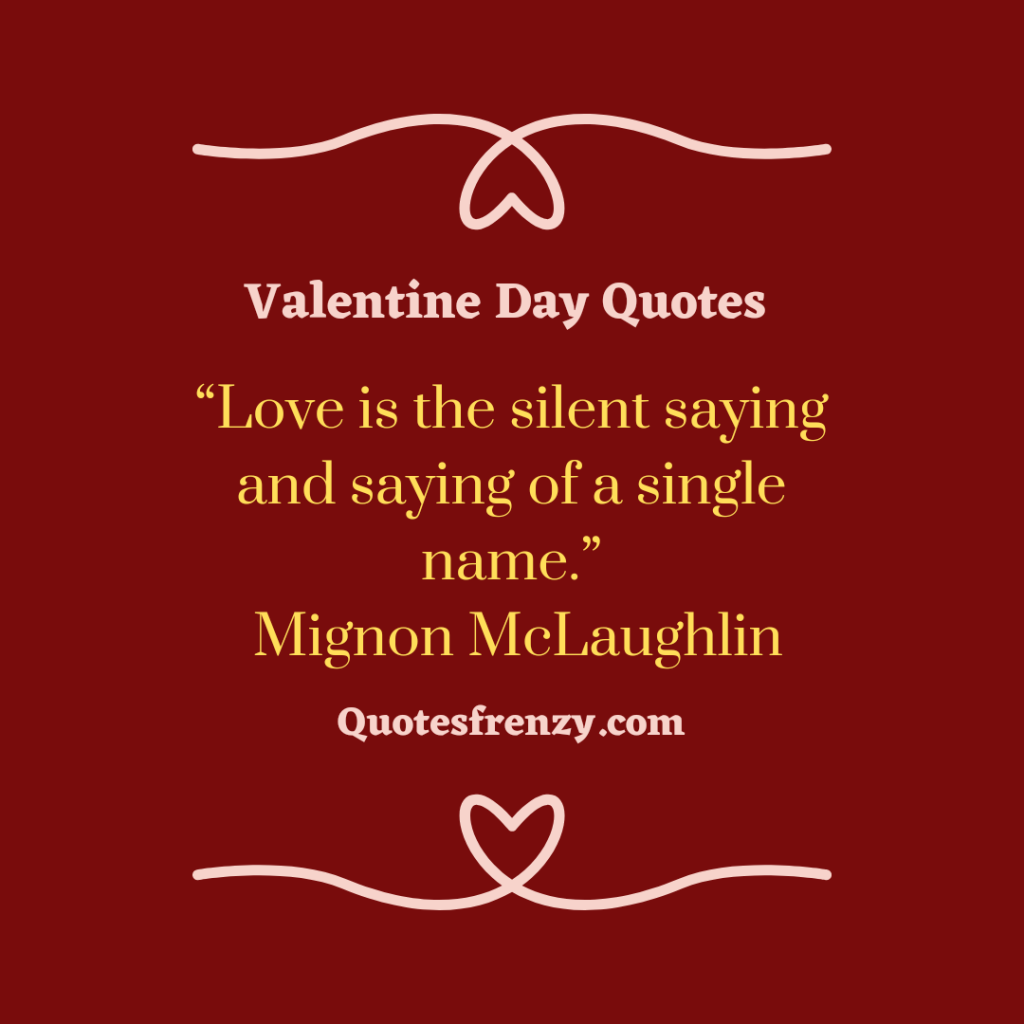 ---
"If love is blind, why is lingerie so popular?" Dorothy Parker
---
"Gravitation is not responsible for people falling in love." Albert Einstein
---
"Where there is love there is life." Mahatma Gandhi
---
"Better to have loved and lost than to live with regret." Big Pun
---
"Come live in my heart, and pay no rent." Samuel Lover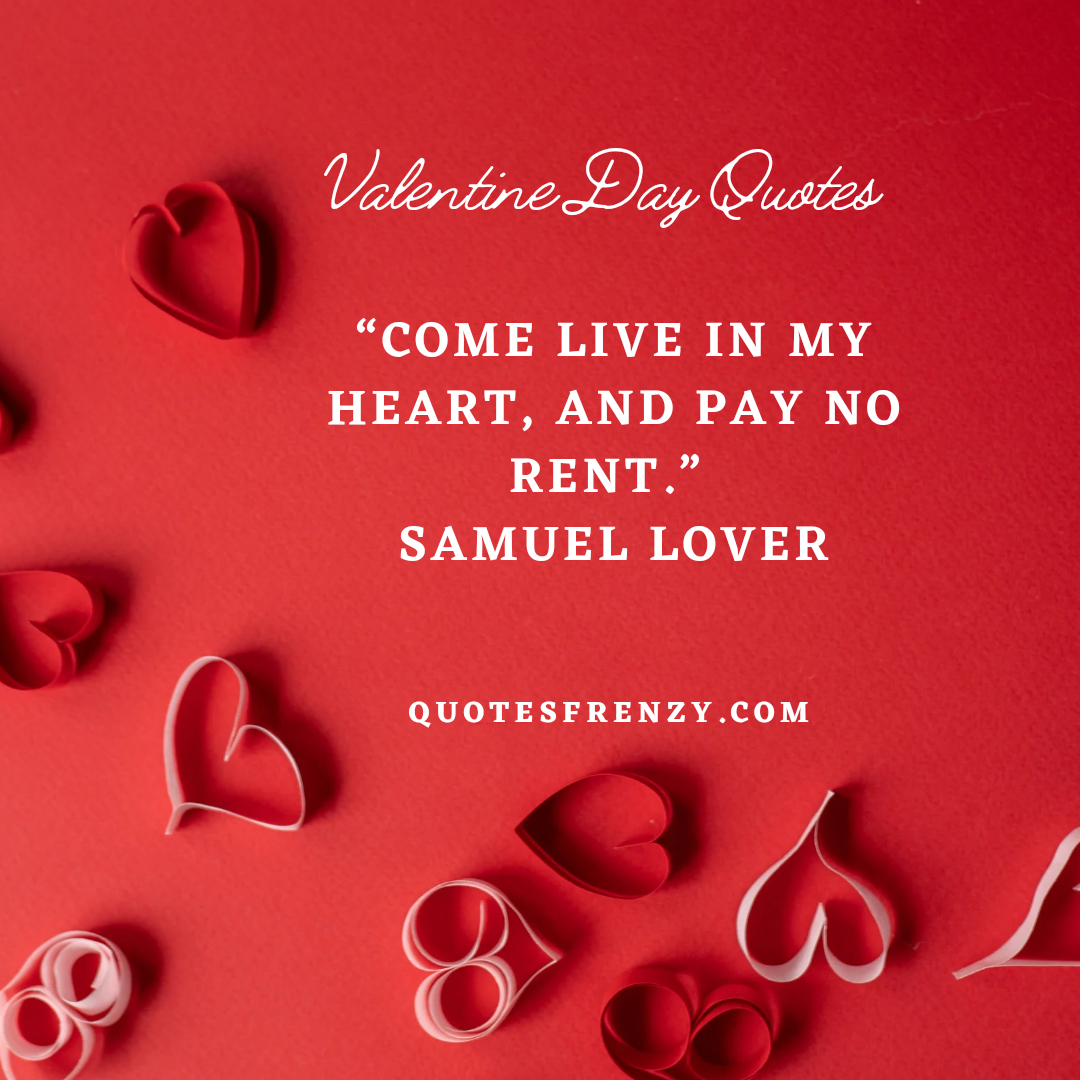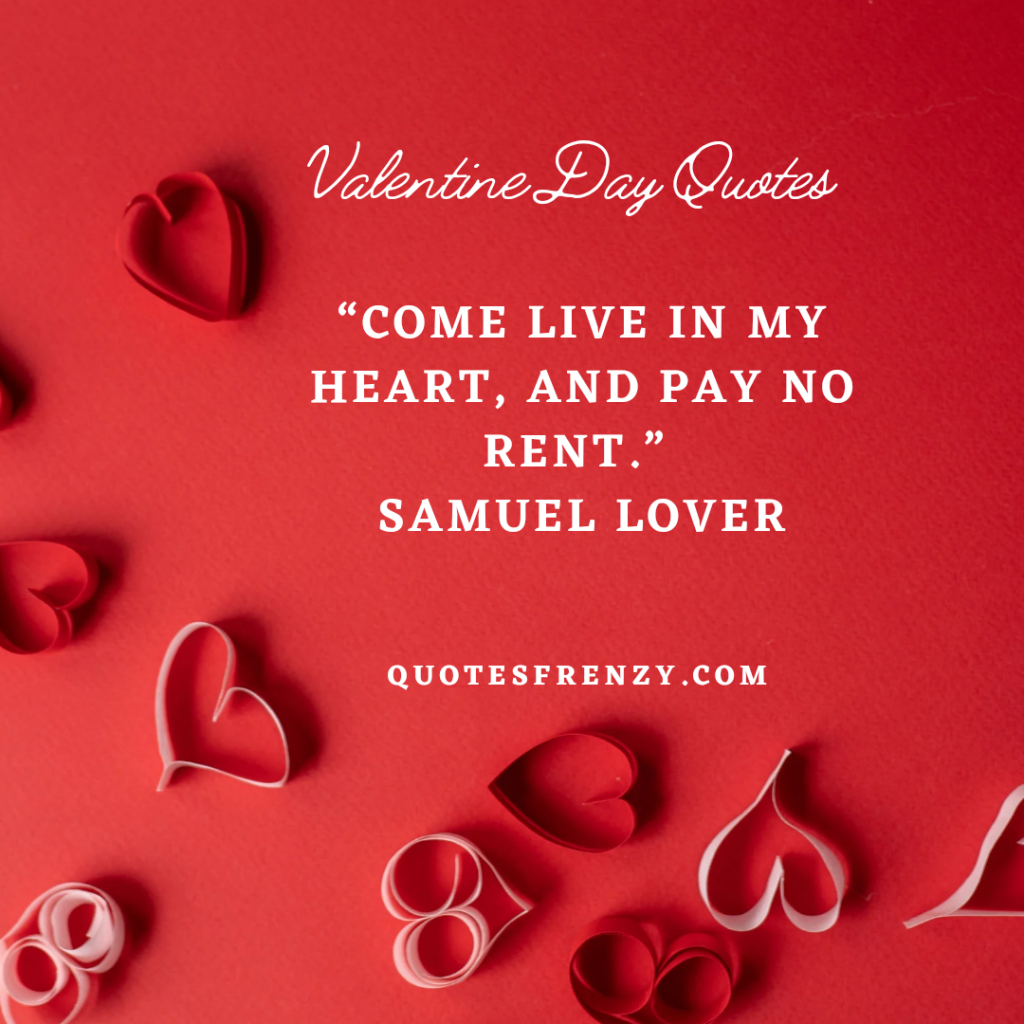 ---
"Twas not my lips you kissed but my soul." Judy Garland
---
"When love is not madness, it is not love." Pedro Calderon de la Barca
---
"Love is composed of a single soul inhabiting two bodies." Aristotle
---
"Things must be felt with the heart." Helen Keller
---
"We loved with a love that was more than love." Edgar Allan Poe
---
"Love is what you've been through with somebody." James Thurber
---
"A world without love is a deadly place." Helen Fisher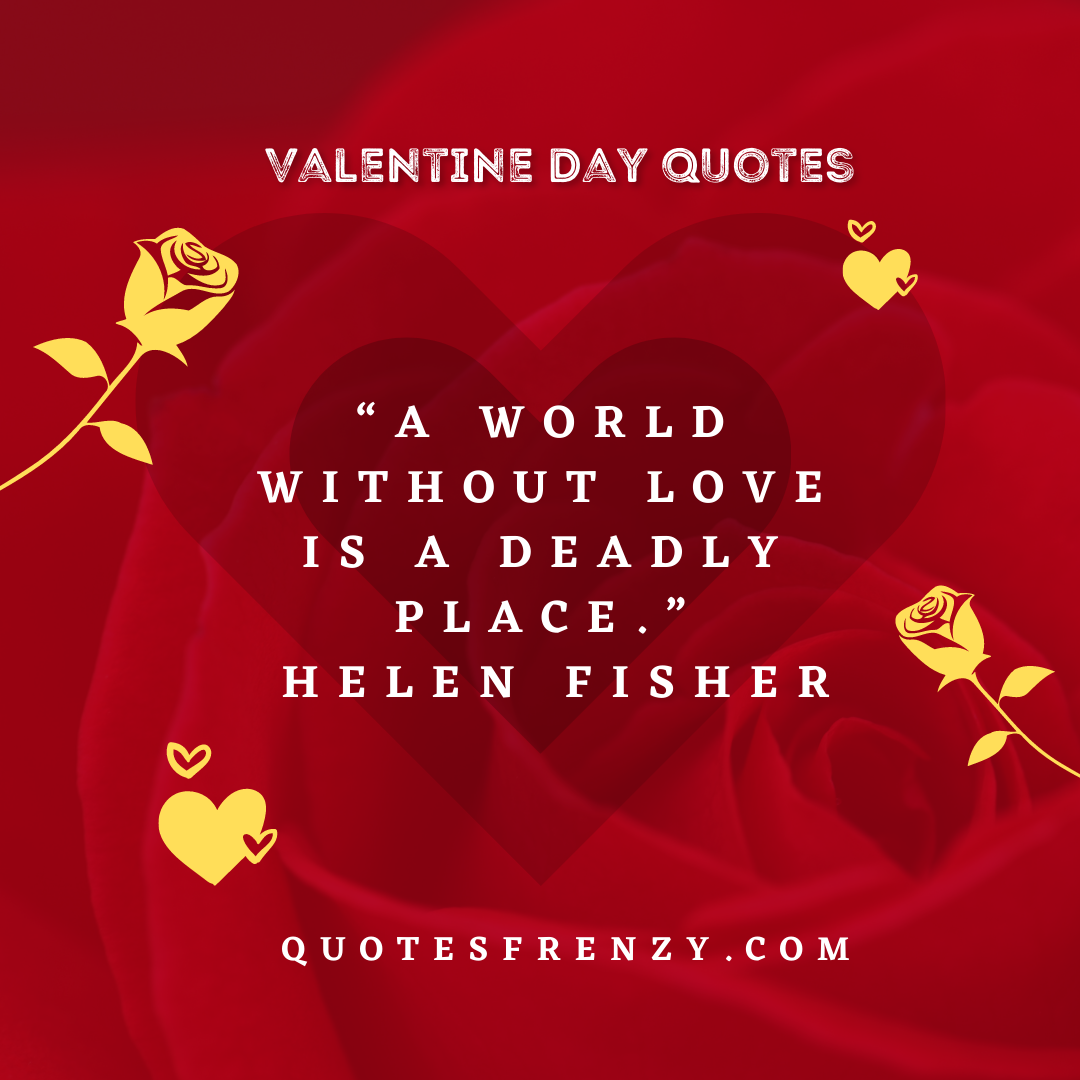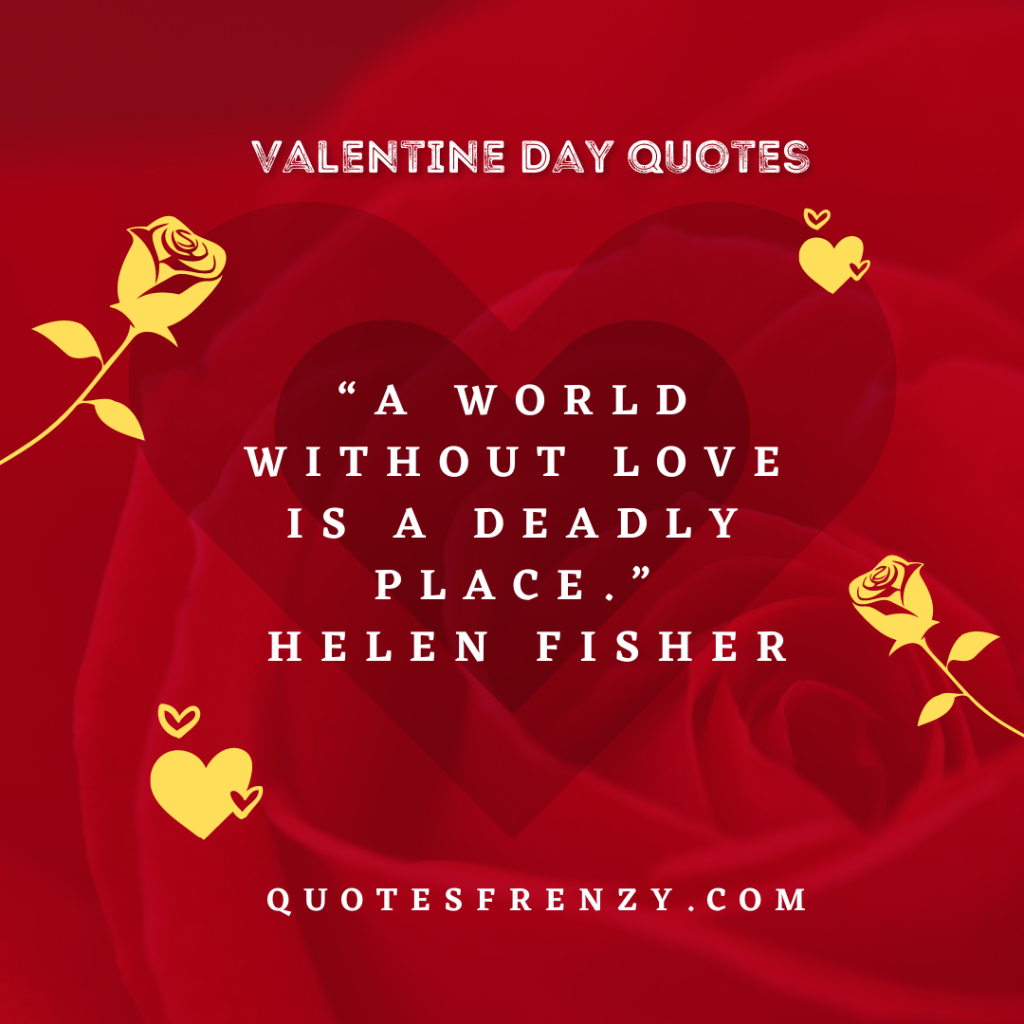 ---
"I'm not alone, but I am lonely without you." Mary Martin
---
"Love is a burning thing and it makes a firey ring." Johnny Cash
---
"Doubt thou the stars are fire, doubt that the stars move. Doubt that the truth is a liar. But never doubt I love-"  William Shakespeare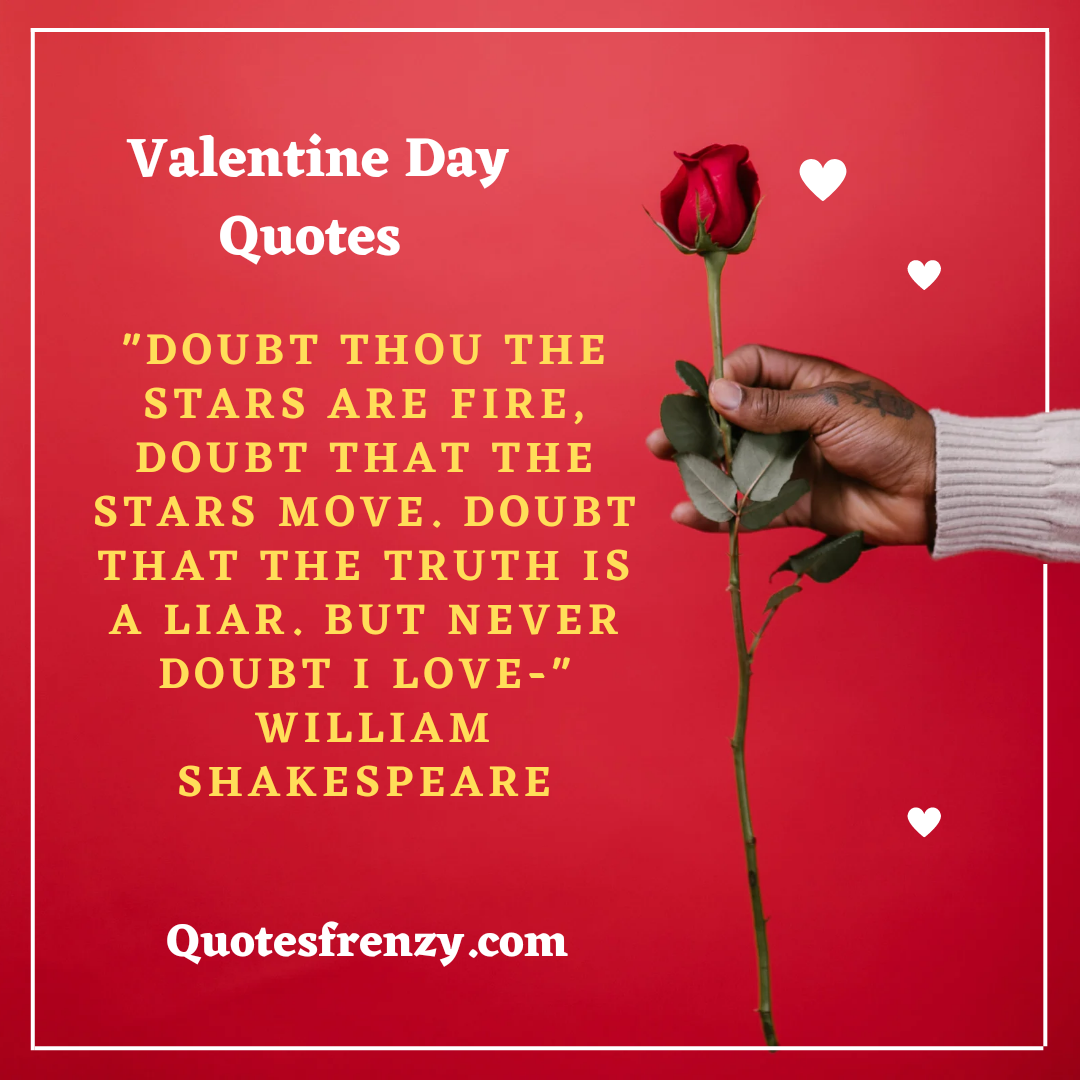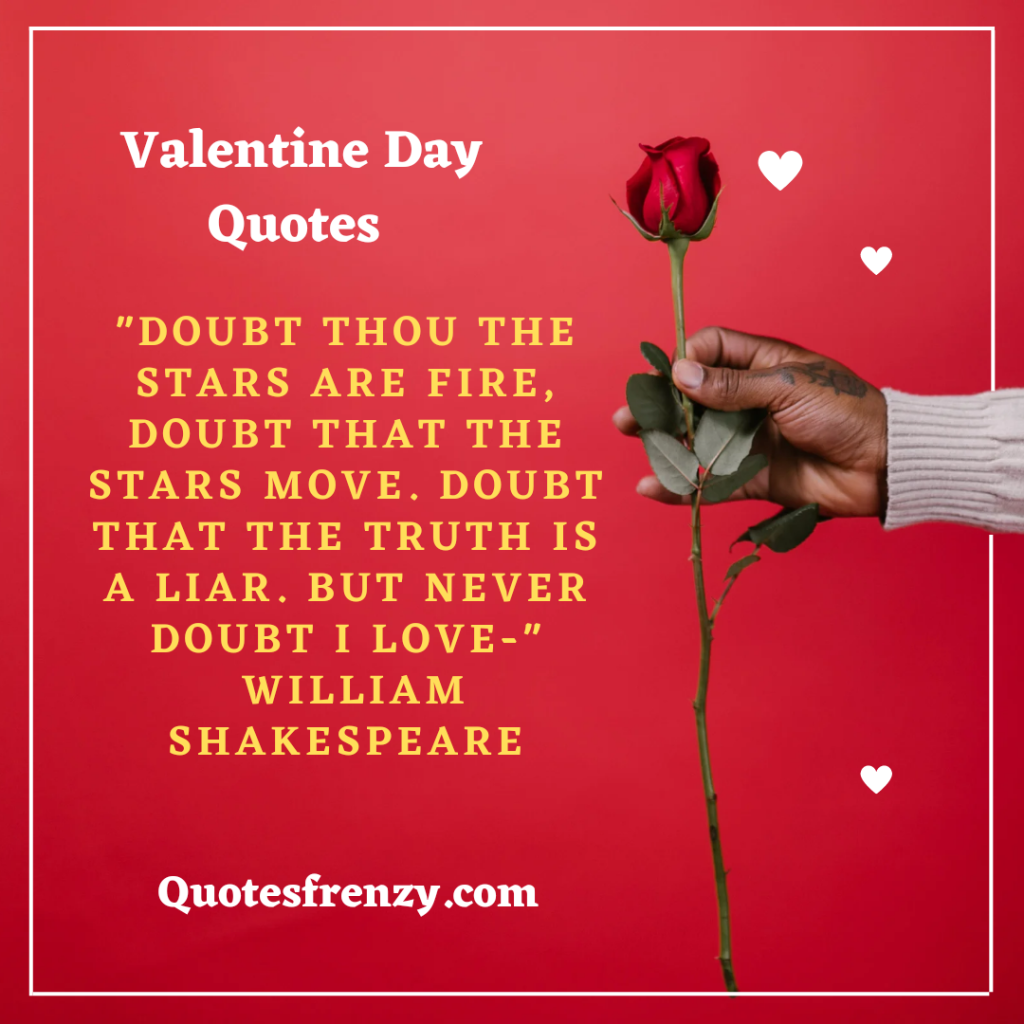 Love is always true and pure. No one can love someone with a divided heart. Love comes with a lot of commitment to its spirit. You may doubt numerous issues in life, but rarely can you be wrong about what you feel about whatever you love. In circumstances that you find it hard to do something or to relate to somebody, try and love them. This will make you have a truly valuable bond that will give you the best outcome in love.
"I'd rather have roses on my table than diamond on my neck"- Emma Goldman
Roses are lovely and serene plants representing the tenderness of love. On the other hand, diamond is valuable and expensive. The reality is that life is better when you are having true love rather than when you have a lot of value or assets but not passionately affectionate. You may be poor at one point, but with love, you can gain new valuables.
These Valentine Day Quotes give various perspectives and ideas of how making your relationship better. Great love is accompanied by wishes and optimism. Therefore, these quotes would build and strengthen your relationships.