Basketball Quotes-Basketball is a great sport, very popular around the world, with many great talents along the years that became really well known. However one thing that needs to be stressed is that it is, after all, a team sport. This means that no matter how good someone may be at this sport, he still needs his team to help him during the games. Just like many other similar sports, basketball requires a lot of training, along with a very good physical condition. That is exactly why the professionals from this sport spend hours training every single day. Success doesn't come overnight, it comes with a lot of effort, and they all know this very well.
Of course, there's no doubt that here talent plays a very big role too, but at the end of the day even those who are really talented still need to train every day and remain focused, as long as they don't want to waste their gift. This sport is very entertaining, which shows clearly why it's so popular too. There are generally many Basketball Quotes, and some of them are so motivational that you might actually want to take a look at them, as they may help you regardless if you're into this sport or not. So here's a short list of the best ones:
"I treated it like every day was my last day with a basketball." LeBron James – Basketball Quotes
Simply by reading this quote, we can all tell pretty easy what helped LeBron James become so good. His dedication to the game is undeniable, and it shows his true love for basketball. Since he's so passionate about it, and of course talented as well, it makes it much easier for him to prove himself, which he has already done many years ago. He seems to know that talent isn't enough, so he chose to dedicate himself one hundread percent to this game, and in the end we can all see that it paid off.
---
Awesome Basketball Quotes
---
"Basketball is basketball." Oscar Robertson
---
"Basketball is in my blood. It is my obligation to try." Hakeem Olajuwon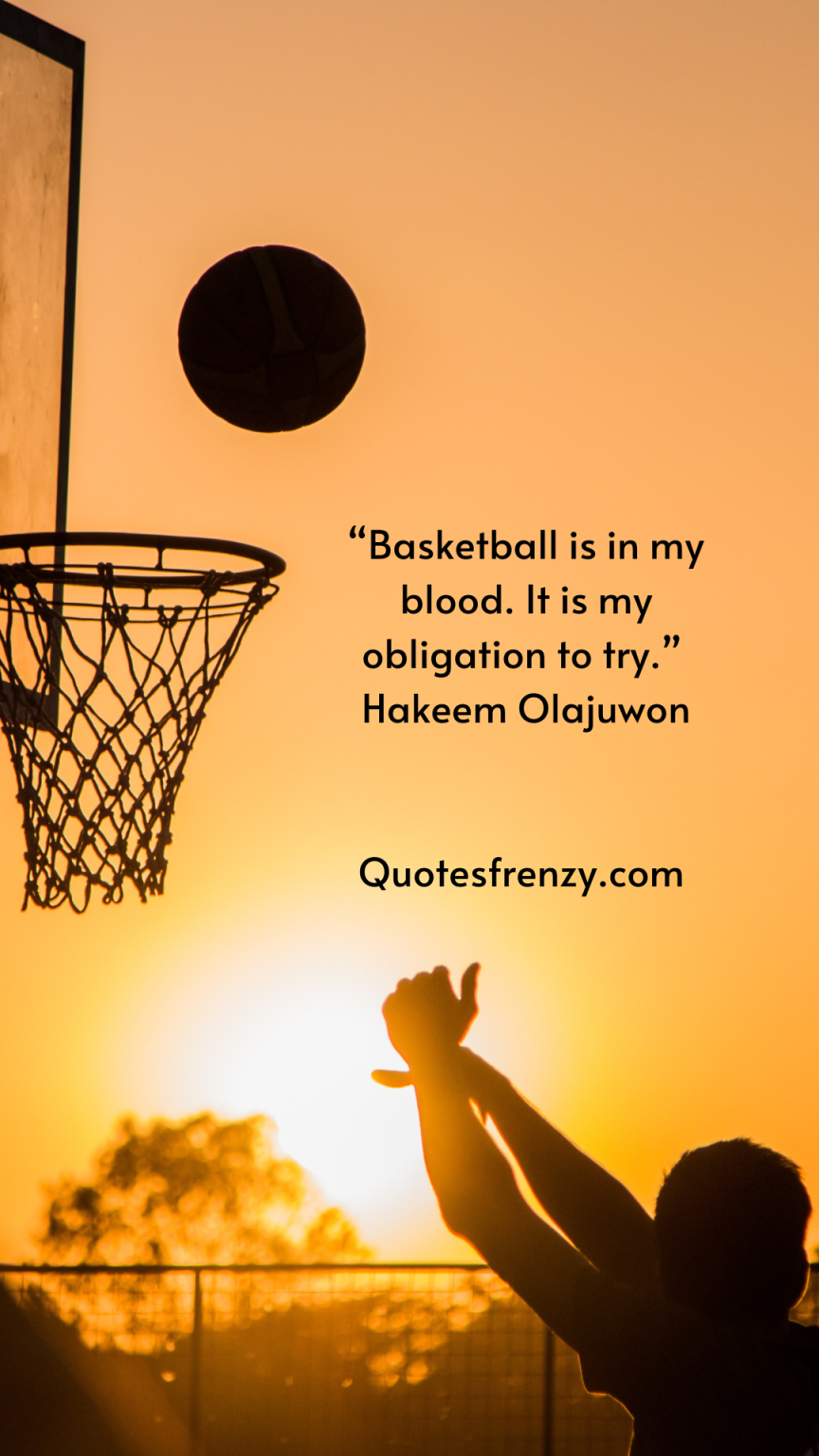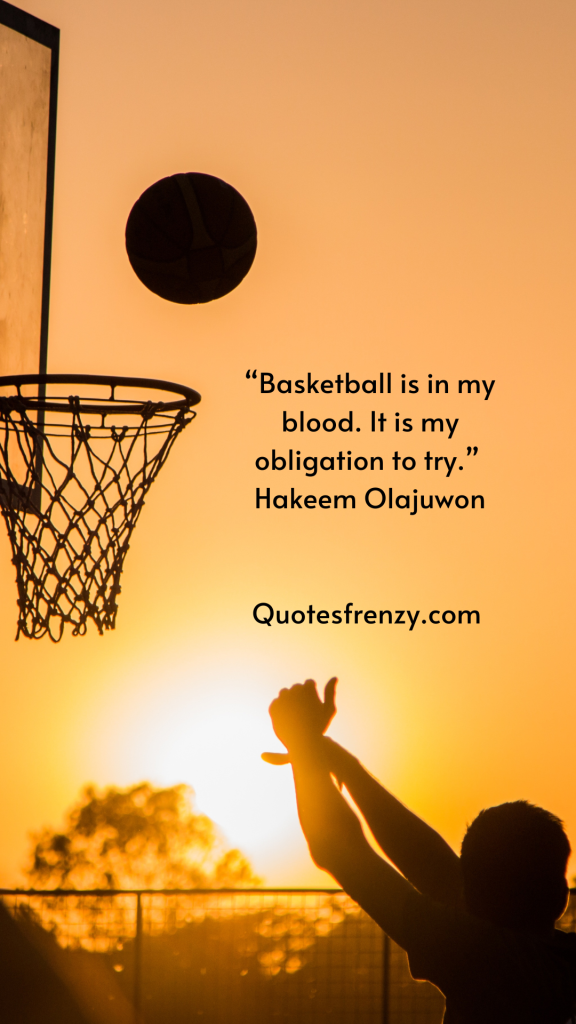 ---
Also read…
70 Famous Cricket Quotes and Sayings
The Greatest Softball Quotes And Sayings
---
"A player who makes a team great is better than a great player." John Wooden
---
"Basketball is a team game. But that doesn't mean all five players should have the same amount of shots." Dean Smith
---
"Coaching is easy. Winning is the hard part." Elgin Baylor
---
"Basketball really had its origin in Indiana, which remains the center of the sport." James Naismith
---
---
"A basketball team is like the five fingers on your hand. If you can get them all together, you have a fist. That's how I want you to play." Mike Krzyzewski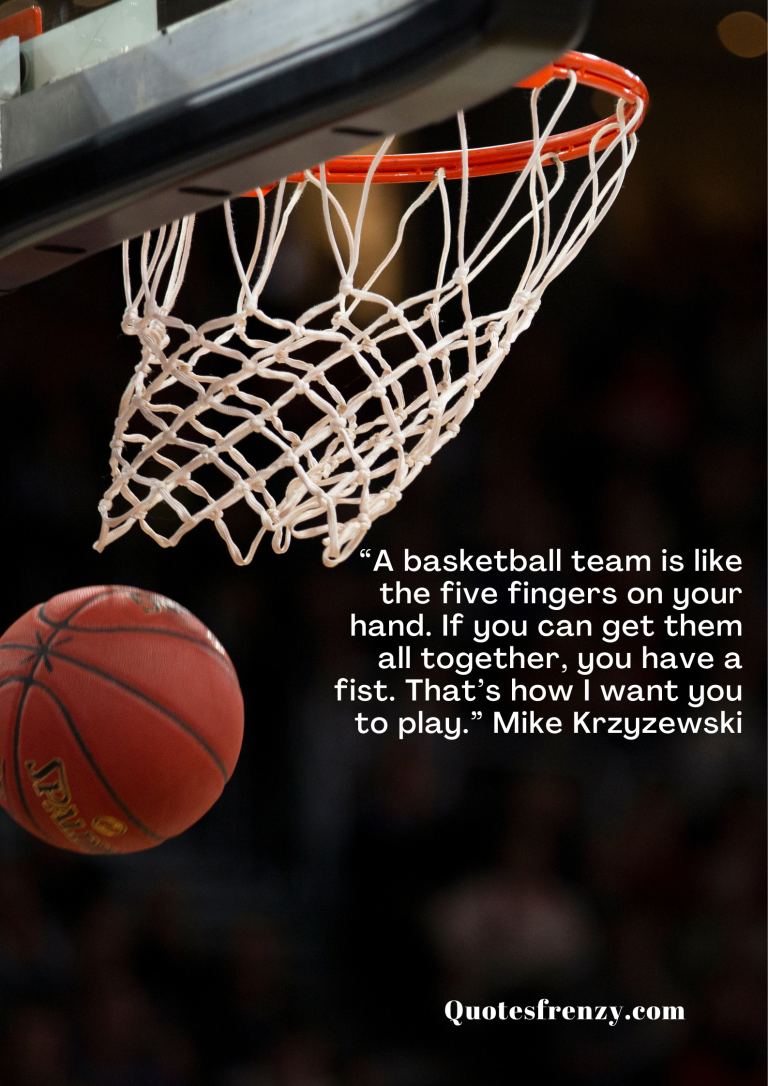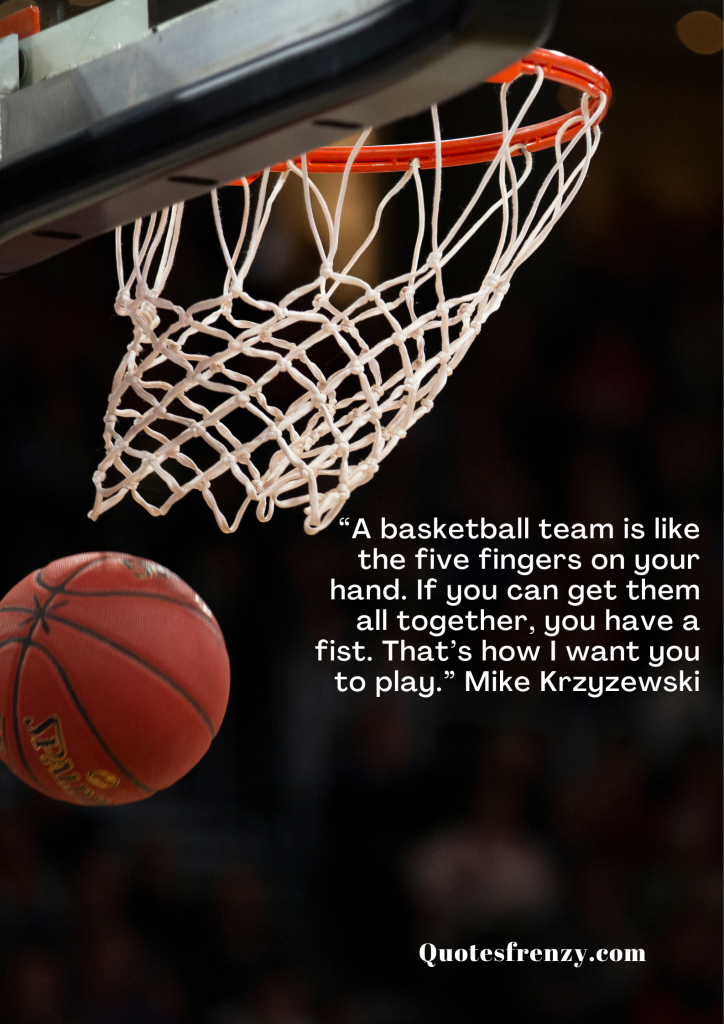 ---
"Basketball doesn't build character it reveals it." James Naismith
---
"Basketball is a sport that involves the subtle interweaving of players at full speed to the point where they are thinking and moving as one." Phil Jackson
---
"There is no such thing as a perfect basketball player, and I don't believe there is only one greatest player either." Michael Jordan
---
"Basketball is one of those rare opportunities where you can make a difference, not only for yourself, but for other people as well." Bill Walton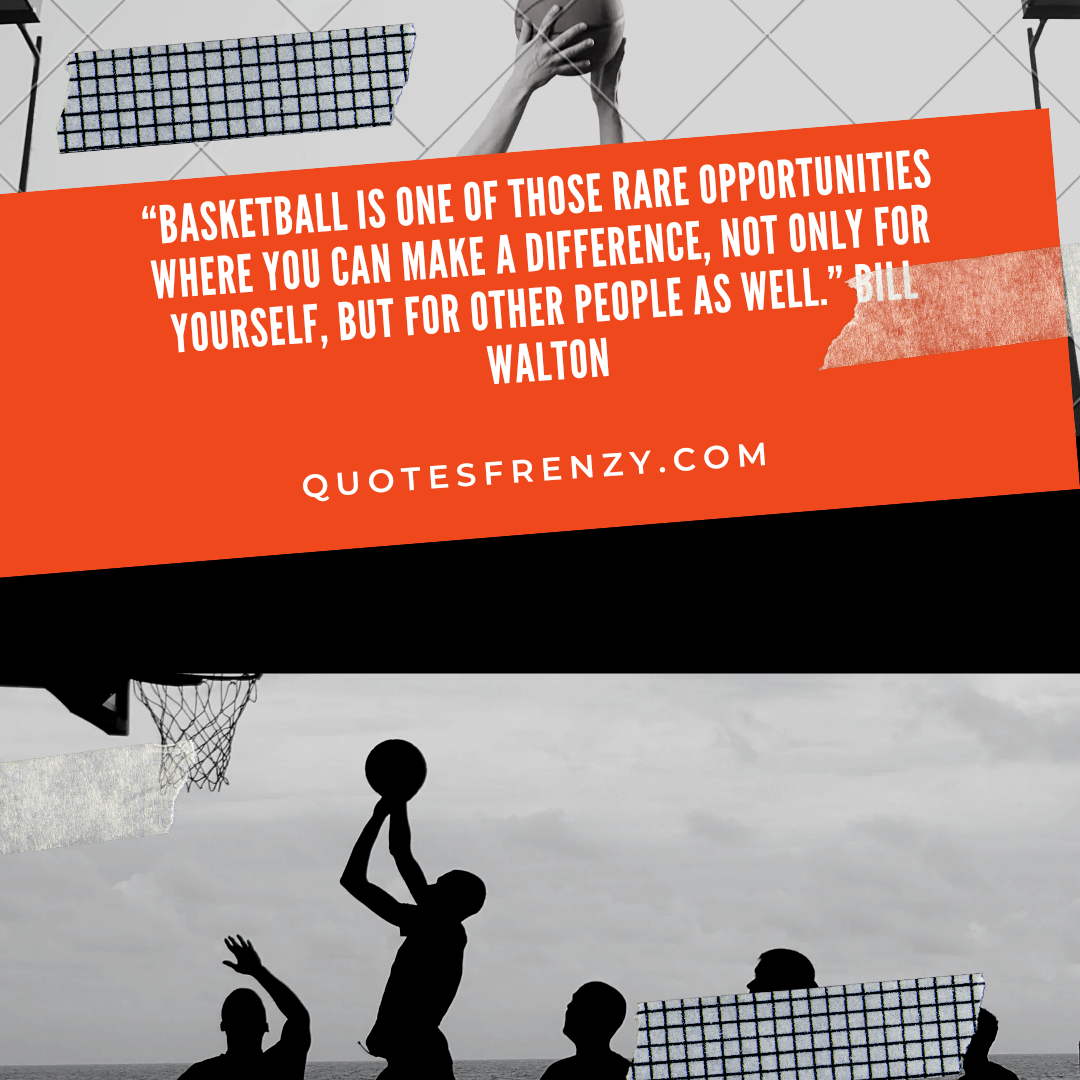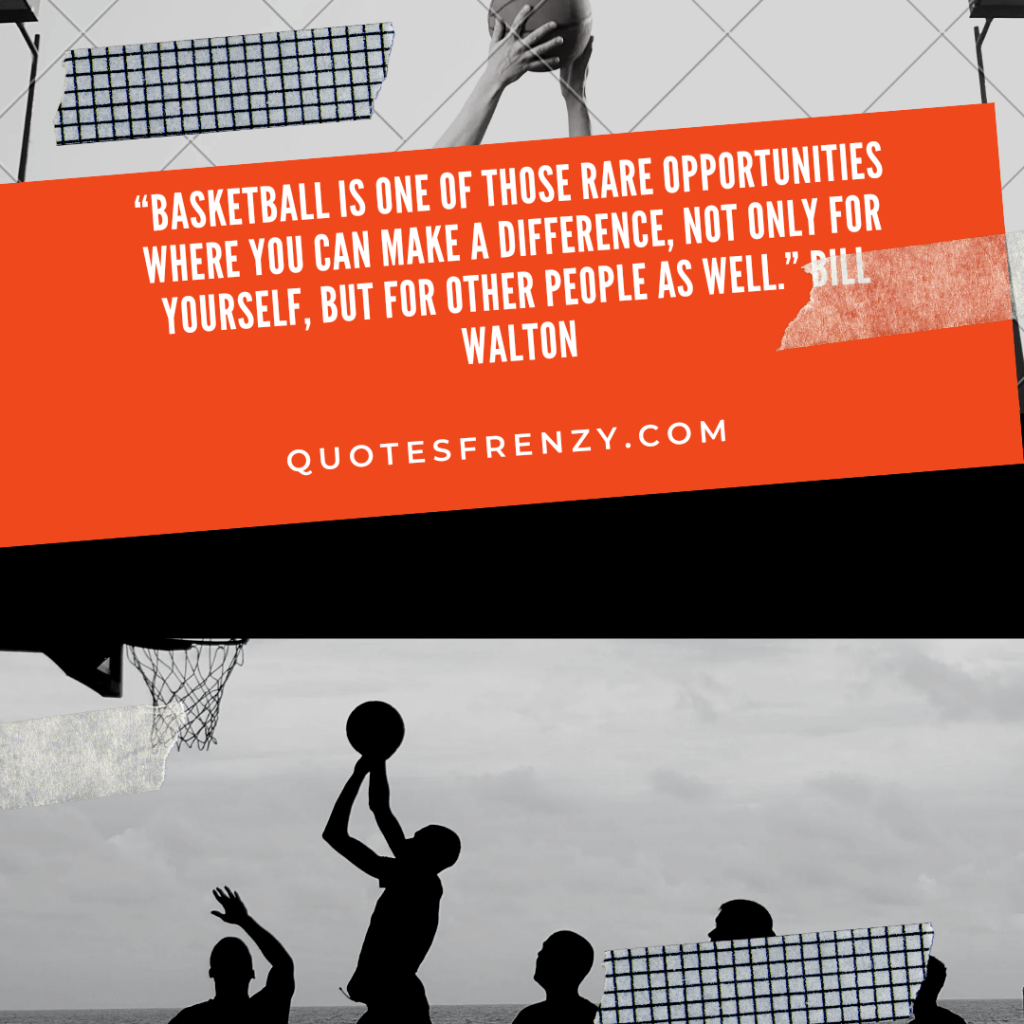 ---
"Basketball isn't a game; It's an art form. You master the fundamentals so you can forget 'em, so you can improvise and just concentrate on what really matters: getting buckets." Kyrie Irving
---
"You don't play against opponents, you play against the game of basketball." Bobby Knight
---
"As long as you put on a jersey, no matter what kind of jersey it is, as long as you're supporting the game of basketball, I enjoy it." Dwyane Wade
---
"Basketball is a beautiful game when the five players on the court play with one heartbeat." Dean Smith
---
"I just like to win basketball games. That's what motivates me." Chamique Holdsclaw
---
"I just try to focus on the basketball game and not get caught up in all the media." Lamar Odom
---
"If the only reason I coached was to win basketball games, my life would be pretty shallow" Mike Krzyzewski
---
"Generally speaking, individual performances don't win basketball games."  John Wooden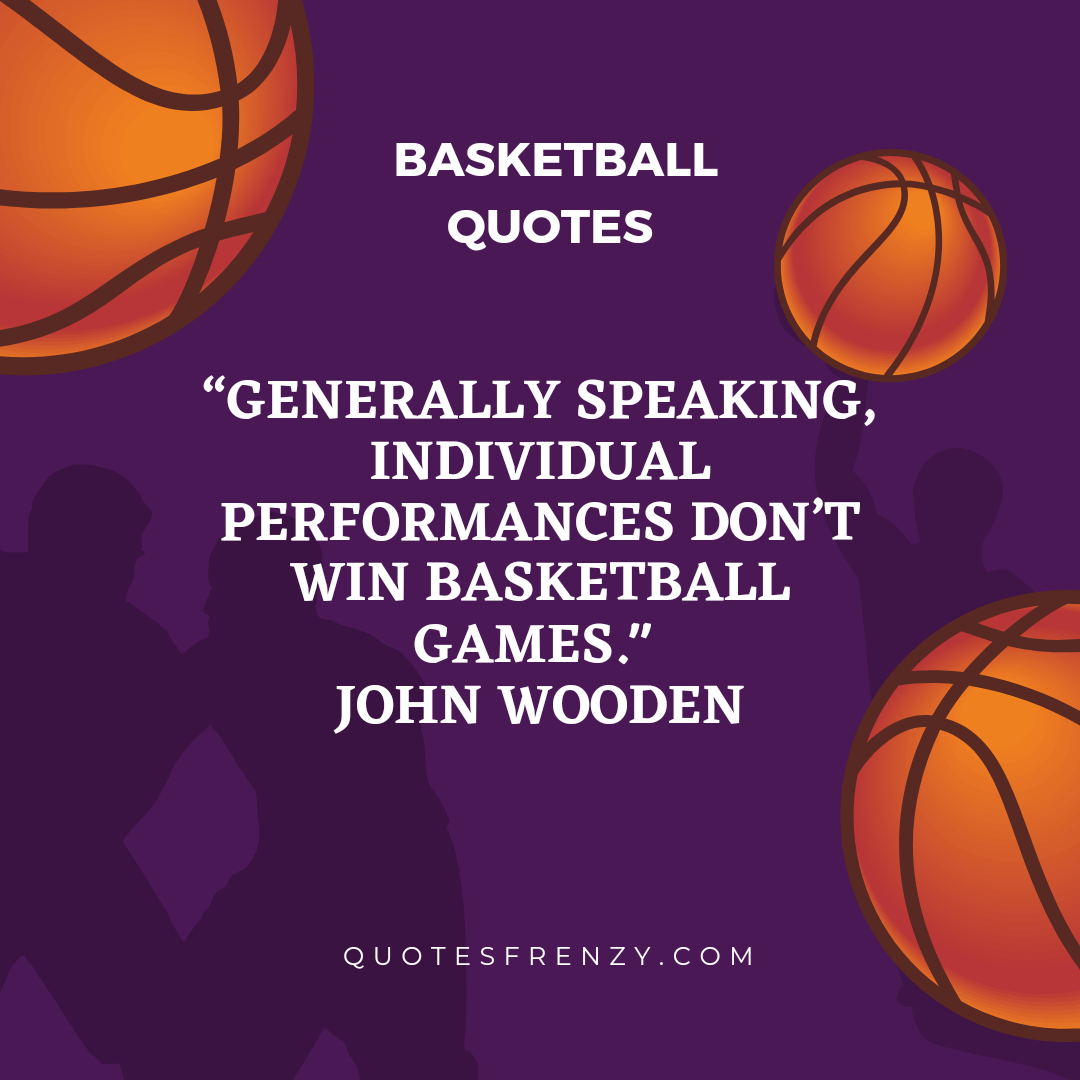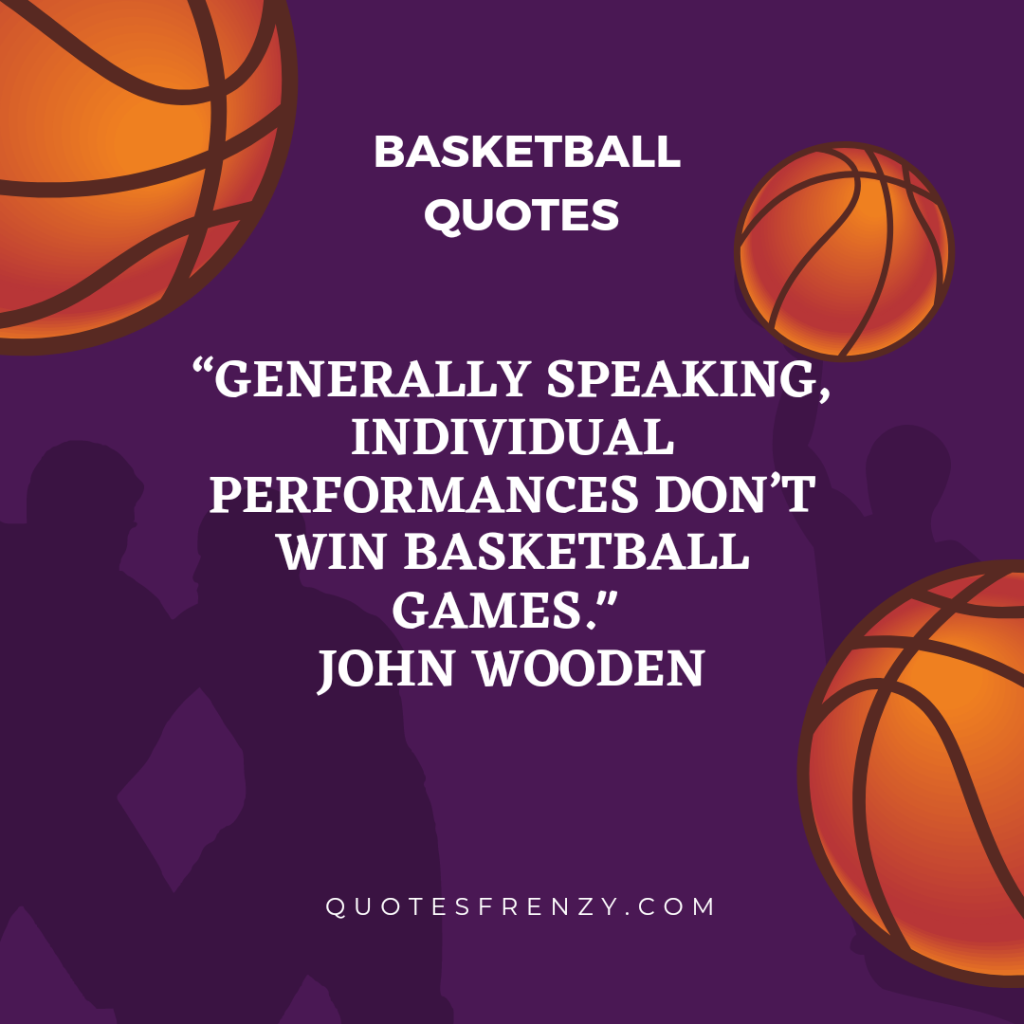 ---
"If you're a basketball player, you've got to shoot." Oscar Robertson
---
"I think that basketball players should get the job done no matter how it looks on the screen." Oscar Robertson
---
"Basketball is sharing." Phil Jackson
---
"Basketball is just a platform for me to inspire people." Kevin Durant
---
"In practice, don't just run basketball drills, teach the players how to play basketball." Don Meyer
---
"Basketball is like war in that offensive weapons are developed first, and it always takes a while for the defense to catch up." Red Auerbach
---
"Michael Jordan may have been the best basketball player in history, but he couldn't have won six NBA titles without a team."Mark E. Hyman – Basketball Quotes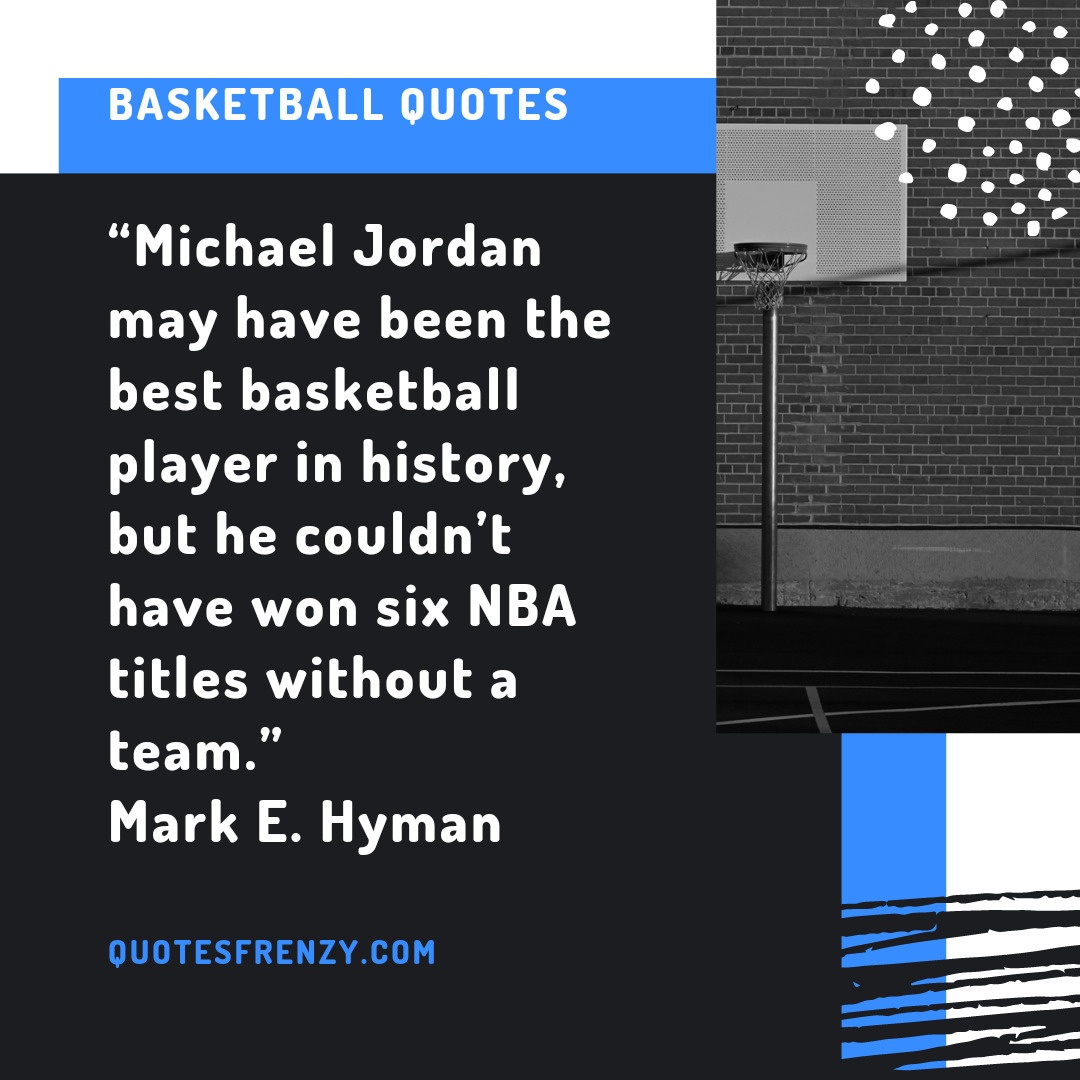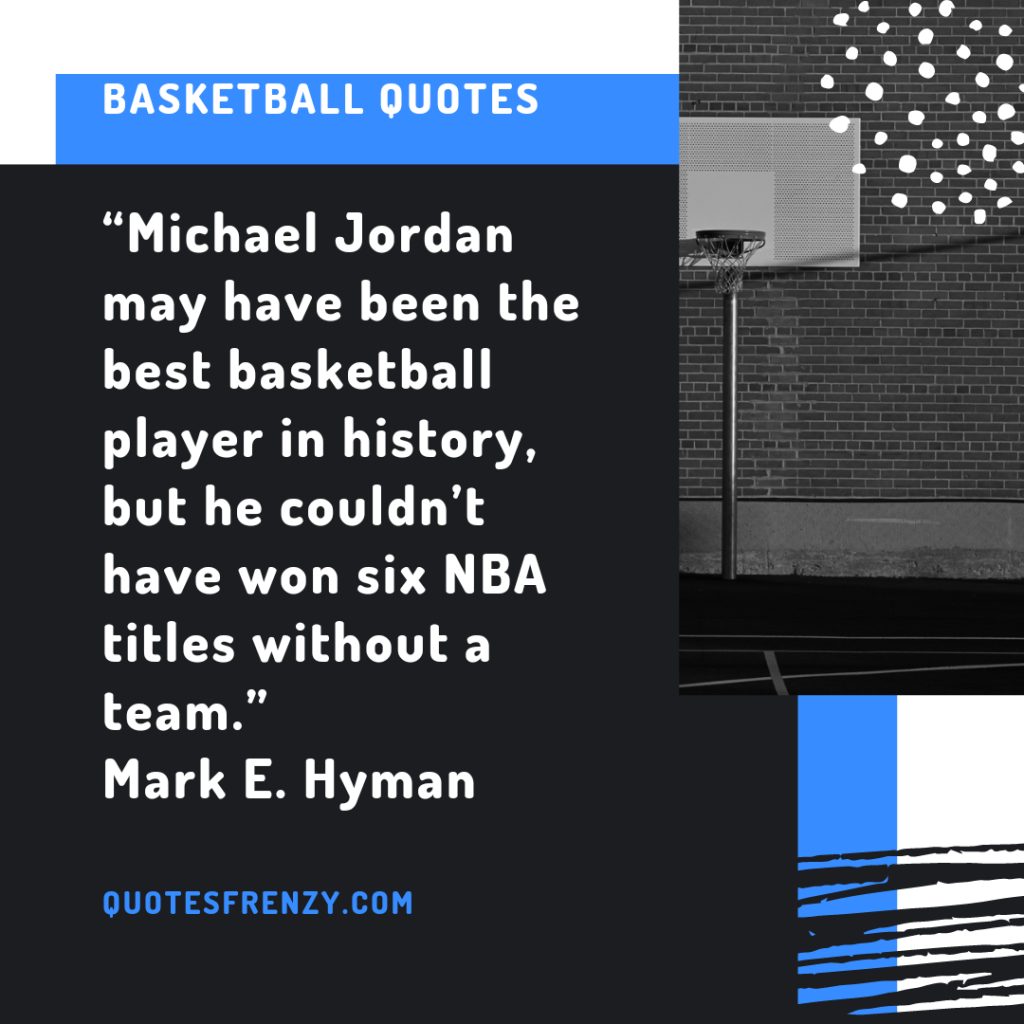 This just takes us to my previous point that this is, after all, a team sport. Nothing can be achieved unless everyone works in a team, understands each other and communicates effectively throughout the game. Yes, talent is once again very important in this case too, since what Michael Jordan achieved is probably not possible without any talent, however his team played a very important role for him. In team sports such as basketball, unless the team helps their star player, he cannot do anything on his own, that simply isn't possible.
---
"A lot of late nights in the gym, a lot of early mornings, especially when your friends are going out, you're going to the gym, those are the sacrifices that you have to make if you want to be an NBA basketball player."  Jason Kidd – Basketball Quotes

 It's common sense that in order to achieve great things in this sport, like many others (and not only sports, of course), there is a certain need for sacrifice. There are always many distractions that come into your way, but your mind should be focused at all times on your goal: improving every day, becoming great and eventually making it into the NBA. That's if you're into basketball that is, but again it could be applied to many other fields, even outside of sports. Without a proper routine, dedication, perseverance and a positive mindset, such things are really hard to achieve. But as long as you're willing to sacrifice today and do what the others wouldn't, give up your comfort for the moment, there is no way you can fail.
I really hope you enjoyed these Basketball Quotes, and I also hope that you could actually learn something from them. They probably motivated you right now, so do take advantage of this momentum and try to build on it.