45 Best Quotes About Life-There are always people whom you will meet throughout your lifetime. You have to decide whether you want to live a happy life or a life which is sad. There are always things around you which will make you happy. So you should know how to enjoy life and live it happily. There can be sad moments but you should always try to be happy as nothing is going to stay forever. So get out of that dorm room and just do not sit quietly. Come out see the beauty of nature and enjoy the life full of happiness with these Best Quotes About Life.
---
45 Best Quotes About Life
---
"Life is an adventure, dare it." Mother Teresa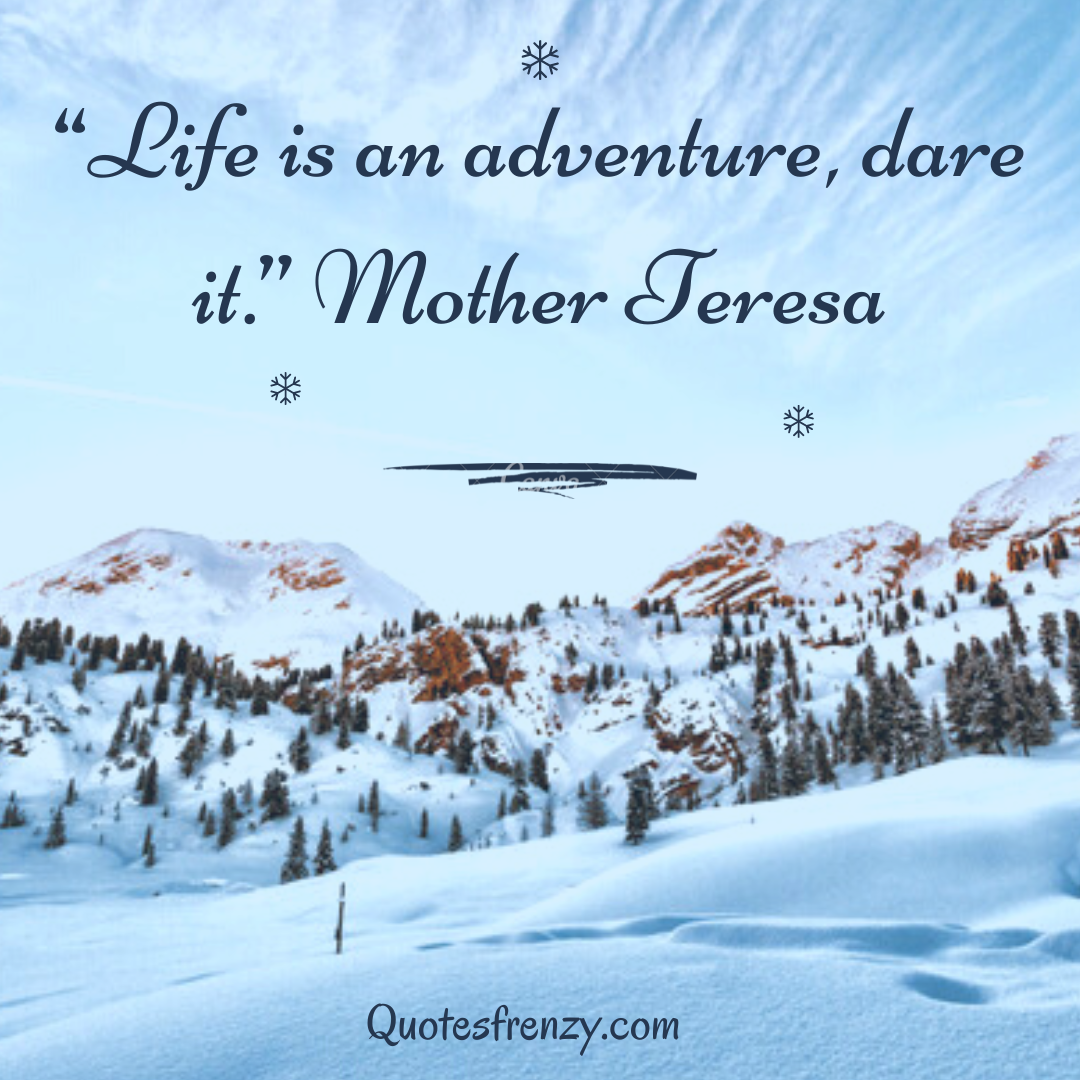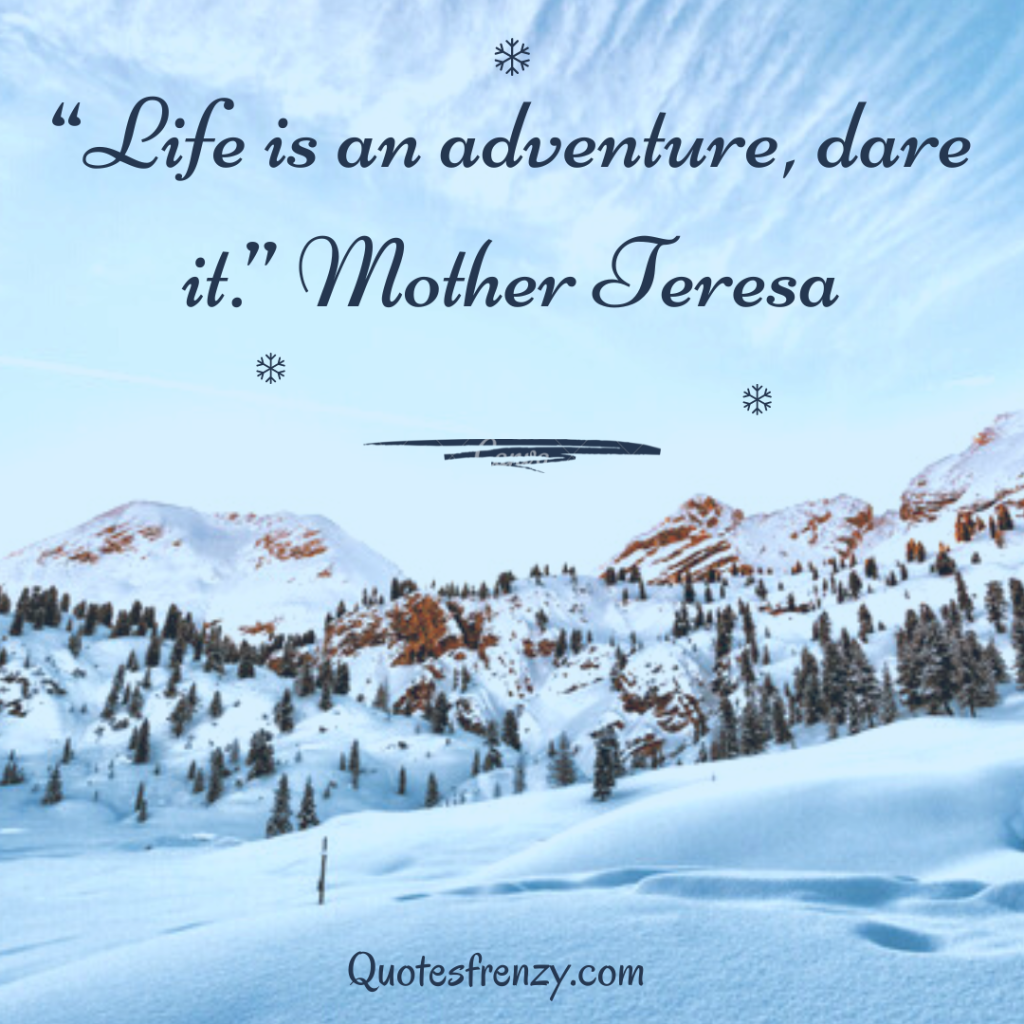 ---
"Life isn't a matter of milestones, but of moments." Rose Kennedy
---
"Life is like riding a bicycle. To keep your balance, you must keep moving." Albert Einstein
---
---
"Life isn't about finding yourself. Life is about creating yourself." George Bernard Shaw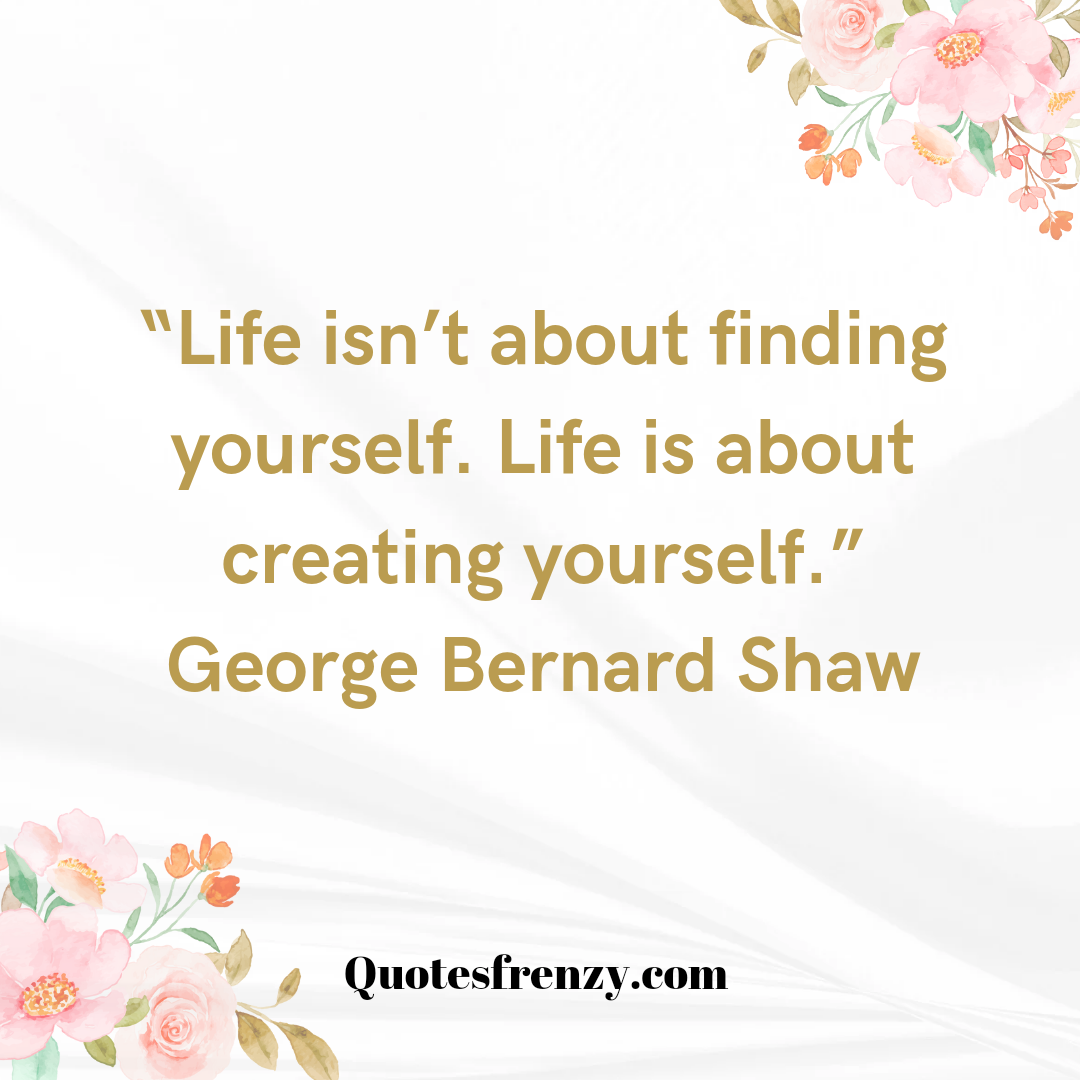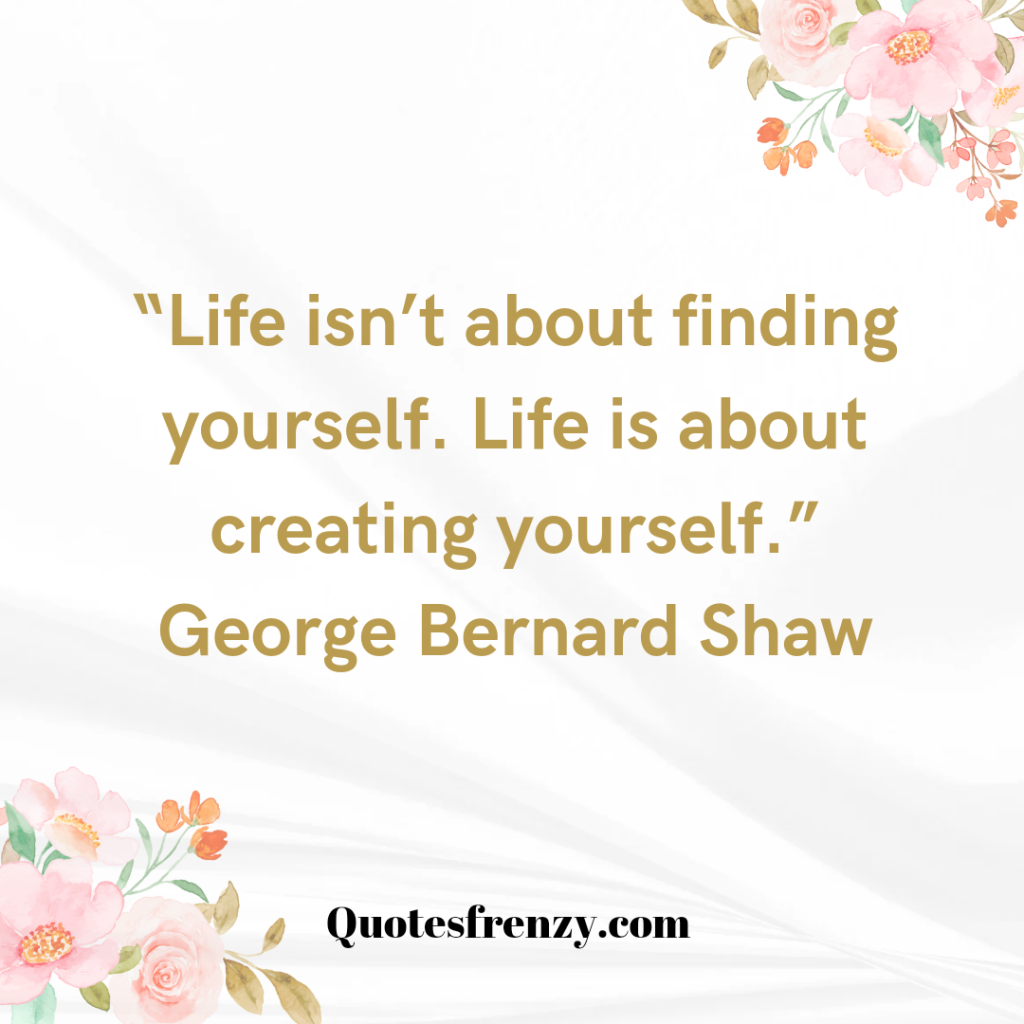 ---
"Nobody ever sees his own face in the glass. What he observes there is a compound, divided into three parts: one part himself as he really is, one part representing what he expects to see, and a third part, what he wishes to behold."  Richard Burton
---
"You are only young once. After that you have to think up some other excuse." Billy Arthur
---
"No man who is in a hurry is quite civilized." Will Durant
---
"They always say time changes things, but you actually have to change them yourself." Andy Warhol
---
"Thinking is the hardest work there is, which is the probable reason why so few engage in it." Henry Ford
---
"Ideals are like stars; you will not succeed in touching them with your hands. But, like the seafaring men on the desert of waters, you choose them as your guides, and following them reach your destiny." Carl Schurz
---
"The holy passion of friendship is of so sweet and steady and loyal and enduring a nature that it will last through a whole lifetime, if not asked to lend money." Mark Twain
---
"It's not necessary to take a person's advice to make him feel good—all you have to do is ask it." Richard Armour
---
"The best bridge between despair and hope is a good night's sleep." Harry Ruby
---
"The older you get the more you realize that kindness is synonymous with happiness." Lionel Barrymore
---
"Happiness makes up in height for what it lacks in length." Robert Frost
---
"Constant use will wear out anything especially friends." Warren Hull
---
"Don't say you can't until you prove you can't." Les Paul
---
"Life is what happens to us while we are making other plans." Allen Saunders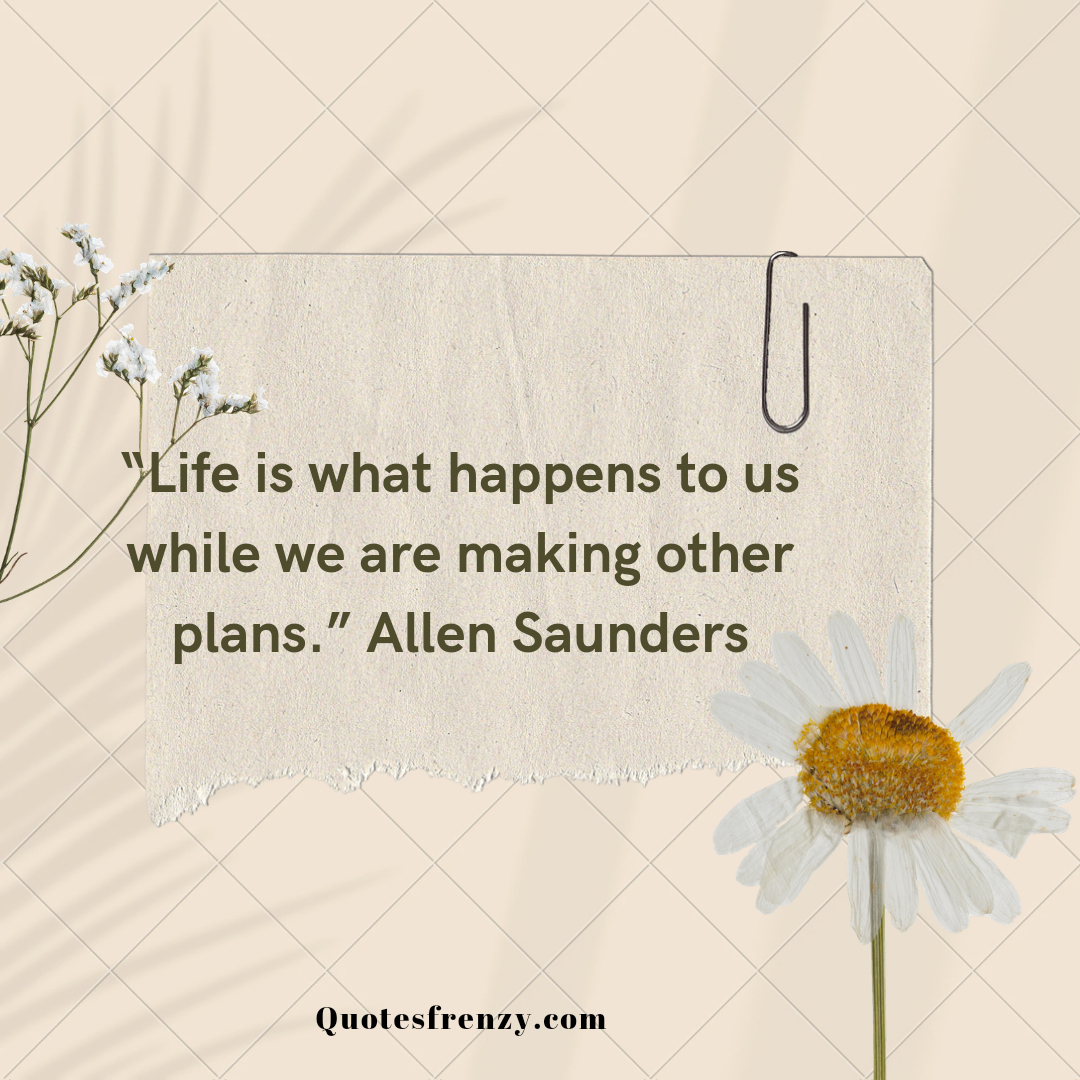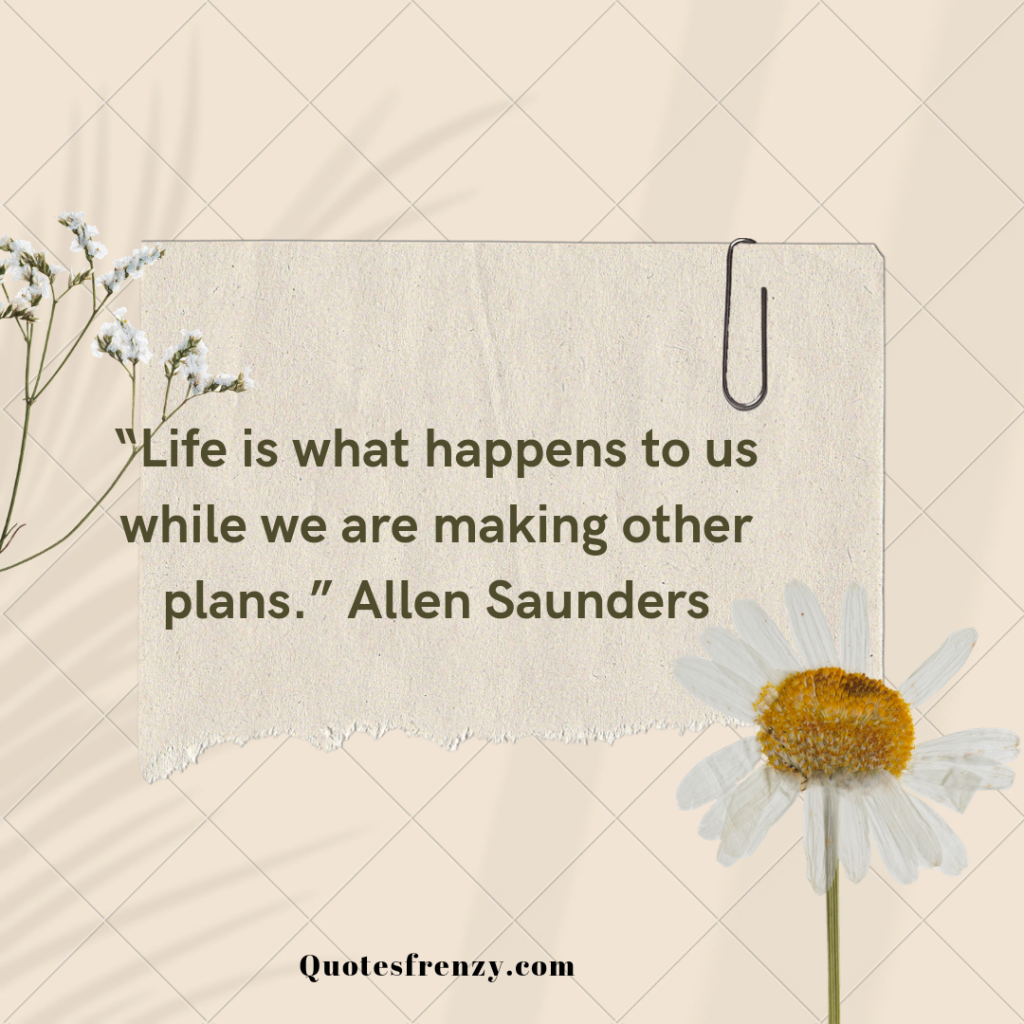 ---
"Experience is not what happens to you; it is what you do with what happens to you." Aldous Huxley
---
"You are genuinely happy if you don't know why."Joseph Mayer
---
"Worry is like sand in an oyster: a little produces a pearl, too much kills the animal." Marcelene Cox
---
"Monsters are real, and ghosts are real too. They live inside us and sometimes, they win." Stephen King
---
"Life is to be enjoyed, not endured." Gordon B. Hinckley
---
"Life is what you make it. Always has been, always will be." Eleanor Roosevelt
---
"The great use of life is to spend it for something that will outlast it." William James
---
"Life is too short to be little." Benjamin Disraeli
---
"Life has its own hidden forces which you can only discover by living." Soren Kierkegaard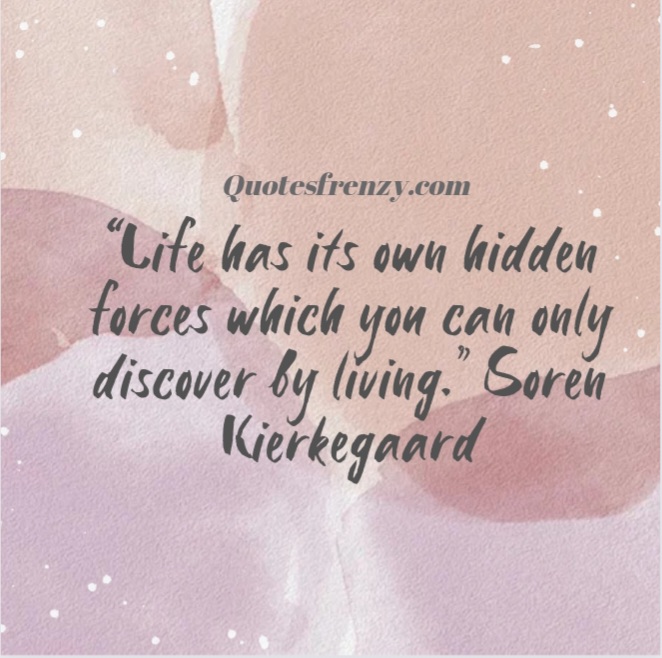 ---
---
"Live as if you were to die tomorrow. Learn as if you were to live forever." Mahatma Gandhi
---
"If you love life, don't waste time, for time is what life is made up of." Bruce Lee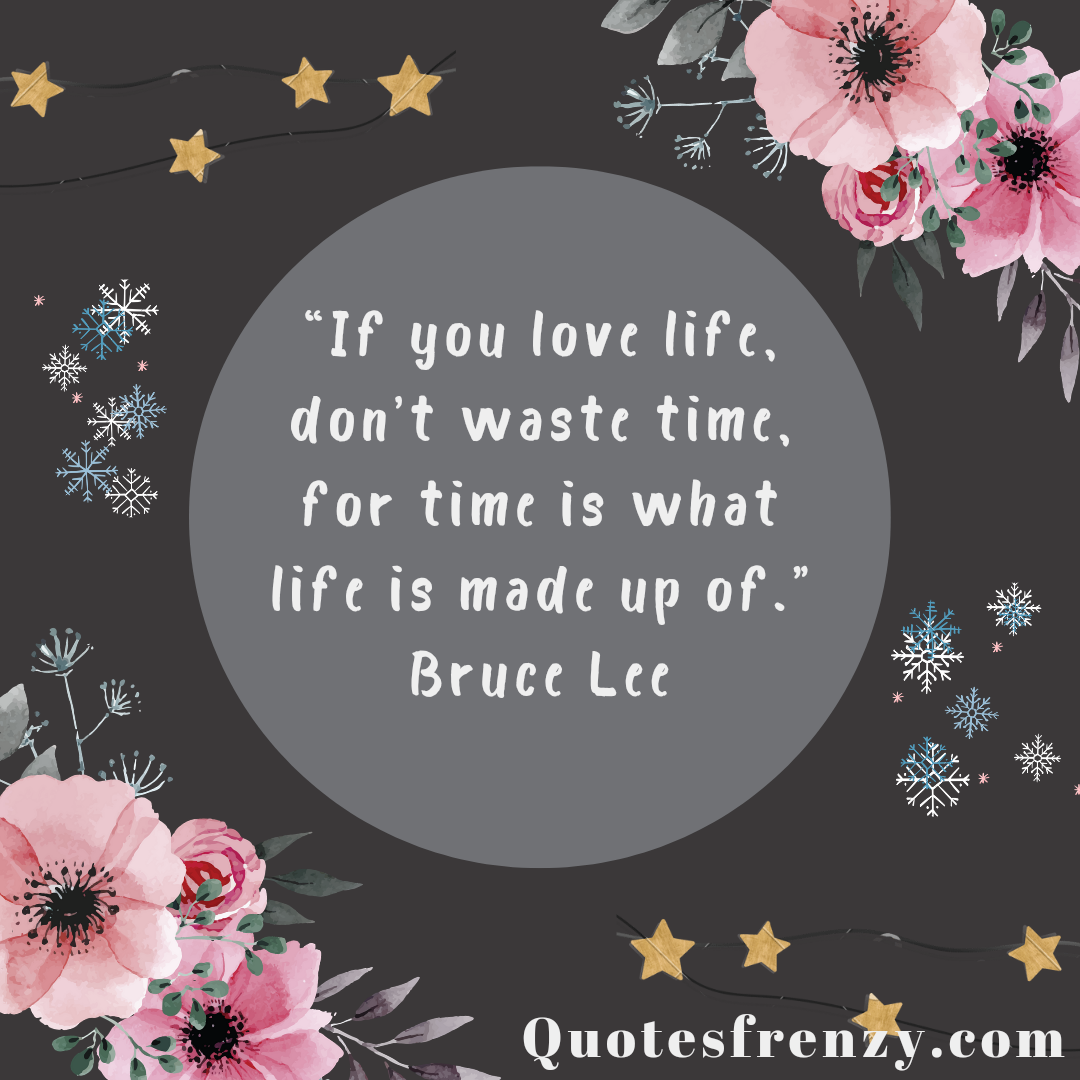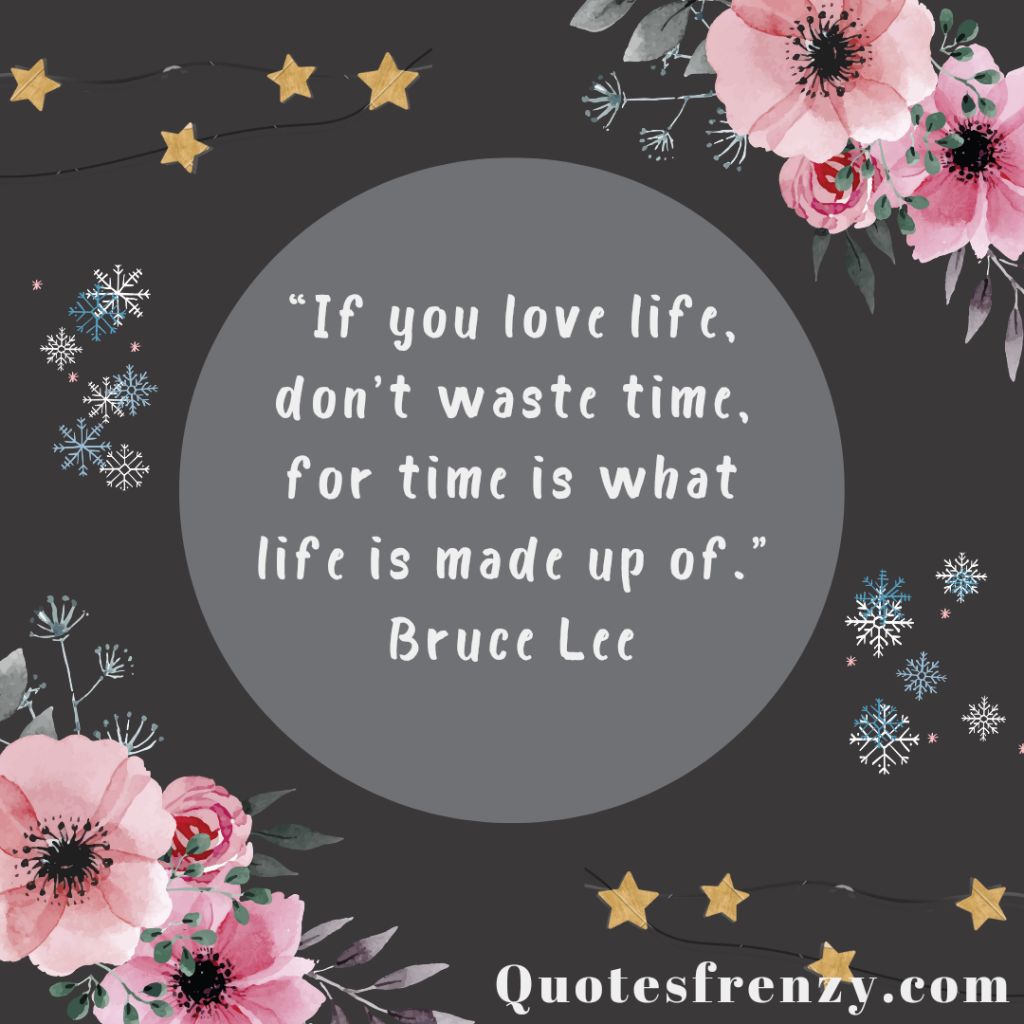 ---
"Life is the hyphen between matter and spirit." Augustus William Hare
---
"Life without love is like a tree without blossoms or fruit." Khalil Gibran
---
"Your life is an occasion. Rise to it." Suzanne Weyn
---
"Life is God's novel. Let him write it." Isaac Bashevis Singer
---
---
"Life is ours to be spent, not to be saved." D. H. Lawrence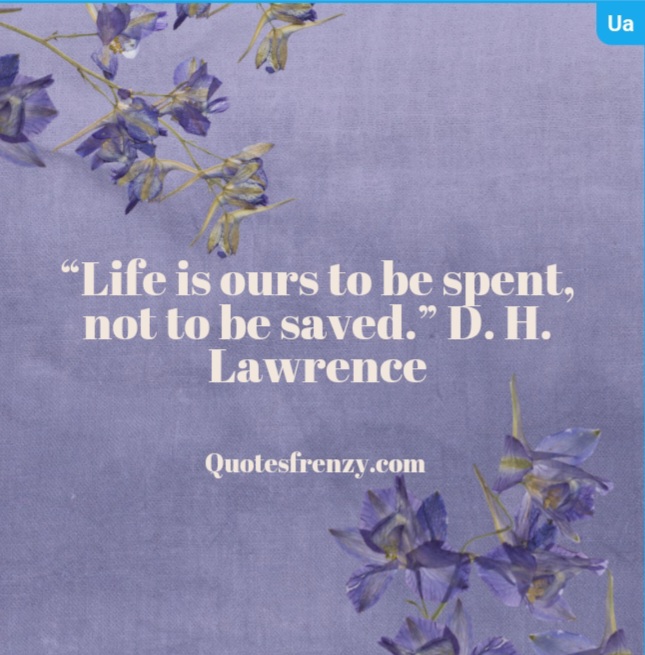 ---
"Life is a game, play it… Life is too precious, do not destroy it." Mother Teresa
---
"This life is worth living, we can say, since it is what we make it." William James
---
"Only a life lived for others is a life worthwhile." Albert Einstein
---
"An aim in life is the only fortune worth finding." Robert Louis Stevenson
---
"Life itself is the most wonderful fairy tale." Hans Christian Andersen
---
"Where there is love there is life." Mahatma Gandhi
---
"Life is an exciting business, and most exciting when it is lived for others." Helen Keller
---
"Life is half spent before we know what it is." George Herbert
---
"If you stop struggling, then you stop life." Huey Newton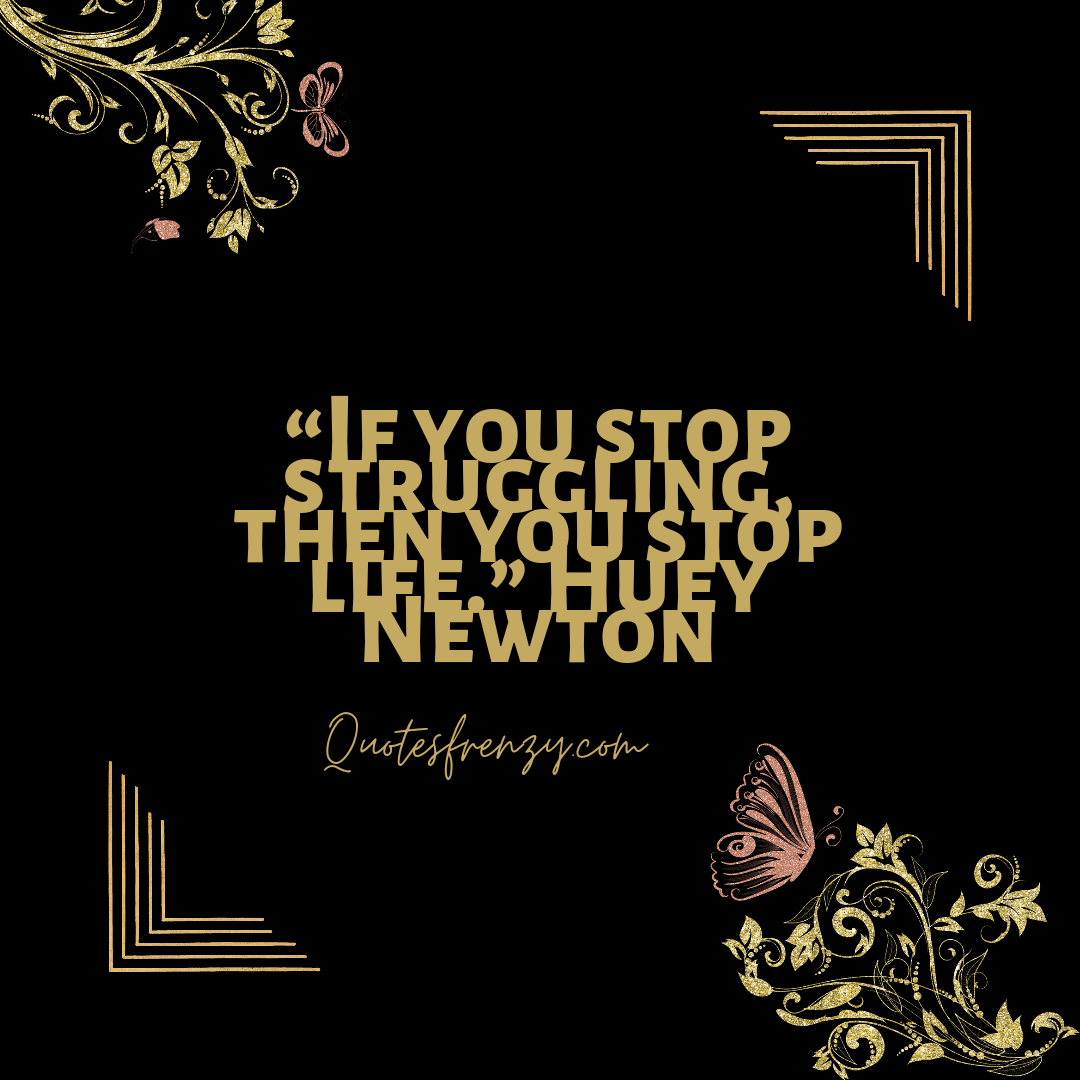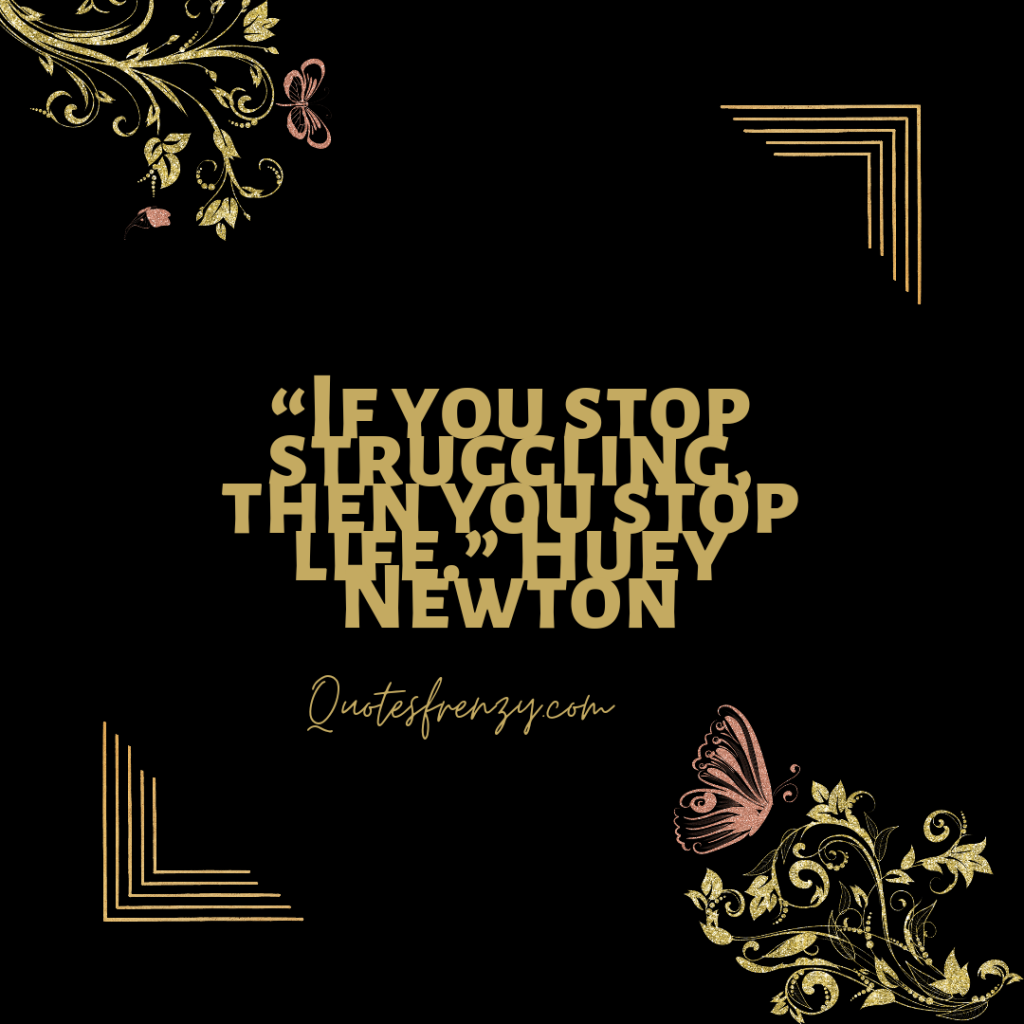 ---
Harvey has written one of the Best Quotes About Life. He tells you to never get bullied by the circumstances and never let yourself feel inferior. Life is yours so dominate it and not just be a victim of life. Life is your family so live it like everyone is your brother and sister. Do not let anyone take control of your life, you are the master of yourself. So go and take control of yourself.
---
"You can't go around building a better world for people. Only people can build a better world for people. Otherwise, it's just a cage."—Terry Pratchett, Witches Abroad
Terry tells that not anyone in your life is more important than you yourself. Do not change your world for the people who do not care about you. Instead, go and talk to them as this not a cage so go and have a nice chat. Talk to everyone and laugh in open as this your life.
"Nothing in life is to be feared; it is only to be understood. Now is the time to understand more so that we may fear less."—Marie Curie
Marie Curie's perspective about life is quite simple and unique. She wants a person to not fear the things in life but to understand them. Face them by understanding what is the cause of your fear. If you make it right now then you'll have to face less fear. So try and conquer it as soon as possible before it conquers you and makes your life disturbed.