Beyonce Quotes-Anyone who has a slight of attachment to music may also as well know Beyoncé.
Beyoncé Giselle Knowles-Carter is an American singer, songwriter, producer, and actress. Beyoncé performed in various singing and dancing competitions as a child. She rose to fame in the late 1990s as the lead singer of Destiny's Child, one of the best-selling girl groups of all time.
Most of the people know her for her beauty and astounding music. However, very few know the fact that she has been fighting for women rights from quite some time. It may be relevant for those who want to draw some courage for themselves to ponder upon these Beyonce Quotes.
---
Power is not given to you, you have to take it – Beyonce Quotes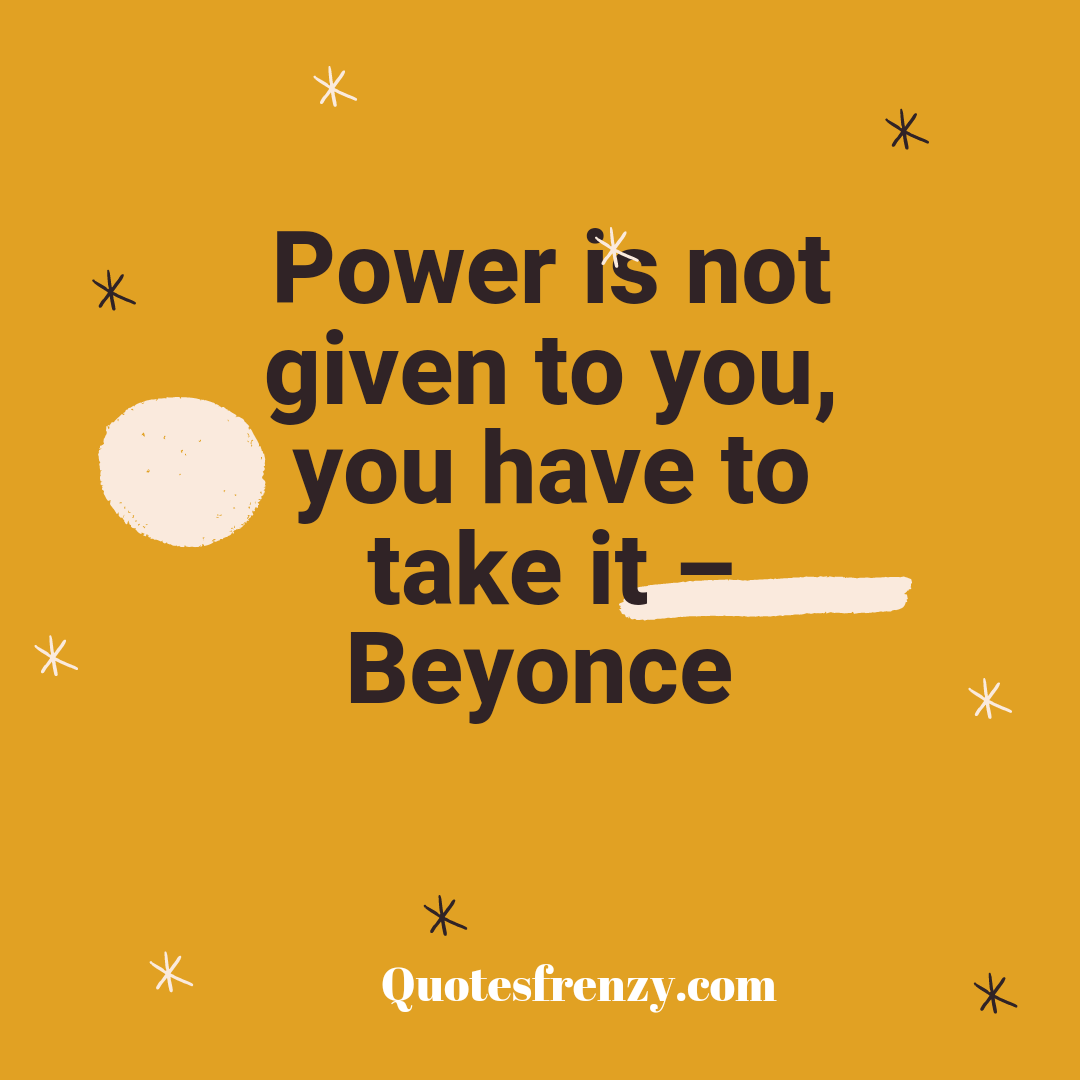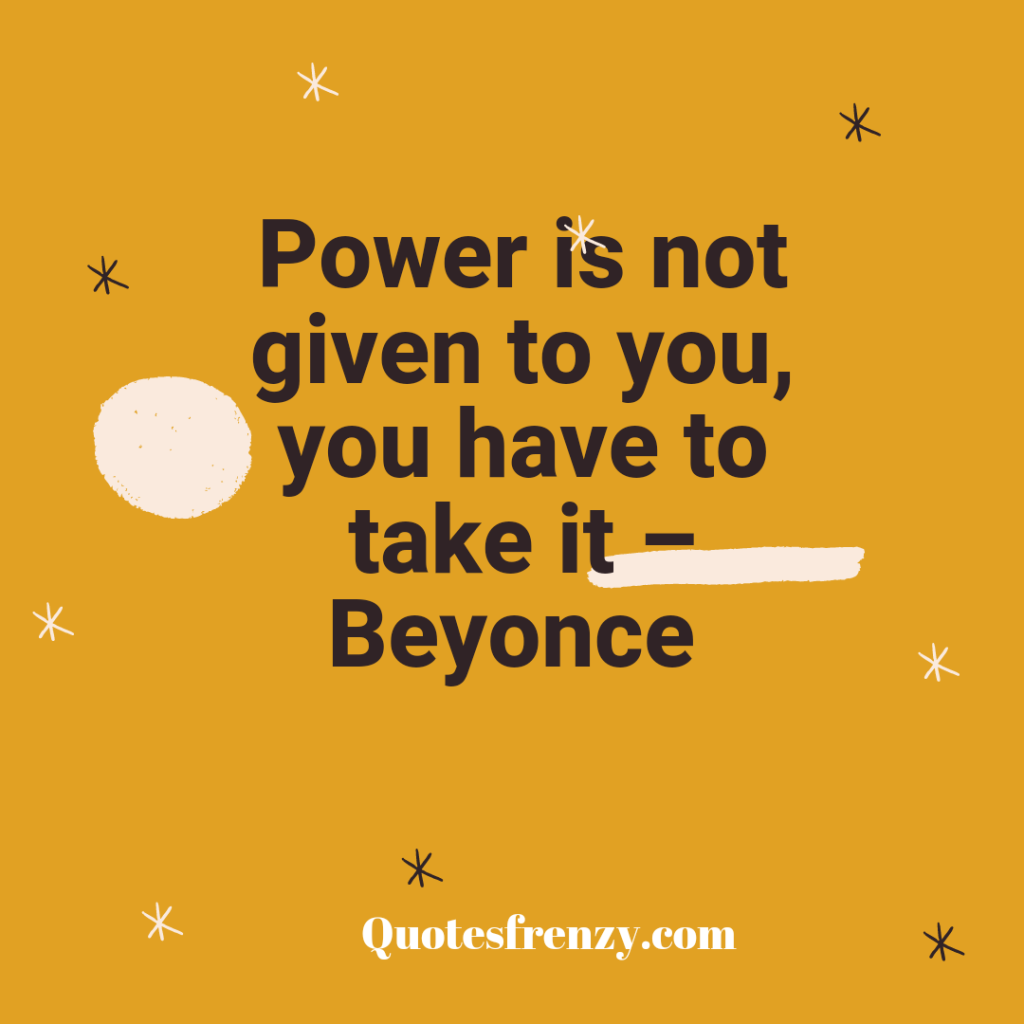 It has long been in various part of the world that unless somebody truly fight hard for their rights they can never enjoy them. Life is very harsh and so is this world. There is no way that an oppressor willingly awards rights of the oppressed without any resistance. Therefore any woman or man who is seeking to be empowered must be brave enough to fight for it and do it persistently.
---
Beyonce Quotes
---
"I don't like to gamble, but if there's one thing I'm willing to bet on, it's myself." Beyoncé
"I don't have to prove anything to anyone. I only have to follow my heart and concentrate on what I want to say to the world. I run my world." Beyoncé
---
"Don't try to lessen yourself for the world; let the world catch up to you." Beyoncé
---
"I embrace mistakes. They make you who you are." Beyoncé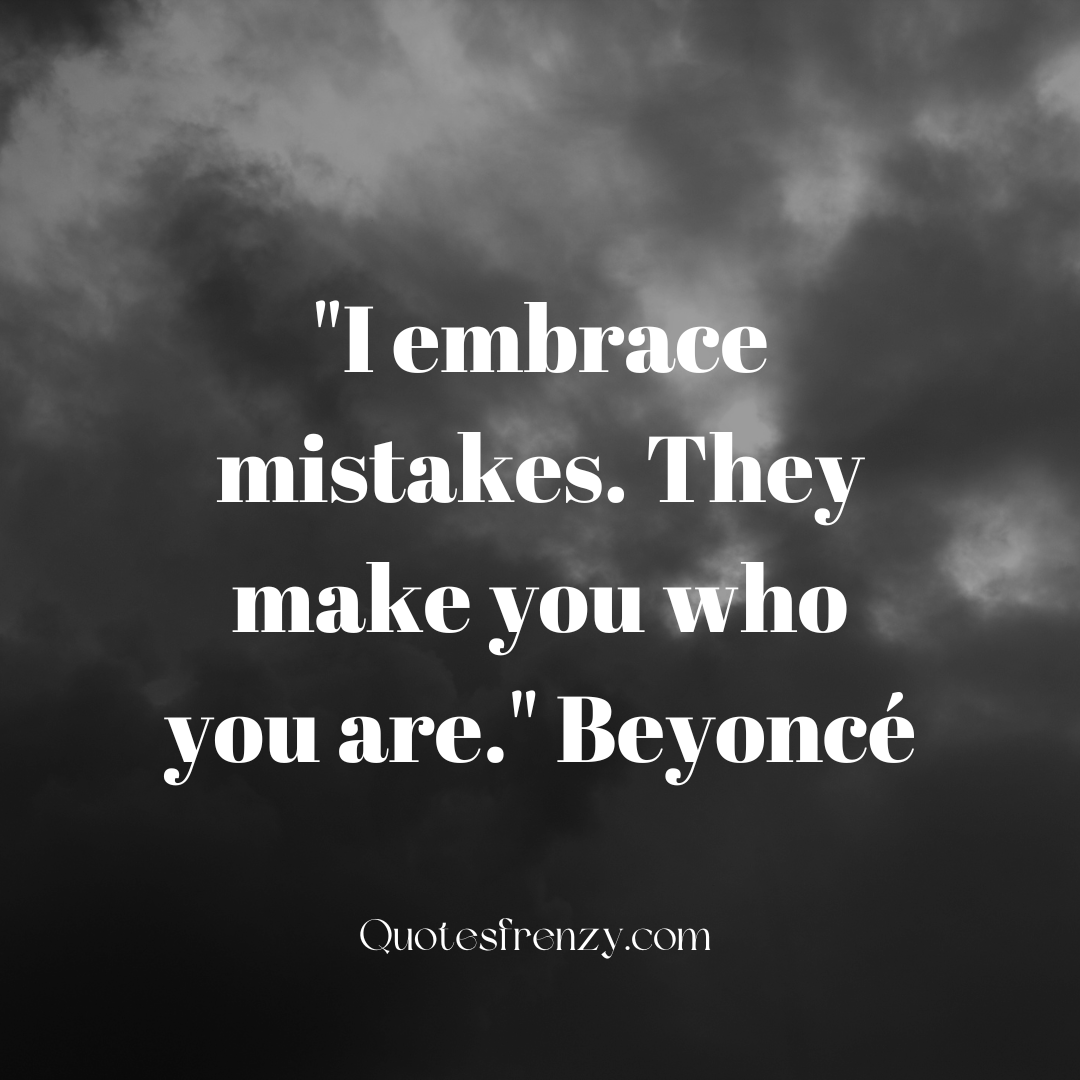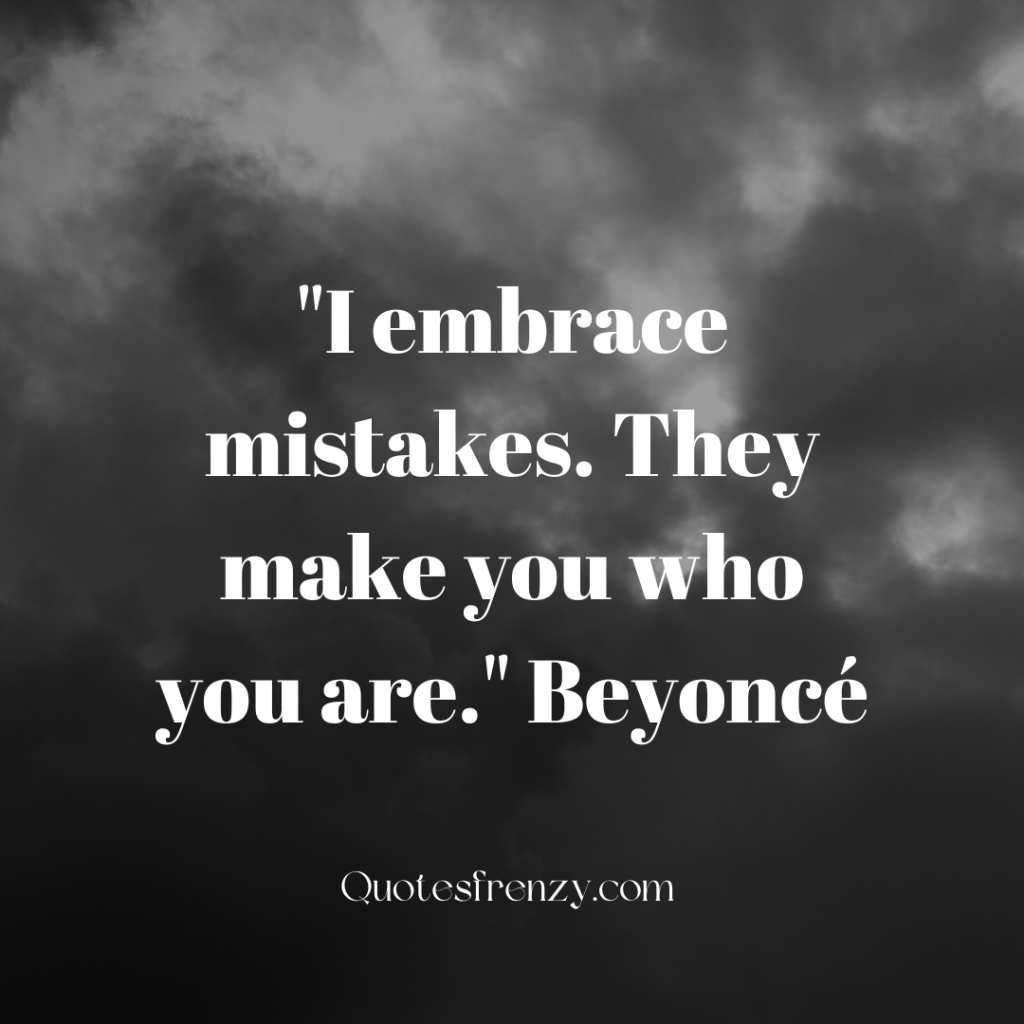 ---
"A true diva is graceful and talented, and strong, and fearless and brave and someone with humility."  Beyoncé
---
"If you are with the right person, it brings out the best version of you."  Beyoncé
---
"We are all the same and we all want the same things: the right to be happy, to be just who we want to be, and to love who we want to love." Beyoncé
---
"Independence comes from you knowing who you are and you being happy with yourself." Beyoncé
---
"I get nervous when I don't get nervous. If I'm nervous I know I'm going to have a good show". Beyoncé
---
"God has a plan and God is in control of everything." Beyoncé
---
"I wanted to sell a million records, and I sold a million records. I wanted to go platinum, and I went platinum. I've been working nonstop since I was 15. I don't even know how to chill out."  Beyoncé
---
"I always try to be myself. Ever since I was an introverted kid, I'd get on stage and be able to break out of my shell."  Beyoncé
---
"My daughter introduced me to myself." Beyoncé
---
"The reality is, sometimes you lose. And you're never too good to lose, you're never too big to lose, you're never too smart to lose, it happens." Beyoncé
---
"If I hadn't gone through some of the painful things in my life, I would not be me." Beyoncé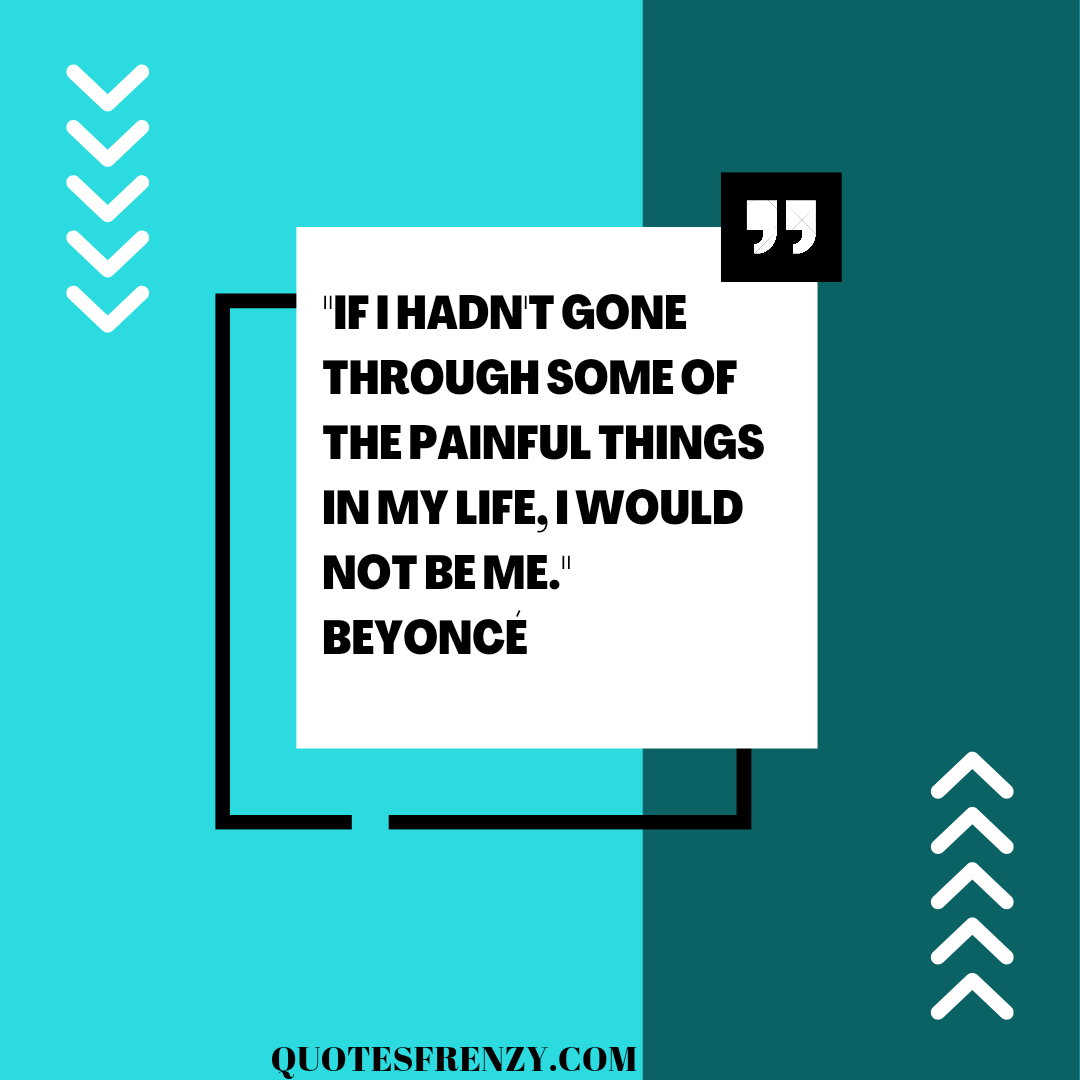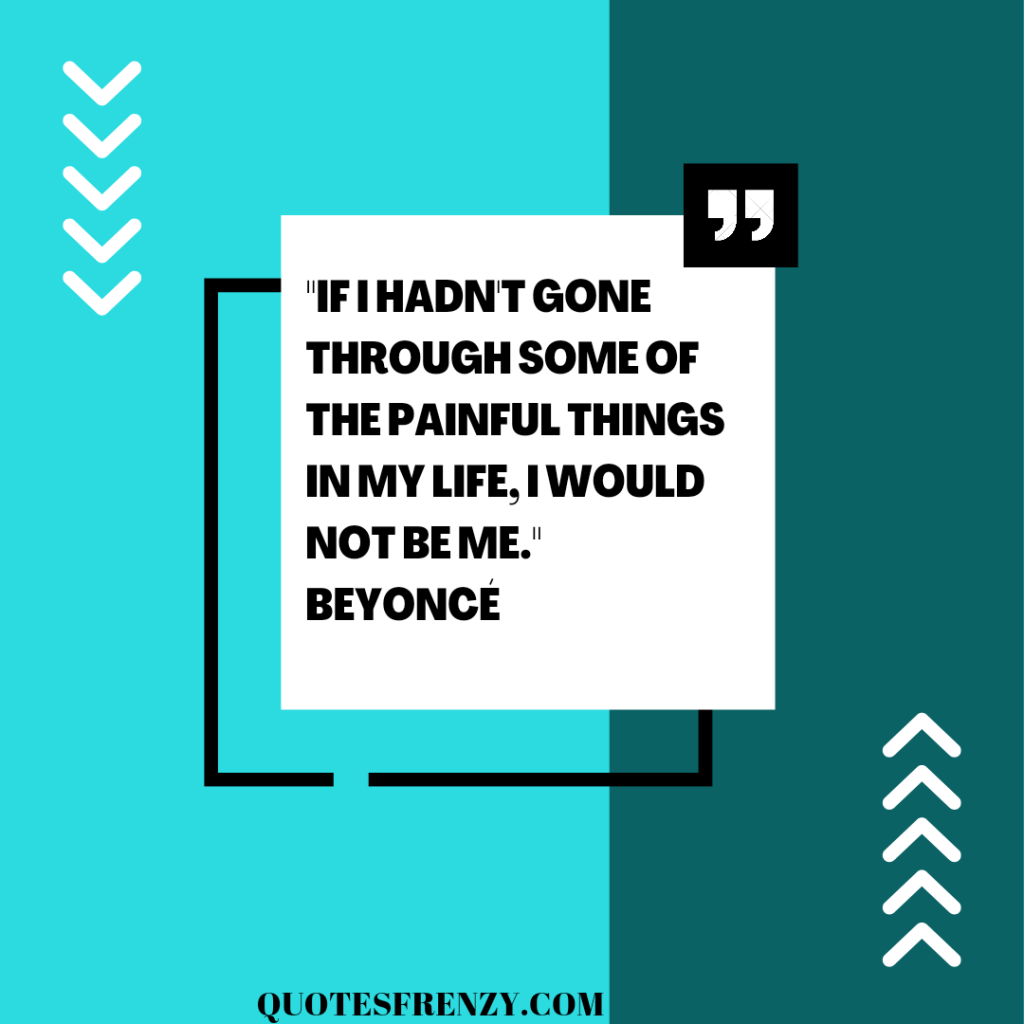 ---
"If I weren't performing, I'd be a beauty editor or a therapist. I love creativity, but I also love to help others. My mother was a hairstylist, and they listen to everyone's problems – like a beauty therapist!" Beyoncé
---
"I love my job, but it's more than that: I need it." Beyoncé
---
"We need to reshape our own perception of how we view ourselves. We have to step up as women and take the lead."  Beyoncé
---
"Why do you have to choose what type of woman you are? Why do you have to label yourself anything?" Beyonce
---
"I only allow myself one day to feel sorry for myself. When I'm not feeling my best I ask myself, 'What are you gonna do about it?' I use the negativity to fuel the transformation into a better me." Beyoncé
---
"I can never be safe; I always try and go against the grain. As soon as I accomplish one thing, I just set a higher goal. That's how I've gotten to where I am."  'Beyoncé
---
"If you work hard, whatever you want, it will come to you. I know that's easier said than done, but keep trying." Beyoncé
---
"If everything was perfect, you would never learn and you would never grow." Beyoncé
---
"Power means happiness; power means hard work and sacrifice." Beyoncé
---
"Don't try to lessen yourself for the world; let the world catch up to you."  Beyoncé
---
"If you work hard, whatever you want, it will come to you. I know that's easier said than done, but keep trying."  Beyoncé
---
"Whenever I'm confused about something, I ask God to reveal the answers to my questions, and he does." Beyoncé
---
"Embrace your past, but live for now." Beyoncé
---
"Spread positivity; don't matter how big, or how small." Beyoncé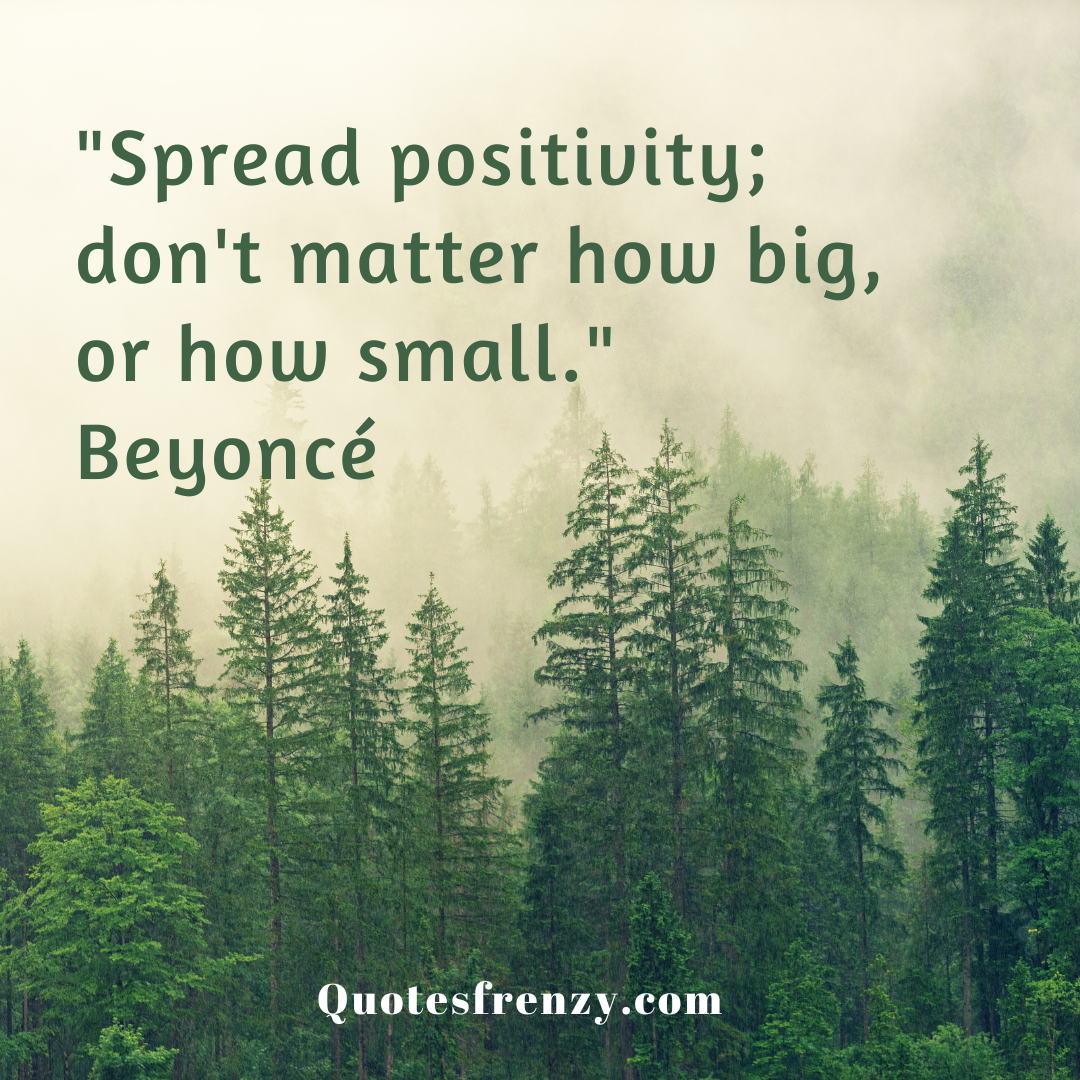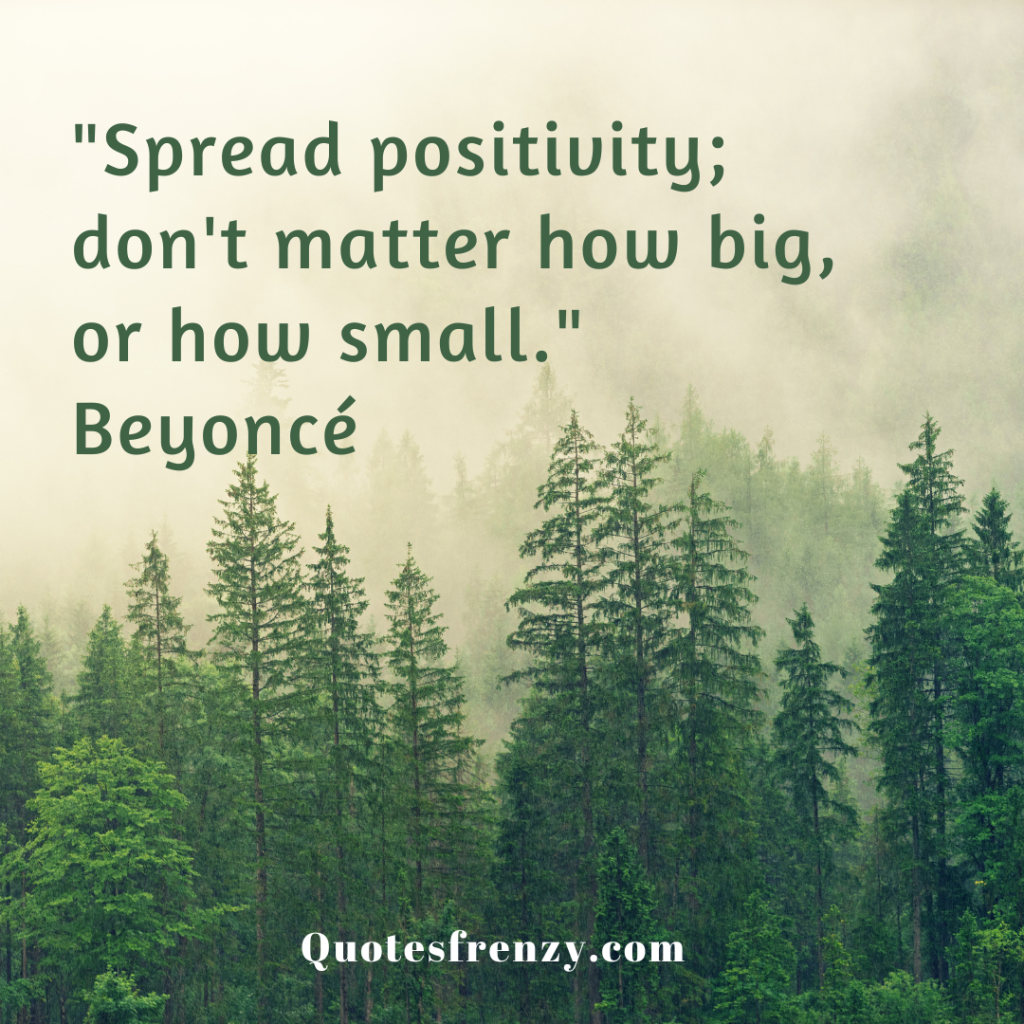 ---
Quotes About Beyoncé
---
"I felt probably more uncomfortable than Beyonce. But I can't answer for her." Verne Troyer
---
"When I'm in a tricky situation I often think: 'What would Beyonce do?' It helps." Laura Carmichael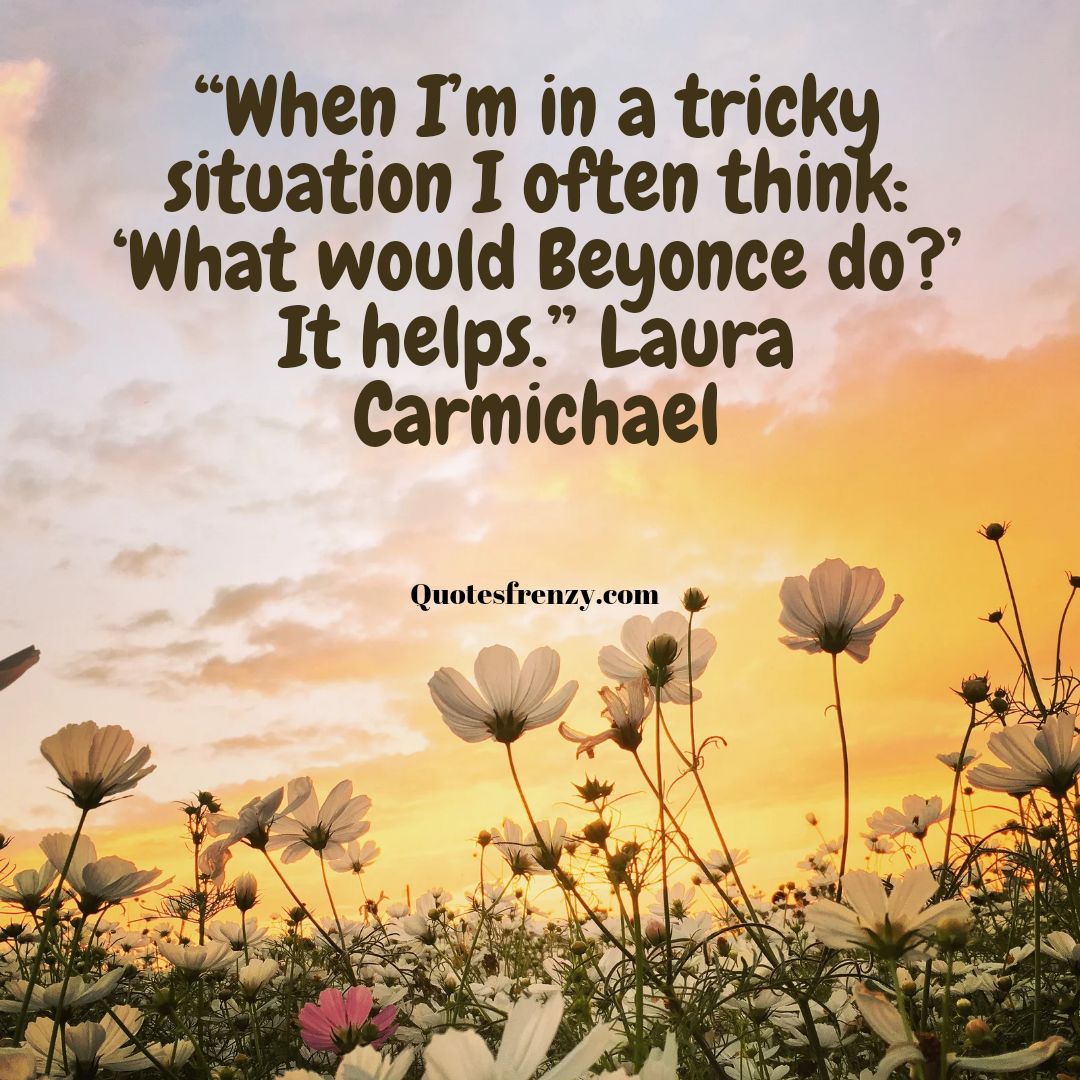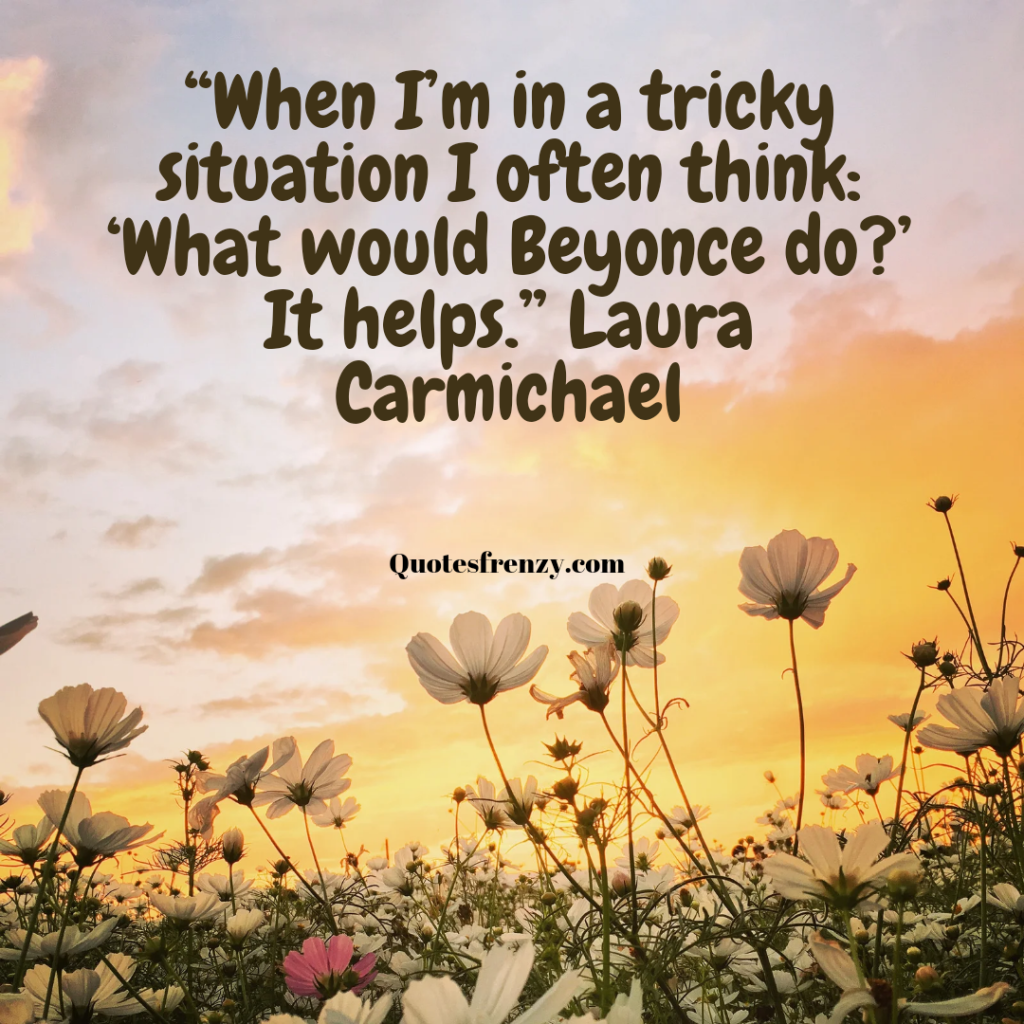 ---
"Beyonce is good-looking. Jennifer Lopez is good-looking. Madonna used to be good-looking." Simon Cowell
---
Kevin Gates Quotes And Sayings
---
"Beyonce was just always full-out. She's like a beast. So you learn that no matter how you feel, just do it. Just like Nike: 'Just Do It" Heather Morris
---
"I am the biggest Destiny's Child – Beyonce, Kelly, Michelle, all of them – fan in the world." Jennifer Hudson
---
"Beyonce is the most amazing woman in the world." Chris O'Dowd
---
"You look at someone like Beyonce singing 'Single Ladies,' when we all know she's married. Some of it is just for entertainment." Katy Perry
---
"Yo Taylor, I'm really happy for you. I'ma let you finish. But Beyonce had one of the best videos of all time!" Kanye West
---
"Beyonce is more mature, she's her own woman. She always had it in her." Rodney Jerkins
---
Women Rights Quotes And Sayings
---
"I like listening to Beyonce, and I like Jason Derulo. I love his new song 'Don't Wanna Go Home." Jackie Evancho
---
"Number one on my top five is Beyonce." Sean Kingston
---
"She [Beyonce] is just an energetic performer and she loves drums. She loves edge." Bryce Wilson
---
"One of the billions of things I love about Beyonce: The harder she tries to come on crazy, the less crazy she sounds." Rob Sheffield
---
"I love who I am and I love my life, but if I could be someone else, I'd be Beyonce in two seconds." Dakota Fanning
---
"I have such a huge girl crush on Beyonce." Laura Carmichael
---
"I'm a big fan of Beyonce and Rihanna. I've listened to Beyonce all my life, and she's a big influence on me." Katy B
---
"There are so many young women coming up through the ranks. Adele is an amazing singer. Beyonce has great stage presence. She's just a beautiful woman. I love how everyone has just taken charge of their lives and careers." Pat Benatar
---
---
"I love Beyonce. She's so fierce. I also love Lily Allen, and she was an influence on my music." Bridgit Mendler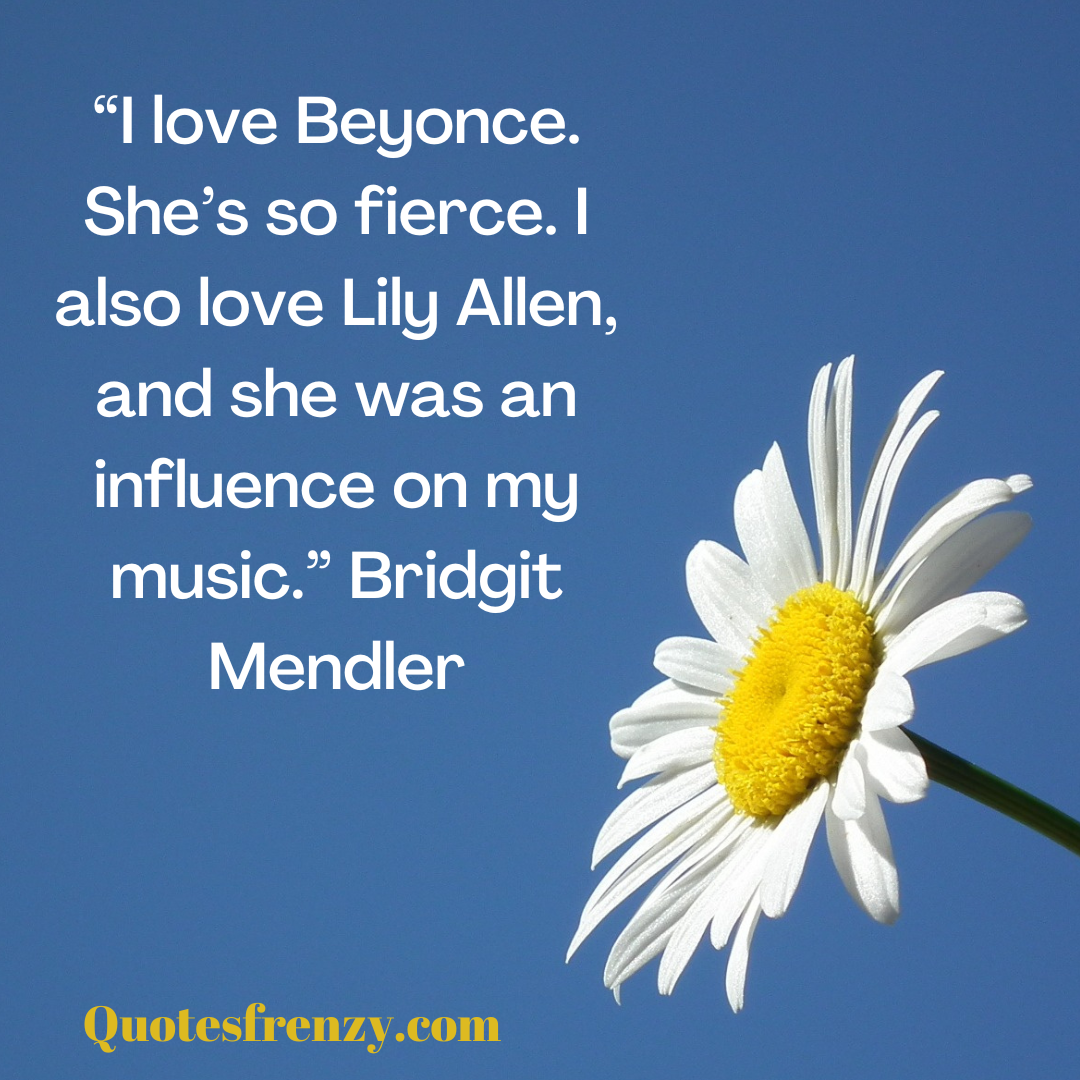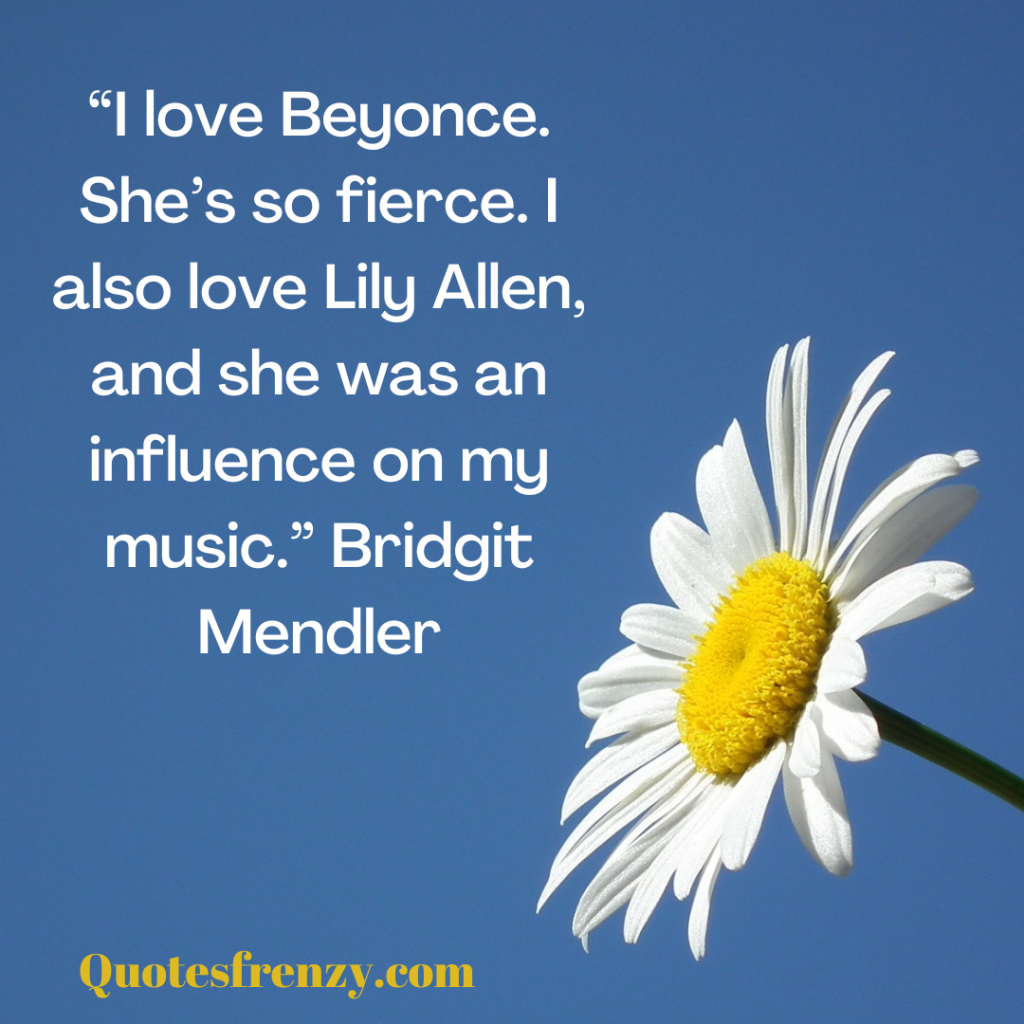 ---
"When you sing live, you cannot expect any artist, except for the amazing Beyonce or GaGa, to get it right every time." Cher Lloyd
---
"I like Beyonce's music – some of it, not all of it." Aretha Franklin
---
"Im a Rihanna, Beyonce kind of person." Sophie Turner
---
"Beyonce is such a visual artist. This was just trying to figure out another side to her that could be fun and young and exciteful and a great video." Bryce Wilson
---
"Whether it be Beyonce or Justin Bieber, we see singers who have absolutely nothing to offer anyone as they walk off stage clutching three Grammys in each hand." Steven Morrissey
---
"I was about to meet Beyonce, and I had a full-blown anxiety attack. Then she popped in looking gorgeous, and said,
---
'You're amazing! When I listen to you I feel like I'm listening to God." Adele
---
"I talked to Beyonce and she wants to learn how to speak Arabic and she wants to jump out of an airplane.  don't want to do that. I just don't want to wash my hair every day." Ellen DeGeneres
---
Your self-worth is determined by you. You don't have to depend on someone telling you who you are – Beyonce Quotes

Women are very sensitive creation of God, when they love or respect someone that person's opinion means so much to them. They lose the sight of the fact that their value is not determined by the opinion of those people rather it's stored within them. This quote also enlighten us with the idea of inner independence. We all must understand the importance of this special type of independence and avoid being framed into any role expectations based on gender, background or nationality.
---
I don't like to gamble but if there is one thing I am willing to bet on is myself – Beyonce Quotes

It is well said, one should only rely on one's self. In these hard times the only person who will always say yes to us it our very own self. This quotes also give us an idea as to the importance of risk taking in ourselves. No one has ever evolved by avoiding risks. Therefore, taking risks in our lives will not only allow us to grow but it also may prove to be the opportunity that we have been waiting for.
These quotes help us focus our attention on our abilities and avoid victimizing our-self. It tells us that no matter how tough circumstances are, we are still in charge of our lives and