Be Yourself Quotes-If we want other people to like us we must begin by liking ourselves first. Many people do have issues with their self-esteem. They do not accept and appreciate the way they are, maybe their body structure, their walking styles or the way their talk.  Having a low self-esteem is a result of not appreciating the way you are, you have a feeling of wanting to be better but it is impossible.  Some features in our bodies cannot be changed, the way we were created will remain that way forever. The following are some of  Be Yourself Quotes
---
Be Yourself, But Always Your Better Self – Karl G. Maeser              
A better self is the best version of yourself. Appreciating the way you are will make you develop a positive feeling towards yourself.  A better self can be created by exploring and using all the abilities that you have, that is turning the negatives to positive. For instance, if you think you have a problem with your vocals, you can use them for comedy and make people laugh.
---
35 Be Yourself Quotes
---
"Be genuine. Just be yourself." Jamie Eason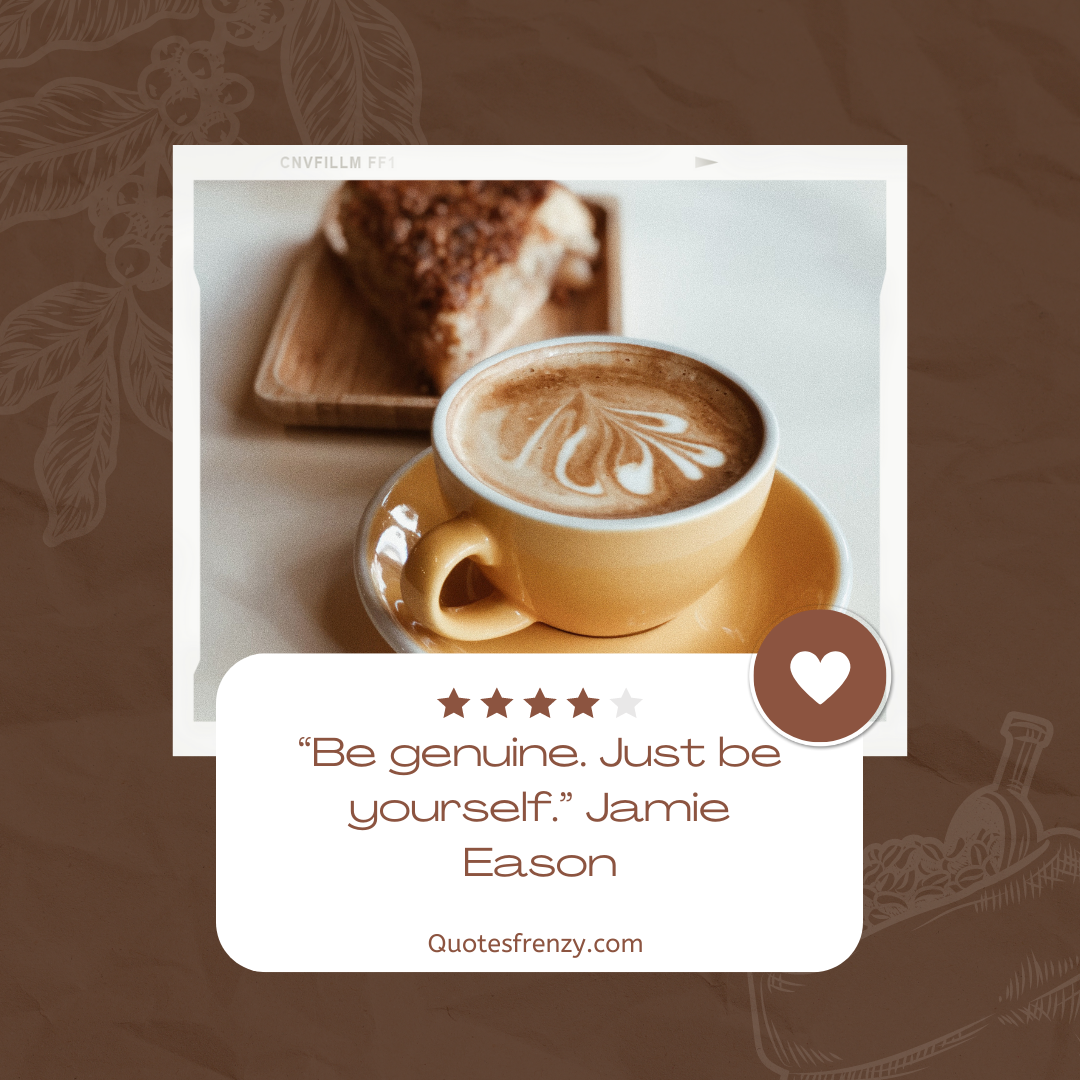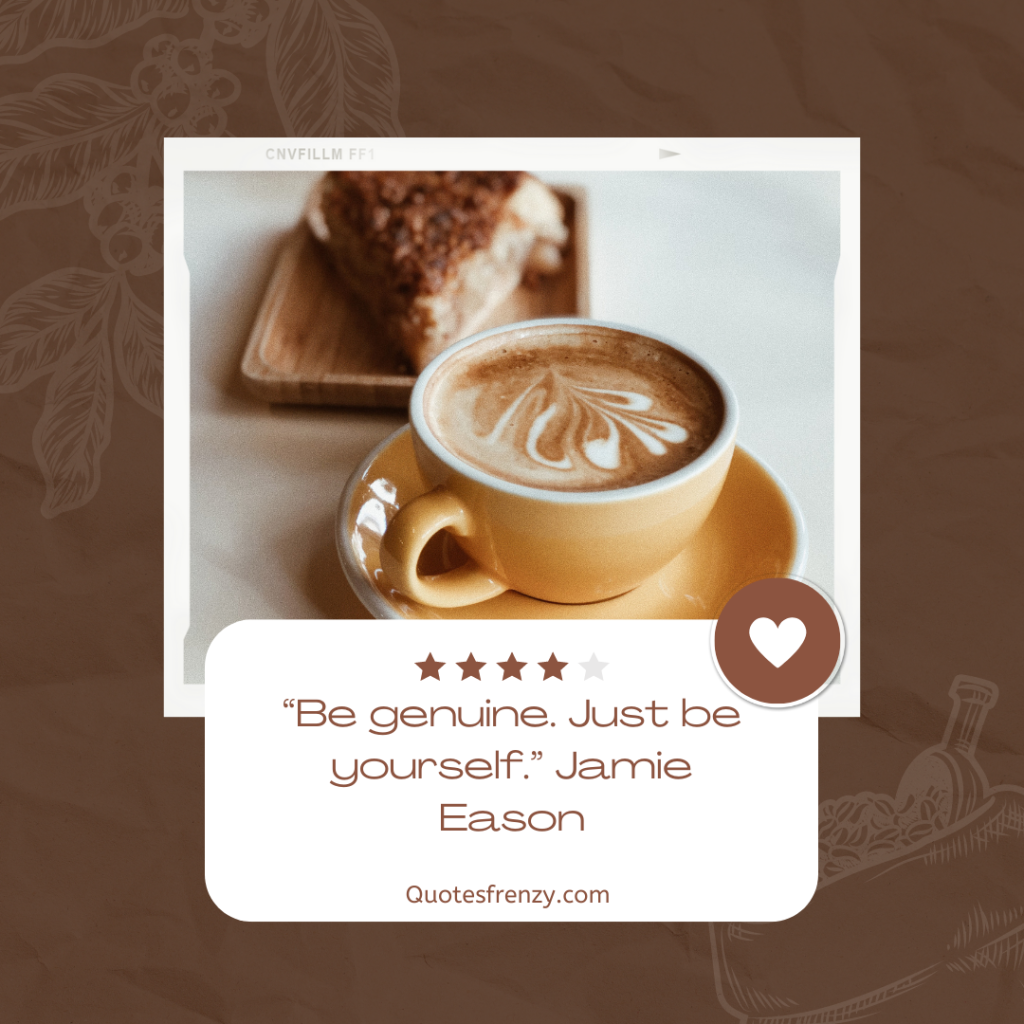 ---
"Be yourself and the right people will love you." Taylor Swift
---
"Don't compromise yourself – you're all you have."  John Grisham
---
"Don't try to impress people. Always be yourself!"  Bella Thorne
---
"Be yourself- not your idea of what you think somebody else's idea of yourself should be." Henry David Thoreau
---
"Of life's two chief prizes, beauty and truth, I found the first in a loving heart and the second in a laborer's hand." Khalil Gibran
---
"People are like stained-glass windows. They sparkle and shine when the sun is out, but when the darkness sets in, their true beauty is revealed only if there is a light from within." Elizabeth  Kubler-Ross
---
"Outer beauty attracts, but inner beauty captivates."- Kate Angell
---
---
"Be yourself, don't take anything from anyone, and never let them take you alive." Gerard Way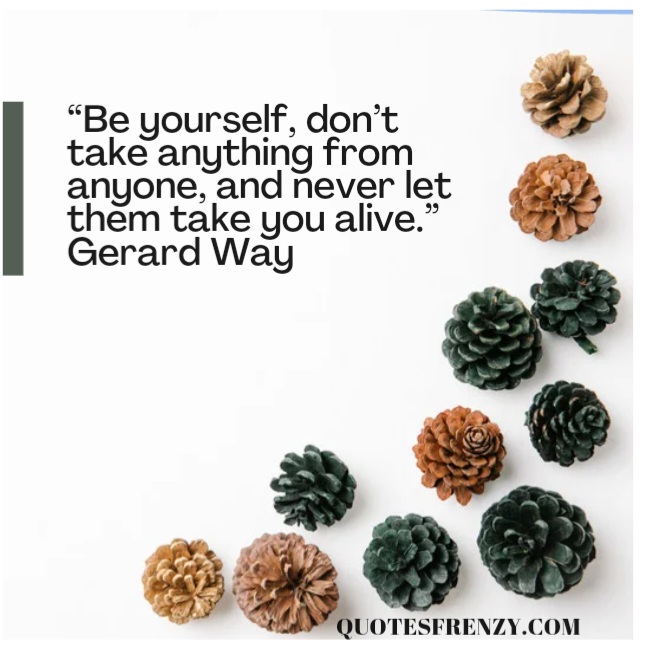 ---
"Before you can be anything, you have to be yourself. That's the hardest thing to find." E. L. Konigsburg
---
"Just be yourself, there is no one better." Taylor Swift
---
"Beauty is only skin deep, but ugly goes clean to the bone."  Dorothy Parke
---
"You cant think about things you want to change. Just be yourself." Ethan Embry
---
"You laugh at me because I'm different, I laugh at you because you're all the same." Jonathan Davis
---
"If life is a stage and you are your own agent, then don't hesitate to play the character you wish to play." Richelle E.Goodrich
---
"Once I began to realize that there were no rules and that my path didn't have to look like everyone else's, I relaxed and my whole world opened up." G.Brain Benson
---
"Let today be the day you stand strong in the truth of your beauty. Journey through your day without attachment to the validation of others." Steve  Maraboli
---
"You'll never know who you are unless you shed who you pretend to be."Veronica
---
"Nobody is wired wrong because there's no wrong and right in the way we are."Hannah Hart
---
"Being yourself means shedding all the layers of looking good, wanting to be liked, being scared to stand out, and trying to be who you think people want you to be."Jeff Moore
---
"Just be yourself and forget all of the stuff you read in 'GQ' magazine." Chris Pratt
---
"Be yourself. Ultimately just be yourself." Wole Soyinka
---
Love Yourself Quotes And Sayings
---
"Just because you're beautiful and perfect, it's made you conceited."  William Goldman
---
"Youth is happy because it has the capacity to see beauty. Anyone who keeps the ability to see beauty never grows old." Franz Kafka
---
"Where Beauty was, nothing ever ran quite straight, which, no doubt, was why so many people looked on it as immoral." John Galsworthy
---
"There is no exquisite beauty… without some strangeness in the proportion." Edgar Allan Poe
---
"Some people, no matter how old they get, never lose their beauty – they merely move it from their faces into their hearts." Martin Buxbaum
---
"Beauty is about enhancing what you have. Let yourself shine through." Janelle Monae
---
"Always be yourself, there's no one better!" Selena Gomez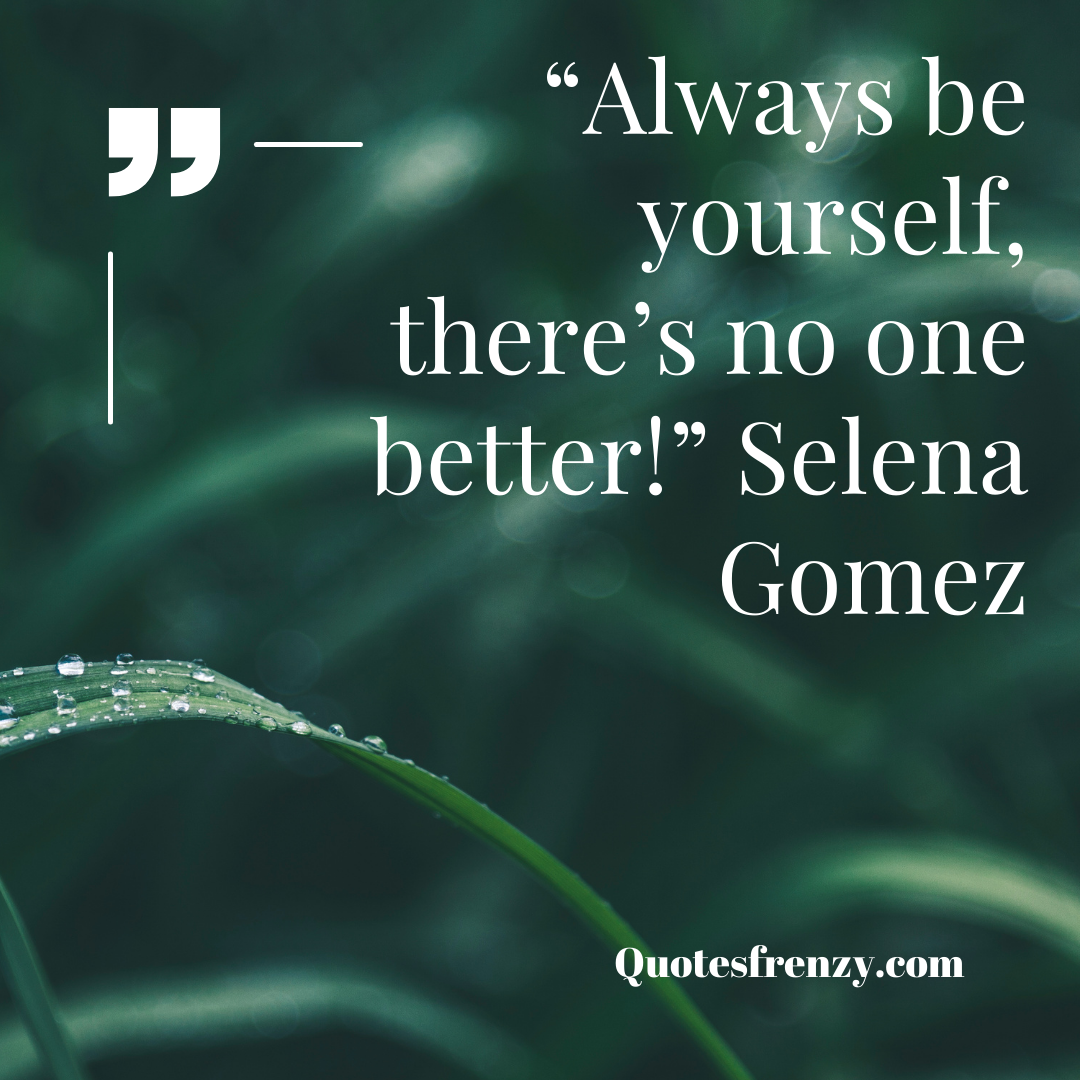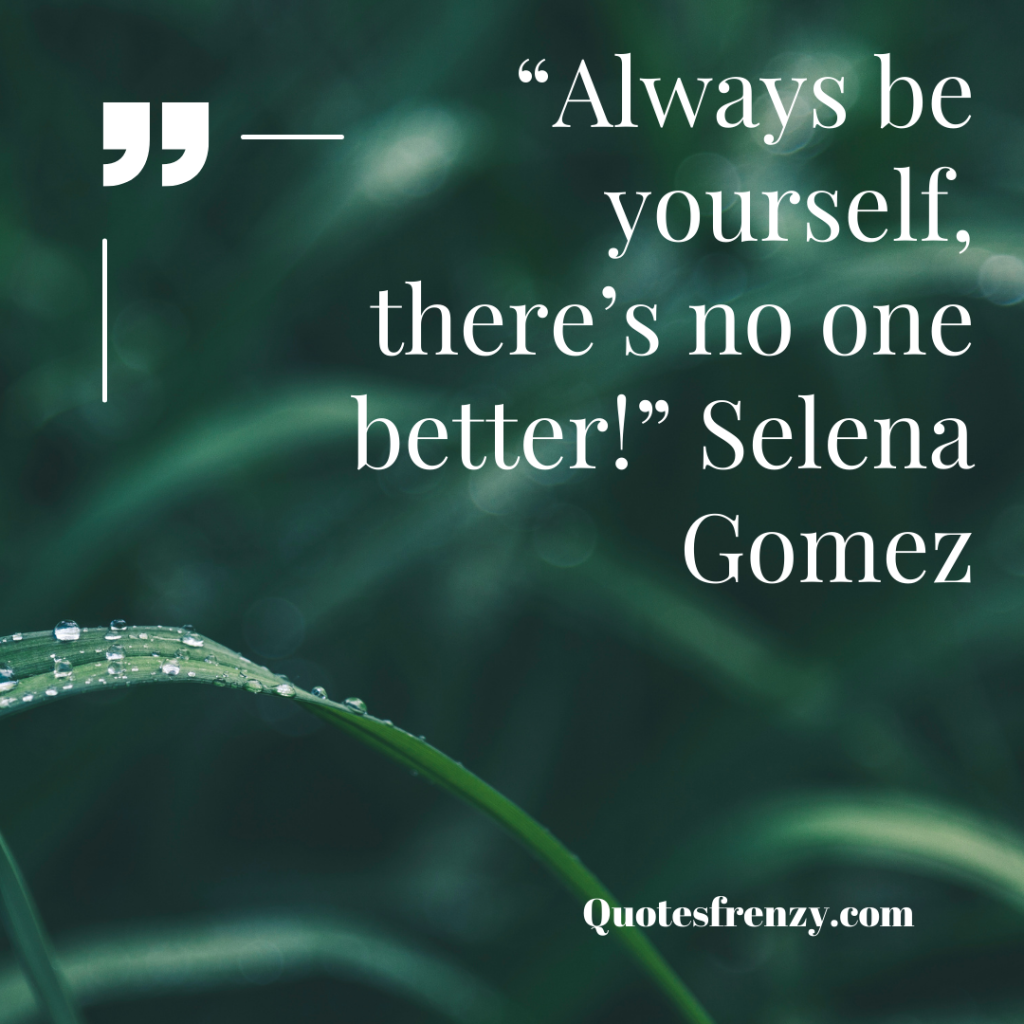 ---
"No matter what happens, always be yourself." Dale Carnegie
---
"Be yourself, but always your better self." Karl G. Maeser
---
"Don't worry what people say or what people think. Be yourself." – Brett Hull
---
"Don't try to impress people. Always be yourself!" Bella Thorne
---
---
"Be your own kind of beautiful, it's super important. Take that to heart and always be yourself." Alex Gaskarth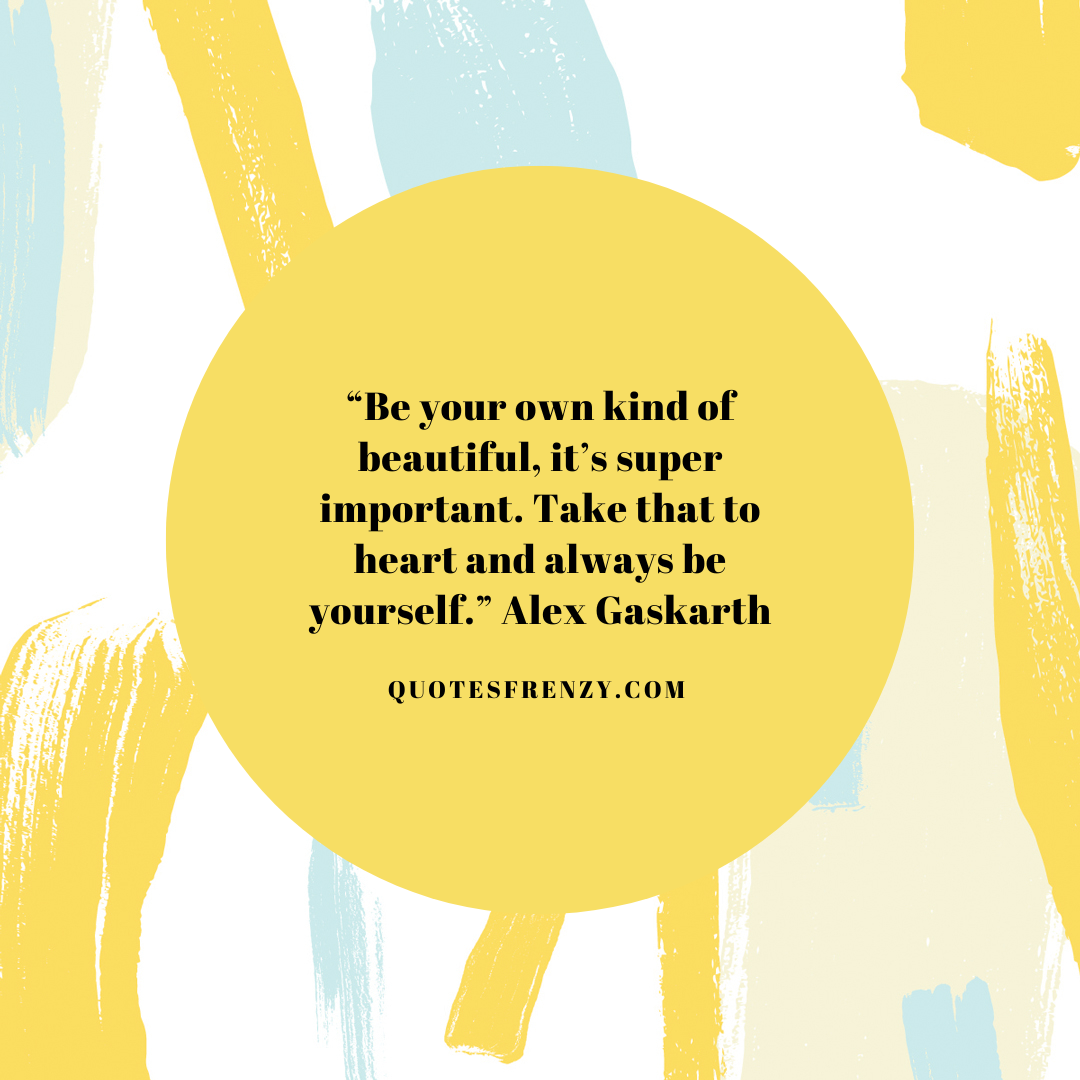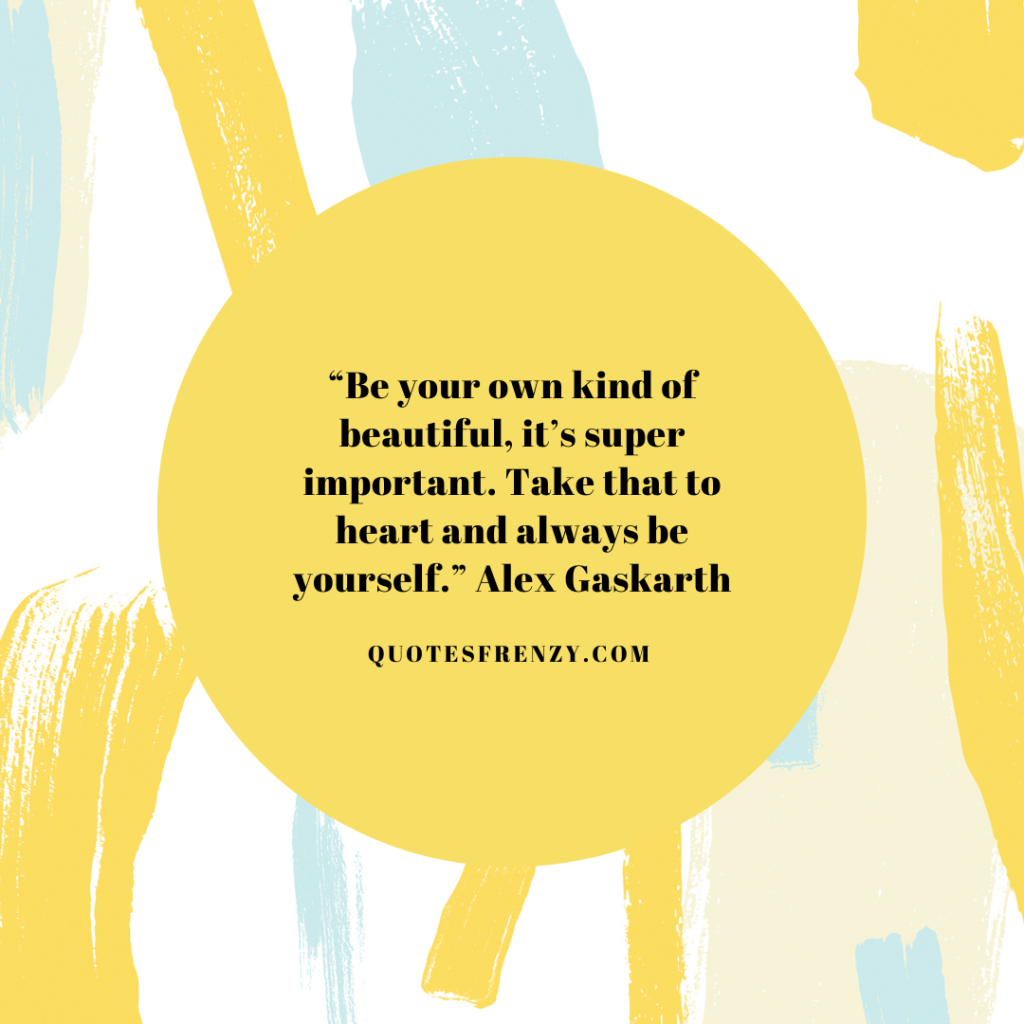 ---
We always want other people to accept us, but that will not happen unless we learn to accept ourselves first. People have their own different ways of defining beauty, one person may find you beautiful and another may find you not beautiful.  Their judgments will always remain varied and that is why we need to like the way we look.
Don't Try To Impress People. Always Be Yourself! –Bella Thorne
The reason why people go for plastic surgeries and other forms of improving or changing looks is that they want to impress others.  People will always have something to talk about, even if you try to change your looks.  The best way then is to impress yourself with how you look.  Some people have tried to change in order to impress other but they end up failing and incurring unnecessary costs and pains.
---
Some People Like You, Some People Don't. In the End, You Just Have To Be Yourself – Andres Iniesta
You cannot control how other people will judge you for how you look.  Some of the people will find the good and positive side of you and others will only focus on your negatives.  Since we cannot be able to manage how people perceive us, then we just need to be the way we are.
Be Yourself Quotes are to improve our self-esteem and make us appreciate ourselves even if we have shortcomings.