The brother-sister love is one of the closest possible forms of love, regardless of the age. Everyone should, and usually does, love their brother or sister a lot, as soon as they were properly educated to do so too. Even though during the childhood period there may be small fights between them, as soon as they become adults all these little issues should be fixed instantly.
There really isn't a place for any issues between a brother and a sister, in any type of family. Usually, most of the time it will be these people who will be there for you no matter what you're going through, so you should always keep them close, your whole life. So as you may have already guessed, in this article we'll be looking into some of the best Brother Sister Quotes
---
Funny and Cute Sibling Quotes
---
Siblings: your only enemy you can't live without. Unknown
---
Sibling relationships are complicated. All family relationships are. Look at Hamlet. Maurice Saatchi
---
Brothers are just born to disturb sisters.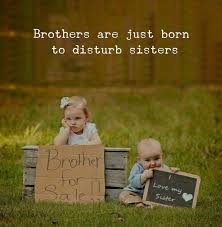 ---
The highlight of my childhood was making my brother laugh so hard that food came out his nose. Garrison Keillor
---
The best way to get a puppy is to beg for a baby brother – and they'll settle for a puppy every time. Winston Pendelton
---
The Rule of Sibs: If your sibling gets something you want, you (1) try to take it; (2) break it; or (3) say it's no good. Patricia Fleming
---
The advantage of growing up with siblings is that you become very good at fractions. Robert Brault
---
More than Santa Claus, your sister knows when you've been bad and good. Linda Sunshine
---
My siblings are my best friends. America Ferrera
---
She had recognised him before he could remember himself. Vivian Pham
---
Siblings-the definition that comprises love, strife, competition and forever friend. Byron Pulsifer
---
Siblings (n,) A combination of a best friend and a pain in the neck, they might be the most annoying people around you but you still love them endlessly. Unknown
---
Your siblings are the only people in the world who know what it's like to have been brought up the way you were. Betsy Cohen
---
Our roots say we're siblings, our hearts say we're friends. Unknown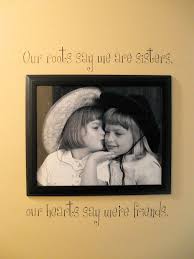 ---
To have a loving relationship with a sister is not simply to have a buddy or a confident… it is to have a soulmate for life. Victoria Secunda
---
It was wonderful to grow up with so many siblings. We were all just a year or two apart, and we were always so supportive of each other. Joaquin Phoenix
---
A brother is a friend given by nature.Jean
---
She's my sister. Break her heart and I will break your face!
---
Quotes About Bond Between Siblings.
---
"The important thing is to not walk alone, but to rely on each other as brothers and sisters." Pope Francis
---
"Life is too short not to create, not to love, and not to lend a helping hand to our brothers and sisters." Eric Maisel
---
"Do you know what friendship is… it is to be brother and sister; two souls which touch without mingling, two fingers on one hand." Victor Hugo
---
"The poor are our brothers and sisters … people in the world who need love, who need care, who have to be wanted." Mother Teresa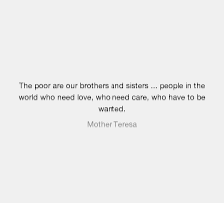 ---
"I don't lead you and you must not lead me too, but we have each other, go forward together as brothers and sisters." Khem Veasna
---
"We're all brothers and sisters. It doesn't matter what language you speak or what color your skin is." Shay Carl
---
"I consider others as just brothers and sisters. Nothing barrier." Dalai Lama
---
"All are brothers and sisters. All are one, be alike to every­one. That is Unity… the brotherhood of man and the fatherhood of God." Sathya Sai Baba
---
"The blood inside of me is the blood inside of you. Why must we try and hurt our brothers and sisters when we are all the same? Believe in love." Dahvie Vanity
---
"We are part of a great whole. All living things are our brothers and sisters." Kenneth Clark
---
"If you have no brothers and sisters it defines you for life; even when you're thirty you refer to yourself as an only child." Russell Brand
---
"My career has always revolved around what I do and don't want my sisters and brothers seeing me doing." Melissa Joan Hart
---
"Harm no other beings.  They are just your brothers and sisters." Gautama
---
"Until blacks and whites see each other as brother and sister, we will not have parity. It's very clear." Maya Angelou
---
"There's only one race – it's human. We are all brothers and sisters."Jack Kemp
---