Cute Love Quotes-Love is a beautiful thing. To be loved is even more beautiful. In order to be loved you need to love back. To love someone is to wish for them good, to be always there for them, to help them face problems and to share joyful moments together. Love is natural and God given gift. Love makes the world a better place to live in. A loving community, a loving family, loving friends and loving partners makes our world happier and beautiful. Cute Love Quotes will enhance your love and make you appreciate the love from others.
There Is Only One Happiness In This Life, To Love And To Be Loved – George Sand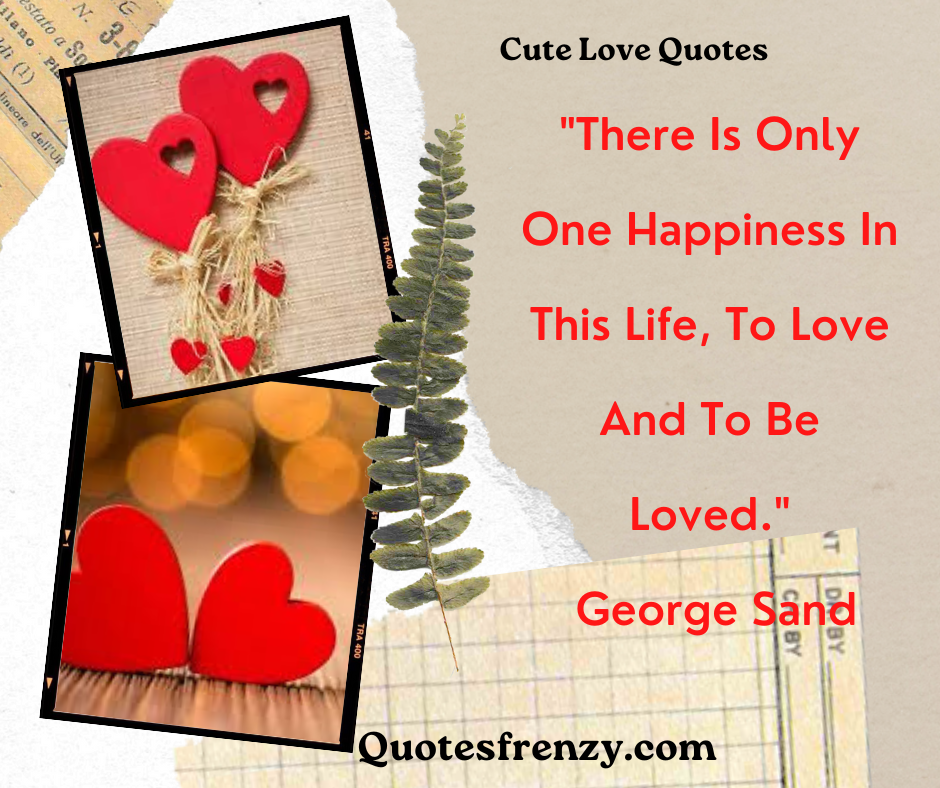 Love changes every difficult situation, defines our happiness when you have love, your life will be easy. Love is the greatest wealth one can ever own, it makes everything else beautiful, it turns the negatives into positives. A loving person will always encourage you, he or she will always ensure that you achieve the best. We always want to see the people we love happy, therefore will always strive to be part of their happiness.
---
Cute Love Quotes
---
"I look into your eyes and see my own soul." Laura Ramirez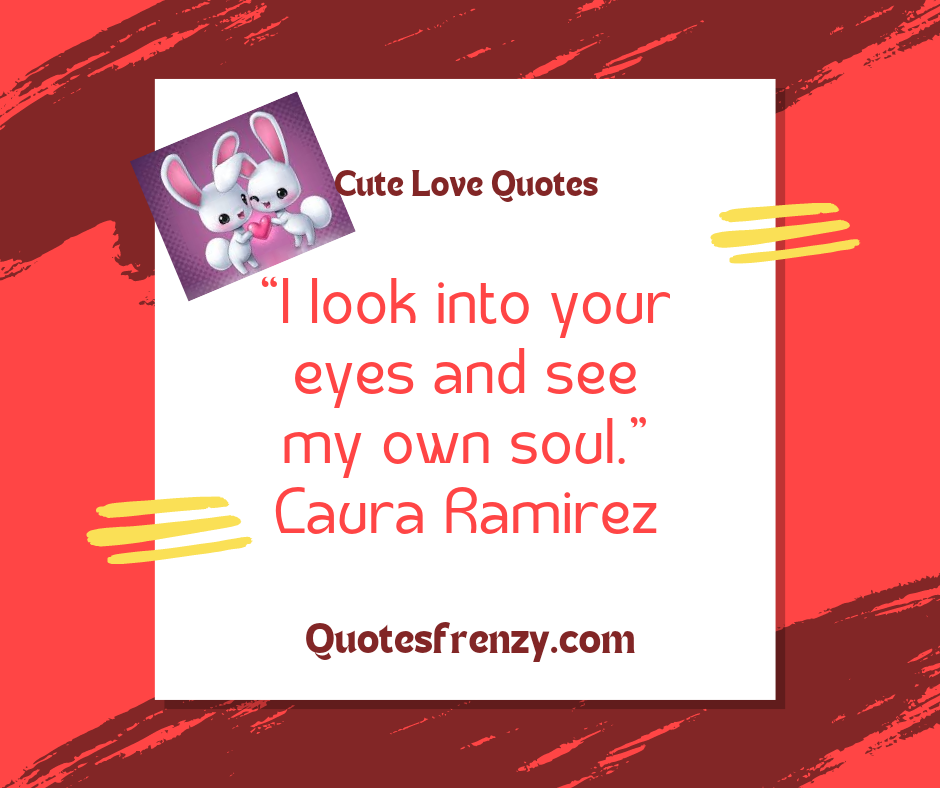 ---
Also read…
---
"Love is the flower you've got to let grow." John Lennon
---
"You can't blame gravity for falling in love." Albert Einstein
---
"Love is a game that two can play and both win." Eva Gabor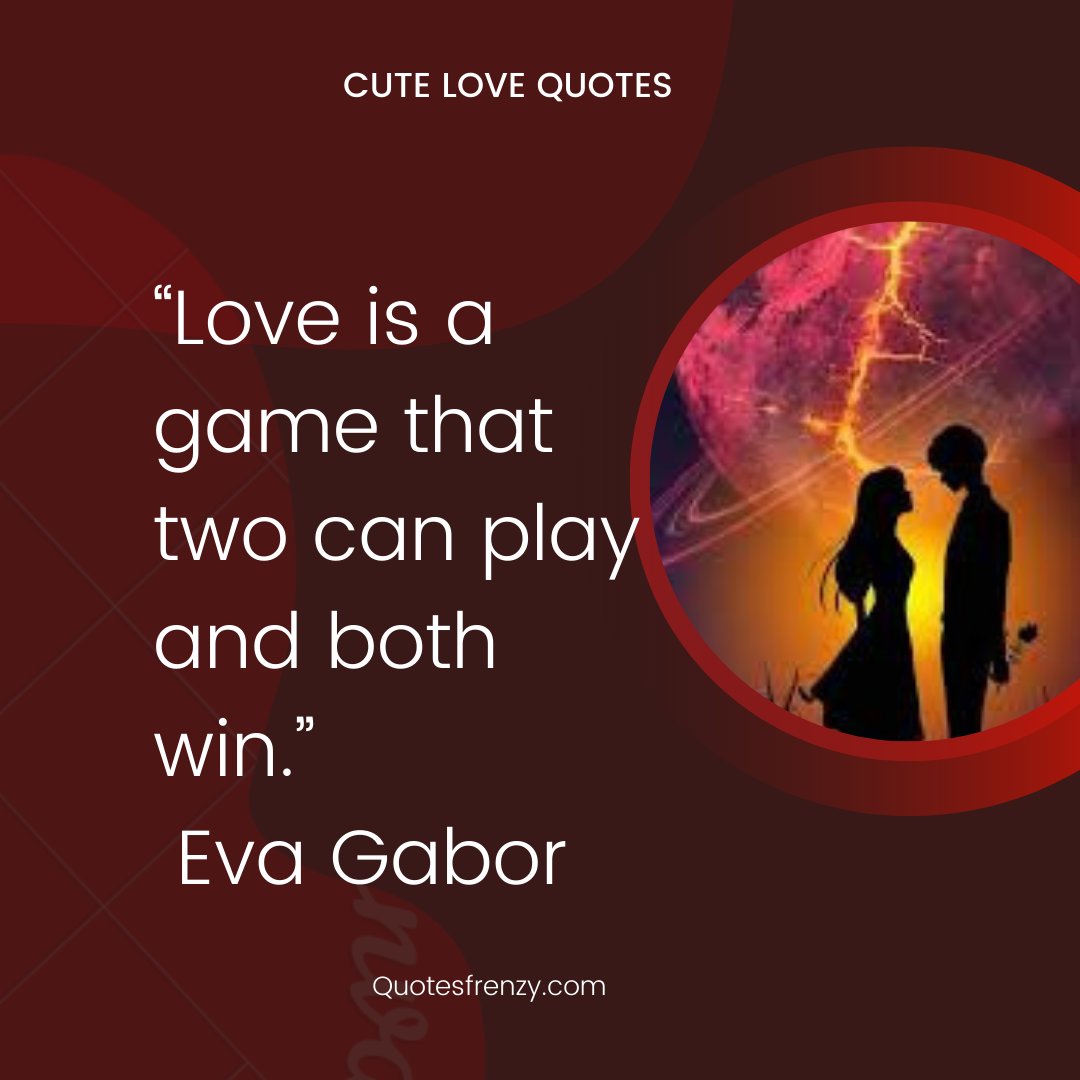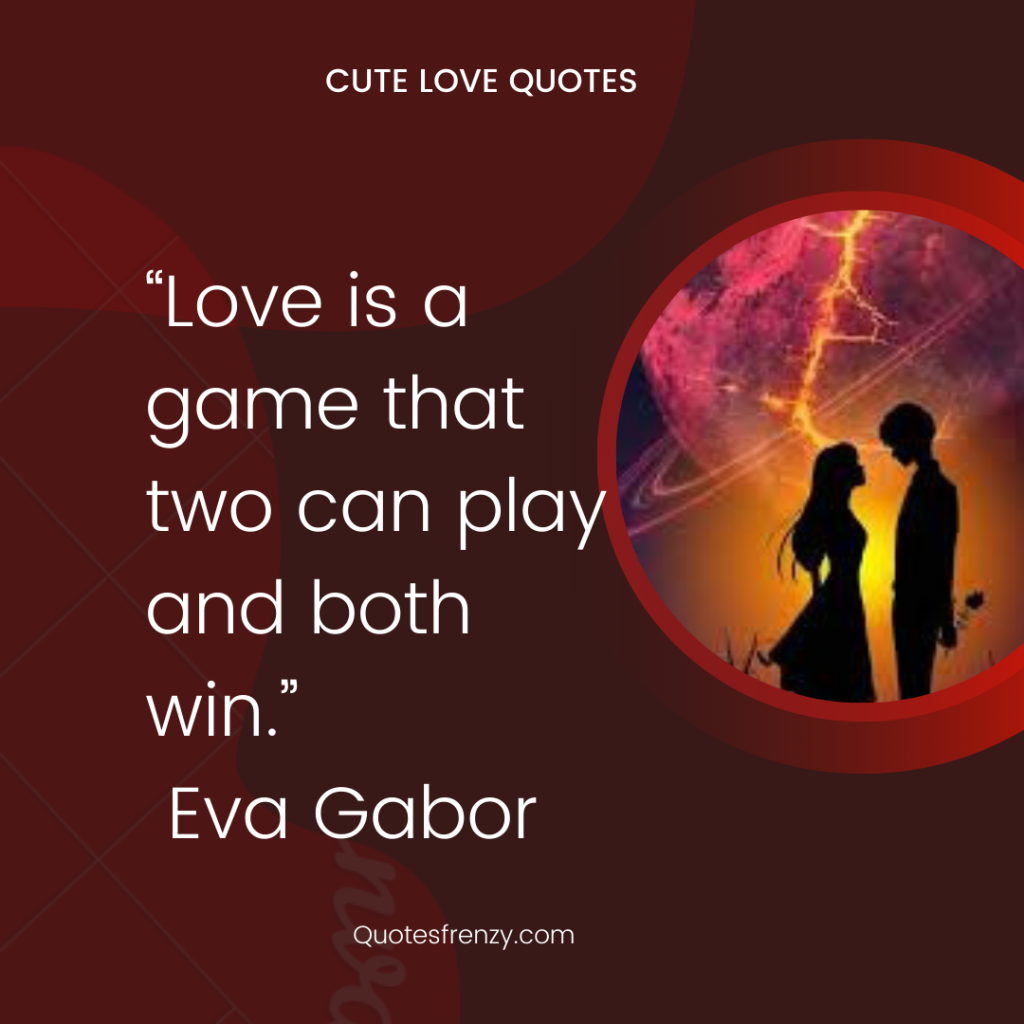 ---
"I carry your heart with me(i carry it in my heart)." E. E. Cummings
---
"Don't be surprised if I love you for all that you are." Alanis Morissette
---
"To love is to return to a home we never left, to remember who we are." Sam Keen
---
"Love sets your heart free. Be not afraid: dig deep, Take a deep breath And reach for the sky In your lover's heart." Laura Ramirez
---
"When we love, we see the infinite in the finite. We find the Creator in the creation."Eliphas Levi
---
"If I know what love is, it is because of you." Hermann Hesse
---
"When you fish for love, bait with your heart, not your brain." Mark Twain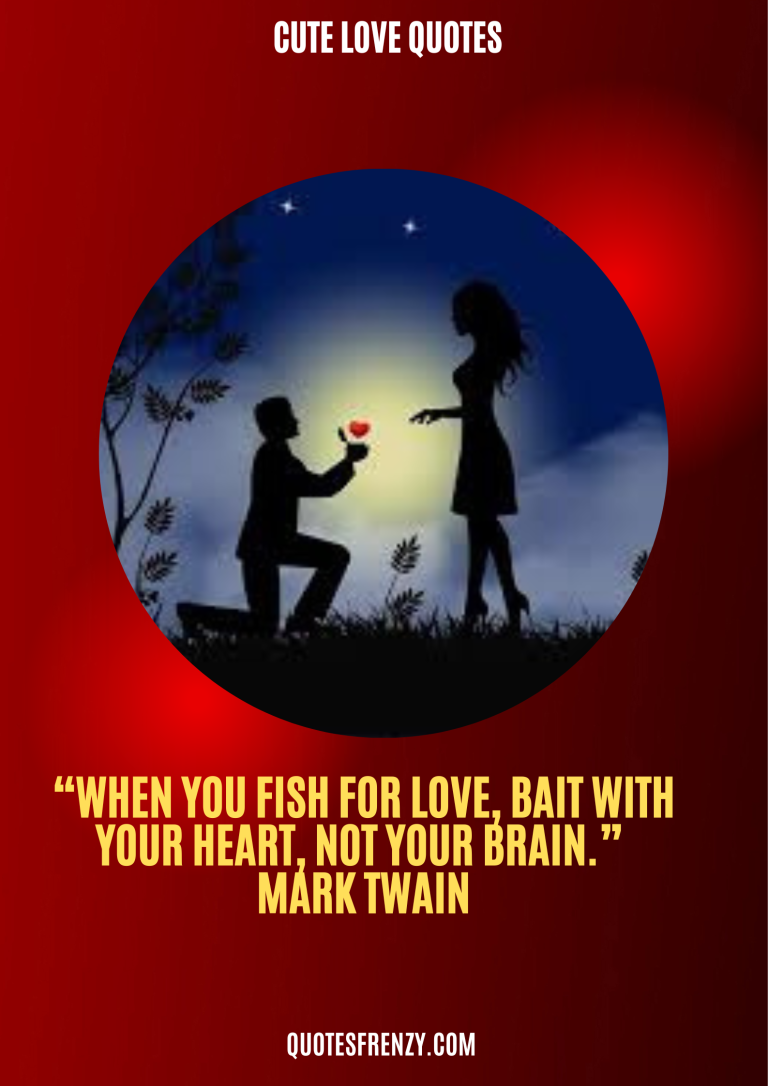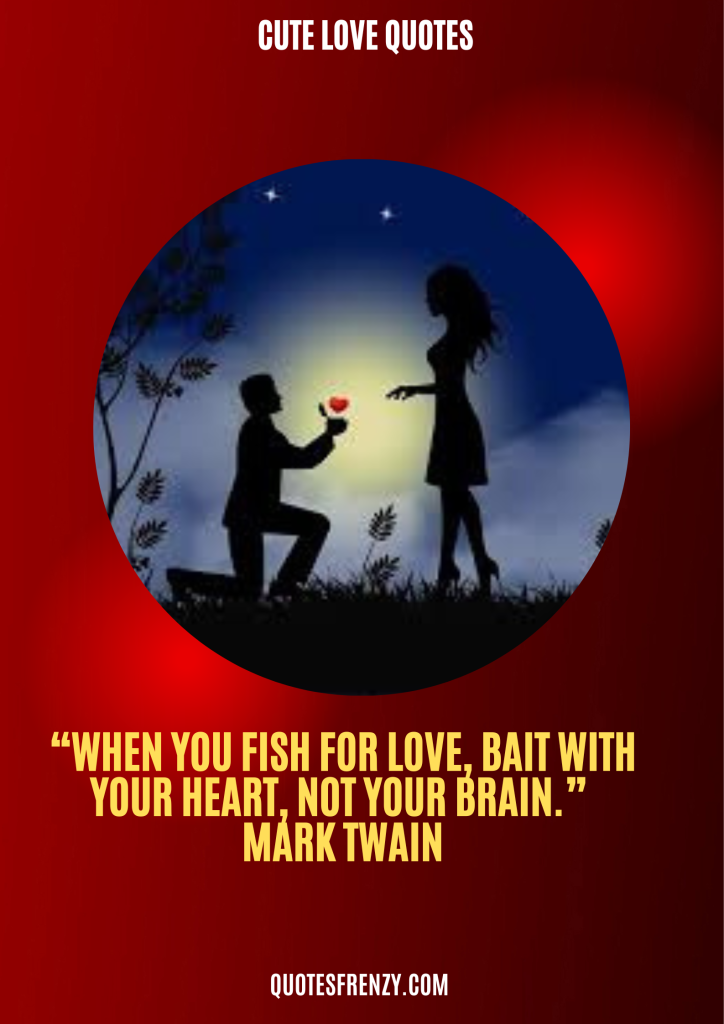 ---
"You are my life. You're the only thing it would hurt to lose." Stephenie Meyer
---
"You are the best thing that's ever been mine." Taylor Swift
---
"Whatever our souls are made of, his and mine are the same." Emily Bronte
---
"Love all, trust a few, do wrong to none." William Shakespeare
---
"Love is like the wind, you can't see it but you can feel it." Nicholas Sparks
---
"One is loved because one is loved. No reason is needed for loving." Paulo Coelho
---
"It was love at first sight, at last sight, at ever and ever sight." Vladimir Nabokov
---
"I love you more than there are stars in the sky and fish in the sea." Nicholas Sparks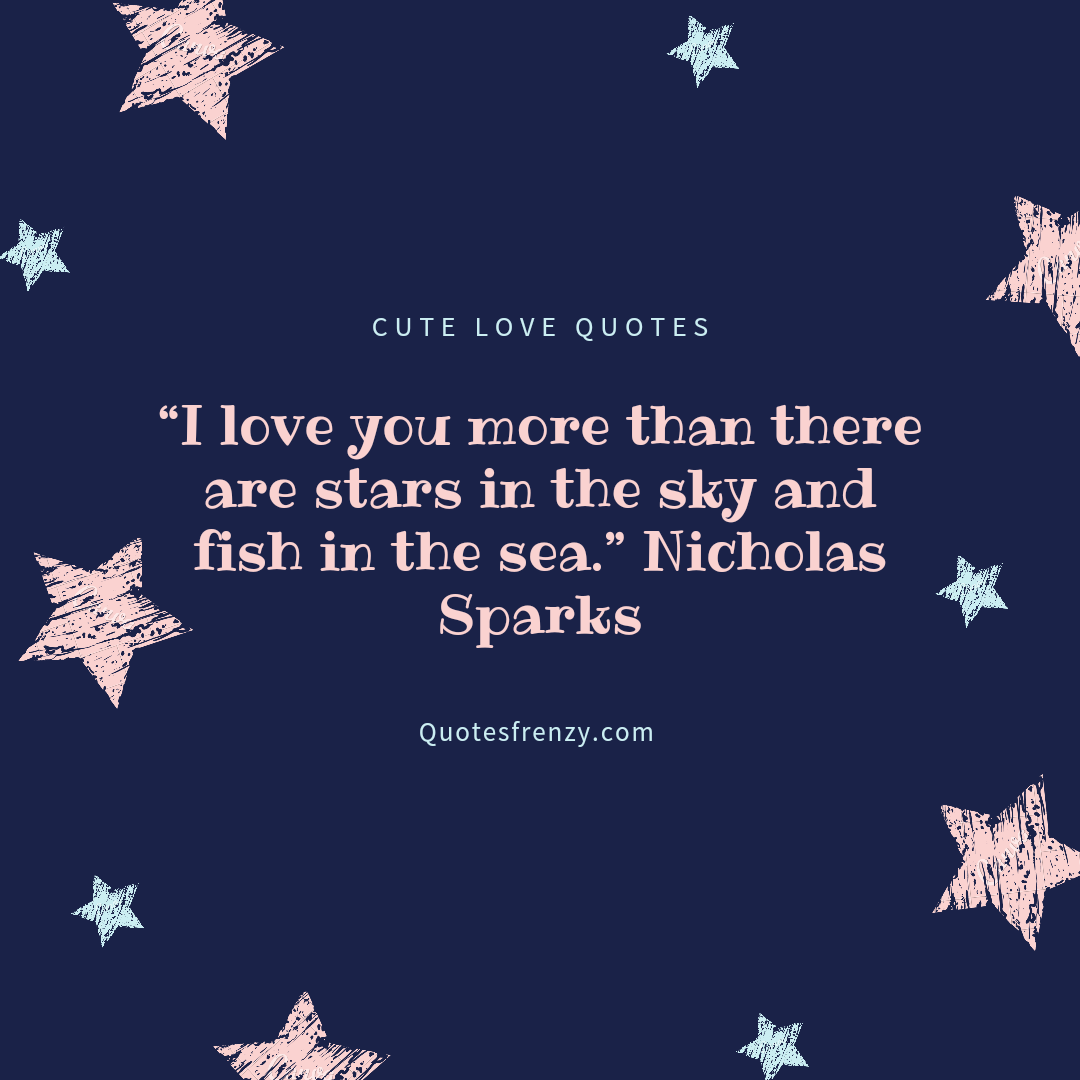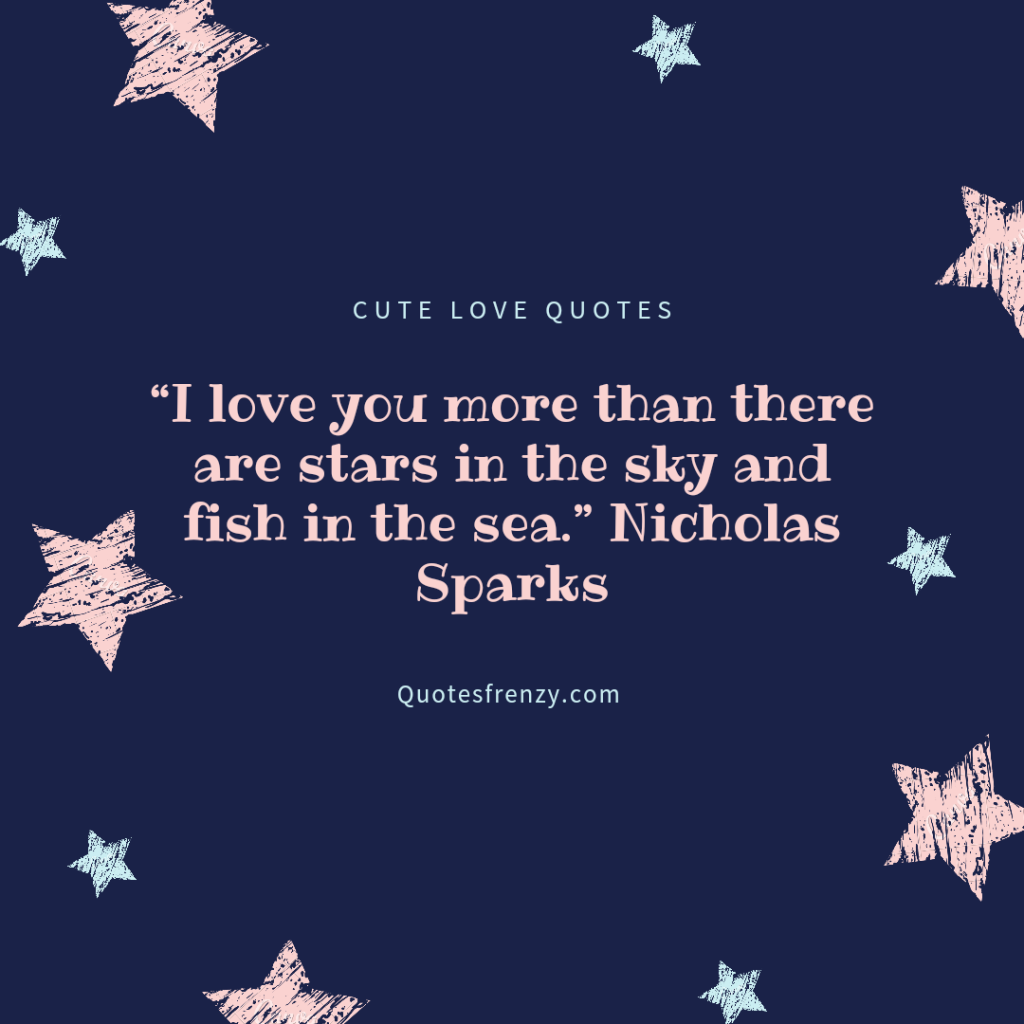 ---
"Maybe you don't need the whole world to love you, you know. Maybe you just need one person." Kermit the Frog
---
"The being in love is better than the falling in love." Simply Irresistible
---
"I'll let you be in my dreams if I can be in yours." Bob Dylan
---
"I would rather spend one lifetime with you, than face all the ages of this world alone." J.R.R. Tolkien
---
"If you live to be a hundred, I want to live to be a hundred minus one day so I never have to live without you." A. A. Milne
---
"A hundred hearts would be too few to carry all my love for you." Henry Wadsworth
---
Being Loved By Someone Gives You Strength While Loving Someone Deeply Gives You Courage – Lao Tzu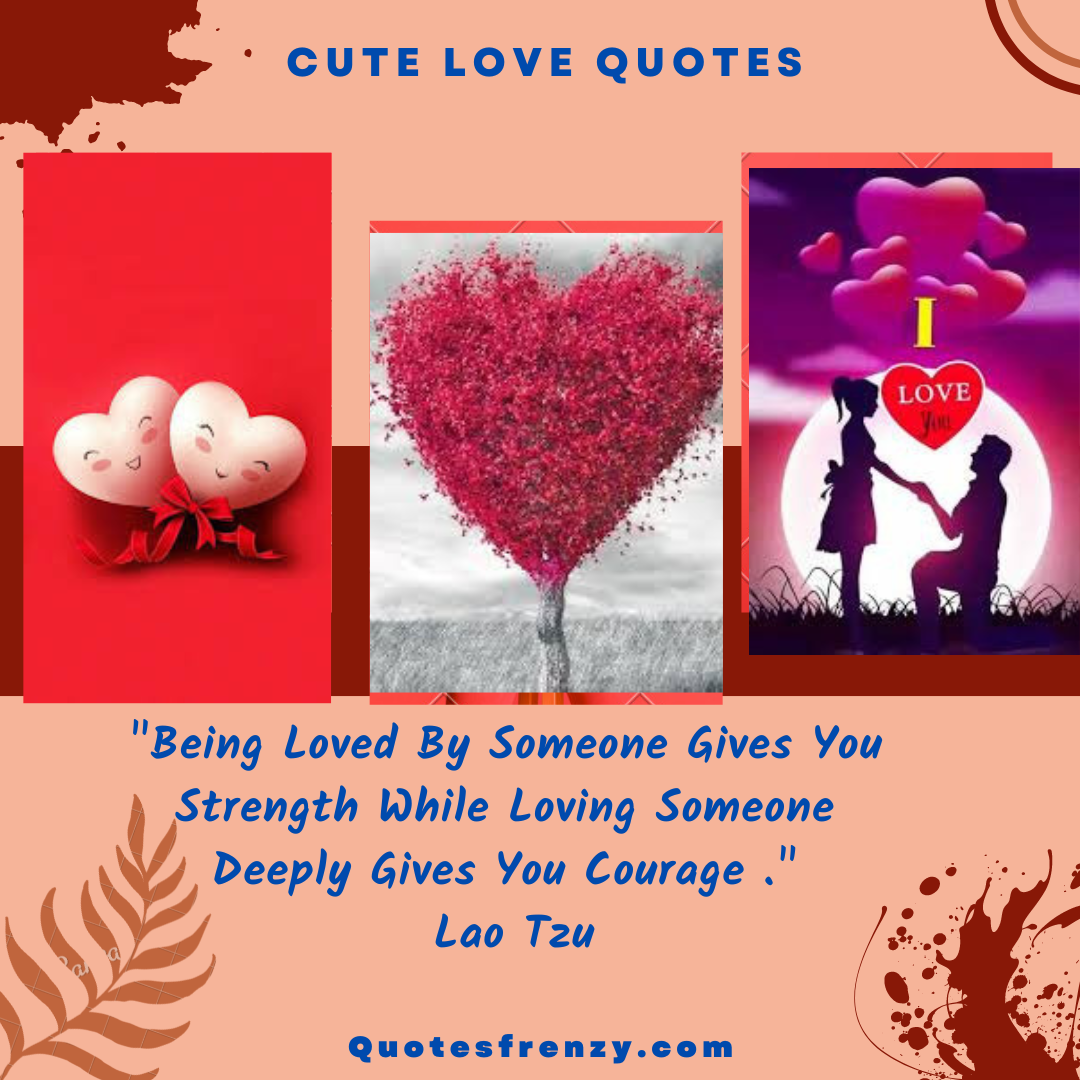 When you are loved by someone you will always want to make them happy, therefore it will make you be hardworking. Being loved also makes you be more loving to the person and to others as well. You will always ensure that the people you love are not suffering, therefore you will strive as hard as possible to cater for their needs. The courage that you acquire when you love someone is meant to be used to protect them. We will never want to see the people we love get hurt, and thus we will be their protectors.
The Greatest Gift You Can Give To Others Is the Gift Of Unconditional Love And Acceptance – Brain Tracy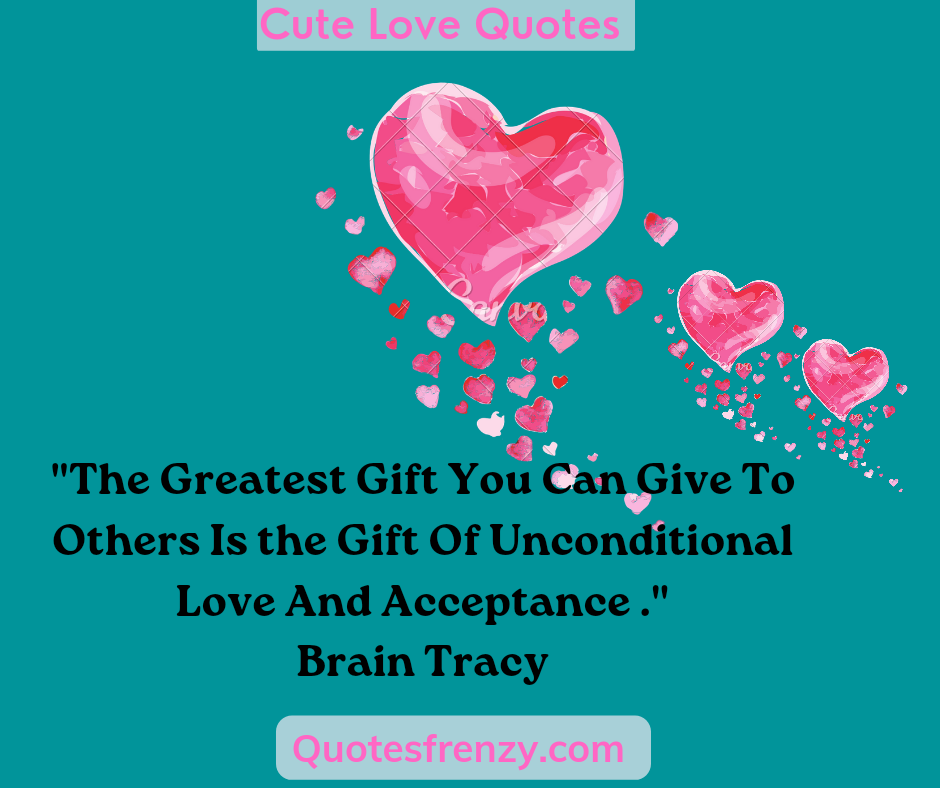 Unconditional love is the love that you offer to someone without expecting to get something in return. Unconditional love is a rare thing.  It is also a gift that you offer to the people you truly love. This gift is also given to the people who deserve your love. This love is accompanied by the ability to accept someone the way they are.
Cute Love Quotes are supposed to make us love others in the right way.