Husband Quotes-Searching for good Husband Quotes? Collection of funny and encouraging quotes for hubbies is here. Do you love your husband? Crazy about your husband? Then this post is must read for you. While reading something I came across a quote where the author said "if she had it do again, she will still marry her husband." That is so heart touching and cute.
You might be in love with the man of your life on the day of wedding, but what is the situation after 5, 10, 20 years? When you see your husband today, remember how you were in love with him, and know that you still can fall in love with the same guy.
It is very easy to get inside the trap of getting involved in so many things like managing careers and bringing up kids. You may be married and buy in bringing up kids, but when was the last time you both spent time together? Do you remember?
I have read somewhere where a woman was so grateful when her mother advised them to take a short trip while she took care of the children. After few years of marriage, it was the first trip when they had gone somewhere on their own. The trip so memorable and reminded them how important is to spend time together and actually with her husband alone. Some beautiful husband quotes have been given here.
---
Famous Husband Quotes
---
"A good husband makes a good wife." John Florio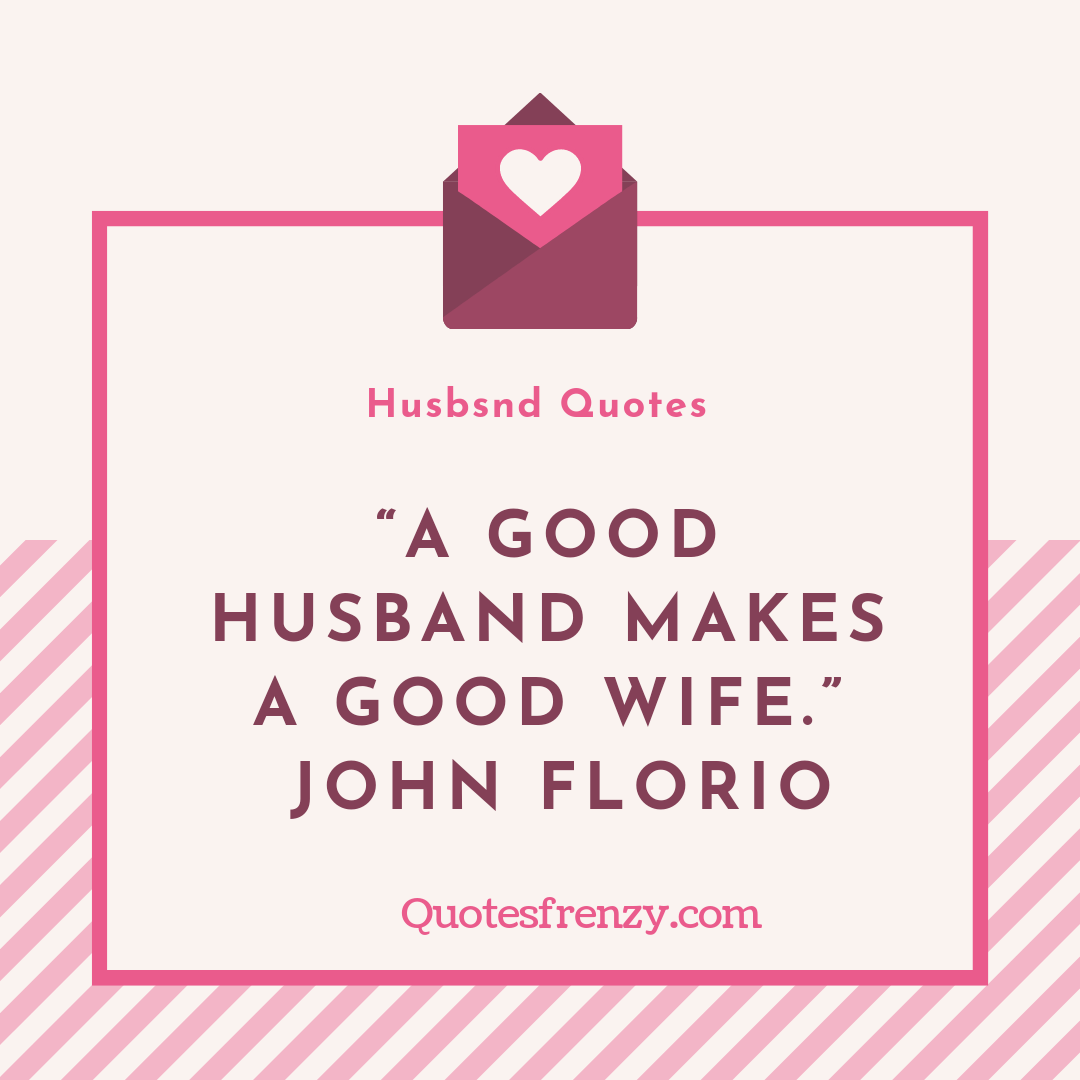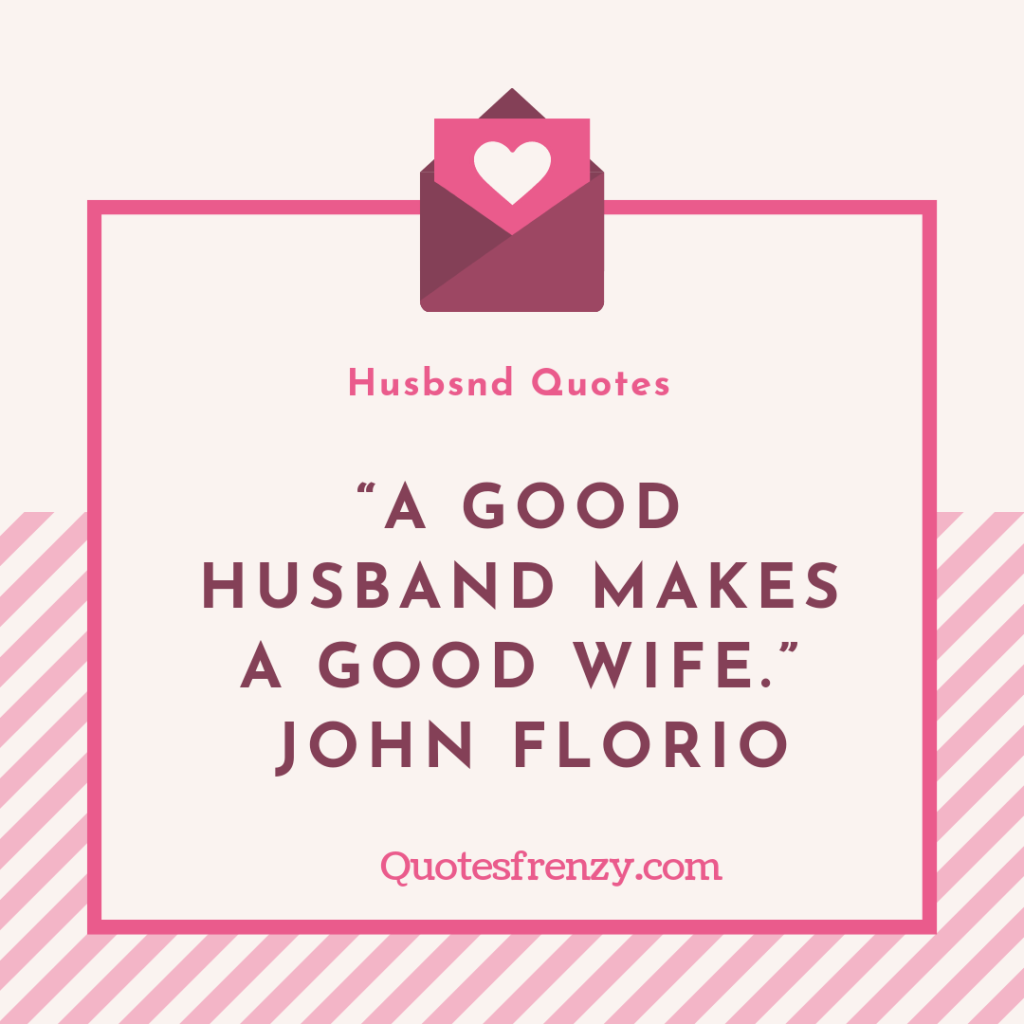 ---
Also read…
Cute Couple Quotes And Sayings
Long Distance Relationship Quotes And Sayings
Fall In Love Quotes And Sayings
---
"The relationship between husband and wife should be one of closest friends." B. R. Ambedkar
---
"Husbands are like fires – they go out when they're left unattended." Cher
---
"The man as he converses is the lover; silent, he is the husband." Honore de Balzac
---
"The secret to a great marriage is having a great husband." Diane von Furstenberg
---
"The ideal husband understands every word his wife doesn't say." Alfred Hitchcock
---
"No worse a husband than the best of men." William Shakespeare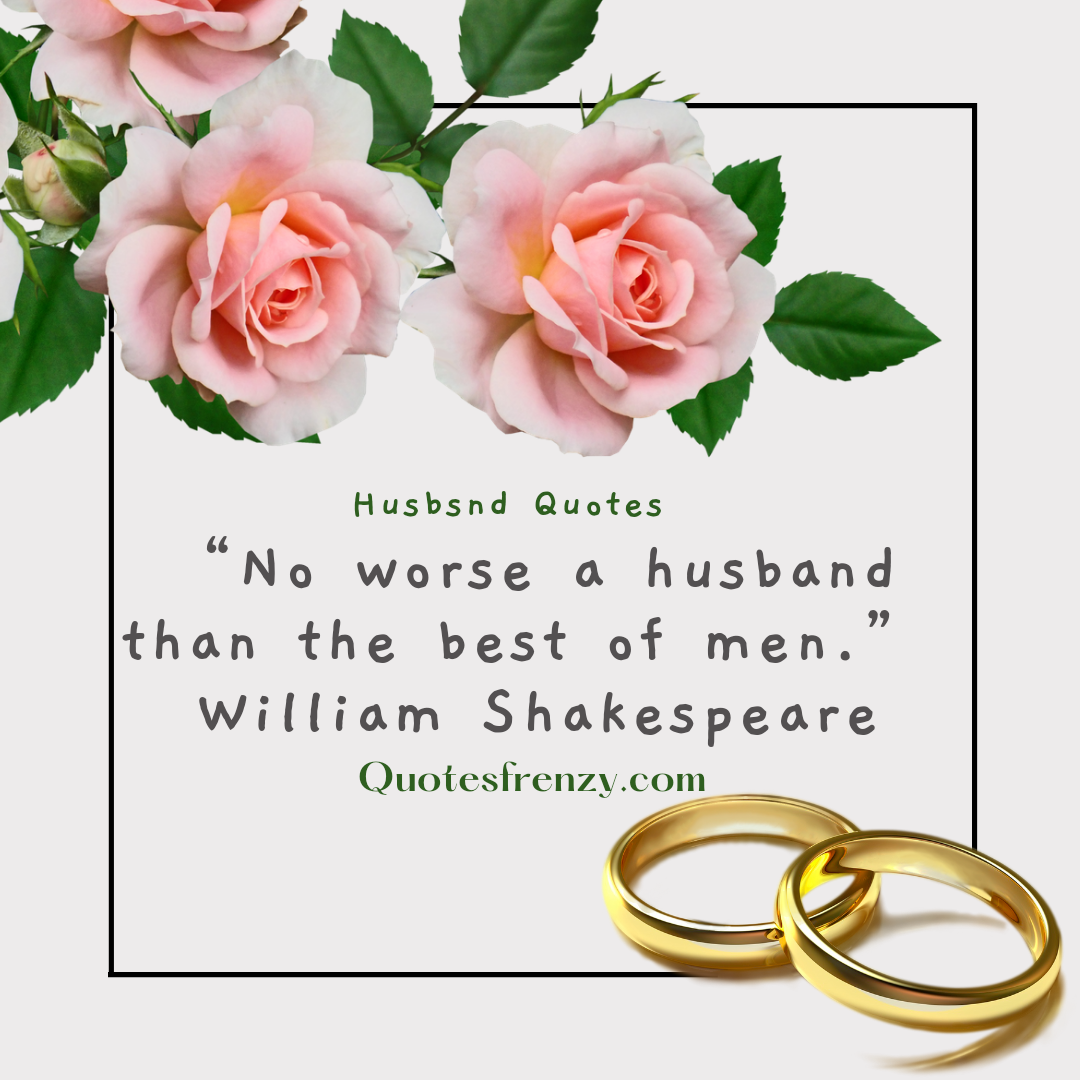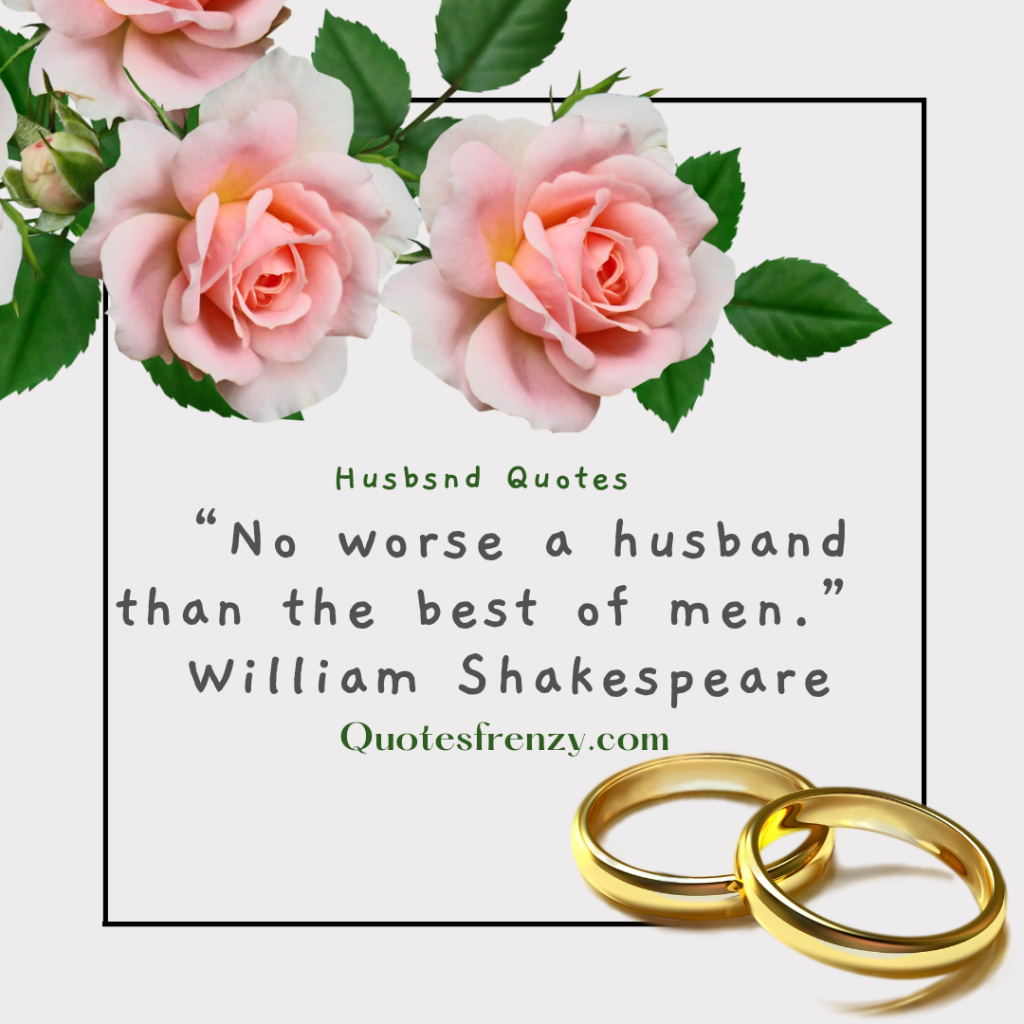 ---
"The ideal man doesn't exist. A husband is easier to find." Britt Ekland
---
"It is better to have a prosaic husband and to take a romantic lover." Stendhal
---
"God designed husbands and wives to complete each other, not to compete with each other." Jimmy Evans
---
"The husband and wife are one, and that one is the husband." William Blackstone
---
"An easy-going husband is the one indispensable comfort of life." Ouida
---
"When a husband's story is believed, he begins to suspect his wife." H. L. Mencken
---
"Do not grieve so much for a husband lost that it wastes away your life." Euripides
---
"A husband is very much like a house or a horse." Anthony Trollope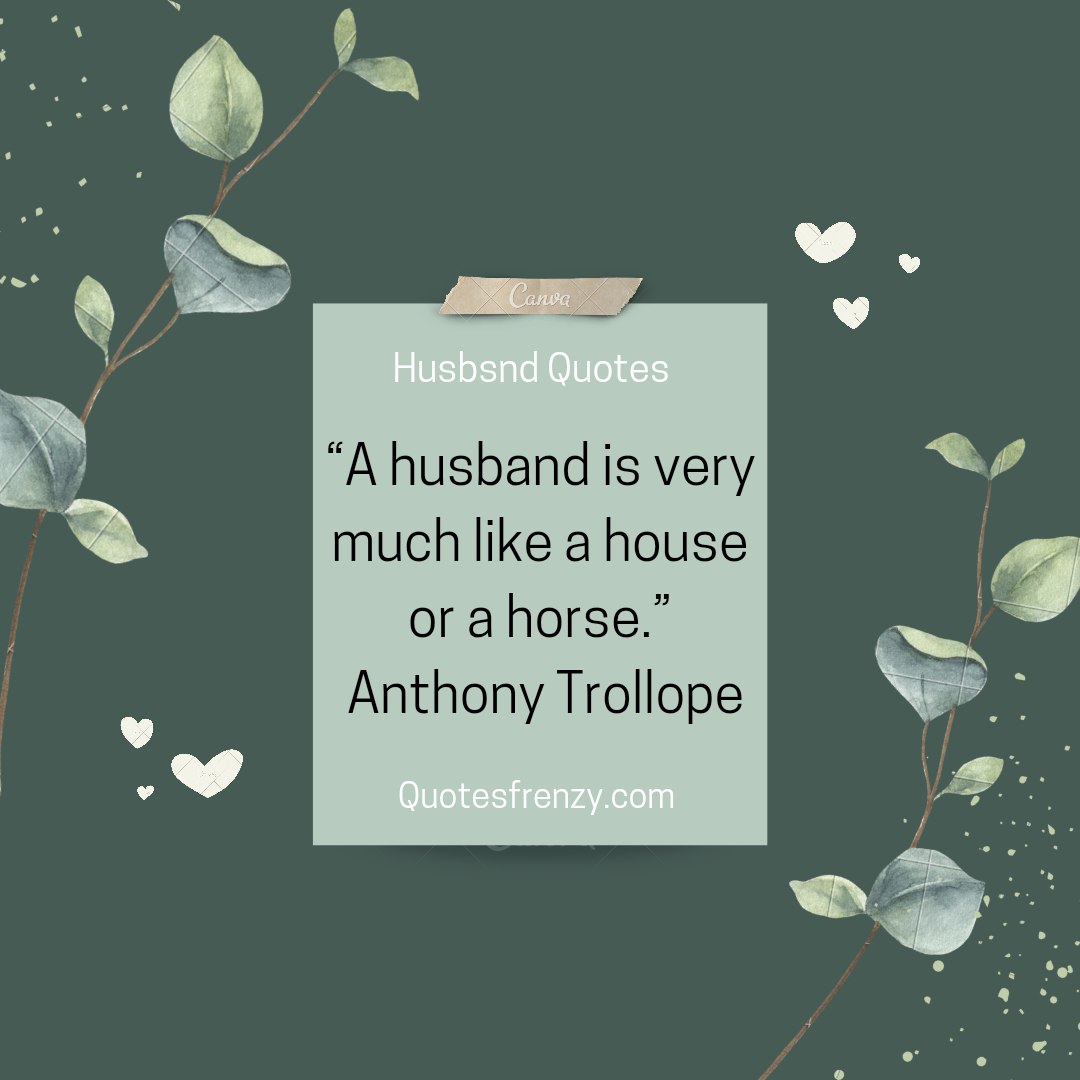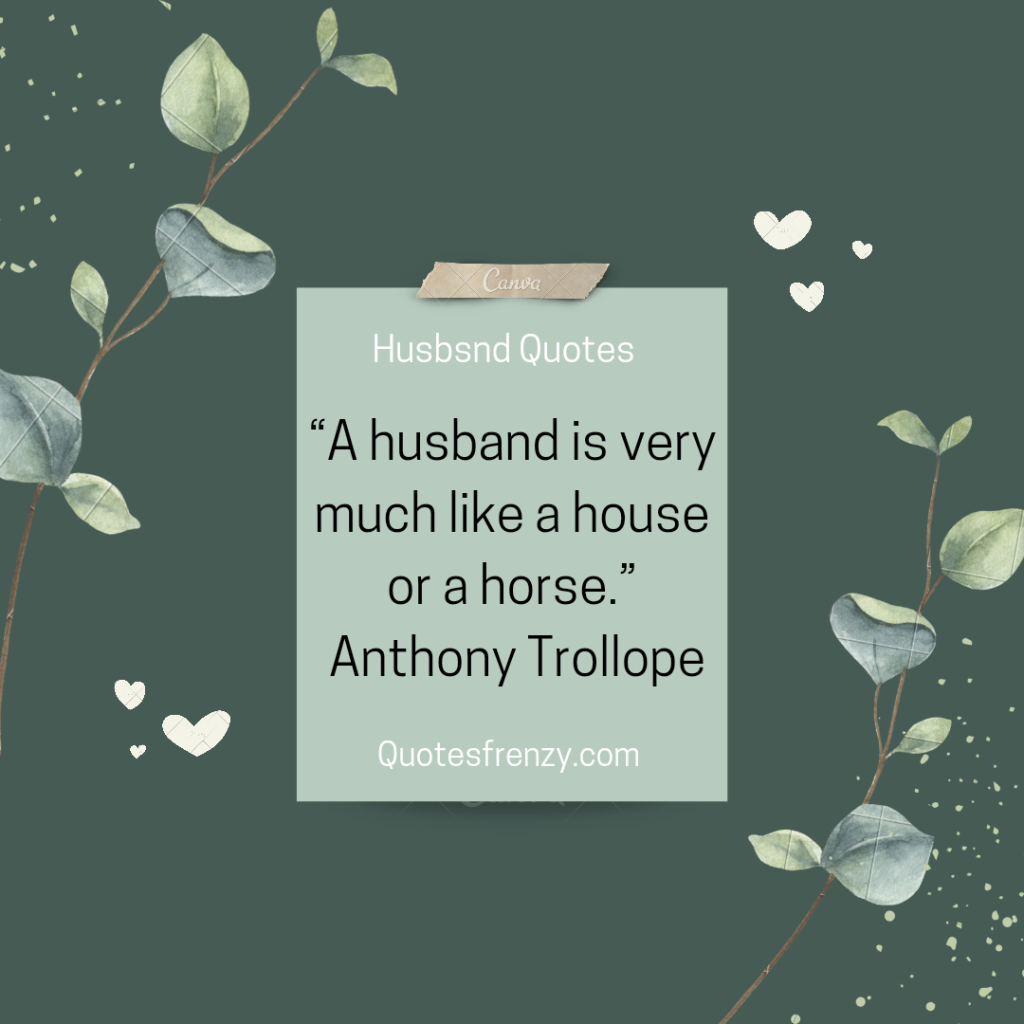 ---
"A good husband is never the first to go to sleep at night or the last to awake in the morning." Honore de Balzac
---
"A jealous husband doesnt doubt his wife, but himself." Honore de Balzac
---
"Being a husband is a whole-time job." Arnold Bennett
---
"Part of being married is knowing when your husband needs your support." Khloe Kardashian
---
"A husband is what is left of a lover, after the nerve has been extracted." Helen Rowland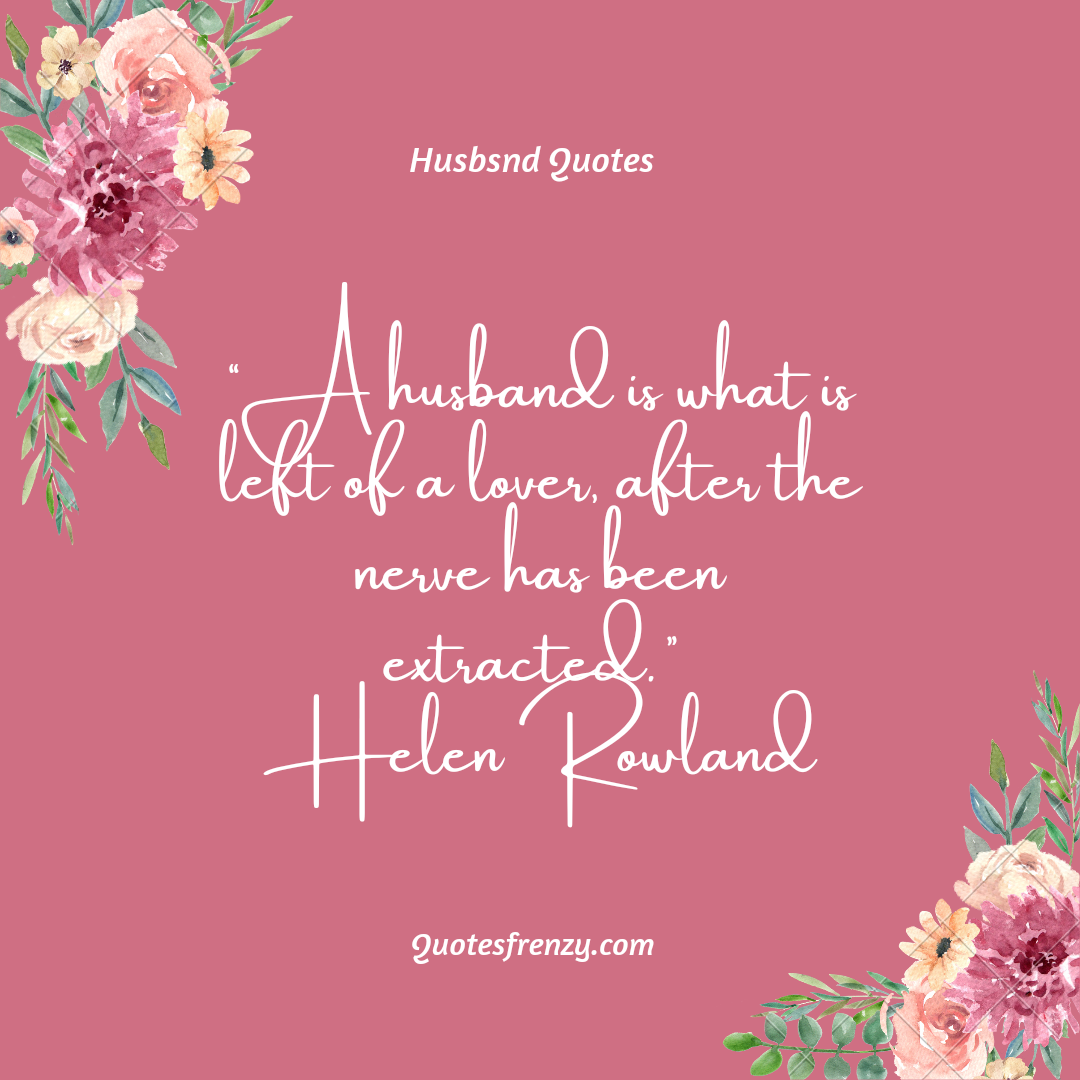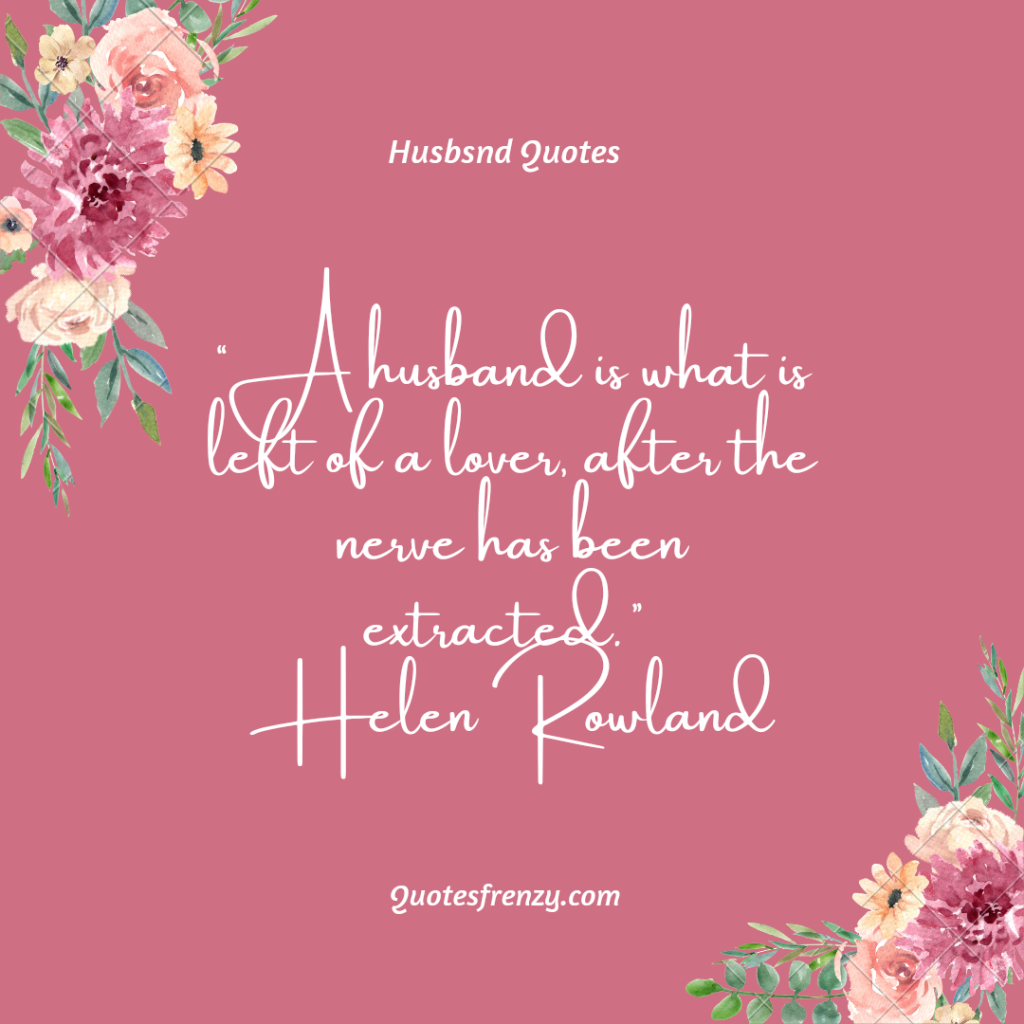 ---
"One of the greatest gifts you can give your husband is your own wholeness." Stormie Omartian
---
"Husbands are chiefly good as lovers when they are betraying their wives." Marilyn Monroe
---
"Husband a lie, and trump it up in some extraordinary emergency." Joseph Addison
---
"When a wife has a good husband, it is easily seen on her face." Johann Wolfgang von Goethe
---
"The ideal husband understands every word his wife doesn't say." Alfred Hitchcock
---
Agatha Christie
"An Archaeologist the best husband a woman can have. The older she gets the more intersed he is in her."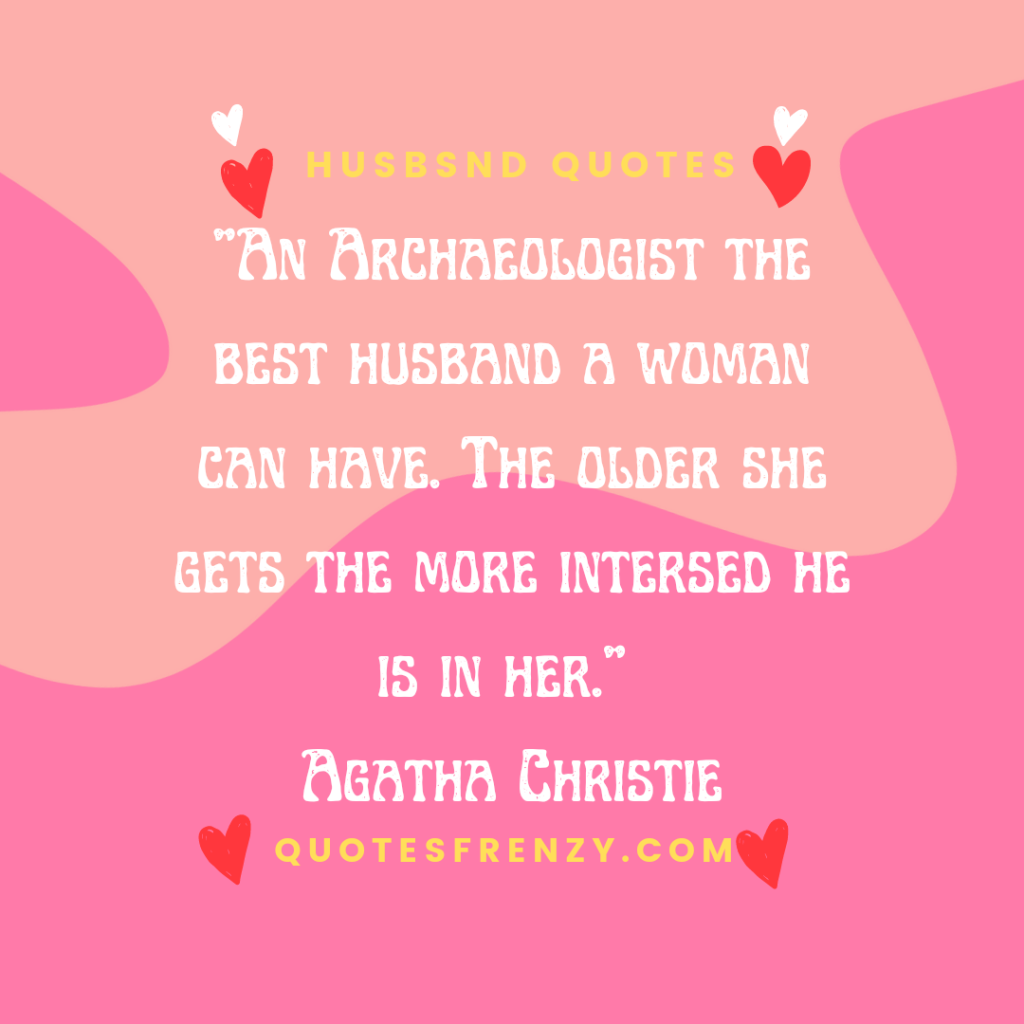 Archaeologists know the real value of old things, so they will respect their wives till the end.
---
Sarah Jessica Parker
"He's the funniest, smartest person I know. It doesn't mean he doesn't bug me and I'm sure I bug him sometimes"
Though husband and wife bug each other many times, but they get the smile on their faces because of each other.
---
Katherine Dunham
"I am happy to know that my husband regards me as a woman and a person."
Husband and wife should always value and respect each other no matter what the situation is.
---
Hoosier Farmer
"Love is the thing that enables a woman to sing while she mops up the floor after her husband has walk across it in his barn boots."
Love can make us do anything, a wife who is in love with her husband will never feel bad while mopping the floor thousand times when her husband walks around dirty shoes.