Quotes About Community-The people we interact together every day makes the community.  The community is majorly made by people who live in the same neighborhood. A community can also be made by people who share the same interest, for instance, the teachers and students in school together with parents makes up a community. The people in the community offer support to the fellow community members when faced with difficulties. The Quotes About Community help us appreciate the people we live together. The following are some of the quotes
Without a Sense Of Caring, There Can Be No Sense Of Community – Anthony J. D'Angelo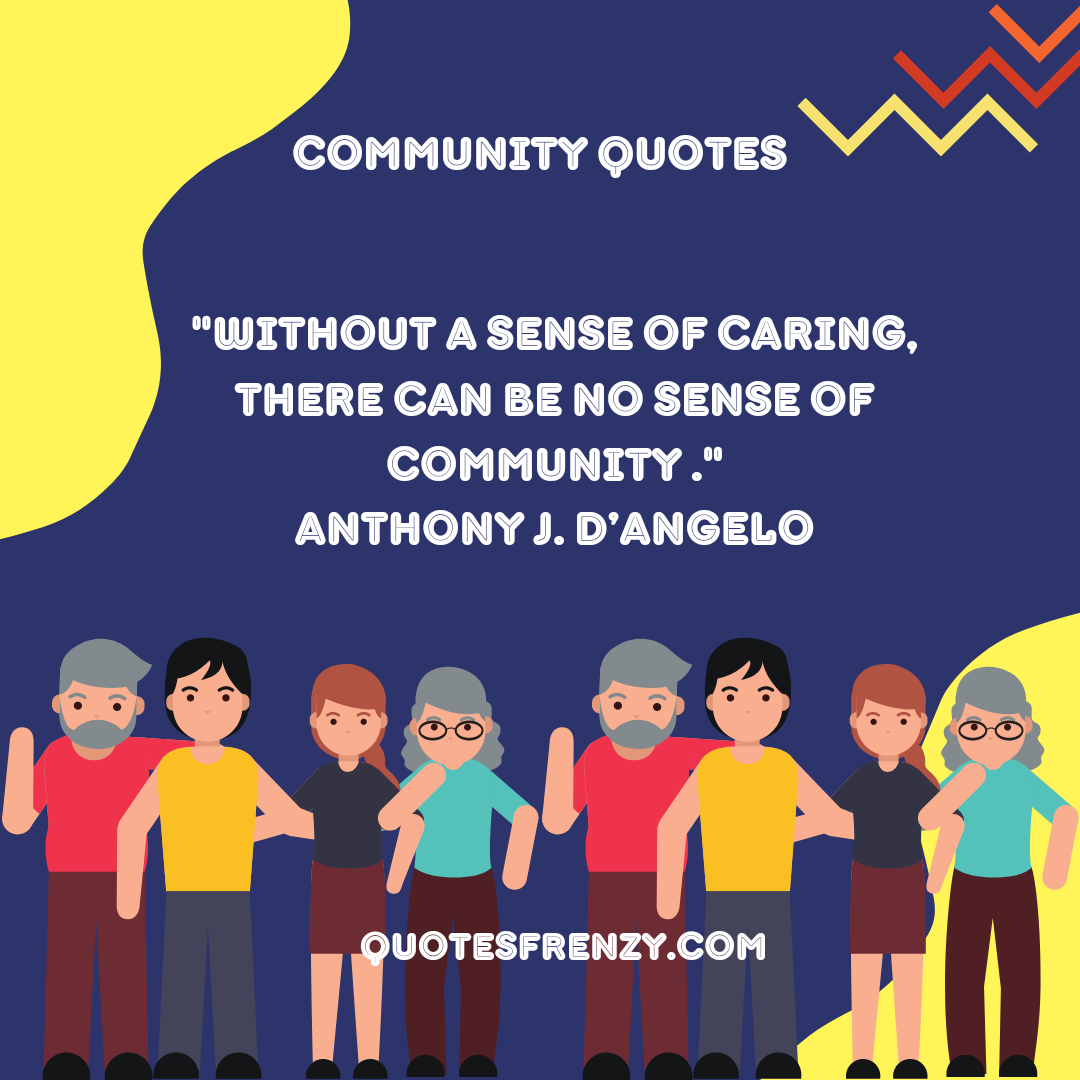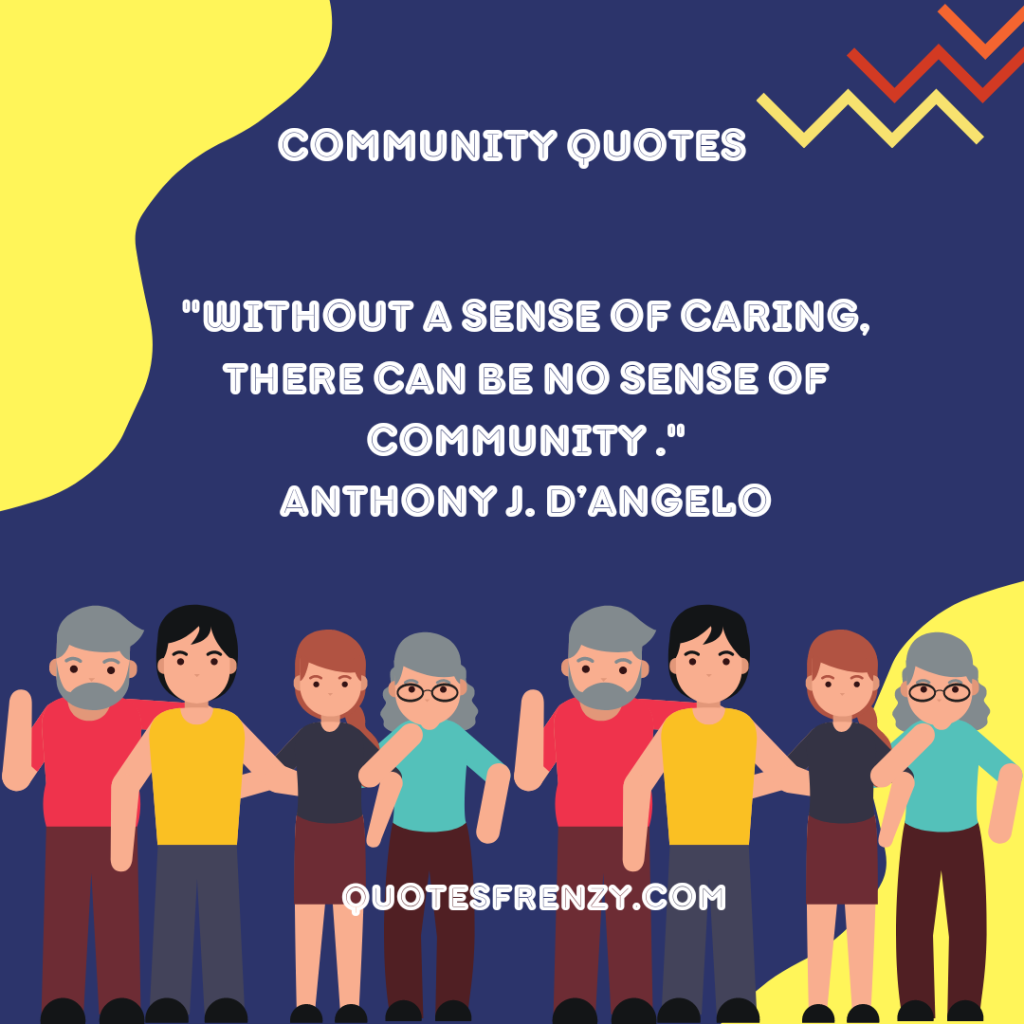 A group of people living together or sharing similar interests cannot make up a community if they do not have care and love for each other. A community is there for you in times of needs, they are caring, and they are the people that ensure that you live comfortably. A caring community is a right community to live in.
---
Quotes About Community
---
"There is no power for change greater than a community discovering what it cares about." Margaret J. Wheatley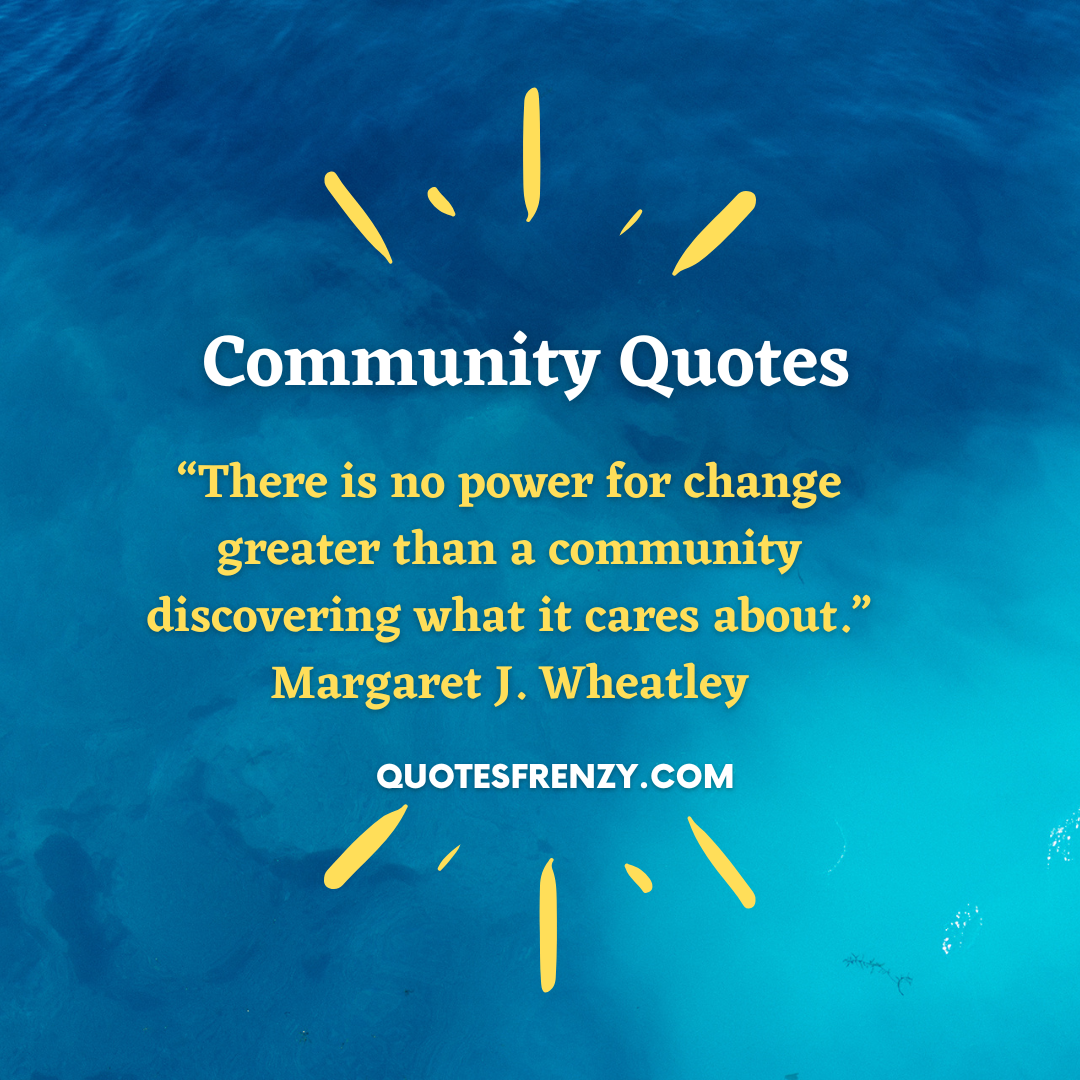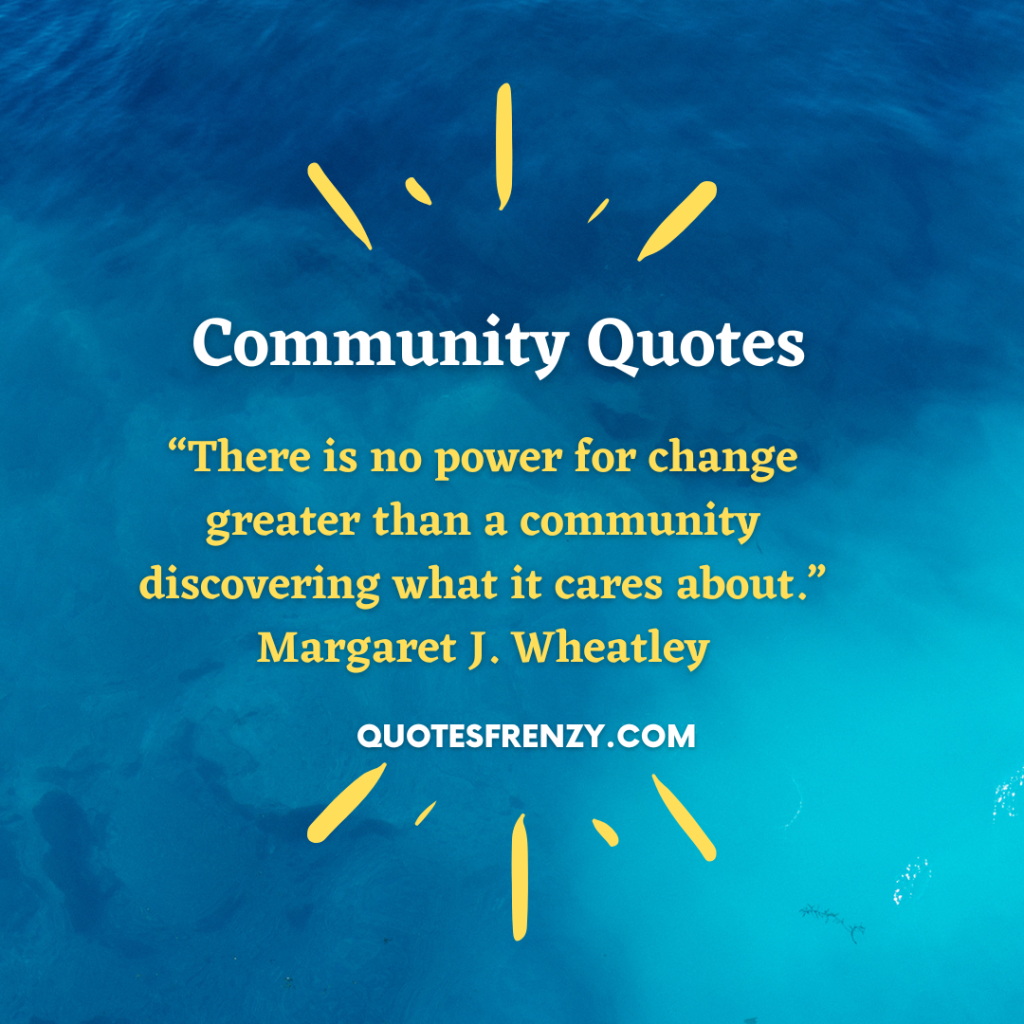 ---
Also read…
---
"The future of every community lies in capturing the passion, imagination, and resources of its people." Ernesto Sirolli
---
"It is vain to talk of the interest of the community, without understanding what is the interest of the individual" Jeremy Bentham
---
"Surplus wealth is a sacred trust which its possessor is bound to administer in his lifetime for the good of the community." Andrew Carnegie
---
"A small compassionate act enlarges the scope of community." Mary Anne Radmacher
---
"A community needs a soul if it is to become a true home for human beings. You.. the people must give it this soul." Pope John Paul II
---
"A community is like a ship; everyone ought to be prepared to take the helm." Henrik Ibsen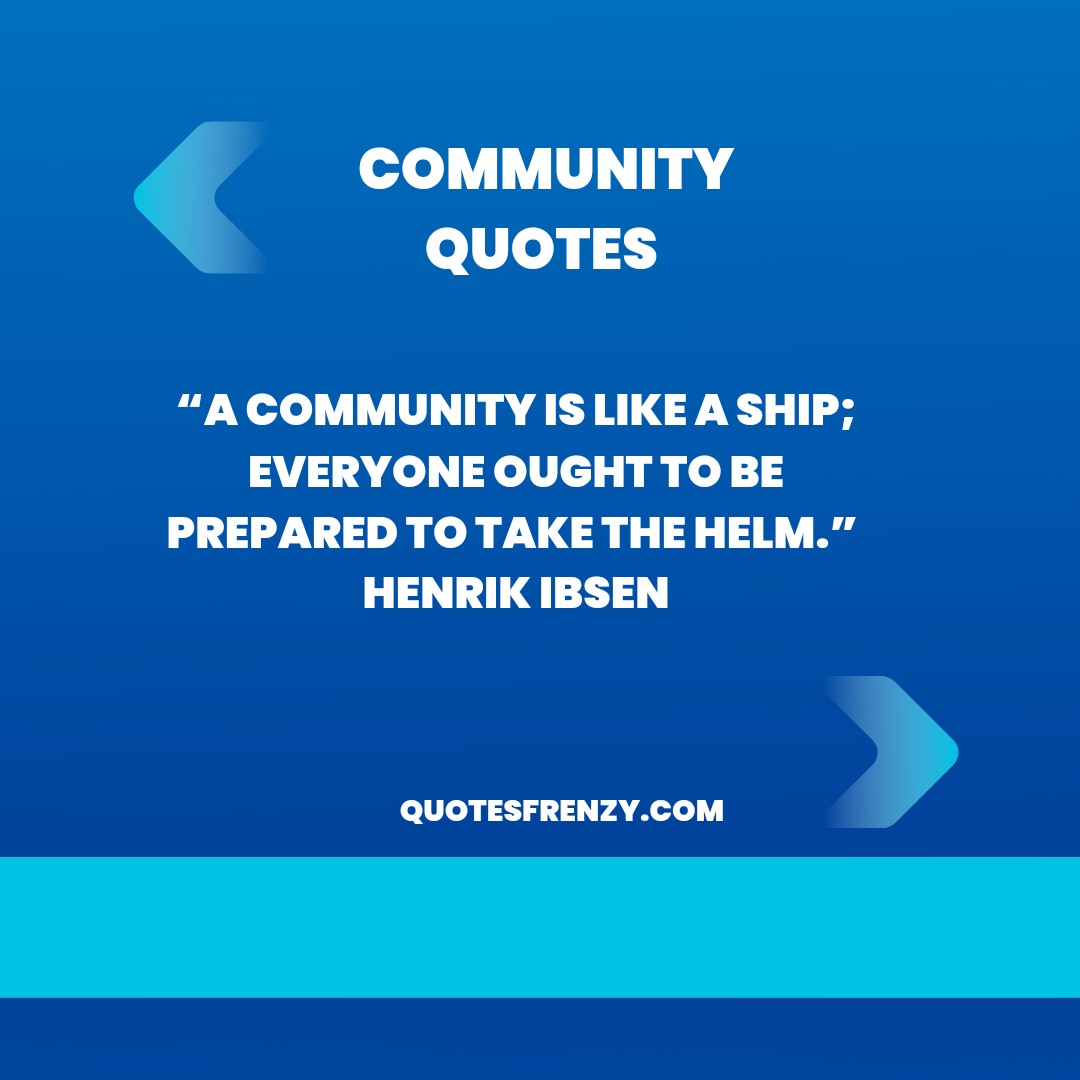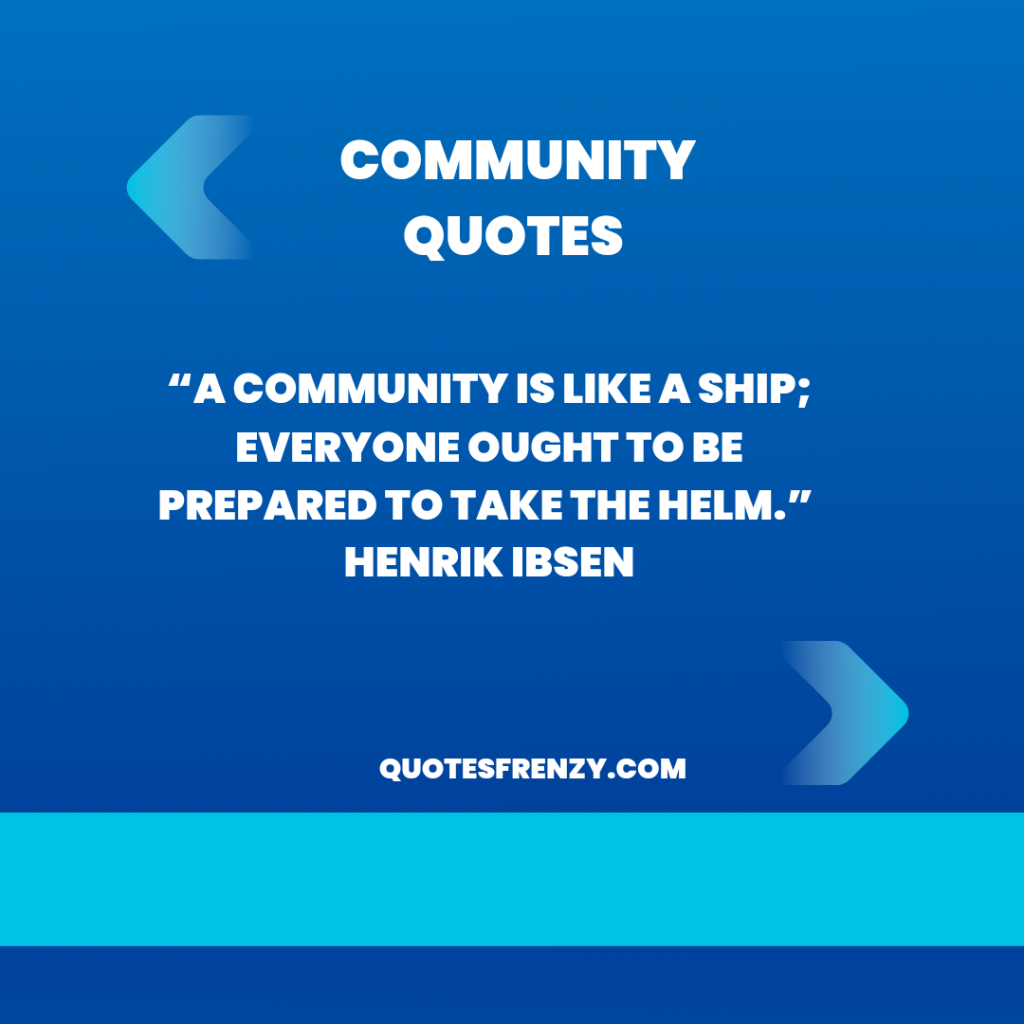 ---
"We have all known the long loneliness, and we have found that the answer is community." Dorothy Day
---
"We were born to unite with our fellow men, and to join in community with the human race." Marcus Tullius Cicero
---
"Tolerance is the first principle of community; it is the spirit which conserves the best that all men think." Helen Keller
---
"Every person is defined by the communities she belongs to." Orson Scott Card
---
"Our differences are our strength as a species and as a world community." Nelson Mandela
---
"The body is a community made up of its innumerable cells or inhabitants." Thomas A. Edison
---
"Home ownership is the cornerstone of a strong community." Rick Renzi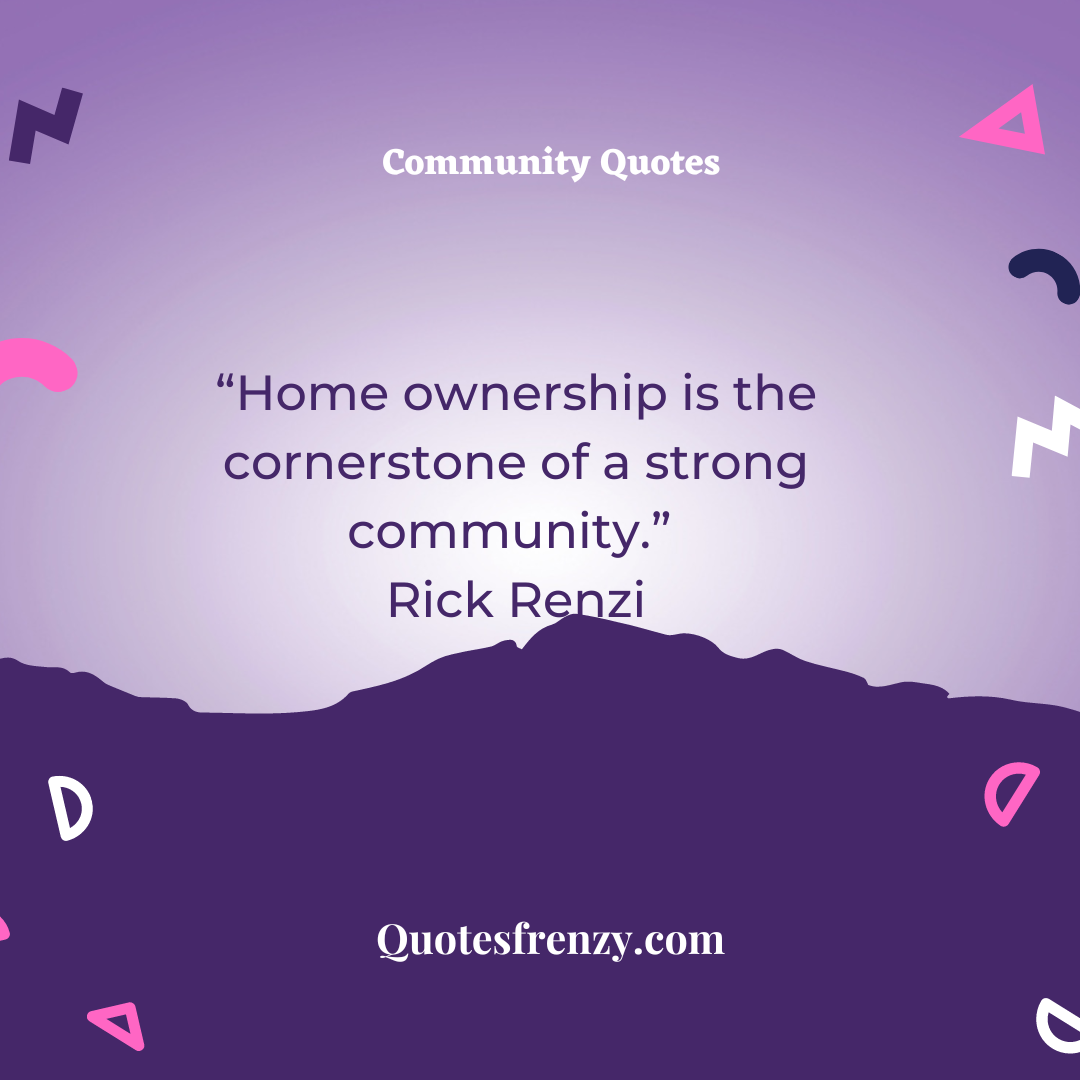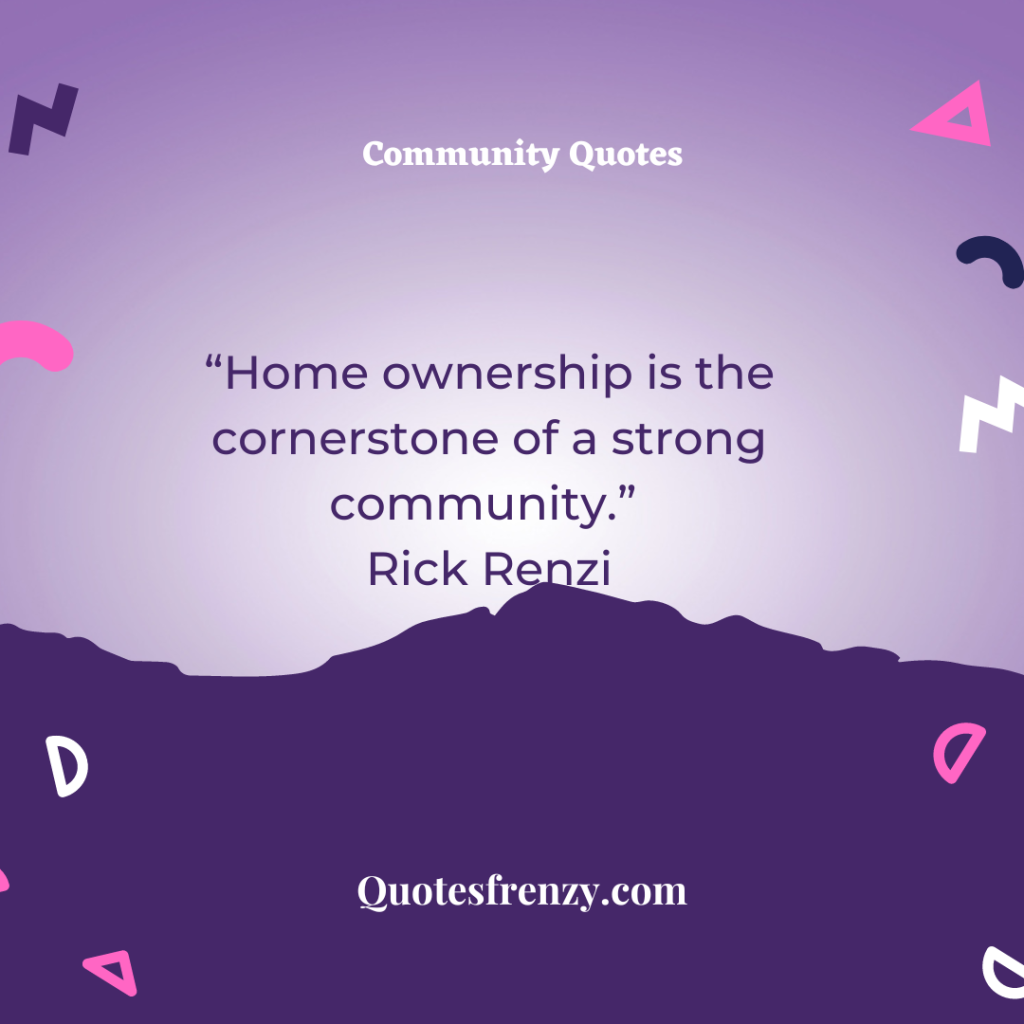 ---
"Work for most people is really very social, and the actual thinking is often done in community." Tobias Wolff
---
"When one neighbor helps another, we strengthen our communities." Jennifer Pahlka
---
"I think tolerance and acceptance and love is something that feeds every community." Lady Gaga
---
"Without community, there is no liberation." Audre Lorde
---
"Maturity is produced through relationships and community." Rick Warren
---
"A leader can create a company, but a community creates a movement," Blake Mycoskie
---
"Individuals can resist injustice, but only a community can do justice." James J. Corbett
---
We Have All Known the Long Loneliness And We Have Learned That The Only Solution Is Love And That Love Comes With Community – Dorothy Day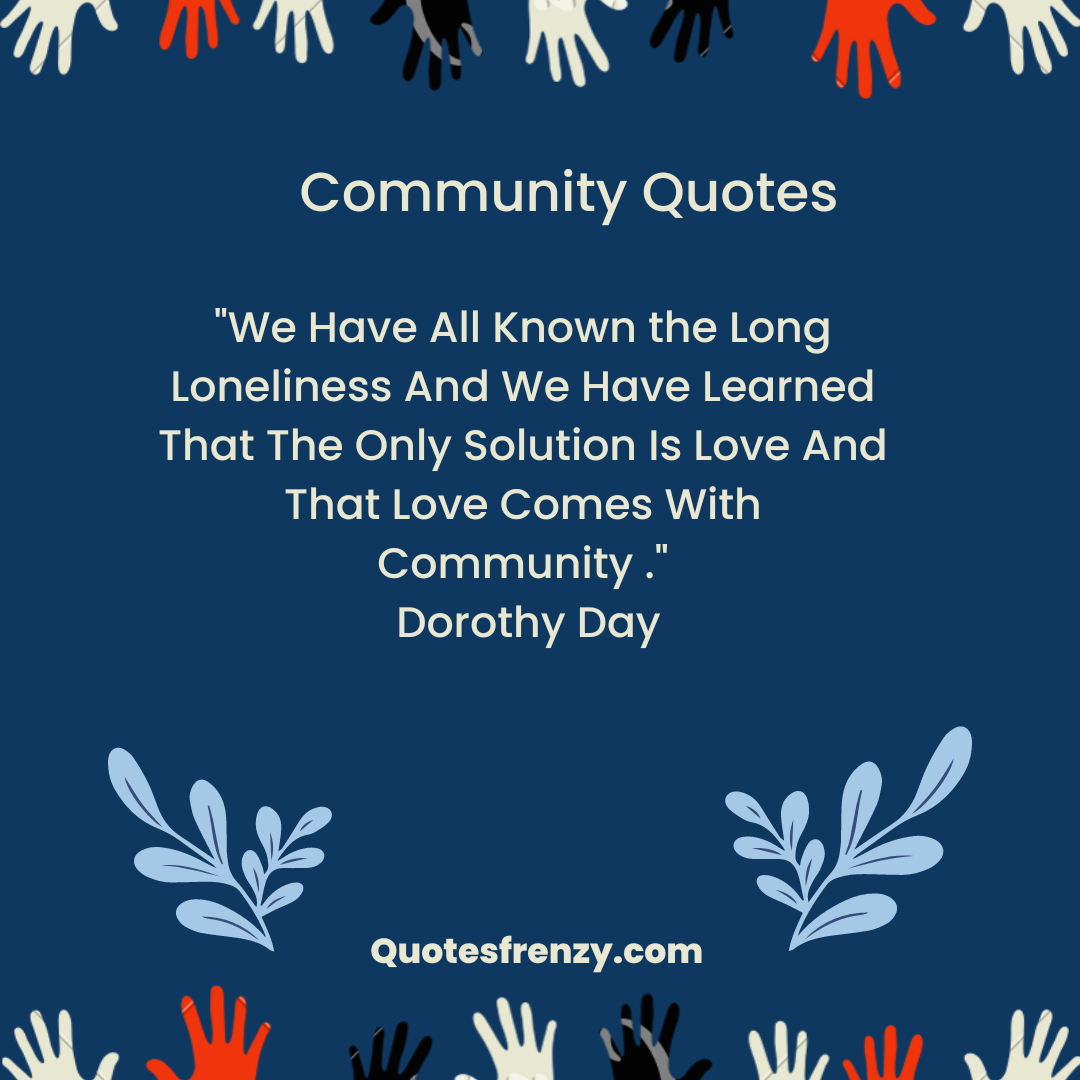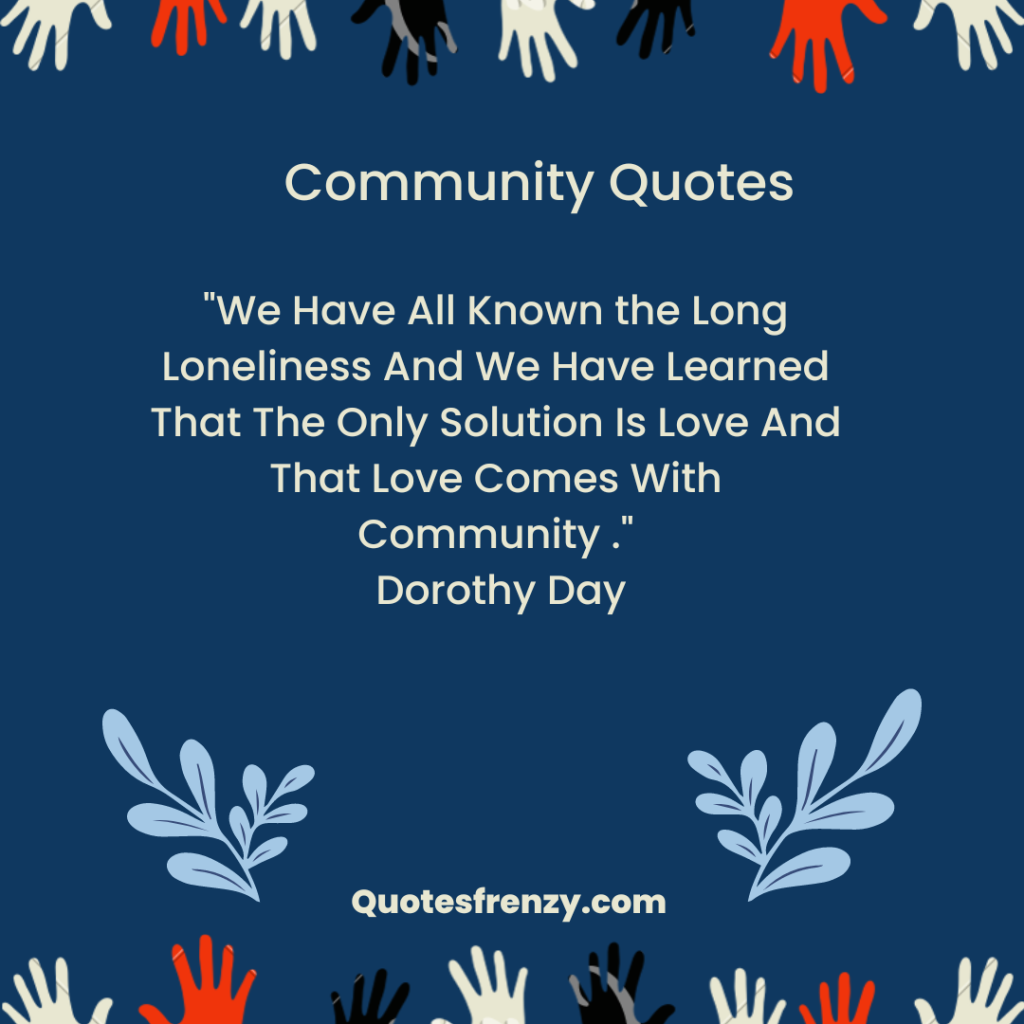 Loneliness is as a result of lack of people whom you can interact with. A lonely person does not get help from others, therefore their lives are dull and boring. People around us makes us laugh, they make us forget the worldly difficulties and they help to ease the burden that we may have. A lonely person does not have a love for others, they thus do not get the love back. A community is only made up of people who have a love for each other.
Communication Leads To Community, That Is, To Understanding, Intimacy And Mutual Valuing – Rollo May
For you to be part of any community, the gateway to go through is the art of communication. For you to be heard you need to make yourself heard by speaking up.  When one opens up, the other people will be able to know the difficulties that you are facing and thus help you out. Not only for hard times do we need community, we also need them during joyful moments to share together the happy times. Communications lead to understanding and mutual existence.
Quotes About Community thus enable us to live comfortably with the people around us and share mutual benefits.