Fitness Quotes-A physically and mentally fit person is a healthy person. Physical fitness is very important and it is our efforts that will make us a physically fit body. A physically fit person is very active and innovative unlike an unfit person, they usually suffer from health problems that can be avoided by practicing to live a fit lifestyle. Our bodies are once given commodity, therefore we should take care of them by ensuring that there are fit. The following Fitness Quotes will inspire you to develop an interest in maintaining our body fitness
Physical Fitness is not Only One of the Most Important Keys to a Healthy Body, it is the Basis of Dynamic and Creative Intellectual Activity – John F. Kennedy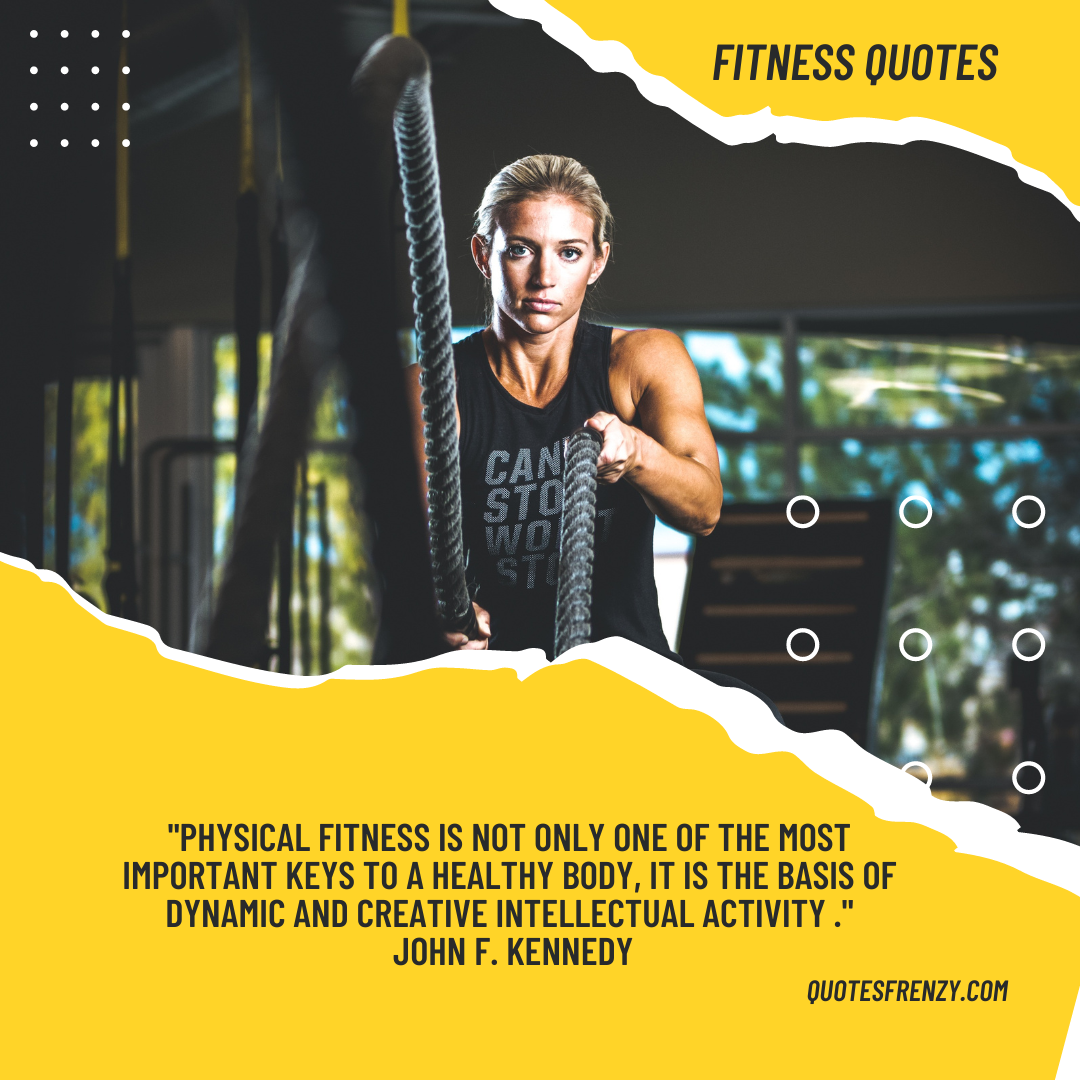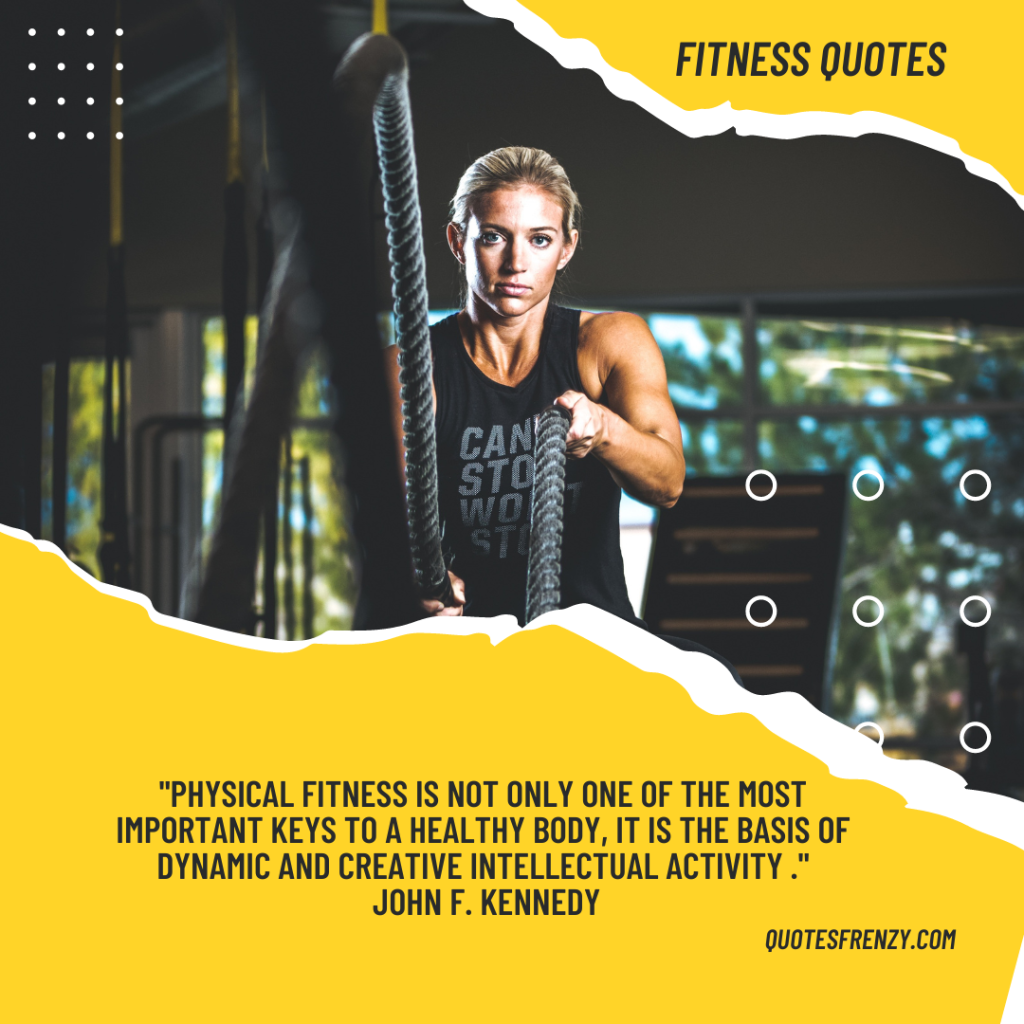 We do exercise to make our bodies fit, but what we do not know is that these exercises that we make improve our mental fitness too. Being mentally fit means being able to think creatively and intelligently. Physical exercises improve our intellectual ability by engaging our minds. Having both a healthy body and a healthy mind is the best wealth you could ever desire for.
---
Motivational Fitness Quotes
---
"The first wealth is health." Ralph Waldo Emerson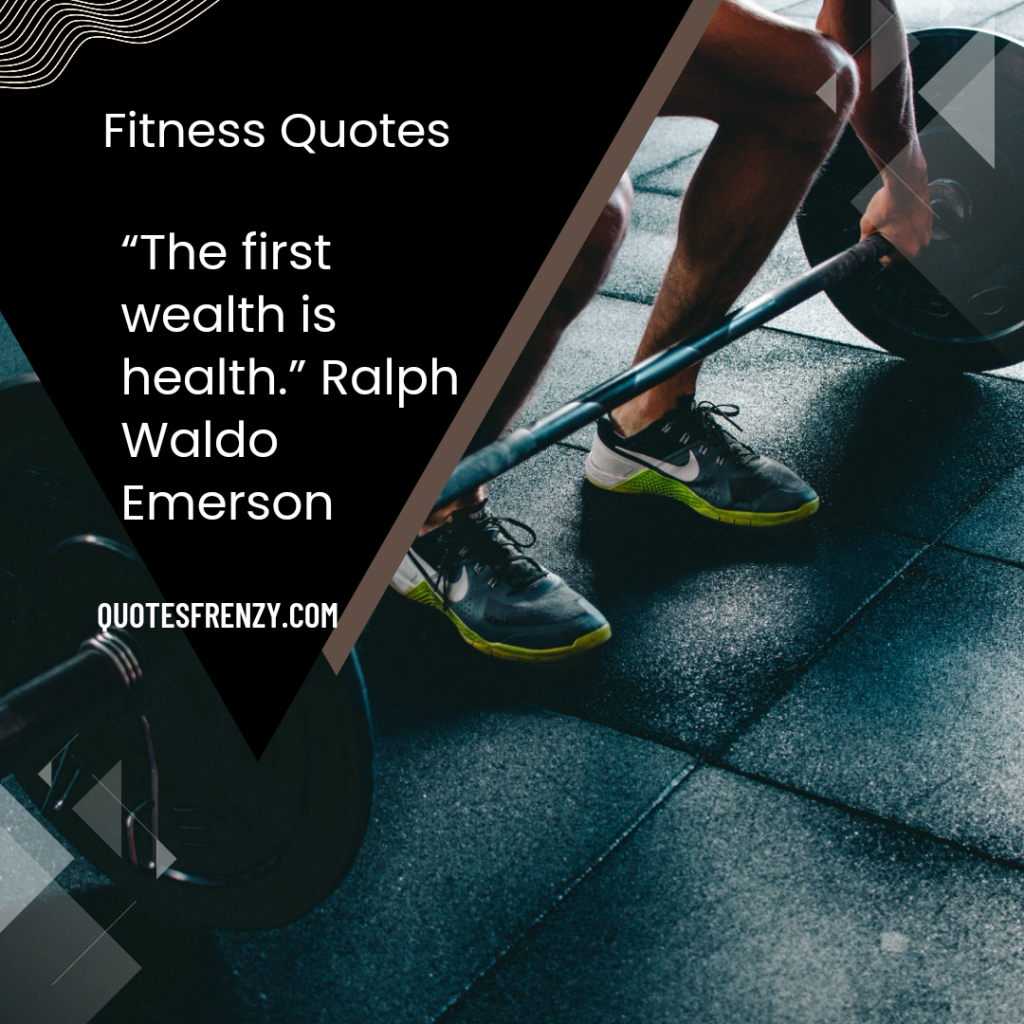 ---
Also read…
Body Building Quotes And Sayings
Stay Strong Quotes And Sayings
---
"Health is the thing that makes you feel that now is the best time of the year." Franklin P. Adams
---
"Strength does not come from physical capacity. It comes from an indomitable will." Mahatma Gandhi
---
"Take care of your body. It's the only place you have to live." Jim Rohn
---
"The human body is the best picture of the human soul." Ludwig Wittgenstein
---
"Life is like riding a bicycle. To keep your balance, you must keep moving." Albert Einstein
---
"Toughness is in the soul and spirit, not in muscles." Alex Karras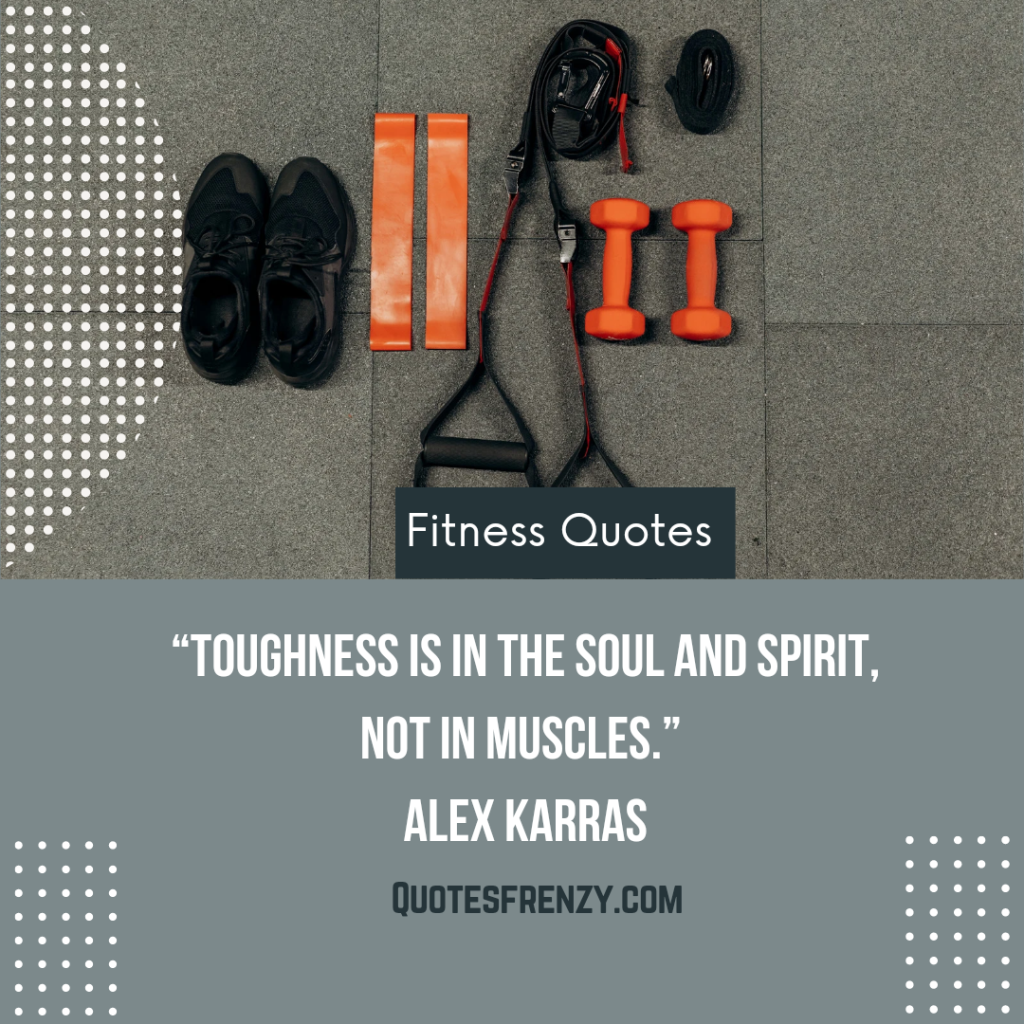 ---
Body Building Quotes And Sayings
---
"Mental attitude is more important than mental capacity." Walter Dill Scott
---
"Energy and persistence conquer all things." Benjamin Franklin
---
"Nothing great was ever achieved without enthusiasm." Ralph Waldo Emerson
---
"Happiness lies, first of all, in health." George William Curtis
---
"The last three or four reps is what makes the muscle grow." Arnold Schwarzenegger
---
"Believe you can and you're halfway there." Theodore Roosevelt
---
"It's hard to beat a person that never gives up." Babe Ruth
---
"It is exercise alone that supports the spirits, and keeps the mind in vigor." Marcus Tullius Cicero
---
"You must also give mental and physical fitness priority." Jim Otto
---
"Run hard, be strong, think big!" Percy Cerutty
---
"Life is not living, but living in health." Martial
---
"Fitness is a luxury when you are busy!" Lauren Conrad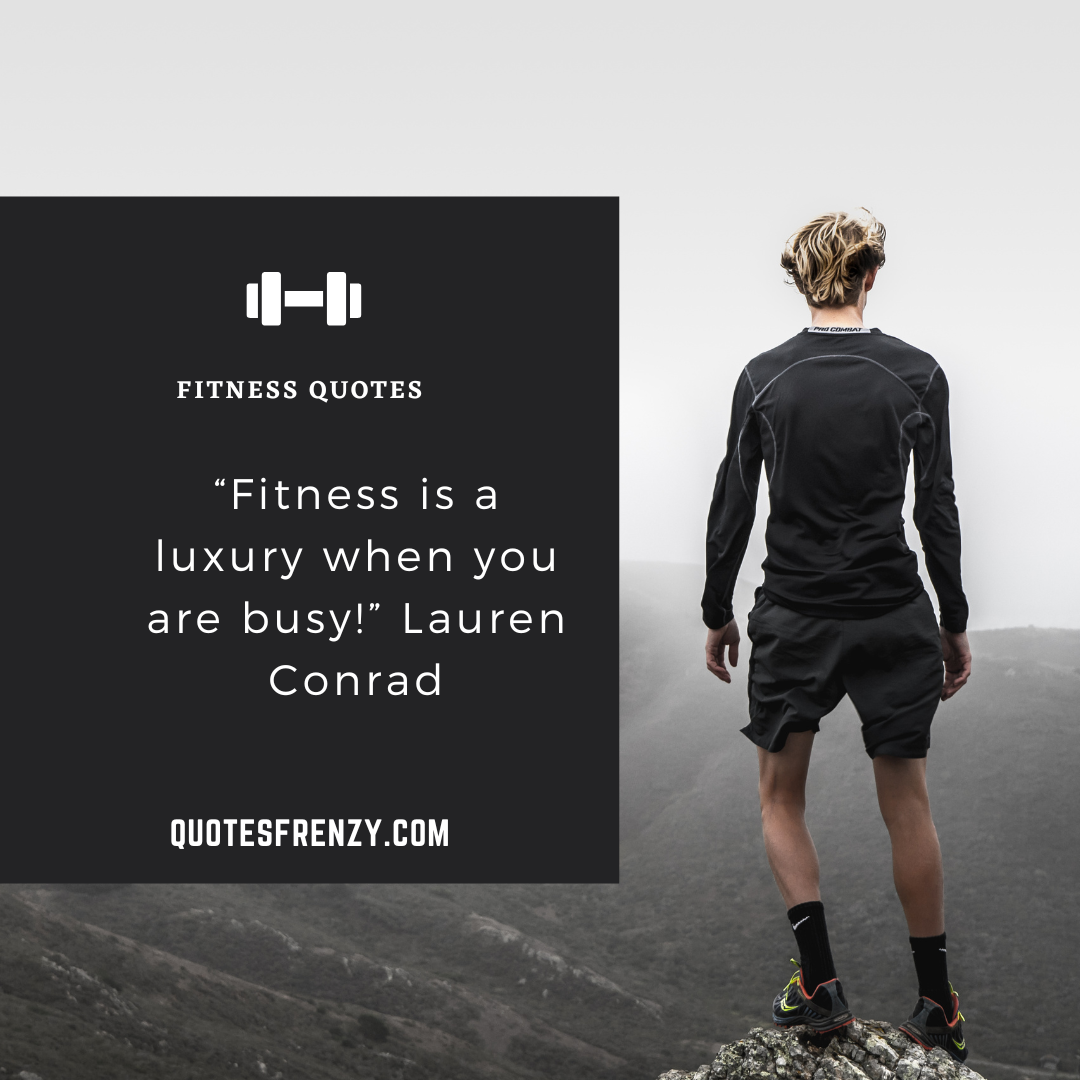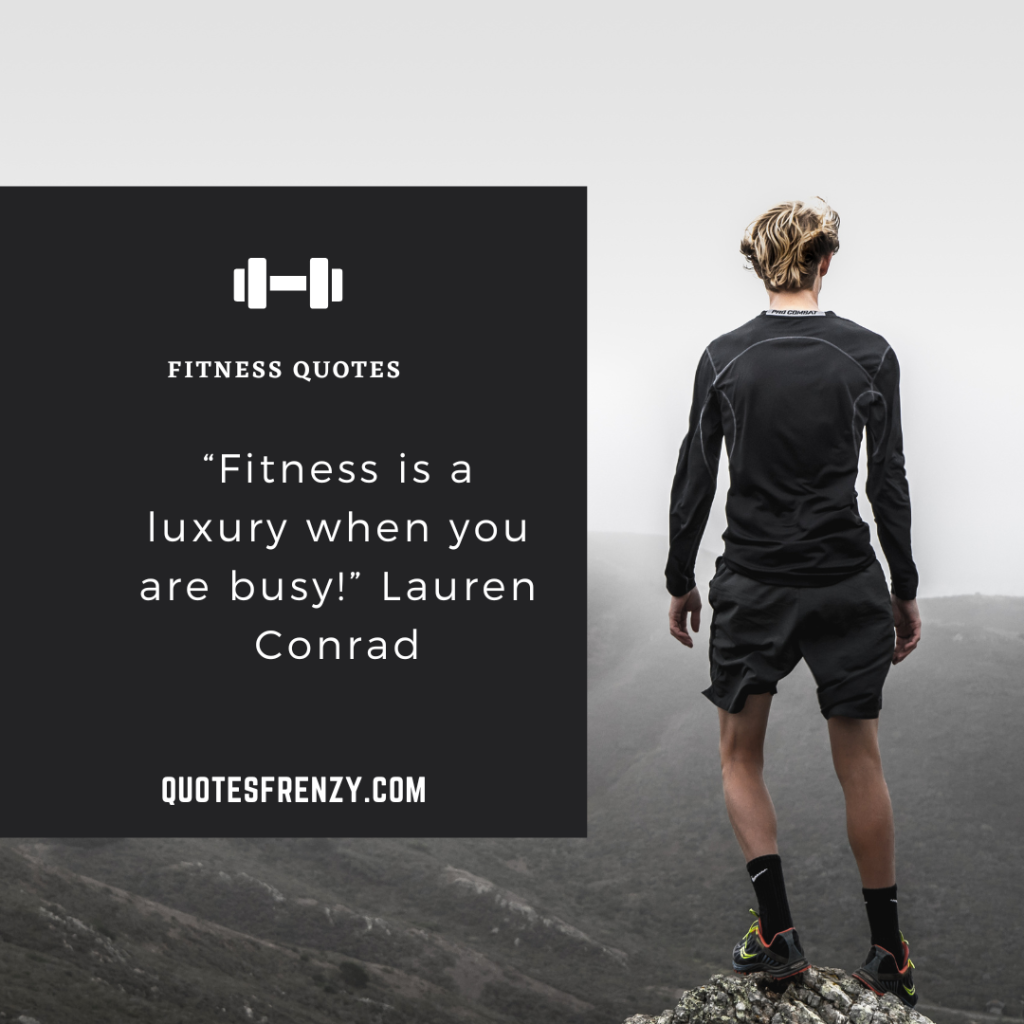 ---
"For life is only life when blessed with health." Martial
---
"Health is worth more than learning." Thomas Jefferson
---
"Physical fitness can neither be achieved by wishful thinking nor outright purchase." Joseph Pilates
---
"To lengthen thy life, lessen thy meals." Benjamin Franklin
---
"Take care of your body. It's the only place you have to live." Jim Rohn
---
"I like exercise. I like a healthy body." Erin Gray
---
To Enjoy the Glow of Good Health, You Must Exercise – Gene Tunney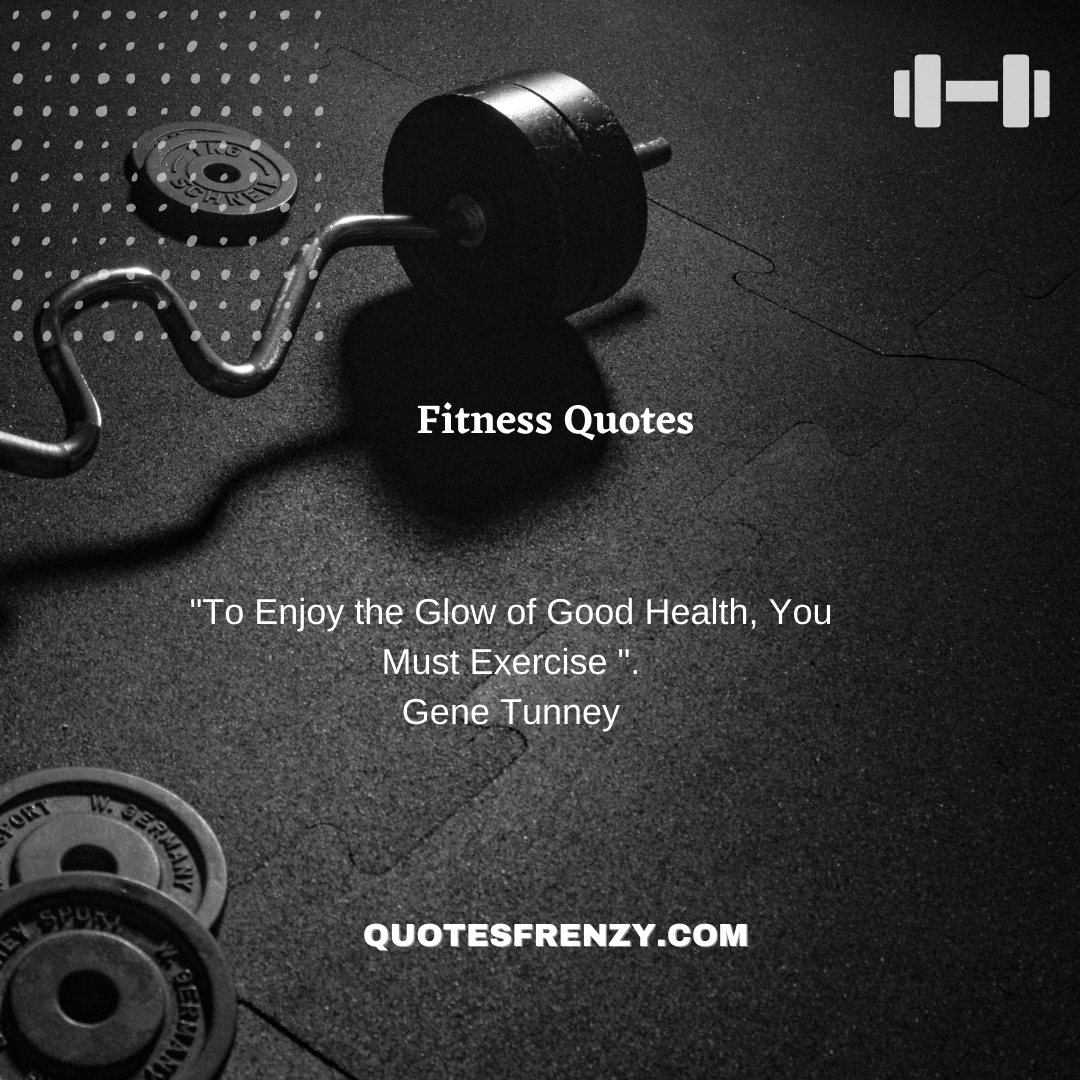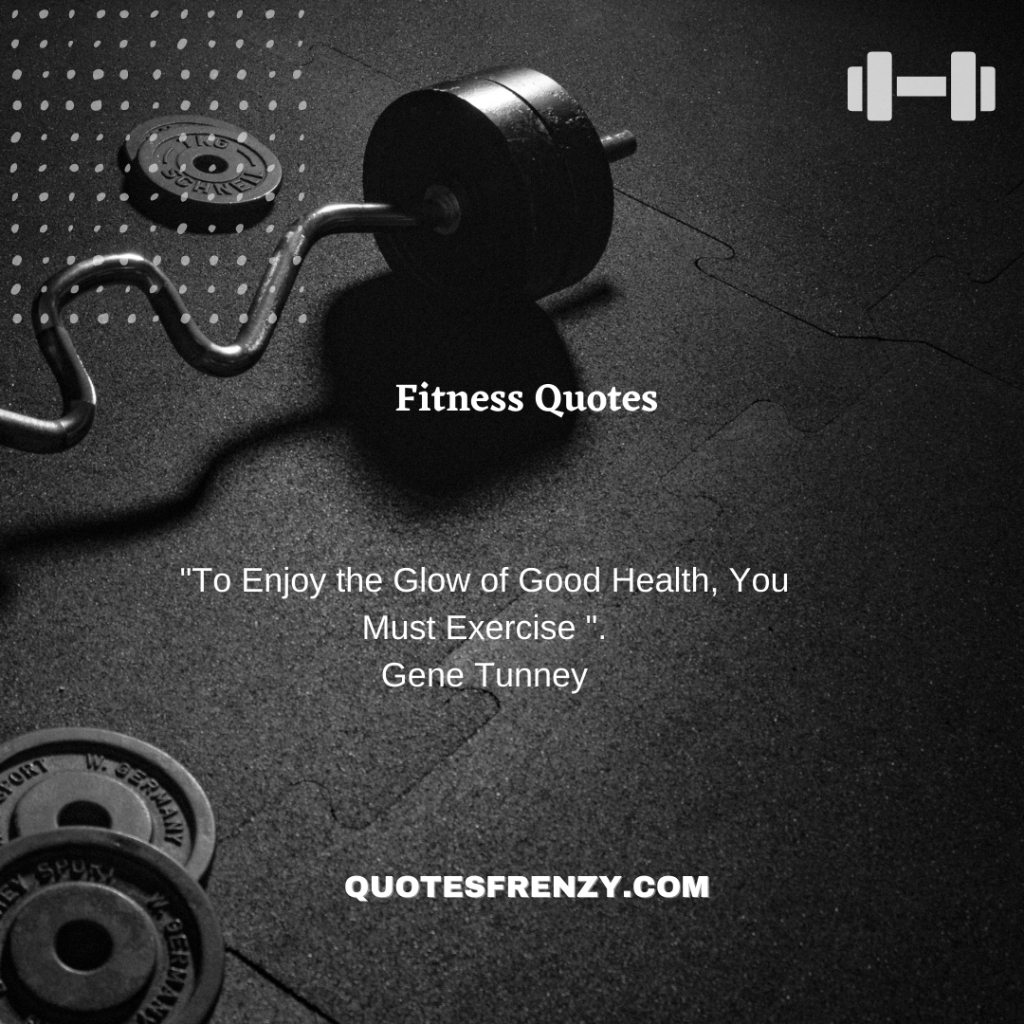 Physical fitness does not simply happen if we don't take a step. To be fit we need to exercise our bodies. There are several means of exercising, the simplest and cheapest is to jog around in the morning or to practice sit-ups exercise when alone in the house. Some people do know the value of physical fitness and they have taken a step further to buy exercise tools and some do even pay to attend physical fitness classes.
---
Take Care of Your Body. It's the Only Place you have to Live – Jim Rohn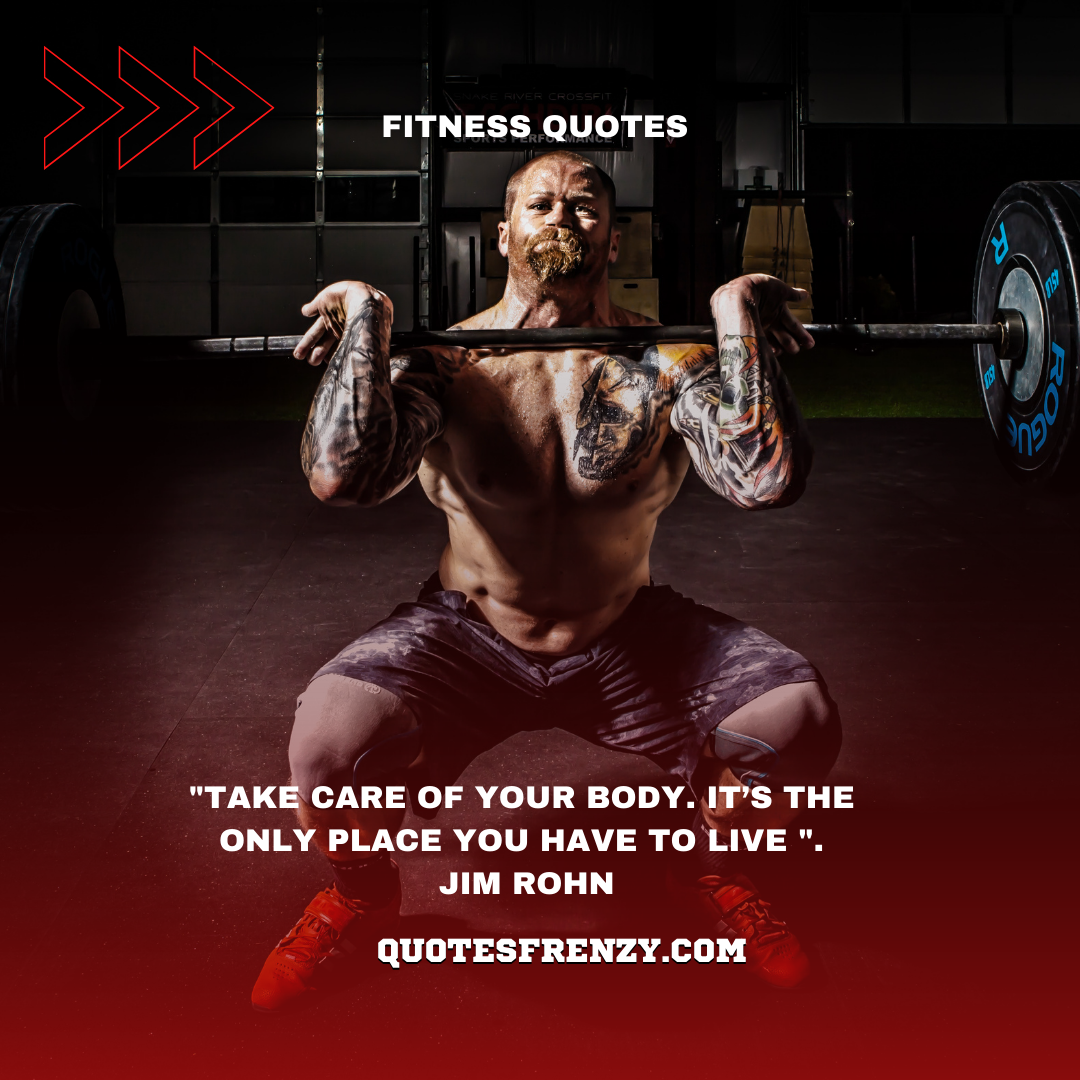 Our bodies are important parts of our lives. Without our bodies we are nothing or we will simply not exist. Since it is the only place for us to live, we should take care of them. Taking care of our bodies means exercising and eating a healthy diet. If we fail to exercise, our bodies will be prone to ailments and other related health problems.
The Fitness Quotes remind us to embrace our bodies by ensuring that they are always healthy. A healthy body is a body that is physically fit and free from diseases. Choosing to be fit is the best option one can make.