Rainbow Quotes-Every child cherishes when he finds a rainbow after the rain. Rainbow depicts happiness. It usually appears when there is sunlight during rain and also due to some chemical reactions in nature. Rainbow has seven colors in it, and each color represents something like red represents life, orange is for healing, yellow represents the sunlight, green represents the nature, blue is for art, indigo for harmony and violet represents the human spirit.
When you see a rainbow it should be definitely an eye feast for you. Also, it inspires you to spread peace as much as possible. Also, this Rainbow Quotes might help you in some way or the other.
---
Famous Rainbow Quotes
---
"Try to be a rainbow in someone's cloud." Maya Angelou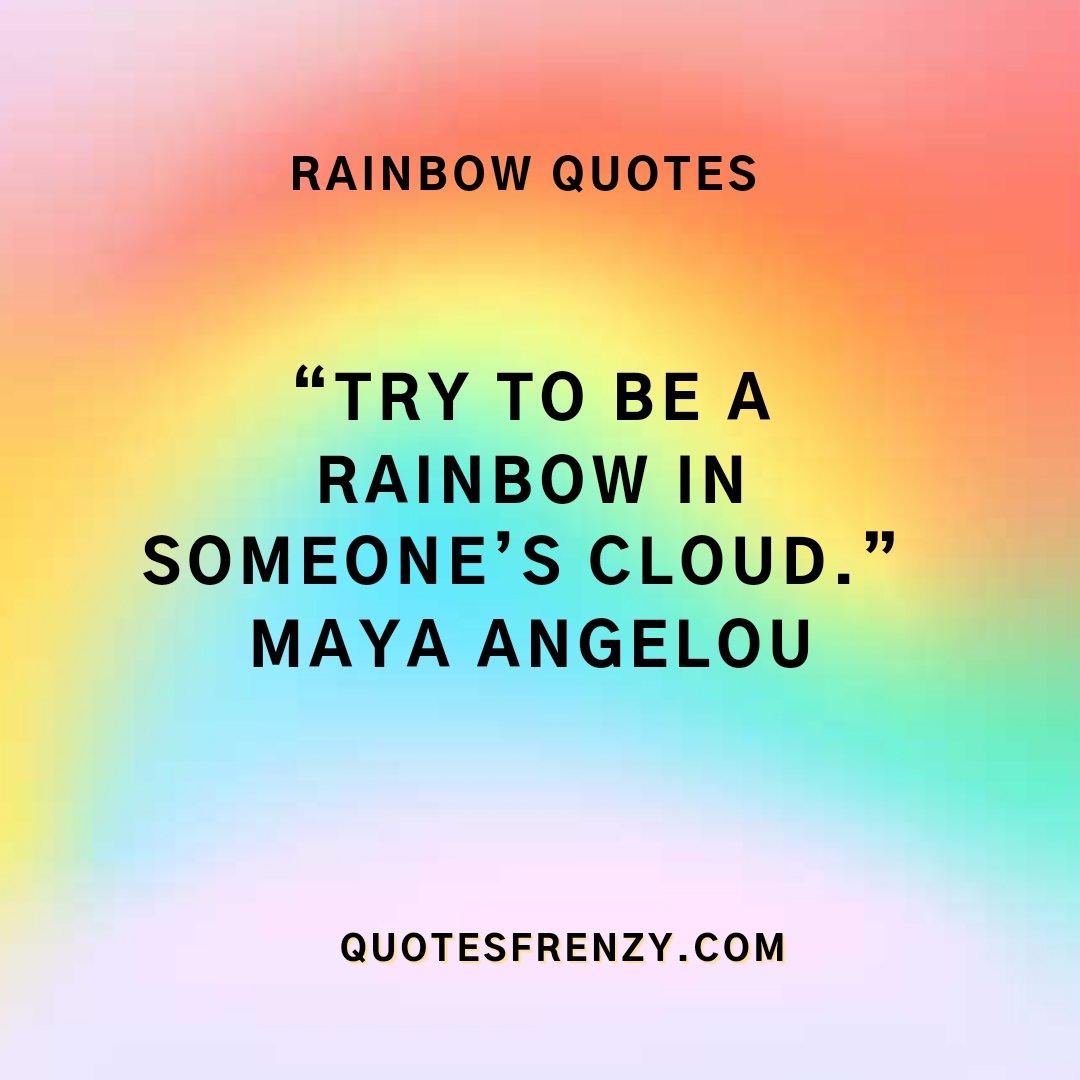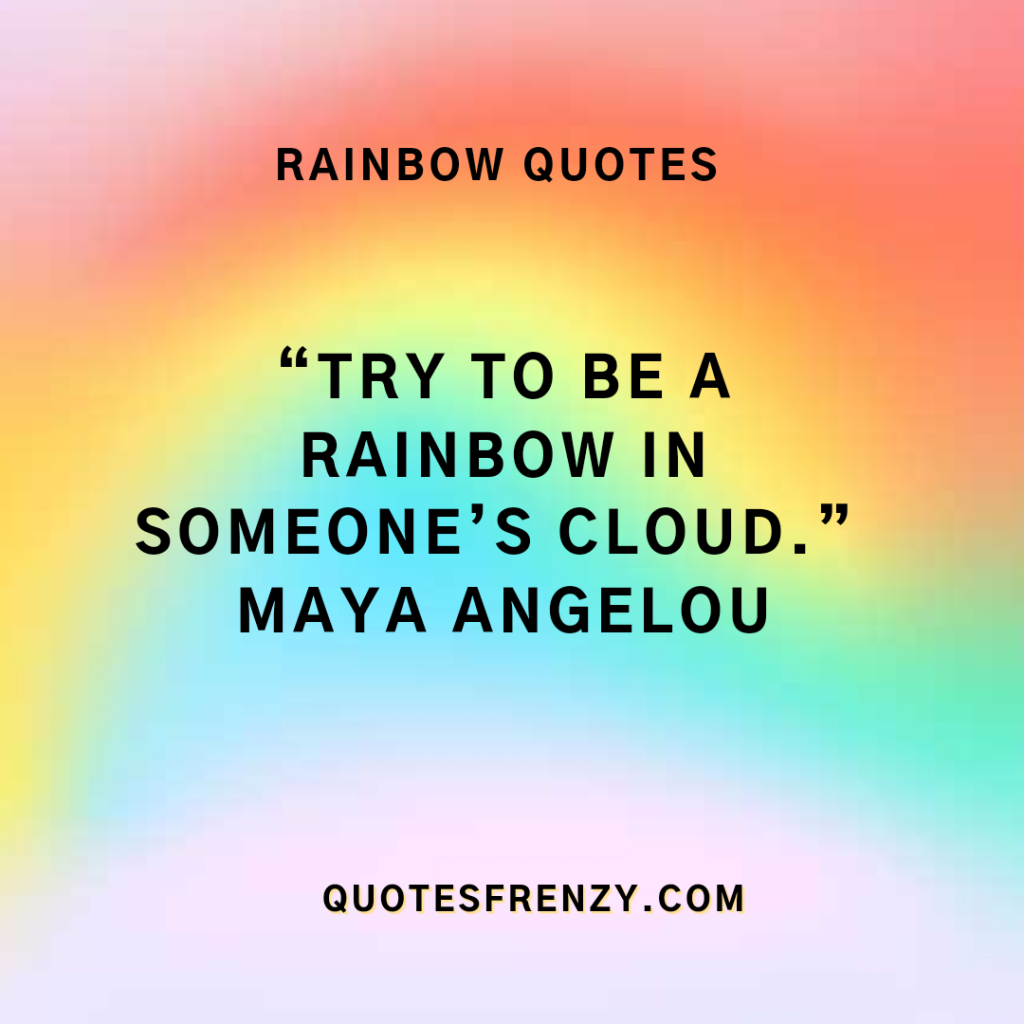 ---
"The way I see it, if you want the rainbow, you gotta put up with the rain." Dolly Parton
---
"Somewhere over the rainbow, skies are blue, and the dreams that you dare to dream really do come true." L. Frank Baum
Also read…
---
"True love will never fade like a rainbow." Jon Jones
---
"Today's teardrops are tomorrow's rainbows." Ricky Nelson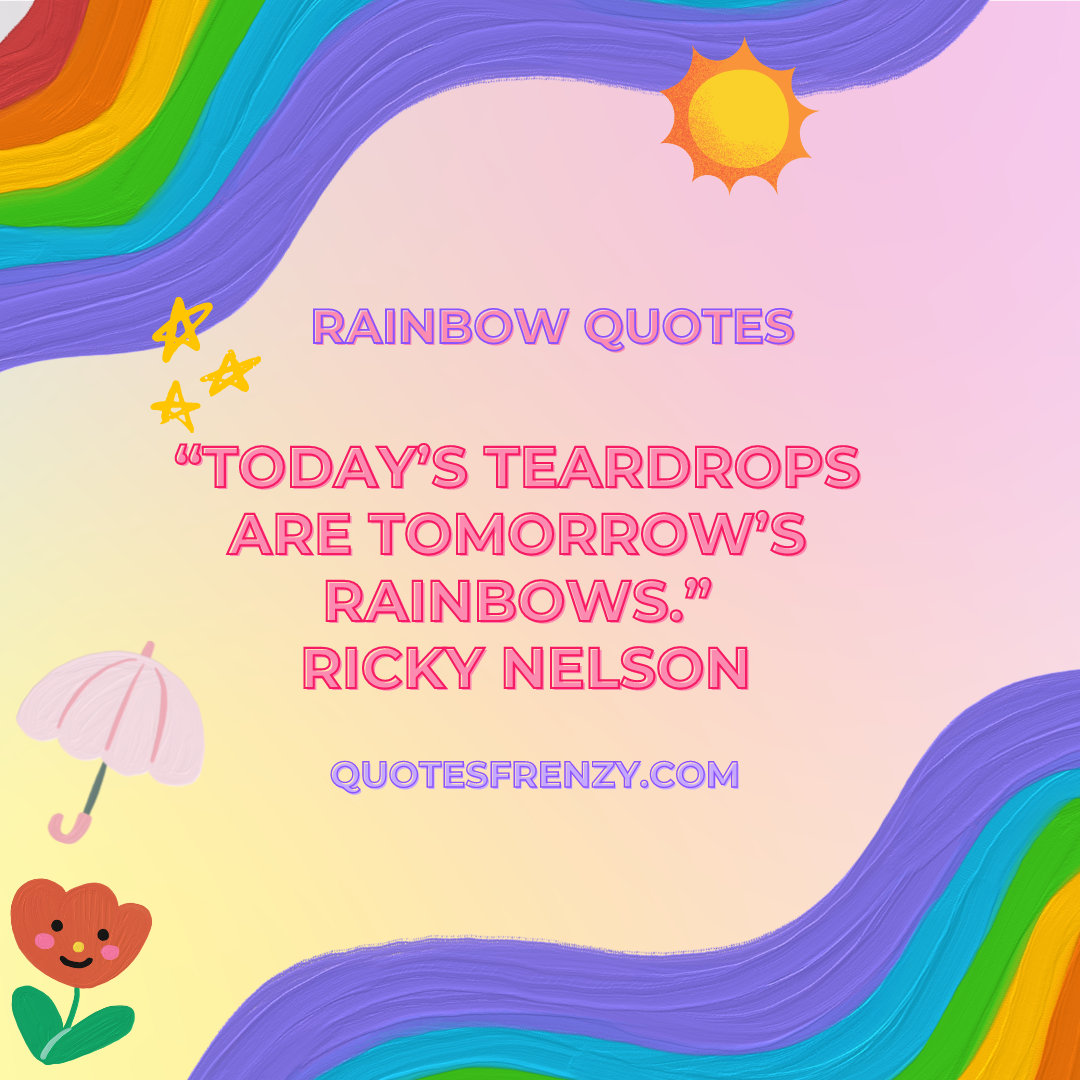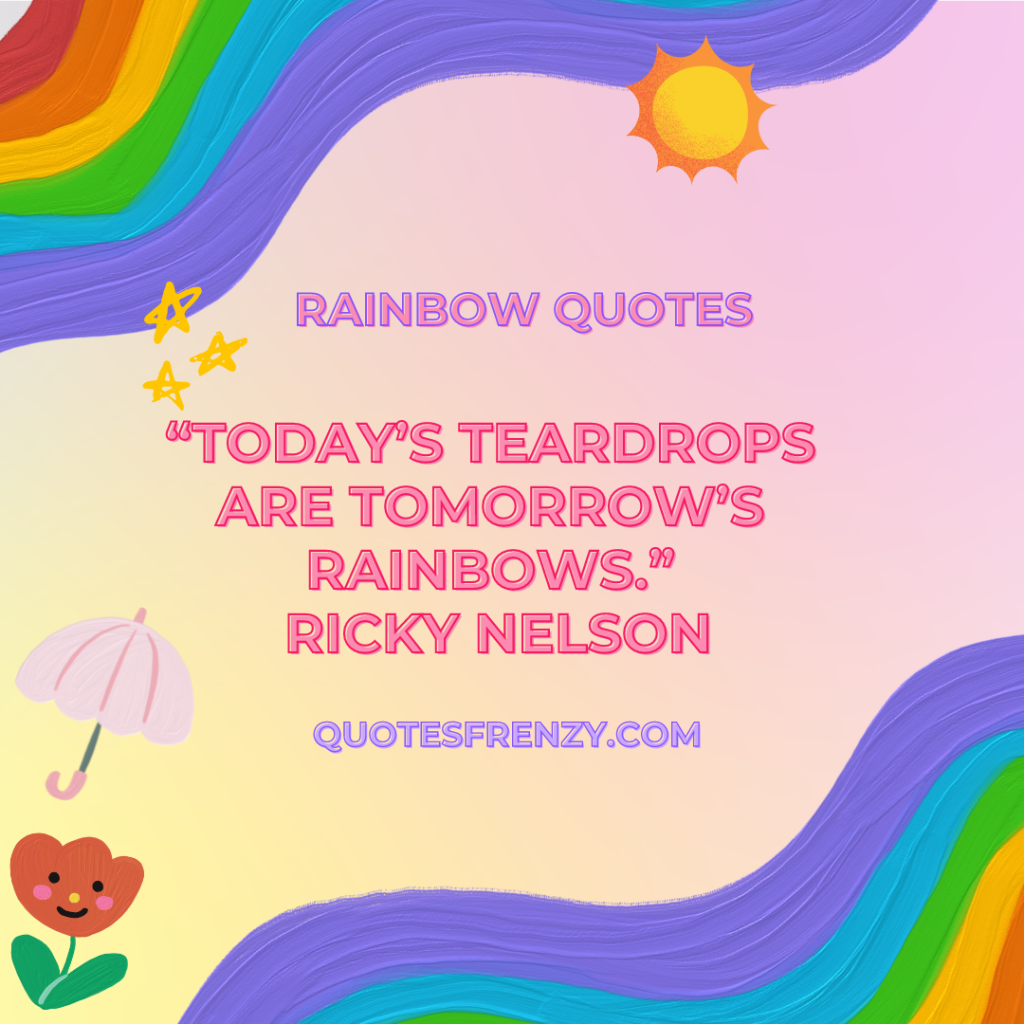 ---
"I'd rather see the world as a rainbow than endless shade of gray." Amani
---
"When the morning gathers the rainbow, want you to know I'm a rainbow too." Bob Marley
---
"Only rainbows after rain…The sun will always come again." Andy Grammer
---
"You'll never find a rainbow if you're looking down" Charlie Chaplin
---
"My dream is to fly. Oh, my rainbow it is too high." Ruslana Korshunova
---
"If happy little bluebirds fly beyond the rainbow, why oh why can't I?" Yip Harburg
---
"There's a rainbow in the sky, all the time, don't be blind" Ziggy Marley
---
"One can enjoy a rainbow without necessarily forgetting the forces that made it." Mark Twain
---
"The soul would have no rainbow had the eyes no tears." John Vance Cheney
---
"At the end of the dream, on the other side of the rainbow, there's only light." Frederick Lenz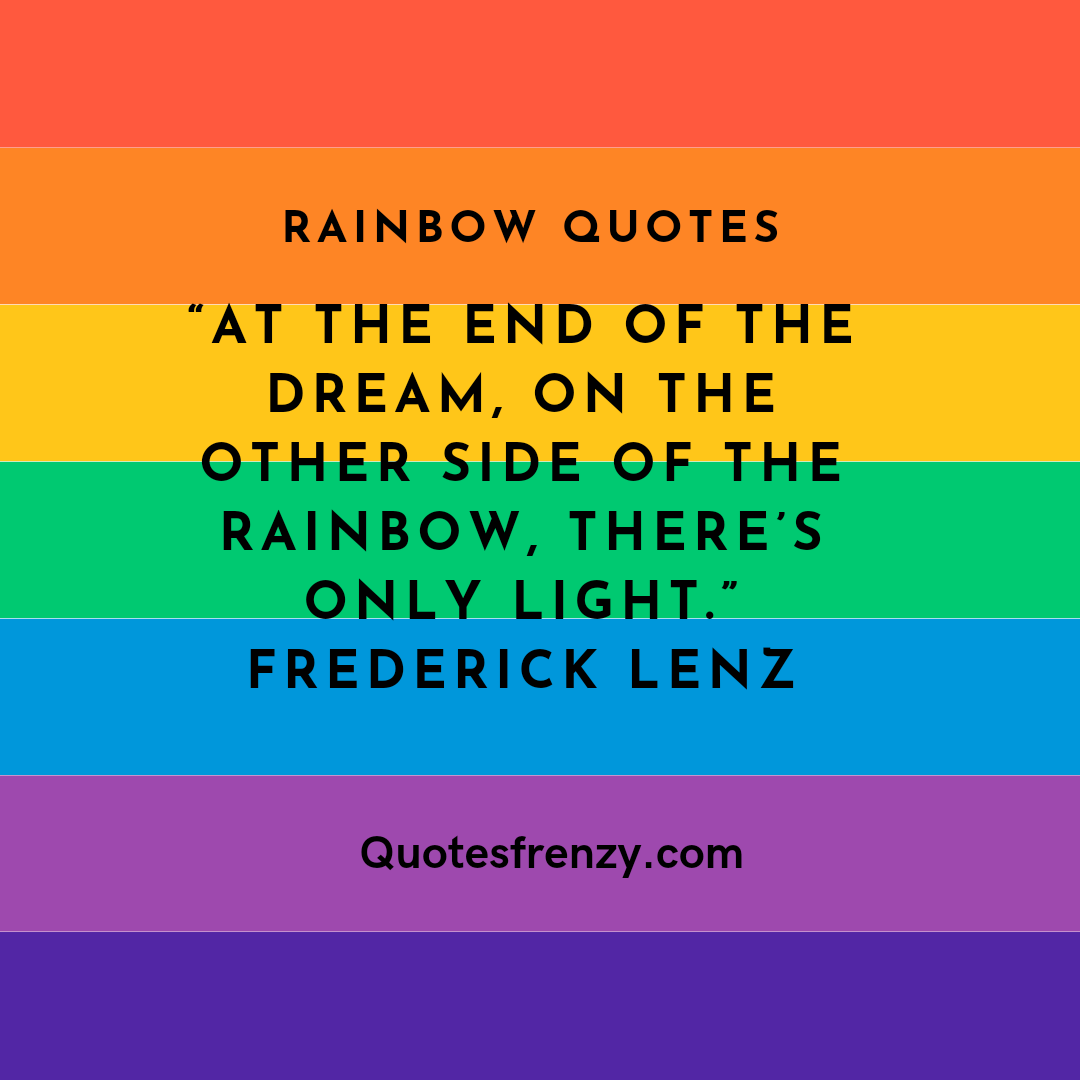 ---
"Life without dreams is like a rainbow without colours." Greyson Chance
---
"God loves an idle rainbow, no less than laboring seas." Ralph Hodgson
---
"We live in a rainbow of chaos." Paul Cezanne
---
"The Lord survives the rainbow of His will." Robert Lowell
---
"Dare to love yourself as if you were a rainbow with gold at both ends." Aberjhani
---
"If you want to see a rainbow you have to learn to see the rain." Paulo Coelho
---
"After every storm, if you look hard enough, a rainbow appears." Mariah Carey
---
"There can be no rainbow without a cloud and a storm." John H. Vincent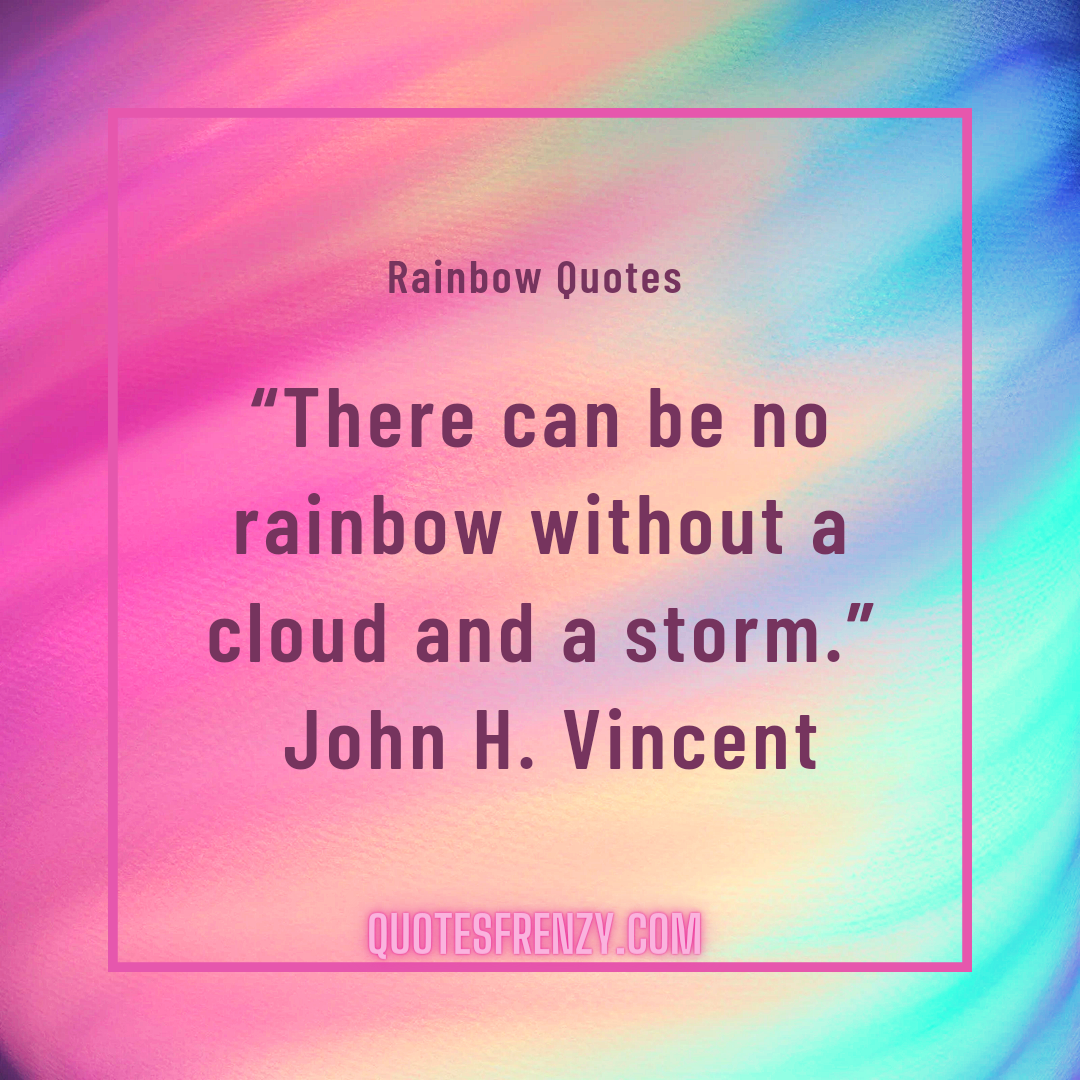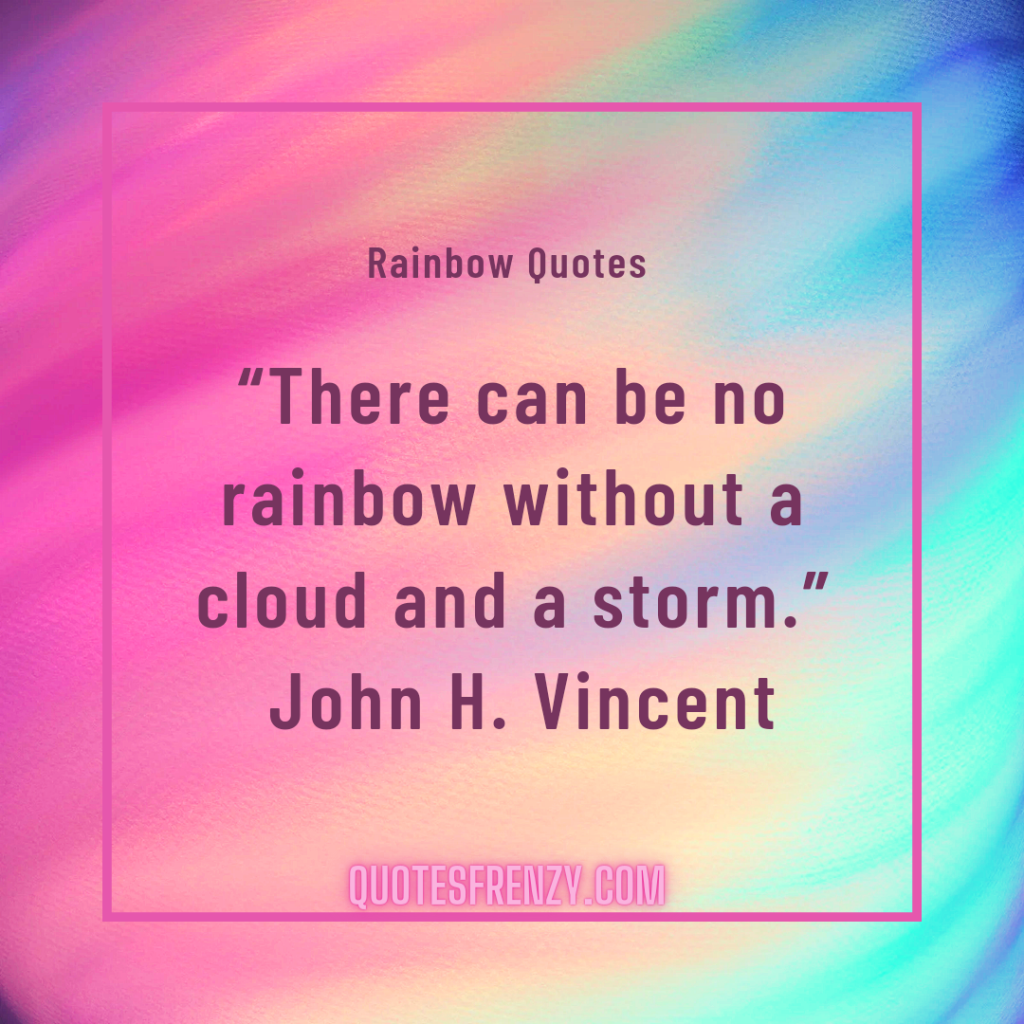 ---
"Each of us has the power and responsibility to become a rainbow in the clouds." Maya Angelou
---
If you love someone, make their life colorful. So, that there we will be trust built between each other. You can live happily together. So, it like filling all the happiness in your partner's life. So, that they can be happy, which ultimately makes you happy.
I kind of view everybody like a rainbow. Everybody on the planet has all the colors of the rainbow inside. – Alexia Fast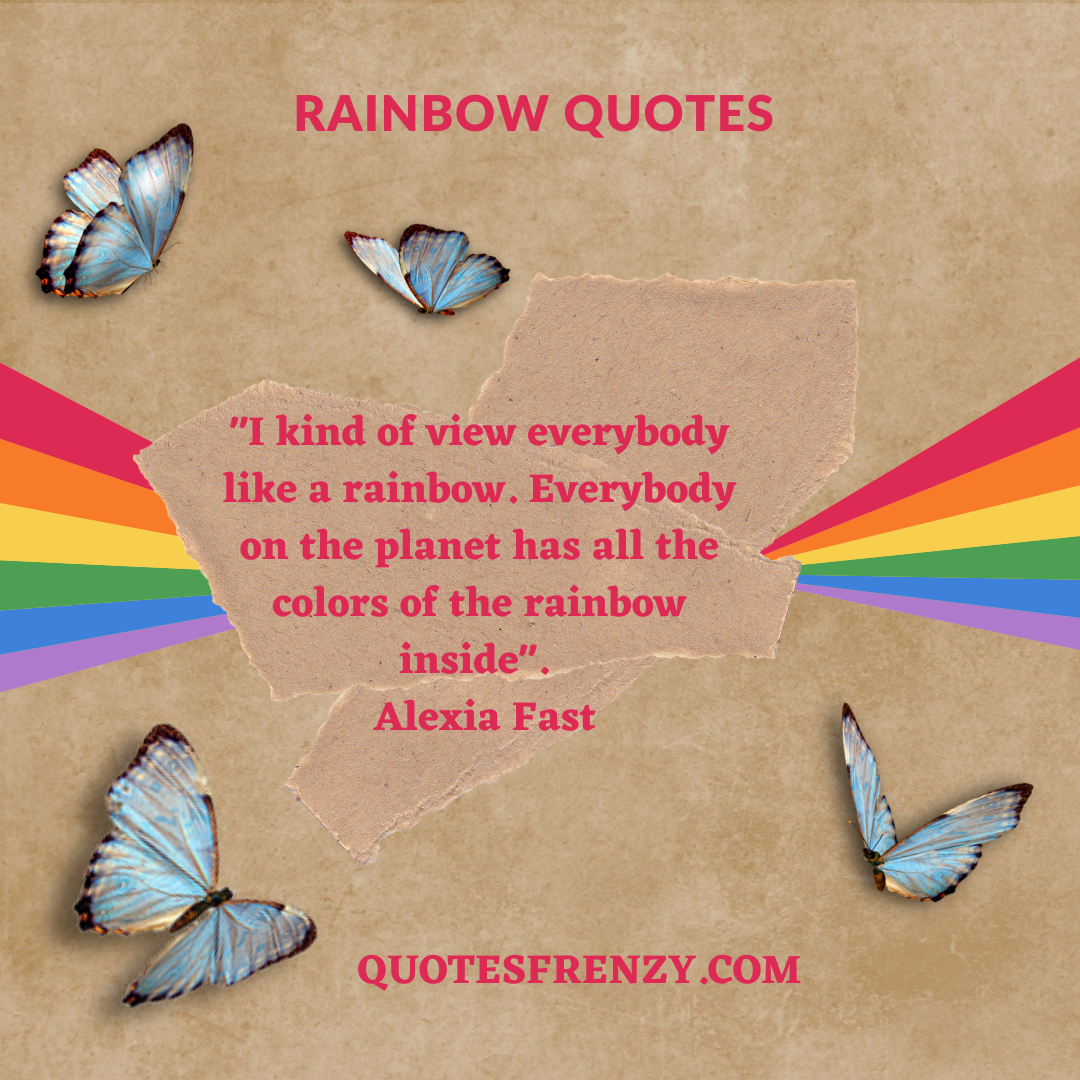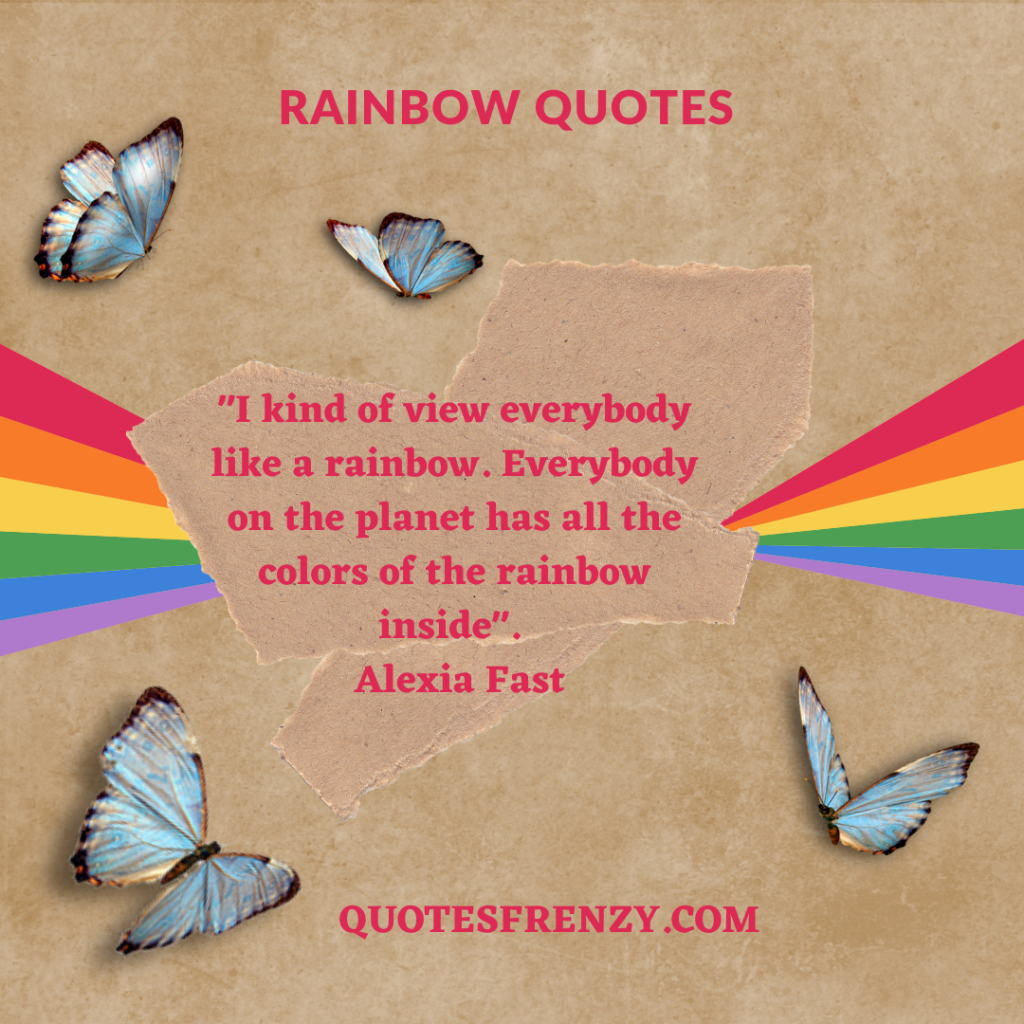 Everybody has many colors and shades in life. But nowadays people show many negative colors like selfishness, with no helping nature etc. But, all you have to do is just absorb the positive colors, God from the people. If possible try to change the people by sharing positivity among the people.
The way I see it, if you want the rainbow, you got to put up with the rain. – Dolly Parton
If you want to live the life that you imagined. Then, it is not that easy as you think. Because if you want to see a rainbow you need to put up with the rain, no matter how hard or how long it rains. Same as this you need to work hard and need to have patience until you achieve the success. Remember these two qualities which lead you to success.
These Rainbow Quotes explain us to stay positive no matter how much negativity you face. Because it leads you towards success. Also, know the importance of colors in the rainbow which represents peace. So, never neglect the people who love you. Also, try to change people with your positivity.