Flower Quotes-Flowers are daily reminders to us that amidst the busy and confusing world, there are still beautiful things in life. Their scent is like a potion that cures us of our worries in life. Sometimes, it's good that we take a break from our busy schedules and go on a vacation, visiting a field full of flowers to recuperate and refresh our mind. Here are some of the most beautiful Flower Quotes to heal your soul.
A Flower Cannot Blossom Without Sunshine, And Man Cannot Live Without Love – Max Muller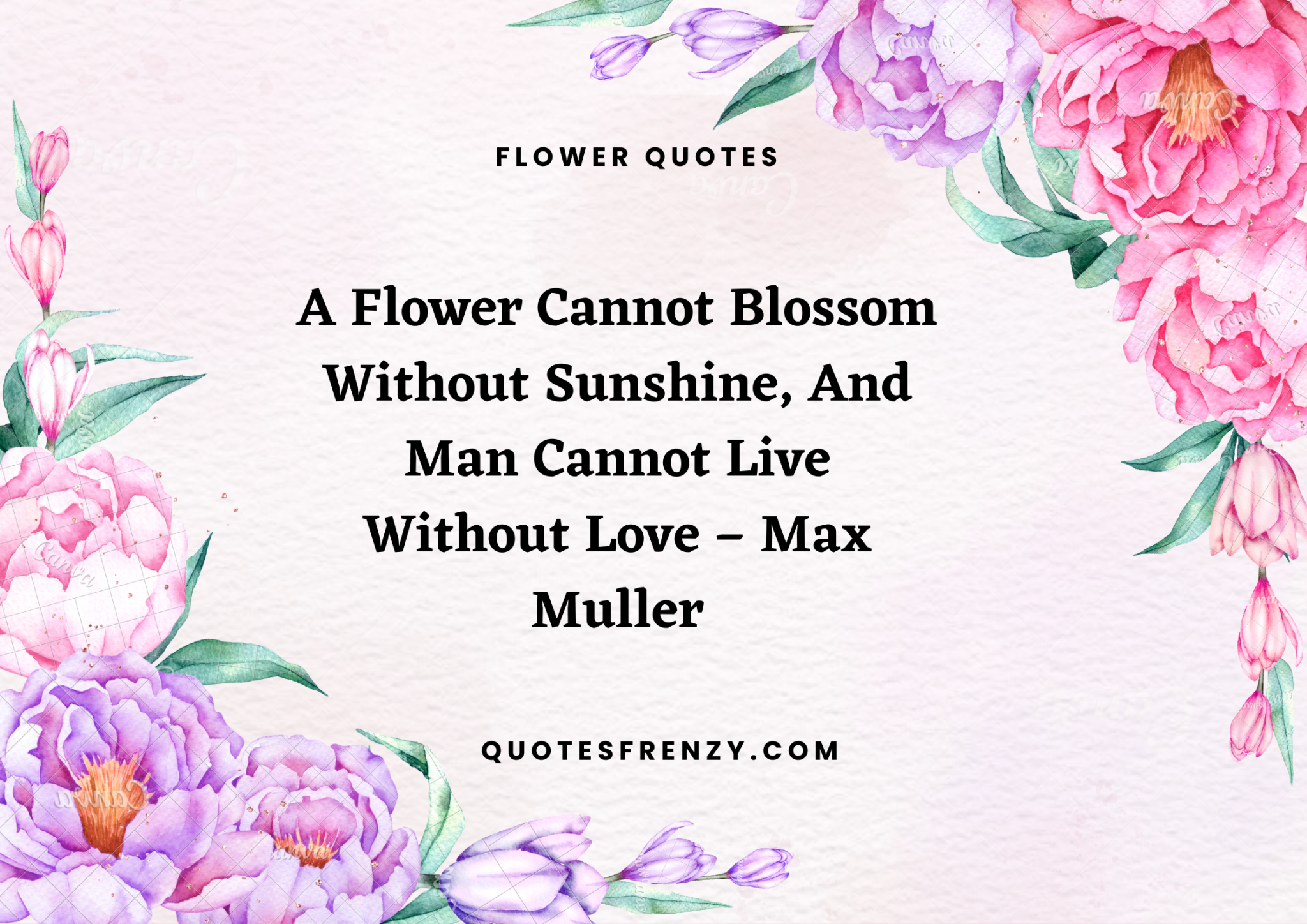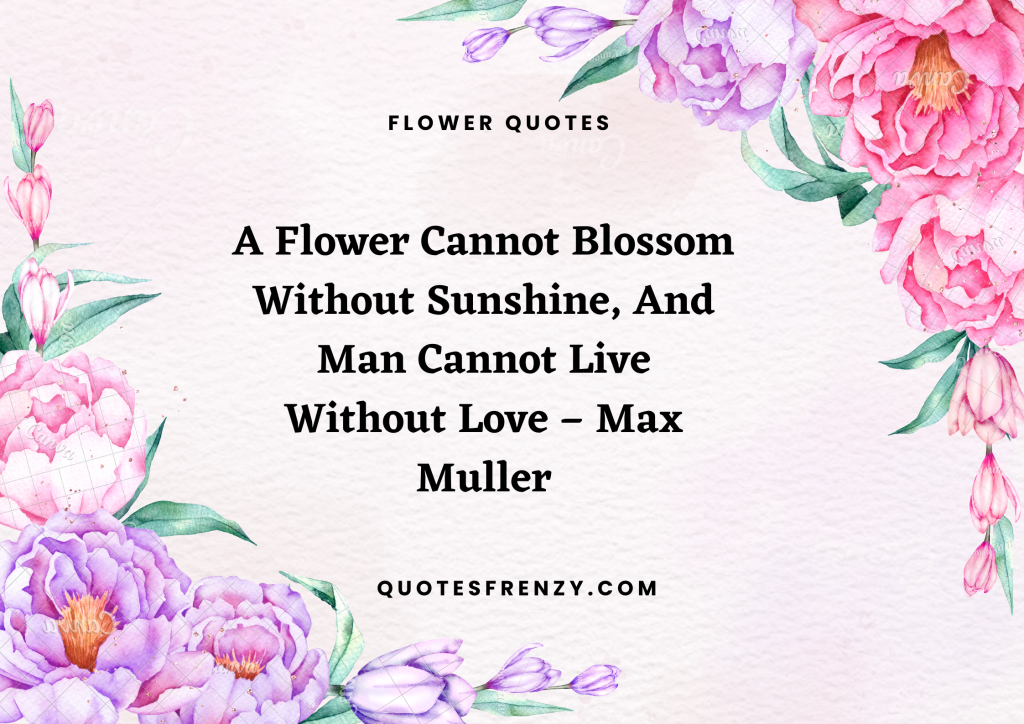 Max Muller compared man and his connection to love with a flower and its connection to sunshine. In science, we were taught that flowers need sunlight to live or it will wilt, lose its beauty and ultimately die. This is very similar to how man cannot live without love.
---
Top Flower Quotes
---
"Each separate flower has a magic all its own." Myrtle Reed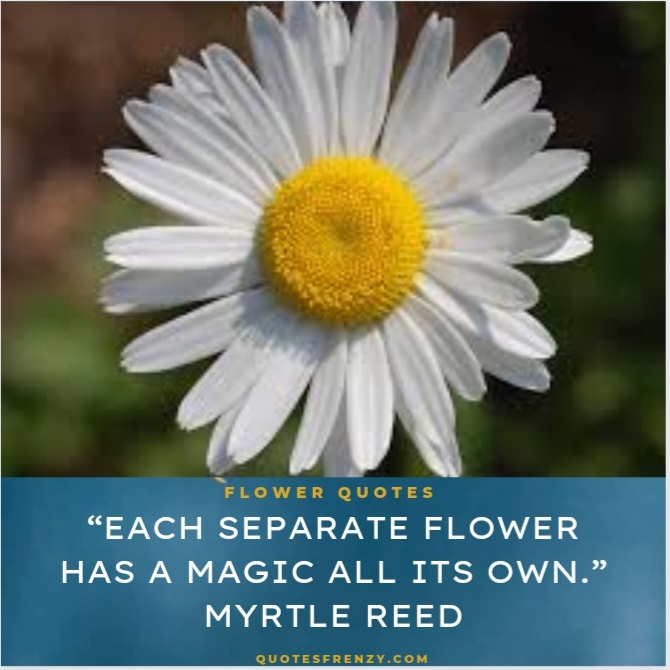 ---
Also read..
Top 60 Vacation Quotes And Sayings
---
"A flower blossoms for its own joy." Oscar Wilde
---
"I perhaps owe having become a painter to flowers." Claude Monet
---
"Where flowers bloom so does hope." Lady Bird Johnson
---
"Be like a flower that gives its fragrance even to the hand that crushed it." Ali ibn Abi Talib
---
"When the flower blooms, the bees come uninvited." Ramakrishna
---
"Flowers of all hue, and without thorn the rose." John Milton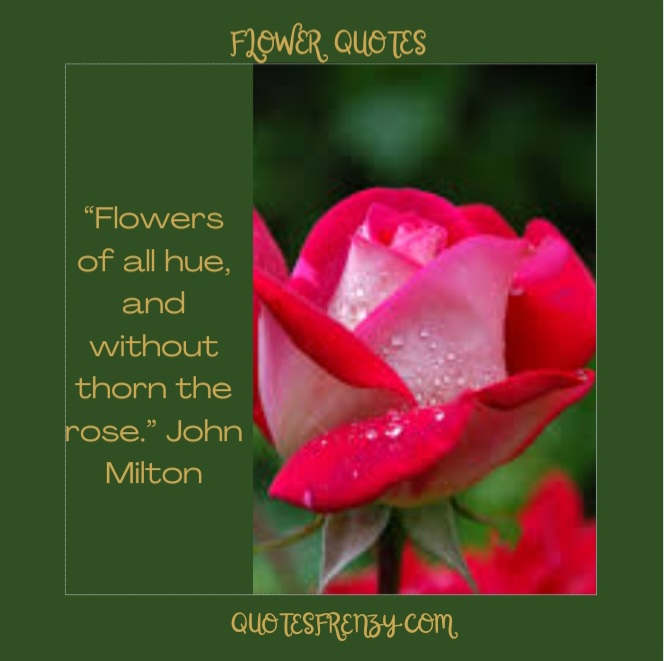 ---
"Every flower is a soul blossoming in nature." Gerard De Nerval
---
"Flowers preach to us if we will hear." Christina Rossetti
---
"In joy or sadness, flowers are our constant friends." Okakura Kakuzo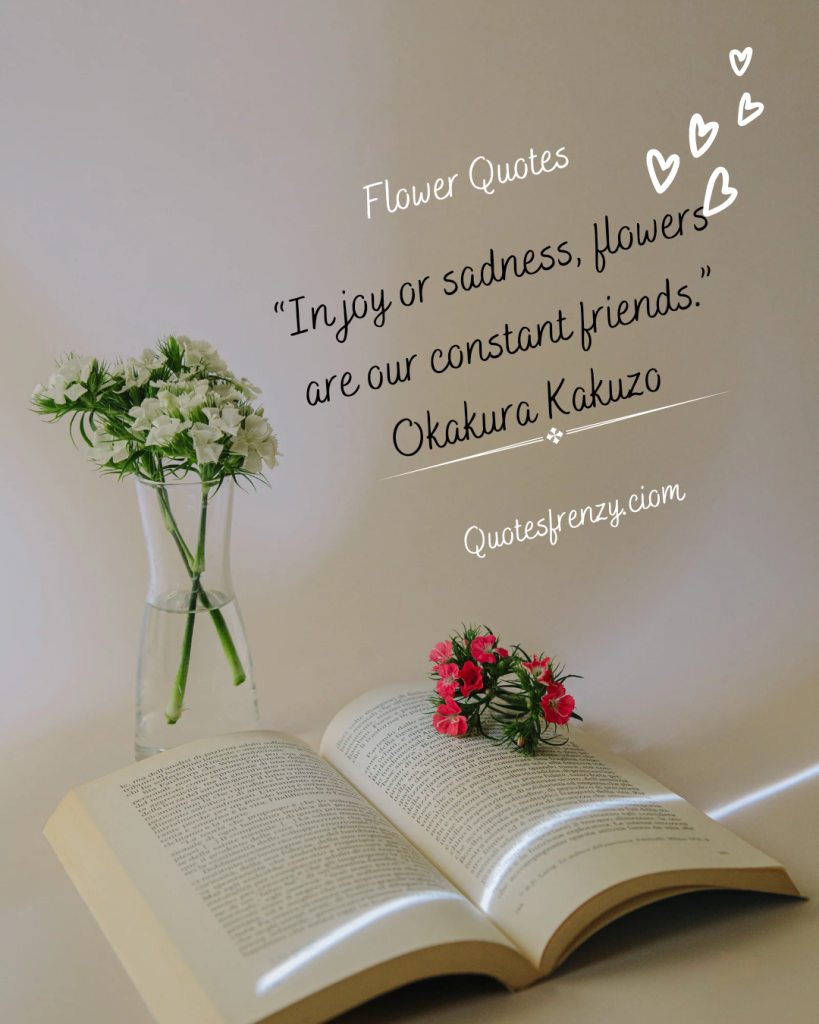 ---
"Where flowers degenerate man cannot live." Napoleon Bonaparte
---
"The flower in the vase smiles, but no longer laughs." Malcolm De Chazal
---
"All the flowers of all the tomorrows are in the seed of today." Croft M. Pentz
---
"Look like the innocent flower, But be the serpent under it." William Shakespeare
---
"Lovely flowers are the smiles of god's goodness." William Wilberforce
---
"All are nothing but flowers in a flowering universe." Soen Nakagawa
---
"You throw thorns, falling in my silence they become flowers." Gautama Buddha
---
"A flower doesn't love you or hate you, it just exists." Mike White
---
"These flowers are like the pleasures of the world." William Shakespeare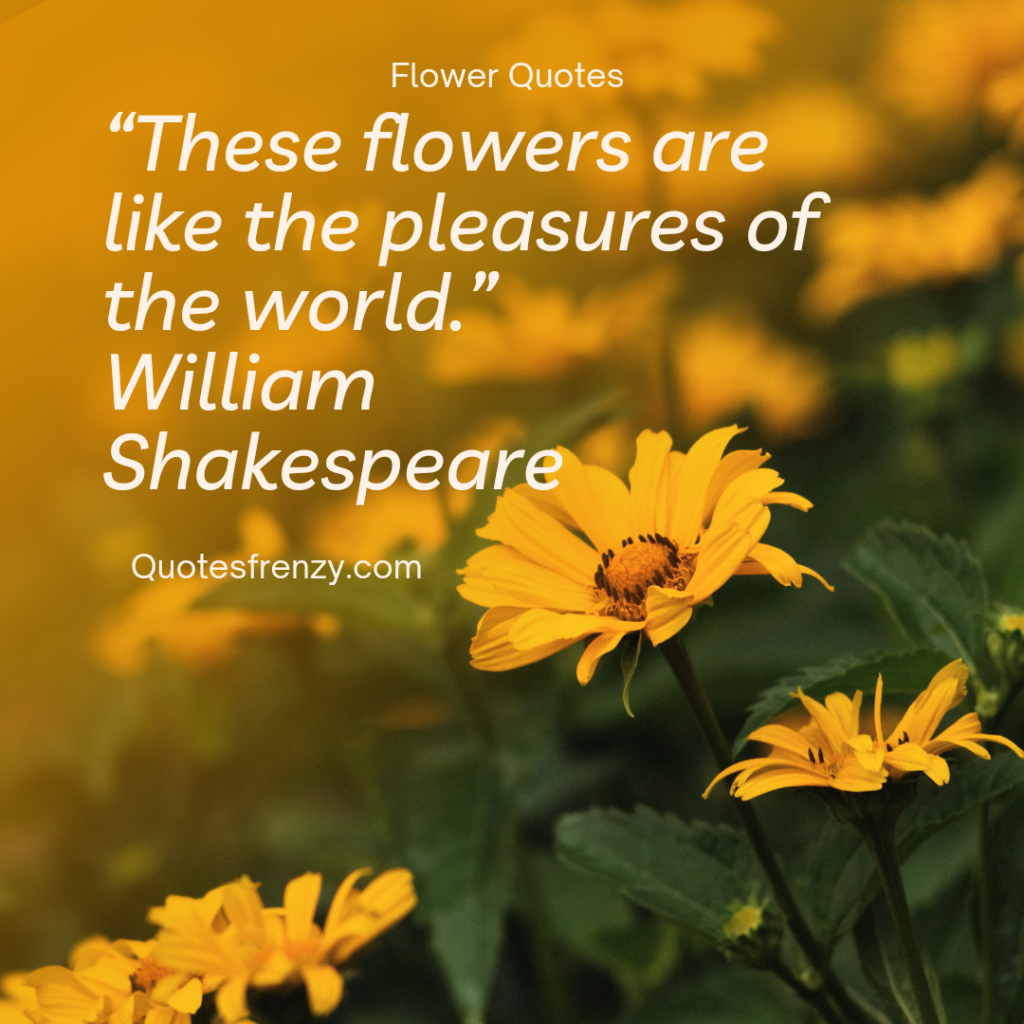 ---
"To wander in the fields of flowers, pull the thorns from your heart." Rumi
---
"Flowers are the earth laughing." Ralph Waldo Emerson
---
"For the mind to flower it has to go beyond what it knows." Mother Meera
---
"It's so nice to get flowers while you can still smell the fragrance." Lena Horne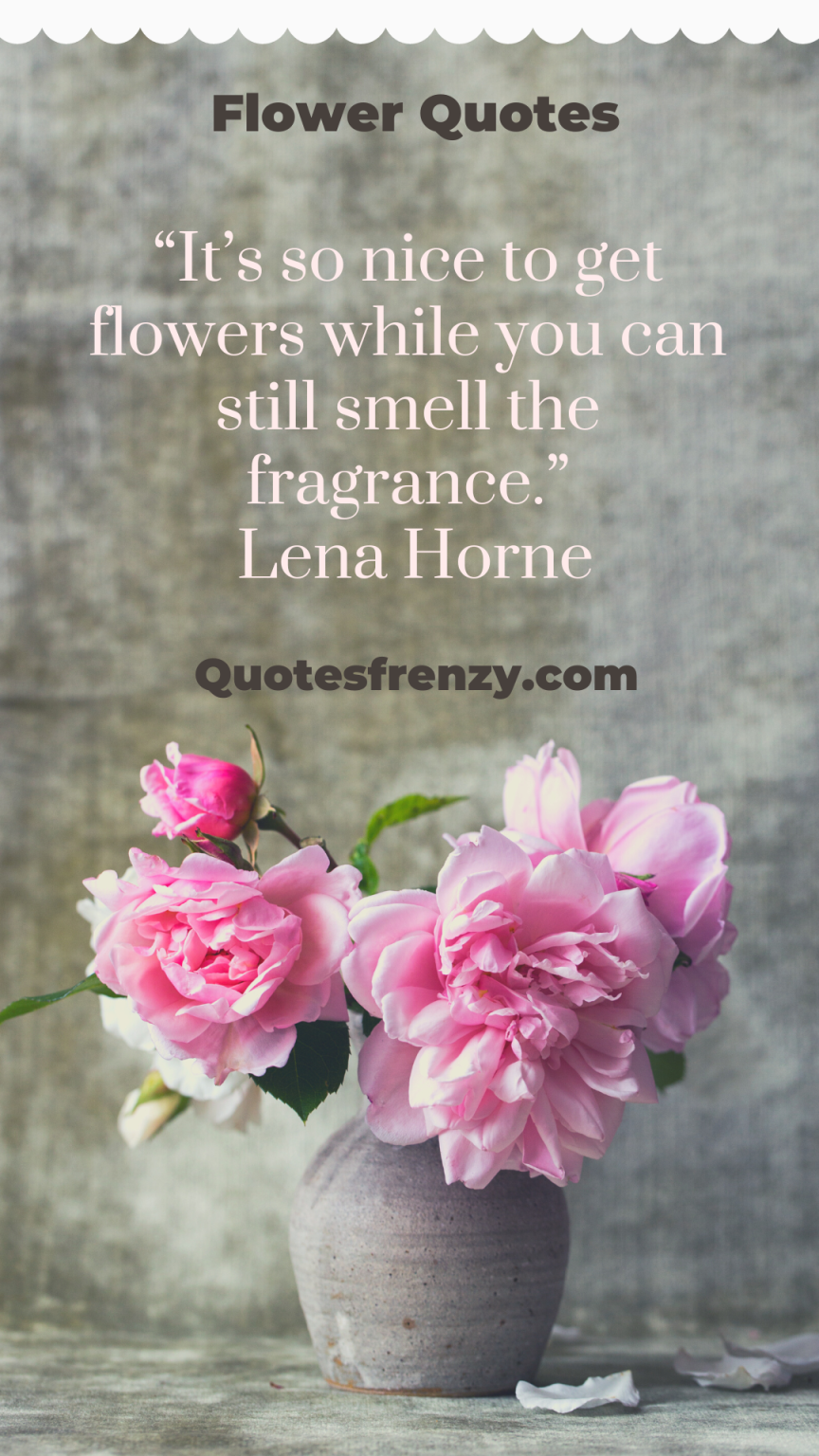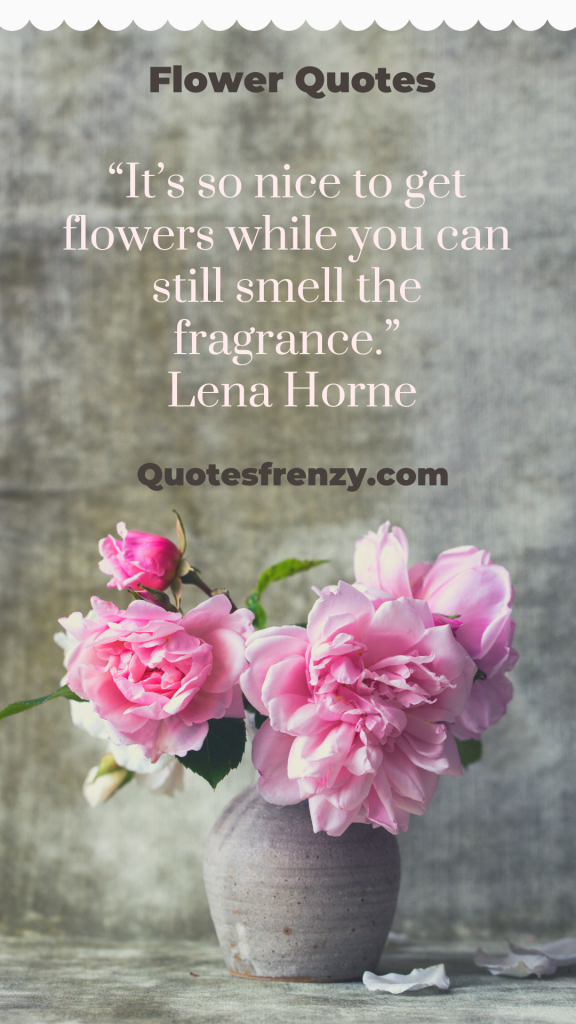 ---
"Flowers… are a proud assertion that a ray of beauty outvalues all the utilities of the world." Ralph Waldo Emerson
---
"Flowers always make people better, happier, and more helpful; they are sunshine, food and medicine for the soul." Luther Burbank
---
Love here is not only limited to the romantic kind of love. We also need the love of our families and the love from our friends. Love is the most beautiful feeling in the world and we need to feed off in the joy of feeling it to continue living.
Happiness Radiates Like The Fragrance From A Flower And Draws All Good Things Towards You – Maharashi Mahesh Yogi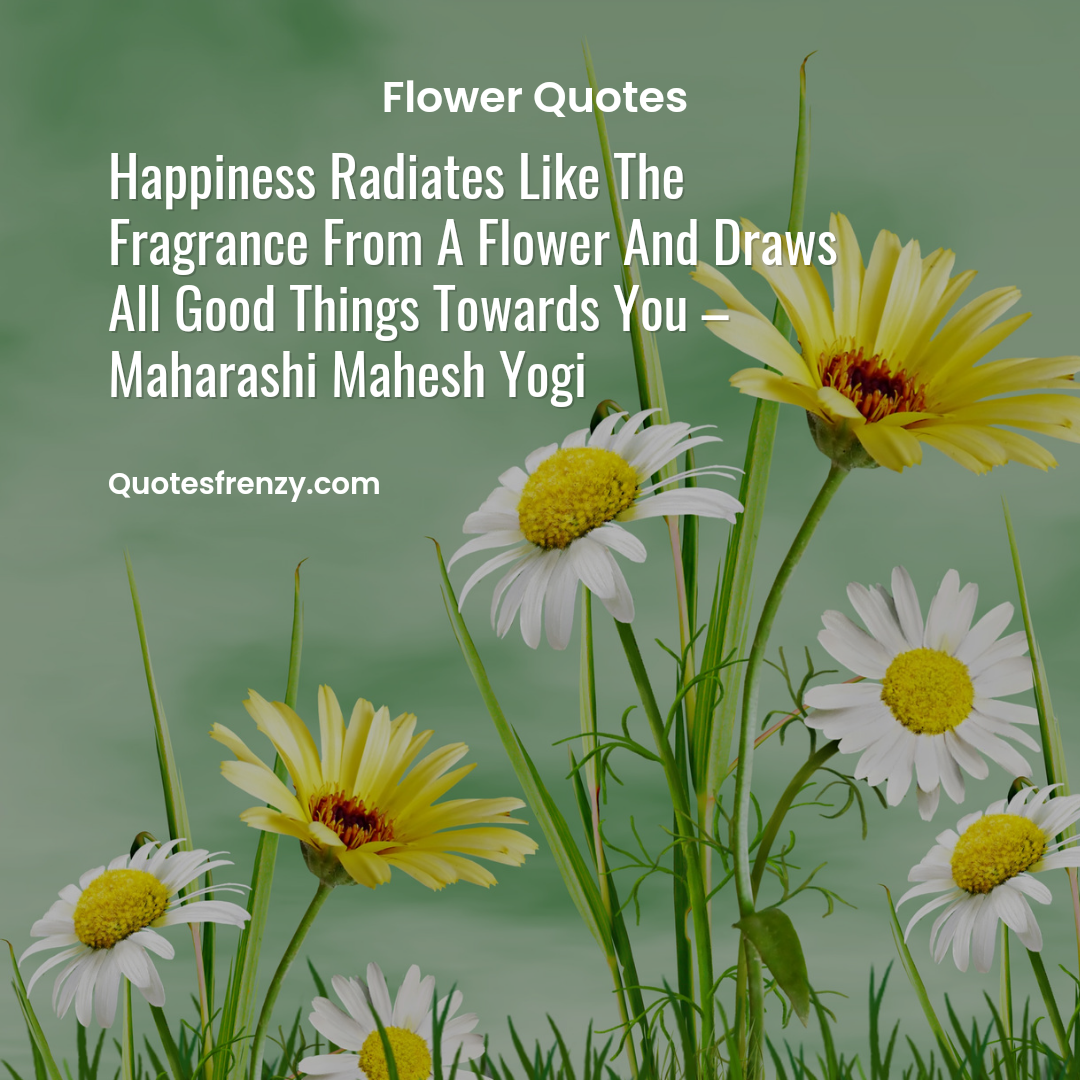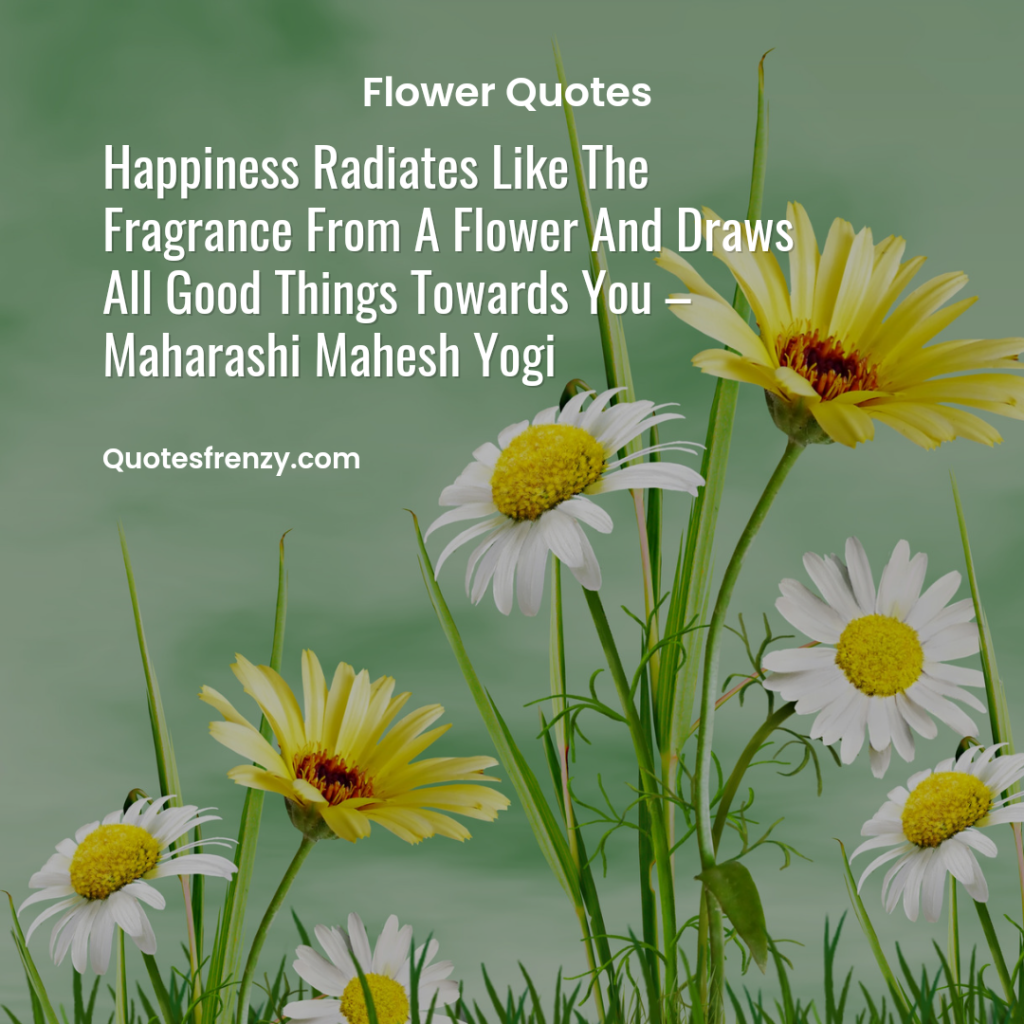 Like the very fragrant scent of flowers that attracts bees to it, our life should also be radiating happiness and positivity. Happiness is contagious and if we feel joyful, the people around us will get drawn by our positive outlook and start to feel the same way. We should be the originators and advocates of happy living. A simple smile will make a difference. When you are talking to your friends and family, or even your workmates, always wear a smile and look at the brighter side of things. Your view about the world will change and you start seeing it with its beauty being highlighted.
The Flower That Smells The Sweetest Is Shy And Lowly – William Wordsworth
Sometimes you need to really look deep into the words of Flower Quotes to grasp their meaning. If you look into this quote by the poet William Wordsworth, you'll realize how beautiful and true it is. Wordsworth is trying to tell us that the best people in the world are those who do not boast about how good they are. The people who are actually good do not seek attention. Instead, they do what they have to do and go on with their lives.