Sympathy Quotes-Being able to survive through grief is one of the hardest things. Loss through the death of a loved one is always painful and hurts deeply. If you are going through a similar situation, these Sympathy Quotes will give you hope in the middle of the storm. The quotes can also be used to write condolence notes to a friend suffering from the loss of a loved one.
There is no pain so great as the memory of joy in present grief – Aeschylus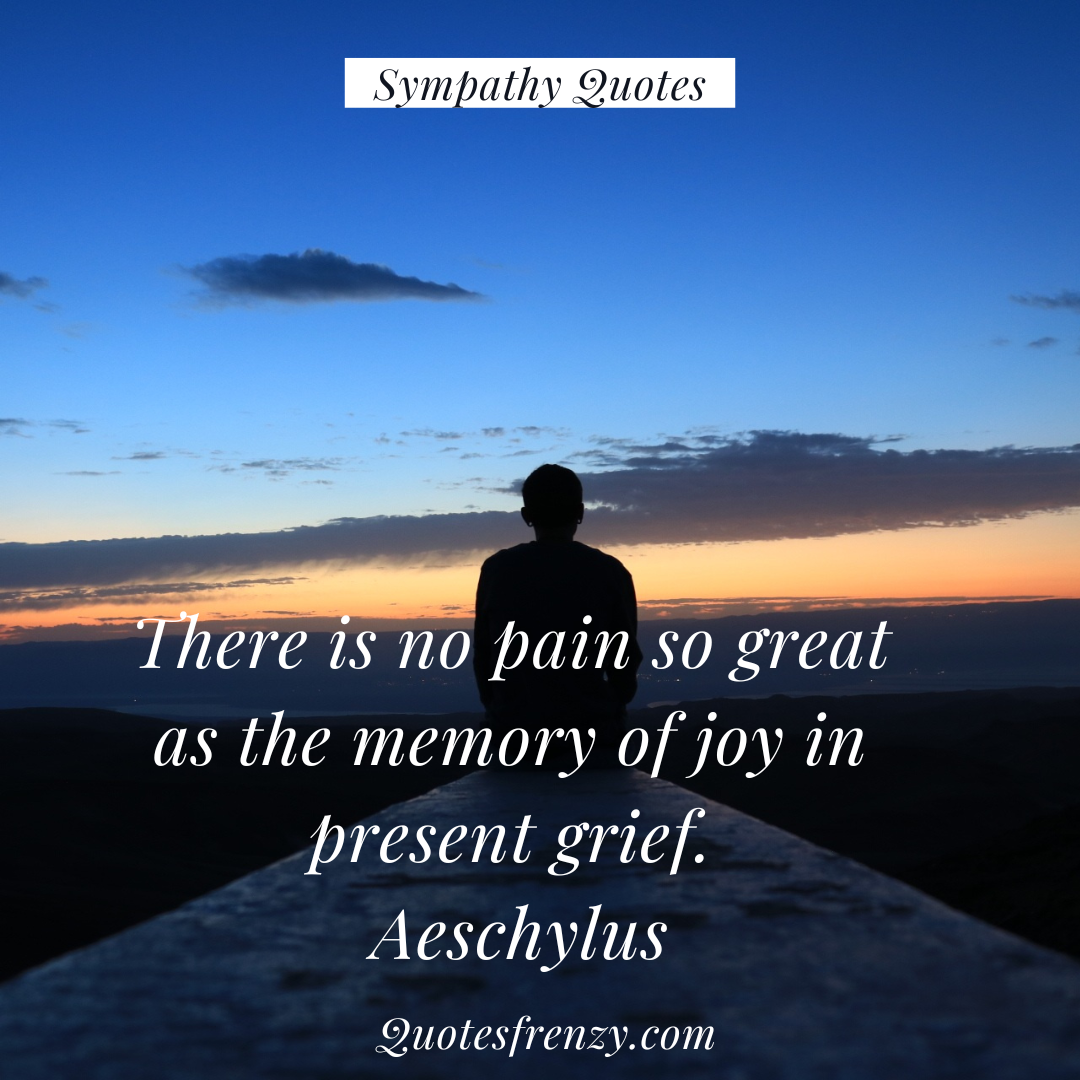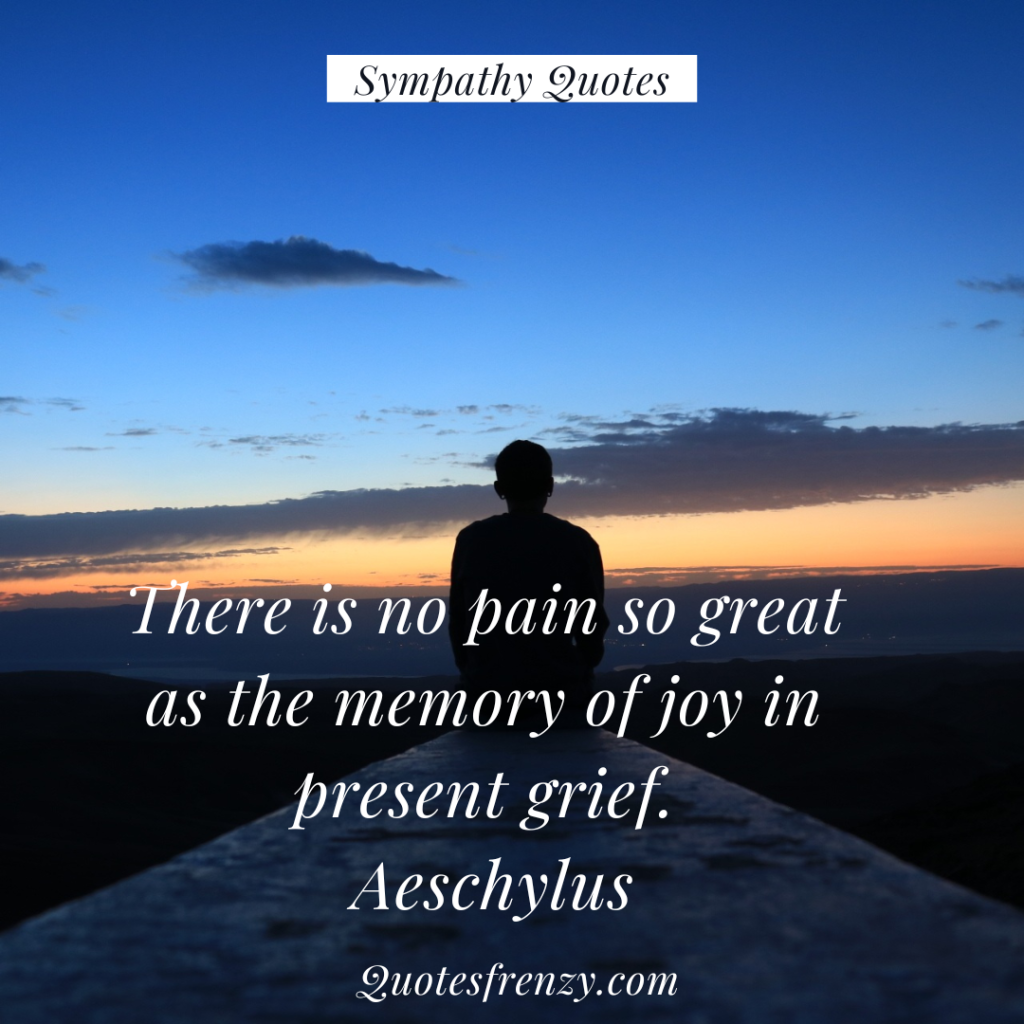 It is not a bad thing to grieve for losses as a result of death. We may have seen the signs of death in other instances. But, when death strikes it hits hard as though we did not know. However, the most painful part is when we remember the joyful moments we had before this tragedy occurred. The memory of joy will, however, help you get the grief out of your heart in due time. You will appreciate the happy moments you had when life gave you a chance.
---
Sympathy Quotes
---
"Sympathy does not think. It acts. It acts to remove. The ceaseless sufferings. Of the world." Sri Chinmoy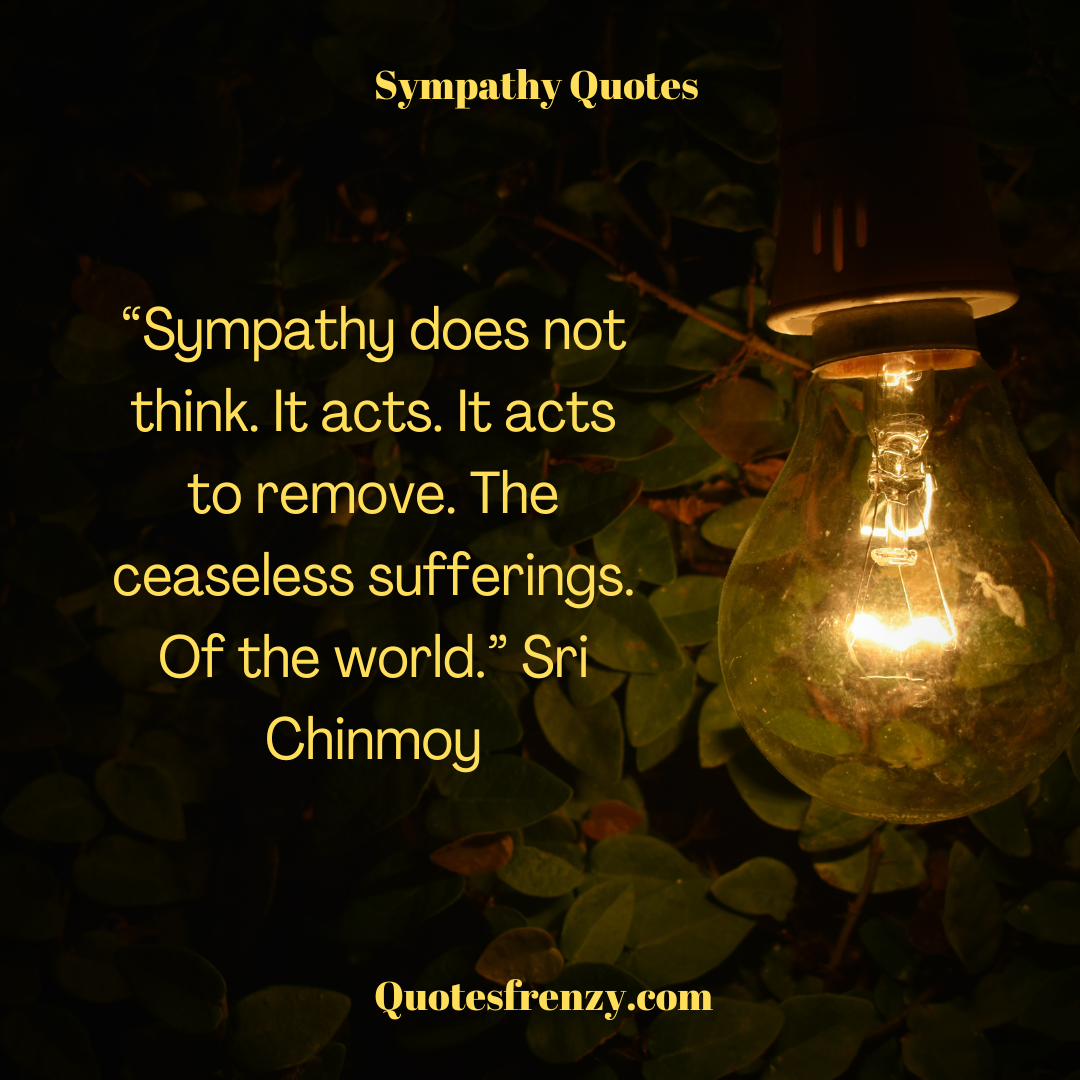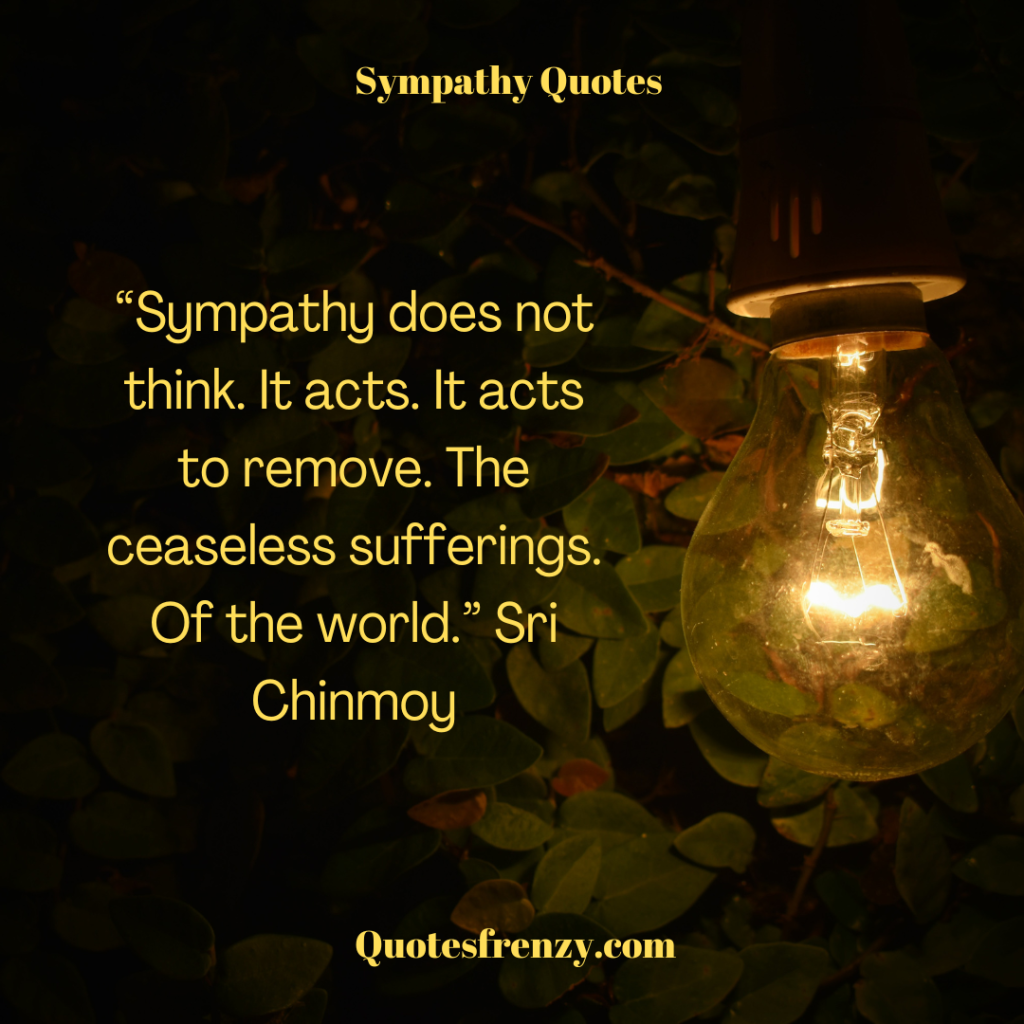 ---
"Sympathy for victims is always counter-balanced by an equal and opposite feeling of resentment towards them." Ben Elton
---
Also read…
Life Is Short Quotes And Sayings
---
"The sympathy of sorrow is stronger than the sympathy of prosperity." Benjamin
---
"Sympathy is a sweet thing." Louisa May Alcott
---
"Sympathy is charming, but it does not make up for pain." Lillie Langtry
---
"His morality is all sympathy, just what morality should be." Oscar Wilde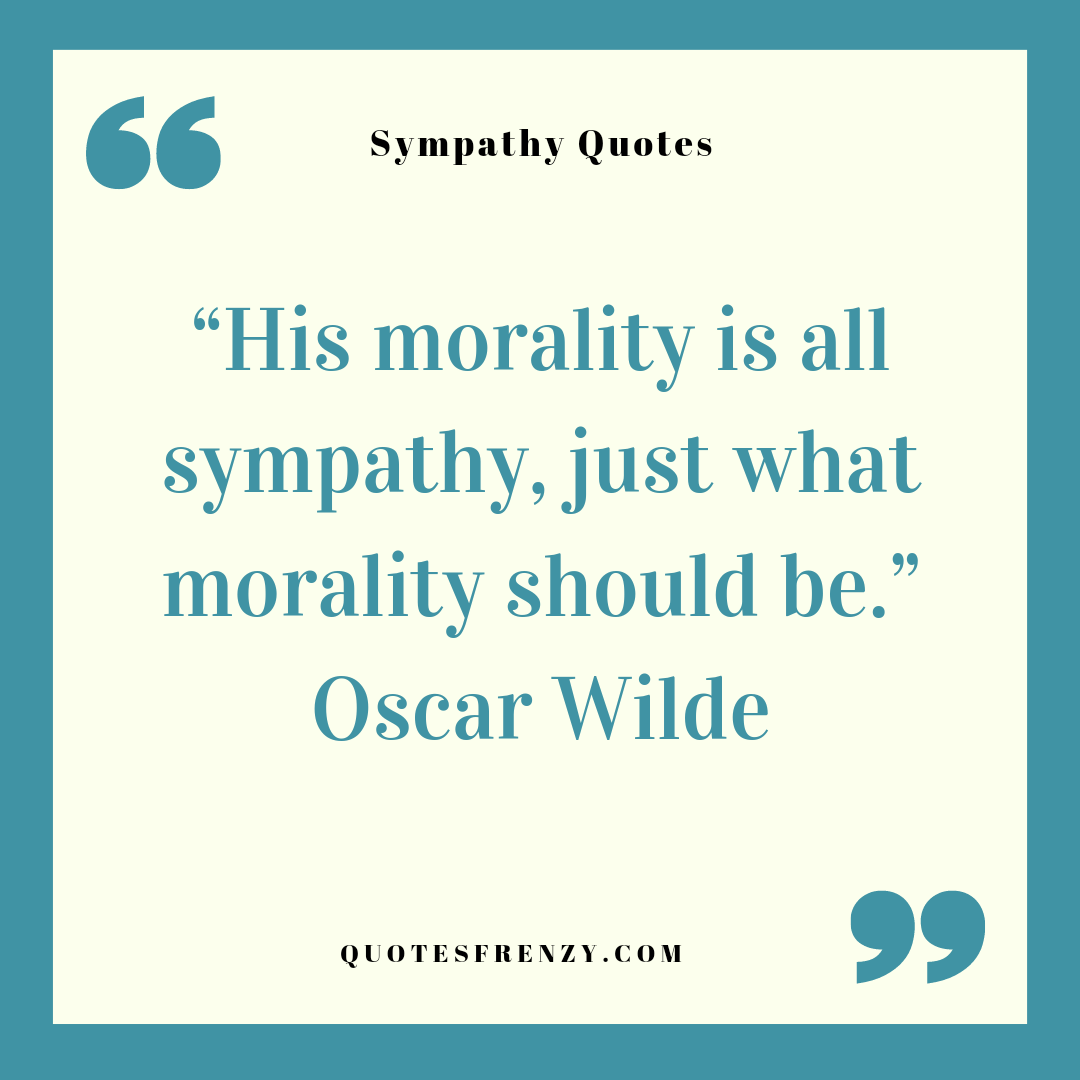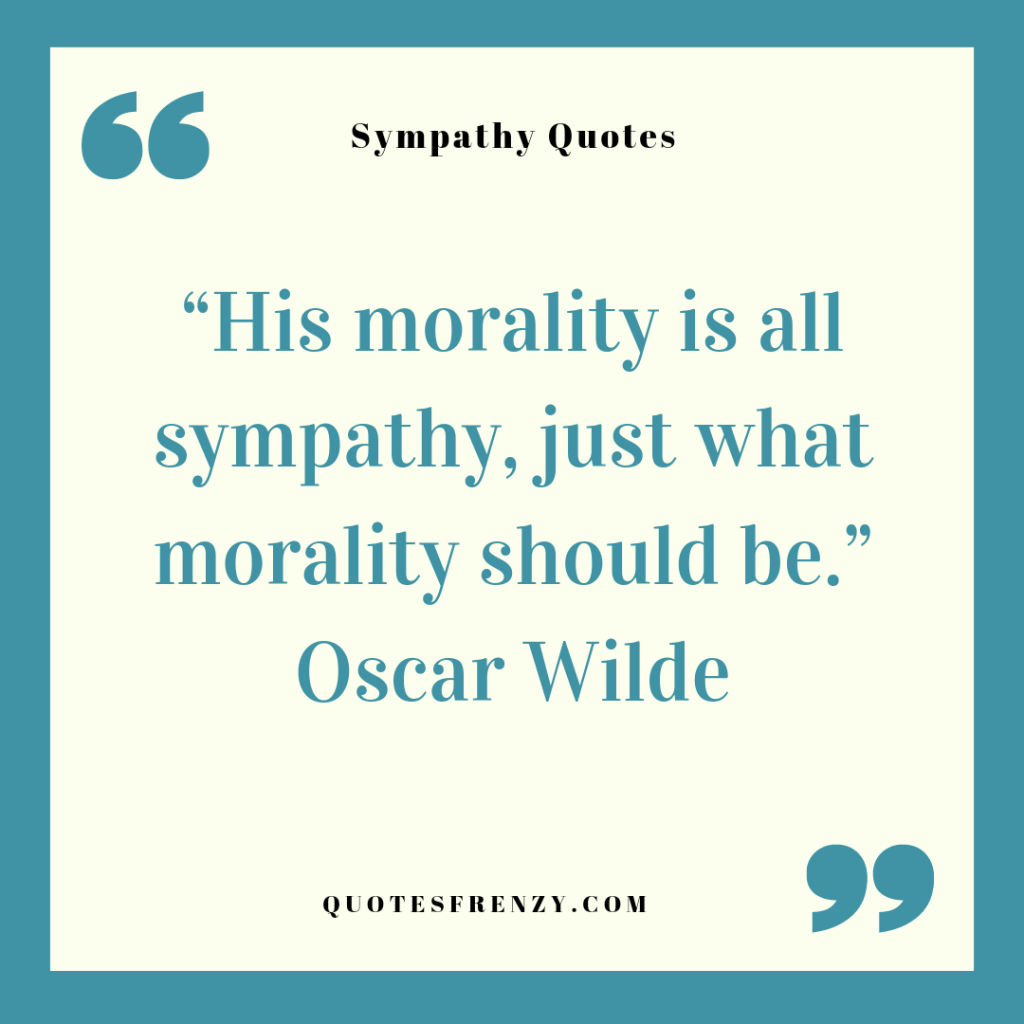 ---
"Sympathy is something that shouldn't be bestowed upon the Yankees. Apparently it angers them." Bob Feller
---
"Sympathy is the first condition of criticism." Henri Frederic Amiel
---
"Dread is a sympathetic antipathy and an antipathetic sympathy…." Soren Kierkegaard
---
"Tears will get you sympathy, sweat will get you change." Jesse Jackson
---
"A heart at leisure from itself, To soothe and sympathise" Anna Laetitia Waring
---
"A sympathetic friend can be quite as dear as a brother." Homer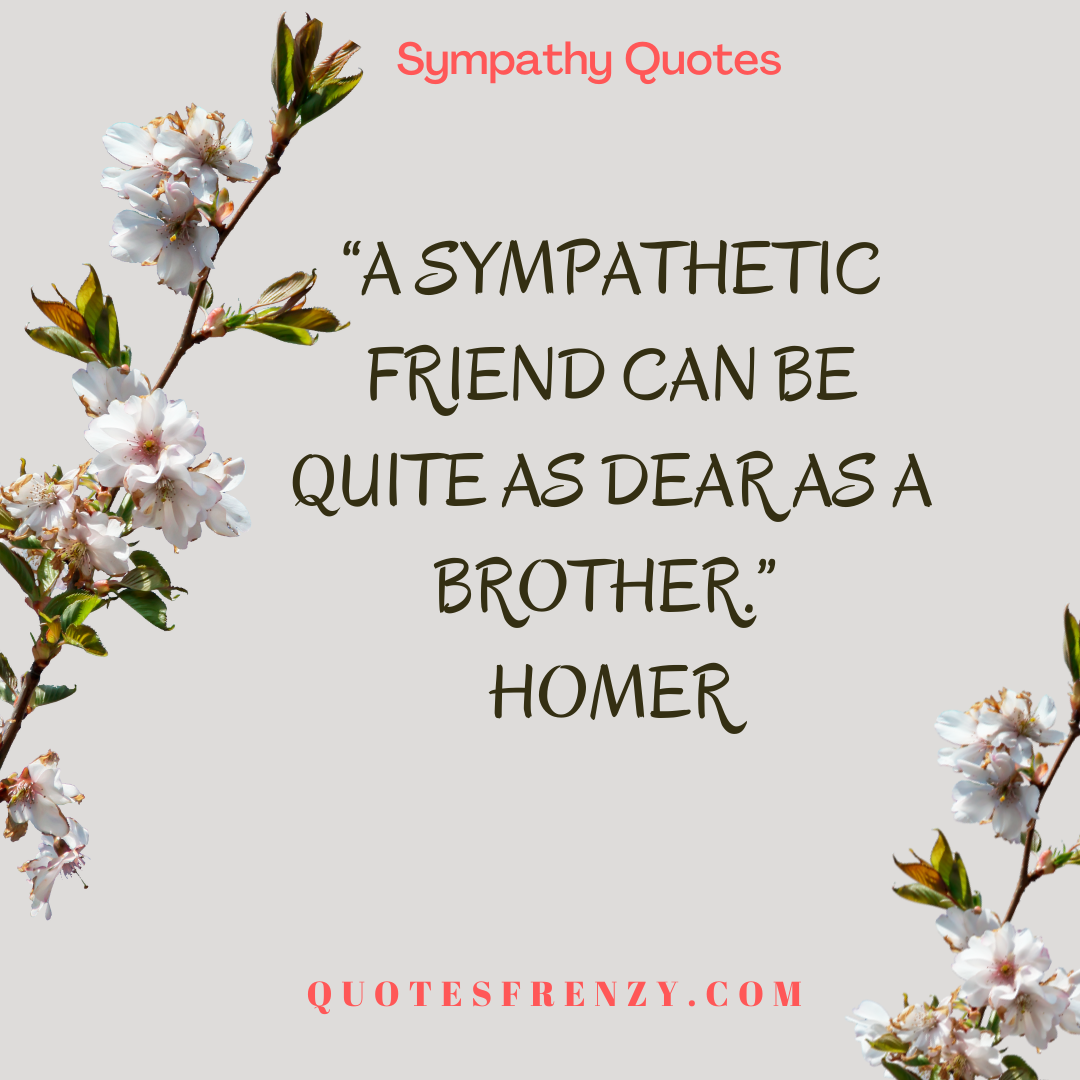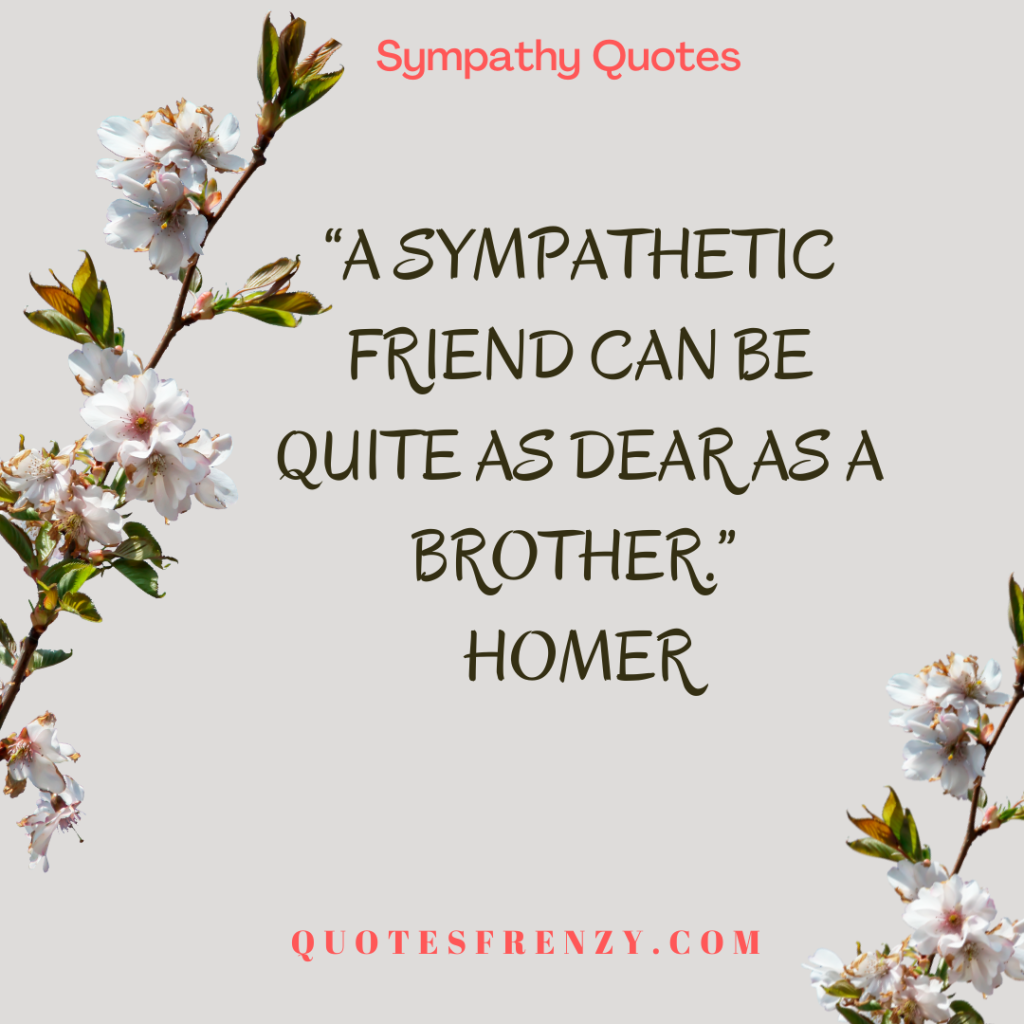 ---
"A sympathy in choice." William Shakespeare
---
"All sympathy not consistent with acknowledged virtue is but disguised selfishness." Samuel Taylor Coleridge
---
"And whoever walks a furlong without sympathy walks to his own funeral drest in his shroud."Walt Whitman
---
"At this time of sadness, there are no words to say, My heart is full of sympathy, for you and your family today." Susan Smith
---
"Children require guidance and sympathy far more than instruction." Anne Sullivan Macy
---
"Deliberately seek opportunities for kindness, sympathy, and patience." Evelyn Underhill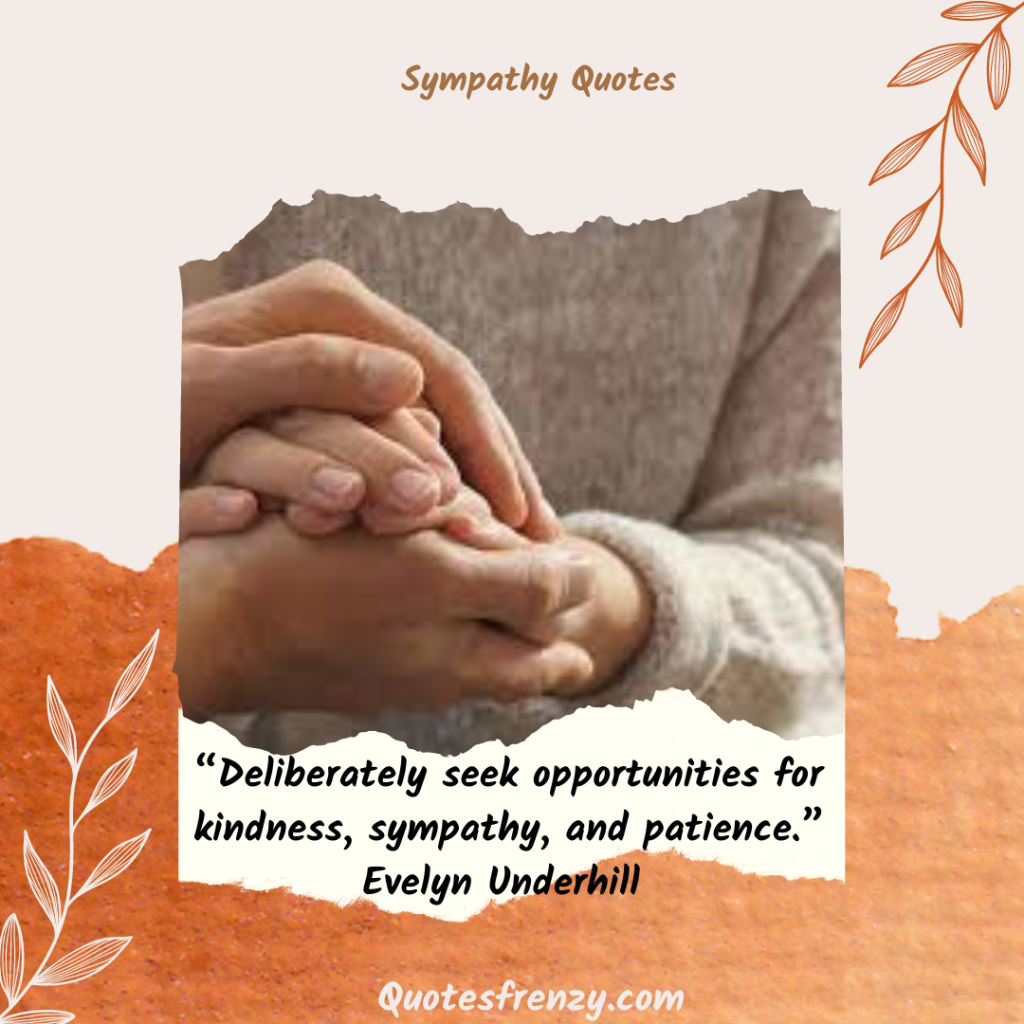 ---
"Sympathy is two hearts tugging at one load." Charles Henry Parkhurst
---
"Even a witch wants sympathy." Franny Billingsley
---
"Sympathy is especially a Christian duty." Charles Spurgeon
---
"Sympathy for victims is always counter-balanced by an equal and opposite feeling of resentment towards them." Ben Elton
---
"The sympathy of most people consists of a mixture of good-humour, curiosity, and self-importance." Marie von Ebner-Eschenbach
---
"Sympathy is a supporting atmosphere, and in it we unfold easily and well." Ralph Waldo Emerson
---
"Sympathy is the golden key that unlocks the hearts of others." Samuel Smiles
---
Life has never been easy. Nor is it meant to be. It is a matter of being joyous in the face of sorrow – Dirk Benedict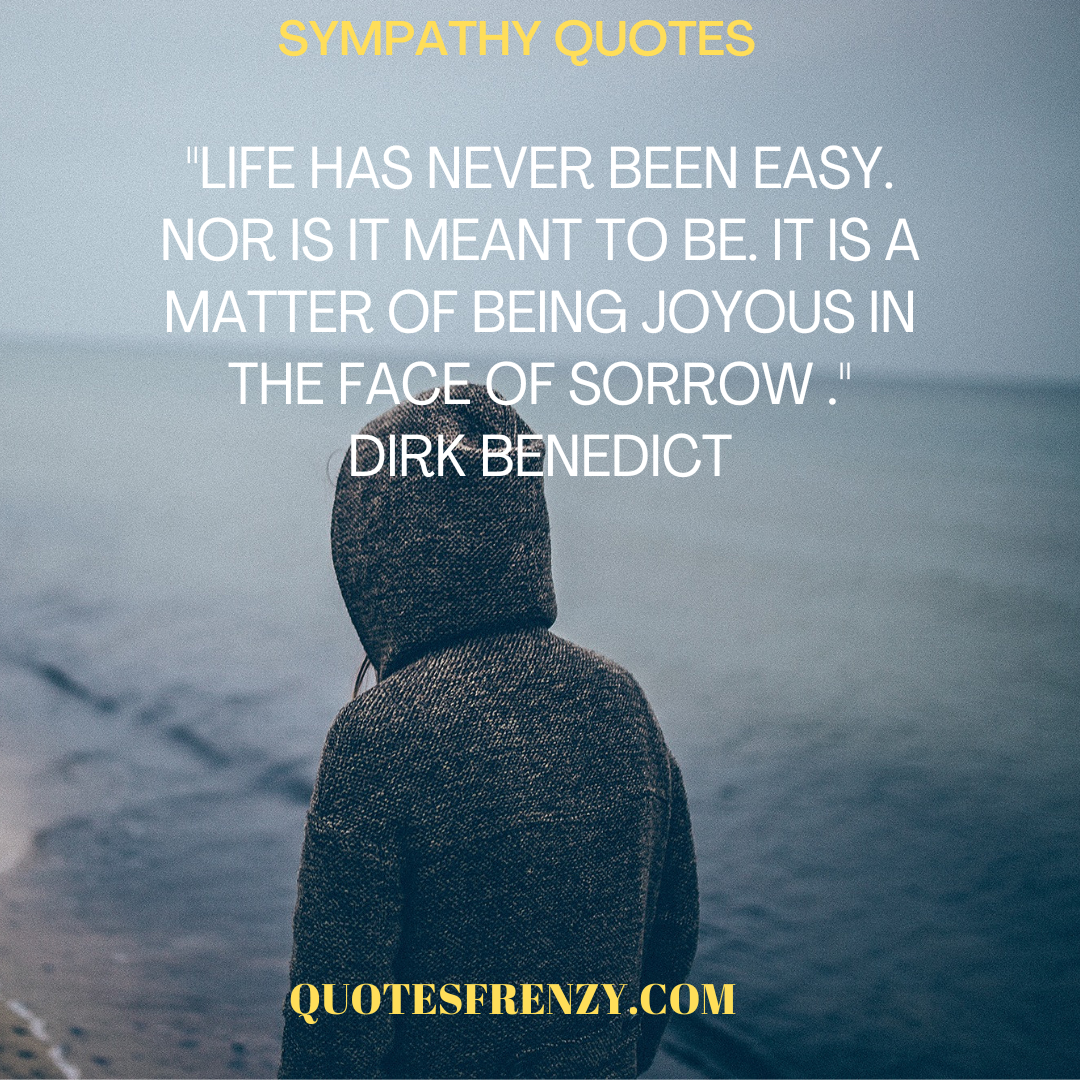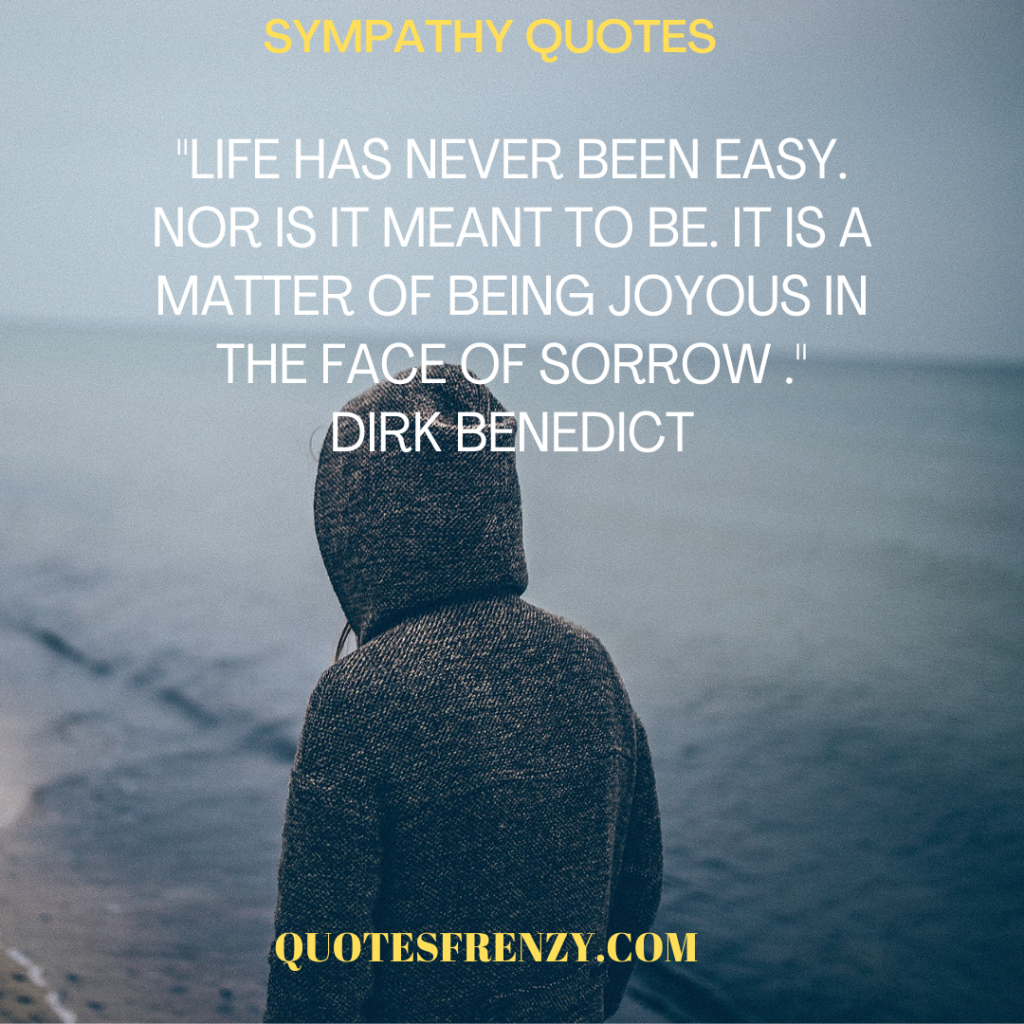 In one day a child is born and in another one life is taken from us. It is just the way life is. In fact, each one of us will have to die someday. It is like a subway meant for us at a specific point and time. These times will not be easy, especially for the loved ones left behind. Nevertheless, with family and friends together, solace can be found. We can learn to smile in the face of calamity and face life with its uncertainties.
Death is not the greatest loss in life. The greatest loss is what dies inside us while we live – Norman Cousins
Over time, people have thought that death is worse. Being able to live a non-purpose life is worse than death. It is like walking around with an empty vessel with nothing to offer. If death occurs to a purpose-filled life, then we grieve, because we have lost a precious person.
Nonetheless, death hurts. It gets deep into our souls and removes a part of us. It is said that time is the best healer. Time accompanied by such beautiful Sympathy Quotes accelerates the healing process.