Blessed Quotes-There are things in life that are unexplainable by mere science or logic. Sometimes, good things happen in our lives when we least expect them to. Sometimes, we wonder why and how. God works in ways we can't imagine and receiving these blessings gives us more reason to be thankful to Him all the time. When He gives us our reward, the very first thing we should do is accept it and thank Him. Give back to Him and to the people who have helped us achieve it.
Here are some Blessed Quotes that make you feel more thankful that you get to wake up every day and live your life accordingly.
---
Gratitude Lifts Our Eyes Off The Things We Lack So We Might See The Blessings We Possess – Max Lucado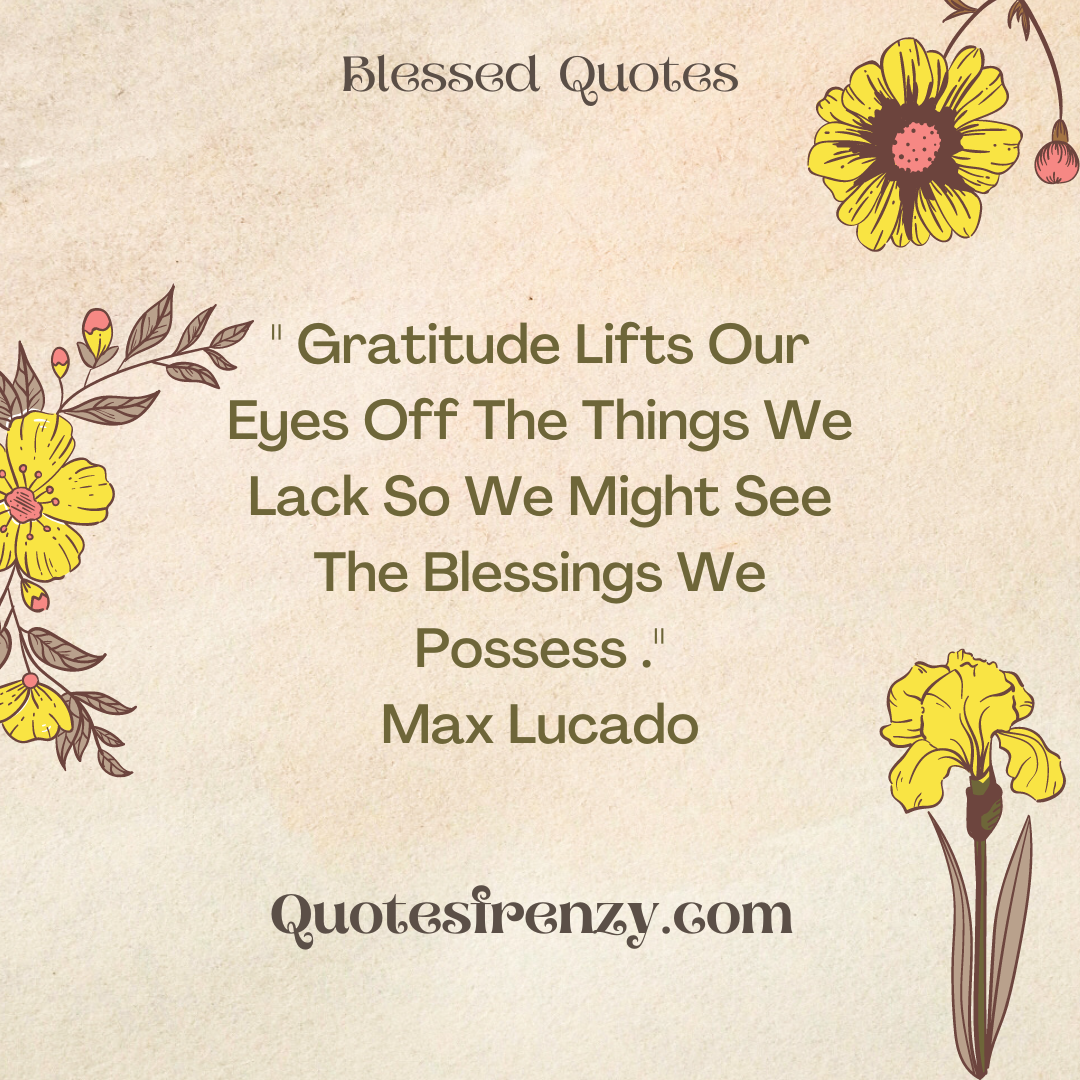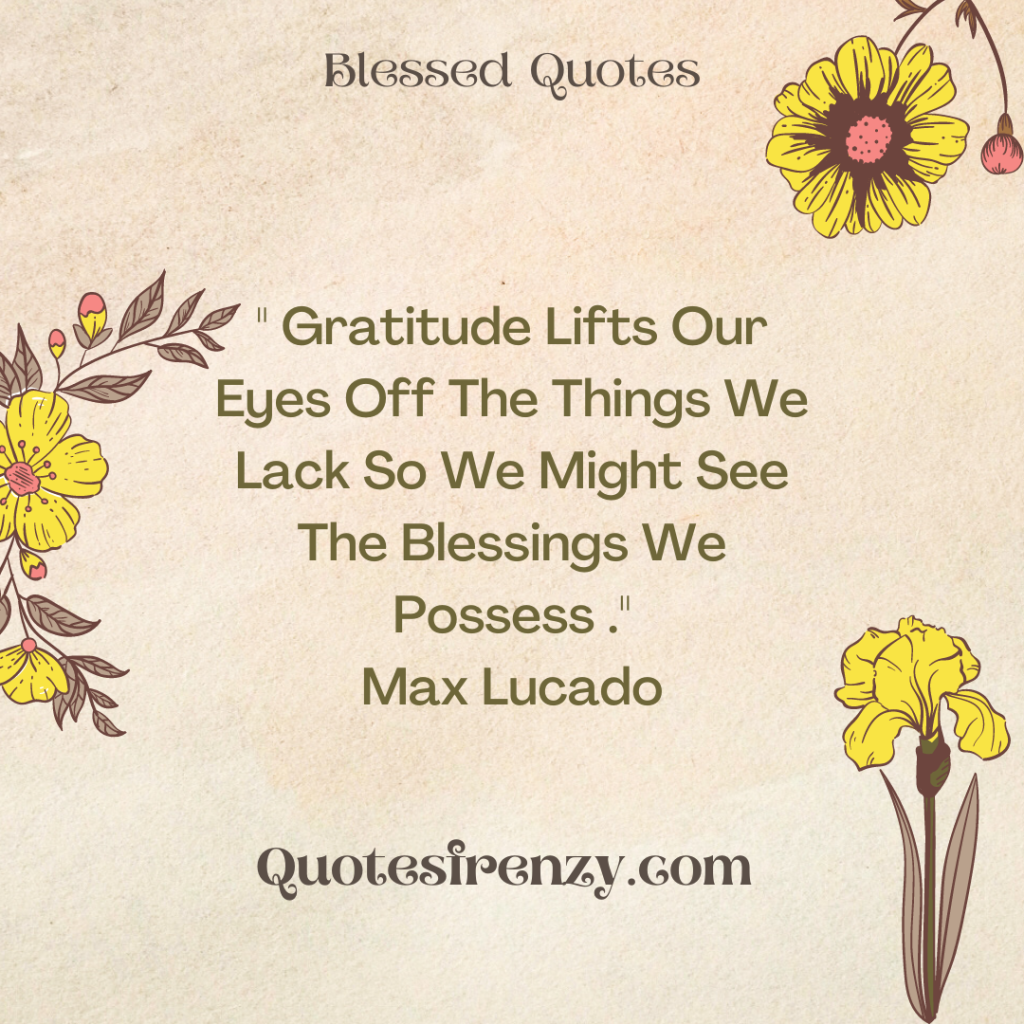 Being thankful will make us only see the things we have in our life. We start appreciating the things that we have and stop desiring for the things that we do not possess. If you concentrate on the things that you do not have, you will only desire for something better and that is where greed starts. Don't let this happen. Look around you and see what you already have. Be thankful that you have food to eat every day. Be thankful that you have a job. Other people will do anything just to get these simple things but you are blessed to have them right before you.
---
Top Blessed Quotes
---
"When we lose one blessing, another is often most unexpectedly given in its place." C. S. Lewis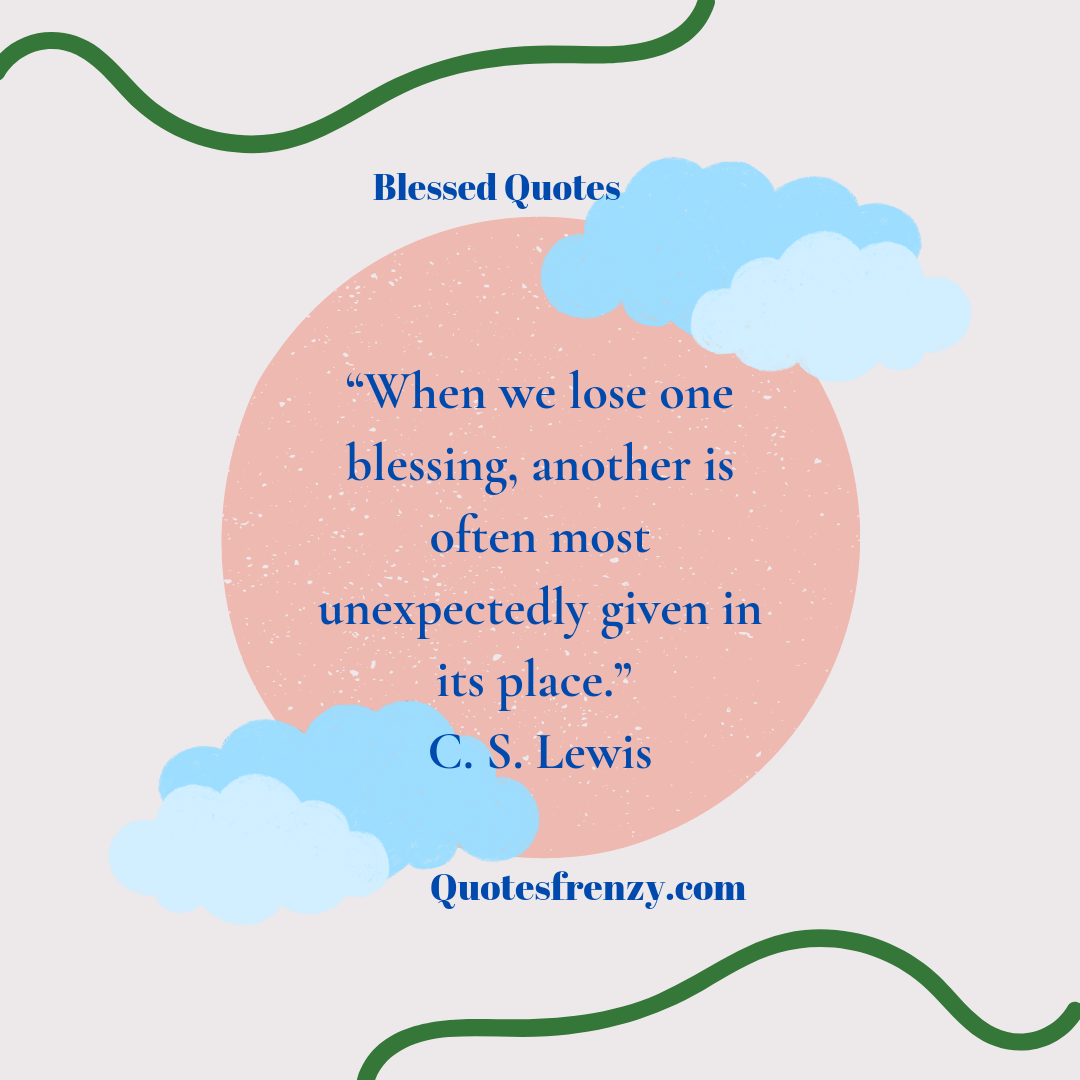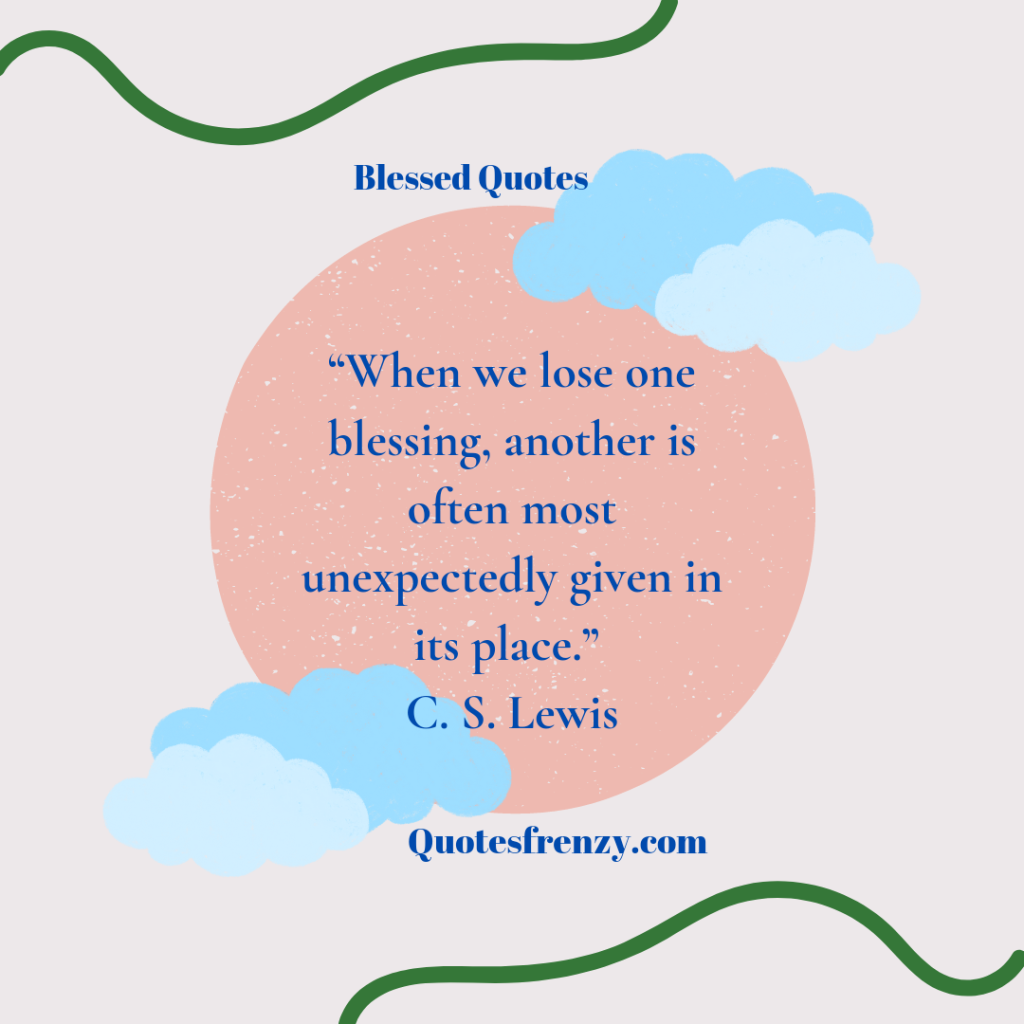 ---
Also read…
Missing You Quotes And Sayings
---
"When you focus on being a blessing, God makes sure that you are always blessed in abundance." Joel Osteen
---
"Blessed is the influence of one true, loving human soul on another." George Eliot
---
"You're blessed if you have the strength to work." Mahalia Jackson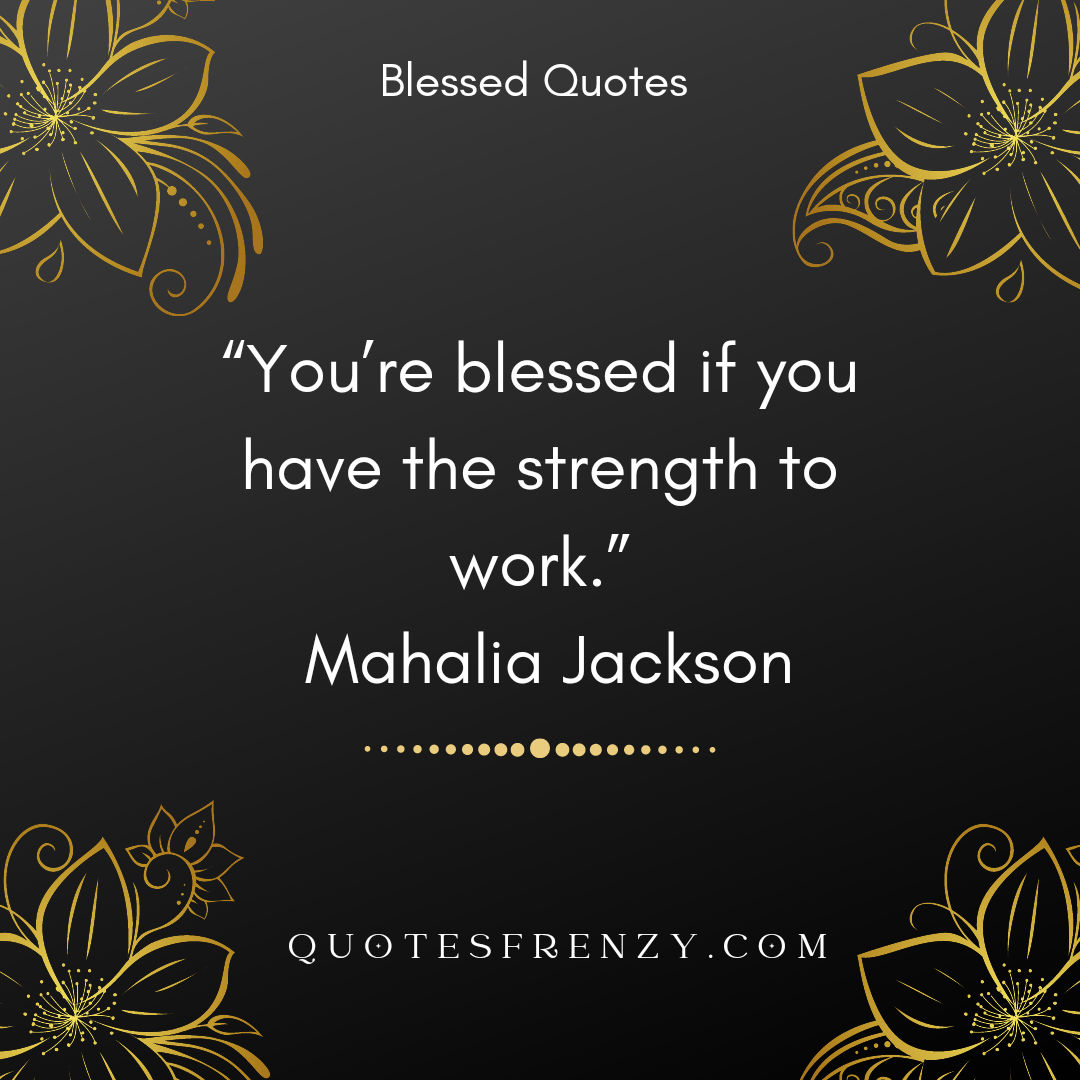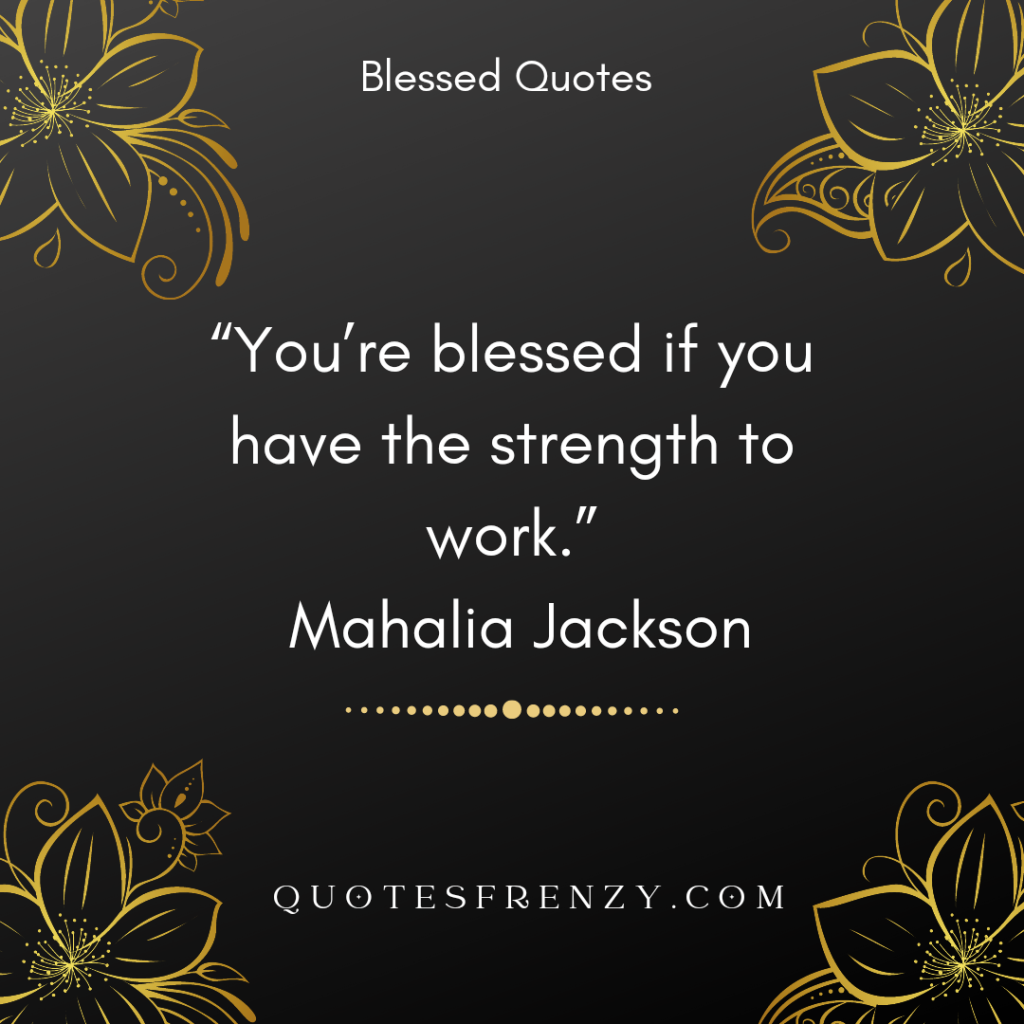 ---
"Power is no blessing in itself, except when it is used to protect the innocent." Jonathan Swift
---
"I think living the blessed life is the luck of the draw." Judith Guest
---
"Advice is one of those things it is far more blessed to give than to receive." Carolyn Wells
---
"Every blessed one of you feels better for that burst of laughter." Ivor Novello
---
"If you give, you will be blessed." Joel Osteen
---
"Reflect upon your present blessings." Charles Dickens
---
"The love of a family is life's greatest blessing." Eva Burrow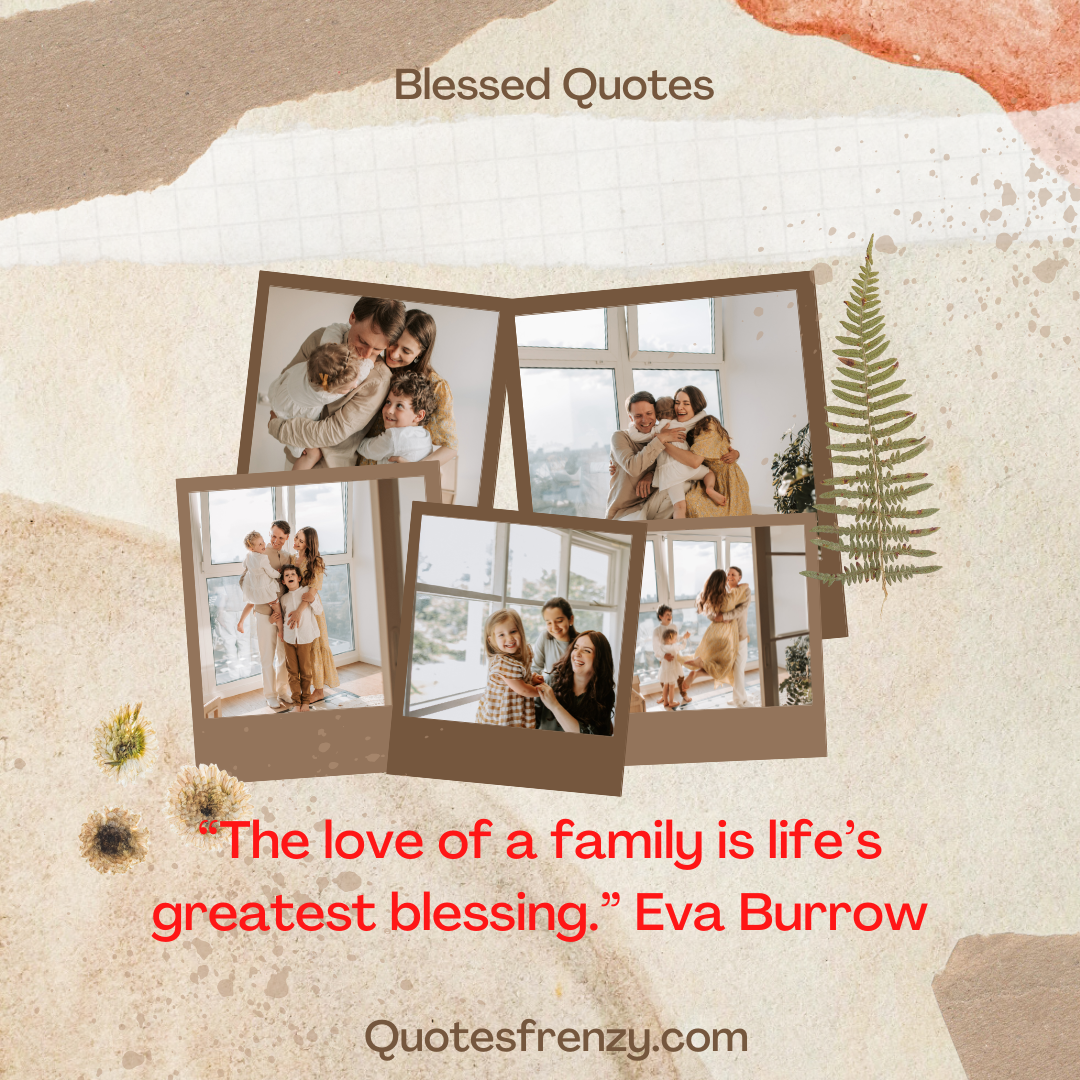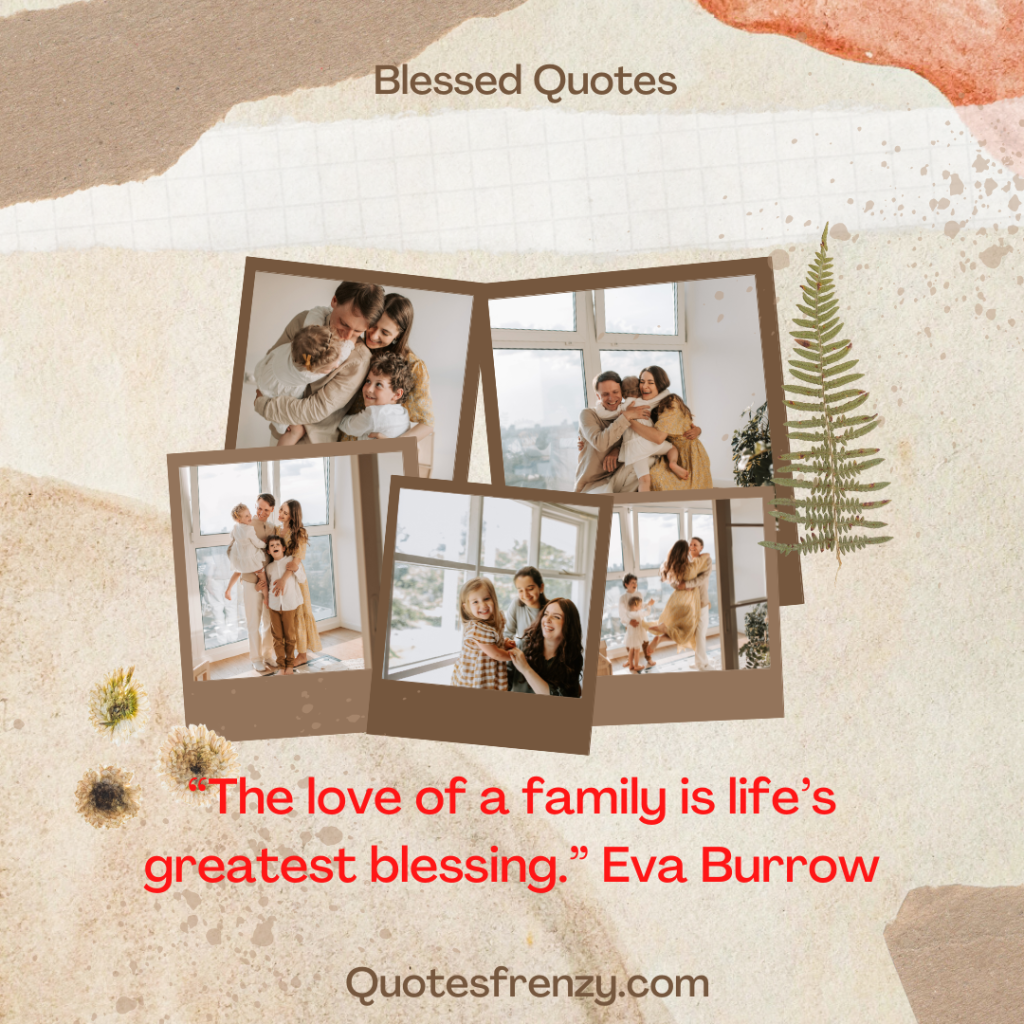 ---
"When we give cheerfully and accept gratefully, everyone is blessed." Maya Angelou
---
"Home joys are blessed of heaven." Seneca the Younger
---
"The greatest irony in the world is that you are so blessed and don't know it." Esther Hicks
---
"Blessed are the hearts that can bend; they shall never be broken." Albert Camus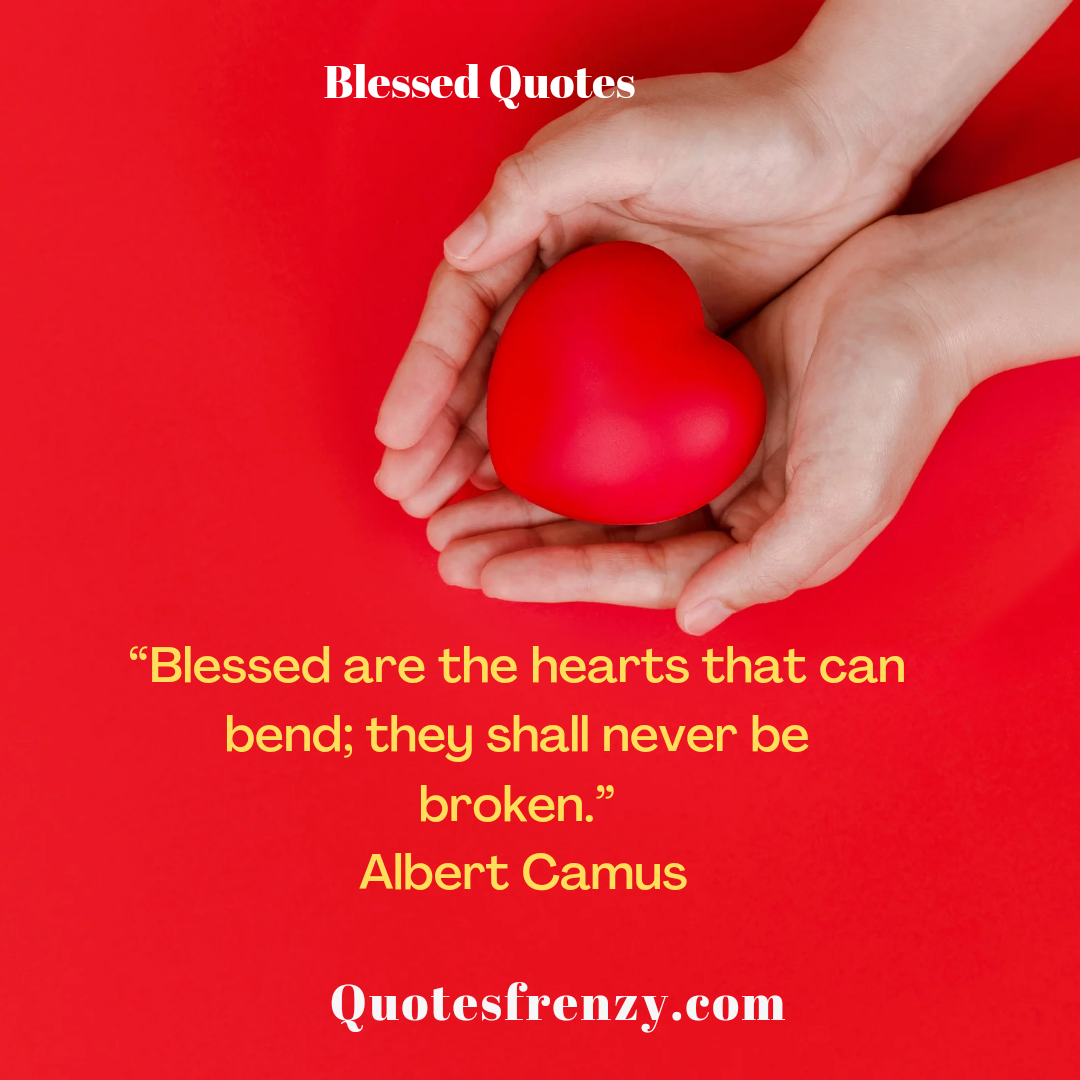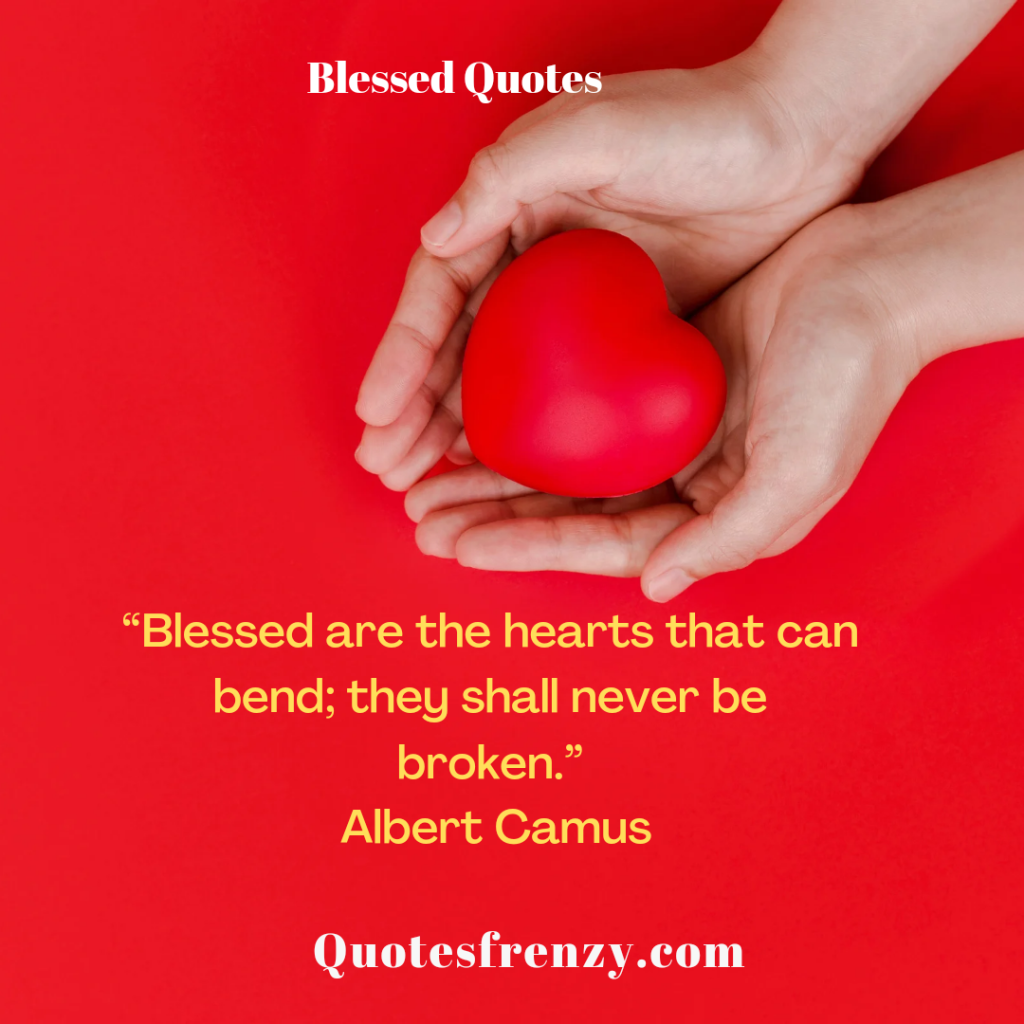 ---
"Blessed are they who have the gift of making friends,for it is one of God's best gifts." Thomas Hughes
---
"Death is the most blessed dream." Georg Buchner
---
"We must visit Jesus in the Blessed Sacrament a hundred thousand times a day." Saint Francis de Sales
---
"If you give, you will be blessed." Joel Osteen
---
"A nation is blessed when it has godly leaders." Max Lucado
---
"Never to suffer would never to have been blessed." Edgar Allan Poe
---
"Humility makes us ready to be blessed by the God of all grace." Charles Spurgeon
---
"Every story of conversion is the story of a blessed defeat." C. S. Lewis
---
"You are invited to the festival of this world and your life is blessed." Rabindranath Tagore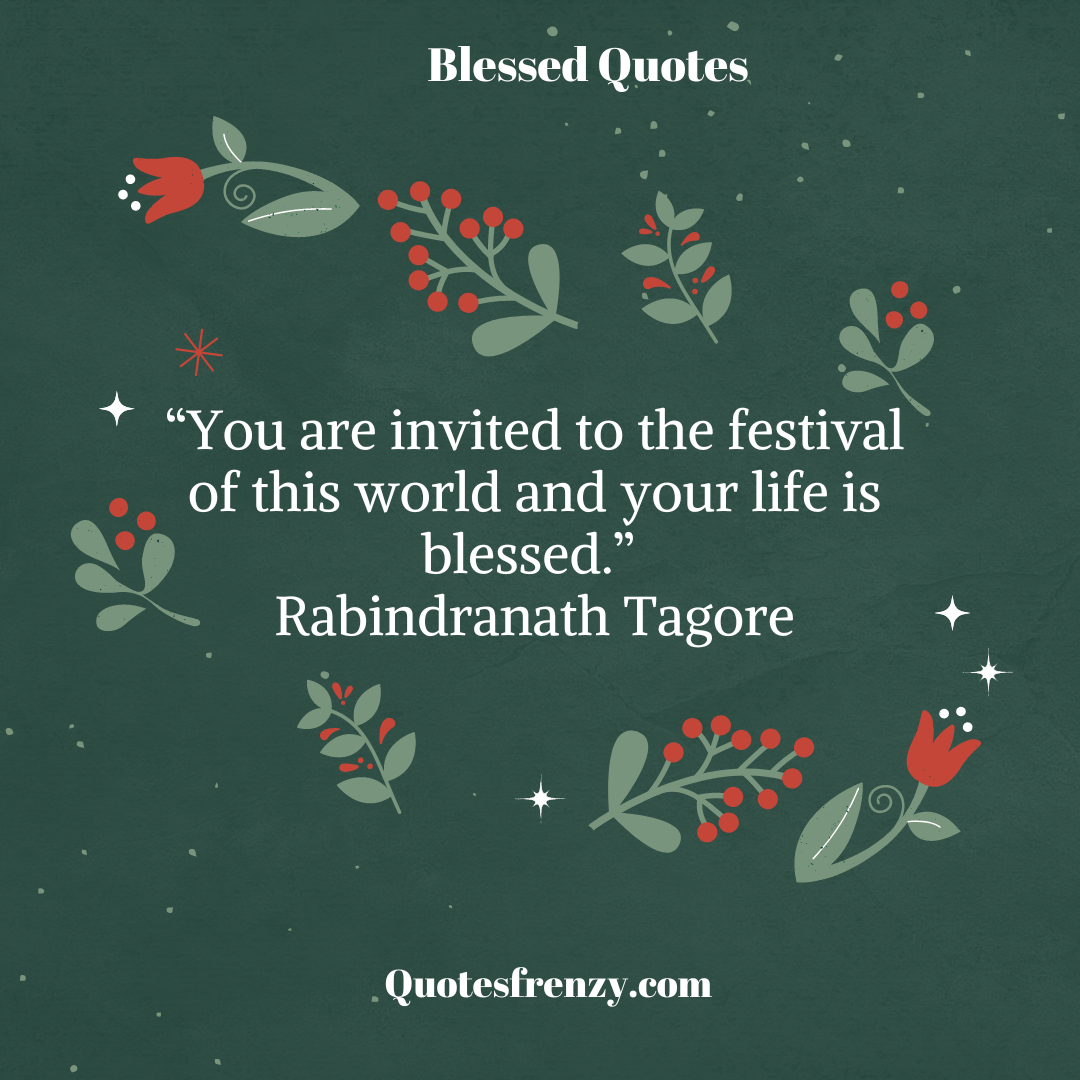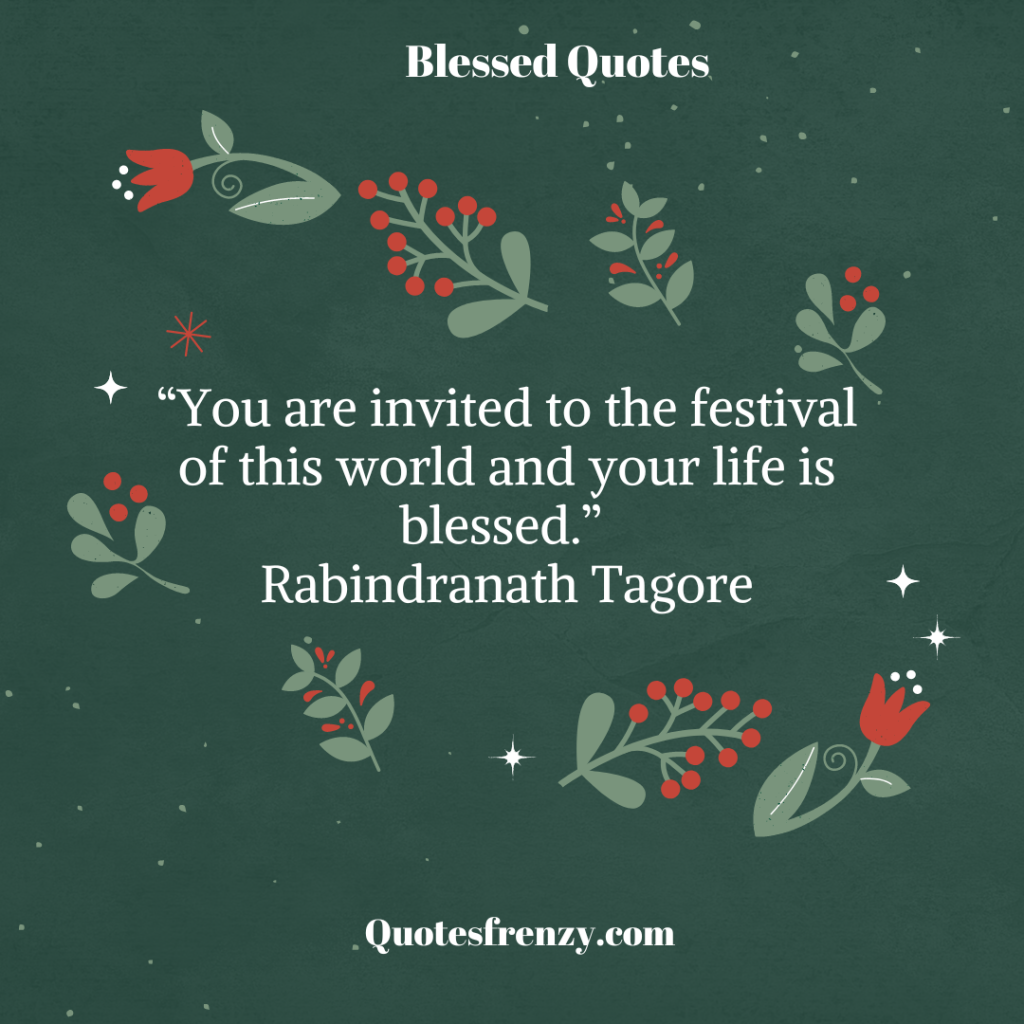 ---
While there are still good things in this world, we cannot hide the fact that it is also full of mishaps and troubles. We complain so much about our lives and how we cannot have the things that we want. But, there is a bigger world out there with bigger problems. If you open your eyes to the difficulties of the society you'll realize that your worries are so little compared to the more pressing issues. Be thankful for the littlest things that you have and be thankful that God only gives you problems that you can solve.
---
When We Lose One Blessing, Another Is Often Most Unexpectedly Given In Its Place – C.S. Lewis
The author of the famous Chronicles of Narnia has simplified one of the most famous Blessed Quotes saying that there is always a rainbow after the rain. We may face difficulties in life but rest assured that God has a future planned ahead. Trust in Him and believe that you will get through your problems with His help.