Design Quotes-The fashion industry is a multimillion industry. Its success is based on the fact that it anchors one of the basic human needs which are clothing. The fashion industry is one that faces change in its design several times within a year. If you are looking for the best terms to describe these wonderful designs, try the Design Quotes. These quotes represent the meaning and art involved in the development of a design. They also expose the truth behind successful designs.
Design is not just what it looks like and feels like. Design is how it works – Steve Jobs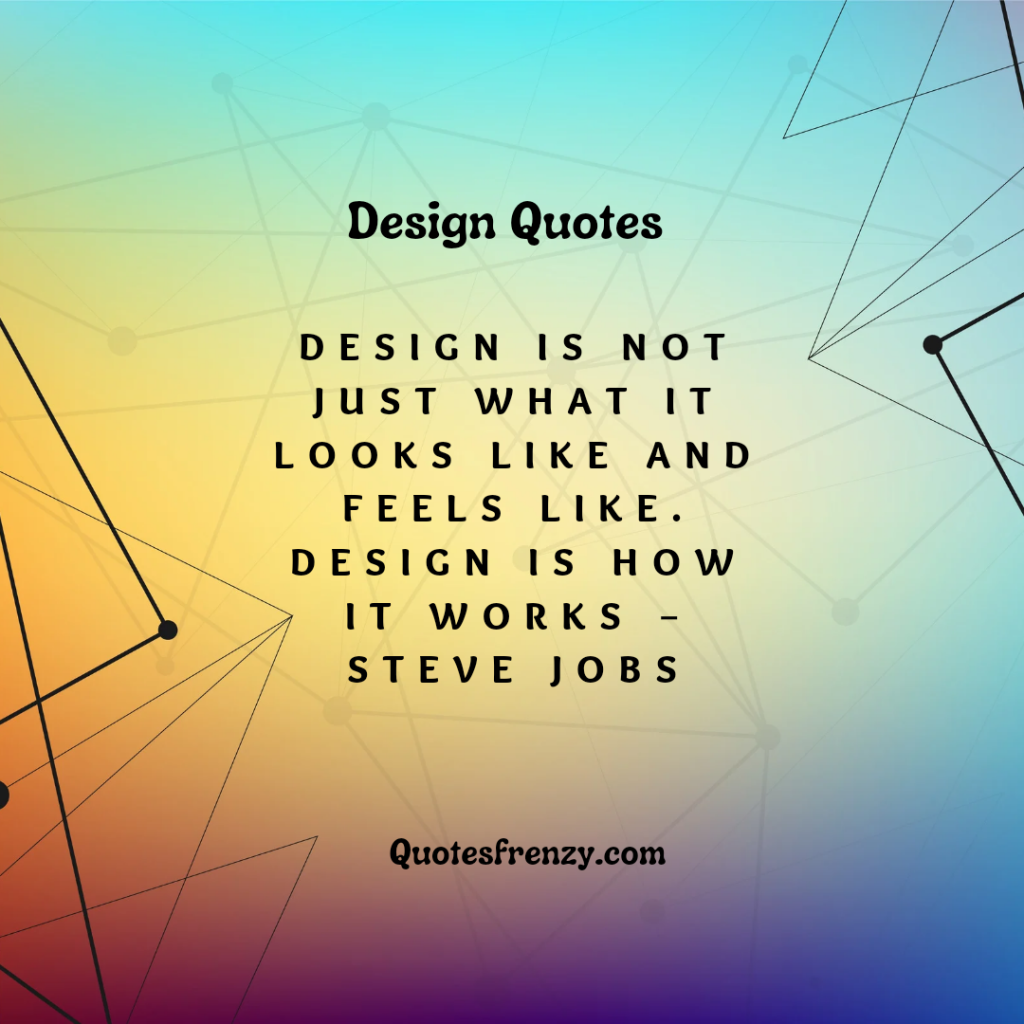 Many people have through that design is in the different styles. What you may see in the streets and design shop are fashion and style. Design is more than that. Design encompasses the type of fabric, the stitching, and the look. Design begins with a plan that is well thought. The selection of sewing is dependent on the type of style and amount of fabric. Fashion is just the end product. It is nothing close to what design is.
---
Famous Design Quotes
---
"Design is the conscious effort to impose a meaningful order." Victor Papanek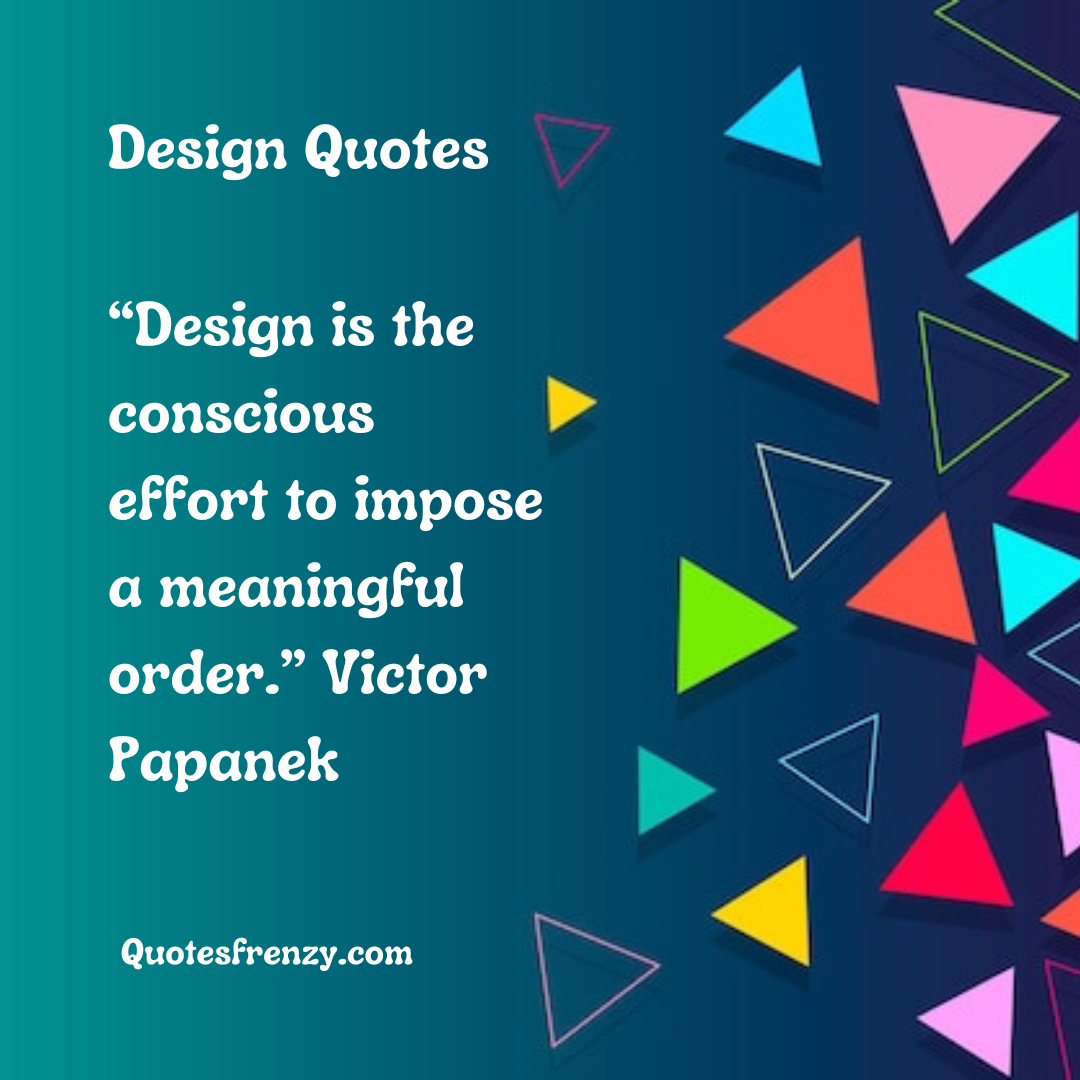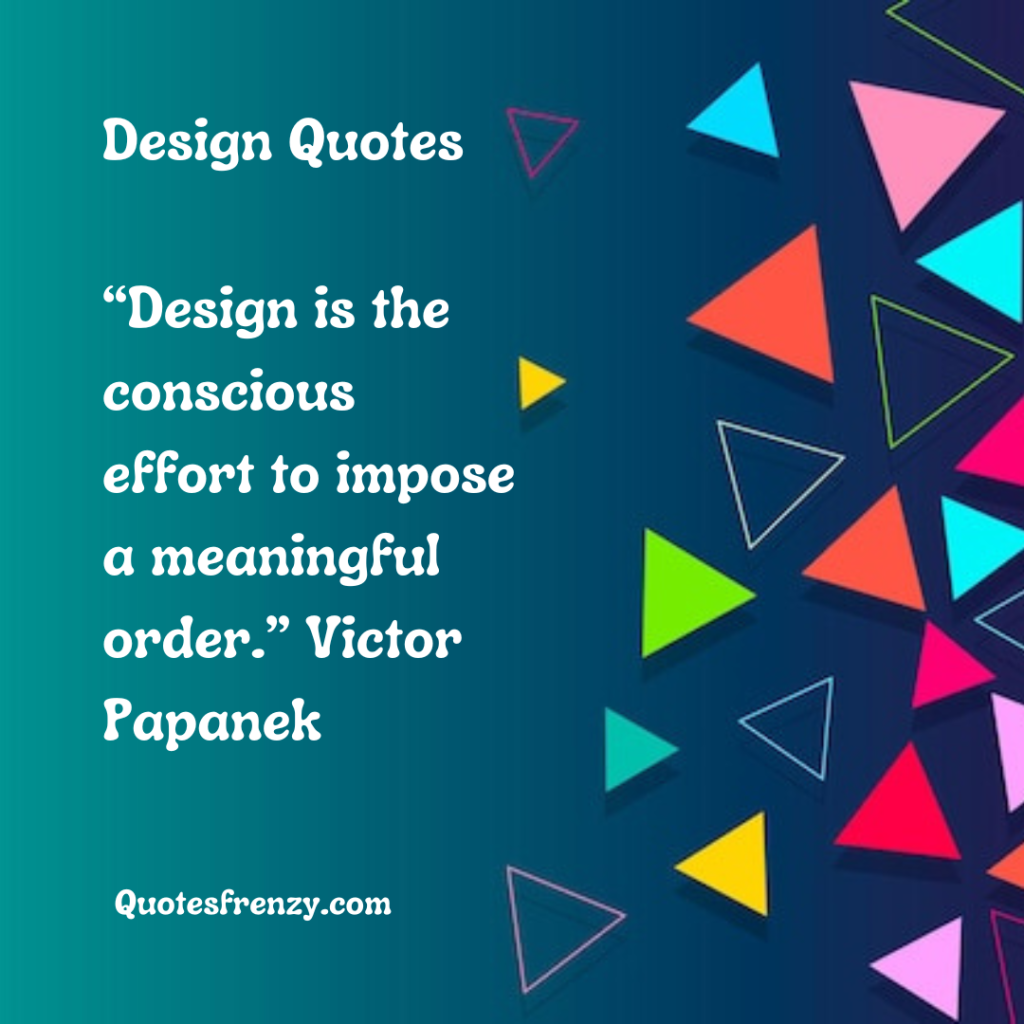 ---
Also read…
Photography Quotes And Sayings
---
"Inspiration the seed. Design but the flower." Michael Langham
---
"To create a memorable design you need to start with a thought that's worth remembering." Thomas Manss
---
"Design means being good, not just looking good." Clement Mok
---
"The only important thing about design is how it relates to people." Victor Papanek
---
"Design is thinking made visual." Saul Bass
---
"I don't design clothes, I design dreams." Ralph Lauren
---
"To design the future effectively, you must first let go of your past." Charles J. Givens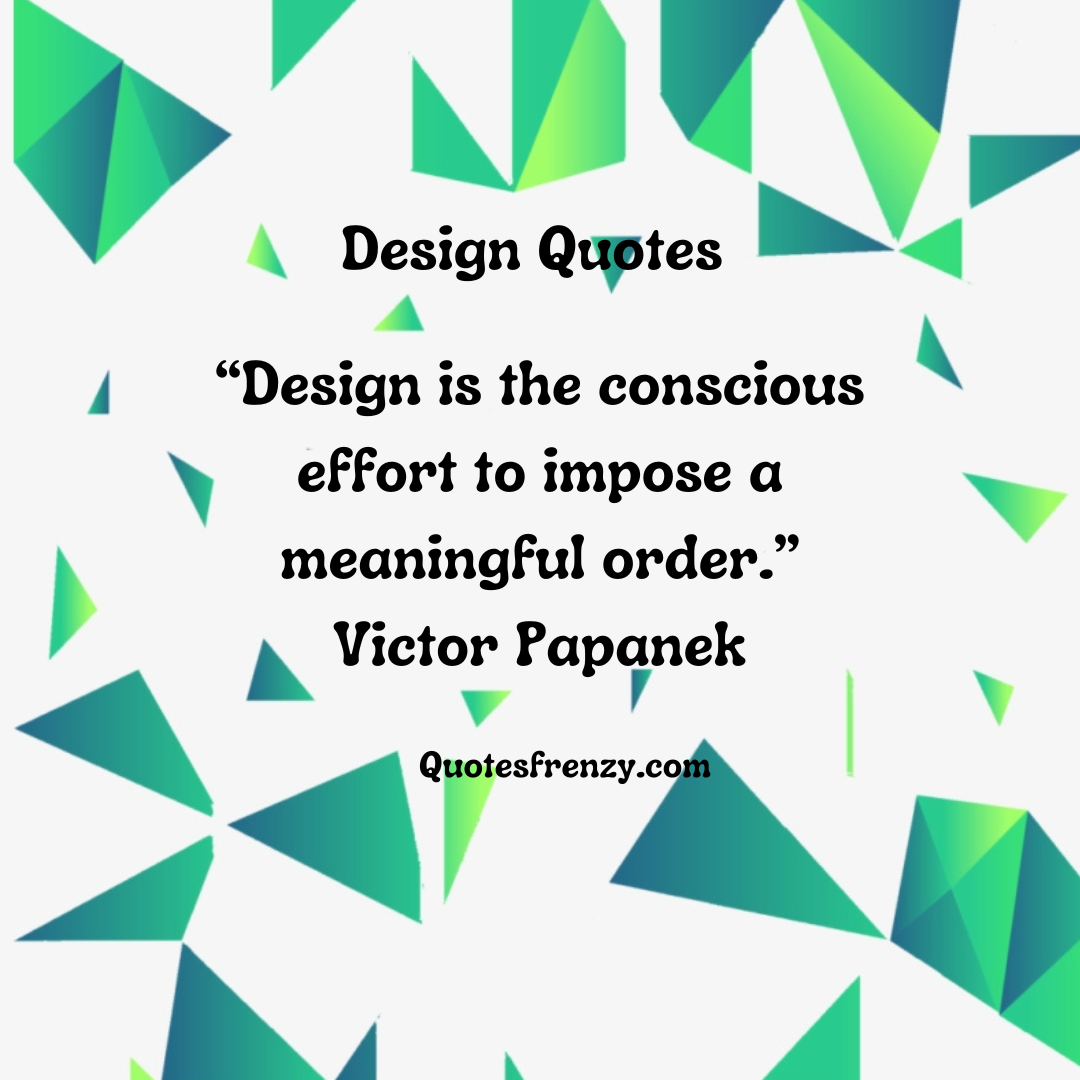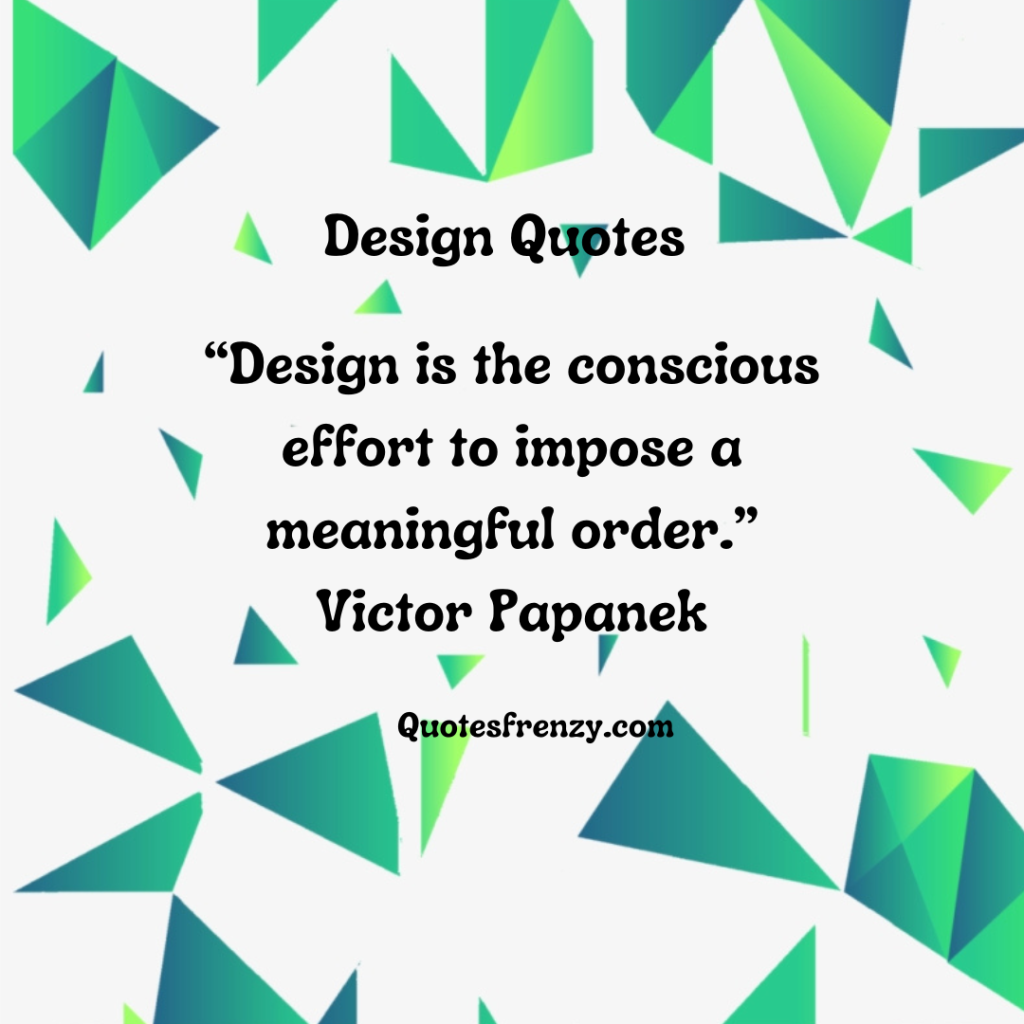 ---
"Design is the fundamental soul of a man-made creation." Steve Jobs
---
"Design is as much an act of spacing as an act of marking." Ellen Lupton
---
"Good design doesn't cost, but it pays." Richard Driehaus
---
"Design, in its broadest sense, is the enabler of the digital era." Clement Mok
---
"Design is not for philosophy it's for life." Issey Miyake
---
"When it does not exist, design it." Henry Royce
---
"Design must seduce, shape, and perhaps more importantly, evoke an emotional response." April Greiman
---
"Design is where science and art break even." Robin Mathews
---
"Simple design, intense content." Edward Tufte
---
"Design is a response to social change." George Nelson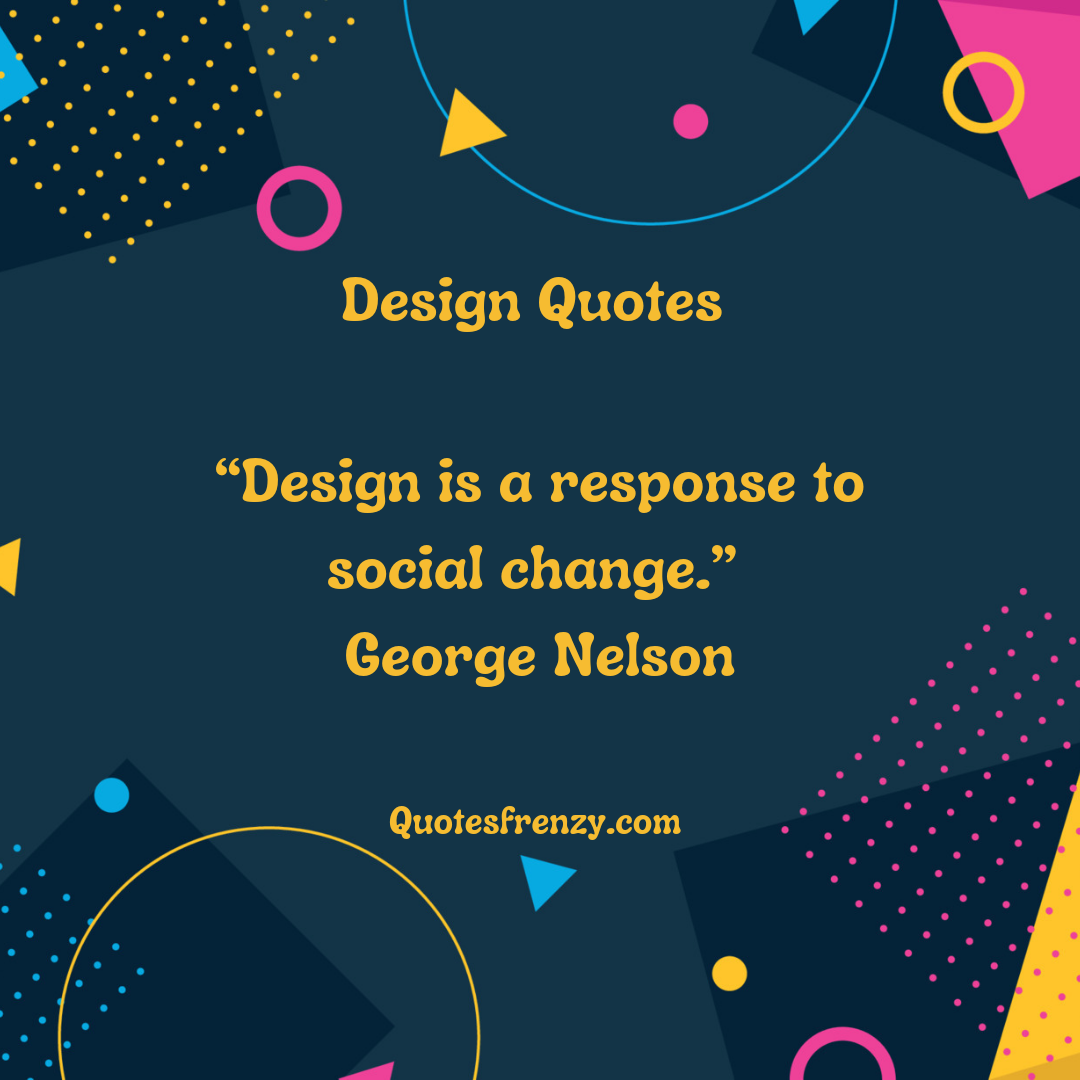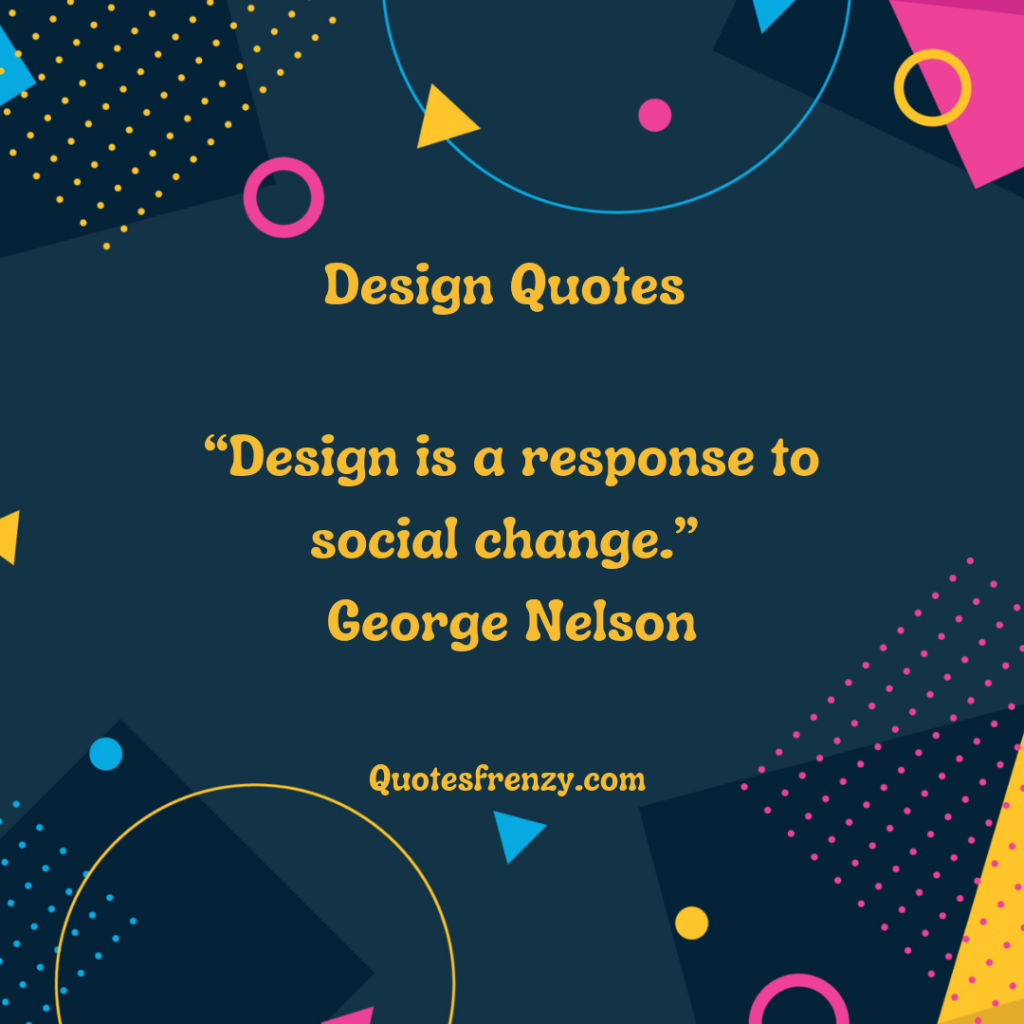 ---
"We design our lives through the power of choices." Richard Bach
---
"Life either happens by design or default, you choose." Bob Proctor
---
"Design can be art. Design can be aesthetics. Design is so simple, that's why it is so complicated." Paul Rand
---
"A design isn't finished until someone is using it." Brenda Laurel
---
"Accessible design is good design." Steve Ballmer
---
"Designs of purely arbitrary nature cannot be expected to last long." Kenzo Tange
---
"Design adds value faster than it adds cost." Joel Spolsky
---
Fashion fades, only style remains the same – Coco Chanel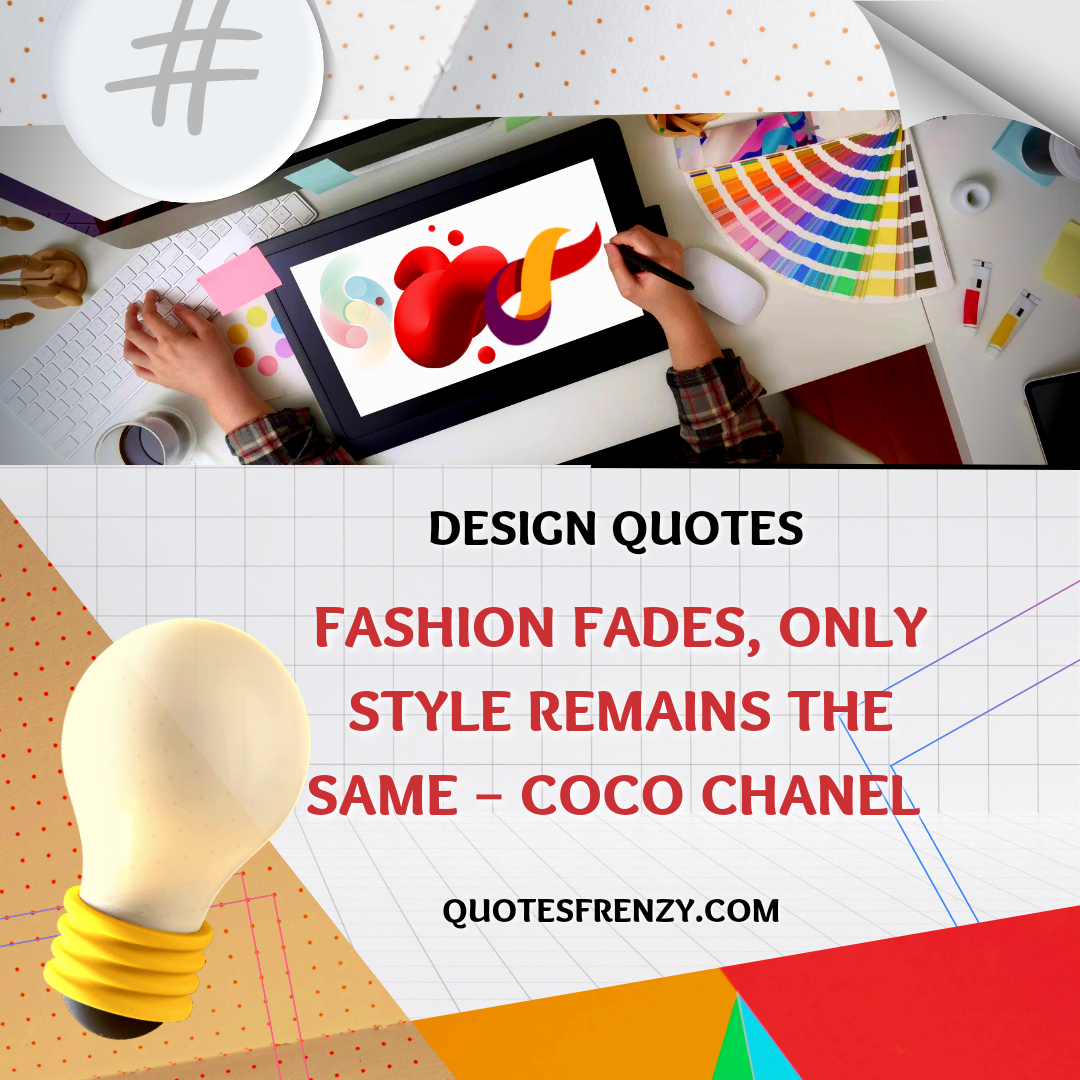 Fashion is the appearance of the final art. It does not remain constant; it changes with the season and weather. Style on the other hand, is quite long lasting.  It can be described as either classic or modern. Therefore, fashion revolves around style. Style may come in different forms, but it shouts louder with fashion on it. Coco Channel is one of the most established designers in the fashion industry. This quote is one of the best Design Quotes of all time.
As an architect, you design for the present, with an  awareness of the past, for a future which is essentially unknown – Norman Foster
Before you create you need to plan. In architect, it is called a design. In fashion, it is the sketch. It is out of these that the real artistic nature is experienced. Any form of design, be it clothes, houses or shoes it has to take many things into account. The past is the root of the inspiration; the present is the relevance in use while the future is the sustainability of the design.
If you are a designer, here you have found the best direction towards creating the best designs that will stand the test of time.