I Miss You Quotes-Getting attached to certain people is something we've all done, without any doubt. This special person could be a family member, a long lost friend, a best friend, or someone we fell in love with or we had a relationship with. But what happens when different circumstances take this person (temporarily) away from us? Well, you've guessed it, we start missing them. And then, of course, we tend to remember the good time spent with this special person, and perhaps even try to get in touch with them again.
We have all experienced this, and each of us has different ways to get over this problem. This may include looking for some touching I Miss You Quotes. So let's get to it right away:
"I only miss you when I'm breathing "Jason Derulo – I Miss You Quotes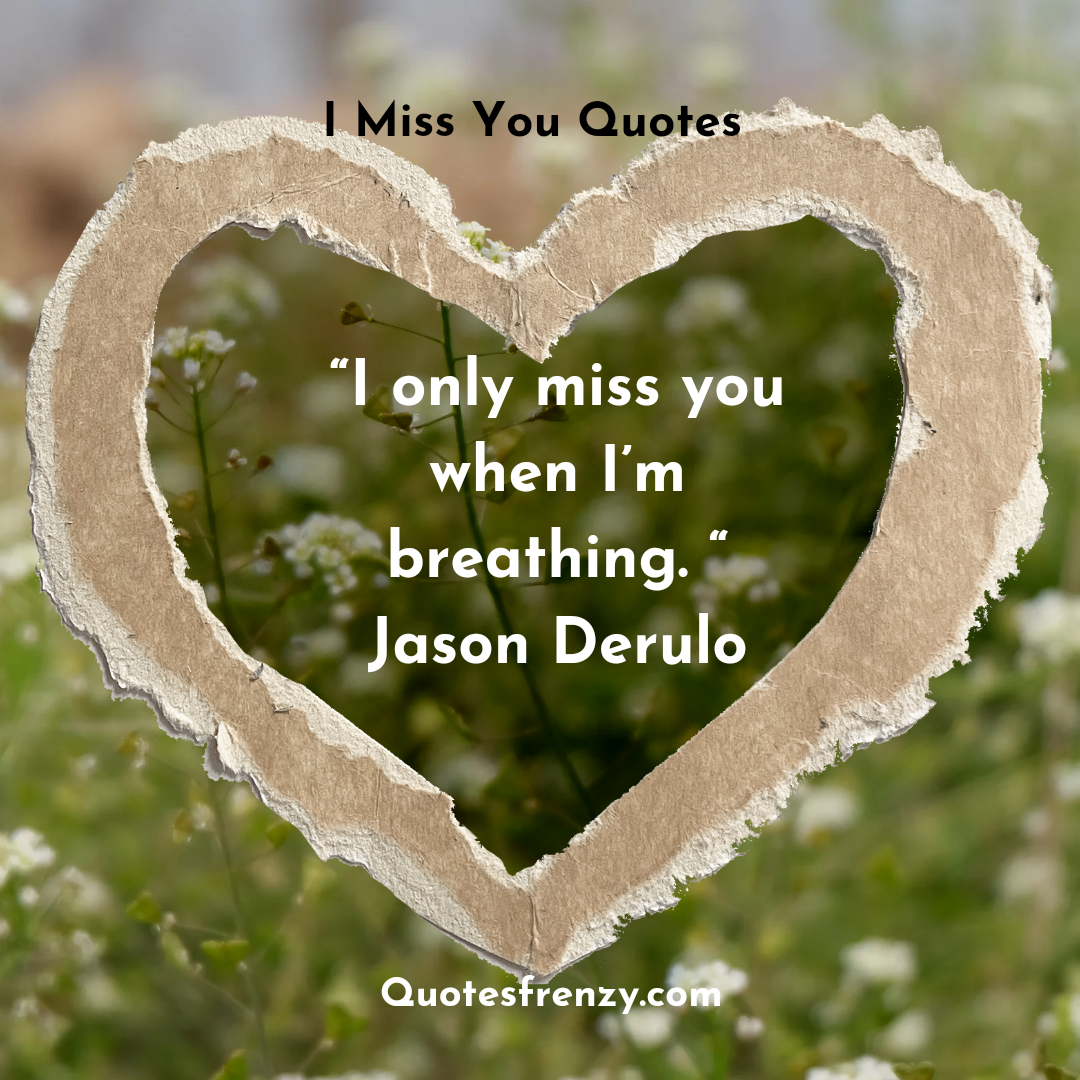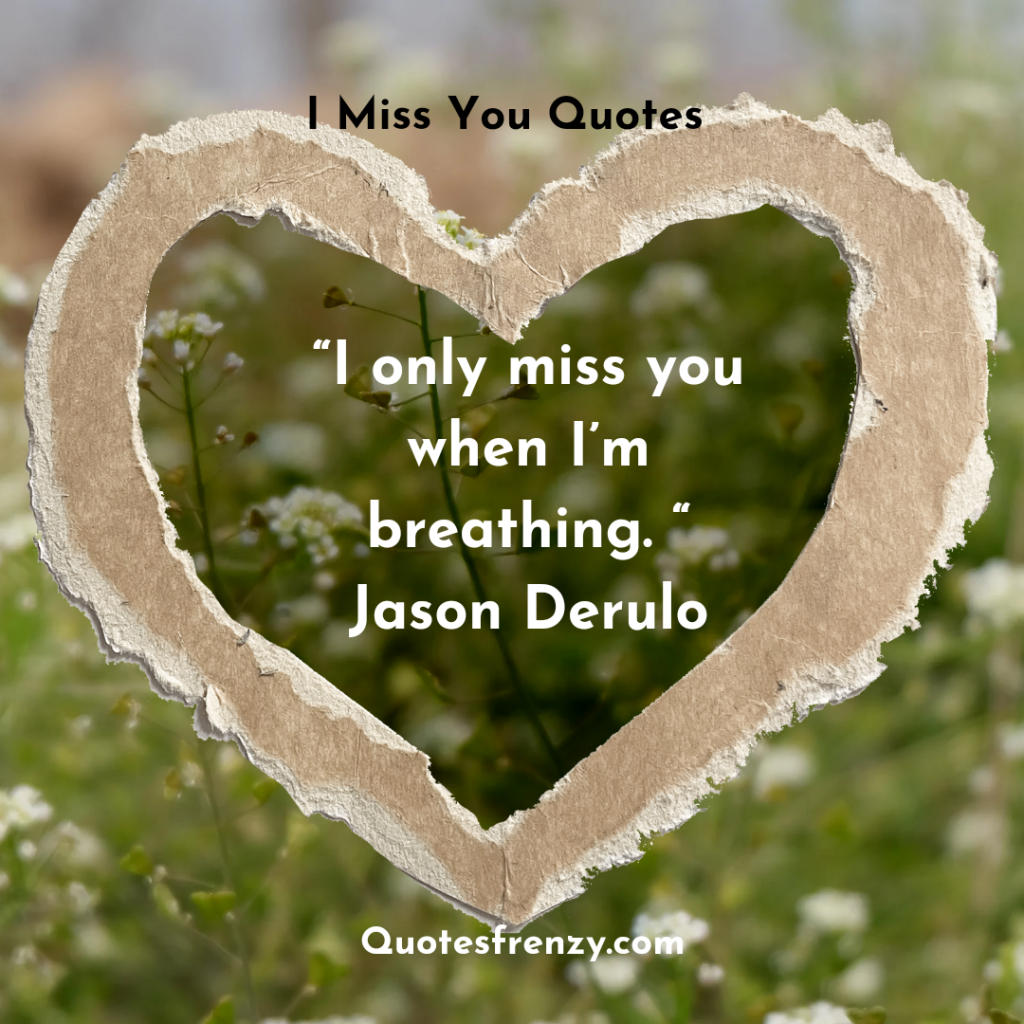 As you can probably already tell, this quote is from one of Jason Derulo's songs. It's very clear that the person he's referring to in this song has a special place in his heart. It is also quite likely that there's no way he can bring her back, and he has to deal with the pain of missing her all the time. This quote in particular is both very touching, and can easily fit in different circumstances. If you're ever trying to get your ex girlfriend back and you really don't know what to say to her, you might as well try using this line. It's probably worth a shot.
---
Top I Miss You Quotes
---
"You can love someone so much…But you can never love people as much as you can miss them." John Green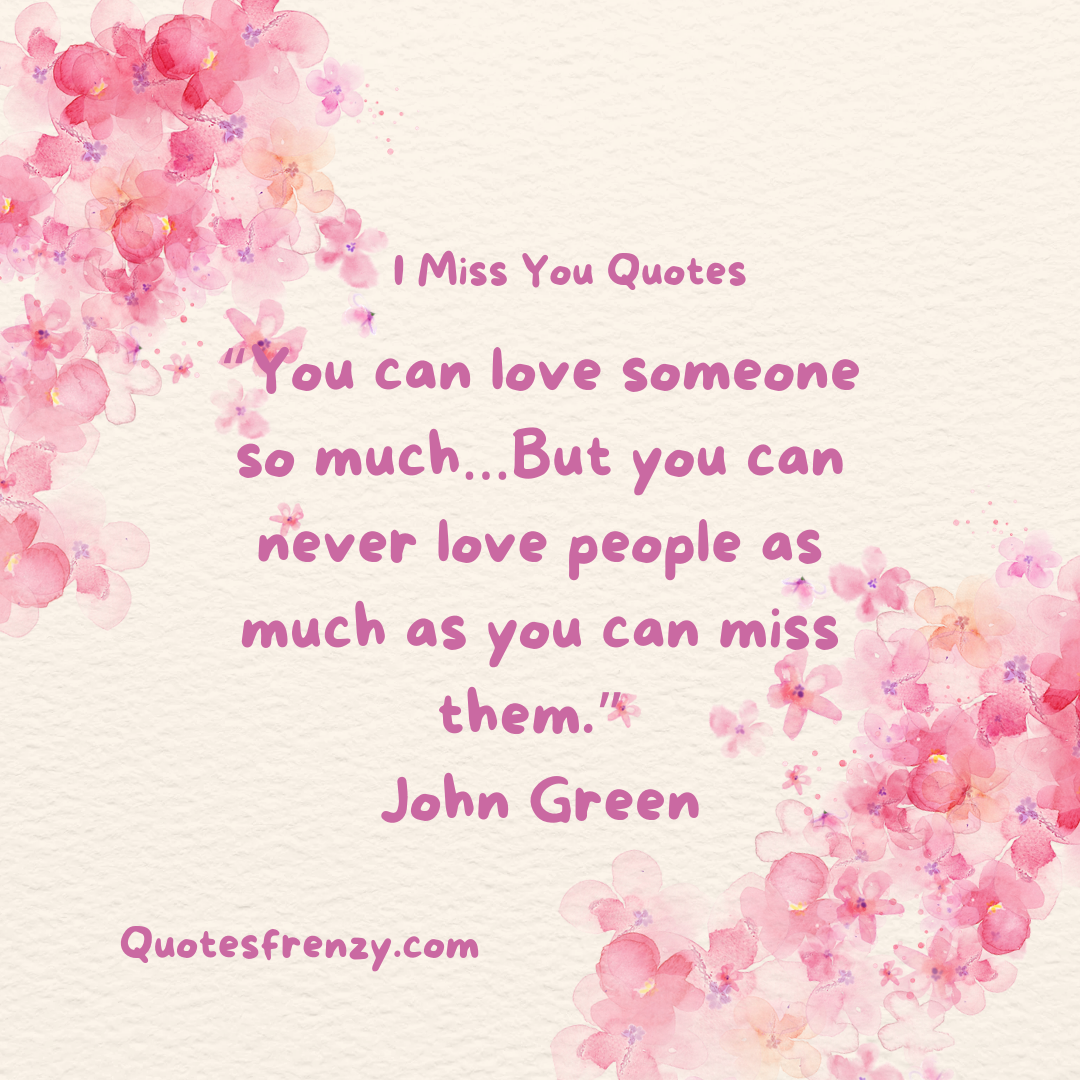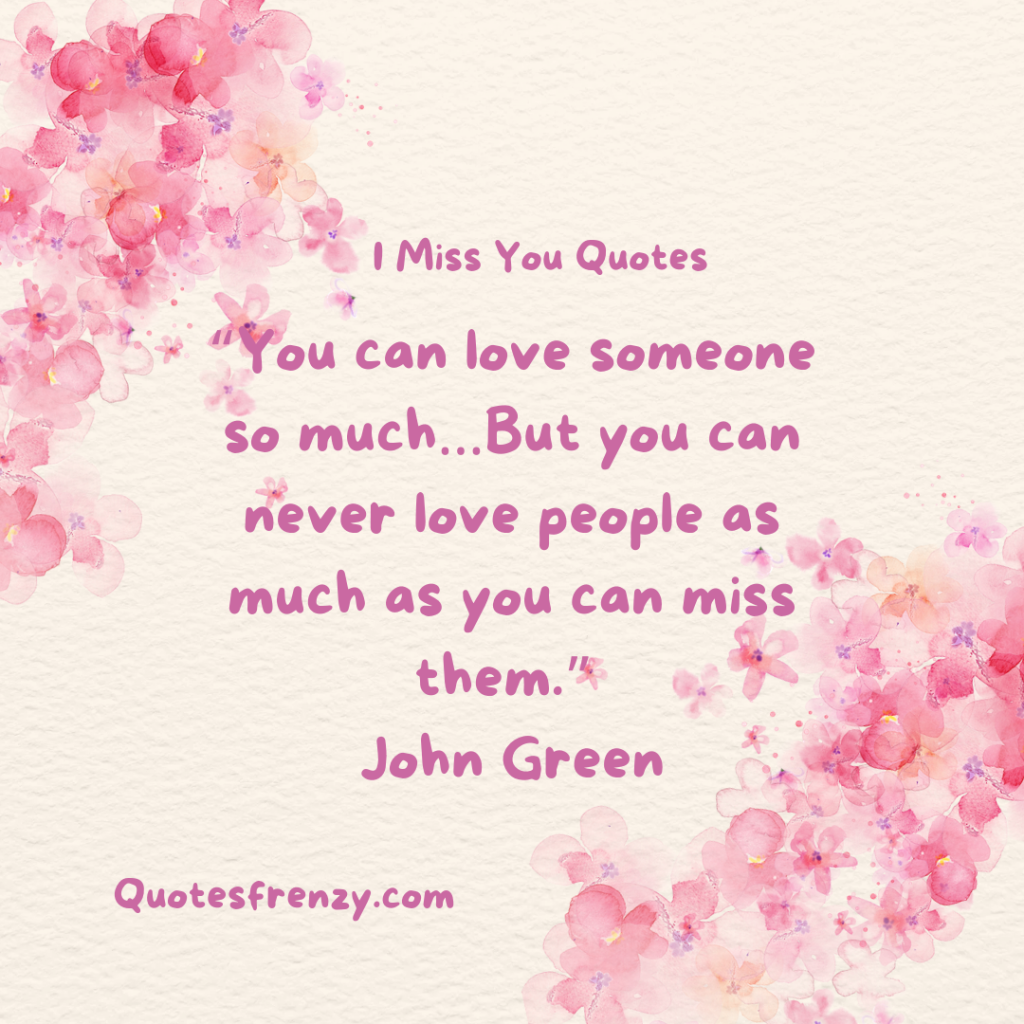 ---
Also read…
Missing You Quotes And Sayings
Feeling Alone Quotes And Sayings
---
"Love is missing someone whenever you're apart, but somehow feeling warm inside because you're close in heart." Kai Knudsen
---
"My heart wont let you go, and I need you to know, I miss you." Miley Cyrus
---
"Close your eyes and I'll kiss you, Tomorrow I'll miss you." Paul McCartney
---
"I miss you more than the sun misses the sky at night." Taylor Swift
---
"I only miss you when I'm breathing." Jason Derulo
---
"I just hope that you miss me a little when I'm gone." Drake
---
"I miss you so much it's giving me a pain in my pancreas." Maureen Johnson
---
"Ok, look. I'm honest. Girl I can't lie I miss you. You and the music were the only things that I'd commit to." Drake
---
"My eyes await your return. Please come back soon. I miss you." Anonymous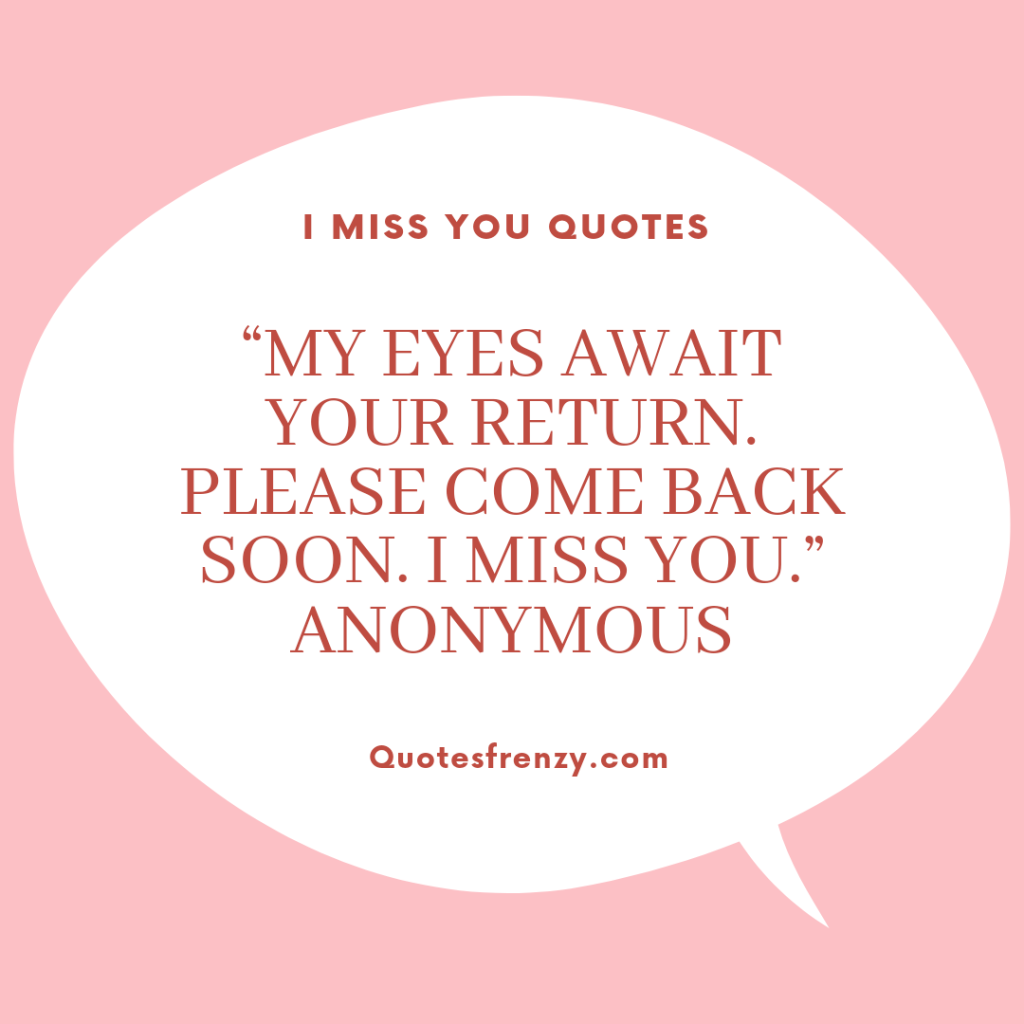 ---
"The 'I miss you's,' 'I love you's,' and 'I want to be with you's' will never amount to actually being with you physically." Raghib Clitso
---
"Even the most colorful garden appears like a graveyard without you." Saravana Kumar Murugan
---
"I miss those kisses and the way I used to sleep in your warm hug. I miss the way you made me eat breakfasts and I miss the way you made me laugh. I miss you." Himmilicious
---
"Rise up, wise up, say it loud. Soul, I will not lie to you. I'm all alone. I'm still missing you, missing you, missing you." Tegan Quin
---
"If you go, then I'll miss you.. terribly." Julia Hoban
---
"I hate that I miss you. hate that you forgot about me.  hate that you don't want me. I hate that i still  care about you." Drake
---
"Whenever I miss you, I look at my heart. Because it's the only place I can find you." Hasina Jalili quotes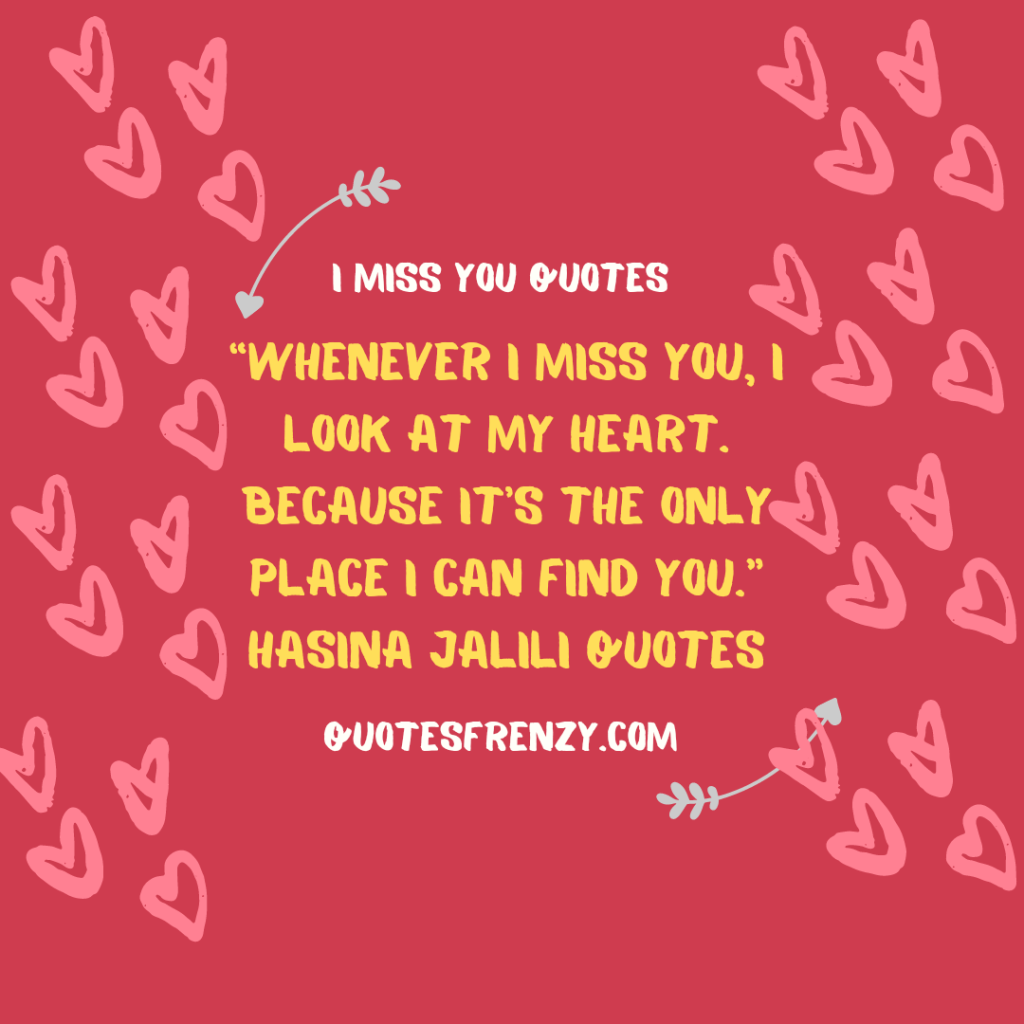 ---
"Missing 'U' is my way of Loving 'U." Saravana Kumar Murugan
---
"I miss everything about you. Can't believe that I still want you. And after all the things we've been through." Colbie Caillat
---
"When you are gone the pieces of my heart are missing you." Avril Lavigne
---
"Where you used to be, there is a hole in the world, which I find myself constantly walking around in the daytime, and falling in at night. I miss you like hell." Edna St Vincent Millay
---
"Missing you is the hardest part of my day." Maria
---
"I love you past the moon and miss you beyind the stars." Jm Storm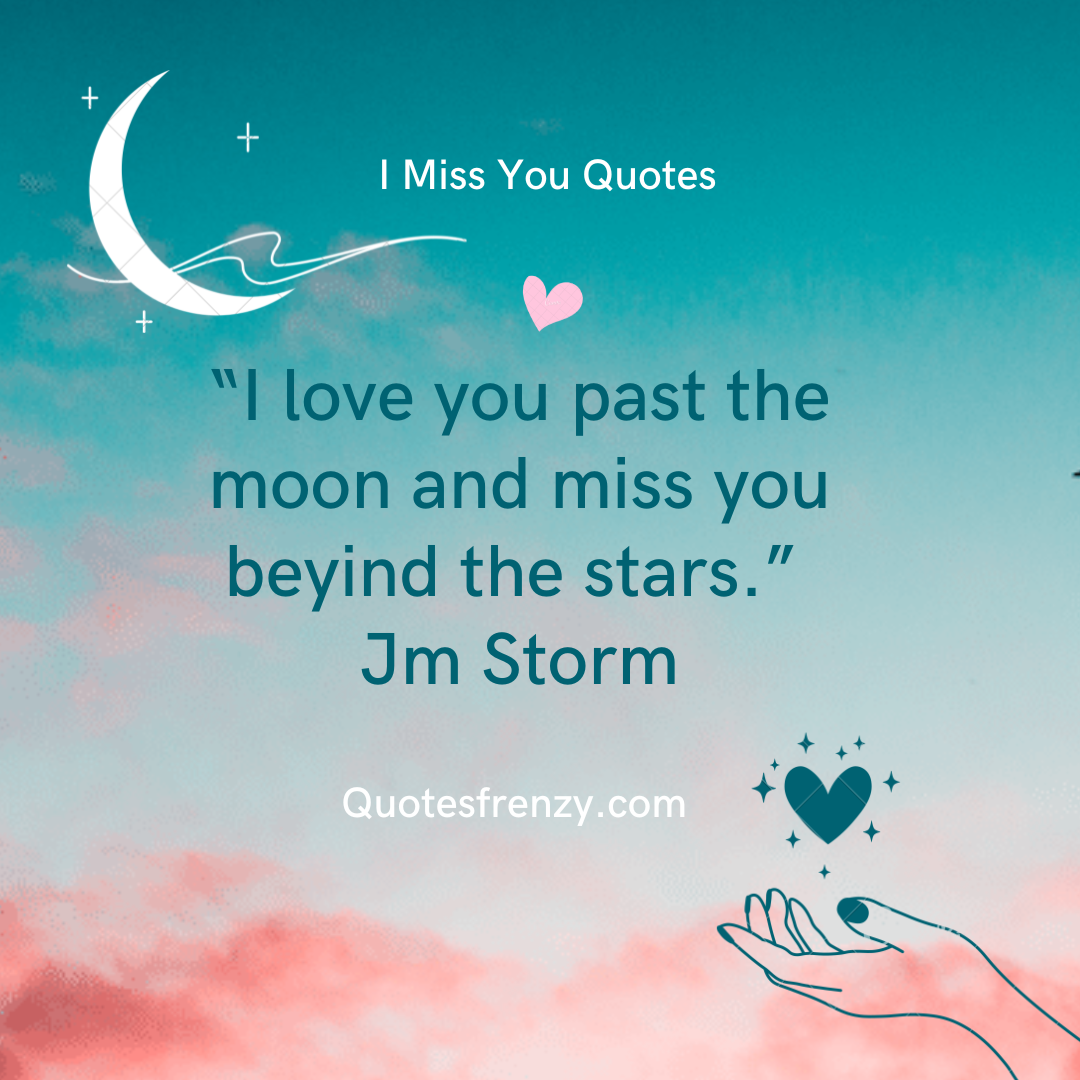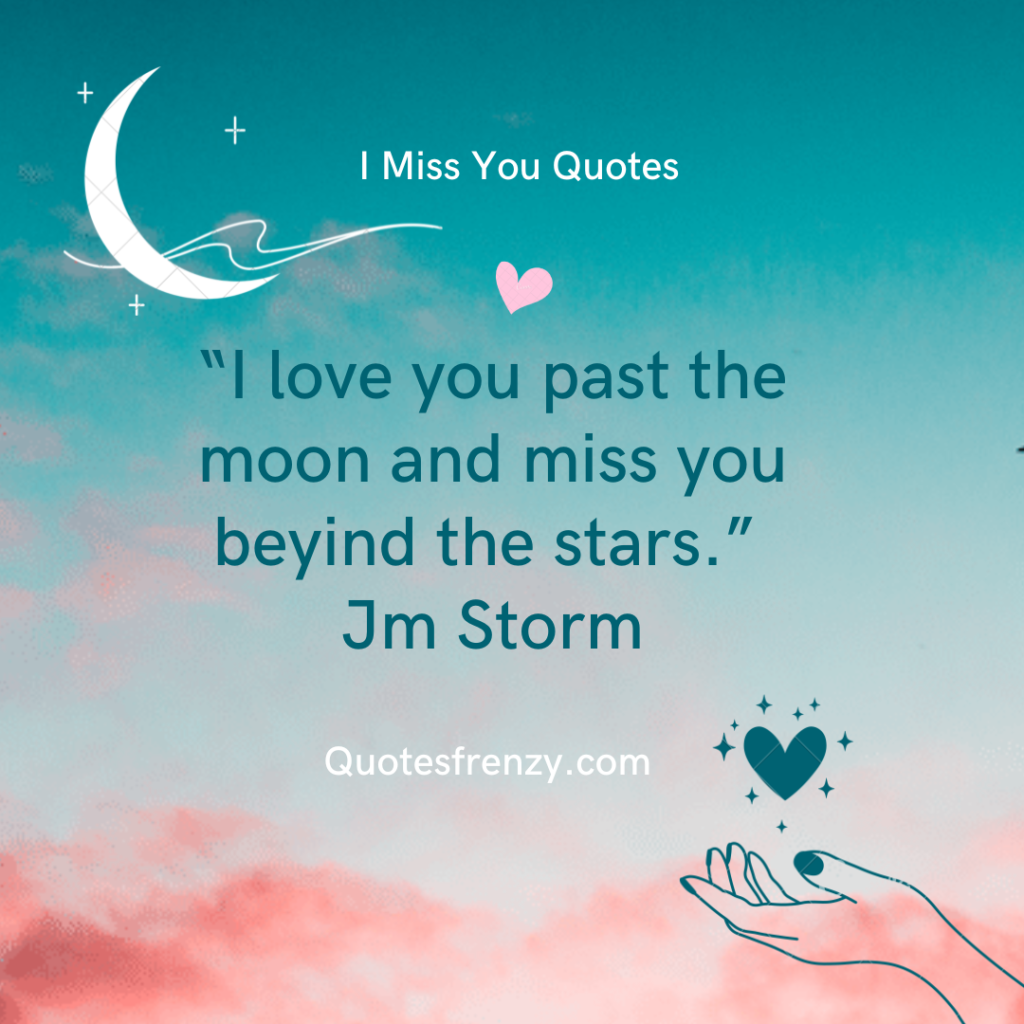 ---
"Whenever I start feeling sad, because I miss you, I remind myself how lucky I am to have someone so special to miss." Henry Nouwen
---
"I miss you. No, let me correct that, I miss the old you. I miss the old you that cared about me." Quinton Riley
---
"What is the opposite of two? A lonely me, a lonely you."  Richard Wilbur – I Miss You Quotes

Now this quote is obviously about love, and it's easy to see that it literally shouts I Miss You Quotes. This time Mr. Wilbur is probably talking to us about his love whom he misses a lot, and is trying to get back with. This kind of situation in particular can be quite tricky at times, especially if the other person decides to cut you out from their lives. People can easily fall into depression over situations like this, so they have to be treated with caution. During times like this, the best thing to do is to realize that we cannot control other people's behavior, so it's best for everyone involved if we just get over that person, whatever that takes. Just like it was stressed by Mr. Wilbur in this quote though, nobody wants to be lonely.
"Sometimes, when one person is missing, the whole world seems depopulated." Lamartine – I Miss You Quotes

People can easily become 'blind' and stop noticing what's really going on around them, and that others may be trying to get in touch with them. This is especially when looking for one specific person, who's not around. Once again this is a very common thing for many of us, and without a doubt most of us have already experienced it at least once during our lifetime. This usually happens when we fall in love with someone, then they stop being around us, and while we're searching for them we simply stop noticing everyone else around us. Basically, we feel lonely even when we're surrounded by many friends, family and so on.
These are some of the best quotes everyone should read whenever they feel like they miss someone. They are also likely to fit in just perfect for most people, since they are more generic than most of the others. These will certainly help people feel better about missing someone close to them.