Letting Go Quotes-One of the hardest things to do in life is to let go. Letting Go Quotes sometimes make this look easy and simple, but it is hardly so.
Whether it's a job that has become too demanding, a relationship that has either become abusive or is no longer what it used to be, or a friendship that has become toxic, letting go is hard work, the kind of hard work that many people will rather endure than let go of.
All relationship starts up with a spark, butterflies flying in the lovers and something that endears the lovers to each other. But along the line, life may happen. Love may die and the lovers may begin to have second thoughts.
It may even be that one partner has cheated on the other or has become physically or emotionally abusive and the relationship begins to look like it will fail. Letting go at this point may be difficult especially if investments have been made in time and personal sacrifices.
Or maybe it's a job where the boss has become impossible to work with and forces employees to work overtime or hurls abusive words at them. Letting go may be difficult if the employee does not have any other job lined up. But there's only one thing to do in any form of relationship, be it at work or love that has become abusive: let go
---
Famous Letting Go Quotes
---
"The key to change… is to let go of fear." Rosanne Cash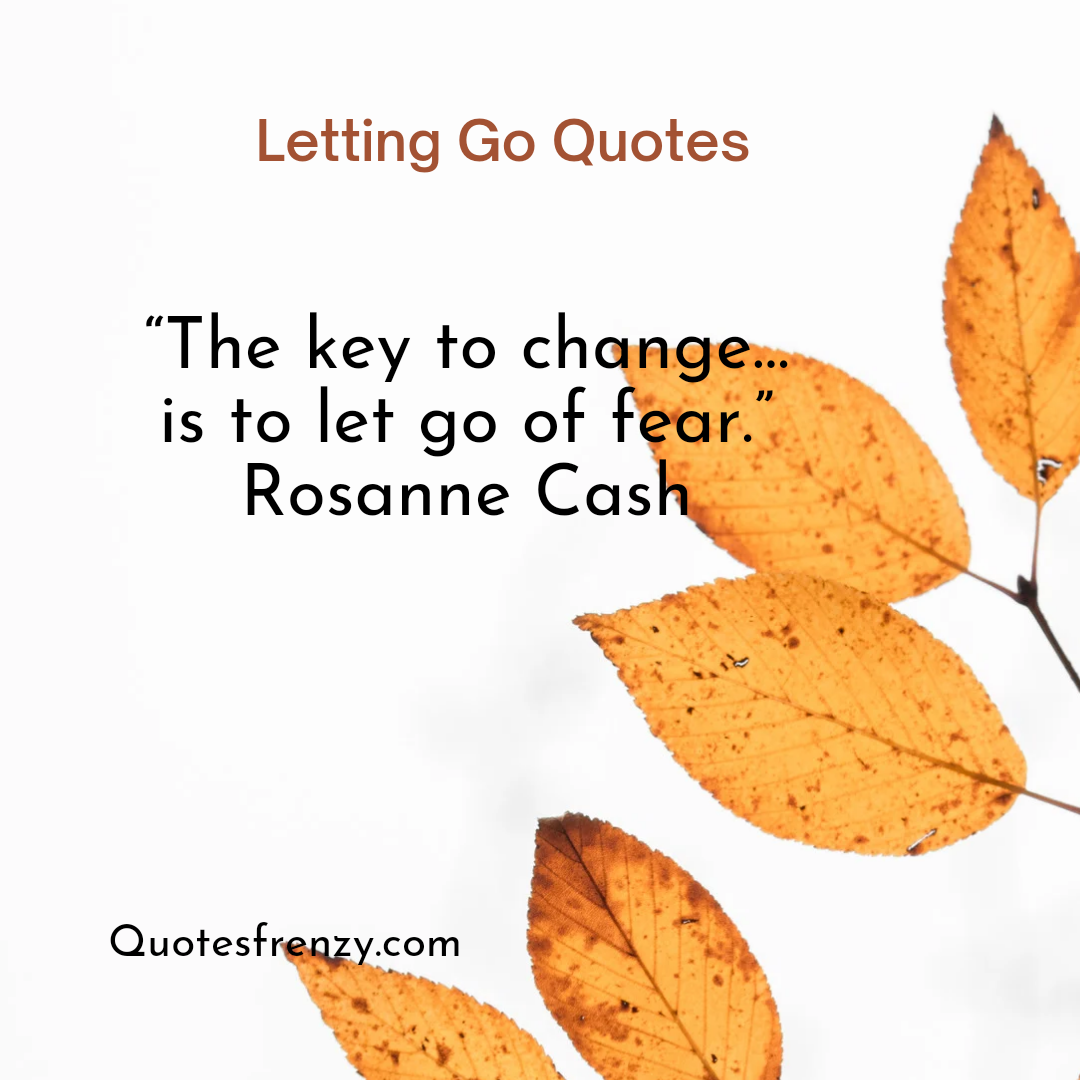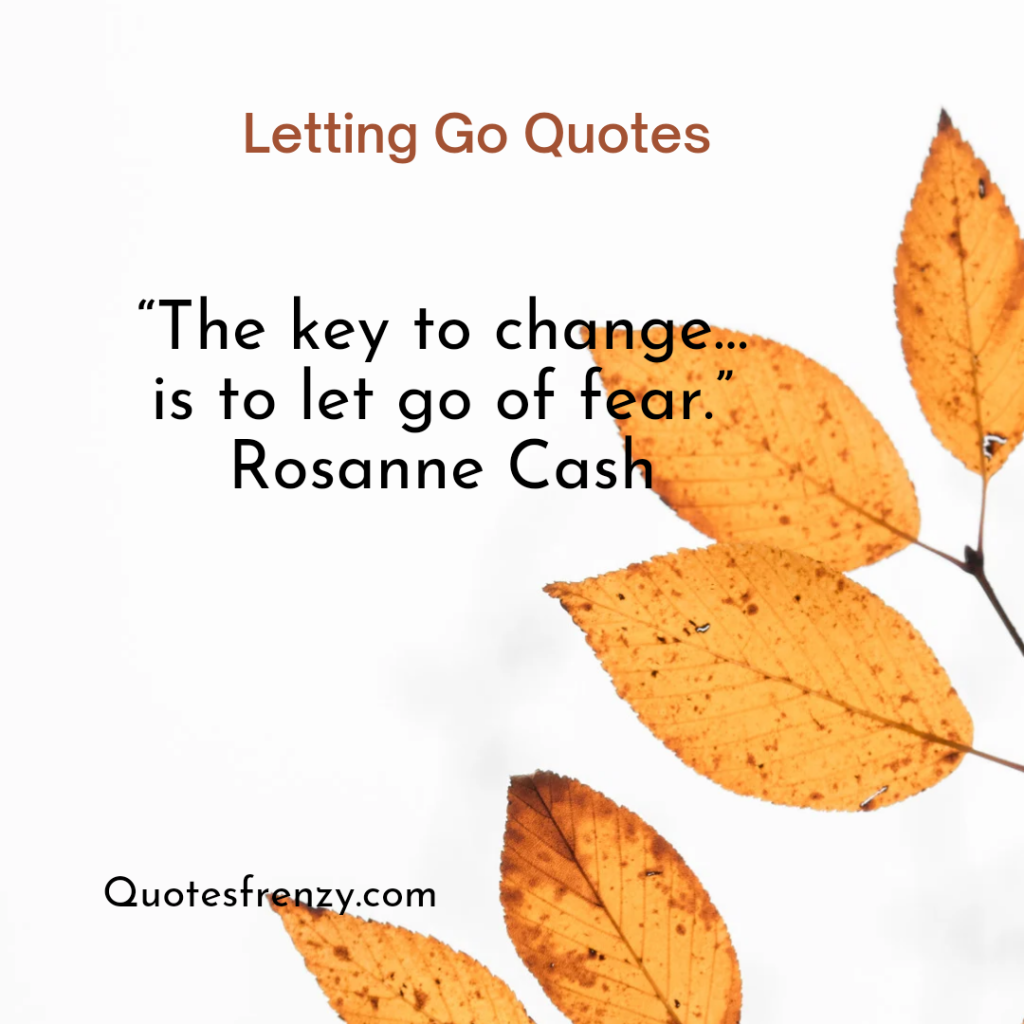 ---
Also read…
Forgiveness Quotes And Sayings
Know Your Worth Quotes And Sayings
Feeling Alone Quotes And Sayings
---
"Open your arms to change but don't let go of your values." Dalai Lama
---
"Abundance is a process of letting go; that which is empty can receive." Bryant H. McGill
---
"Let go of your attachment to being right, and suddenly your mind is more open." Ralph Marston
---
"When I let go of what I am, I become what I might be." Laozi
---
"How deeply did you learn to let go?" Gautama Buddha
---
"It's all right letting yourself go, as long as you can get yourself back." Mick Jagger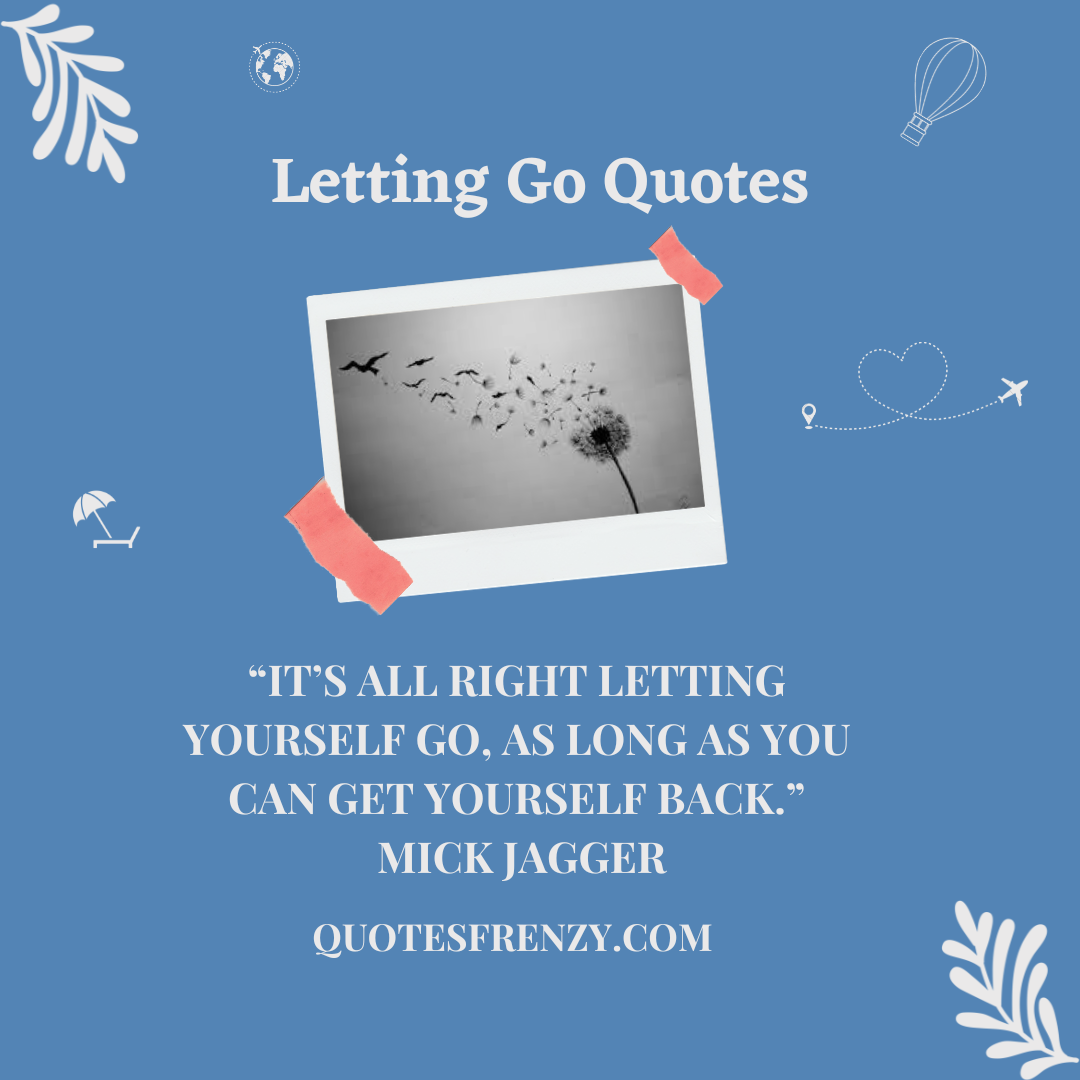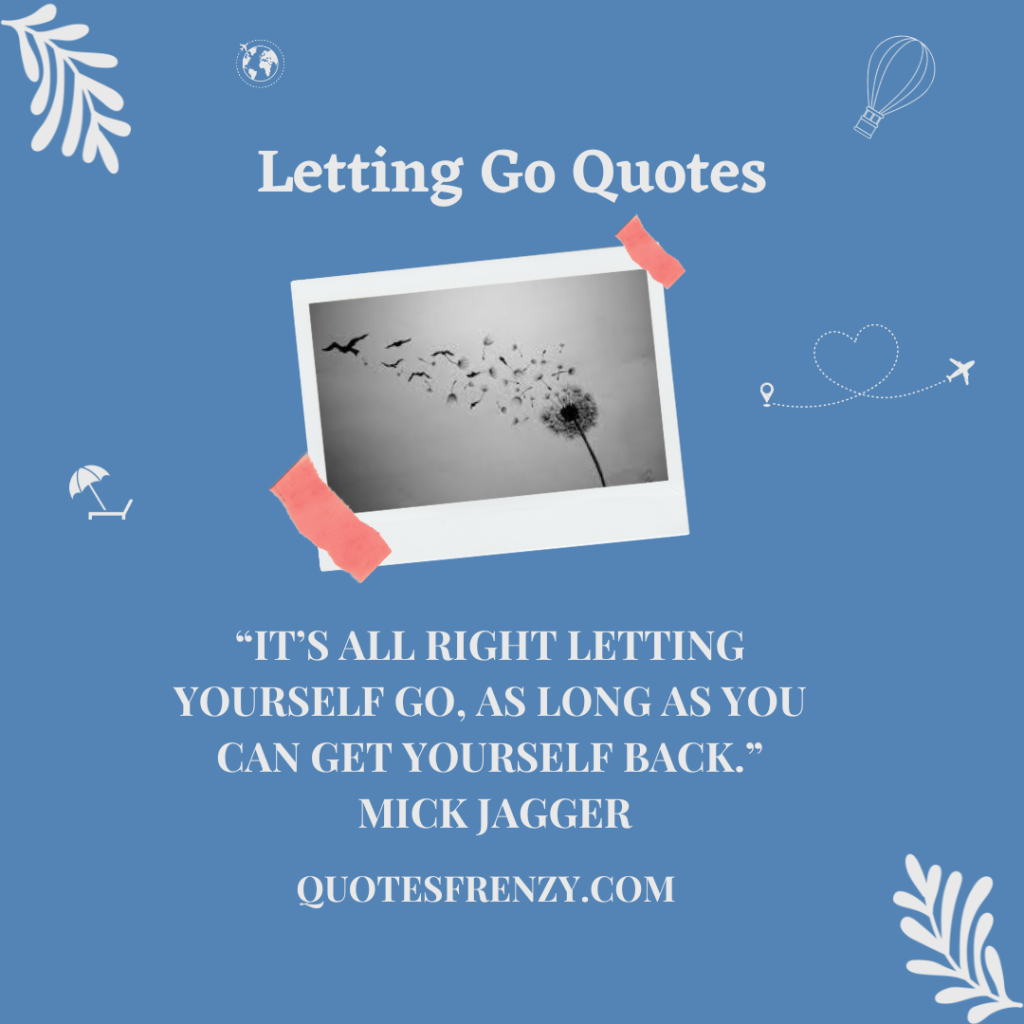 ---
"Change can be good but its always tough to let go of the past." Emily Giffin
---
"Nothing in the universe can stop you from letting go and starting over." Guy Finley
---
"Letting go gives us freedom and freedom is the only condition for happiness." Nhat Hanh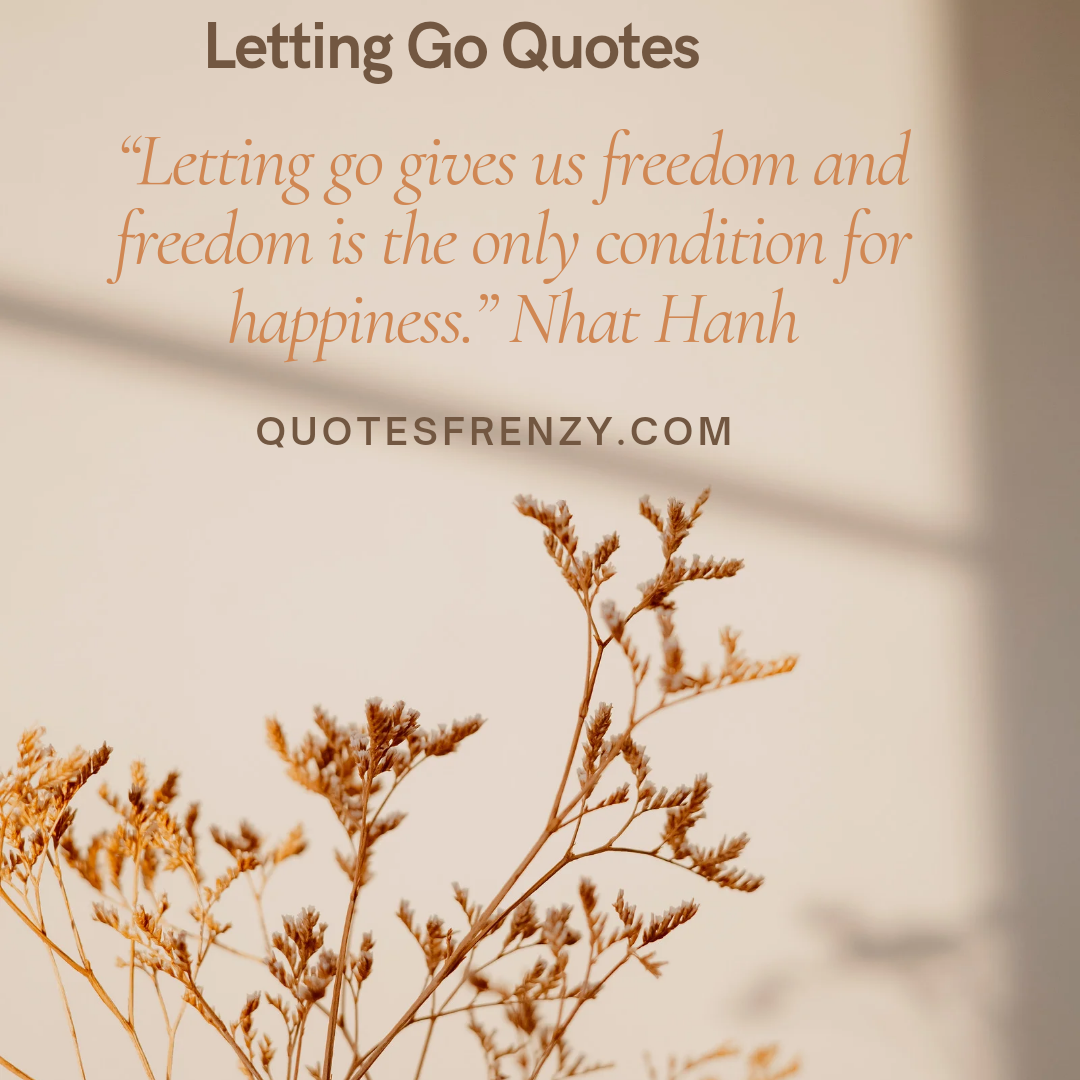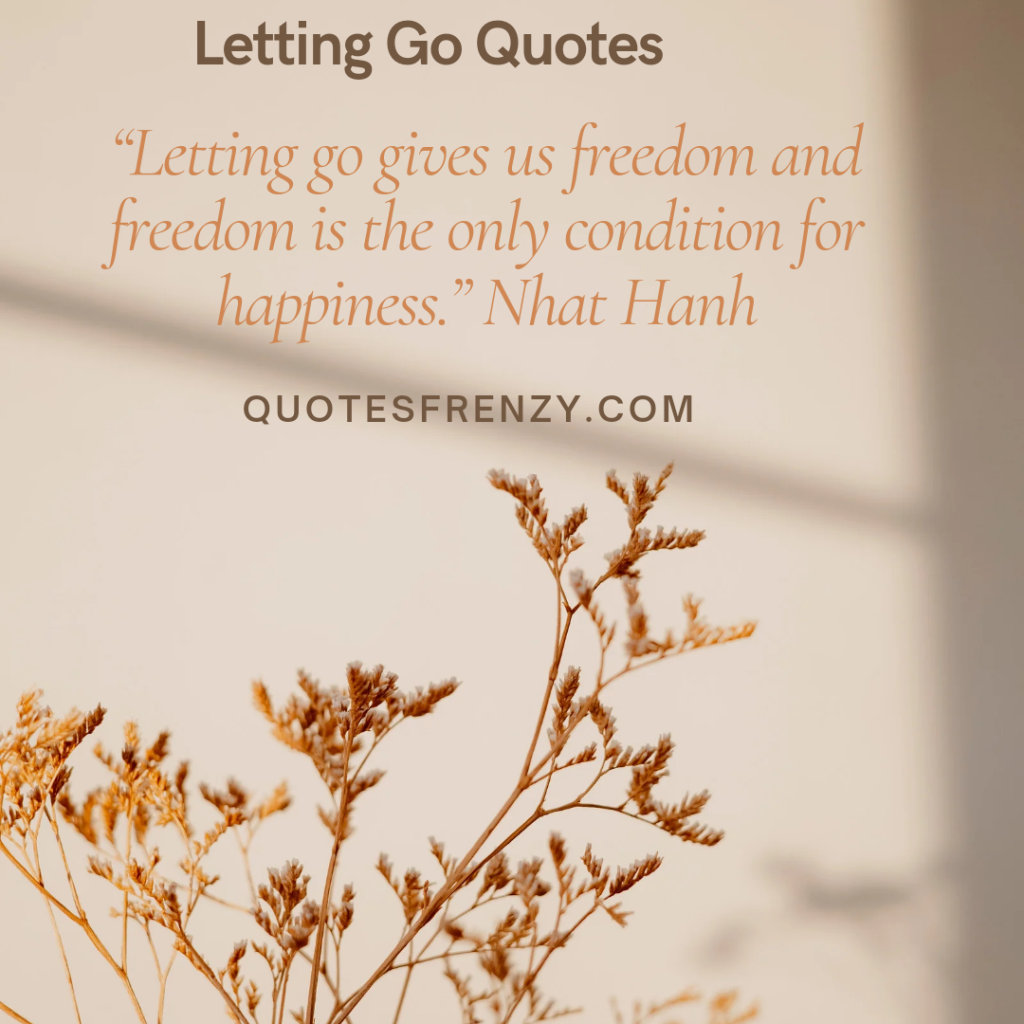 ---
"Forgiveness means letting go of the past." Gerald Jampolsky
---
"When you have a dream, you've got to grab it and never let go." Carol Burnett
---
"Creativity requires the courage to let go of certainties." Erich Fromm
---
"The world is won by those who let it go." Laozi
---
"In the end you can't always choose what to keep. You can only choose how you let it go." Ally Condie
---
"Loving someone is setting them free, letting them go." Kate Winslet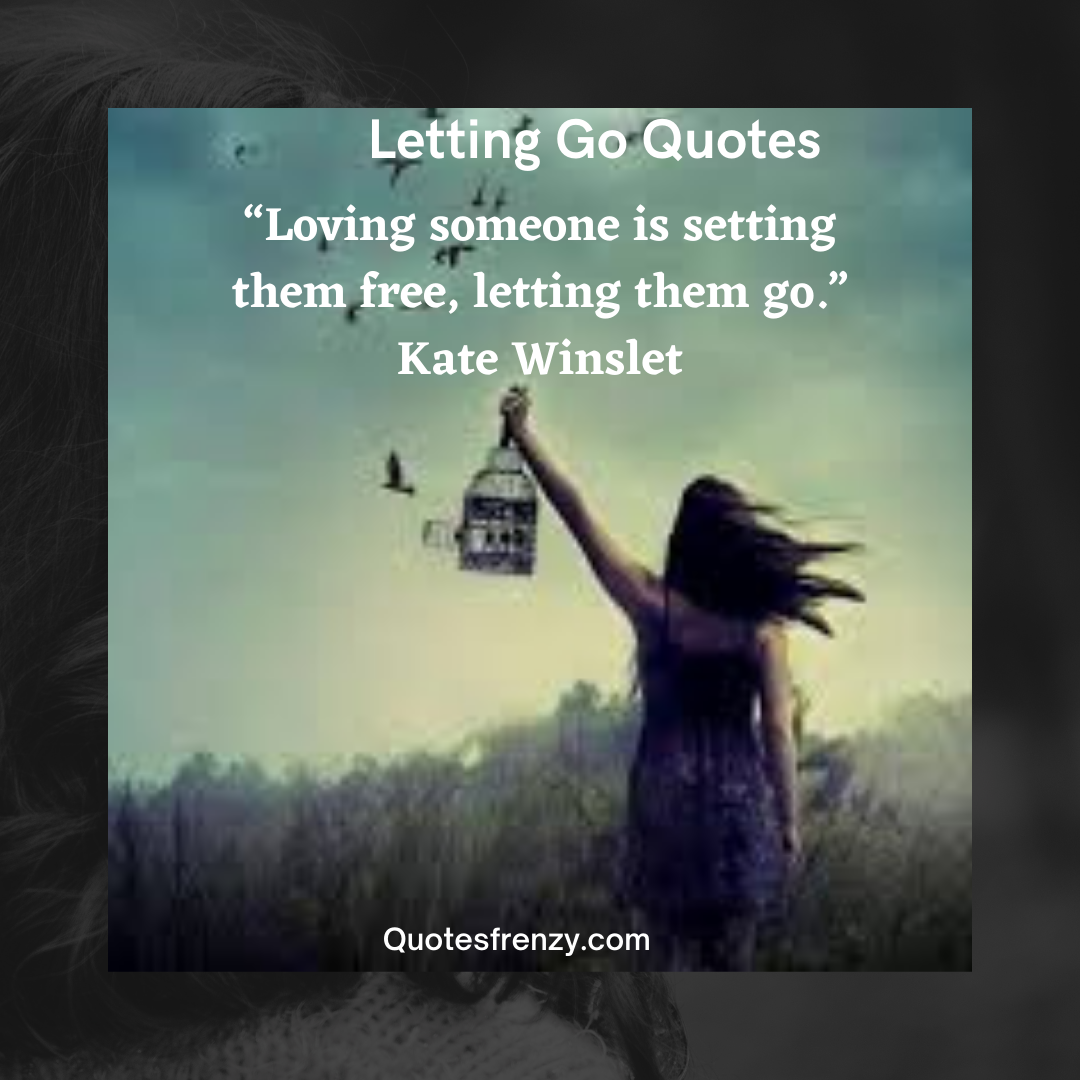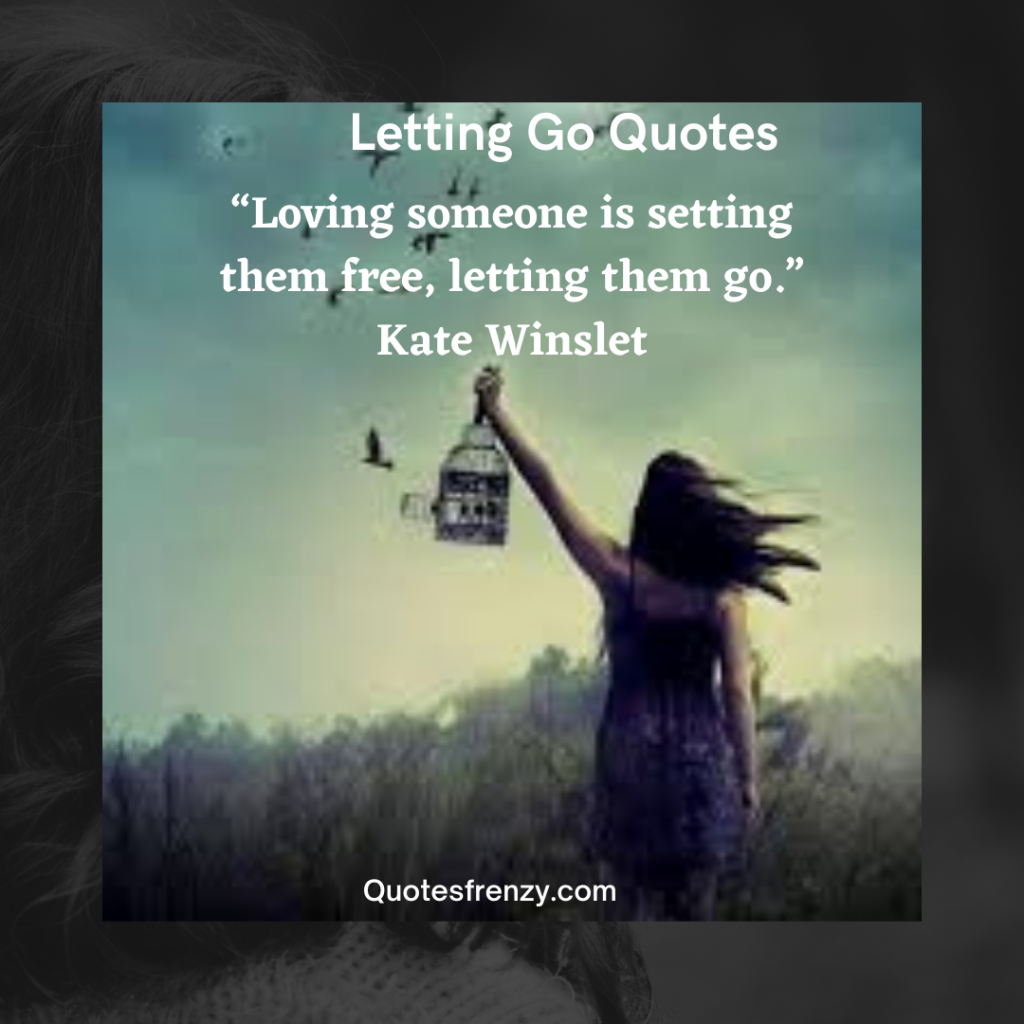 ---
"Be patient. Relax and trust. Let go. Then, let go some more." Melody Beattie
---
"It takes a lot of strength to let go" J. C. Watts
---
"Letting go of your painful past is how you open yourself to a wonderful future." Bryant H. McGill
---
"Success seems to be largely a matter of hanging on after others have let go." William Feather
---
"Some things need to be let go before other things can be let in." Marianne Williamson
---
"Freedom is Letting Go." Deepak Chopra
---
"Let go of your mind and then be mindful. Close your ears and listen!" Rumi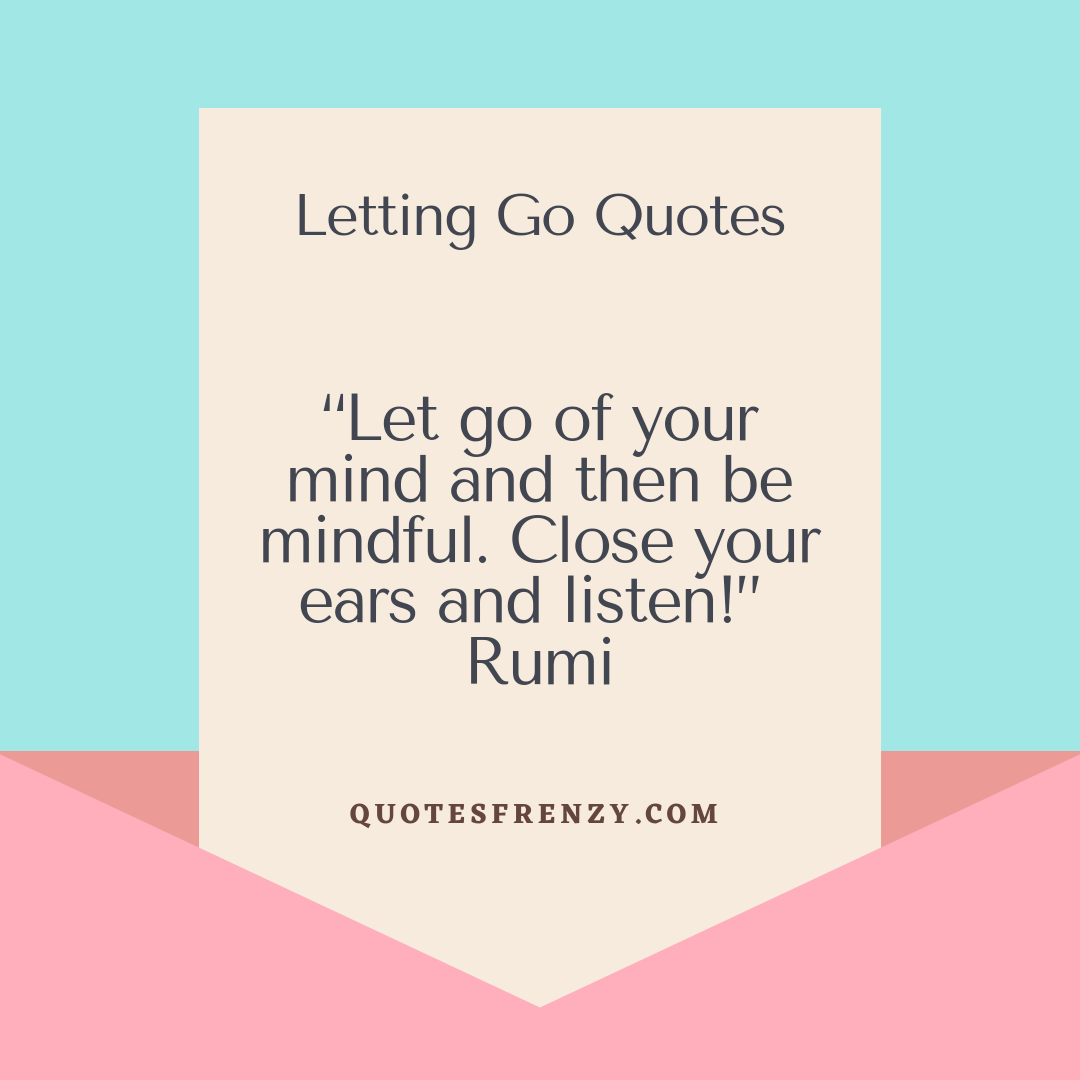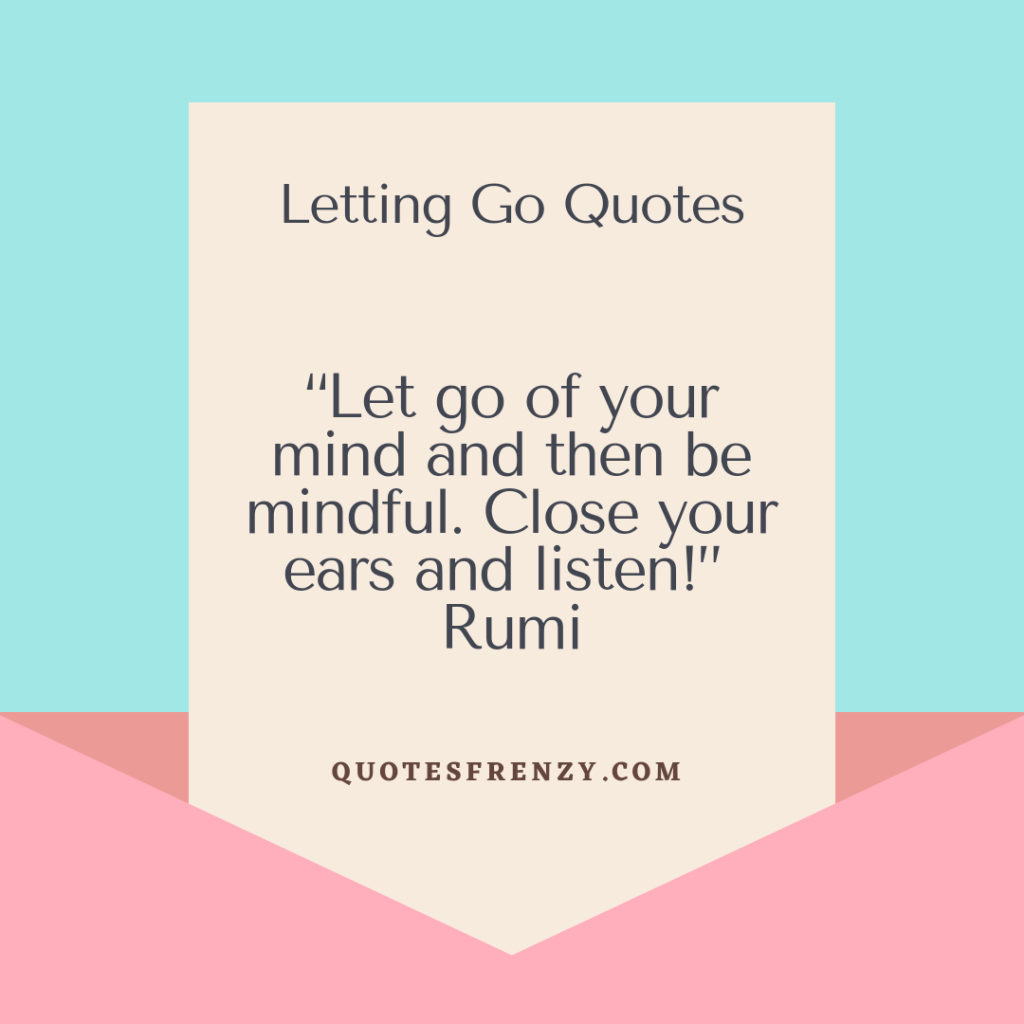 ---
"Train yourself to let go of the things you fear to lose." George Lucas
---
"If you want to grow, you must learn to let go." Darren Johnson
---
There is a value every individual attaches to self. The value makes them who they are and gives them confidence to wake up and go do what they need to do. When this confidence starts to shake, when someone tries to put huge question marks on who they are and the things they have achieved, such a person is trying to pull them down and has to be let go.
Letting Go And Strength
They say it takes a strong person to let go. It takes someone strong to wake up one morning and decide that since the partnership or friendship or relationship is no longer working, the only thing to do is to walk away.
No Letting Go Quotes can fully capture the difficulty and pain associated with letting go but no matter how difficult it is right now to let go of relationships that have become toxic, staying in them can only pose even more difficult problems.