Inspirational Quotes For Girls-The girl child is a blessing to both the family and the community. The girl child is very powerful and has so many talents and skills.  The girls though are very vulnerable to threats and other vices in the community. The girls have been known to be weak people in the society and they do fail to achieve their goals due to the problems that they face, need to be inspired to be strong women so as to achieve their best. The following Inspirational Quotes For Girls are good to make the girls grow into better women.
"No One Can Make You Feel Inferior Without Your Consent". – Eleanor Roosevelt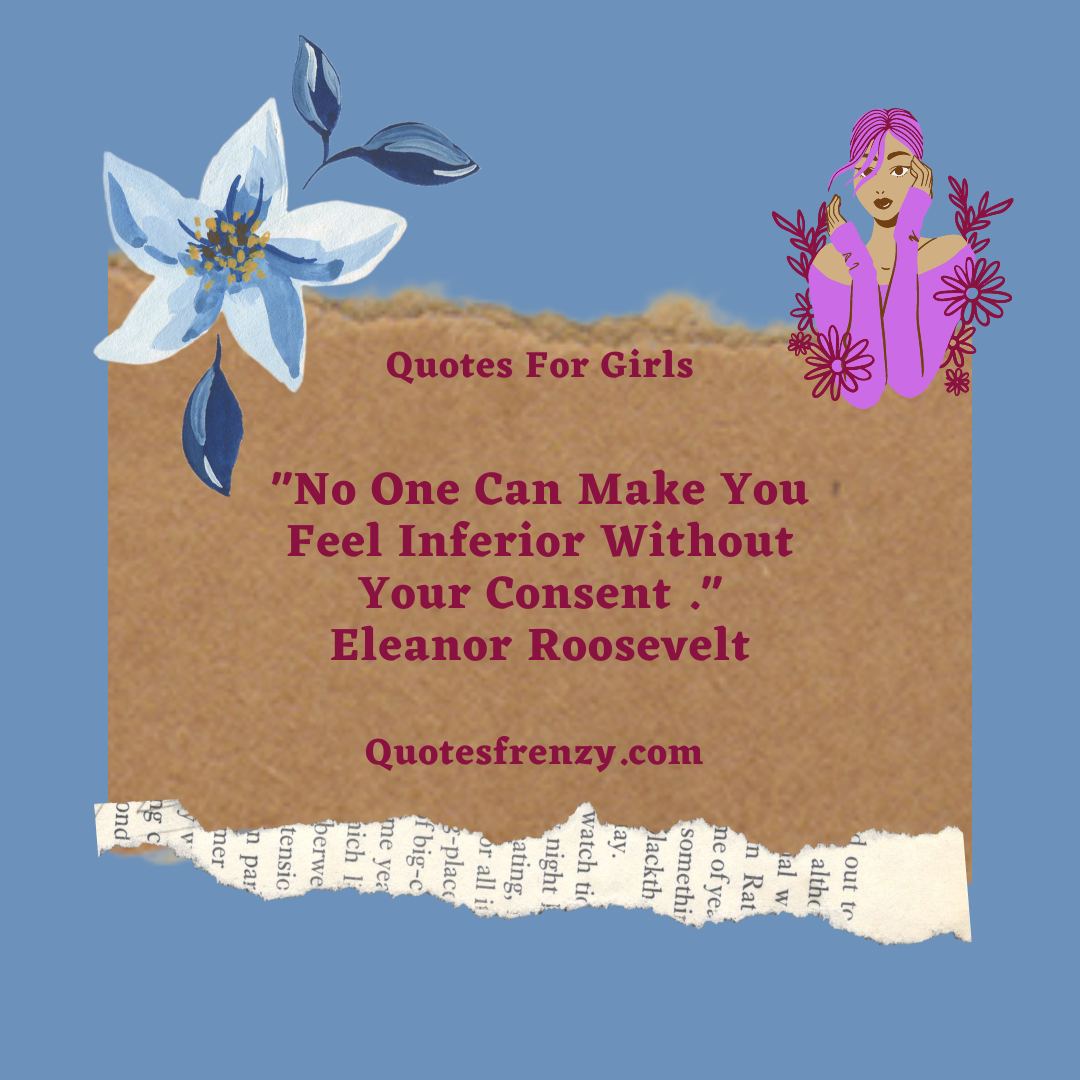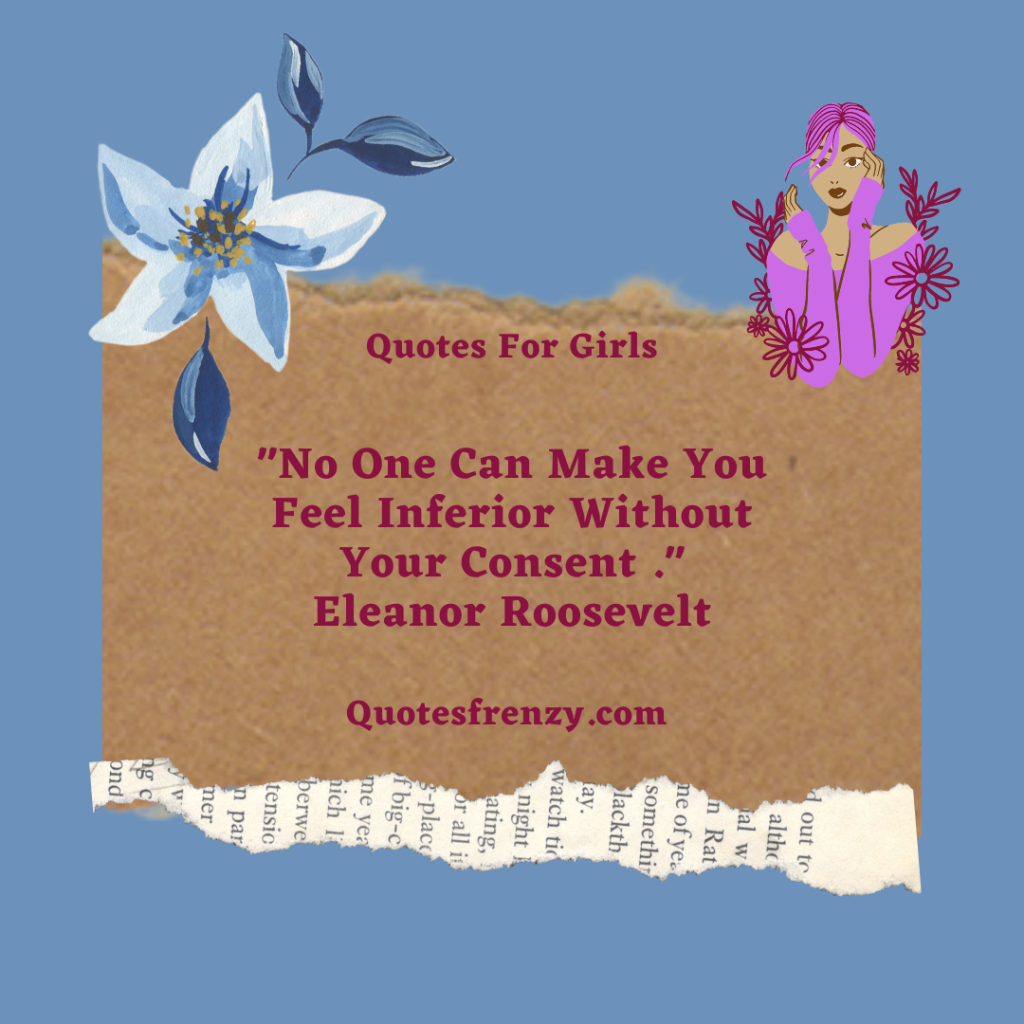 The inferiority complex that girls tend to develop is due to other people's opinions. The girls fail to work to their potential because they are made to feel inferior and weak. For instance in school, the fellow boy students may tell the girls to drop some difficult subjects because they are not meant for them. The argument is untrue as every person is given the ability to conquer difficulties. The girls should not let people tell them what they are not capable of.
---
Inspirational Quotes For Girls
---
"If you are always trying to be normal, you'll never know how amazing you can be." Maya Angelou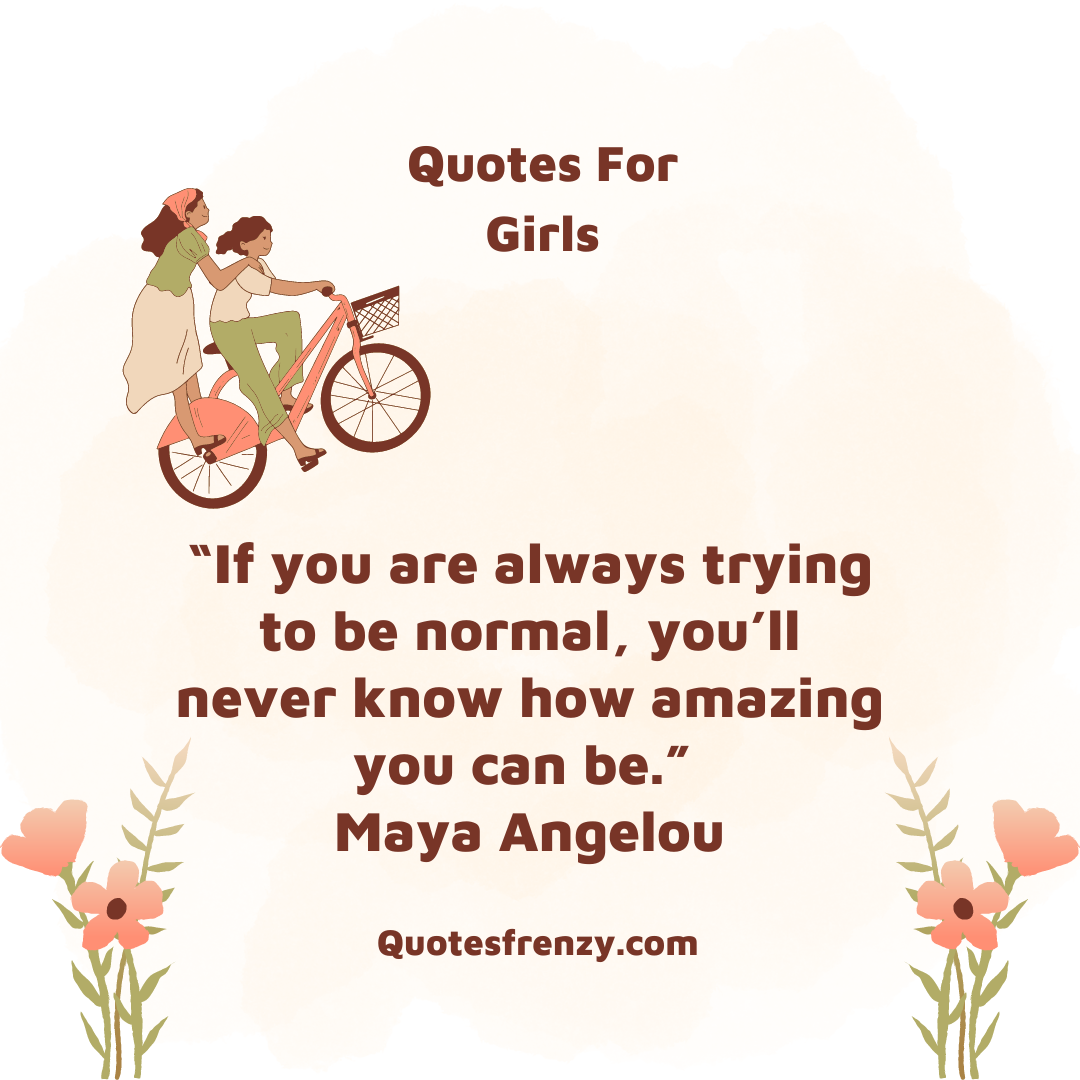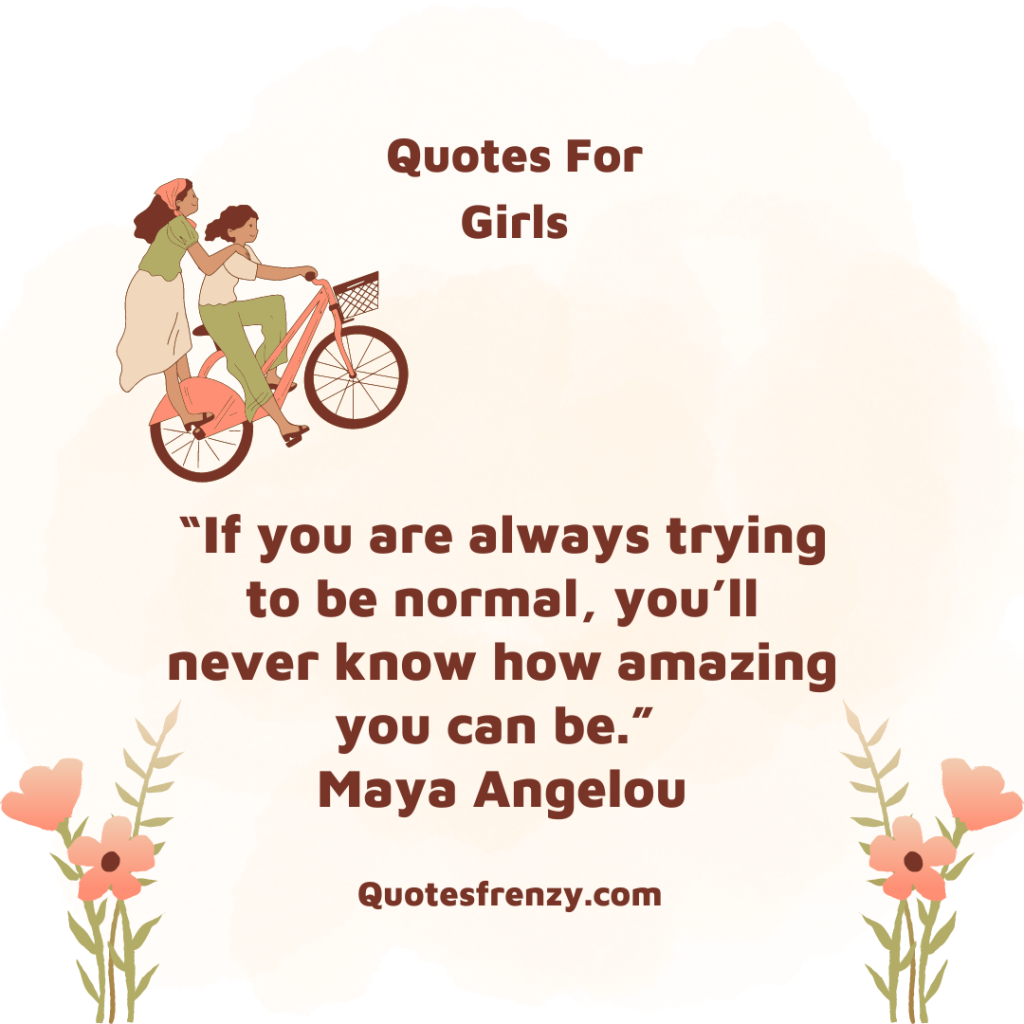 ---
Also read…
Women Rights Quotes And Sayings
---
"And though she be but little, she is fierce." William Shakespeare
---
"The most effective way to do it, is to do it." Amelia Earhart
---
"If you really want to fly, just harness your power to your passion." Oprah.
---
"The future belongs to those who believe in the beauty of their dreams." Eleanor Roosevelt.
---
"We can do no great things, only small things with great love." Mother Teresa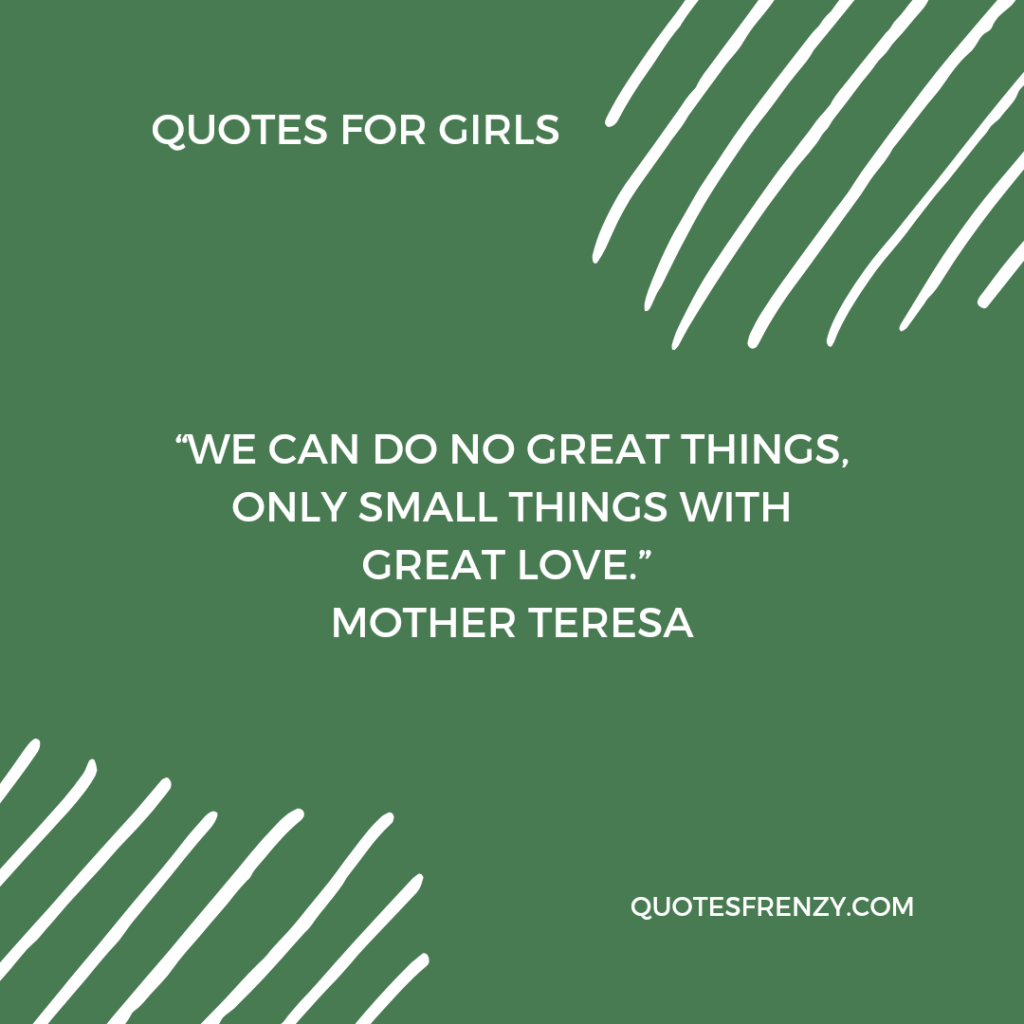 ---
"If you want something said, ask a man; if you want something done, ask a woman." Margaret Thatcher
---
"There are two ways of spreading light. To be the candle, or the mirror that reflects it." Edith Wharton
---
"I never dreamed about success. I worked for it." Estée Lauder
---
"No matter how plain a woman may be, if truth and honesty are written across her face, she will be beautiful."Eleanor Roosevelt
---
"Happiness and confidence are the prettiest things you can wear." Taylor Swift
---
"The question isn't who's going to let me; it's who is going to stop me." Ayn Rand
---
"Unique and different is the next generation of beautiful." Taylor Swift
---
"She is clothed in strength and dignity, and she laughs without fear of the future." Proverbs 31:25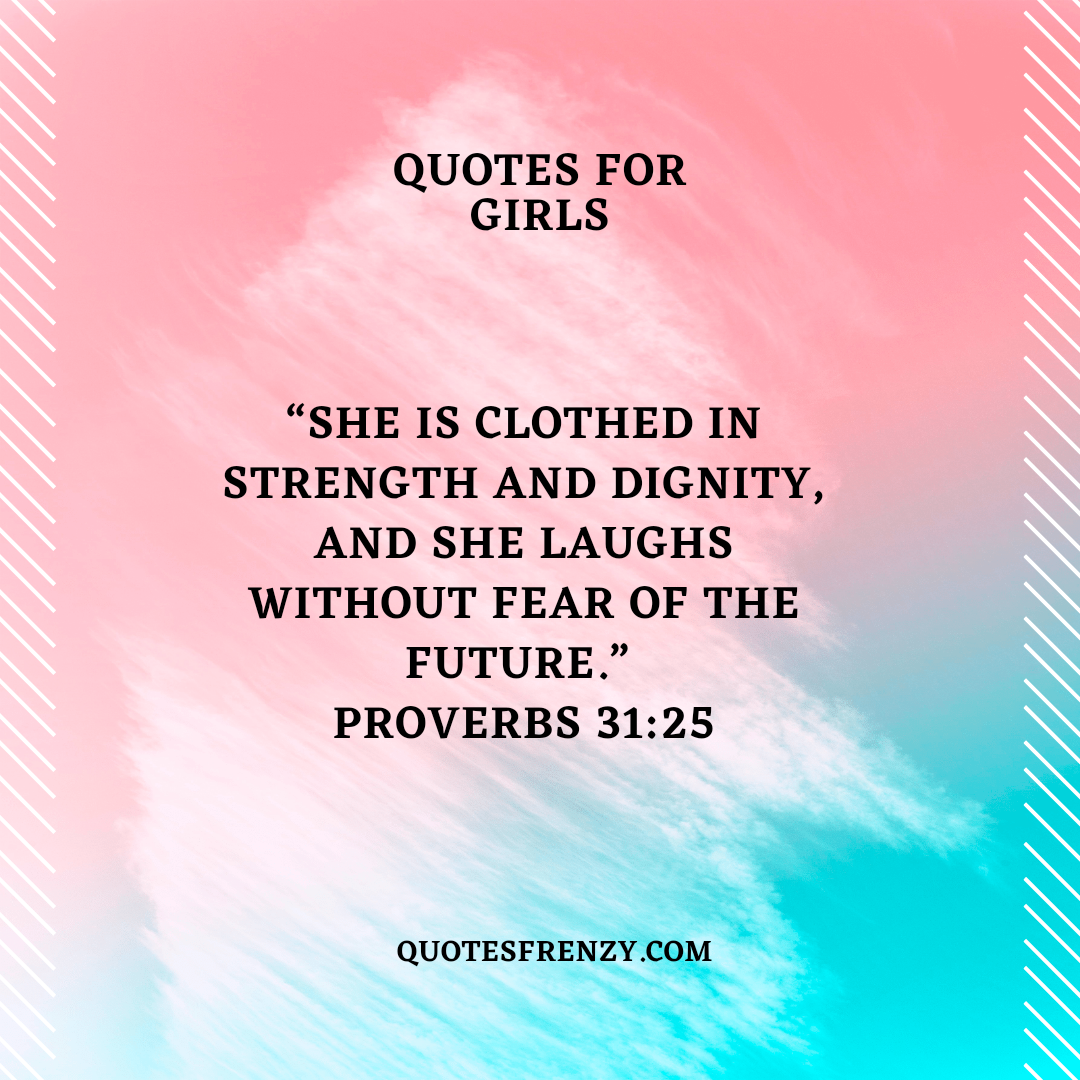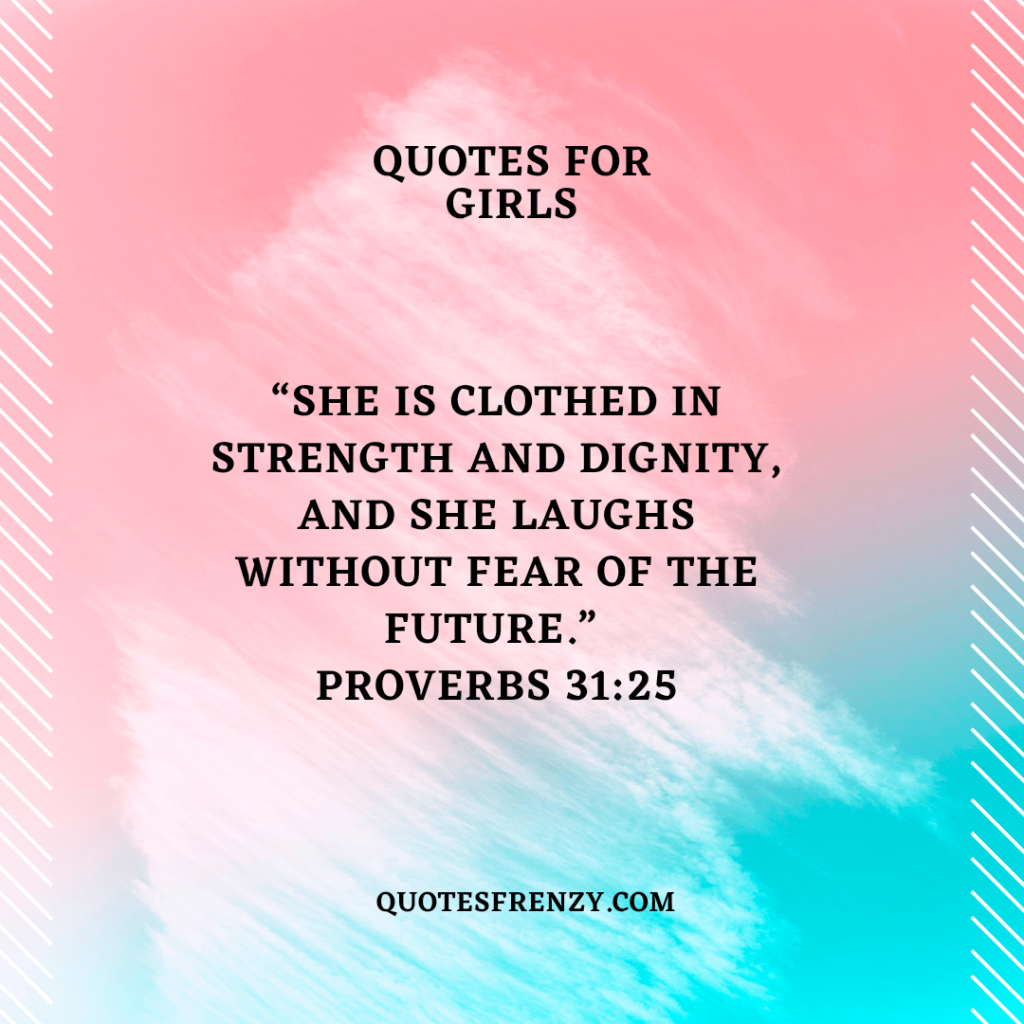 ---
"A girl should be two things: classy and fabulous." Coco Chanel
---
"You are more powerful than you know; you are beautiful just as you are." Melissa Etheridge
---
"The power you have is to be the best version of yourself you can be, so you can create a better world." Ashley Rickards
---
"You have what it takes to be a victorious, independent, fearless woman." Tyra Banks
---
"Beauty begins the moment you decide to be yourself." Coco Chanel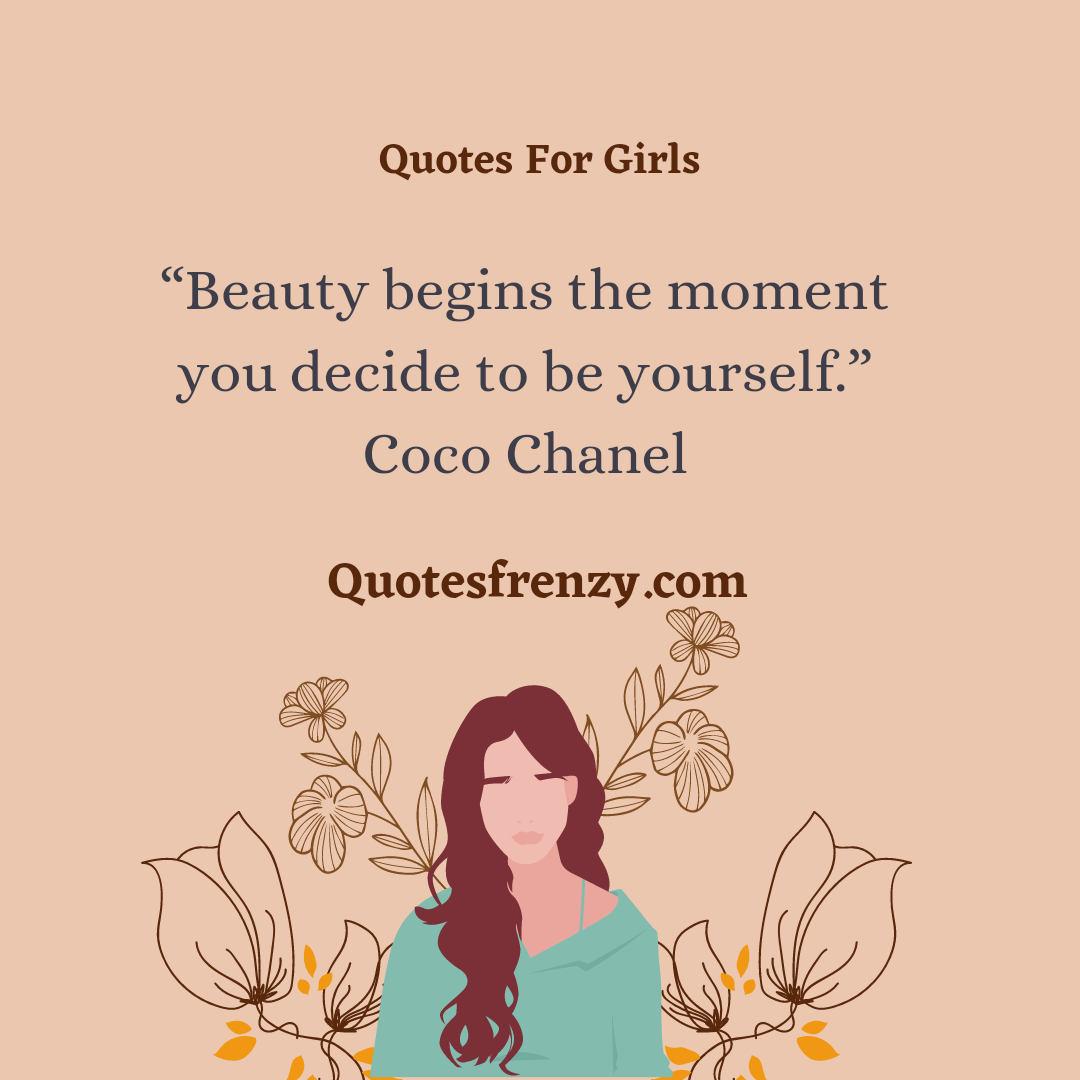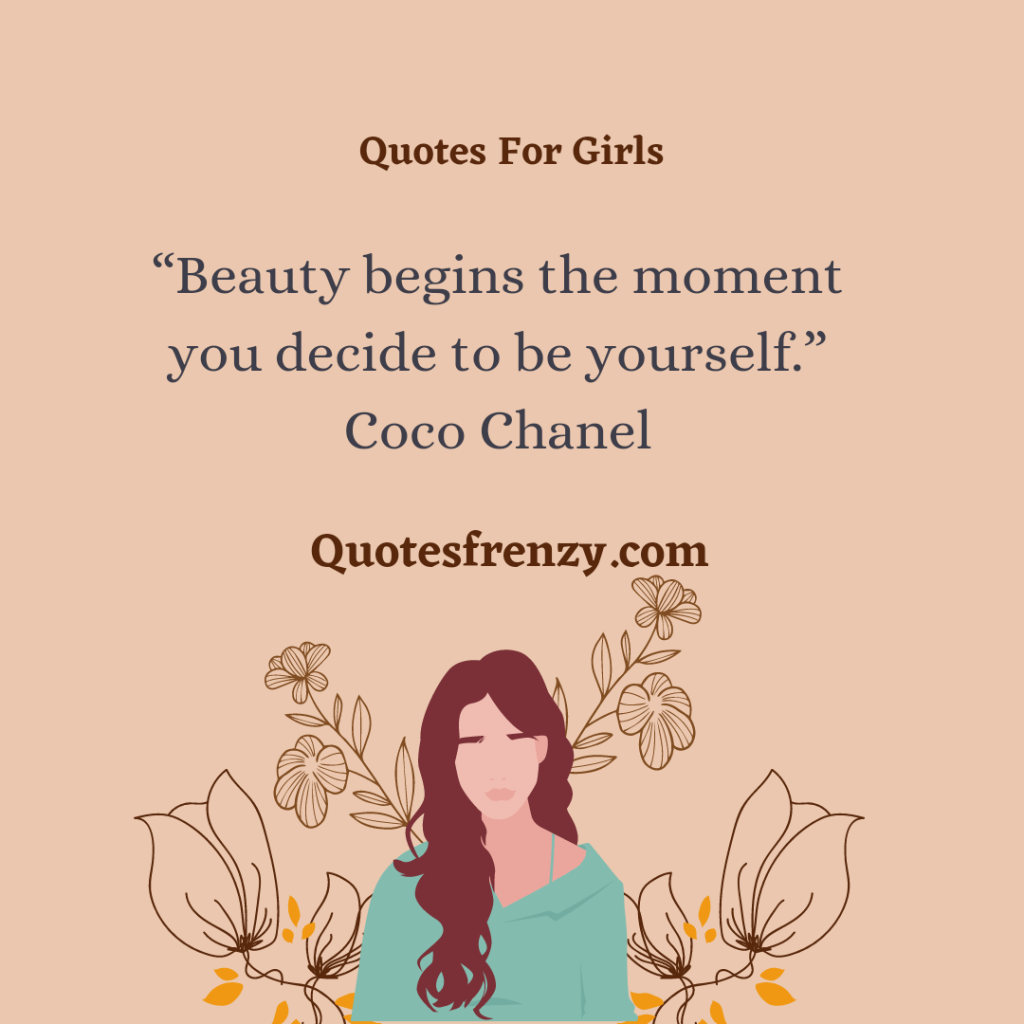 ---
"Be who you are and say how you feel, because those who mind don't matter, and those that matter don't mind." Dr. Seuss
---
"Imperfections are beauty, madness is genius, and it's better to be absolutely ridiculous than absolutely boring." Marilyn Monroe
---
"Don't be afraid to speak up for yourself. Keep fighting for your dreams!" Gabby Douglas
---
"When someone tells you that you can't, turn around and say 'watch me.'" Anonymous
---
"Beautiful people are not always good but good people are always beautiful." Imam Ali
---
"It Takes a Great Deal Of Courage To Stand Up to Your Enemies, But Even More To Stand Up To Your Friends". – J. K. Rowling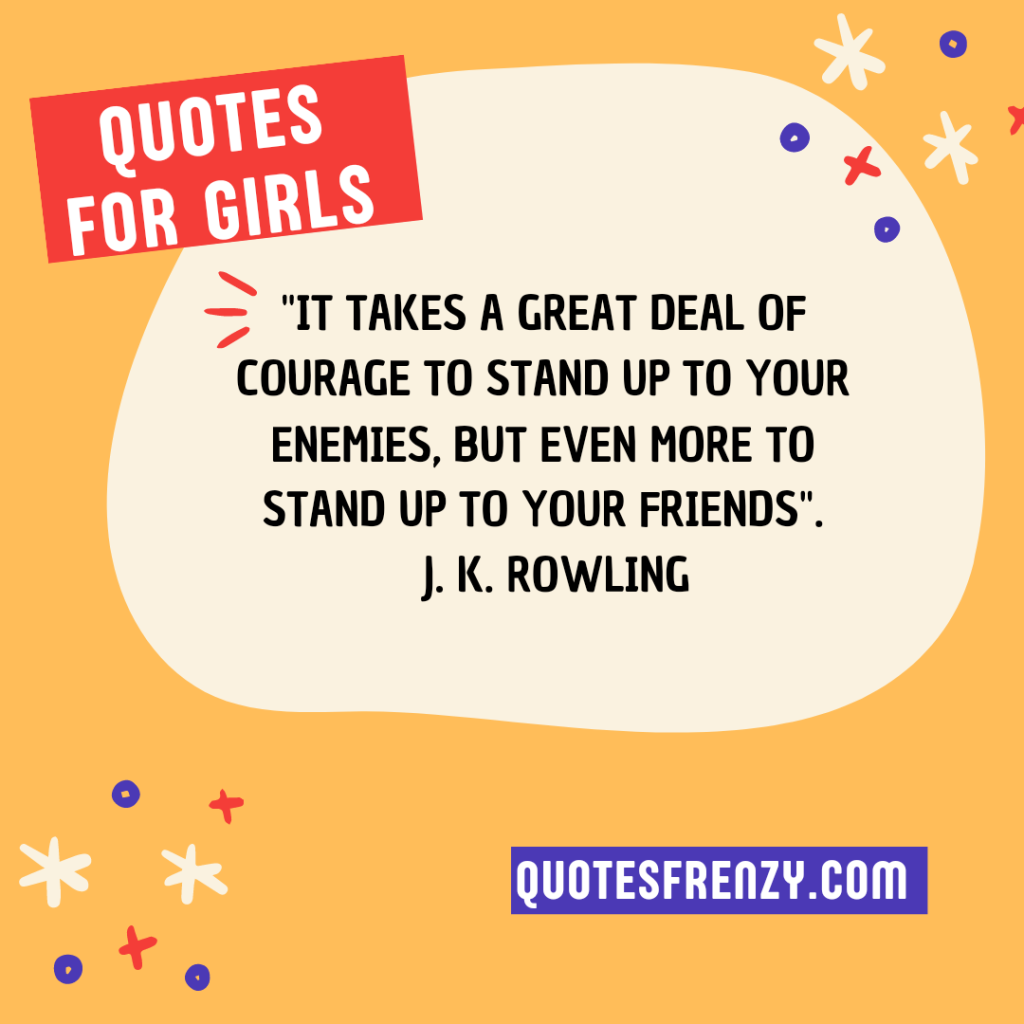 Courage is the rare thing to the girls. The girls need to be encouraged to overcome their fears and instead be able to face the difficult situations head on. Girls are also easily misled by their peers, they need to know how to interact with their friends to avoid being misled.
You Are More Powerful Than You Know; You Are Beautiful Just As You Are – Melissa Etheridge
The power in us and the potentials that we have only come true once we work on them. The girls need to be encouraged to never lose hope since their power is in them.  Beauty is another common thing that may make a girl not to achieve. Beauty is being able to accept the way you are and know that you are beautiful in your own way.
A Woman Is a Full Circle. Within Her Is the Power To Create, Nurture And Transform – Diane Mariechild
A woman's power is hidden.  The power needs some ignition for it to be transformed. Women, therefore, need to take a step of realizing the power, nurturing the power and transforming oneself.
Inspirational Quotes For Girls help them realize their potential and their actual position in the society.