I Love Her Quotes-Women feel special when they are praised and loved publicly. They love fame and the assurance that they are actually loved.  We have women around us and they need to know how much we love them. We have our mothers, our sisters, and our girlfriends. These people need to be appreciated from time to time. The following are I Love Her Quotes that are suitable to be mentioned to show that you really love them.
I Love My Mother. I Do Love Her – Mindy McCready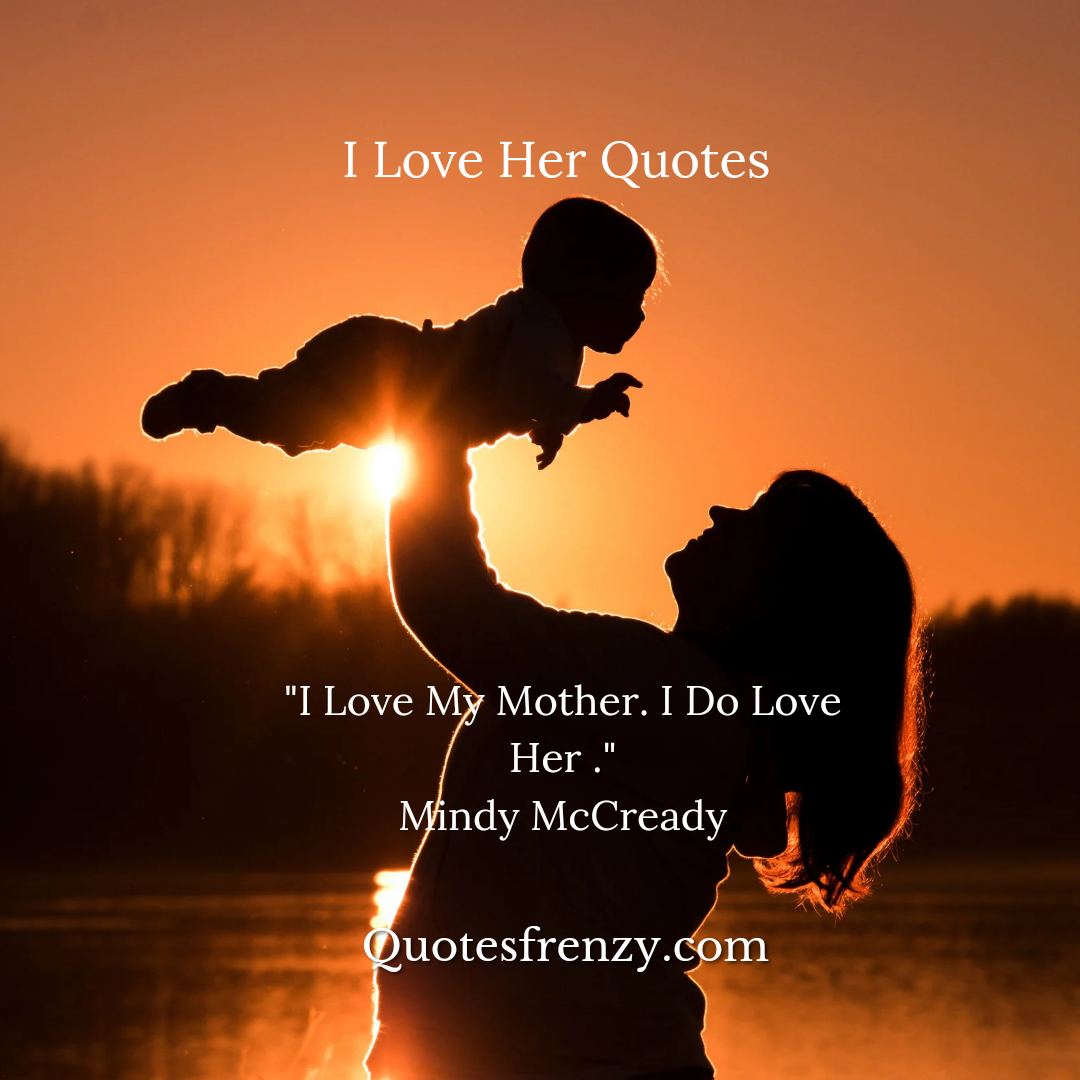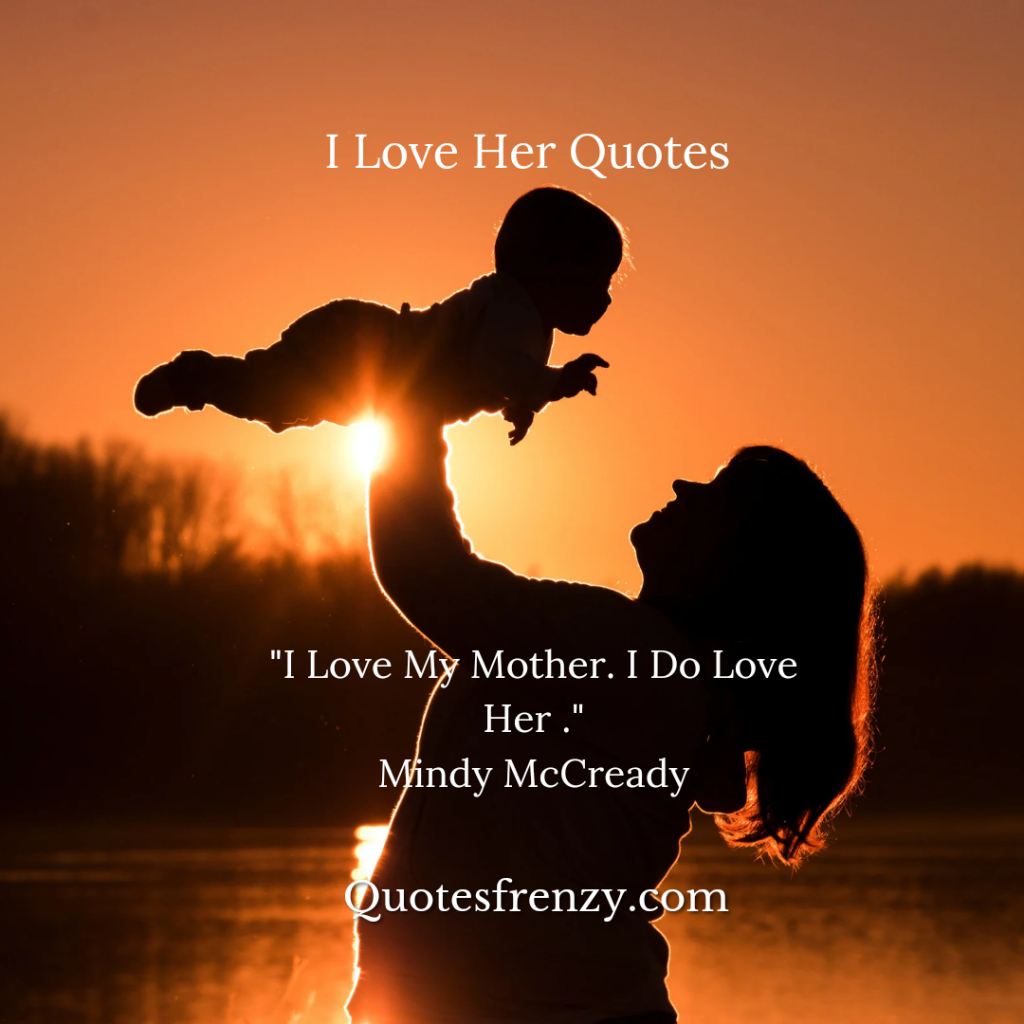 When a mother hears that their son or daughter is appreciative of her, she will feel very good. It is an assurance that your own loves and adores you. There is no good feeling compared to that of your child's love. The child will also achieve more love and blessing from the mother when they make her happy.
---
Famous I Love Her Quotes
---
"I love her, and that's the beginning and end of everything." F.Scott Fitzgerald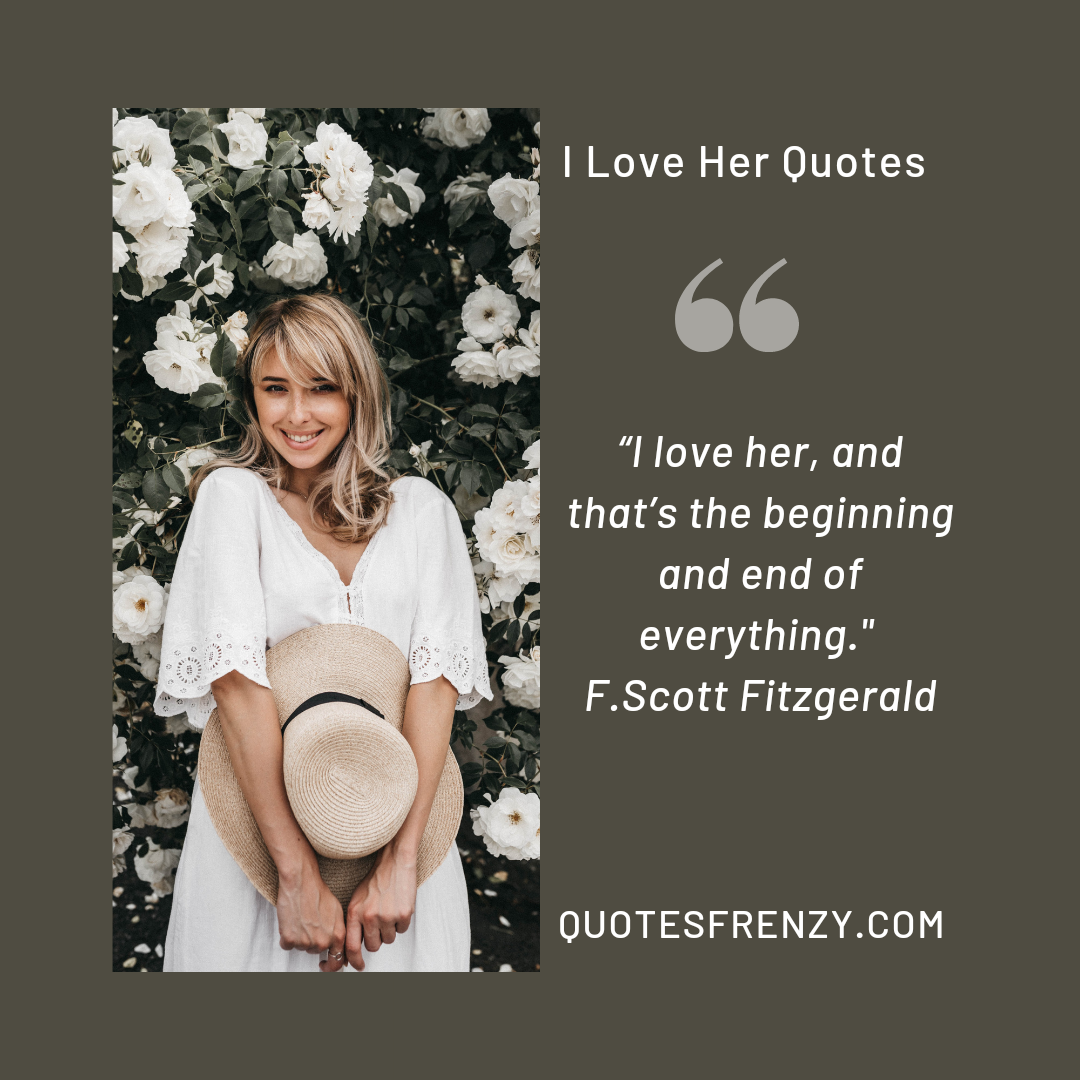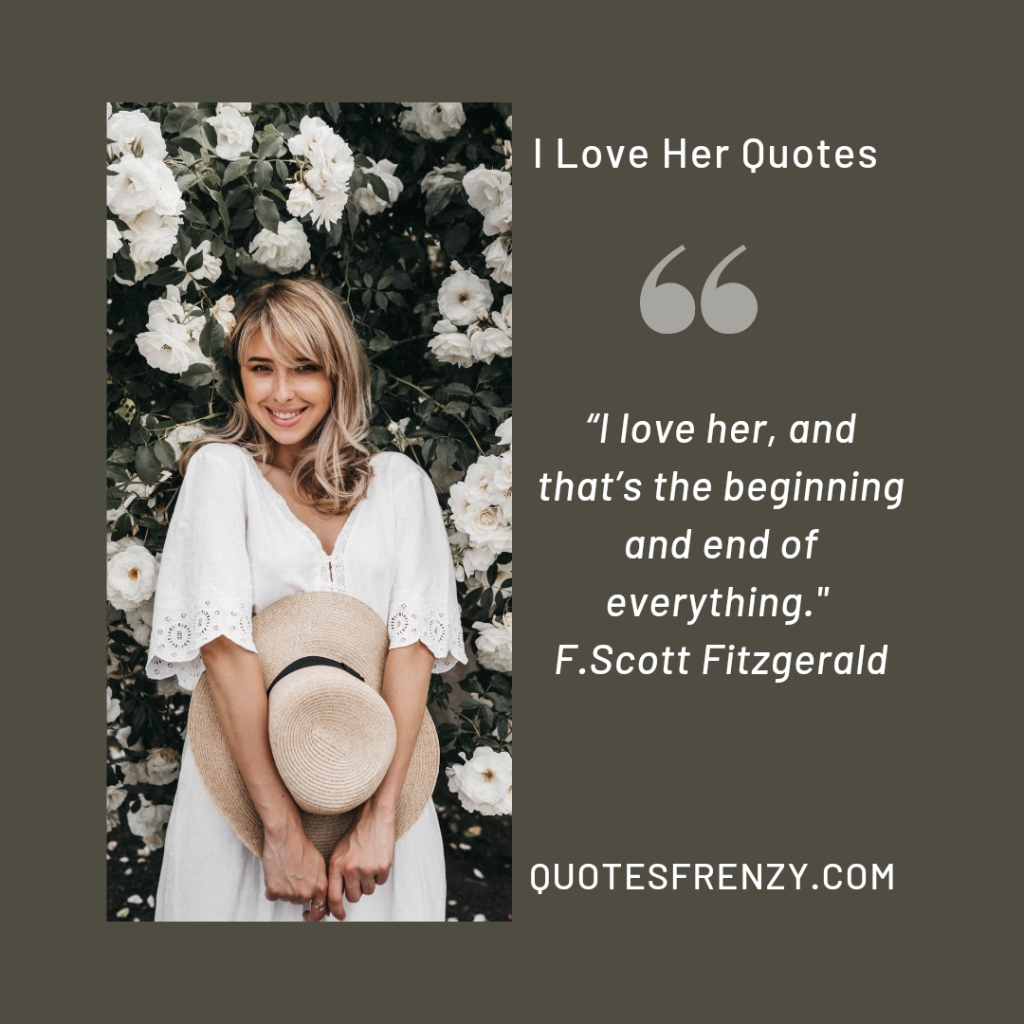 ---
Also read…
Fall In Love Quotes And Sayings
---
"Love is patient, love is kind, and what our love express is true. No amount of tragedy can tear, or break the love I have for you." Jessica Wheaton
---
"You are the only air I breathe. You are ticking in my heart like a little clock. Yes, you wake me up every day, while I fall asleep dreaming of the days when I was alone. No longer am I in such a way." Anonymous
---
"If I had a rose for every time I thought of you, I'd walk through an endless garden of roses." Anonymous
---
"Two souls with but a single thought, two hearts that beat as one." John Keats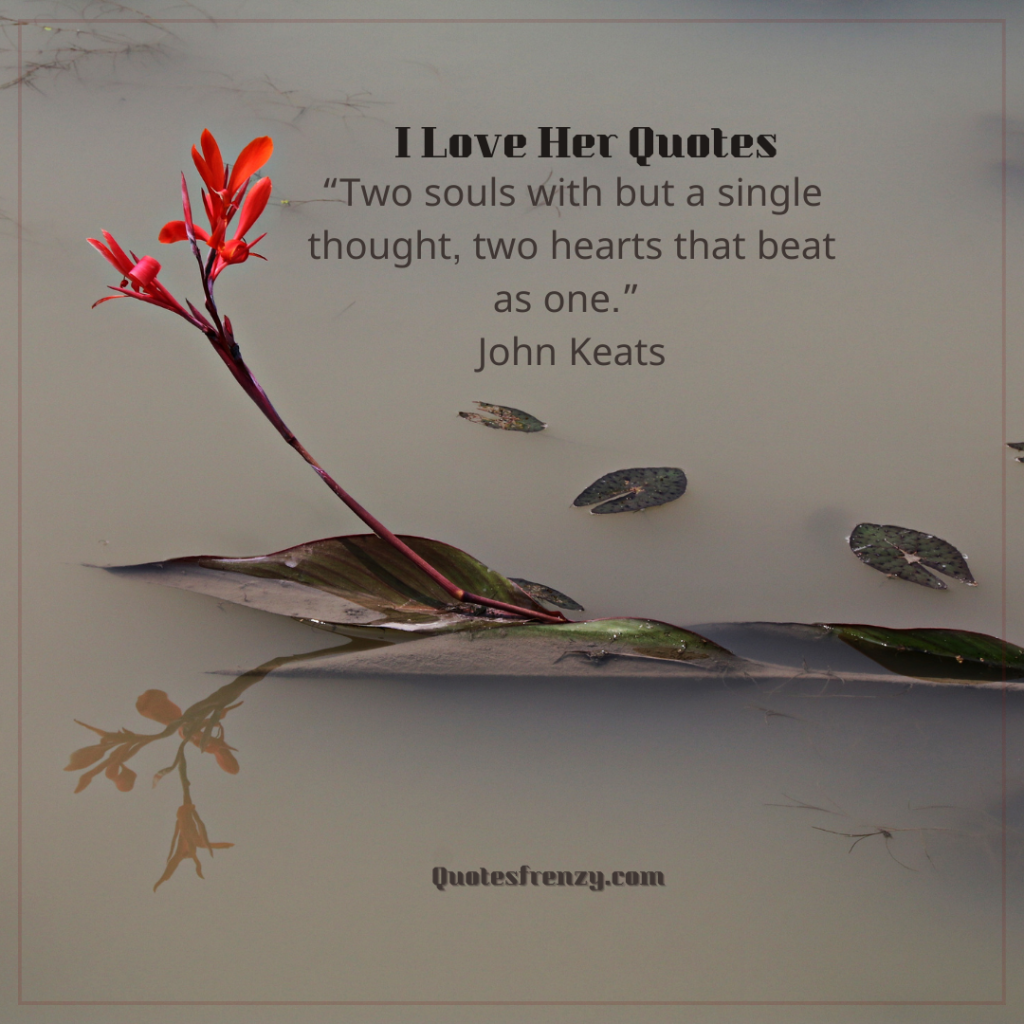 ---
"I got my grammar correct today. I always faced problems in present, past and future tenses. I loved you. I love you. I will love you forever." Anonymous
---
"I miss your love I miss your touch, but I'm feeling you everyday." Anonymous
---
"Sometimes your nearness takes my breath away and all the things I want to say can find no voice. Then in silence, I can only hope my eyes will speak my heart." Robert Sexton
---
"Can anything be more valuable than our love? Since you are with me, my only measurement is in heartbeats." Anonymous
---
"If I know what love is, it is because of you." Herman Hesse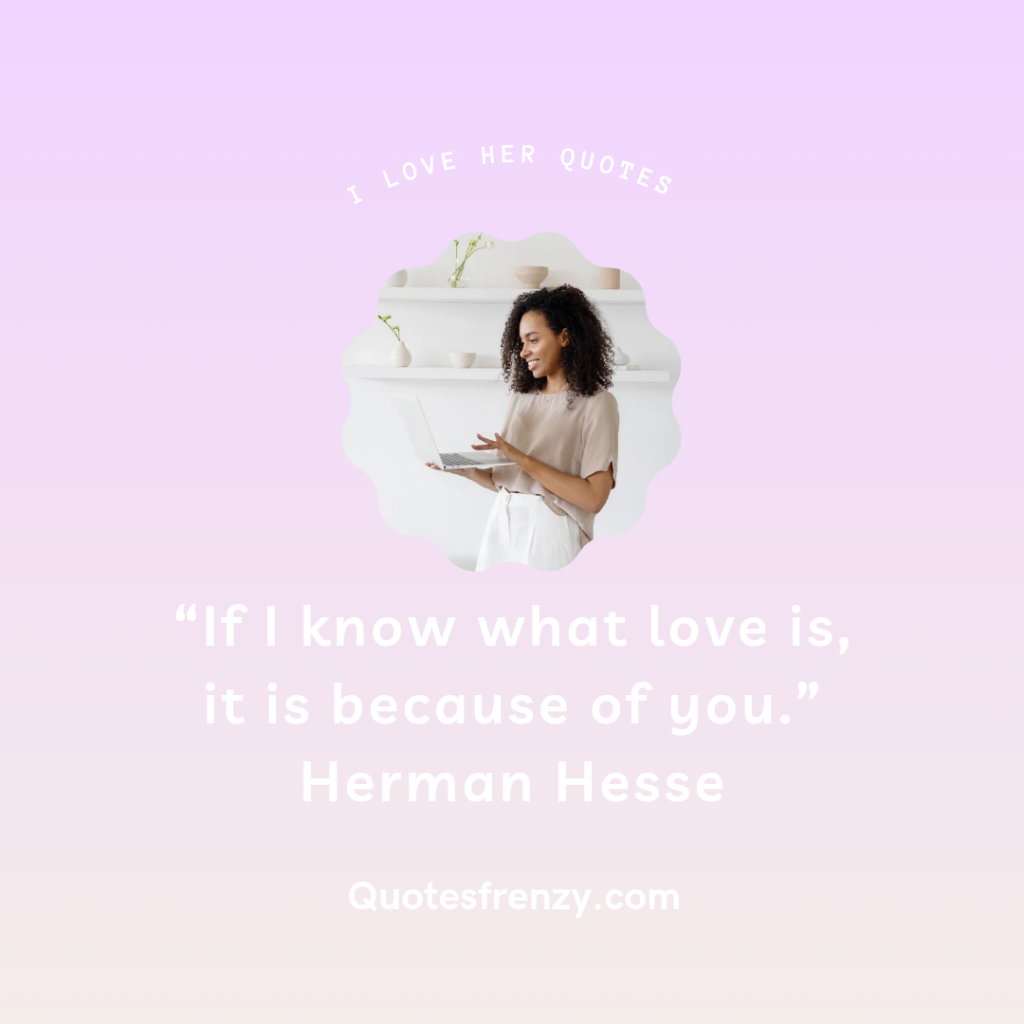 ---
"We came together underneath the stars above. What started out as liking soon turned into love. I sensed a certain something in my heart that was true. I know I waited all my life to fall in love with you." Anonymous
---
"Baby, without you I'm completely lost." Anonymous
---
"My angel, my life, my entire world, you're the one that I want, the one that I need, let me be with you always, my love, my everything." Anonymous
---
"I promise to be by your side forever and for always. I love you." Anonymous
---
"Within you, I lost myself. Without you, I found myself wanting to be lost again." Anonymous
---
"I love you with every beat of my heart." Armaan
---
"When I'm with you hours feel like seconds. When we're apart days feel like years." Anonymous
---
"My love as deep; the more I give to thee, The more I have, both are infinite." William Shakespeare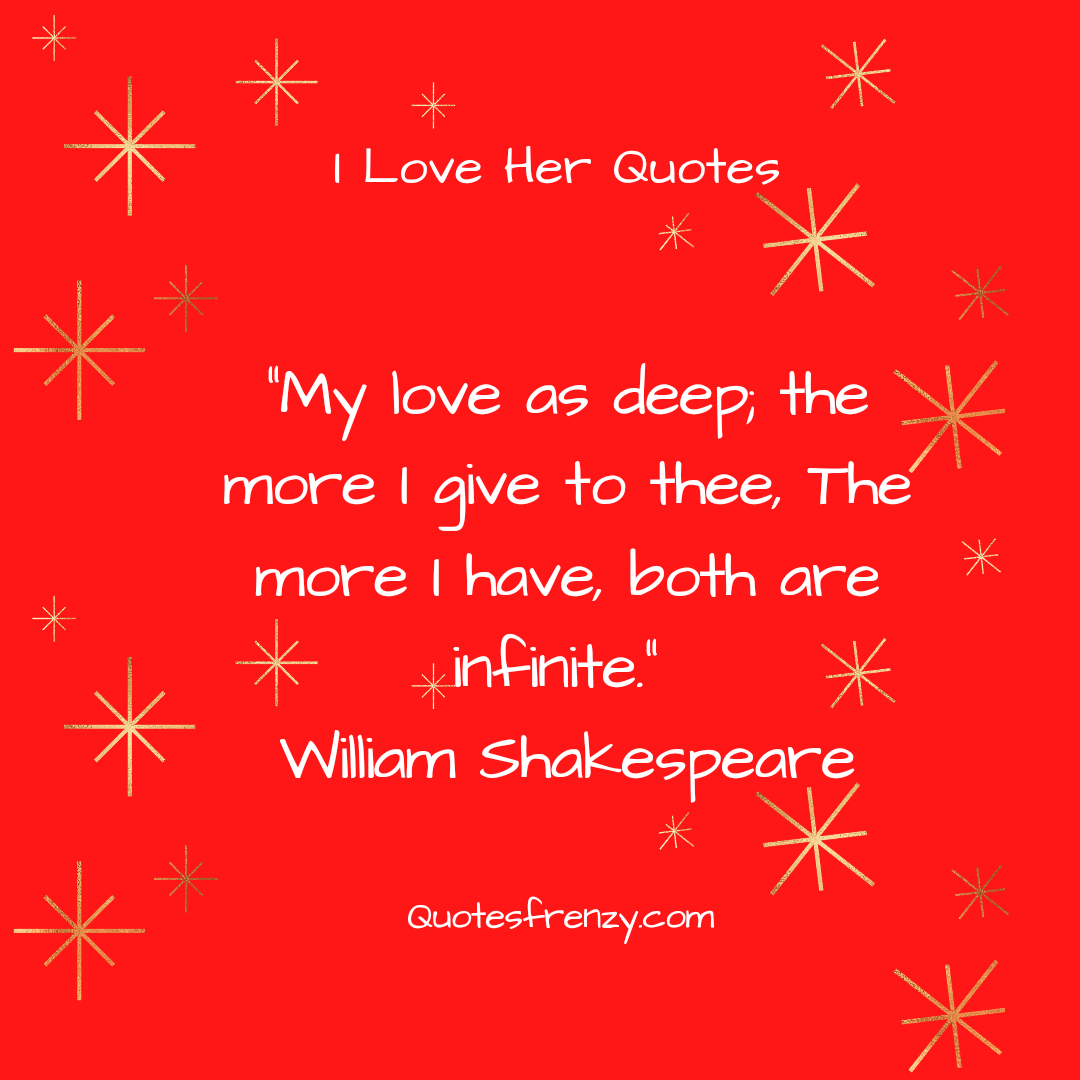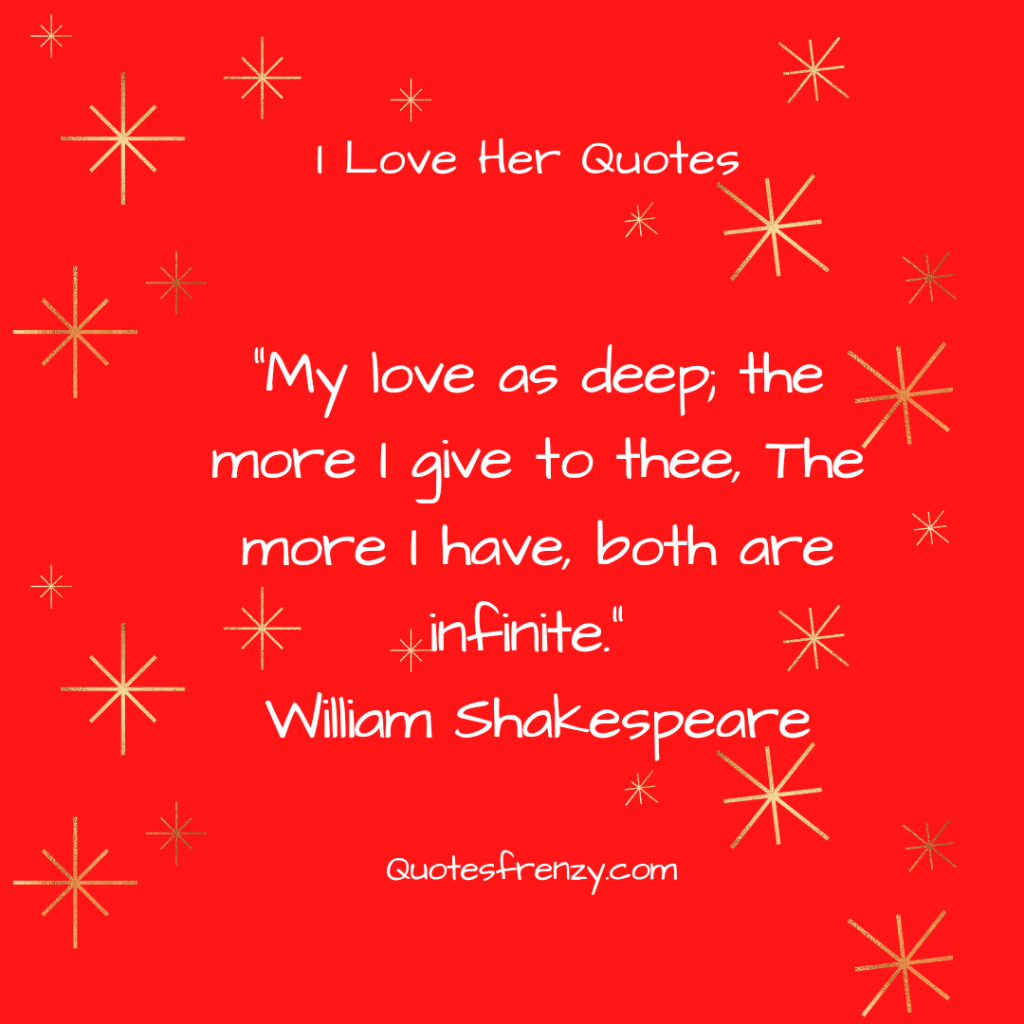 ---
"If I know what love is, it is because of you" Hermann Hesse
---
"I loved you yesterday. I love you still. I always have and I always will" Tim Walters
---
"If I did anything right in my life, it was when I gave my heart to you." Anonymous
---
"The best thing about having forever is you. We are timeless. Together, we will always have stability, friendship, laughter and joy. I love you." Anonymous
---
"All the little things you do warm my heart. You are a constant source of joy in my life." Anonymous
---
"Your love is like the lamp in the window that guides me home through the darkest night." Anonymous
---
"I have loved you in infinite forms, infinite times and will love you forever." Anonymous
---
"I Married My Wife Because I Love Her And I Want To Spend the Rest Of My Life With Her" Michael Schiavo – I Love Her Quotes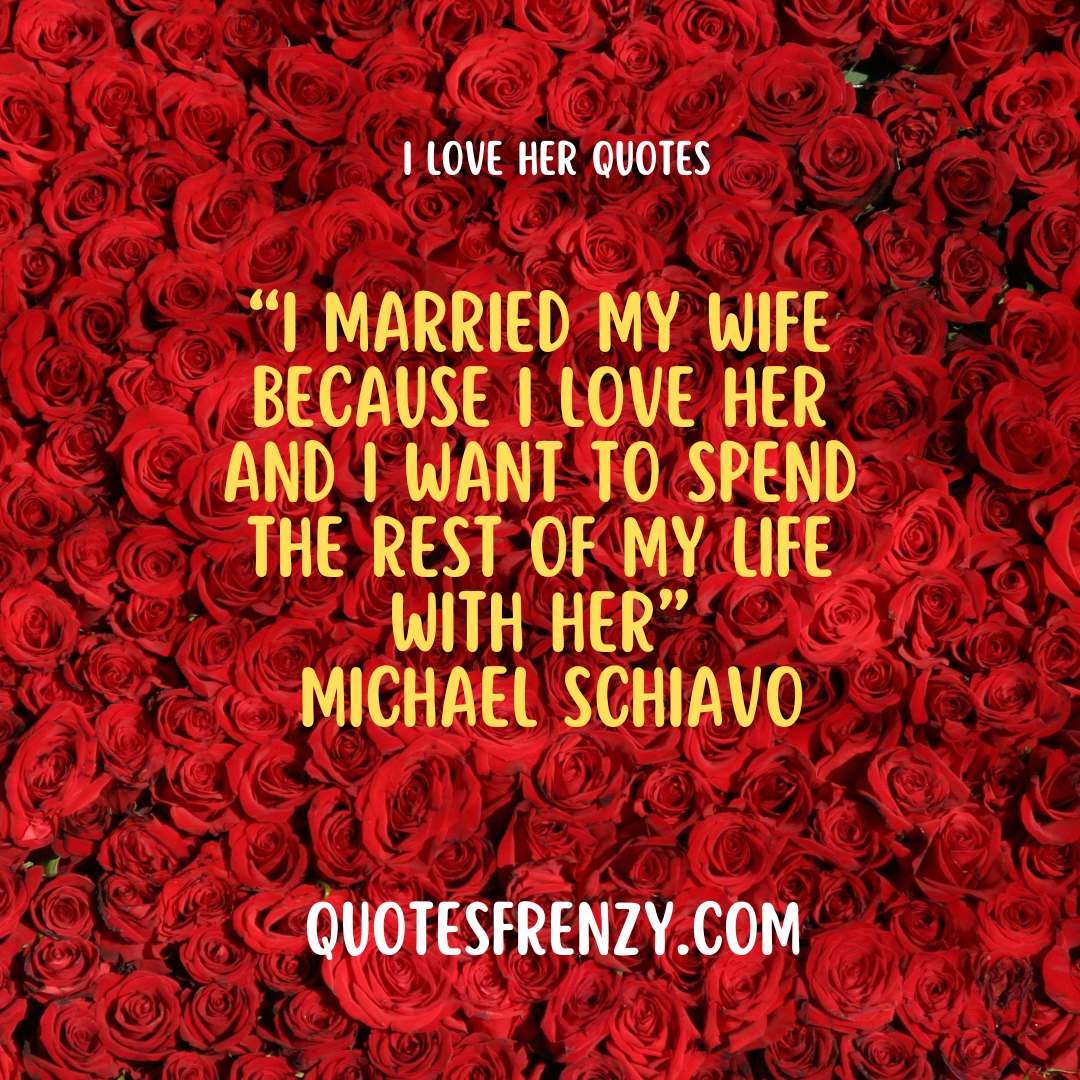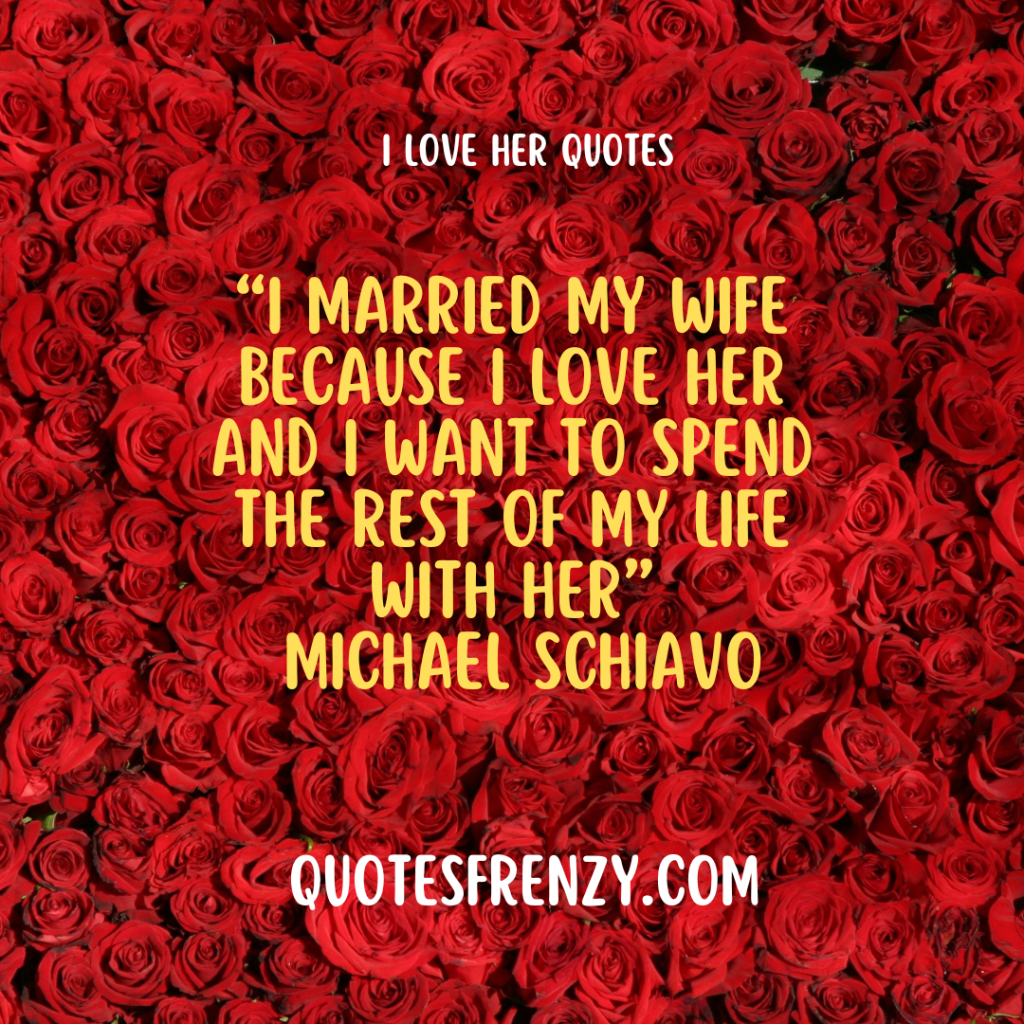 Telling people why you married your wife and why you love her so much how that you value her. It is the greatest assurance that your man loves you when they are able to confess to the world. A woman is happy when they know that they are loved and appreciated by their spouses. A loved woman is an active woman, and a hard working one.
I Love My Girlfriend To Bits. I'd Never Do Anything To Hurt Her – Charlie Simpson
A girlfriend is a next person after our mothers and sisters. A girlfriend is a person you can share you deep most secrets that you are not able to tell your sister or your mother. It is important to assure them that they mean a lot in your life.
I Work Hard To Let My Wife Know How Much I Love Her.  I Try To Do That Every Day – Darius Rucker
We do the things that we know will make the people we love happy. It is that love that we have for them and we do not want to lose that will makes us work harder. The people we love should know that they are a source of inspiration to us.
 I Love Her Quotes are a source of assurance of love. They make the women we love in our loves to feel special and appreciated.