Instagram Quotes-Instagram is known for photo sharing but some of those pics can inspire or even entertain us greatly. With the help of simple programs like Paint and Publisher (and sometimes more intricate programs) people are creating the most profound pics to inspire those who see it. There are a few that I consider personal favorites and I felt I had to share these Instagram Quotes with you.
Don't trust everything you see. Even salt looks like sugar.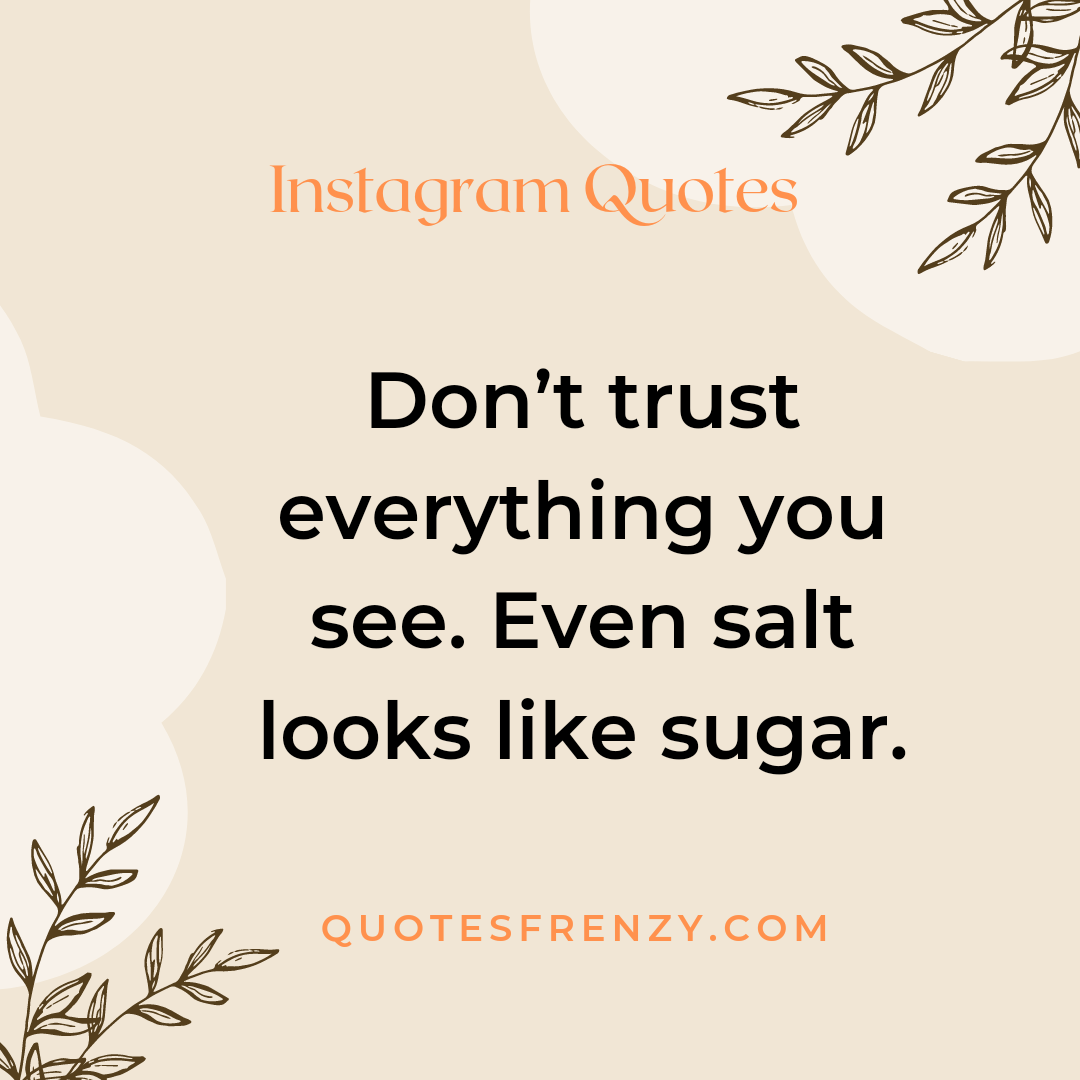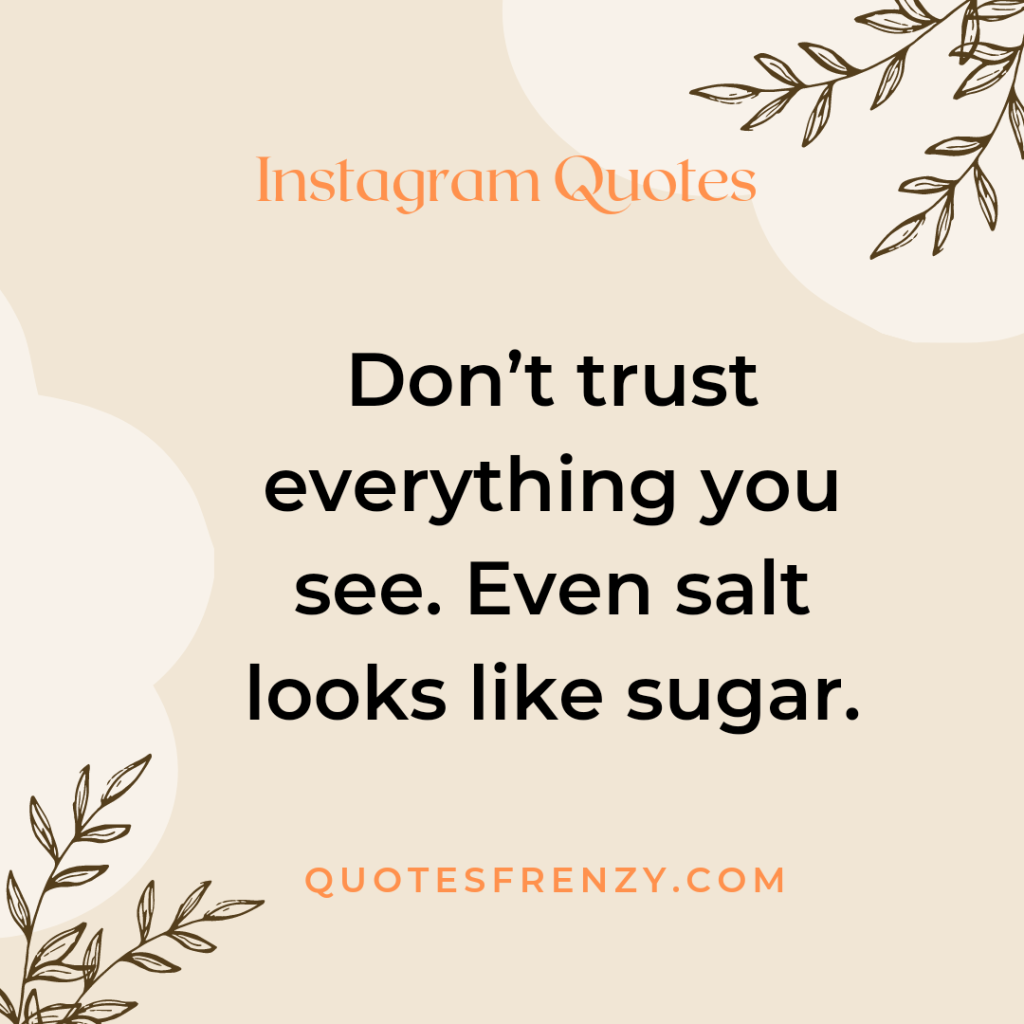 This is one that I have experienced firsthand. Someone who seemed to be a friend hurt me more than anyone else could while someone I didn't feel I could trust ended up being the one keeping my secrets.
---
Top Instagram Quotes
---
"The 'Instagram Generation' now experiences the present as an anticipated memory." Daniel Kahneman
---
"You are not defined by an Instagram photo, by a like, by a comment. That does not define you." Selena Gomez
---
"The smarter the person, the more boring the instagram account." Lorde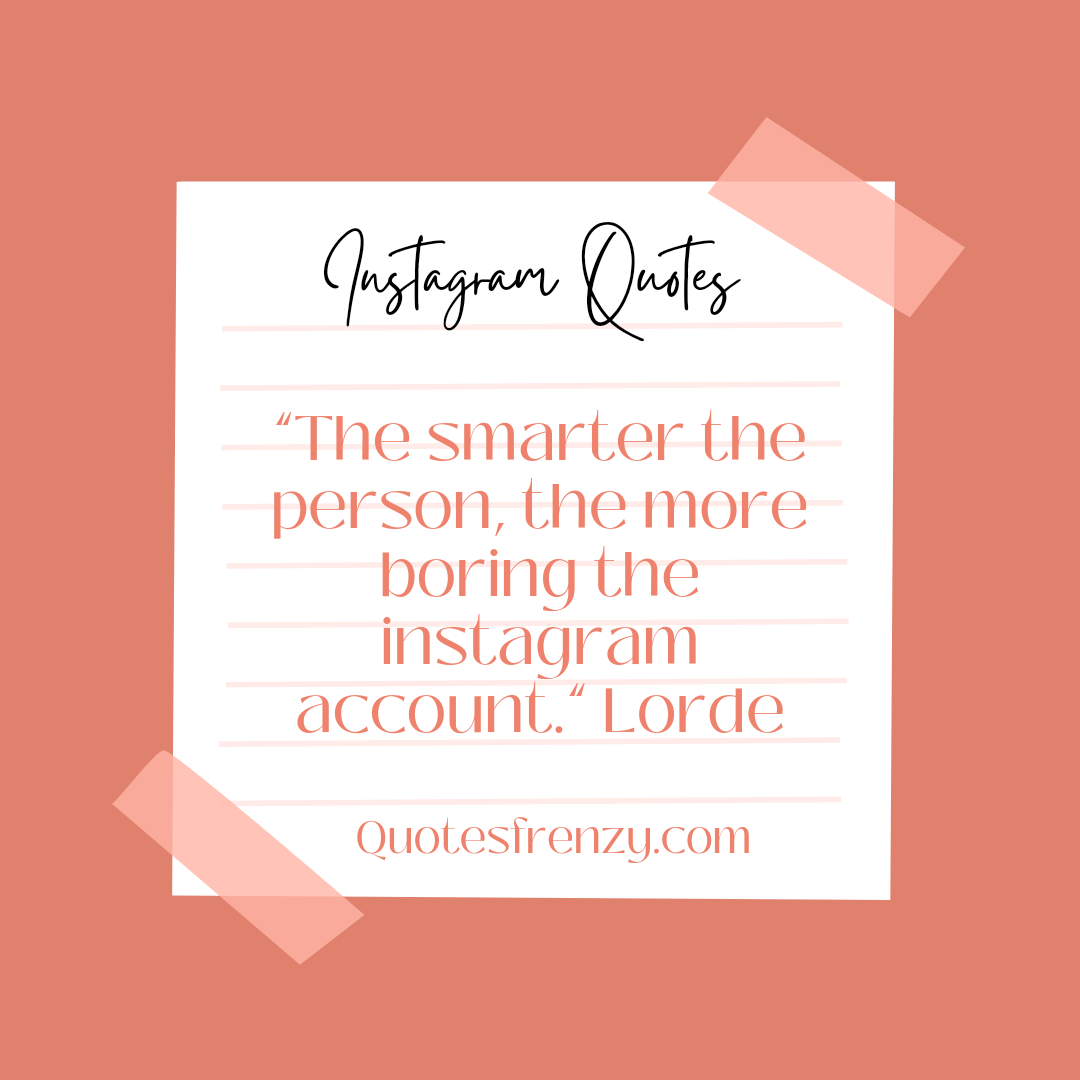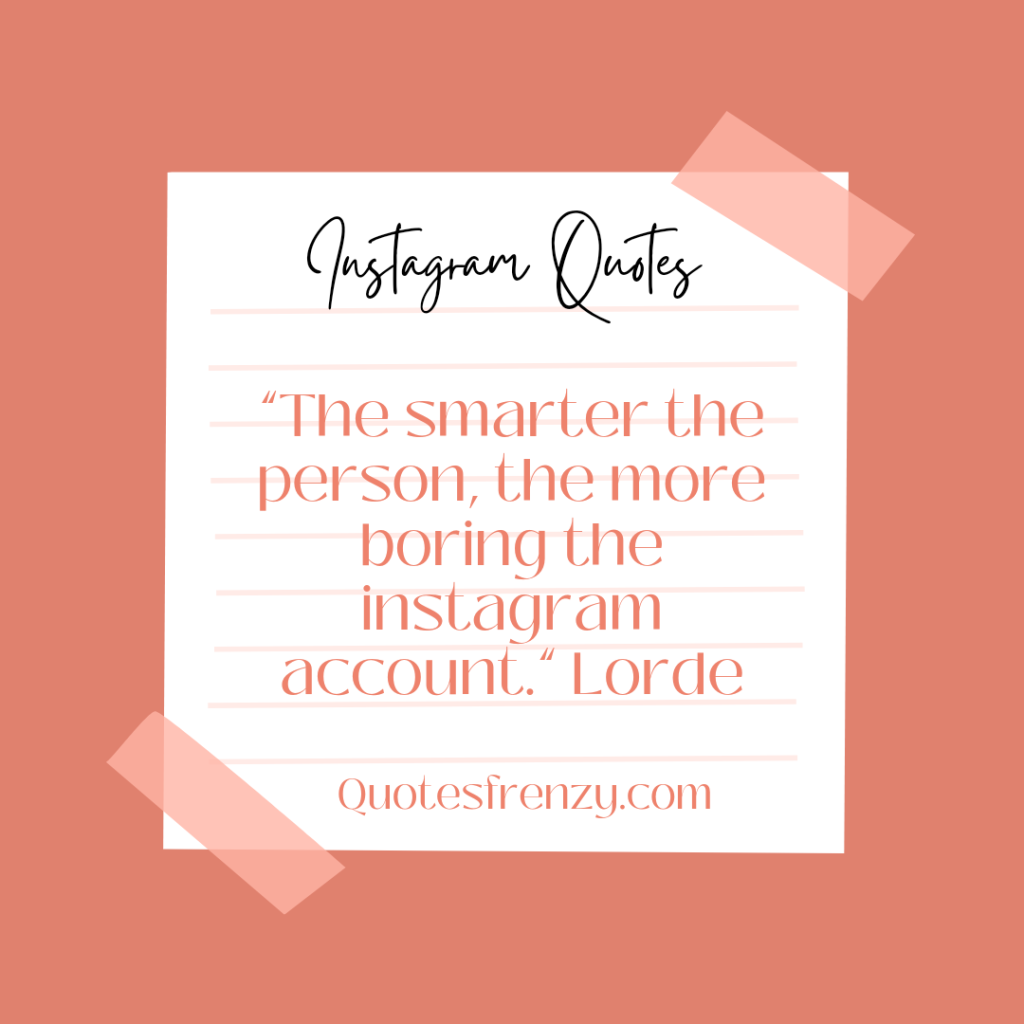 ---
Also read…
---
"If Facebook is Lucky Charms, Instagram is just the marshmallows." Casey Neistat
---
"What you're seeing, certainly on Instagram, is not real, not a reflection of real life, not an interaction." Alice Eve
---
"I have a new rule where I only follow fashion people on Instagram." Jen Kirkman
---
"We've gone from looking up at the moon to looking down at Instagram." Bill Whittle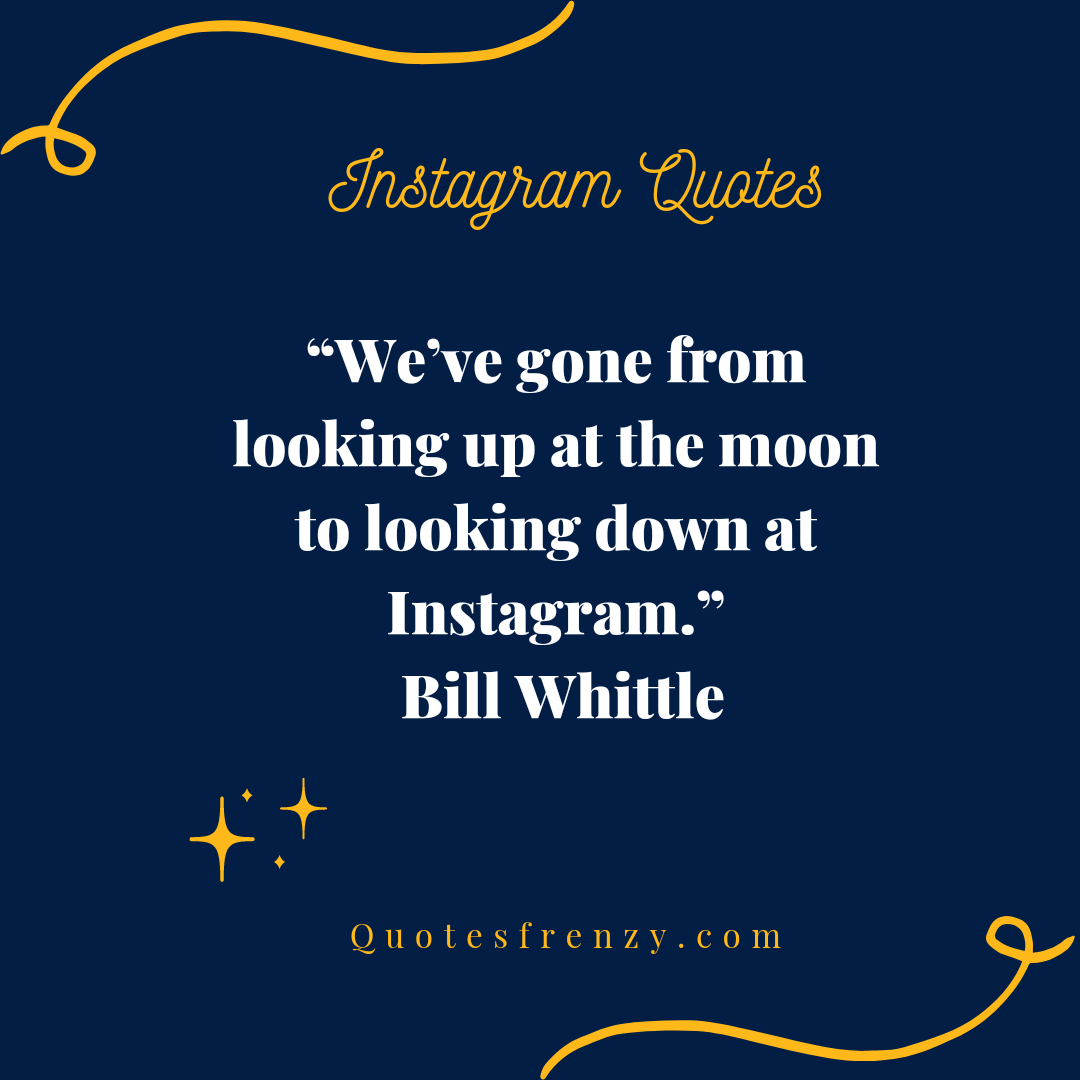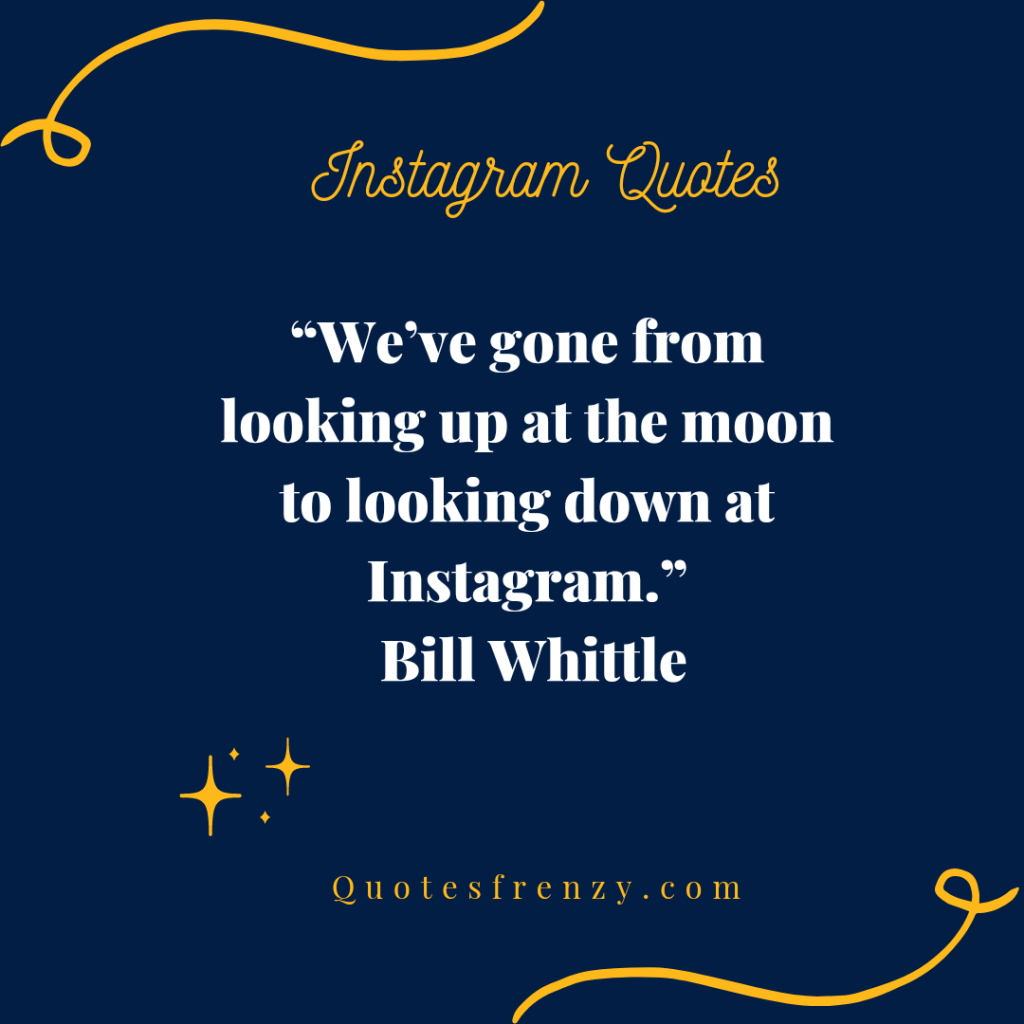 ---
"I am very active on Instagram and love connecting with people there." Rachele Brooke Smith
---
"If you watch my Instagram and the quotes I wrote, everything is personal and it's all coming from me." Mario
---
"I think that Instagram suits me. People know I like to use it all the time." Neymar
---
"I have an Instagram [account] but I don't feel a lot of love with it." Iman Shumpert
---
"I don't feel that my life, my professional life, is married to a reliance upon Instagram." Sarah Jessica Parker
---
"We just want to build a company that focuses on the love of Instagram."Kevin Systrom
---
"I am not on Facebook. I'm not on Instagram. I only use Twitter, which I wish I didn't." Michael Schur
---
"Instagram is a media company. I think we're about visual media." Kevin Systrom
---
"A true friend will go with the instagram filter that flatters you." Whitney Cummings
---
"If you include quotes with your Instagram photos, you need to look at your life." Josh Peck
---
"With Instagram, the focus is on the present tense." Kevin Systrom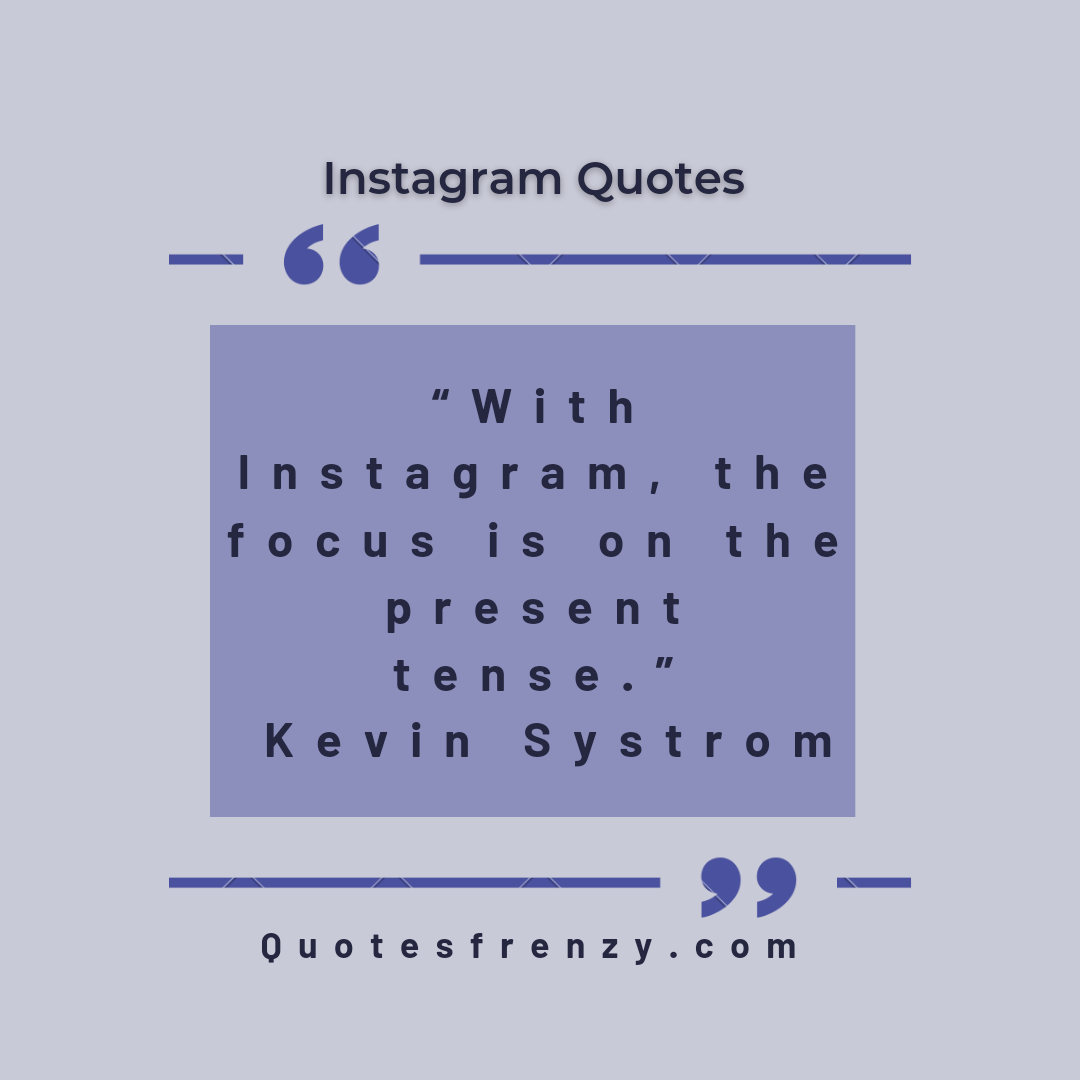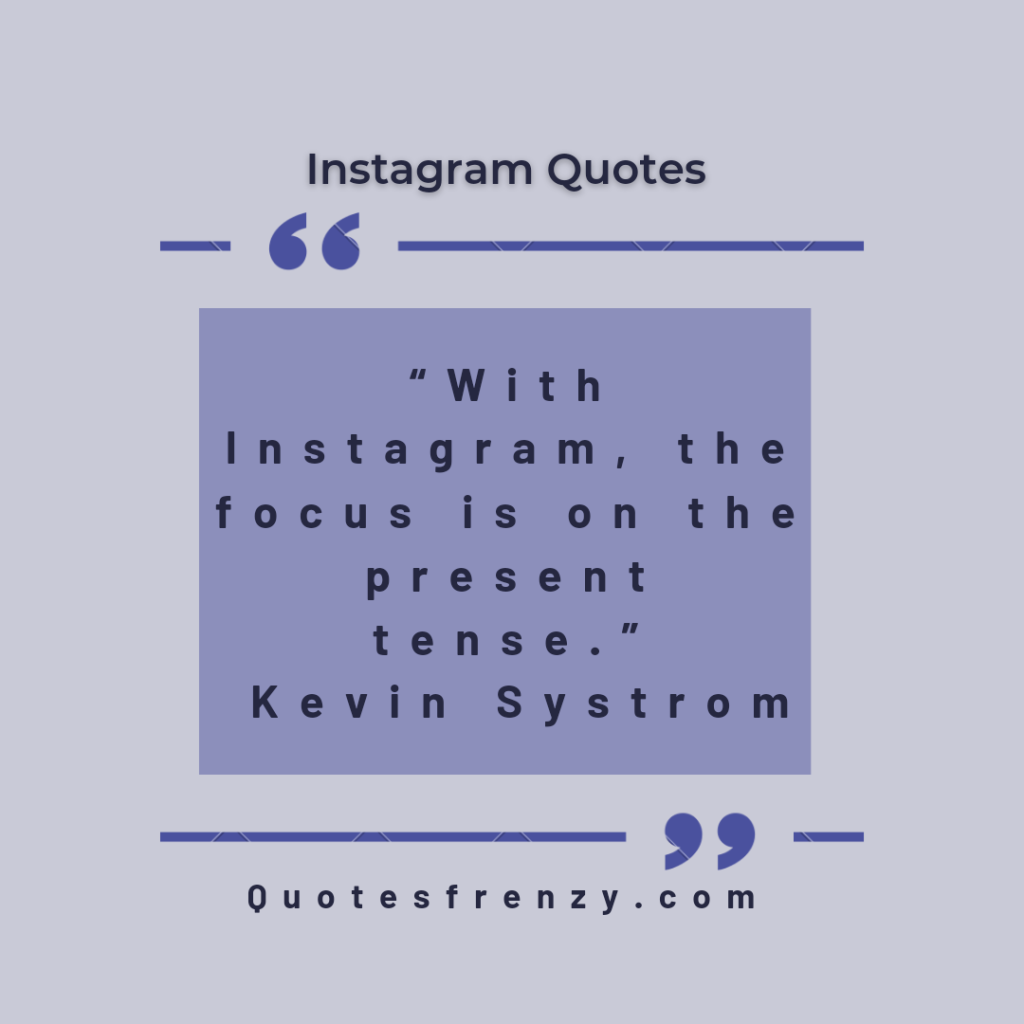 ---
"I don't even know how to Direct Message someone on Instagram. I still write letters." Margot Robbie
---
"Jealousy likes photos, that's why instagram is such a hit." Parul Sehgal
---
"A lot of the photography I'm doing and thinking about is directed at Instagram." Stephen Shore
---
"I took Instagram off my phone! I took it off because I found I was looking at it too much." Guido Palau
---
"Instagram is a great example of you just doing your thing." Wayne Coyne
---
Everybody has a chapter they don't read out loud. – Instagram Quotes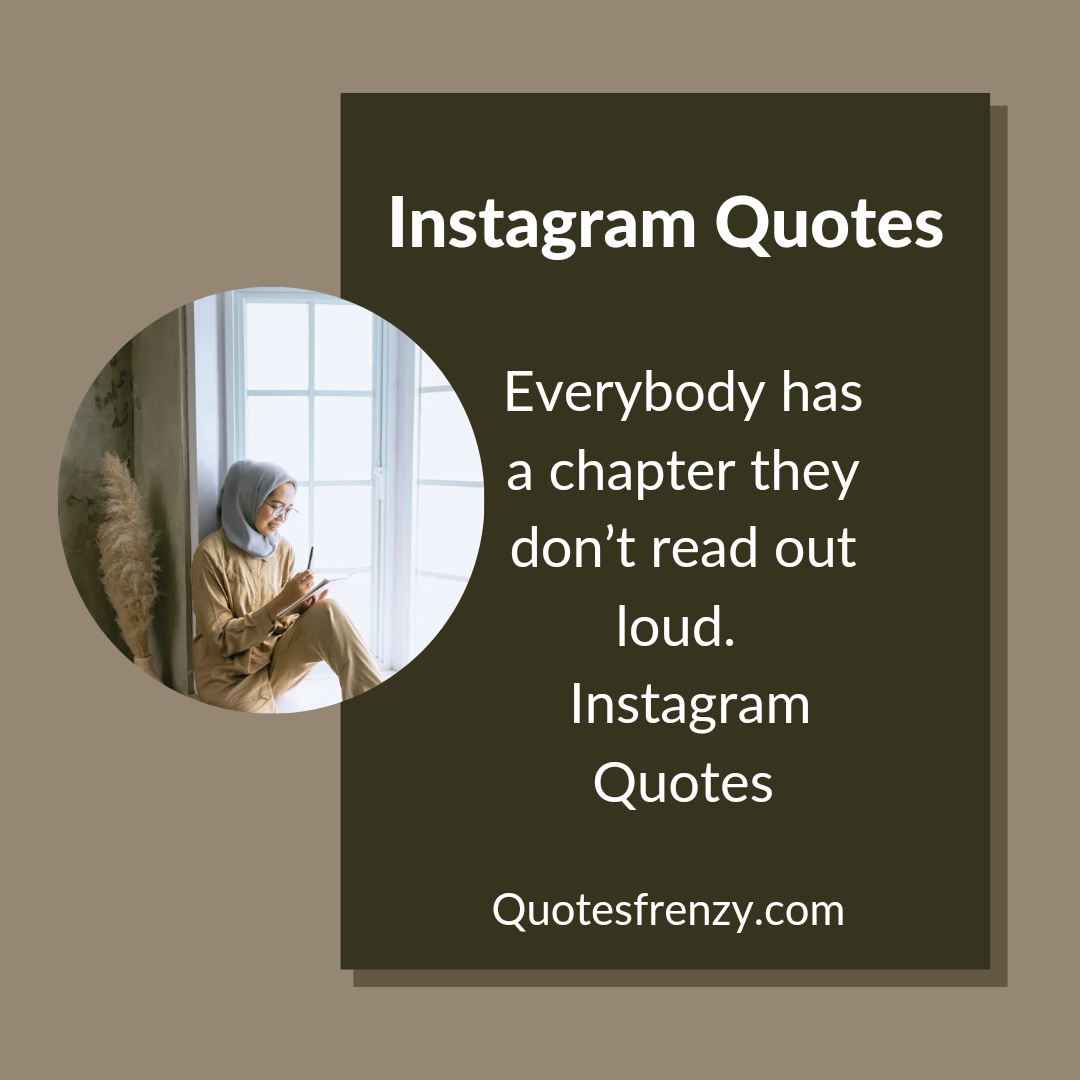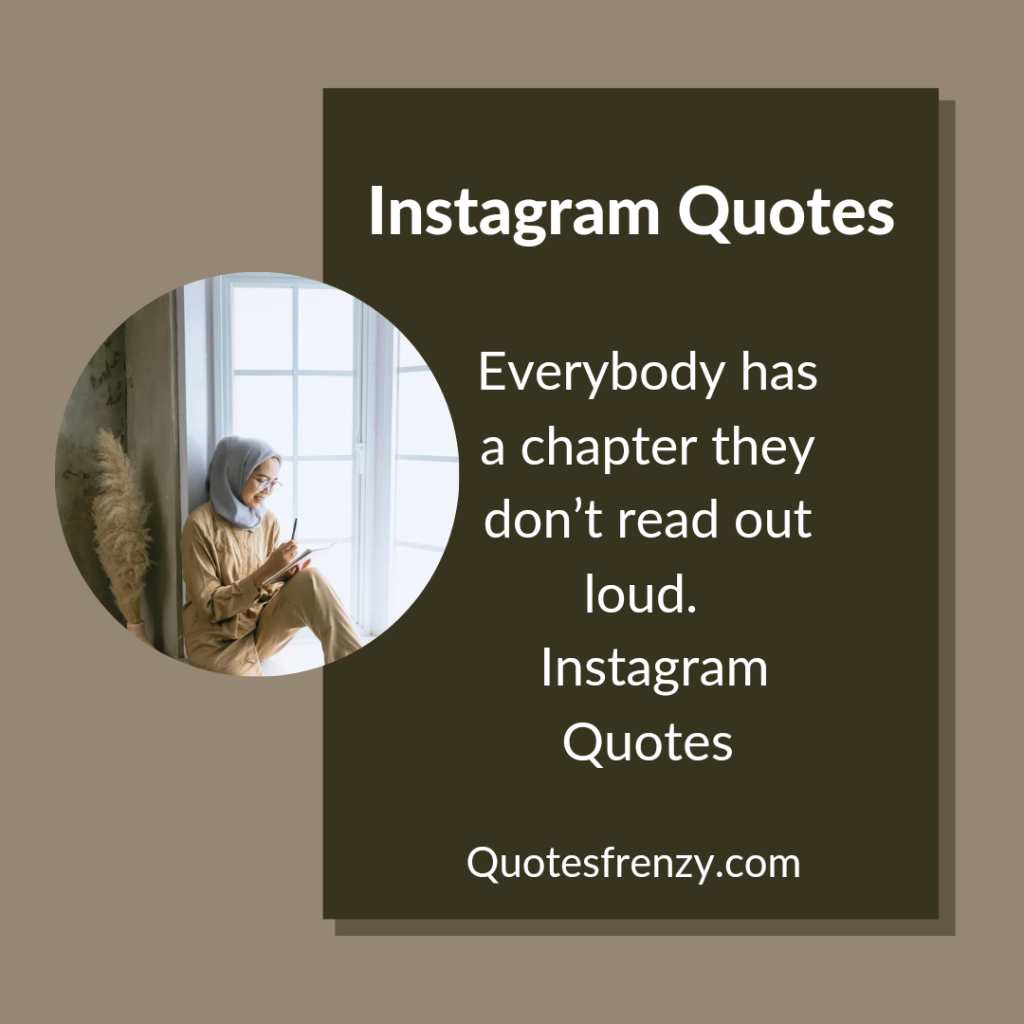 In a time where people love to judge and gossip, where this has become more natural than breathing, everybody will do well to remember that we all have secrets that we can be judged for. Just because it isn't public knowledge doesn't make us better than anybody else. It just makes you lucky enough that people don't know your full truth.
Beauty attracts the eye but personality captures the heart. – Instagram Quotes
In a world where beauty reigns supreme we sometimes find ourselves drawn to those who have good looks but we fail to realize that, given a chance, a less eye pleasing individual may have you falling in love with the person they are rather than the superficial or immediately visible.
An apple a day keeps anyone away if you throw it hard enough. – Instagram Quotes

This is the perfect example that we do not always need to be inspired. Sometimes we just need a laugh and this is exactly what I did when reading this Instagram quote. We don't always have things to smile about so a quote like this can make our day when we are feeling down in the dumps.
Whether they are funny, inspirational, factual or just interesting, quotes can do a lot to improve our day if we opt to let it. The simplest things in life can also turn out to be the most precious as we have seen with regards to many areas of our lives. It is also heaps of fun to create pics like these ourselves. So, go ahead. Make someone's day.