Money Quotes-Money is like a mixed blessing. When you have enough money, it makes you feel like you're up on a roller-coaster ride. But also when you're living with some-what average amount of money, you feel like you're lying down on a decent shore, enjoying the sunset with no worries about tomorrow, or even today. Let's look into some, and hope that it can make our daily lives better.
One penny may seem to you a very insignificant thing, but it is the small seed from which fortunes spring – Orison Swett Marden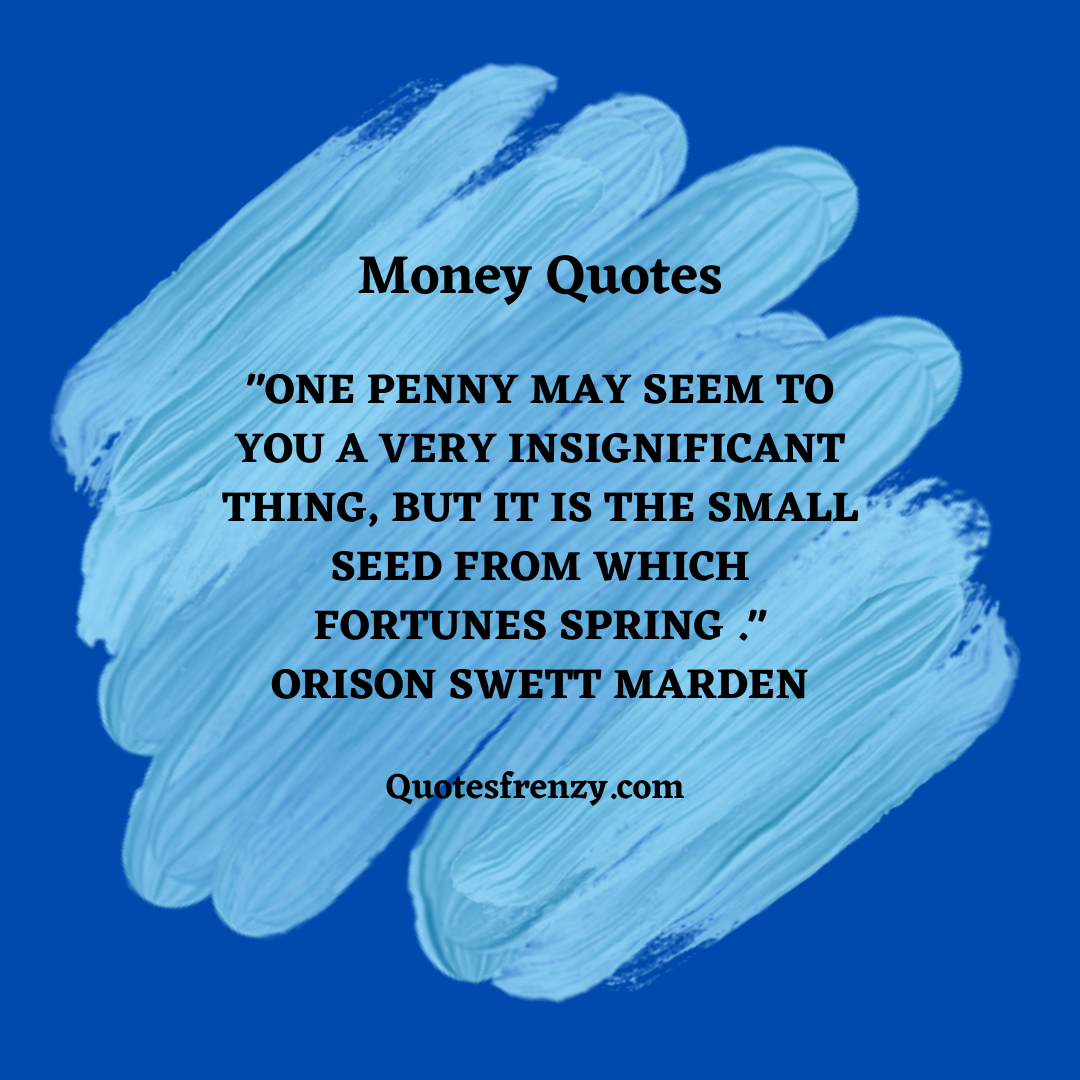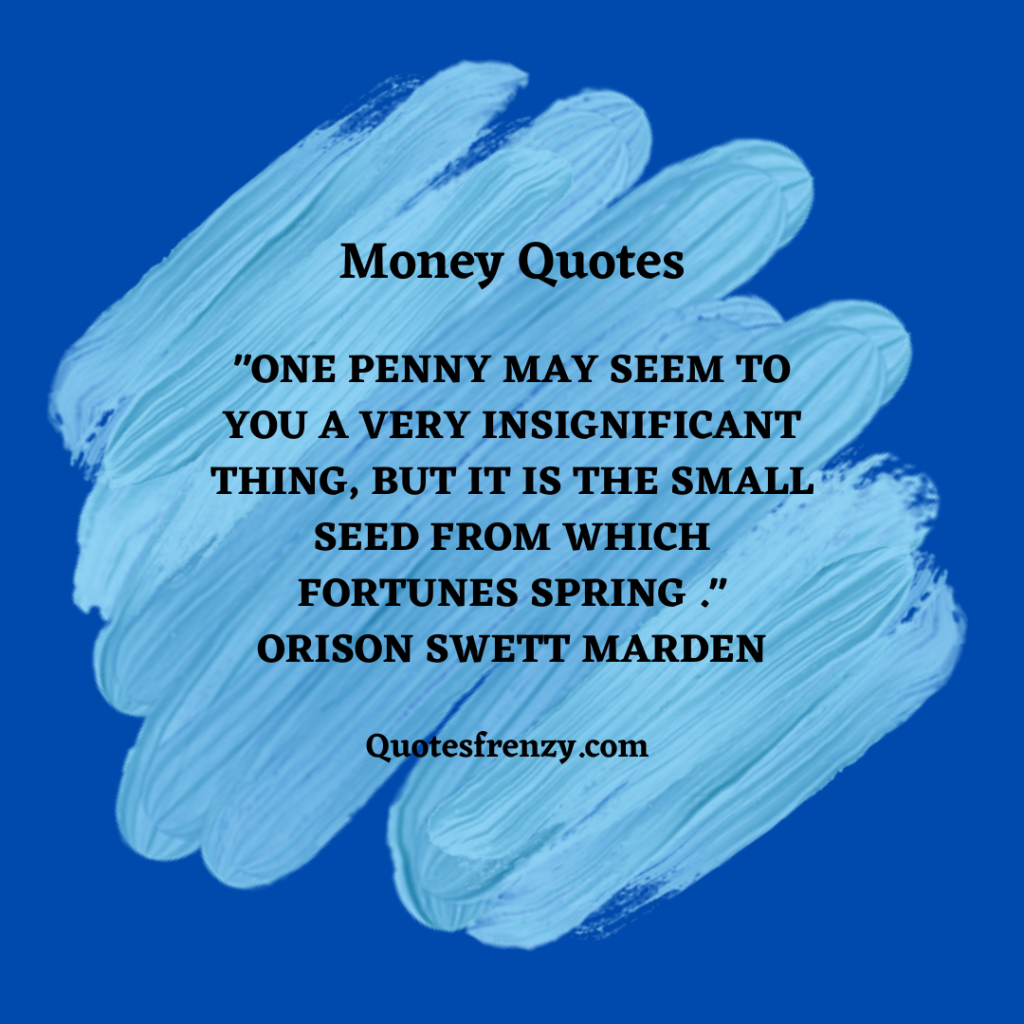 ---
Top Money Quotes
---
"Earn all you can, give all you can, save all you." canJohn Wesley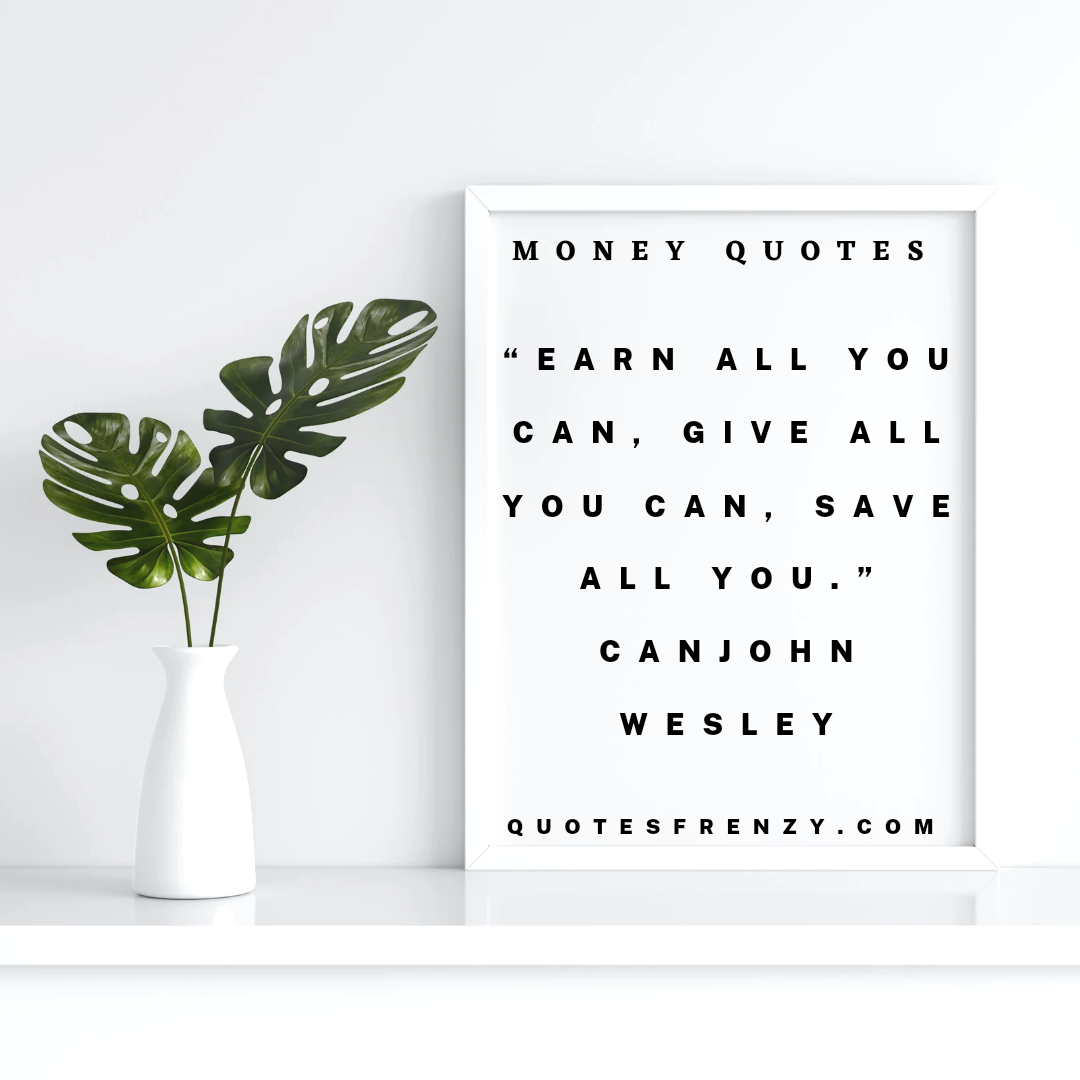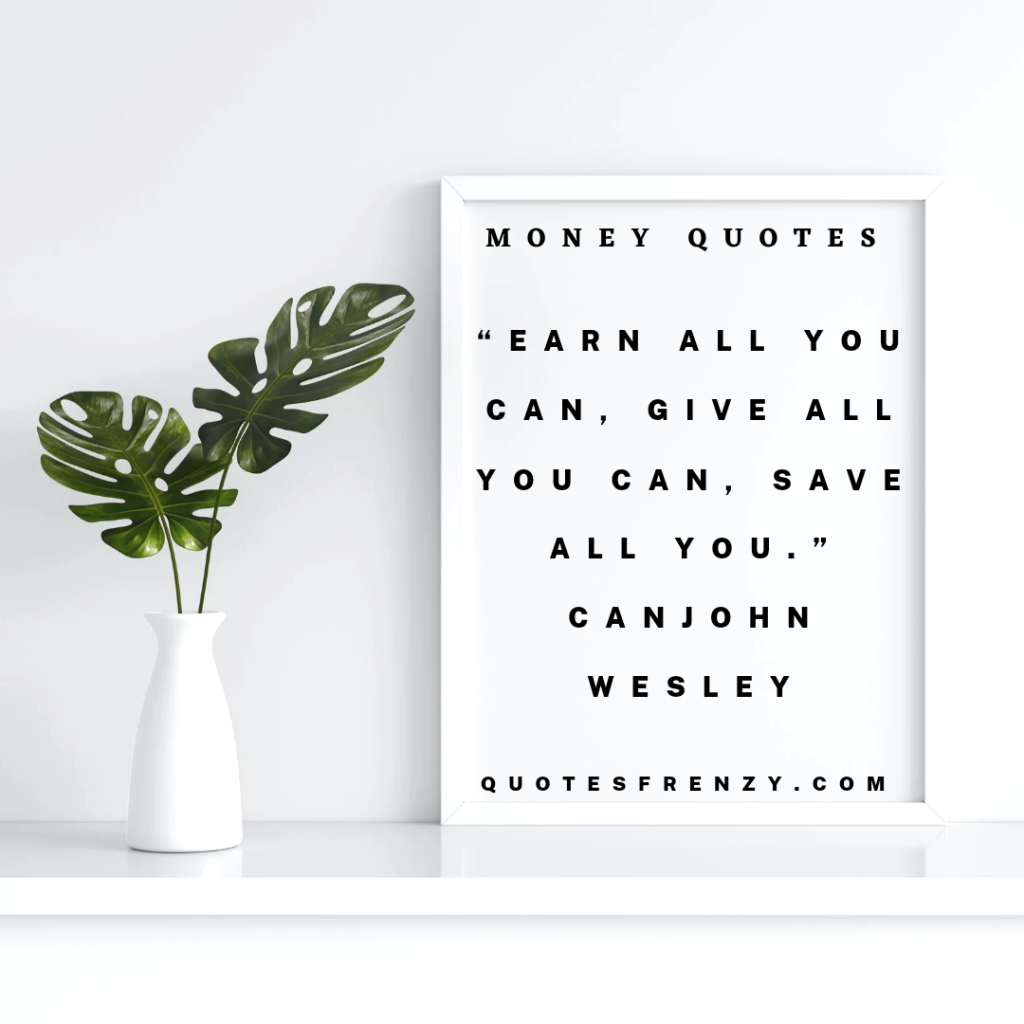 ---
Also read…
Coco Chanel Quotes And Sayings
---
"Money does not guarantee success." Jose Mourinho
---
"Whatever you have spend less." Samuel Johnson
---
"Money. It's a good servant but a bad master." Gretchen Rubin
---
"Money is like an arm or leg – use it or lose it." Henry Ford
---
"Honesty is the best policy – when there is money in it." Mark Twain
---
"Money speaks sense in a language all nations understand." Aphra Behn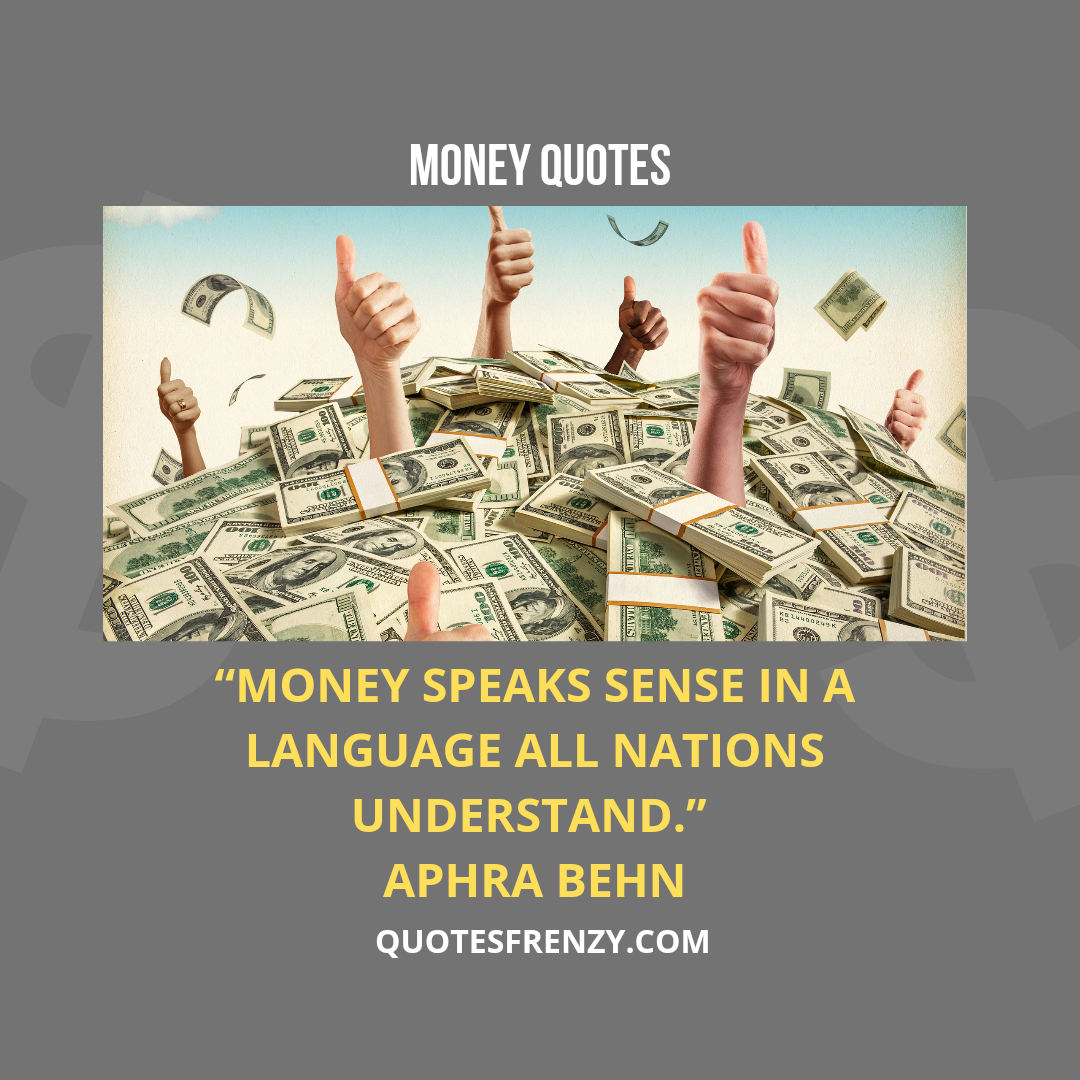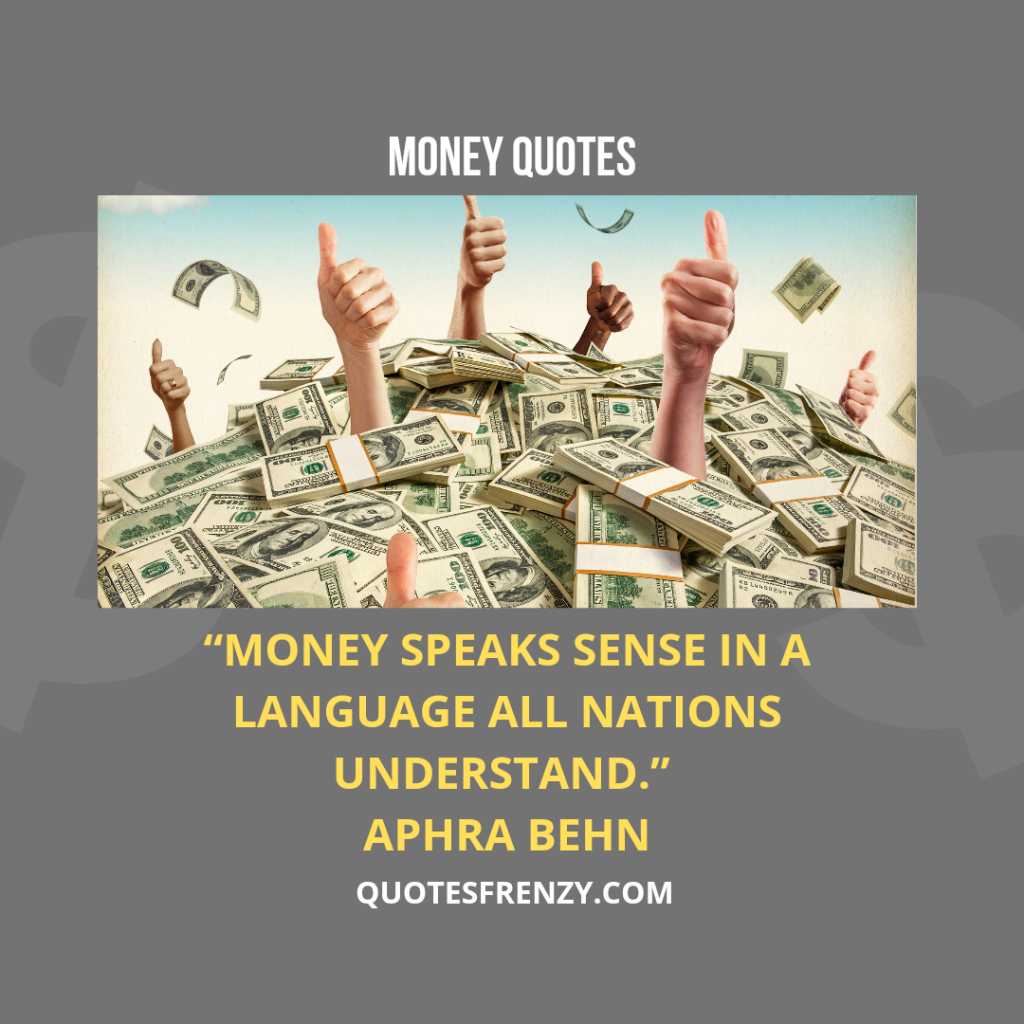 ---
"If you can count your money, you don't have a billion dollars." J. Paul Getty
---
"The lack of money is the root of all evil." Mark Twain
---
"Never spend your money before you have earned it." Thomas Jefferson
---
"Money is usually attracted, not pursued." Jim Rohn
---
"Money doesn't talk, it swears." Bob Dylan
---
"A man with money is no match against a man on a mission." Doyle Brunson
---
"Wealth is the ability to fully experience life." Henry David Thoreau
---
"We all need money, but there are degrees of desperation." Anthony Burgess
---
"Money without brains is always dangerous." Napoleon Hill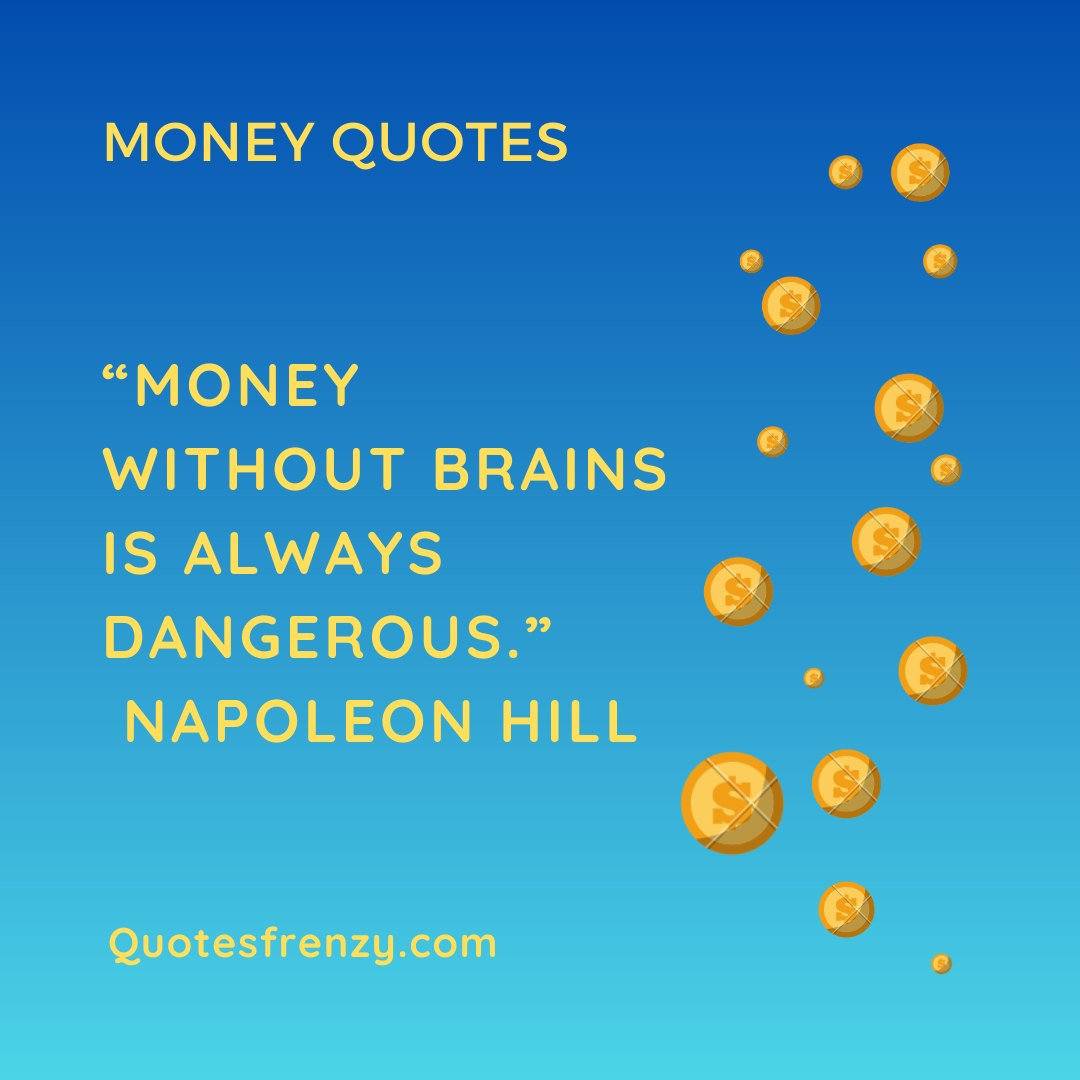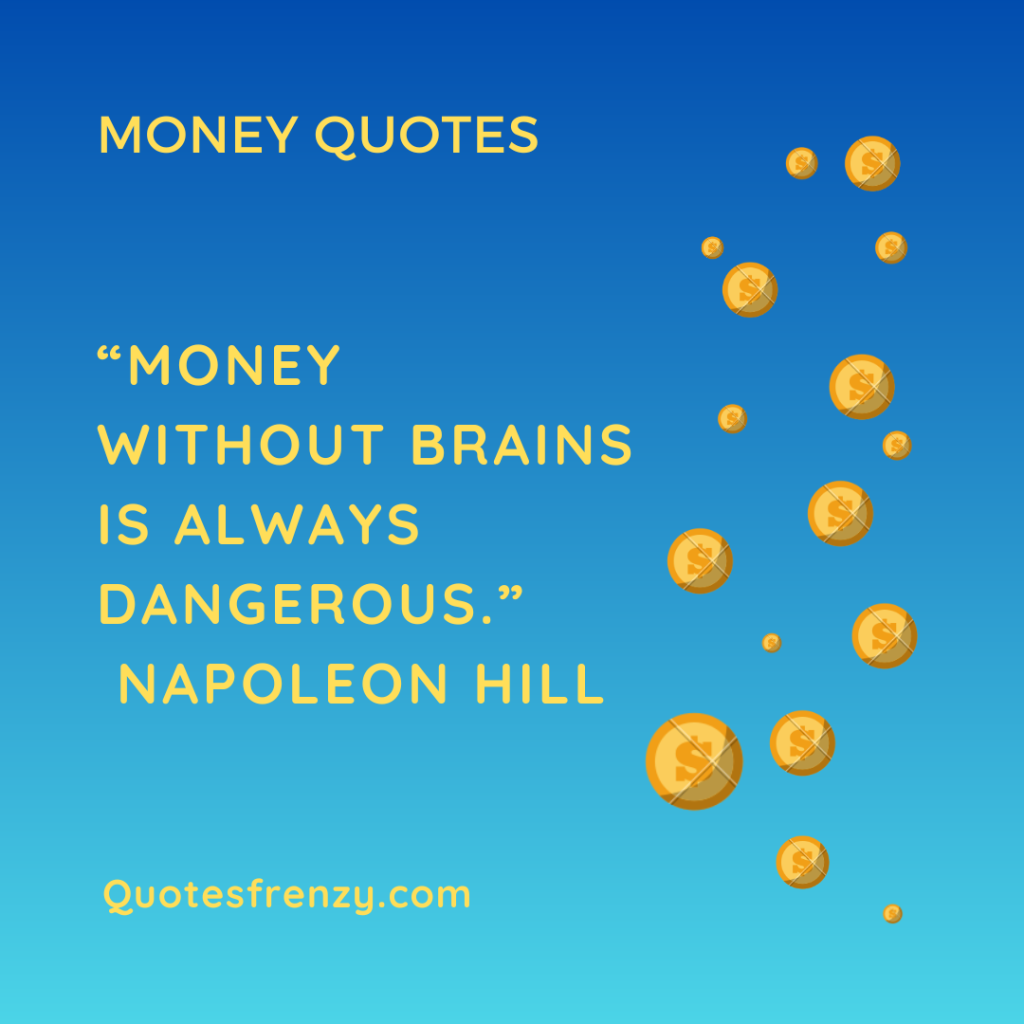 ---
"Virtue has never been as respectable as money." Mark Twain
---
"Money is the wise man's religion." Euripides
---
"Remember that credit is money." Benjamin Franklin
---
"Money is our madness, our vast collective madness." D. H. Lawrence
---
"Money won't create success, the freedom to make it will." Nelson Mandela
---
"A penny saved is a penny earned." Benjamin Franklin
---
"Money is always there but the pockets change." Gertrude Stein
---
"If you give money, spend yourself with it." Henry David Thoreau
---
"Money is the best deodorant." Elizabeth Taylor
---
If you wish to test a friend loan him money – Lewis F. Korns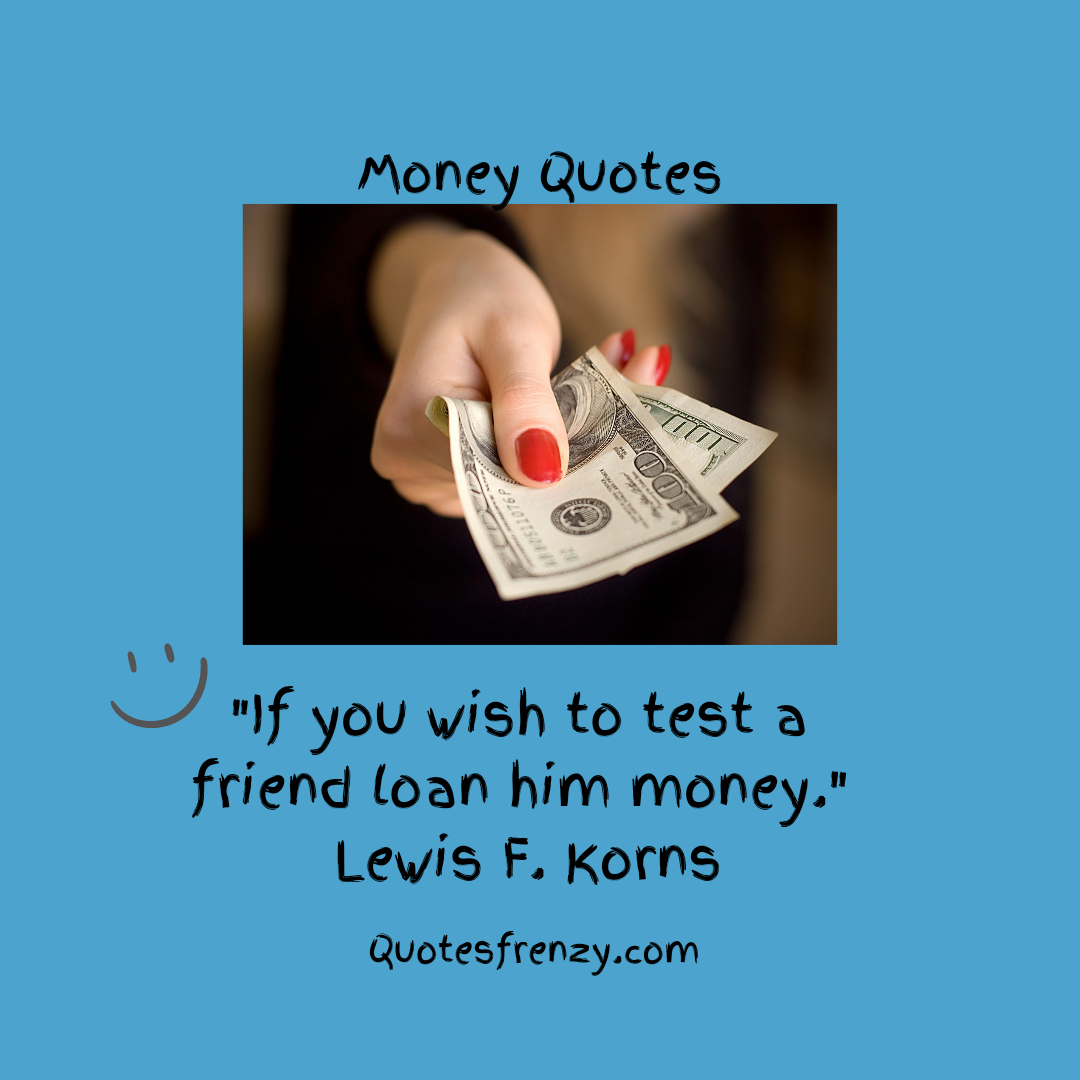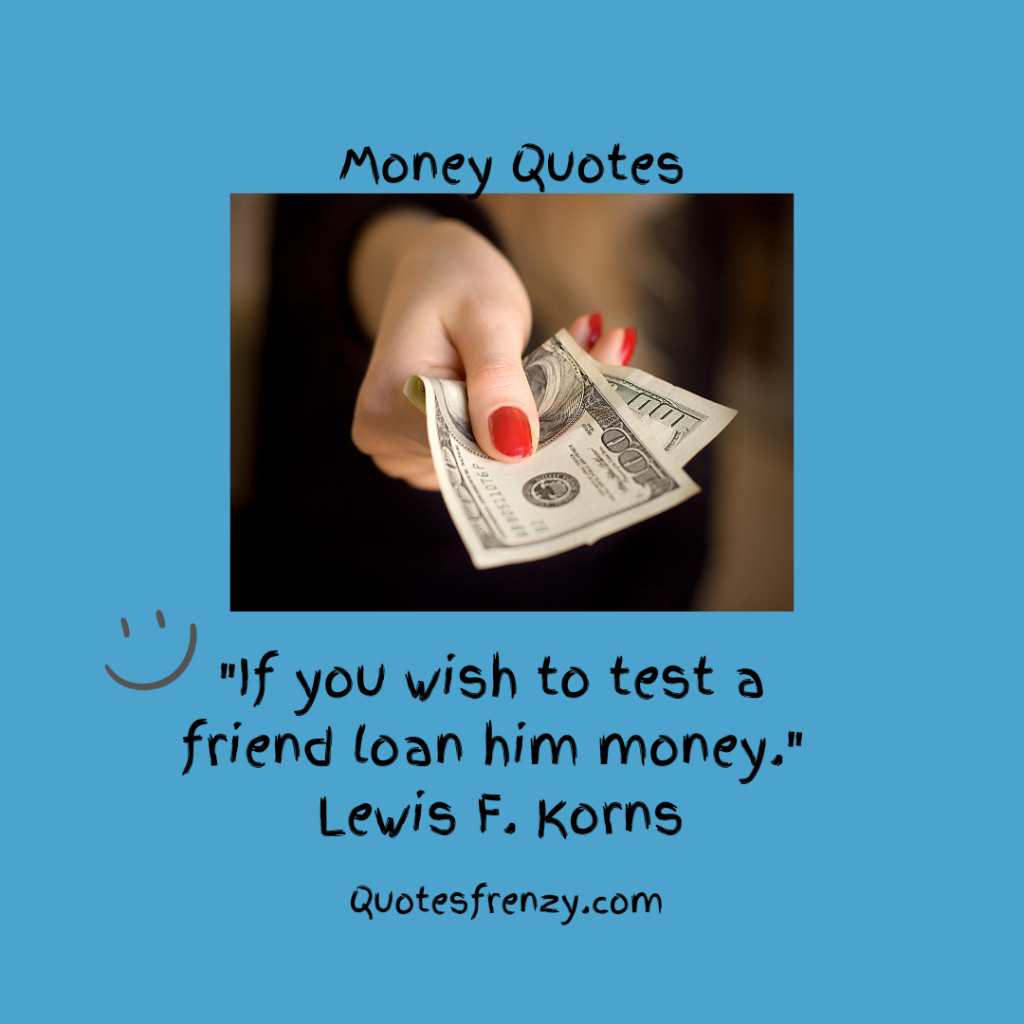 Lewis F. Korns is known to be the publisher of the W. T. Cole Company. Although he is not much spoken of, his Money Quotes could be very helpful for our daily lives. In the above mentioned quote, he teaches us that most friends surrounding us, are only with us for our wealth. Money can change people, and people can change the purpose of money. So in order to find a true friend, it's always best to let the people choose the purpose of money.
Money was Invented to spend – Brian Herbert & Kevin J
Kevin James Anderson, is known to be a science fiction, novel and comic writer. Also Brian Patrick Herbert known to be the eldest son of the science fiction author Frank Herbert are both amazing and inspiring writers. In the above mentioned Money Quotes, they teach us that, money is not a treasure of paradise that we should be hiding ourselves in. Many in this world are suffering with no food, no wealth, no shelter, and on the other hand, there are many who has uncountable amount of wealth that they are hiding their selves in. Therefore, money is best, if it's spent, for there are plenty of others who could use them, even if you don't.