Hard Work Quotes-As we keep hearing from childhood to a very old age that we should work hard for a better future. Hard Work is working hard for what we want to achieve in life. The goal of a person may differ, but the Hard Work and dedication should be same in any case. If a person is truly dedicated to something then nothing can stop them from achieving great heights in their life. We can compare our goal to a plant and hard work, dedication to sunlight and water. As we know that if we don't regularly water plants then it will die so is the case with our goals and hard work. We should never ever give up on our goals continuous hard work and dedication can surely help us.
"Work harder than you think you did yesterday."Alex Elle–Hard Work Quotes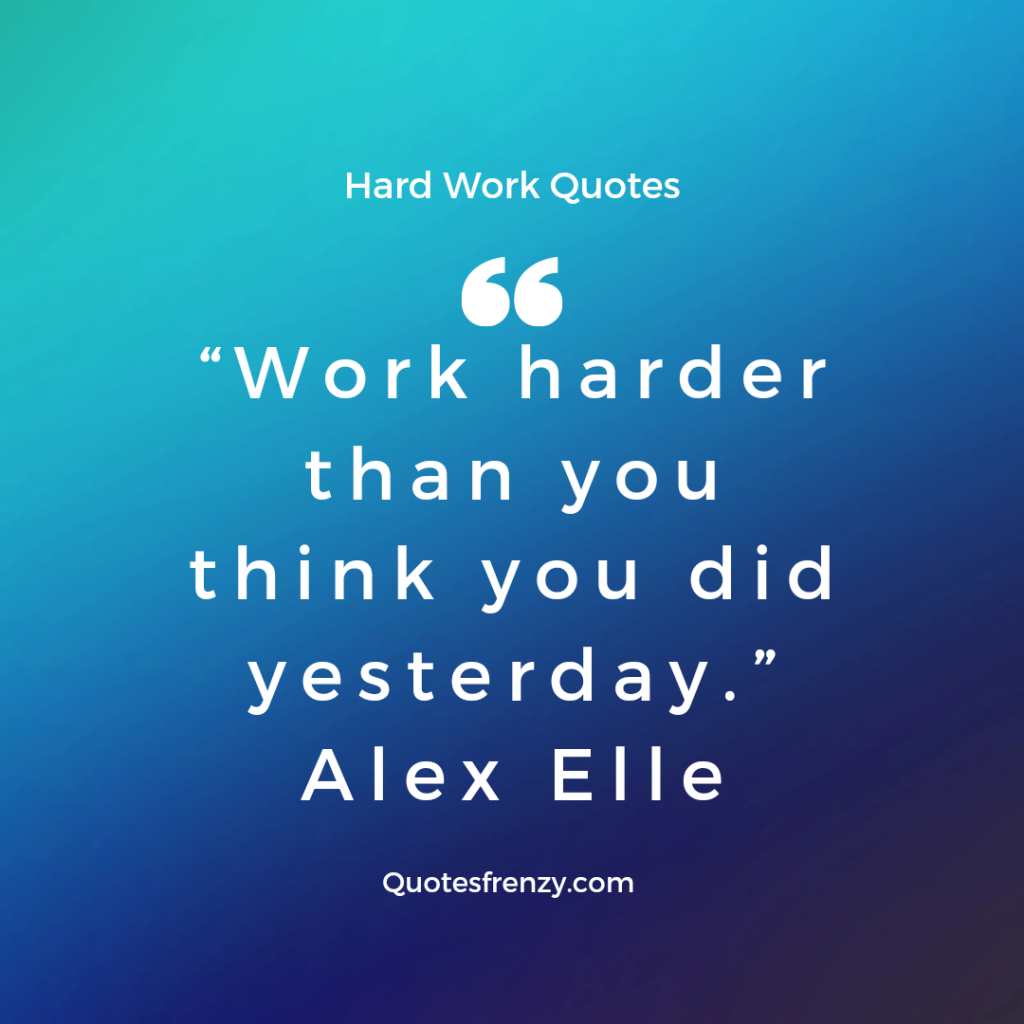 We should never rest and never compromise on goals we set to reach. If we neglect it for one day then we will fall back to the beginning. We should never compare our hard work with what we did the previous day, this will not help us in any way but will only degrade us. We should take every day as a fresh start.
---
Famous Hard Work Quotes
---
" There is no substitute for hard work." Thomas A. Edison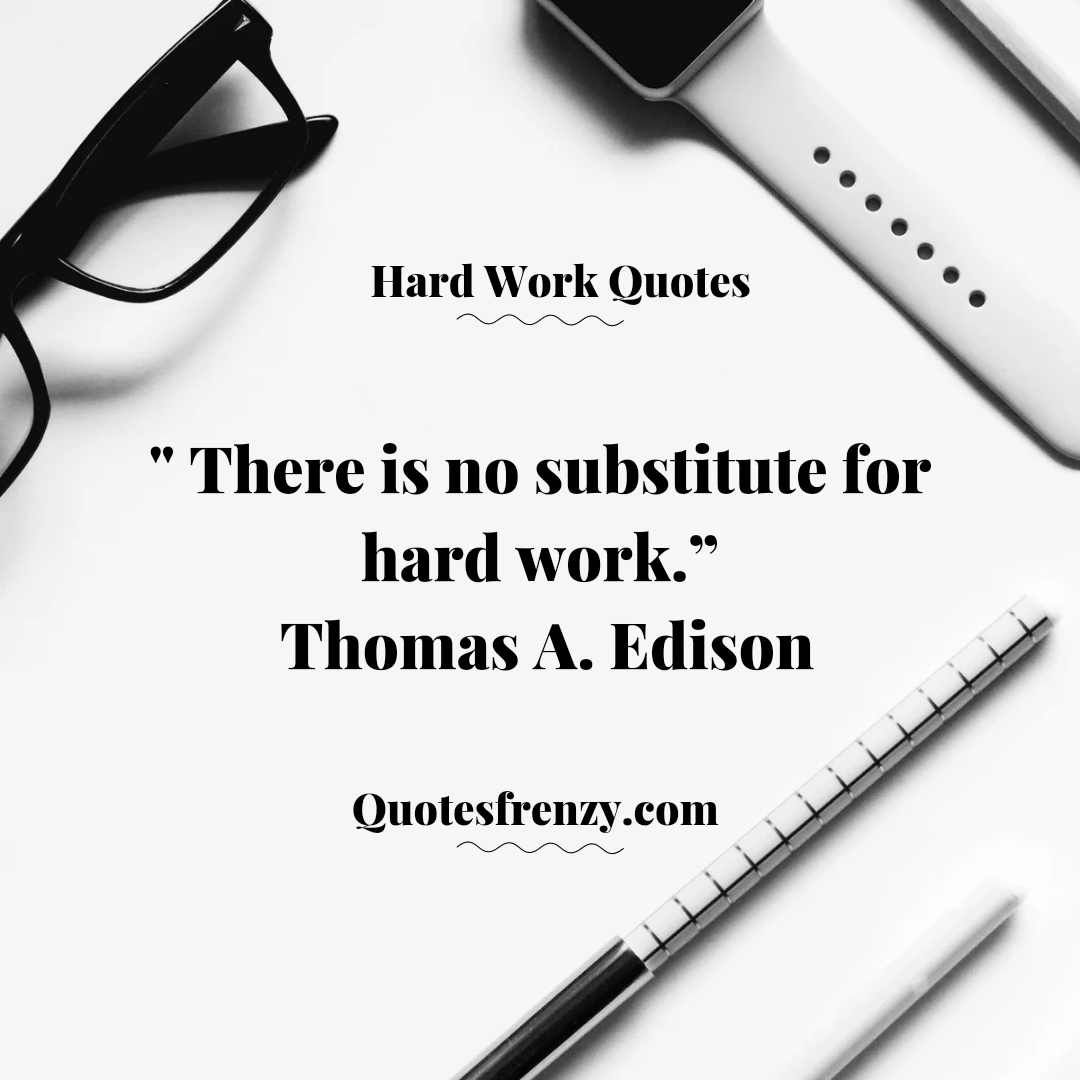 ---
Also read…
Consistency Quotes And Sayings
---
"I learned the value of hard work by working hard." Margaret Mead
---
"The only thing that overcomes hard luck is hard work." Harry Golden
---
"Working hard and working smart sometimes can be two different things." Byron Dorgan
---
"Without hard work, nothing grows but weeds." Gordon B. Hinckley
---
"Plans are only good intentions unless they immediately degenerate into hard work." Peter Drucker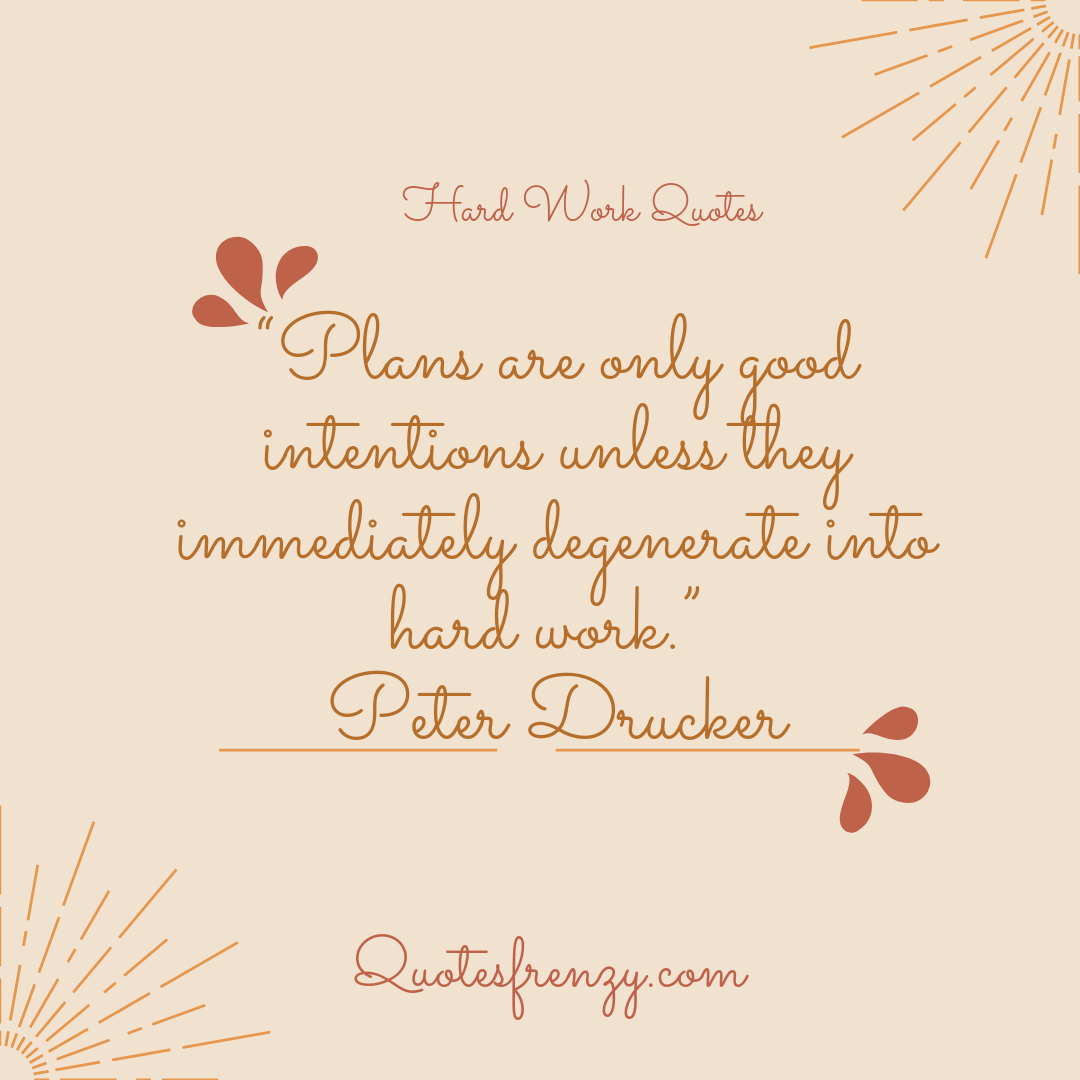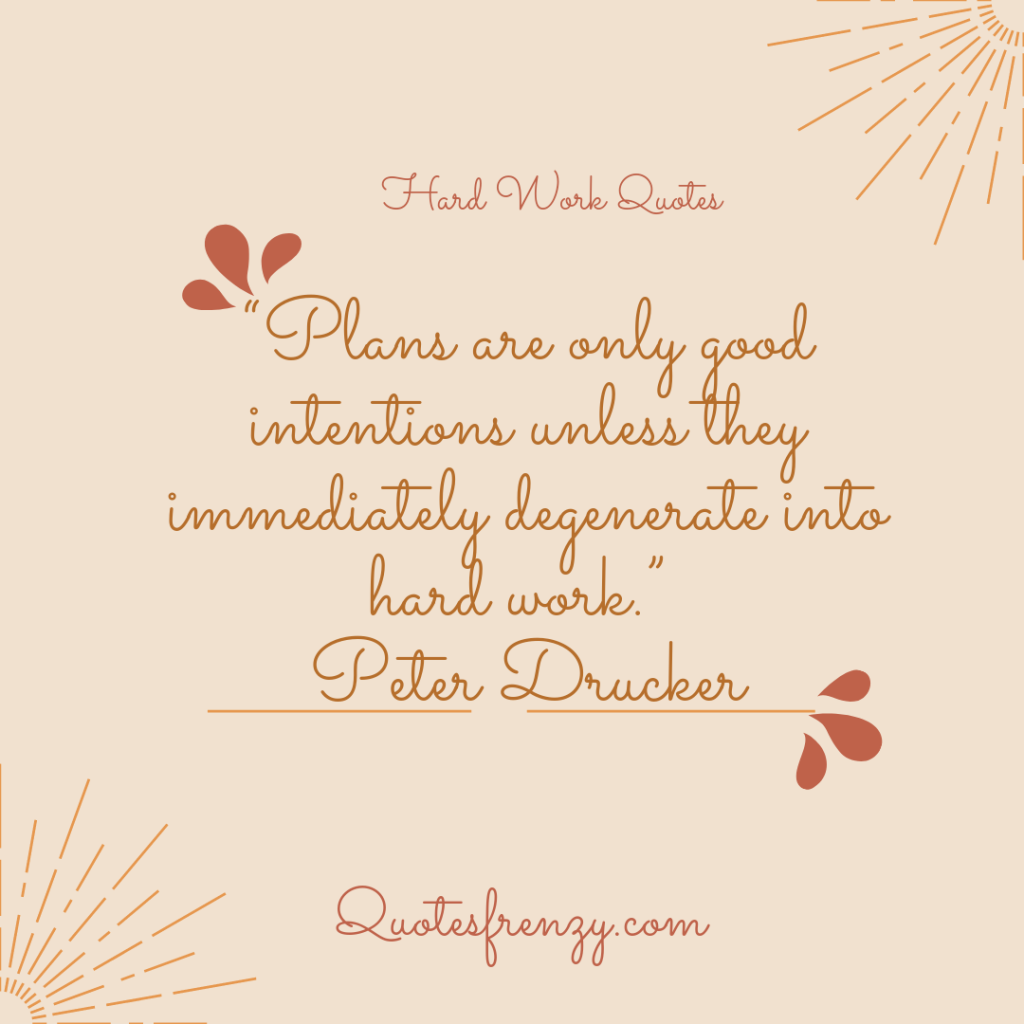 ---
"Work hard at work worth doing." Theodore Roosevelt
---
"Hard work never killed anybody, but why take a chance?" Edgar Bergen
---
"Life grants nothing to us mortals without hard work." Horace
---
"The price of success is hard work, dedication to the job at hand." Vince Lombardi
---
"All roads that lead to success have to pass through hard work boulevard at some point." Eric Thomas
---
"Don't be afraid of hard work." Marian Wright Edelman
---
"Nothing ever comes to one, that is worth having, except as a result of hard work." Booker T. Washington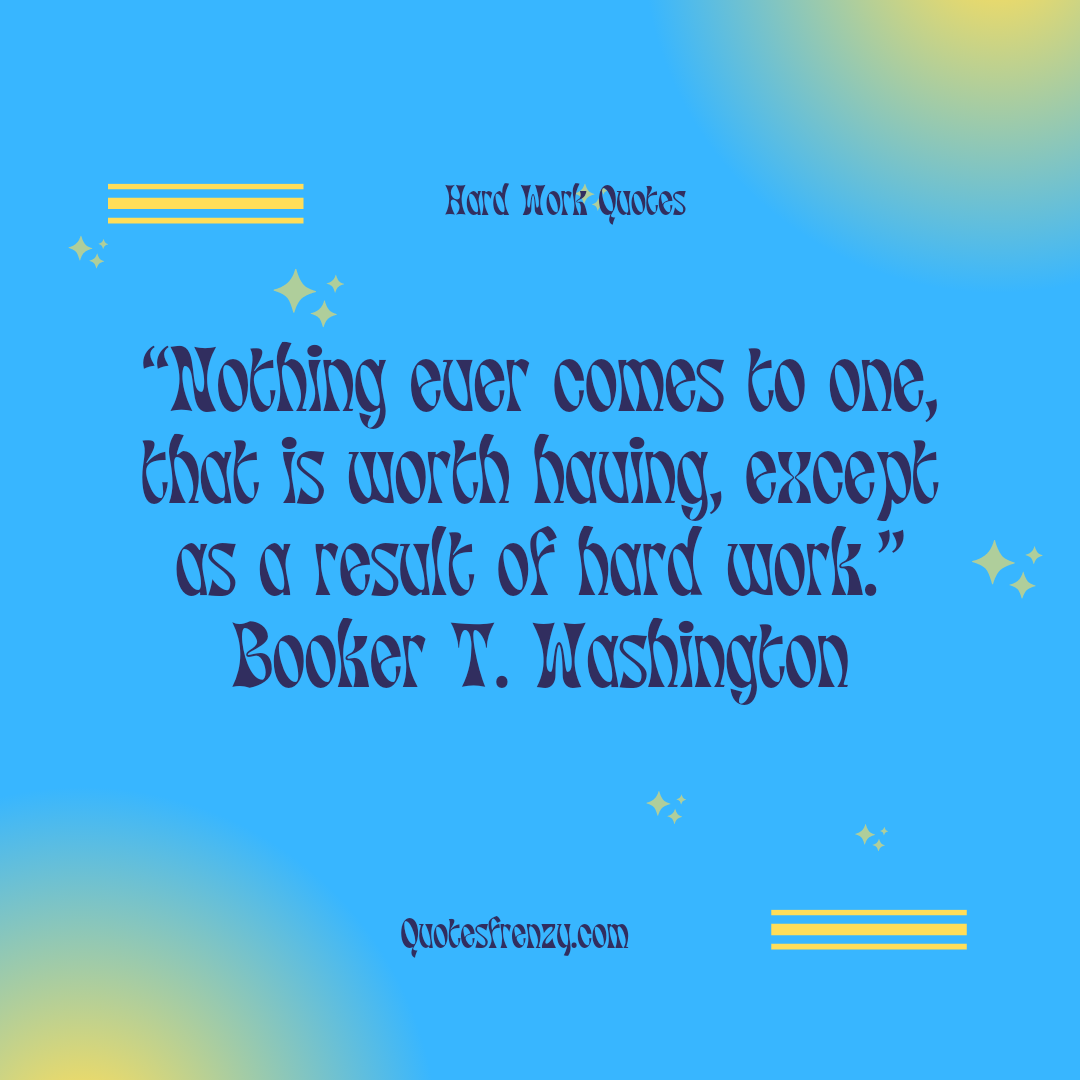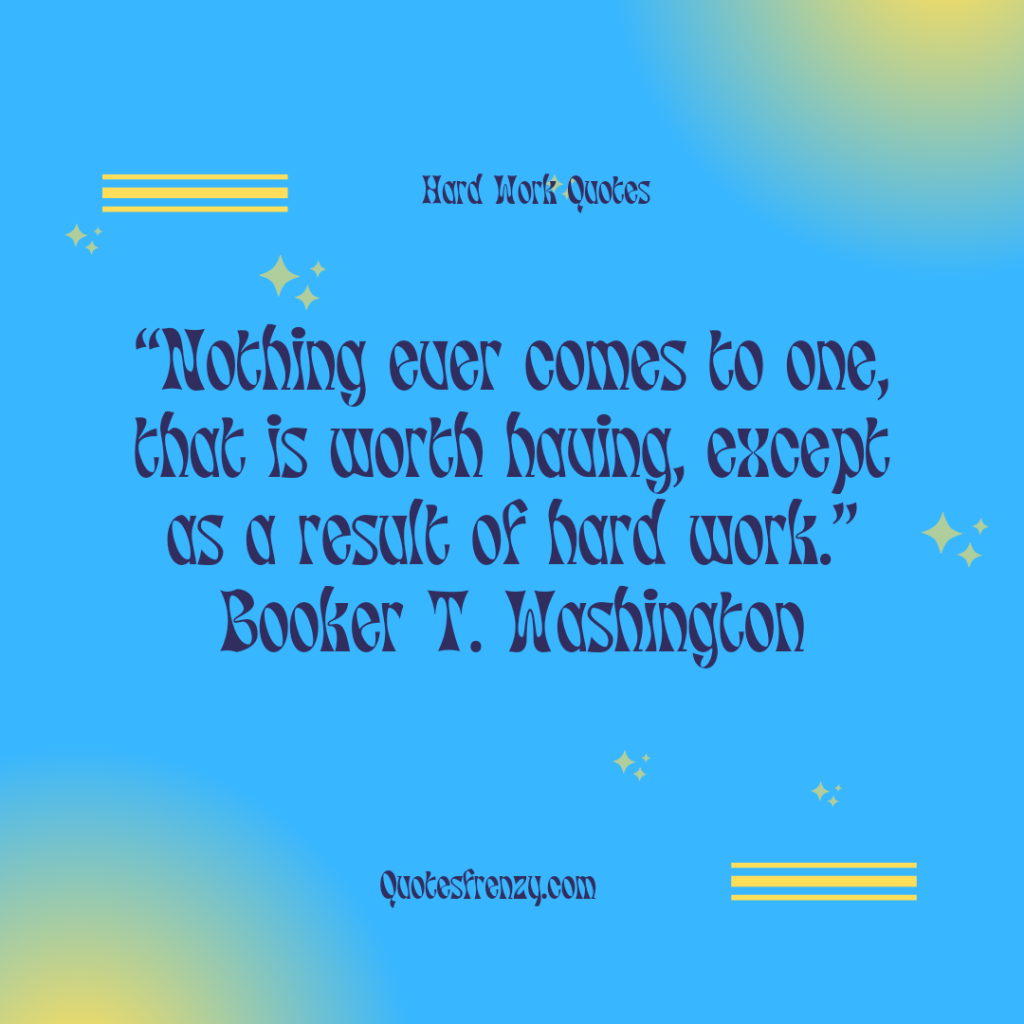 ---
"A dream doesn't become reality through magic; it takes a lot of hard work." Ozwald Boateng
---
"The harder I work the more I live." George Bernard Shaw
---
"Work hard and never make excuses." Master P
---
"There's only one growth strategy: work hard." William Hague
---
"See, winners embrace hard work." Lou Holtz
---
"Luck is great, but most of life is hard work." Iain Duncan Smith
---
"Everybody has talent, but ability takes hard work." Michael Jordan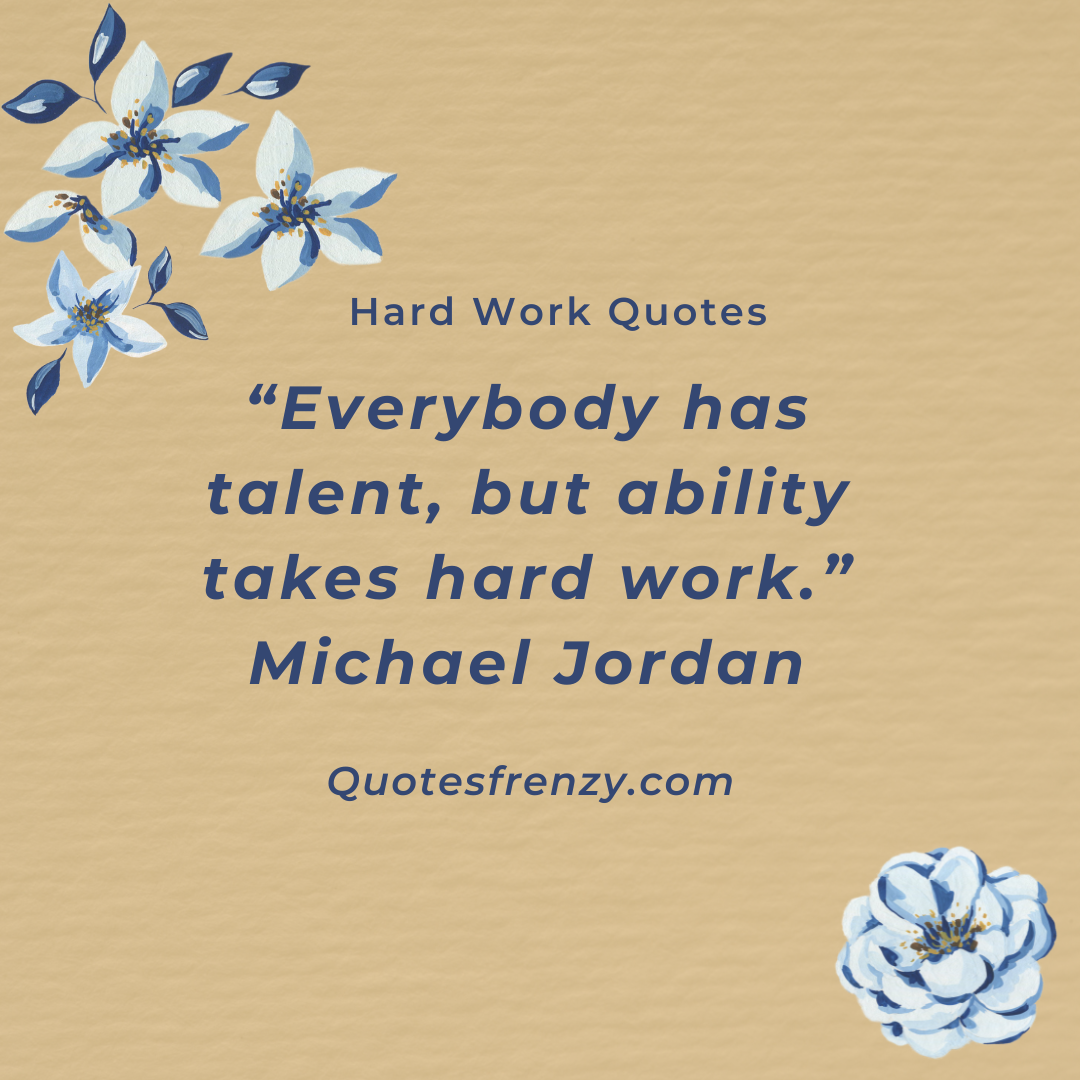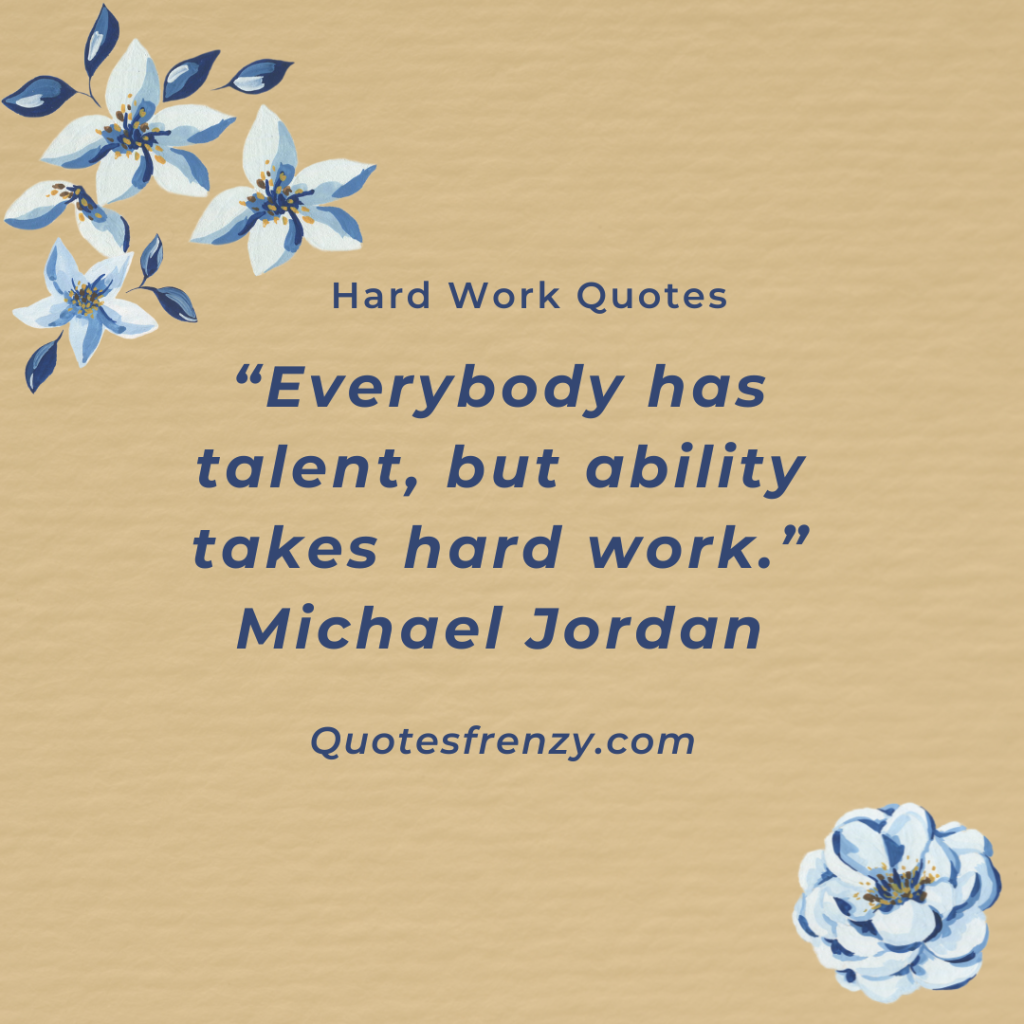 ---
"Work hard in silence, let success be your noise." Frank Ocean
---
"Sometimes success is disguised as hard work." S. Truett Cathy
---
"Work hard for your goals and live in the moment." Nadia Comaneci
---
"Work hard. There is no short cut." Alfred P. Sloan
---
"Hard work always pays off, whatever you do." Dustin Lynch
---
"Stop doubting yourself, work hard and make it happen." Anonymous – Hard Work Quotes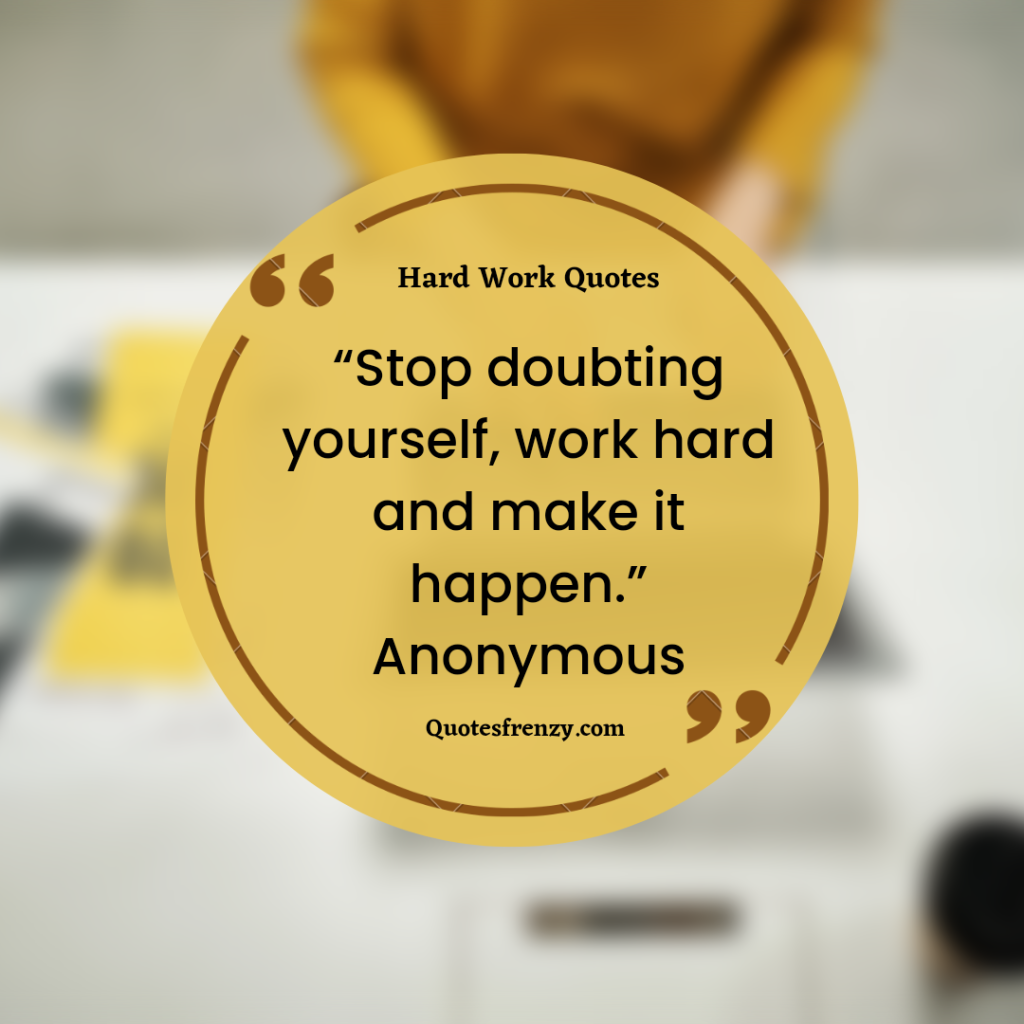 Once we commit to the work we should never doubt on our self that we can do it or no. for good or bad when we get into a work we should give our best into it. All that option we will have is to work hard and achieve what we want to, doubting our self and wasting time is just a bad thing. We should always remember that we should have more trust on us rather than others having on us, that helps us a lot in our career.
"It's hard to beat a person who never gives up."  Babe Ruth – Hard Work Quotes

We can compete and beat anyone in the competition, but we can never beat a person who never gives up. When a person puts all his hard work and passion on to something then it's really hard for his competitors to beat him as he trusts himself more than other people this makes him the ultimate winner.