Stress Quotes-Do you realize how adversely stress can affect your health? Anxiety, stress and sadness impact on health by triggering the secretion of hormones which cause inflammation and weakens immunity of the body. People have died from high blood pressure and heart attack due to stress. Life is not fair and that is why these 3 Stress Quotes have been selected to help you manage stress.
God will never give you anything you can't handle, so don't stress – Kelly Clarkson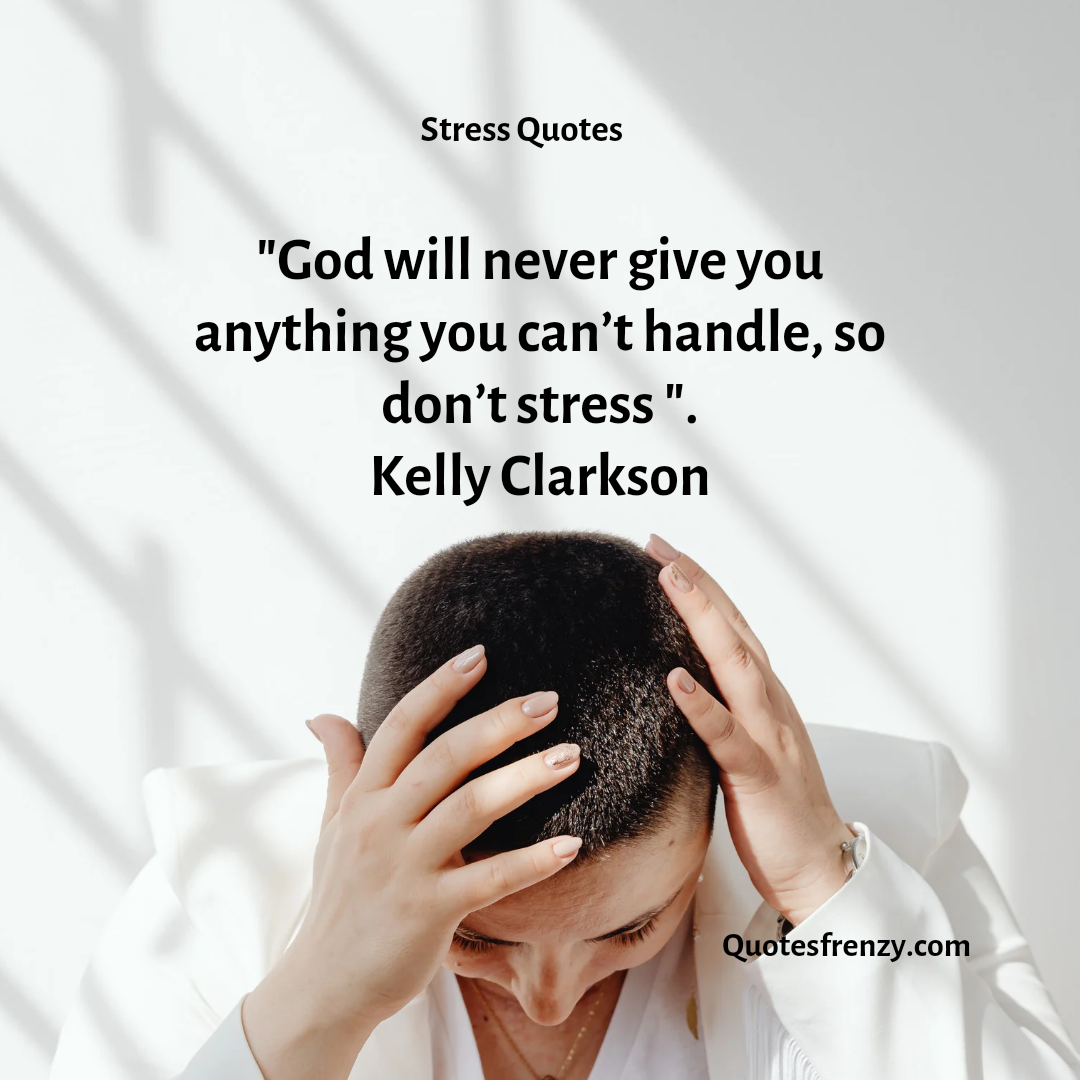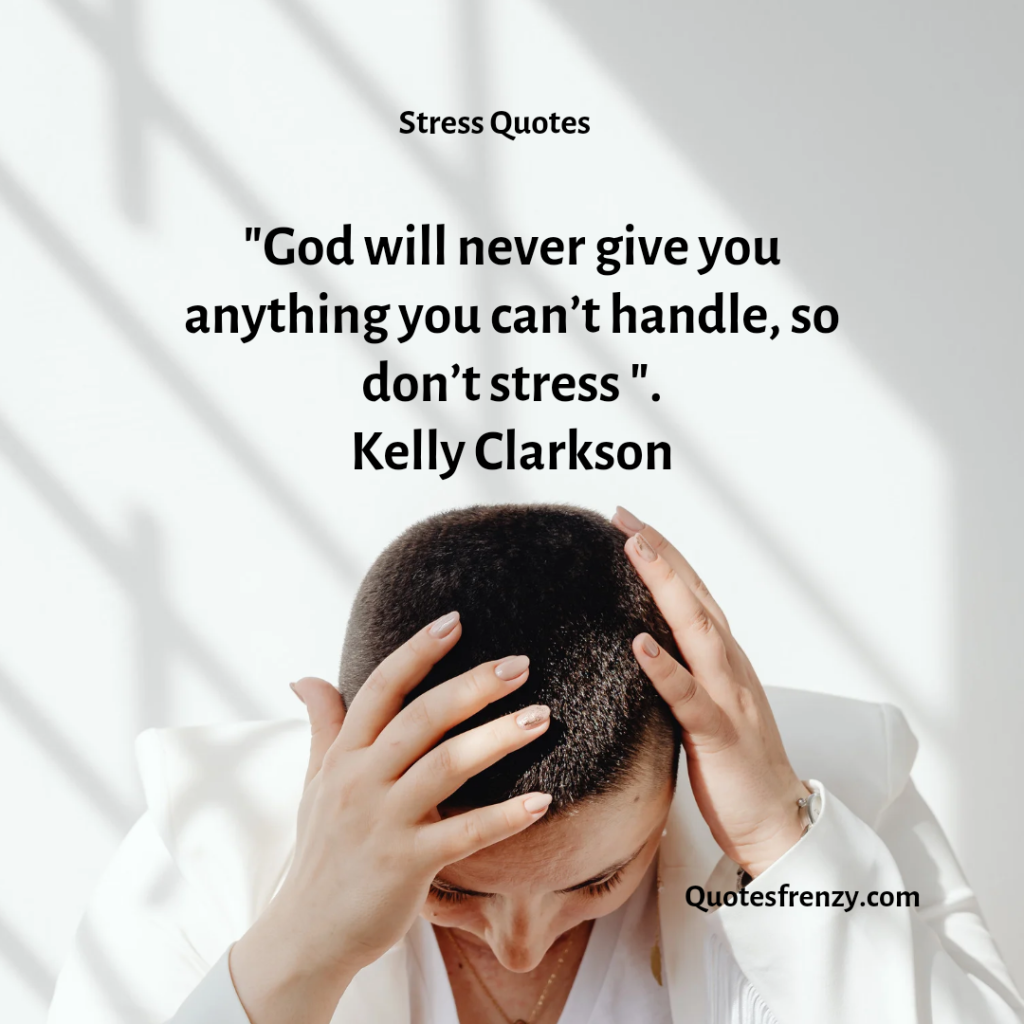 There is no human being with a problem whatsoever. Some have big problems while others have small problems. You may also find individuals with small problems shouting louder than those with even bigger problems. The problems which come your way are proportional to your strength. God had our lives planned out; He knows everything that we go through. Because of his love for us, he can never put us through what is above our ability.
---
Famous Stress Quotes
---
"Stress is the spice of life." Hans Selye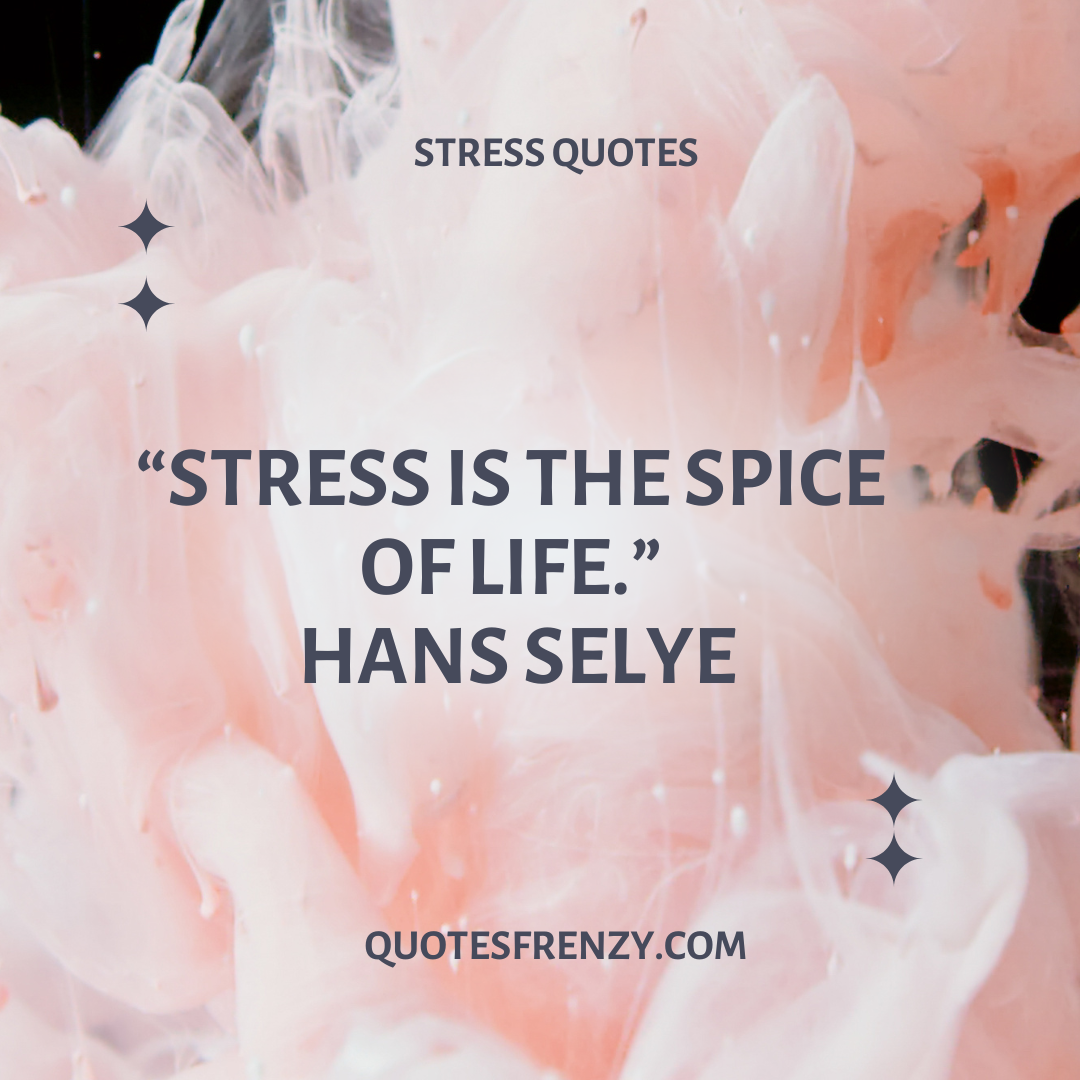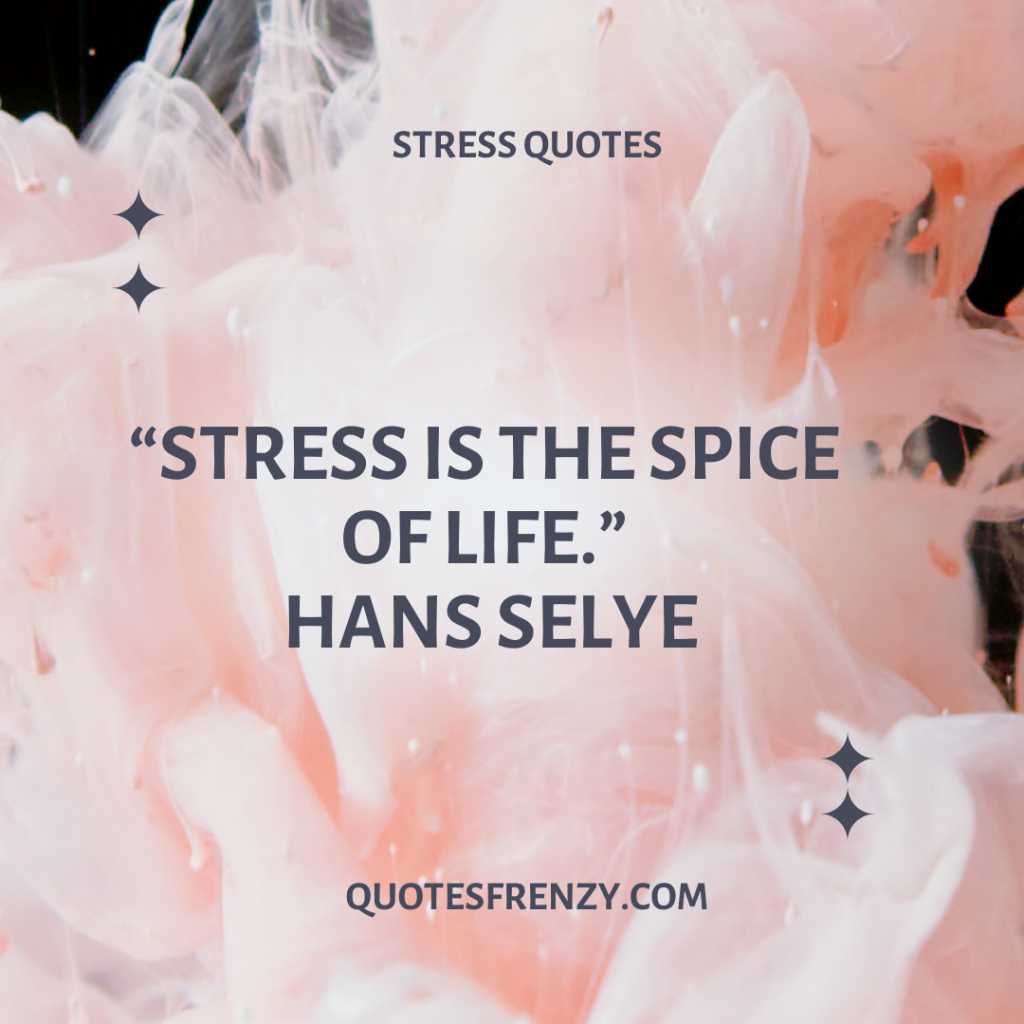 ---
Also read…
Philosophical Quotes And Sayings
Everything Happens For A Reason Quotes And Sayings
---
"Stress should be a powerful driving force, not an obstacle." Bill Phillips
---
"The greatest weapon against stress is our ability to choose one thought over another." William James
---
"Reality is the leading cause of stress among those in touch with it." Lily Tomlin
---
"Its not stress that kills us, it is our reaction to it." Hans Selye
---
"A man who suffers or stresses before it is necessary, suffers more than is necessary." Seneca the Younger
---
"Stress is basically a disconnection from the earth, a forgetting of the breath." Natalie Goldberg
---
"Stress is when you wake up screaming and realize you haven't fallen asleep yet." Steve Valentine
---
"Stress is caused by being 'here' but wanting to be 'there'." Eckhart Tolle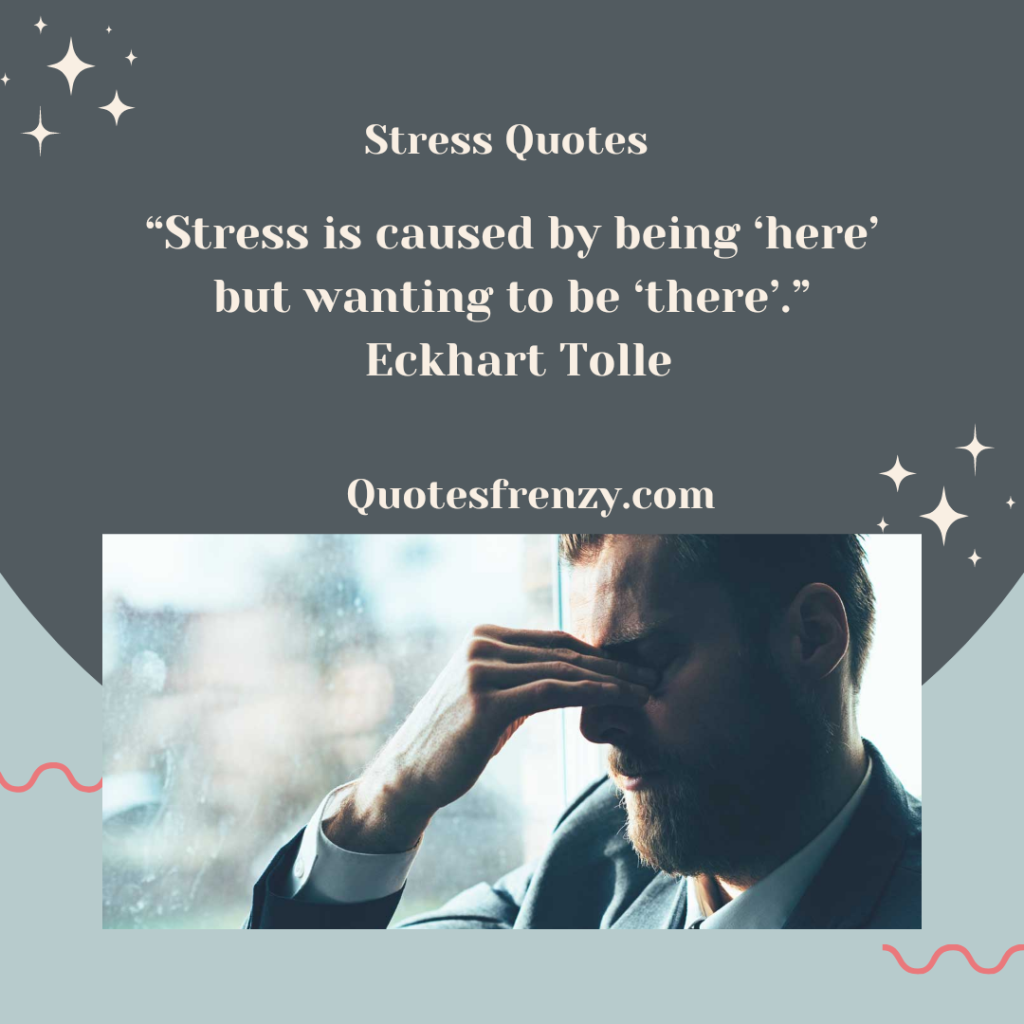 ---
"Humor is a great way to relieve stress." Christina Maslach
---
"Stress never feels as natural as peace does." Byron Katie
---
"I guess the main source of stress for me is the stress I put on myself." Thomas Keller
---
"Adopting the right attitude can convert a negative stress into a positive one." Hans Selye
---
"In times of stress, be bold and valiant." Horace
---
"Stress is an important dragon to slay – or at least tame – in your life." Marilu Henner
---
"Everyday brings a choice: to practice stress or to practice peace." Joan Z. Borysenko
---
"The amount of stress in your life is determined by how much energy you expend resisting your life." Gary Zukav
---
"Stress is a message. It is a personal invitation to make a change for the better." Robert Holden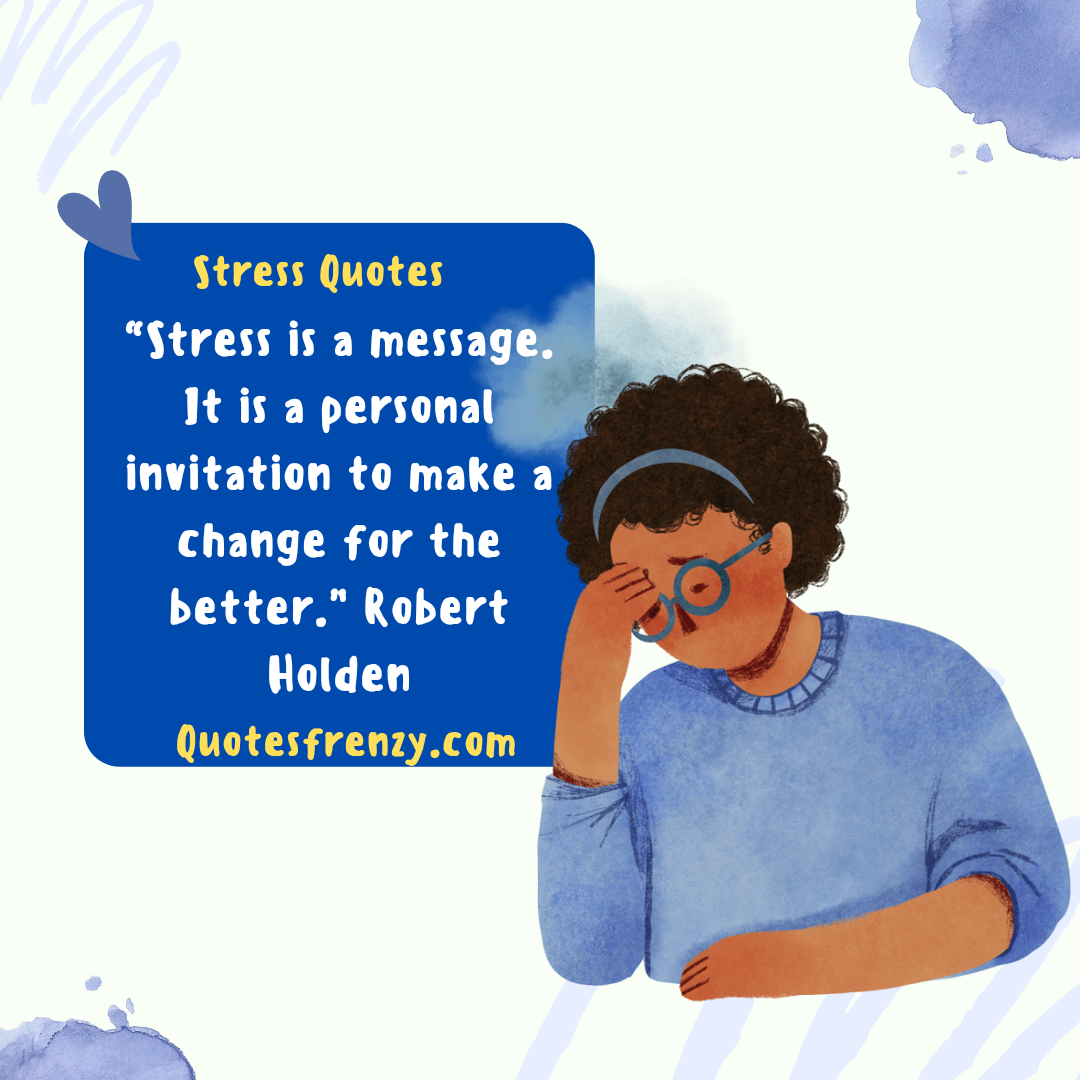 ---
"All stress comes from resisting what is." Oprah Winfrey
---
"The key to winning is poise under stress." Paul Brown
---
"When there is too much stress or worry, look within." Dalai Lama
---
"Letting yourself off the hook takes the stress away." Gabrielle Bernstein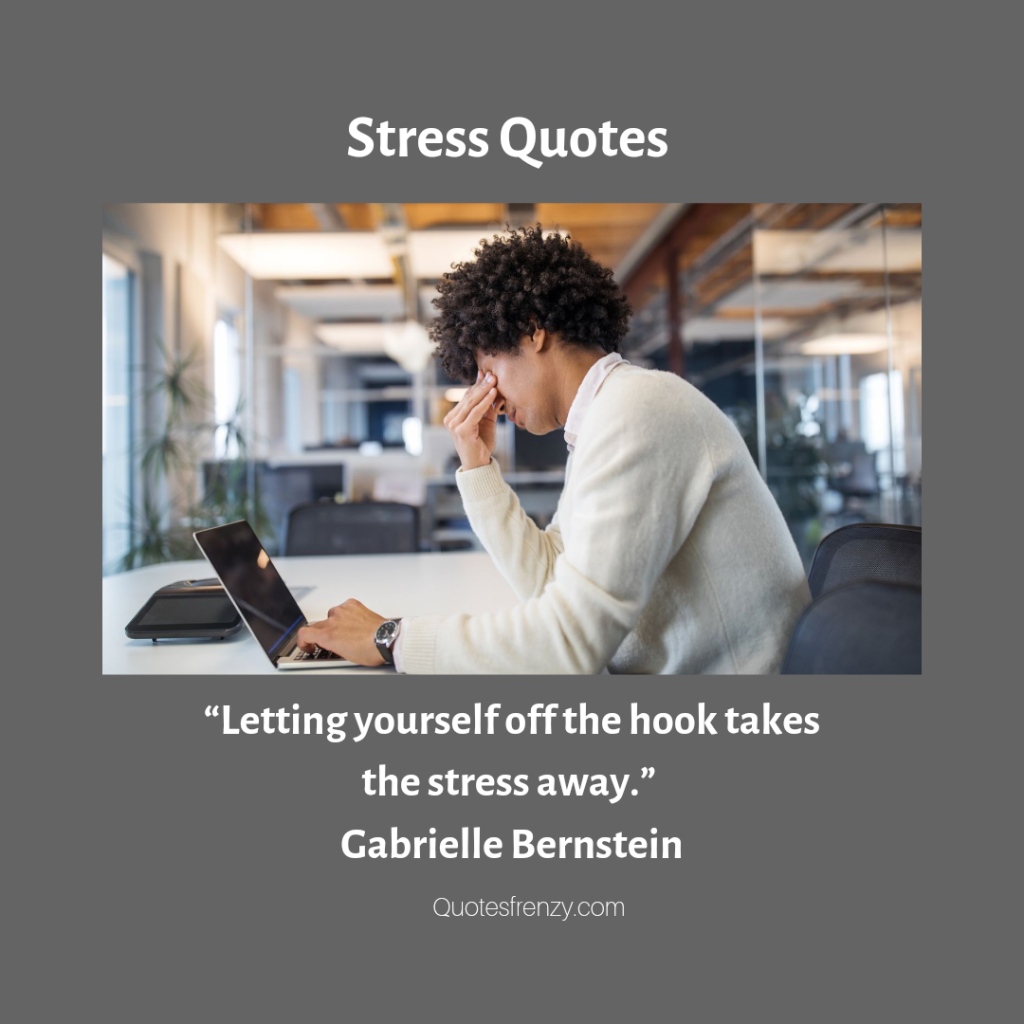 ---
This is one of the Stress Quotes that will toughen you up. It will pack you with bullets ready to shoot in the face of stress whenever it shows up at your door. There is no battle which is won better than one well prepared for. Be ready for the dark days ahead. Have some candles round. When stress knocks at the door, your light will warm your heart and melt away the stress. Decide to be happy and prepare for stress
People take such an interest in your love life when you have a profile; it puts a lot of stress on a relationship – Margot Robbie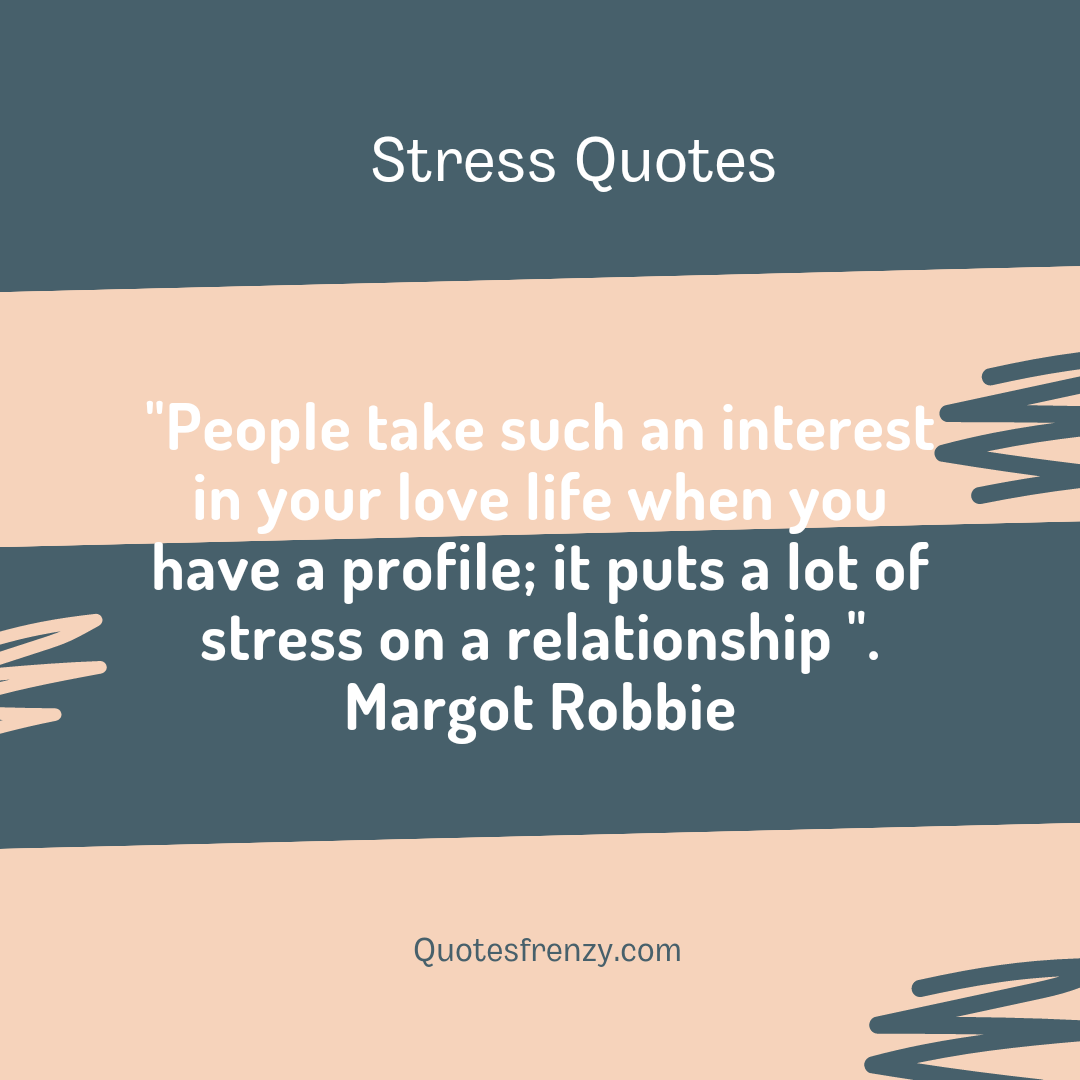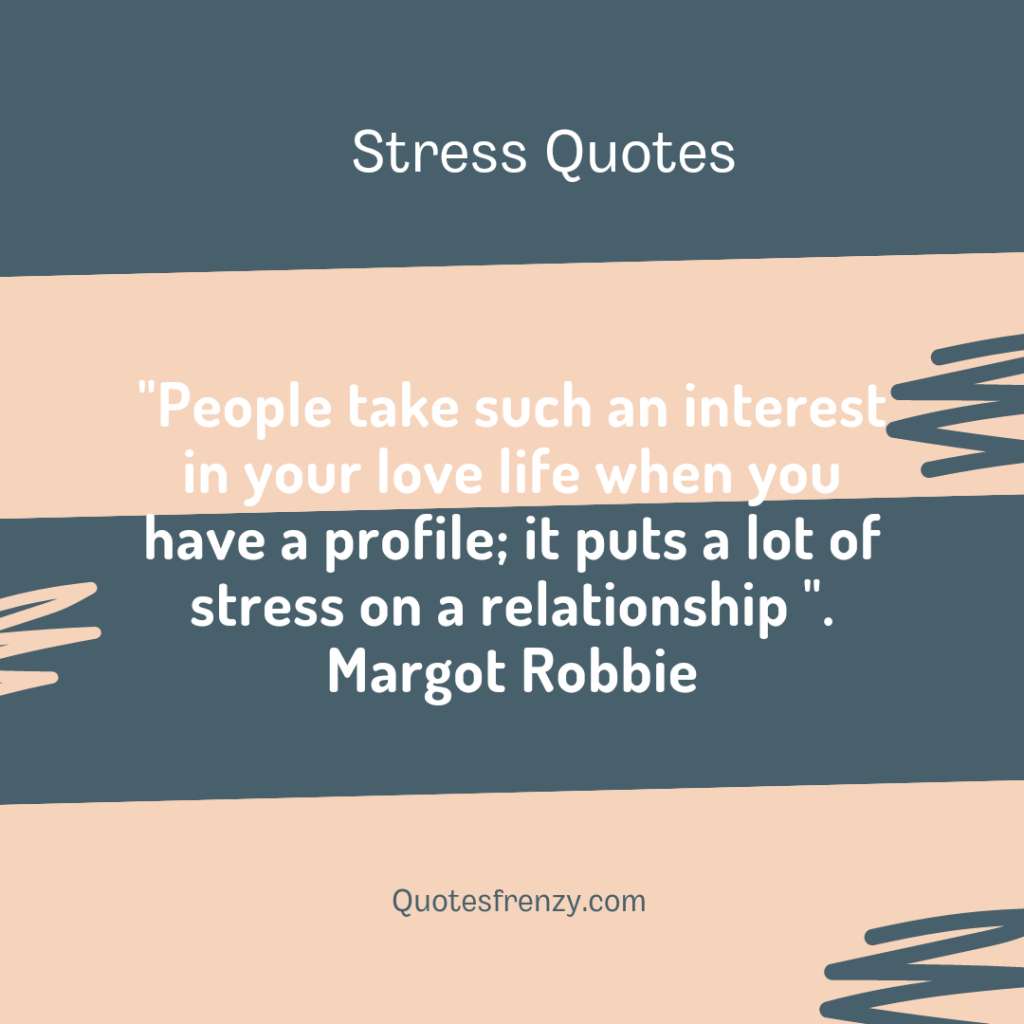 Most stress situations are brought about by external factors. If you live your life in the limelight, for example, a celebrity, your relationship is bound to be in the public eye. The public will keep on commenting negatively on these types of relationships. This has made many celebrities to undergo stress and anxiety with their relations.  If you live in the public eye, this reality should help you adapt to the problems you may encounter.
Stress is a part of life that each one of us has to deal with. These quotes are here to help you do just that.