Running Quotes-Life can be quiet stressful at some point in life that we just wish if we could run away from the world, and live in somewhere that's quiet and peaceful. Whereas for some, a run could really be a stress killer. We all have our days, some of us can't go past two or three days without a run, whereas the rest just can't make up their minds to go for a run. Here are some motivational Running Quotes just for you, for your next run!
The will to win means nothing without the will to prepare – Juma Ikangaa
Juma Ikangaa, is known to be a marathon runner from Tanzania. He won the 1989 New York City Marathon in a course-record time. The above mentioned Running Quotes by Juma Ikangaa teaches us that if you do not prepare yourself, you cannot win. If you want to win, you have to have a mindset that is attached to your target/goal. What good is a body, if it cannot be controlled by the mind to focus on what you need? So prepare yourselves next time before your run and let your mind control your body to achieve your goal.
---
Famous Running Quotes
---
"Run often. Run long. But never outrun your joy of running." Julie Isphording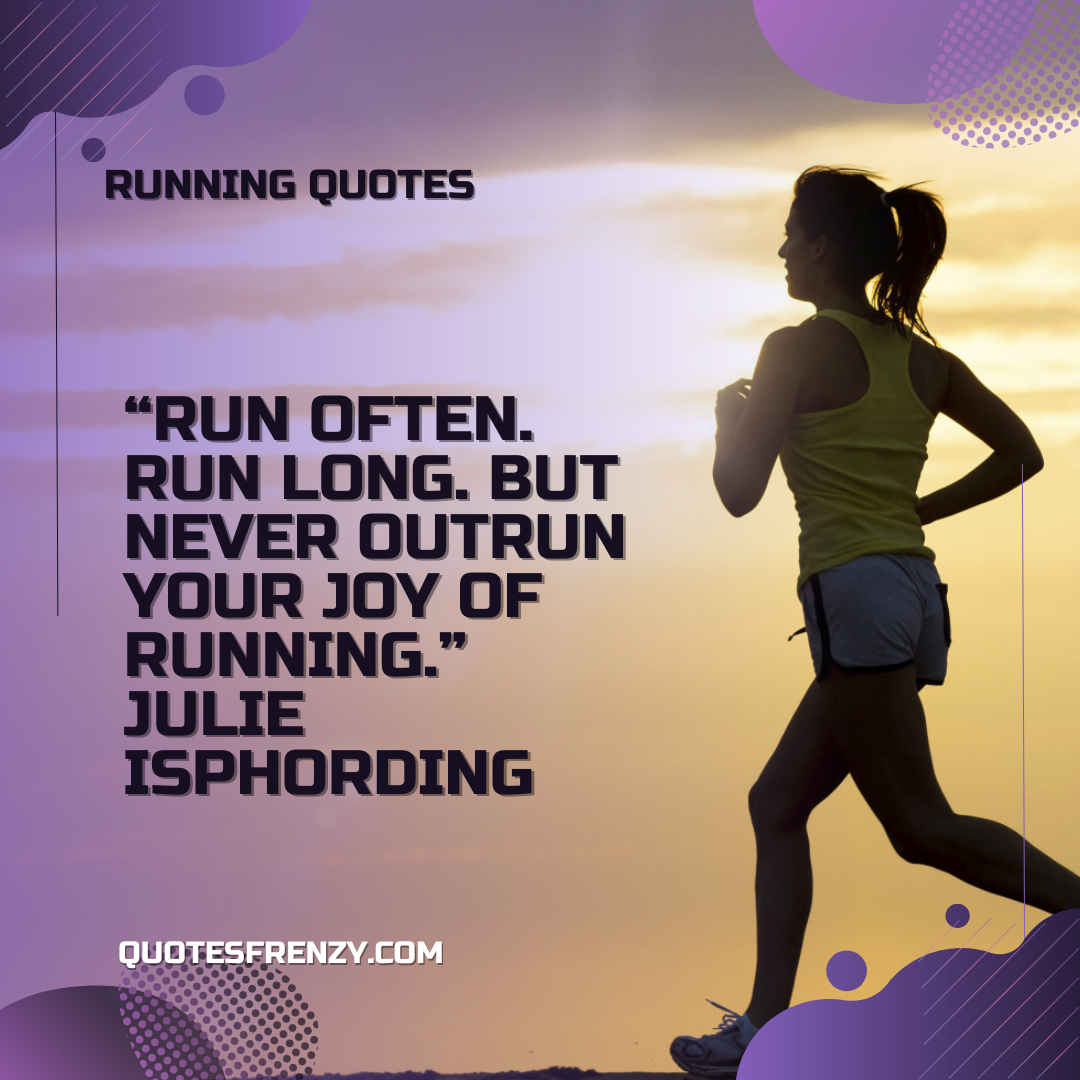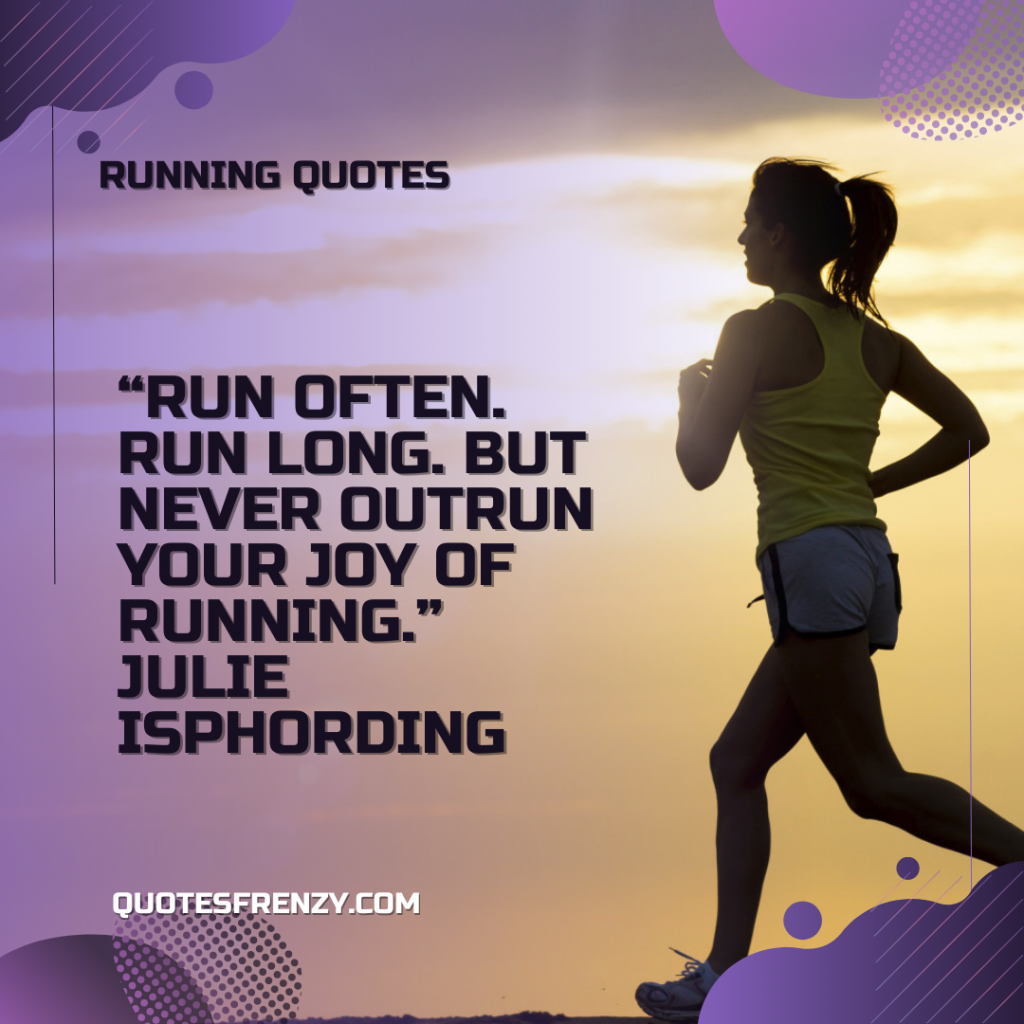 ---
Also read…
Body Building Quotes And Sayings
---
"Go fast enough to get there, but slow enough to see." Jimmy Buffett
---
"Bid me run, and I will strive with things impossible.William Shakespeare
---
"A runner must run with dreams in his heart." Emil Zatopek
---
"If you train your mind for running, everything else will be easy." Amby Burfoot
---
"Good things come slow, especially in distance running." Bill Dellinger
---
"The long run is what puts the tiger in the cat." Bill Squires
---
"The marathon can humble you." Bill Rodgers
---
"Running is about finding your inner peace, and so is a life well lived." Dean Karnazes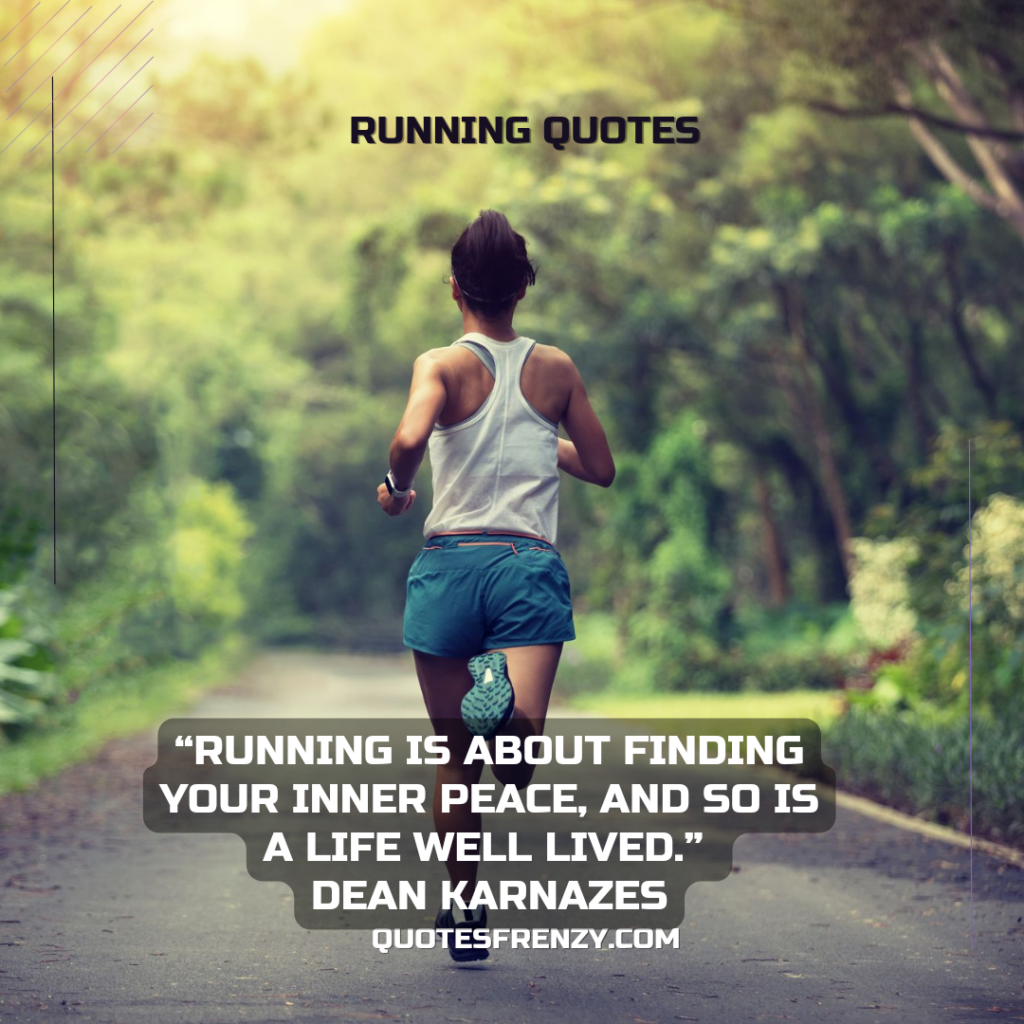 ---
"Independence is the outstanding characteristic of the runner." Noel Carroll
---
"Long distance running is 90% mental and the other half is physical." Rich Davis
---
"We were born to run; we were born because we run." Christopher McDougall
---
"The difference between a jogger and a runner is an entry blank." George A. Sheehan
---
"The greatest stimulator of my running career was fear." Herb Elliott
---
"Run like hell and get the agony over with." Clarence DeMar
---
"Long slow distance makes long slow runners." Jim Bush
---
"Running is one the best solutions to a clear mind." Sasha Azevedo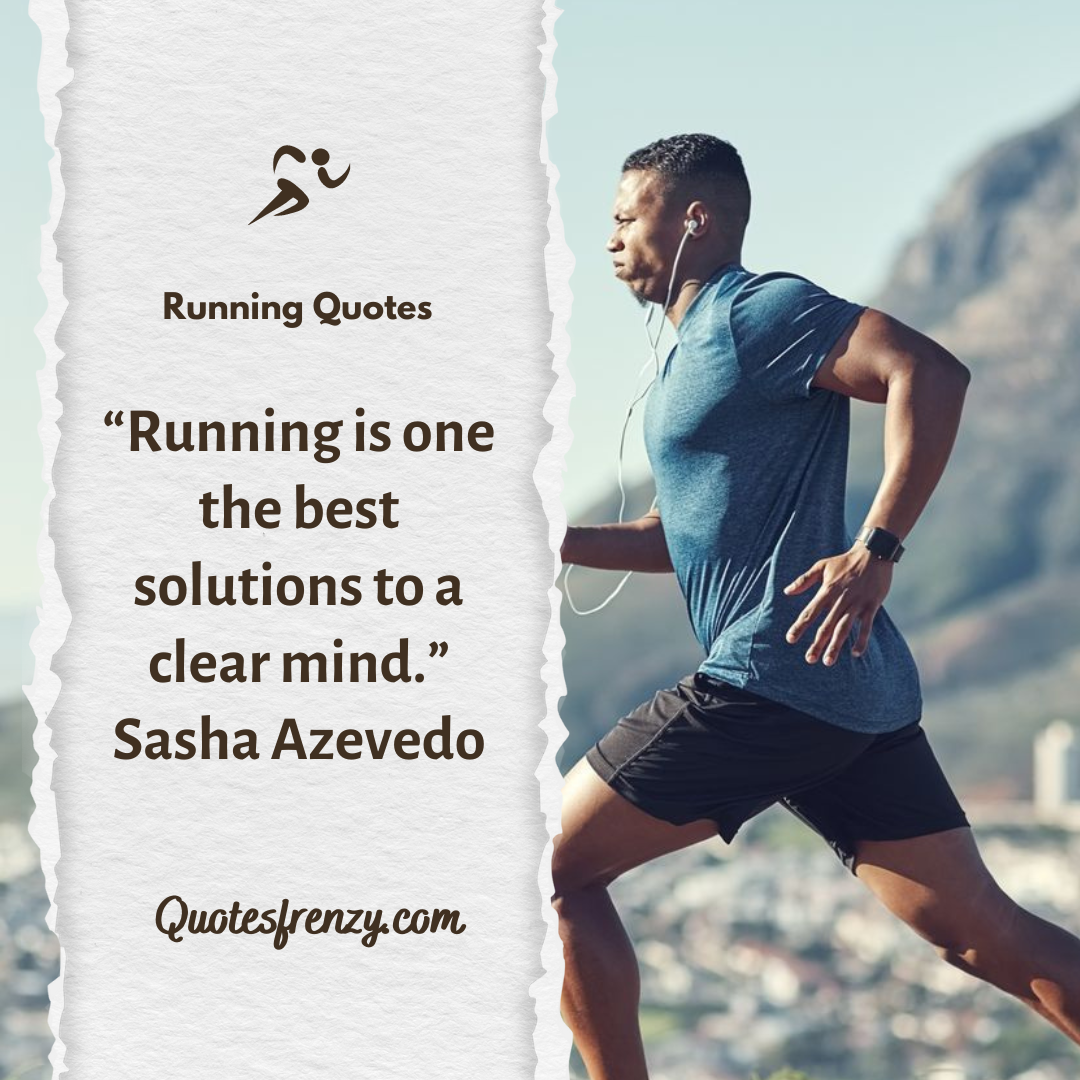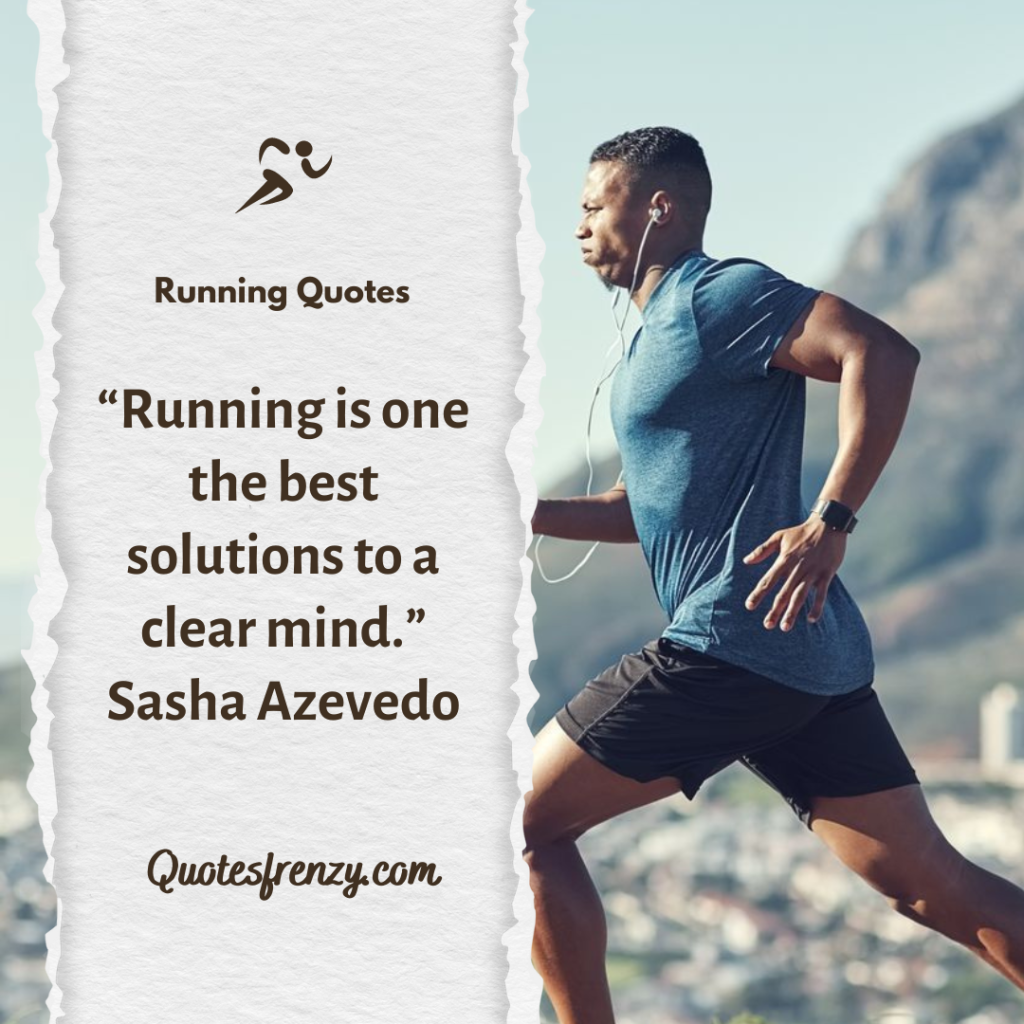 ---
"Run hard, be strong, think big!" Percy Cerutty
---
"Running gives me confidence." Steve Prefontaine
---
"Life doesn't run away from nobody. Life runs at people." Joe Frazier
---
"Running is the heart of what it means to be human." Christopher McDougall
---
"Every storm runs out of rain, just like every dark night turns into day." Gary Allan
---
"Running is always an exercise in humility." Kristin Armstrong
---
"Either you run the day or the day runs you." Jim Rohn
---
"Running water never grows stale." Bruce Lee
---
"Only those who risk going too far, can possibly find out how far one can go." – T.S Eliot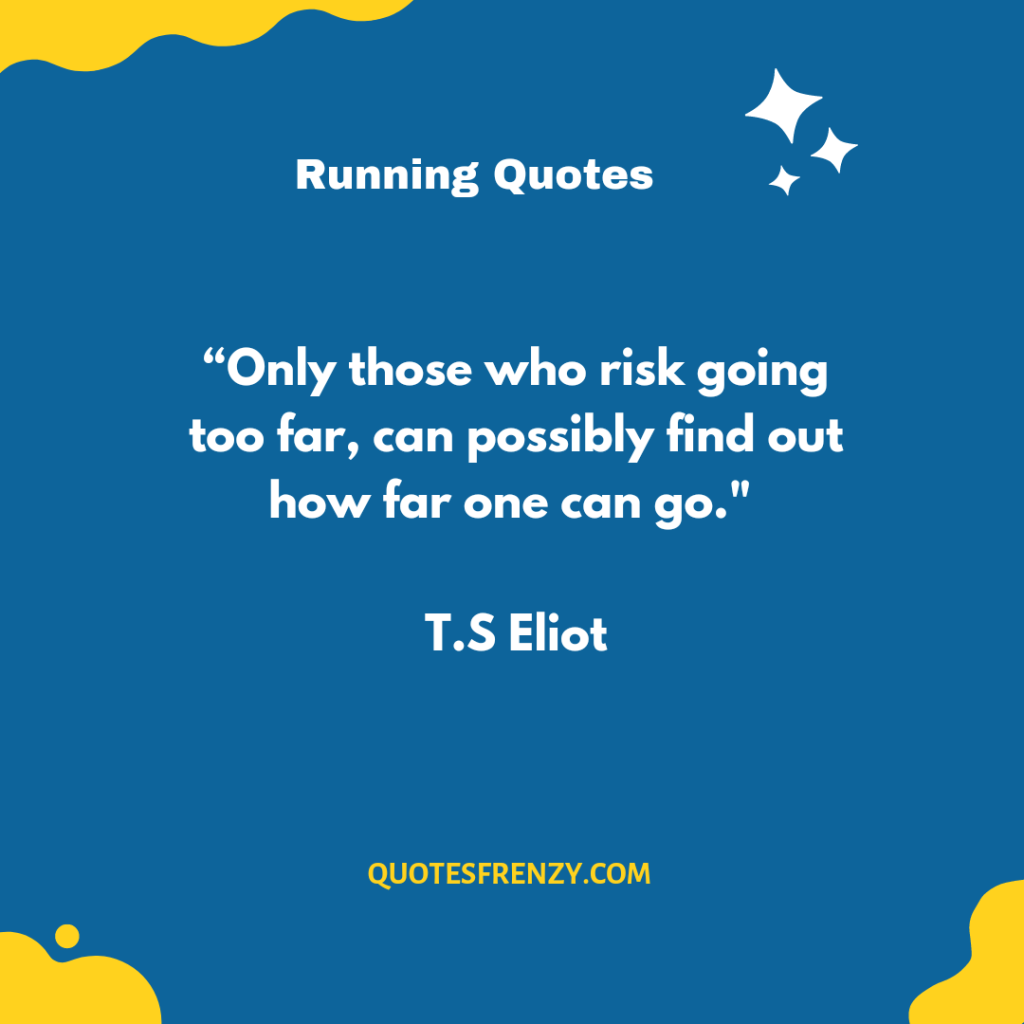 Thomas Steams Elitot OM was an essayist, publisher, playwright, literary and social critic. He is also known to be one of the twentieth century's major poets. In the above mentioned quote, Eliot teaches us that the sky is not the limit. One can go as further as he wills, if he is ready and willing to take the risks of moving forward. Most of us hesitate to move too far as we have doubts in ourselves weather or not we can do it. But, you never know until you try. If you ever come across your own chance of moving forward, don't be afraid to do it. Tie your shoes and make your run, for it might be your last chance. Use it while you have it, don't miss it when it's gone.
Remember, everything you need is already inside of you – Unknown
The writer of this quote seems to be unknown. However this quote itself teaches us that we should not be wasting our times seeking for something more than what we have. Everything that we are, everything that we have, is what we need. It may seem like a little now, but someday that little is going to bring you're a fortune. Remember folks, something is better than nothing. So take what you have, pull up your socks, and run towards your victory!