Coaching Quotes-We all see different types of coaching every day: from life coaching, to coaching in sports or business. But what is the importance of it? Well, to give you all a short answer which is one of the main reasons coaching is so important, here you go: coaching will always make you believe in yourself even during the toughest situations you have to go through, as long as it's properly taught. Unfortunately, some people do not understand the fact that not everyone is suitable for a coaching role, because those who can actually do this properly need to be gifted for it as well.
Since this topic is such a popular one, in this article we'll talk a little bit about some Coaching Quotes, so that you can understand better what this actually means
Coaching is a profession of love. You can't coach people unless you love them.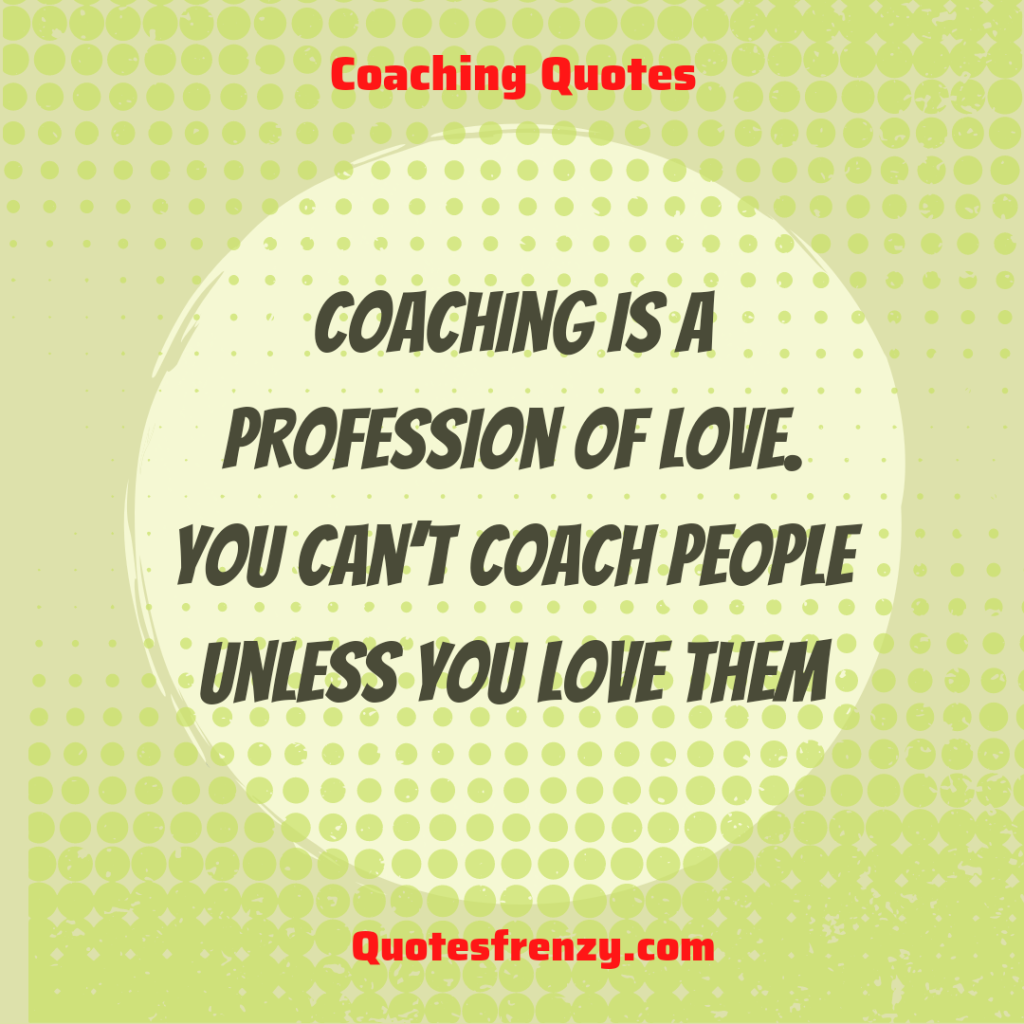 Just like I have previously said, not everyone would suit as a coach, and this is because not everyone is capable of loving the others. In order to properly coach a team, for example, or simply just an individual, you have to create a special connection with him before starting anything. This is very important, because only at that point he will properly listen to you and fully trust you, which is so essential in this job.
Let's take football teams as an example. Each coach is usually given the freedom to bring a lot of the players he wants in his team, and that's especially because only then he can create that special connection with them, and properly coach them.
---
Top Coaching Quotes
---
"Coaching is nothing more than eliminating mistakes before you get fired." Lou Holtz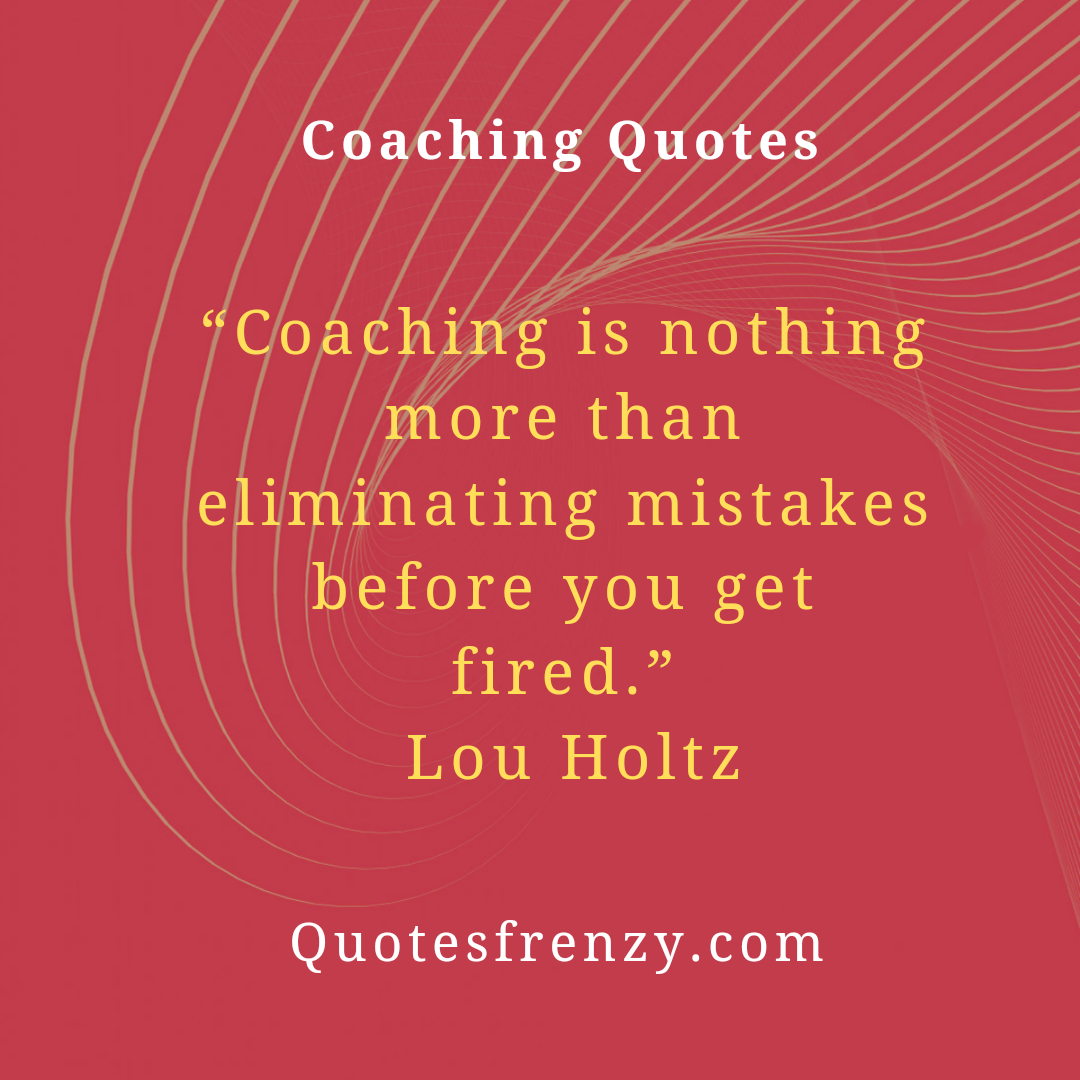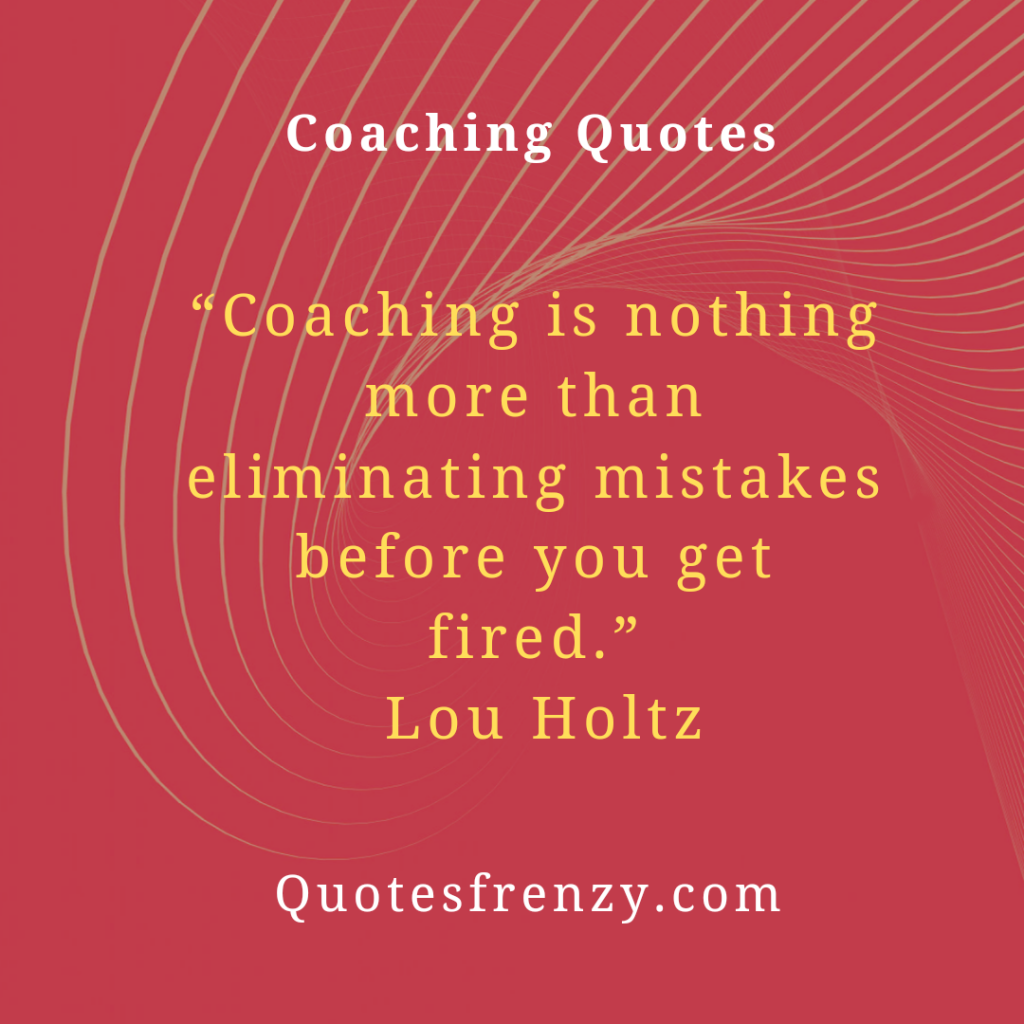 ---
Travelling Quotes And Sayings
Top 60 Vacation Quotes And Sayings
---
"Coaching is the most important servant/leadership element in helping people accomplish their goals." Bill Hybels
---
"Coaching is making men do what they don't want, so they can become what they want to be" Tom Landry
---
"In the future, those who are not coaches will not be promoted." Jack Welch
---
"No coach has ever won a game by what he knows; it's what his players know that counts." Bear Bryant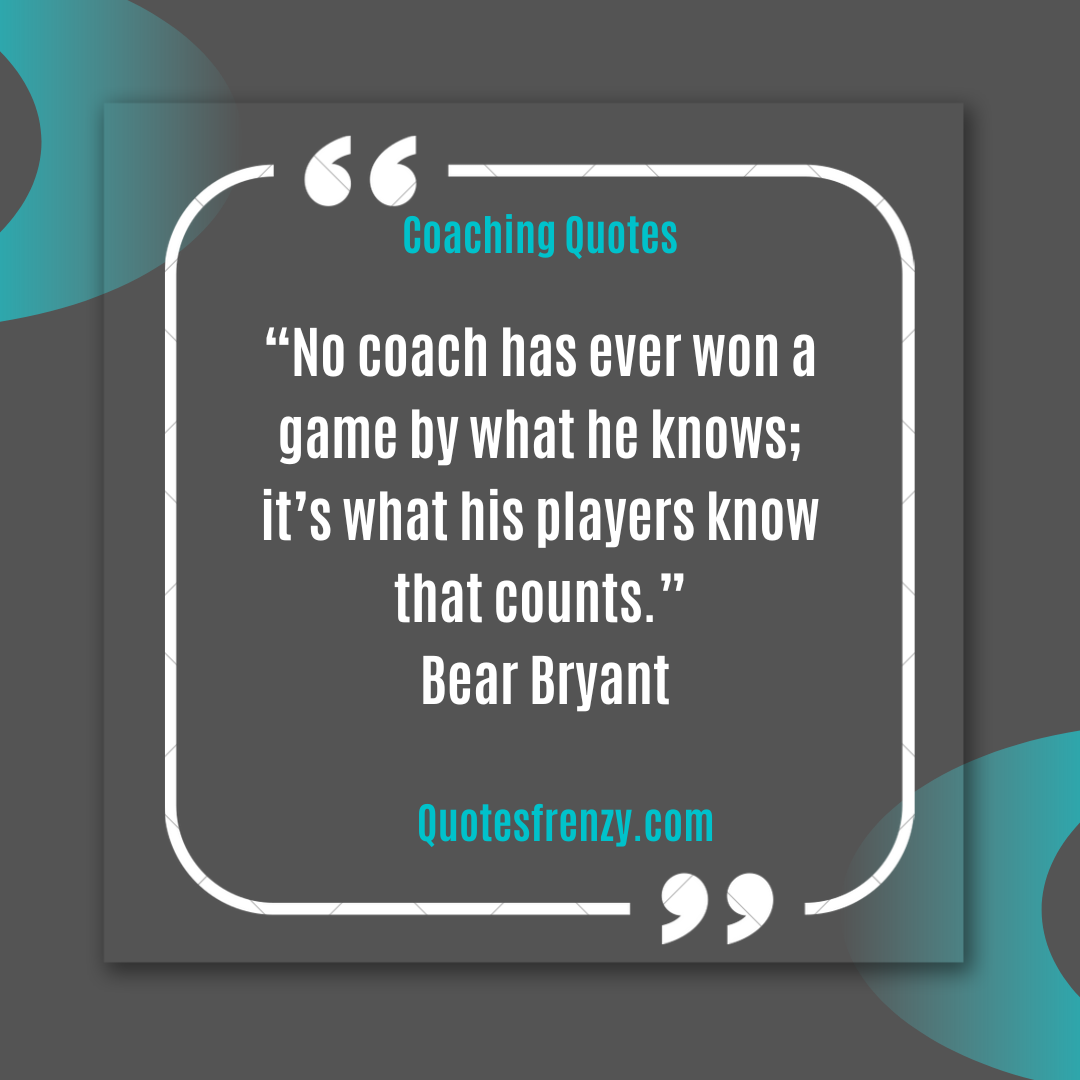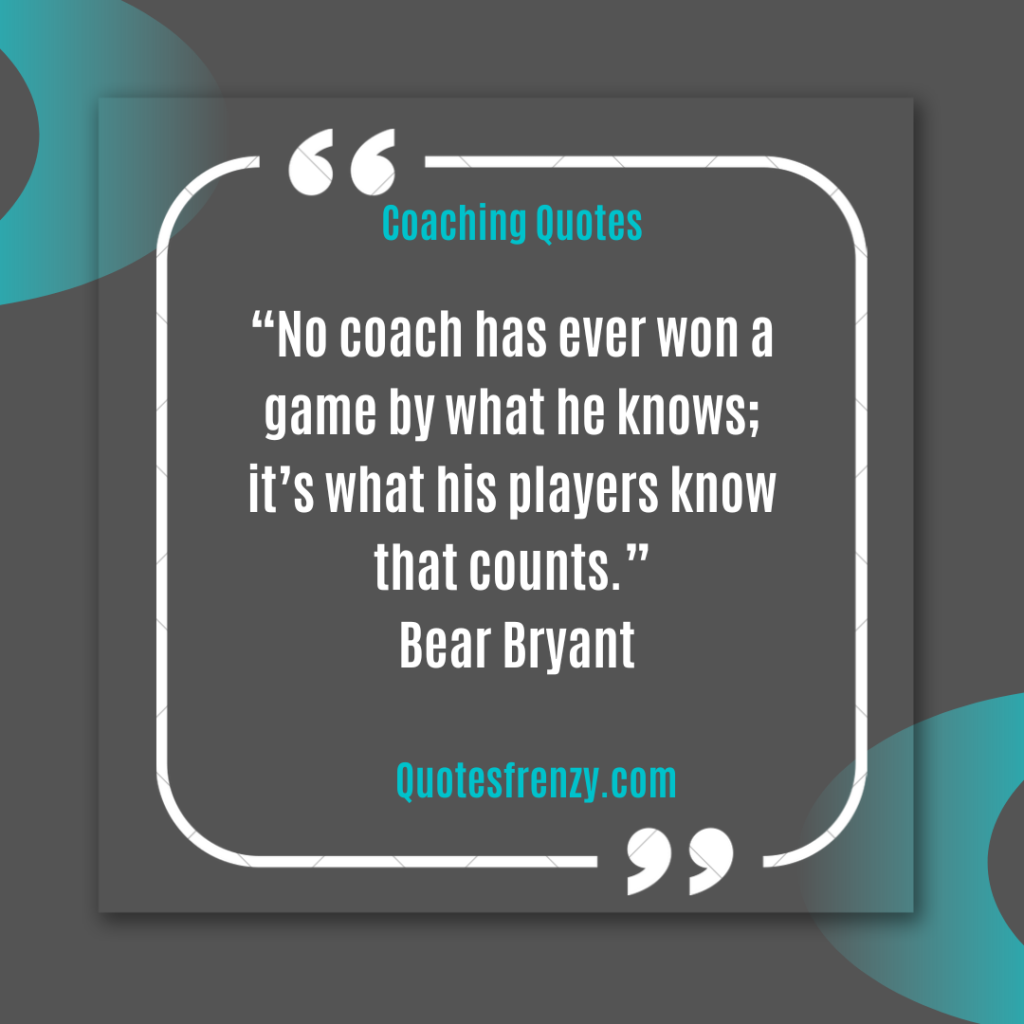 ---
"I learned this about coaching: You don't have to explain victory and you can't explain defeat." Darrell Royal
---
"And, coaching has never been an option for me." Franco Harris
---
"Don't give up. Don't ever give up". – Jim Valvano
---
"It's not whether you get knocked down; it's whether you get up." – Vince Lombardi
---
"The interesting thing about coaching is that you have to trouble the comfortable, and comfort the troubled. "– Ric Charlesworth
---
"Failures are expected by losers, ignored by winners. "– Joe Gibbs
---
"Set goals – high goals for you and your organization. When your organization has a goal to shoot for, you create teamwork, people working for a common good."  – Bear Bryant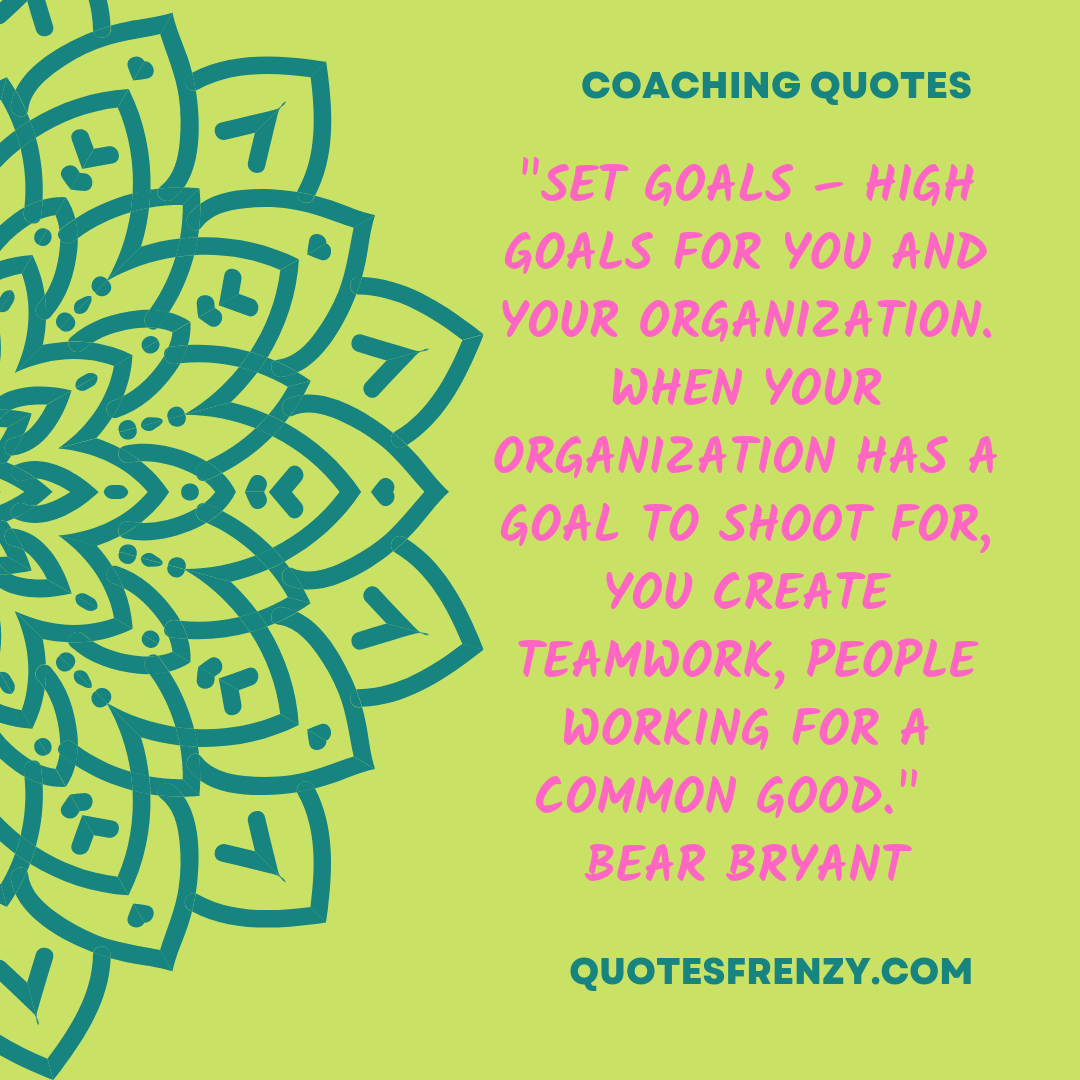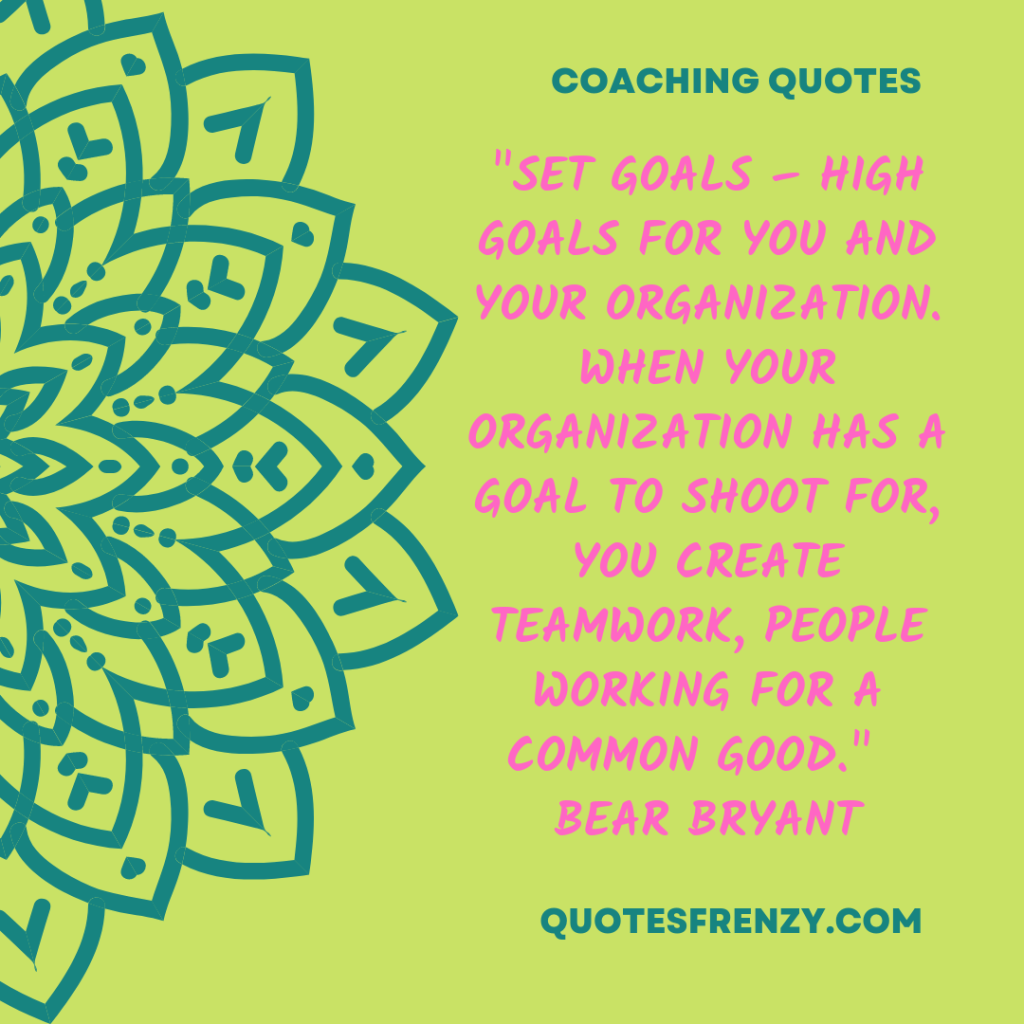 ---
"A champion is afraid of losing. Everyone else is afraid of winning. "– Billie Jean King
---
"The key is not the will to win. Everybody has that. It is the will to prepare to win that is important. "– Bobby Knight
---
"What keeps me going is not winning, but the quest for reaching potential in myself as a coach and my kids as divers. It's the pursuit of excellence." – Ron O'Brien
---
"One man practicing sportsmanship is far better than a hundred teaching it". – Knute Rockne
---
"You can motivate by fear, and you can motivate by reward. But both those methods are only temporary. The only lasting thing is self-motivation". – Homer Rice
---
"Excellence is the gradual result of always striving to do better." – Pat Riley
---
"Victory is in having done your best. If you've done your best, you've won." – Bill Bowerman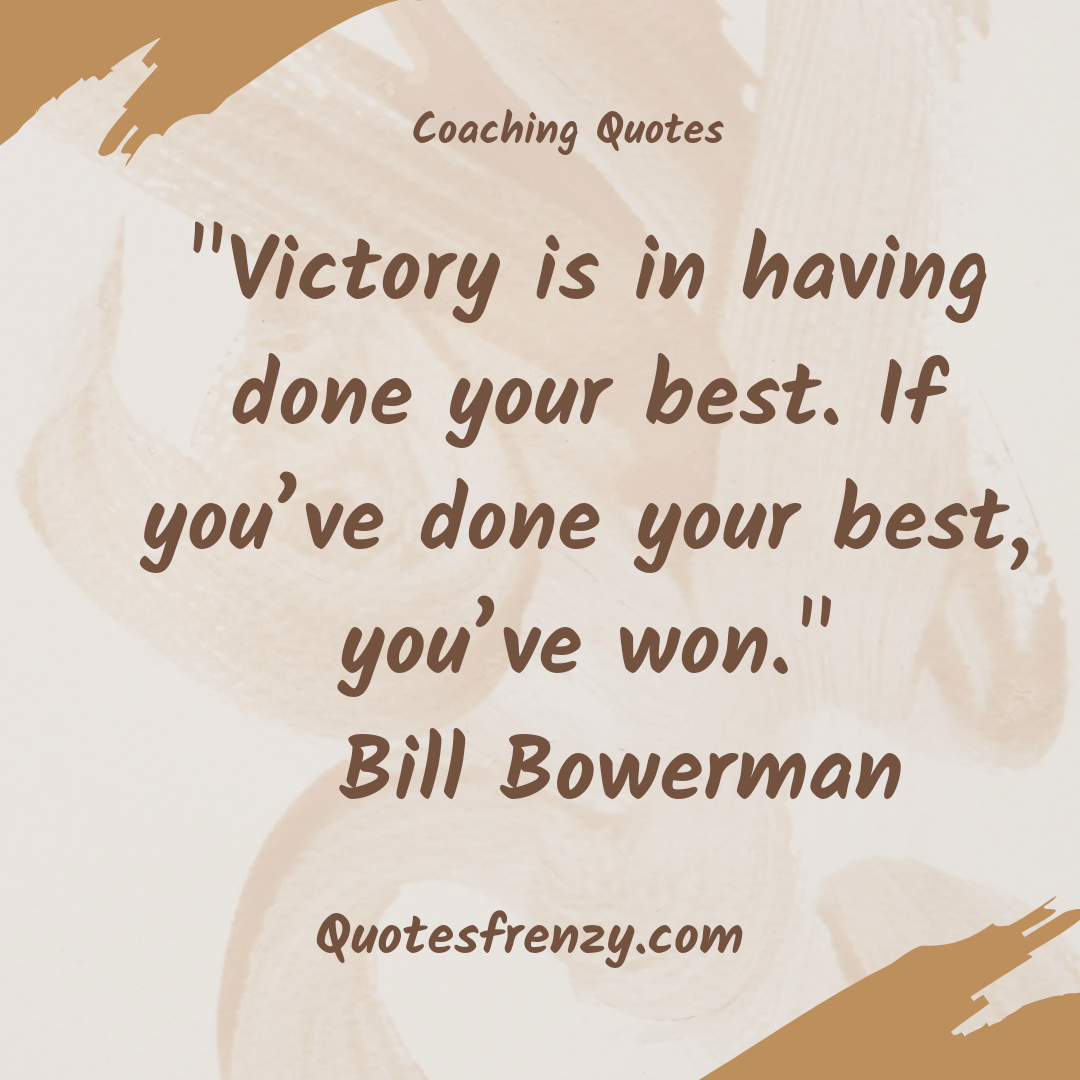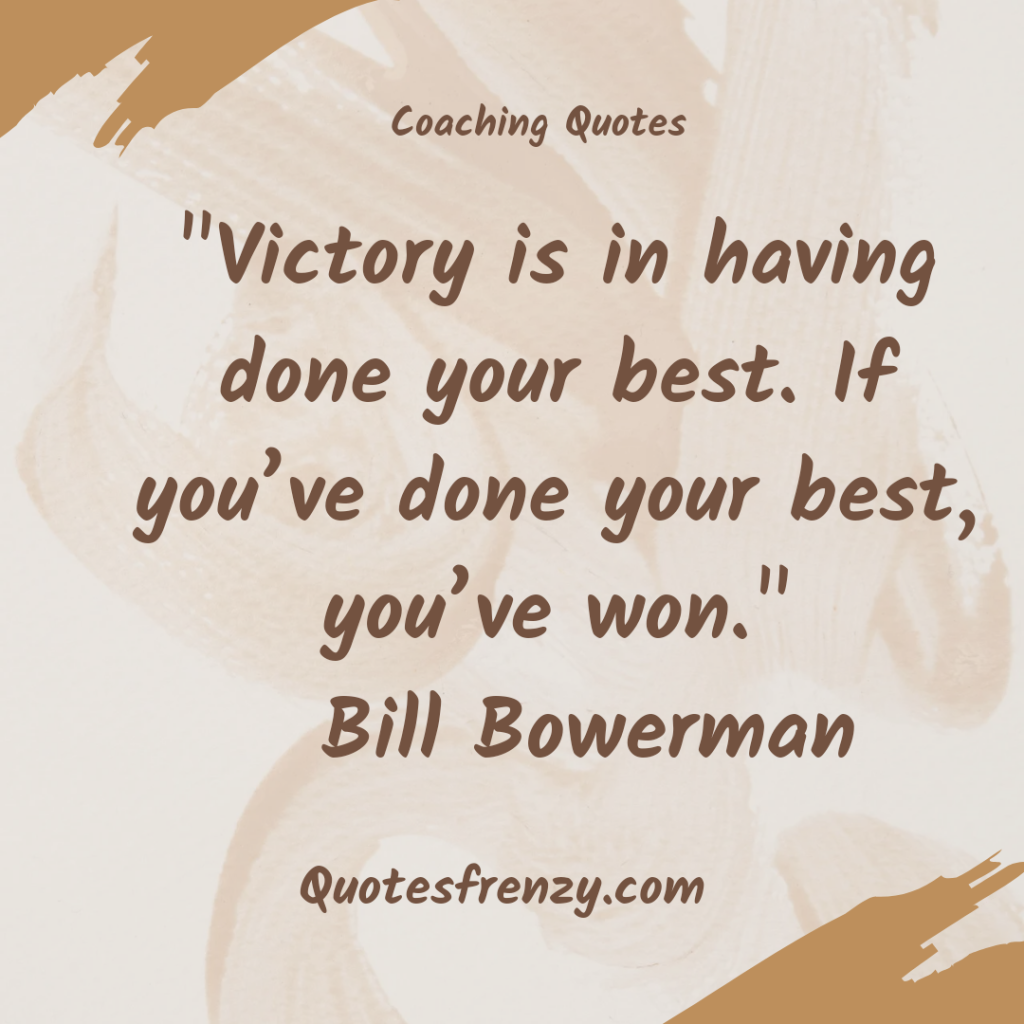 ---
"There are three types of baseball players: those who make it happen, those who watch it happen and those who wonder what happens". – Tommy Lasorda
---
"Our emphasis is on execution, not winning." – Pat Summitt
---
"Coaching is easy. Winning is the hard part." Elgin Baylor
---
"Coaching really is an individual philosophy." Mark Messier
---
"I was still enjoying coaching, but there was a repetitious manner about it." Darrell Royal
---
"Selecting the right person for the right job is the largest part of coaching." Phil Crosby
---
"Coaching is destined to be the leadership approach of the 21st century.' James A. Belasco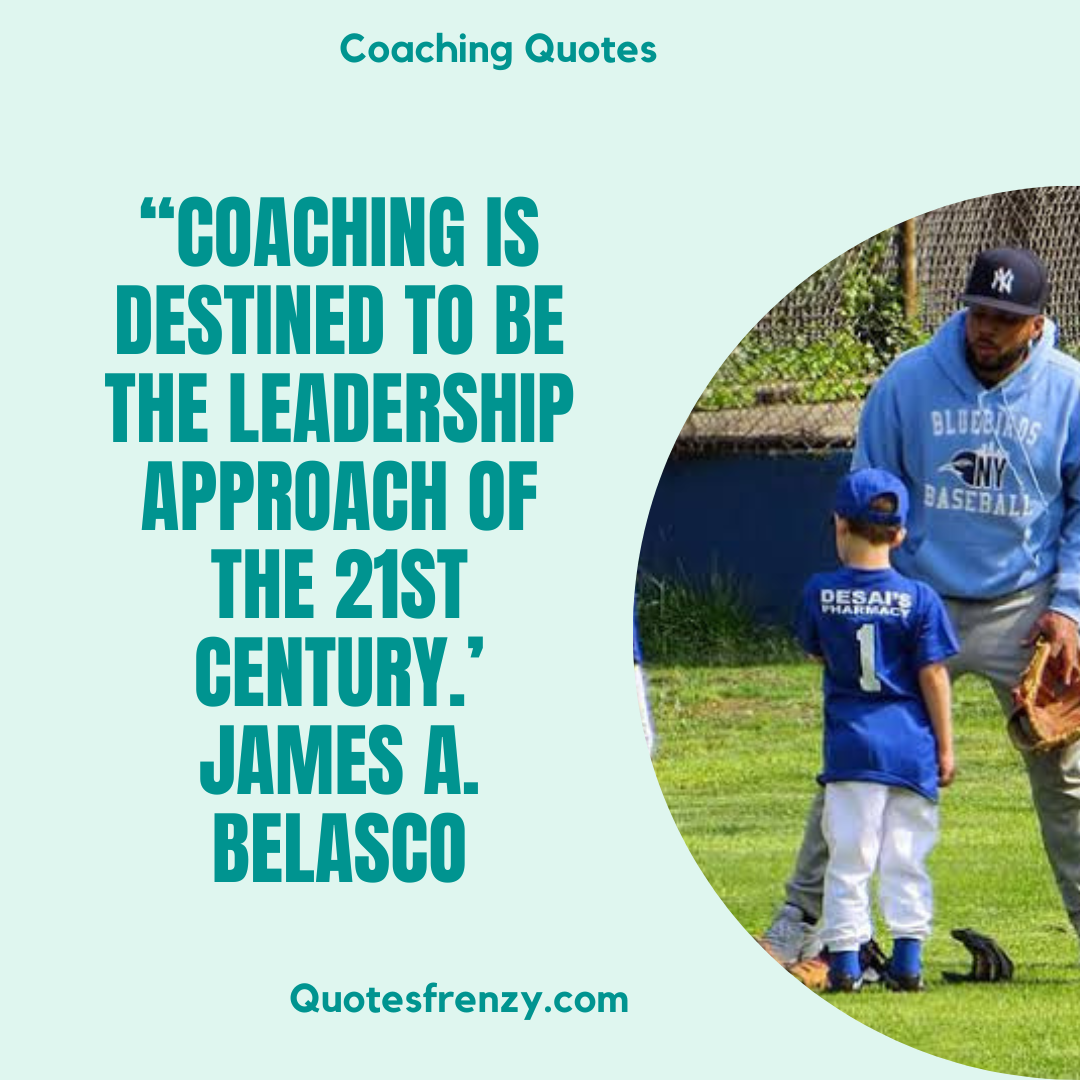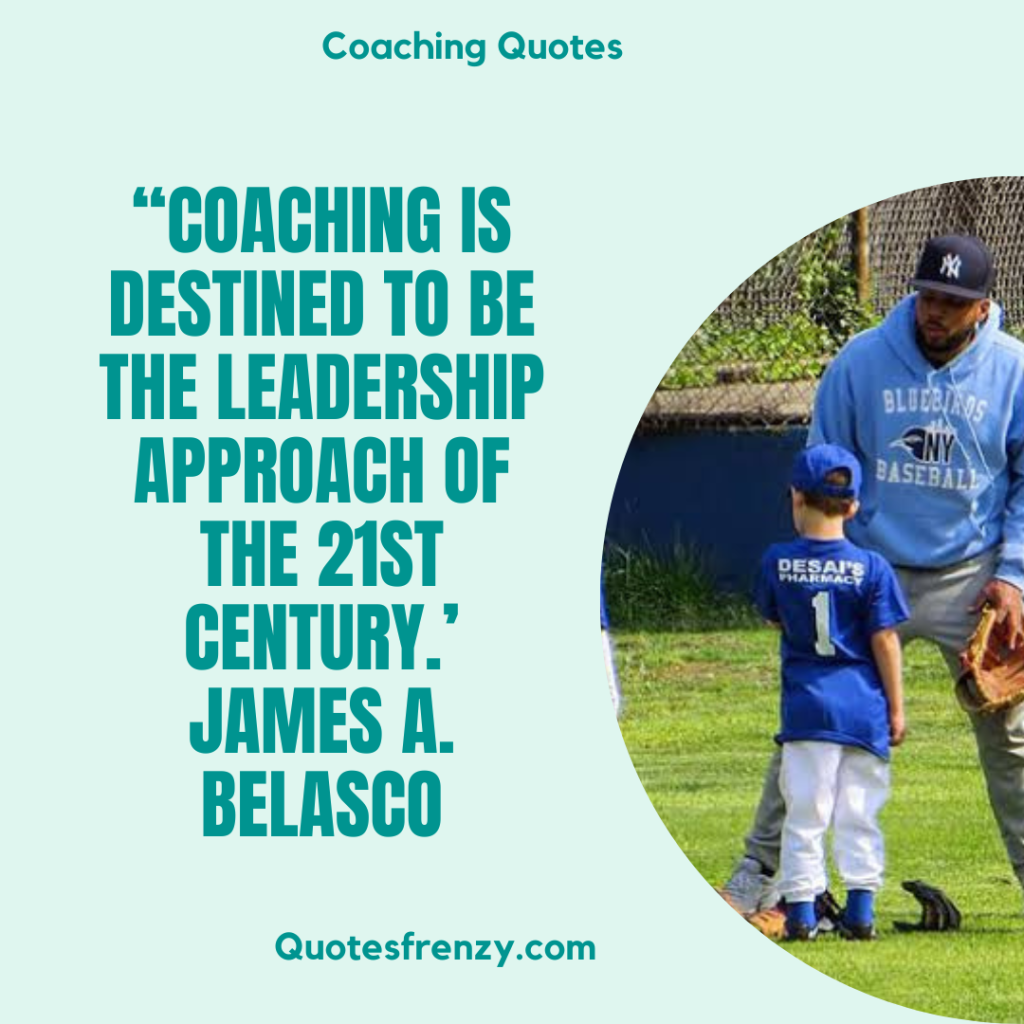 ---
"Failure is good. It's fertilizer. Everything I've learned about coaching I've learned from making mistakes." Rick Pitino
---
"You cannot teach a man anything, you can only help him find it within himself." Galileo Galilei
---
"All coaching is, is taking a player where he can't take himself." Bill McCartney
---
"Either love your players or get out of coaching." Bobby Dodd
---
"You're either coaching it or allowing it to happen." Mike Leach
---
"A successful coach is one who is still coaching." Ben Schwartzwalder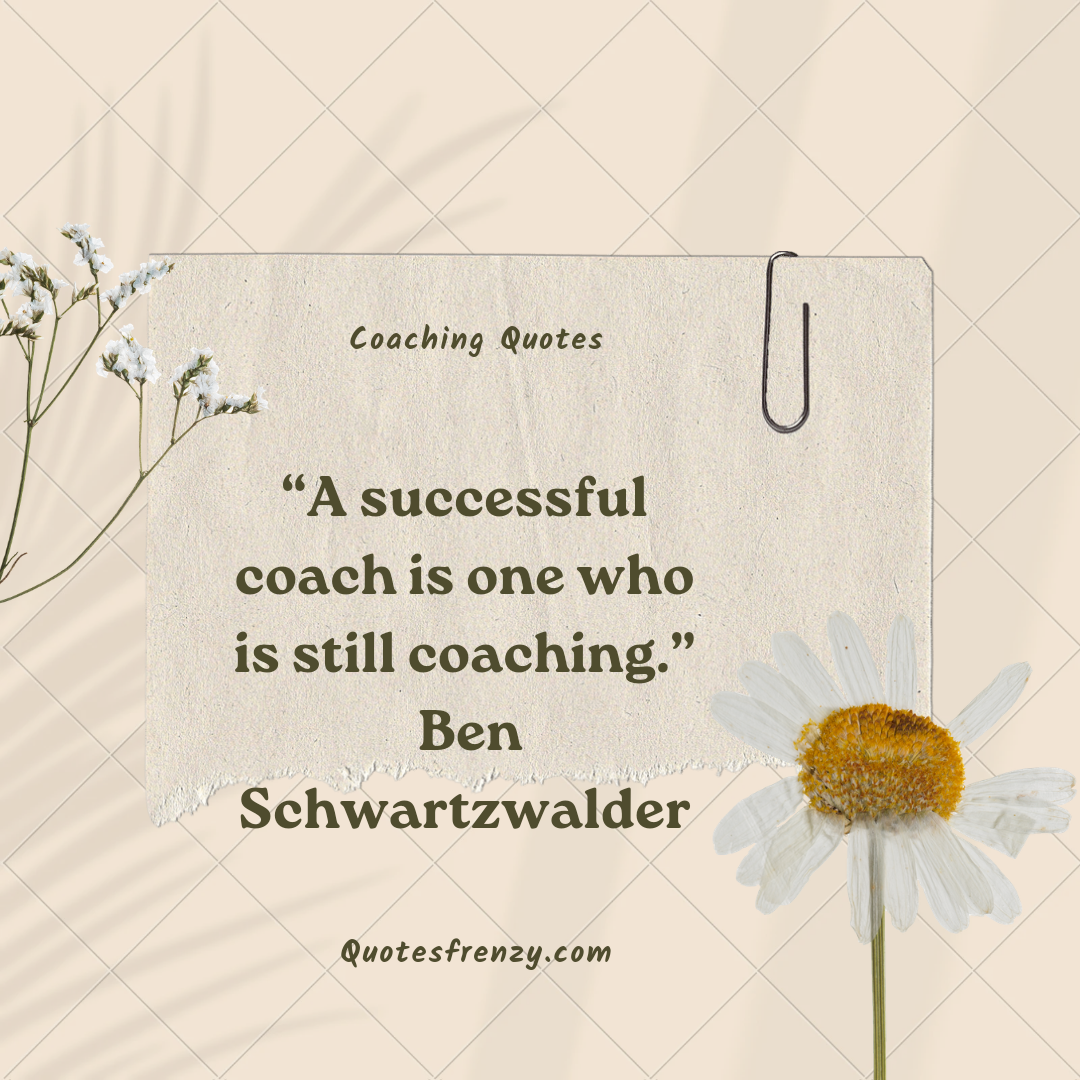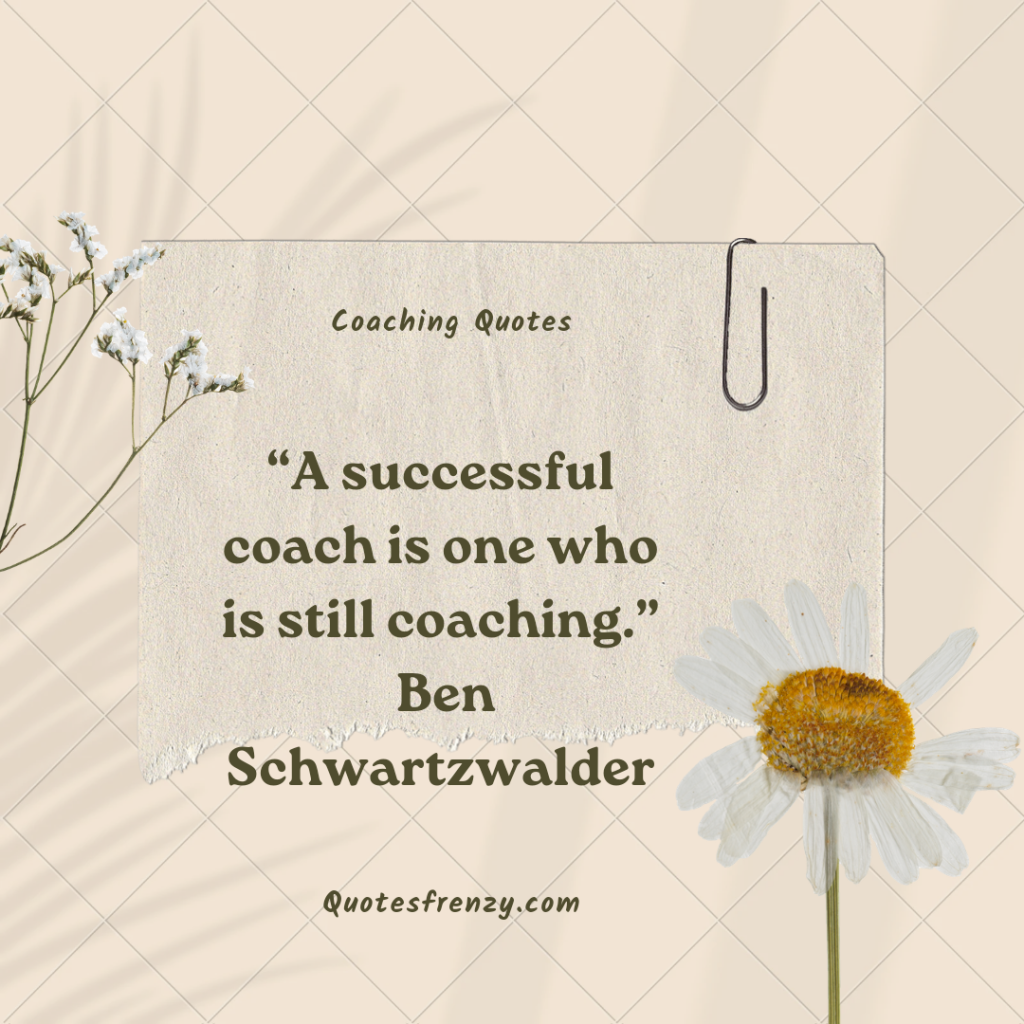 ---
"Coaching takes patience." Kevin Garnett
---
"Coaching is a powerful relationship for people who are making important changes in their lives." Laura Whitworth
---
"The worst day coaching is better than the best day doing anything else." Don Meyer
---
"Coaching done well may be the most effective intervention designed for human performance." Atul Gawande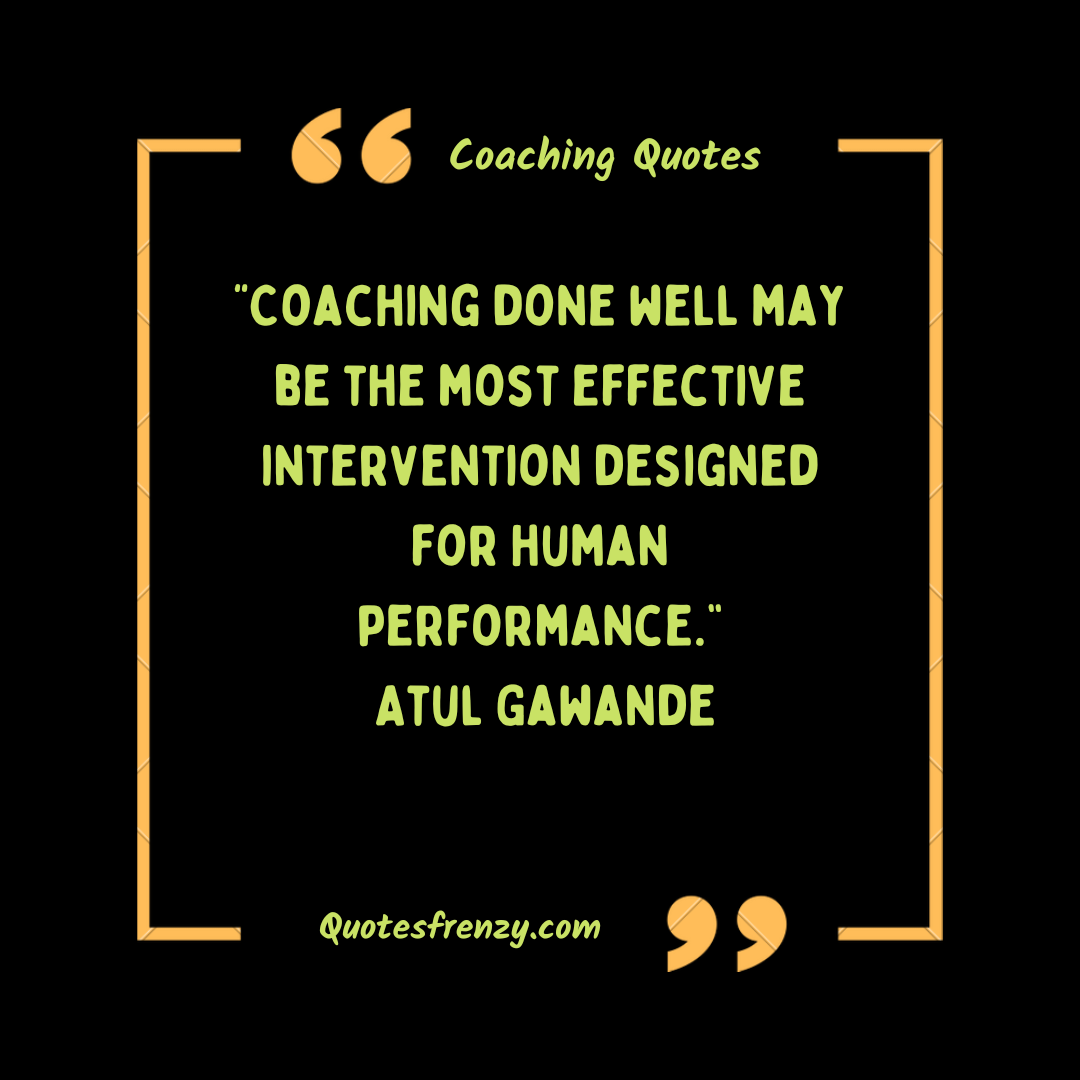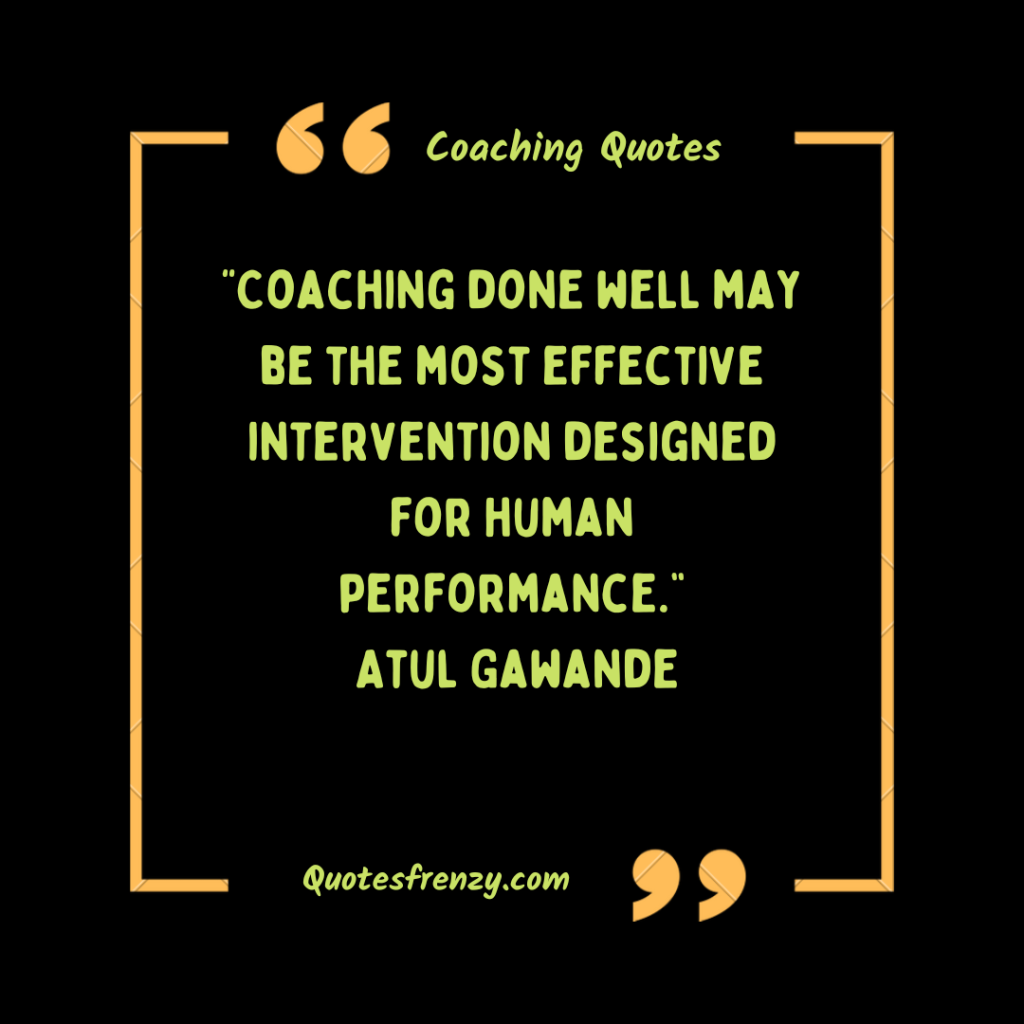 ---
Success is peace of mind which is a direct result of self-satisfaction in knowing you did your best to become the best you are capable of becoming. – John Wooden
---
What do you do with a mistake: recognize it, admit it, learn from it, forget it. – Dean Smith
---
There is nothing so uncertain as a sure thing. – Scotty Bowman
---
In basketball — as in life — true joy comes from being fully present in each and every moment, not just when things are going your way – Phil Jackson
---
Talent sets the floor, character sets the ceiling. – Bill Belichick
---
Champions behave like champions before they are champions. – Bill Walsh
---
Discover your gift, develop your gift, and then give it away every day. – Don Meyer
---
Coaching is unlocking a person's potential to maximize their own performance. It is helping them to learn rather than teaching them.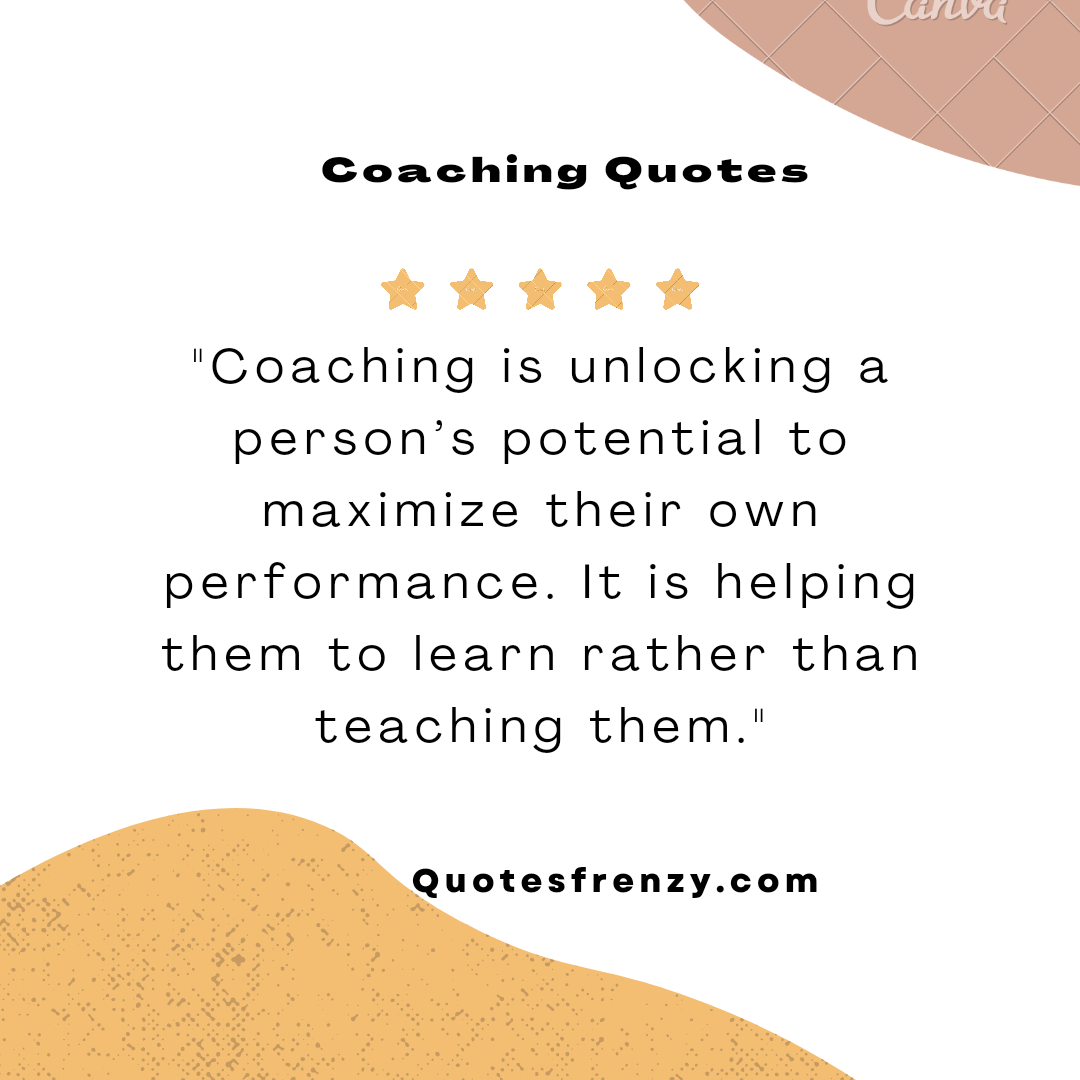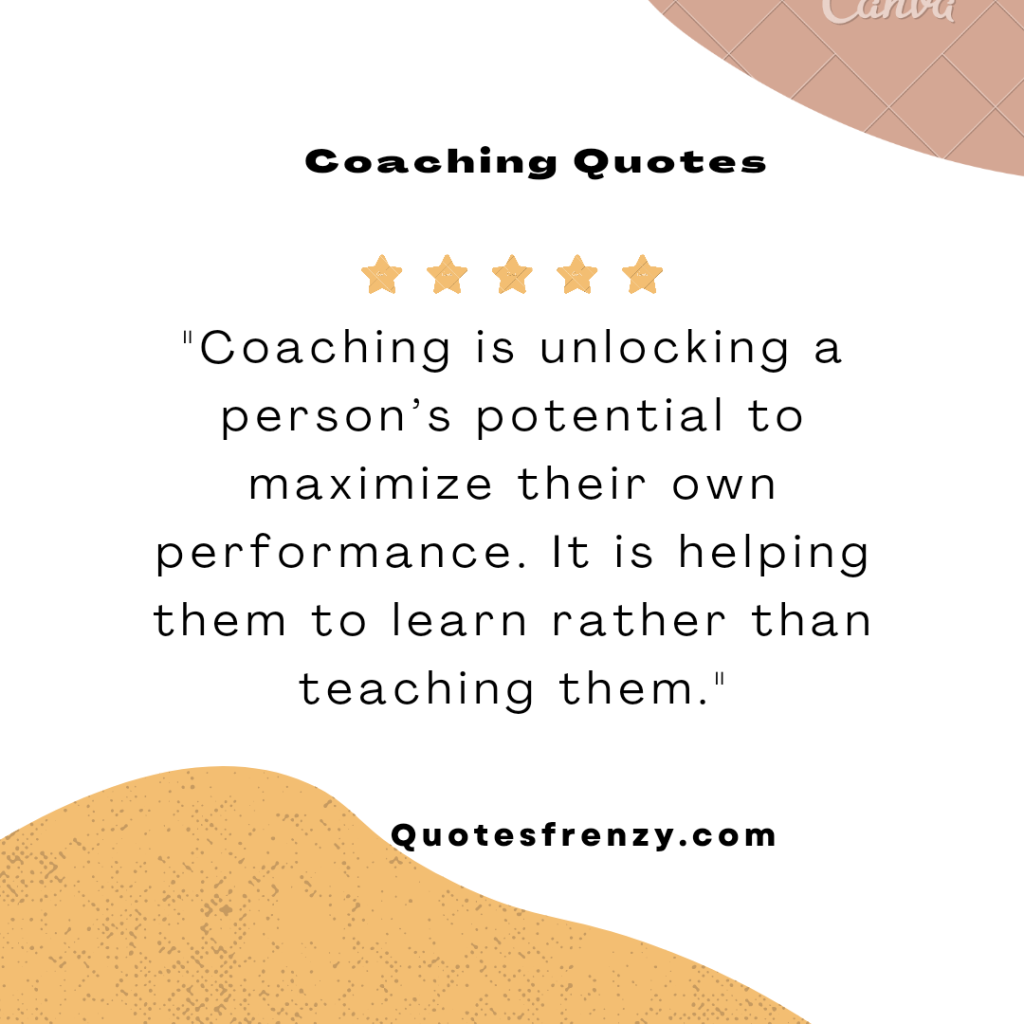 Helping someone improve in one or more areas of his life is certainly not something which is too easy. There are some coaches who manage to temporarily help someone out, however those aren't the true coaches you should be looking for. Instead, you should be looking for those who can actually unlock your full potential, fully motivate you and make you understand that no matter what your circumstances are, you are going to succeed. With that exact type of coach you will get very far, and that's why it is so important to find one just like that. It may not be easy at all, but it definitely is going to be worth your time and effort.
Coaching is the universal language of change and learning.
Through coaching, you're supposed to improve overall, or at least improve some parts of your character, way of doing things, skills and so on. This means that you'll need to change and learn new things, which will be up to the coach to teach you and help you achieve these things. This is why it's important, once again, to find the right coach for you who will be able to create that special connection with you.
To conclude this article, coaching is very important for each one of us, as it can prove to be really helpful, for many people. These Coaching Quotes had the main purpose of making everyone understand the strengths of coaching in general, as well as the importance of finding  a proper coach whenever you need one.