Sweet Quotes-Life gives tensions, despairs and setbacks at every single step in the life. Coming out of such sorrowful moments is not much difficult. At times, it only takes one sweet quote and a person becomes vibrant and jubilant than ever.
A sweet quote is not one that actually brings someone to life or heralds hope. Most of the time it can be something that turns any experience sweet; it can be love, rose, cake, dreams, prayers, well wishes and many such things.
Getting an amazing experience requires a different "sweet" for every individual. Just have a look at these most relatable quotes.
"Life is short and it is up to you to make it sweet" Sarah Lousie Delany – Sweet Quotes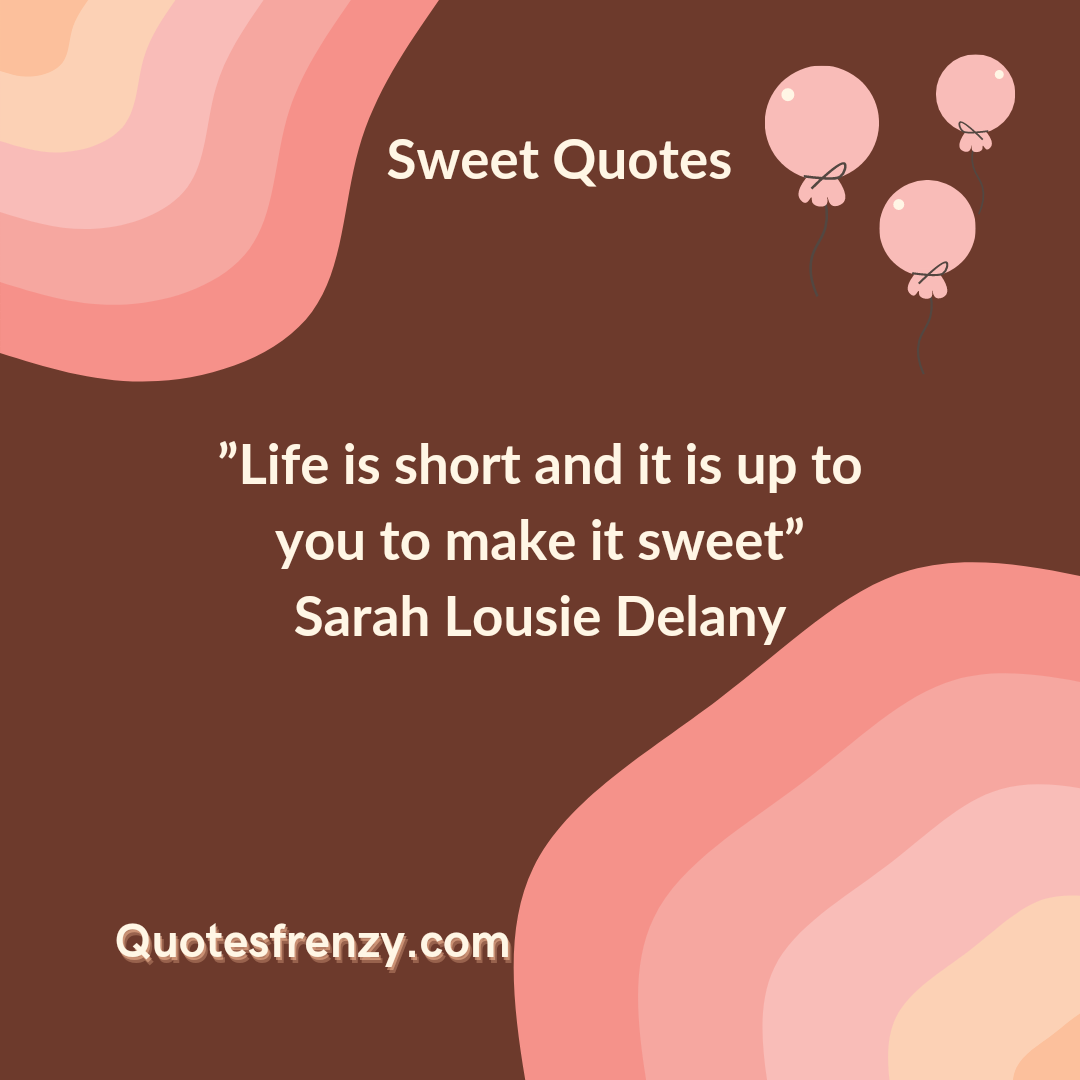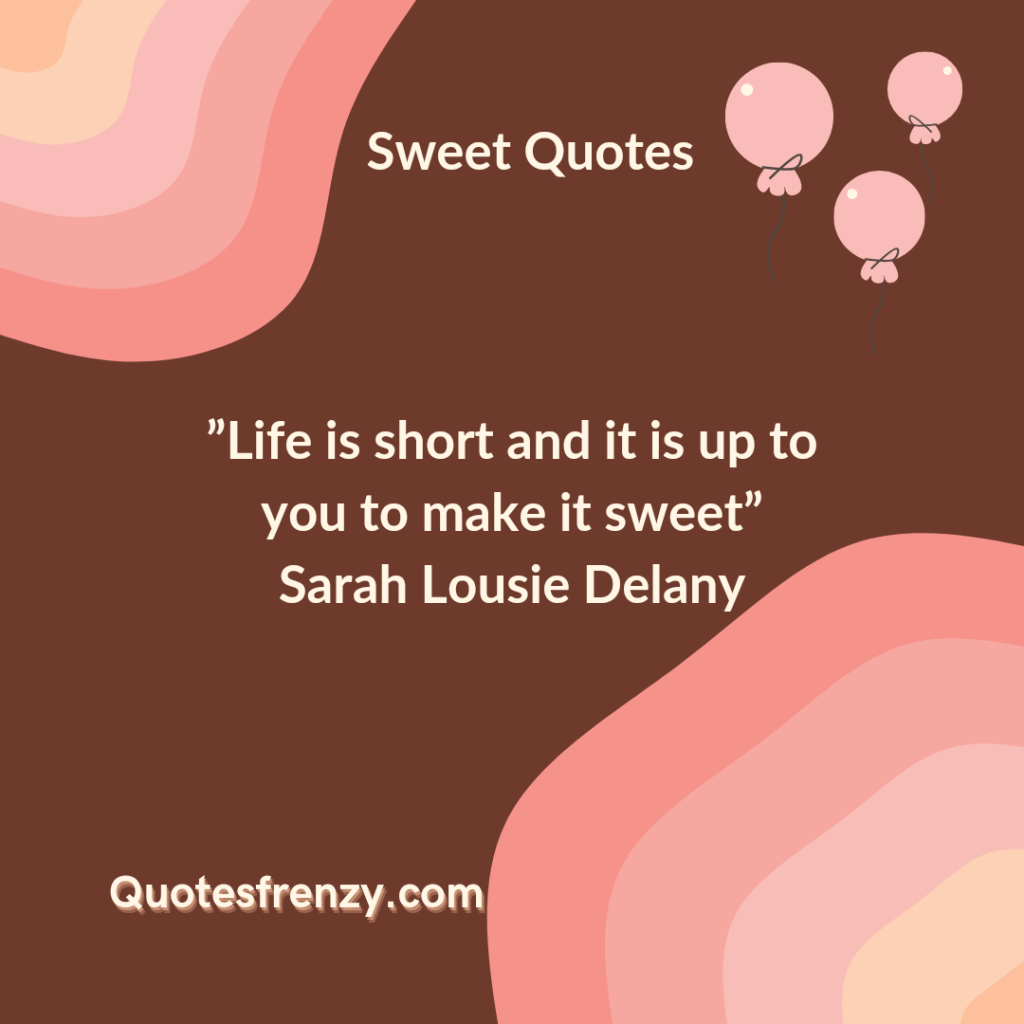 This is one of the sweetest quotes about being sweet. Many times, people search for opportunities. They wait for perfect moment to be happier. In quest to look for the right time to be happy, they spend major portion of their life in bitterness. It is a fact that happiness doesn't cost too many luxurious possessions. It can be achieved by merely contributing to the good of people in surrounding. Further, life is so brief we never know when it faces the last hiccup.
---
Famous Sweet Quotes
---
"Sweet are the uses of adversity." William Shakespeare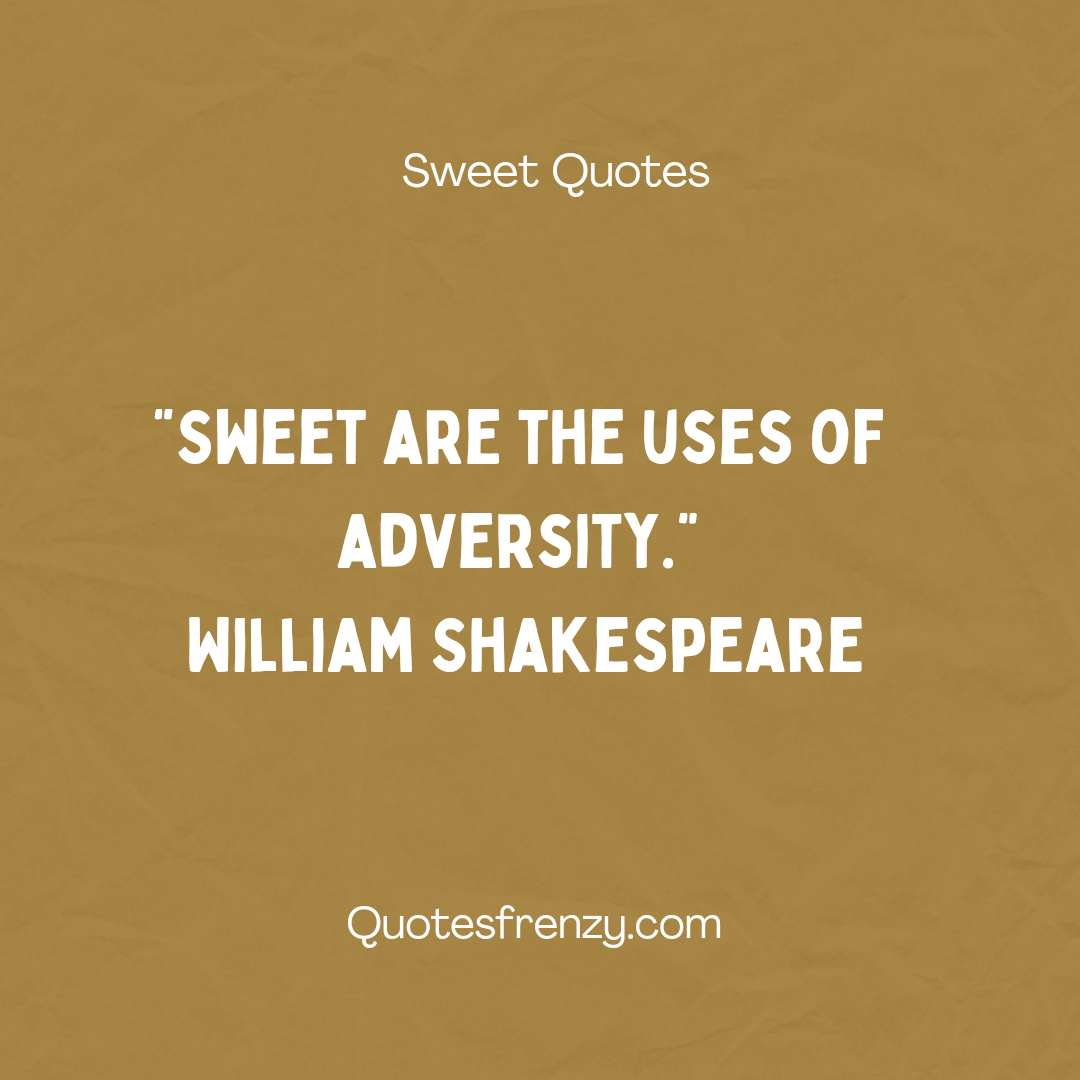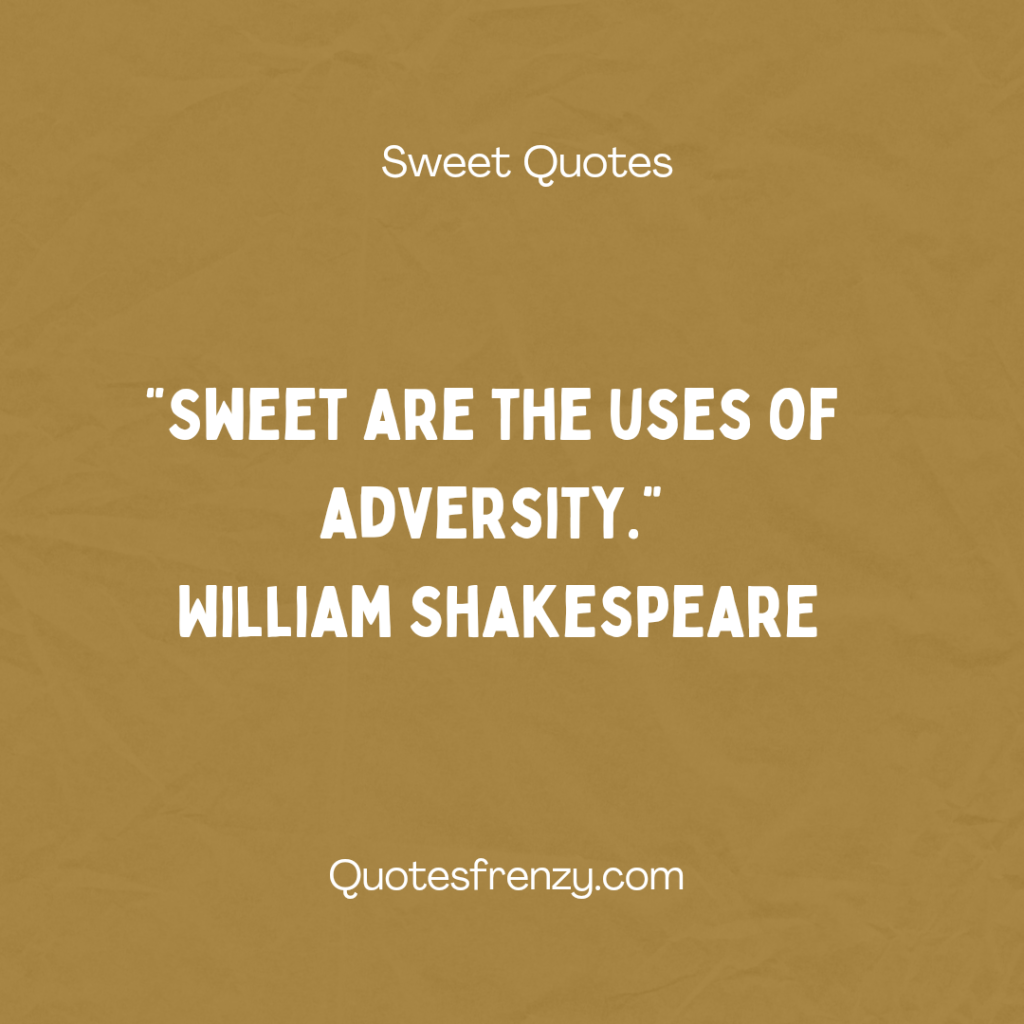 ---
Also read…
---
"It is the sweet, simple things of life which are the real ones after all." Laura Ingalls Wilder
---
"If you have love, even plain cold water is sweet." Jung Chang
---
"Things sweet to taste prove in digestion sour." William Shakespeare
---
"Sleep is sweet to the labouring man." John Bunyan
---
"Only the actions of the just, Smell sweet and blossom in their dust." James Shirley
---
"A dollar won is twice as sweet as a dollar earned." Paul Newman
---
"Things that were hard to bear are sweet to remember." Seneca the Younger
---
"People don't remember. Revenge is sweet." Tracey Emin
---
"The roots of education are bitter, but the fruit is sweet." Aristotle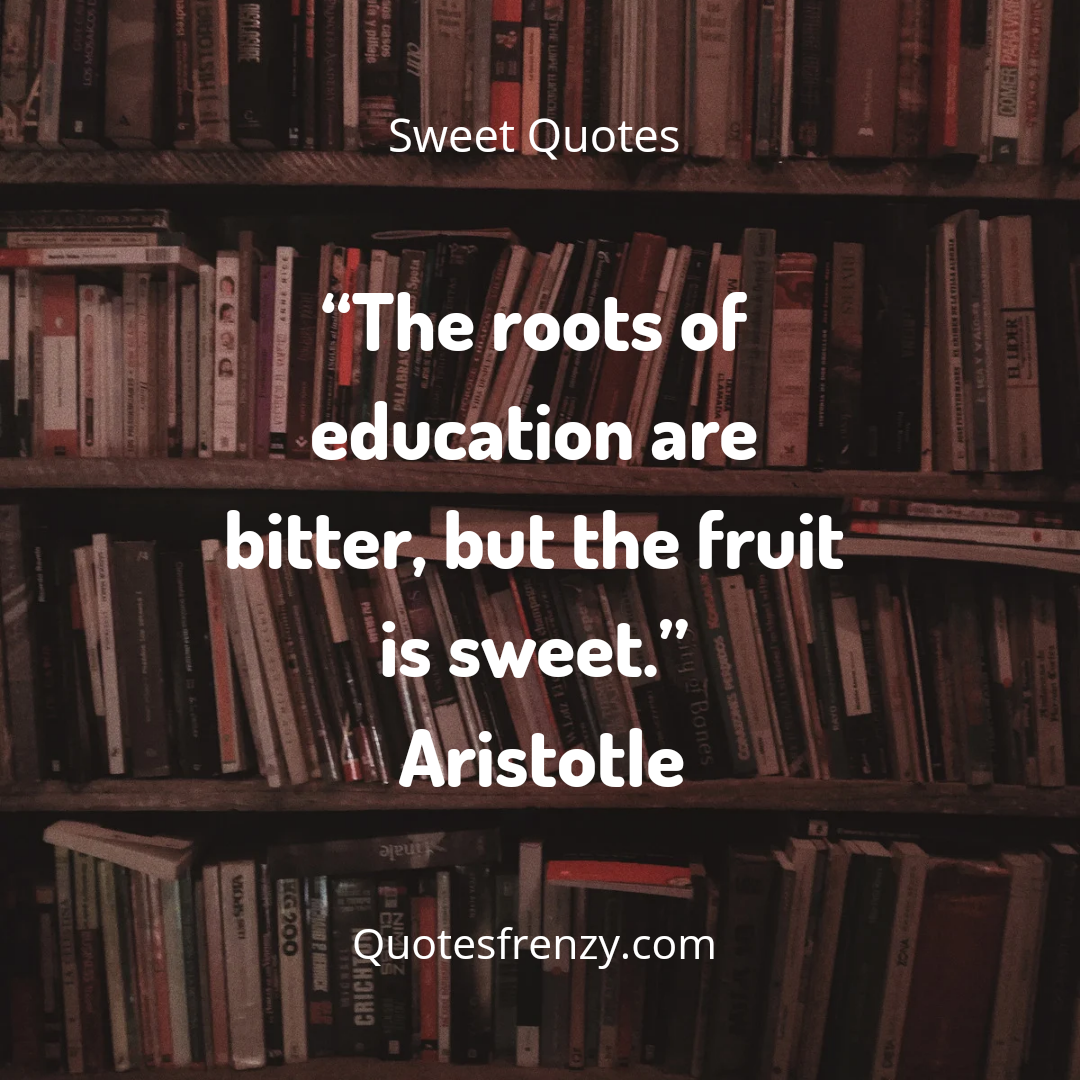 ---
"Sweets to the sweet." William Shakespeare
---
"Justice is sweet and musical; but injustice is harsh and discordant." Henry David Thoreau
---
"Revenge is sweet and not fattening." Alfred Hitchcock
---
"That it will never come again is what makes life sweet." Emily Dickinson
---
"Patience patience quotes is bitter, but its fruit is sweet." Jean-Jacques Rousseau
---
"Change in all things is sweet." Aristotle
---
"Friendship is always a sweet responsibility, never an opportunity." Khalil Gibran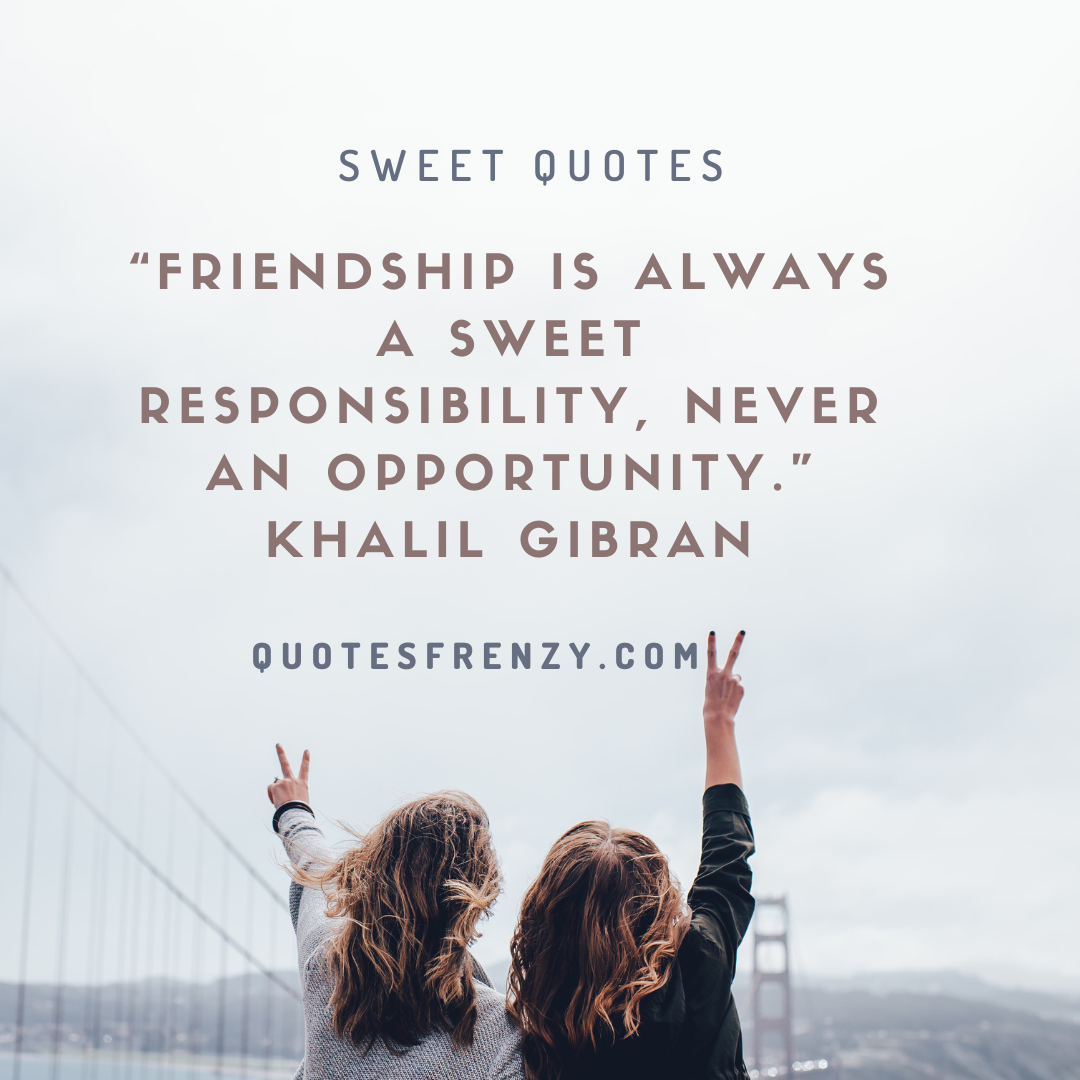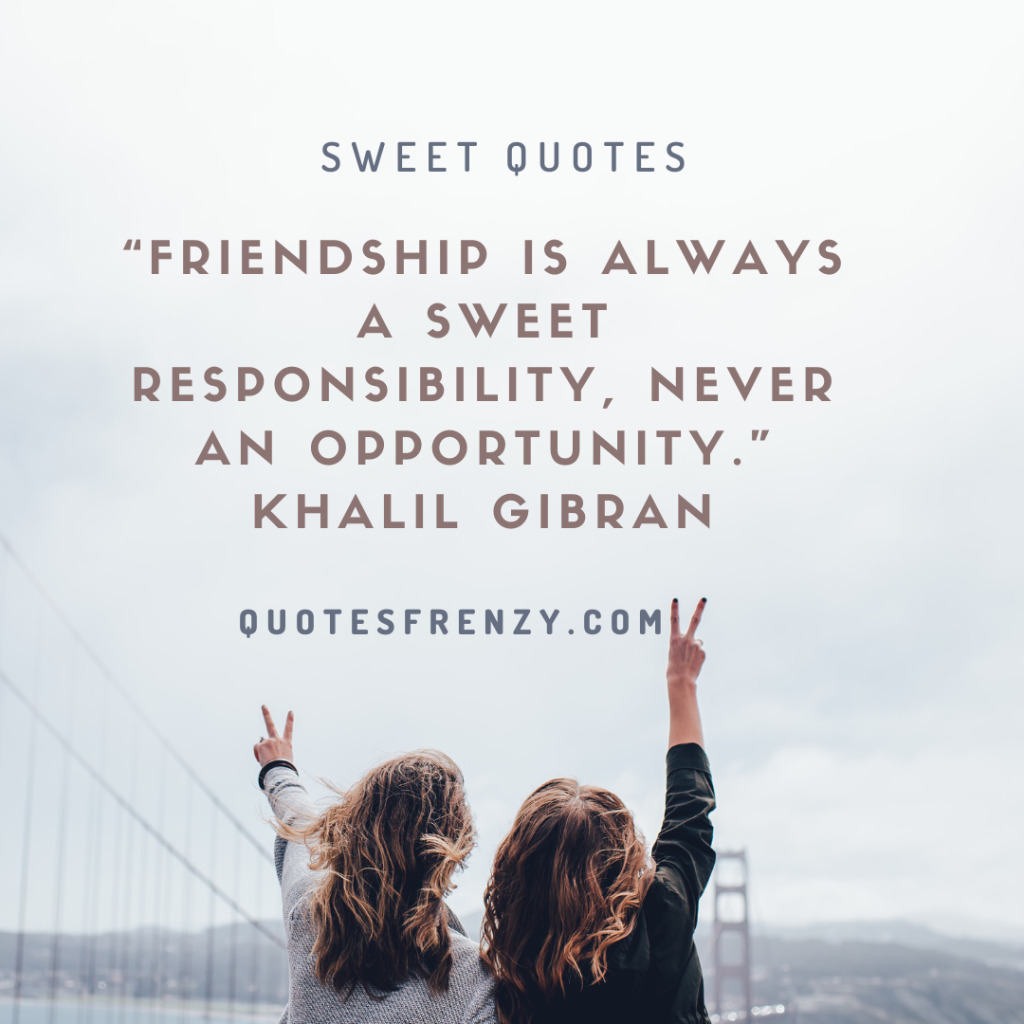 ---
"It's not the sugar that makes the tea sweet, but the stirring." Sam Levenson
---
"It is sweet to let the mind unbend on occasion." Horace
---
"Without the bitter the sweet aint as sweet" S.C. Stephens
---
"I broke my heart for every gain, to taste the sweet I faced the pain." Whitney Houston
---
"Sweet is the remembrance of troubles when you are in safety." Euripides
---
"The soul of sweet delight, can never be defiled." William Blake
---
"By hating that person, you have lost something very sweet in yourself." Sri Chinmoy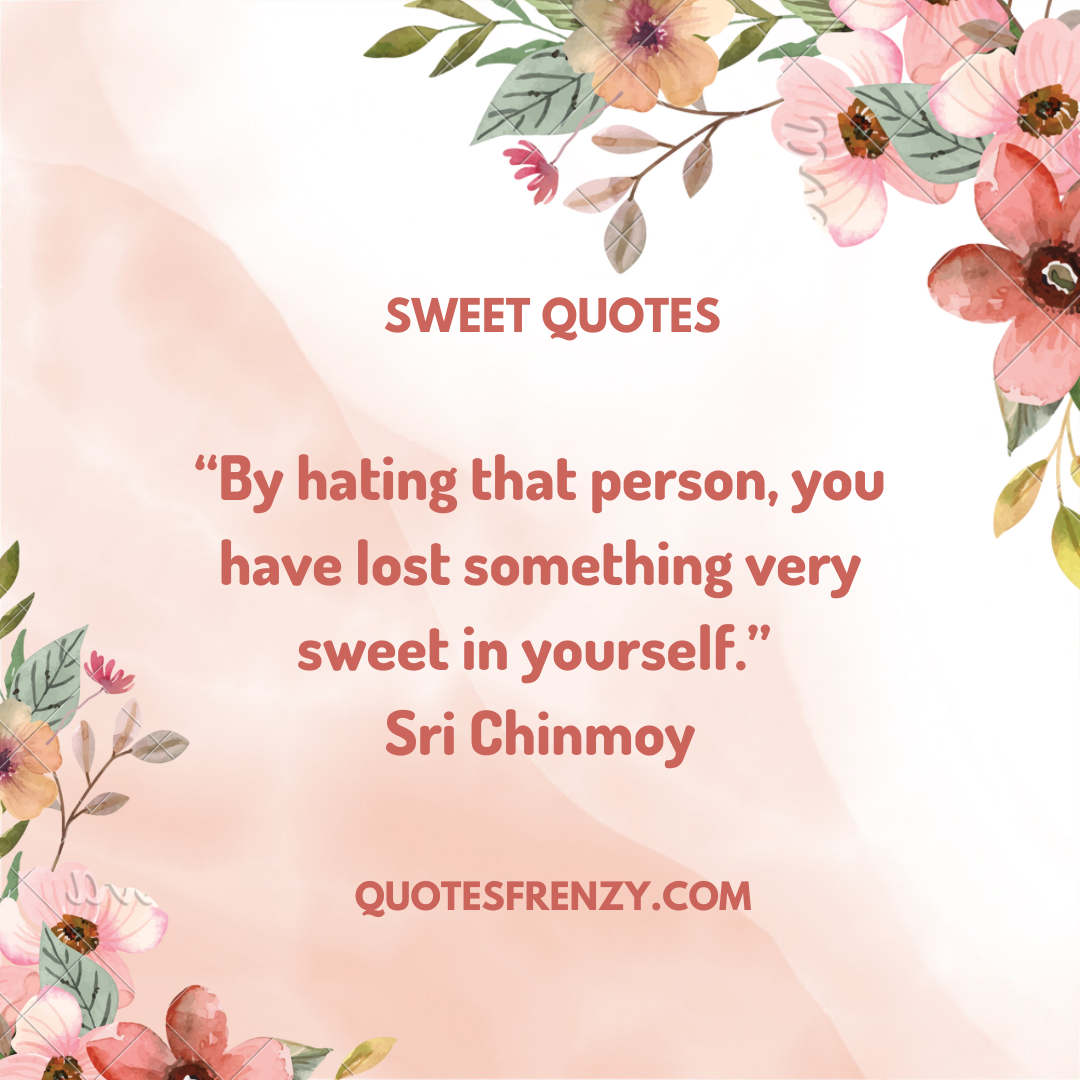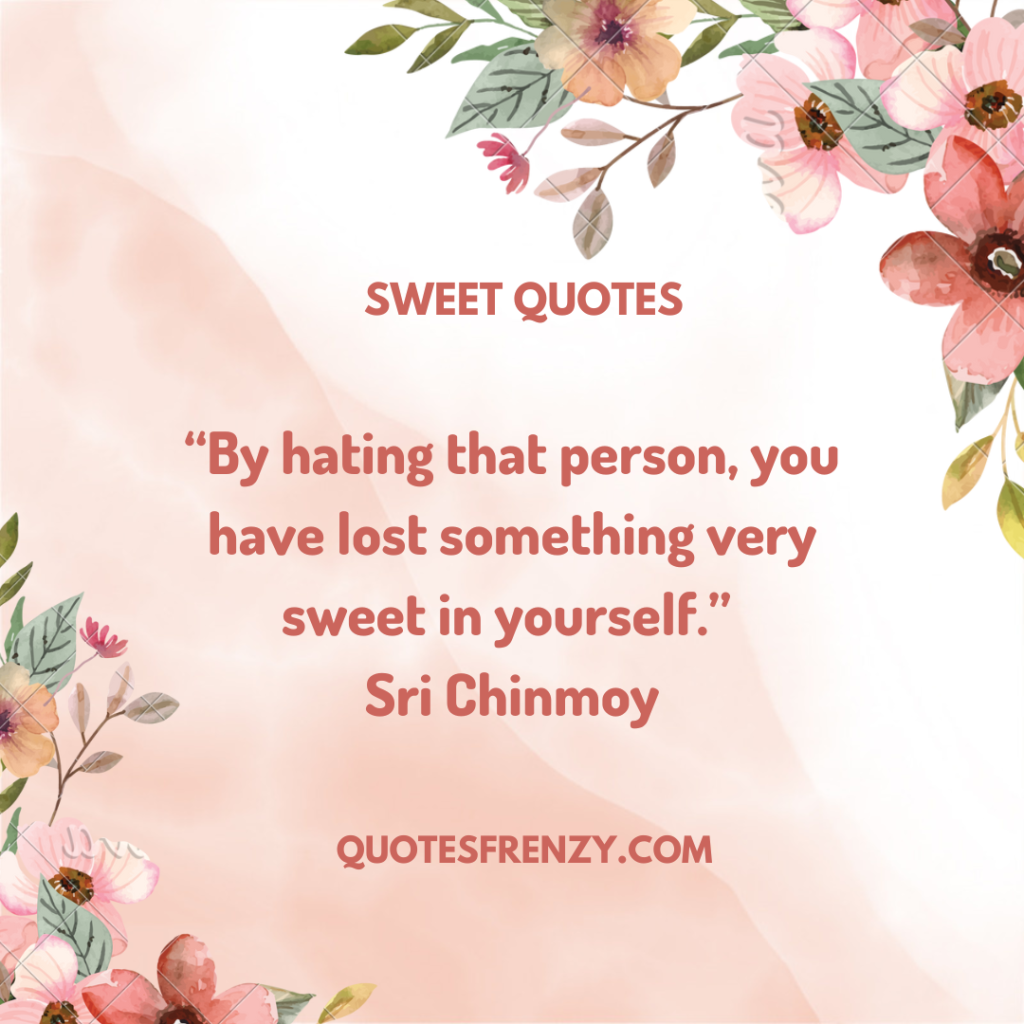 ---
"If you want sweet dreams, you've got to live a sweet life." Barbara Kingsolver
---
"I've sold my soul for freedom. It's lonely but it' sweet" Melissa Etheridge – Sweet Quotes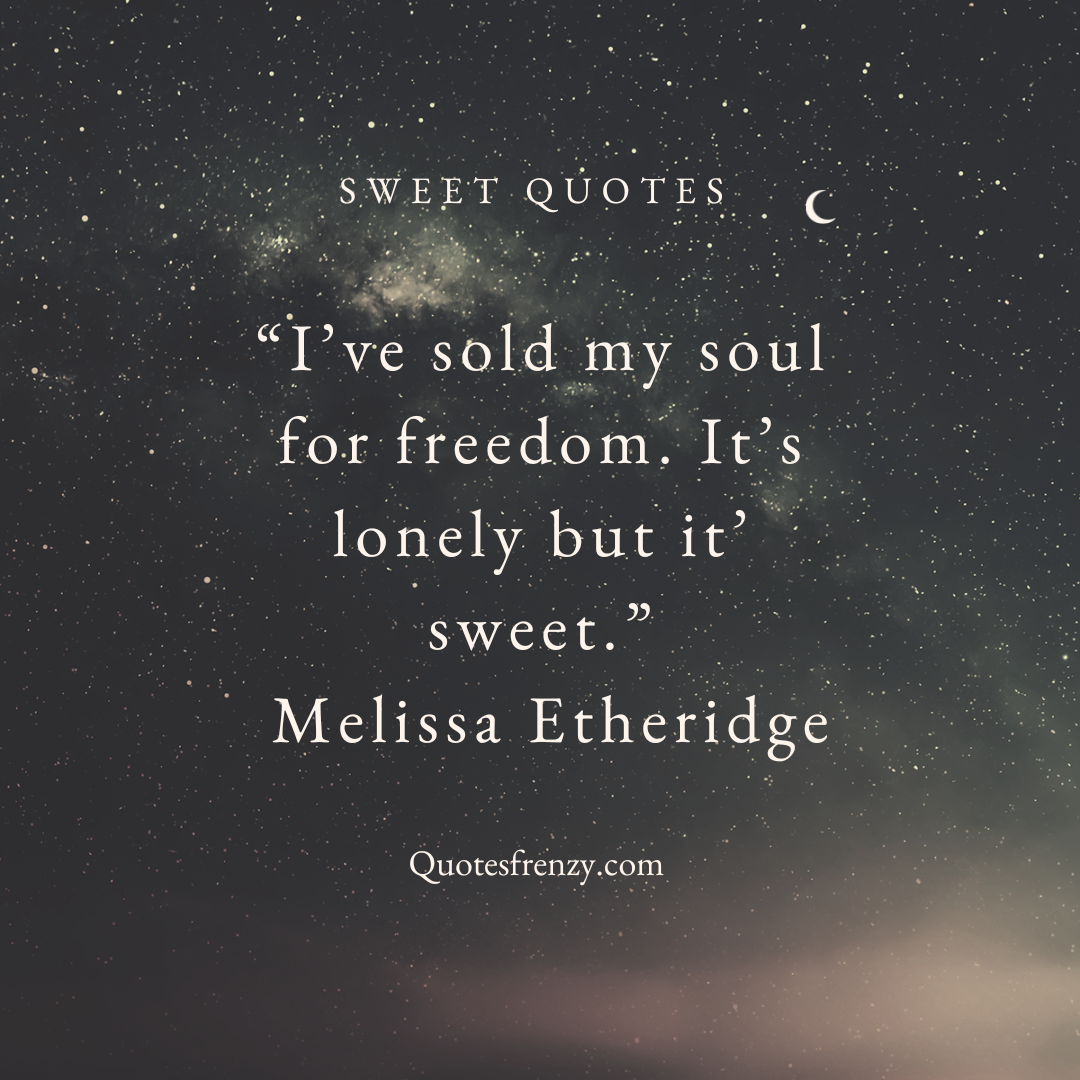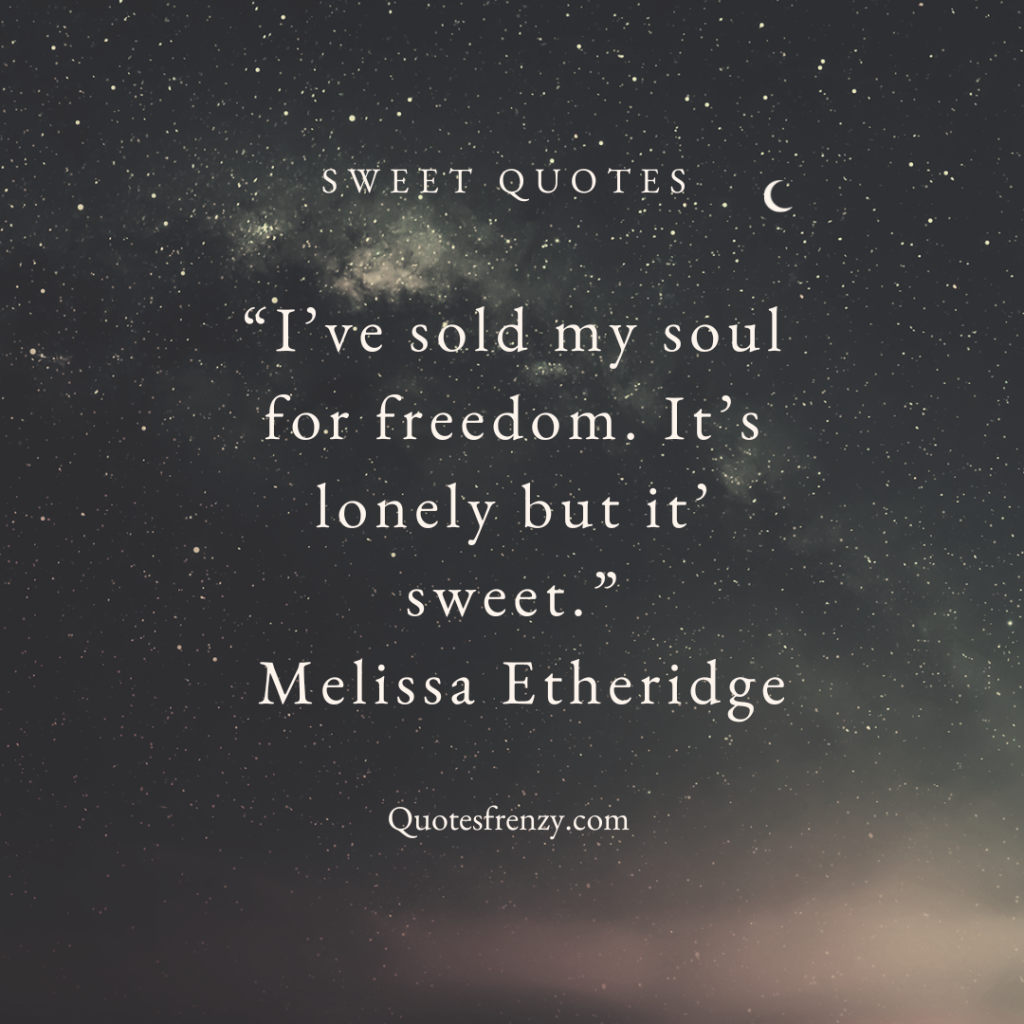 Most of the times, sweetness is just like being alone. This doesn't mean that company of others make them to feel boredom. In reality, they just crave for solitude. They know to live better when they have to deal only with loneliness; for them being alone is a real bliss.  It does not make feel the lack of social life. People are very well familiar of spreading colours in their life, even when no one is around.
Yes, at times sweetness is nothing more than being alone.
"The past is only dead thing that smells sweet" Cyril Connolly – Sweet Quotes

Past is another sweet thing, even if it is dead and bitter. People love to live in the days that have passed and become a history. Perhaps, these are not the memories that are sweet or the days that are beautiful; this is the amusement that remembering of such old moments bestows upon any person.
So, sweetness has no proper and standard definition. It all depends on the experiences of individuals.