G Eazy Quotes And Sayings -G-Eazy, born in Oakland, California is a well-known rapper, moved to New Orleans to pursue both his education and desire to be a rapper. His full name is Gerald Earl Gillum. He was so mad about his rap career, that he sold all his possessions including his home after he graduated in 2012, just to go onto a 40-date America's Most Wanted Music Festival. This festival also accommodated people like Lil Wayne, 2 Chainz, etc. His big break came when he released his mixtape "The Endless Summer" in 2011 (Earned the 3rd spot on iTunes).
Later, his first debut album "These things happen" in 2014. He has over 3.5 Million followers on Instagram now. Even though he has grown into an evolution, he knows and experienced life closely and always remains humble and ground to earth. He loves to take his mom to his concerts. She was the one who raised him facing difficulties in every step of her life. So, here are a few G Eazy Quotes And Sayings that inspire and explain everyone about life.
Less is more. Simplicity is awesome. That's all you need in life. It's my personal philosophy – G Eazy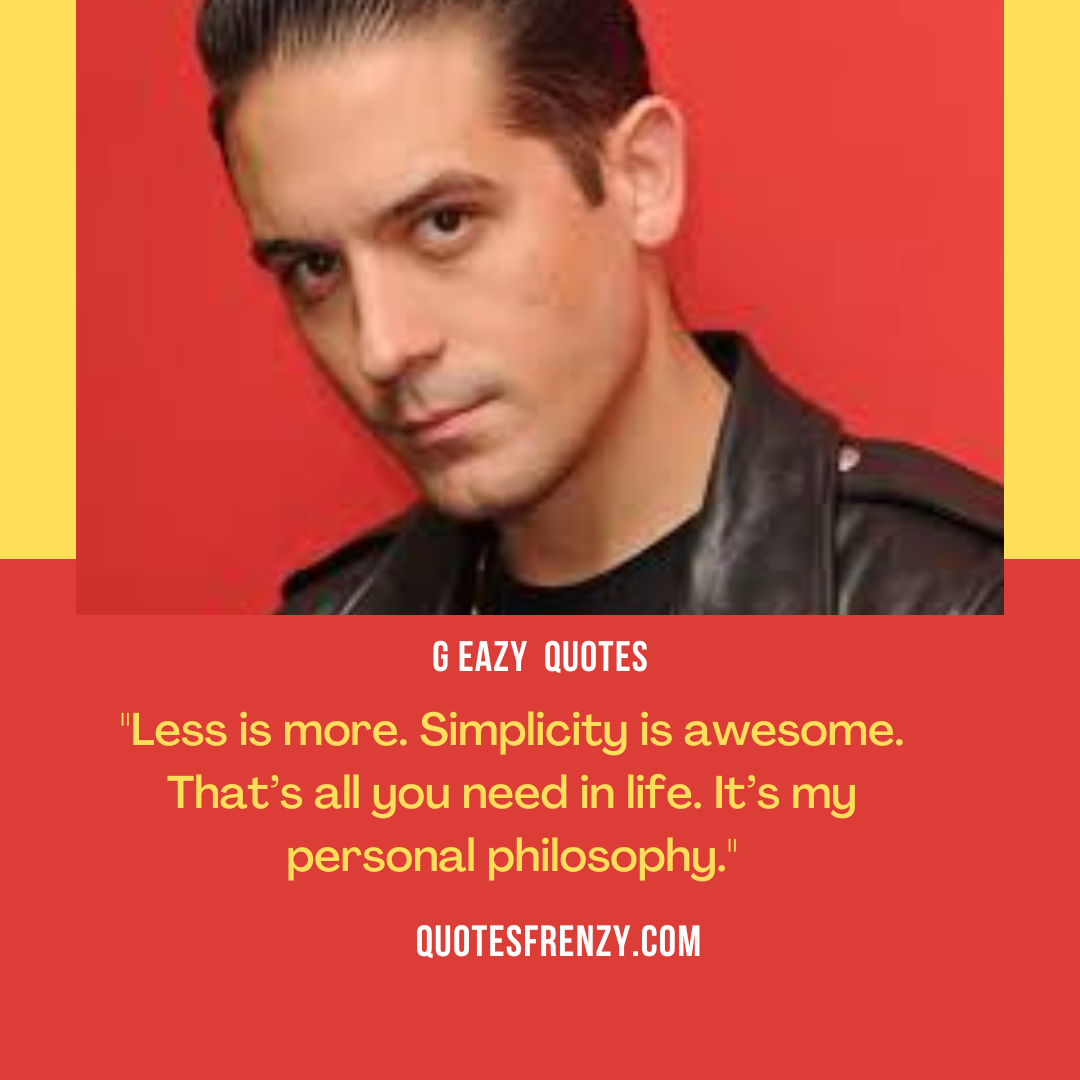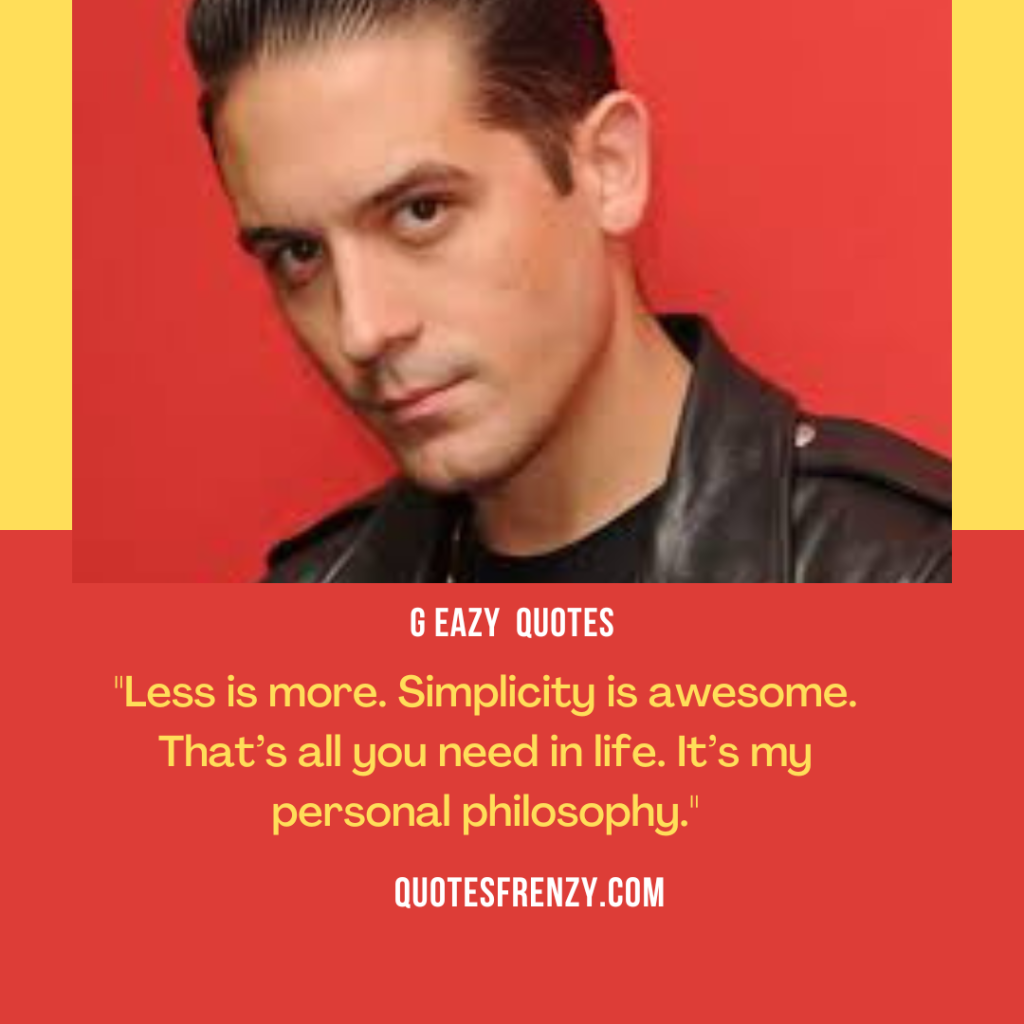 This is one of the best G Eazy Quotes And Sayings, that describes life if spent simply without having desires for worldly pleasures is awesome. And he also explains "Less is more", meaning having what you need in life is more important, so respect the fact that you are having what you need in life. That is all you need in life, having what you need, leading a simple life without expecting for impossible to happen leads you to live a life of happiness.
---
Top G-Eazy Quotes and sayings
---
"Less is more. Simplicity is awesome. That's all you need in life. Its just my personal philosophy."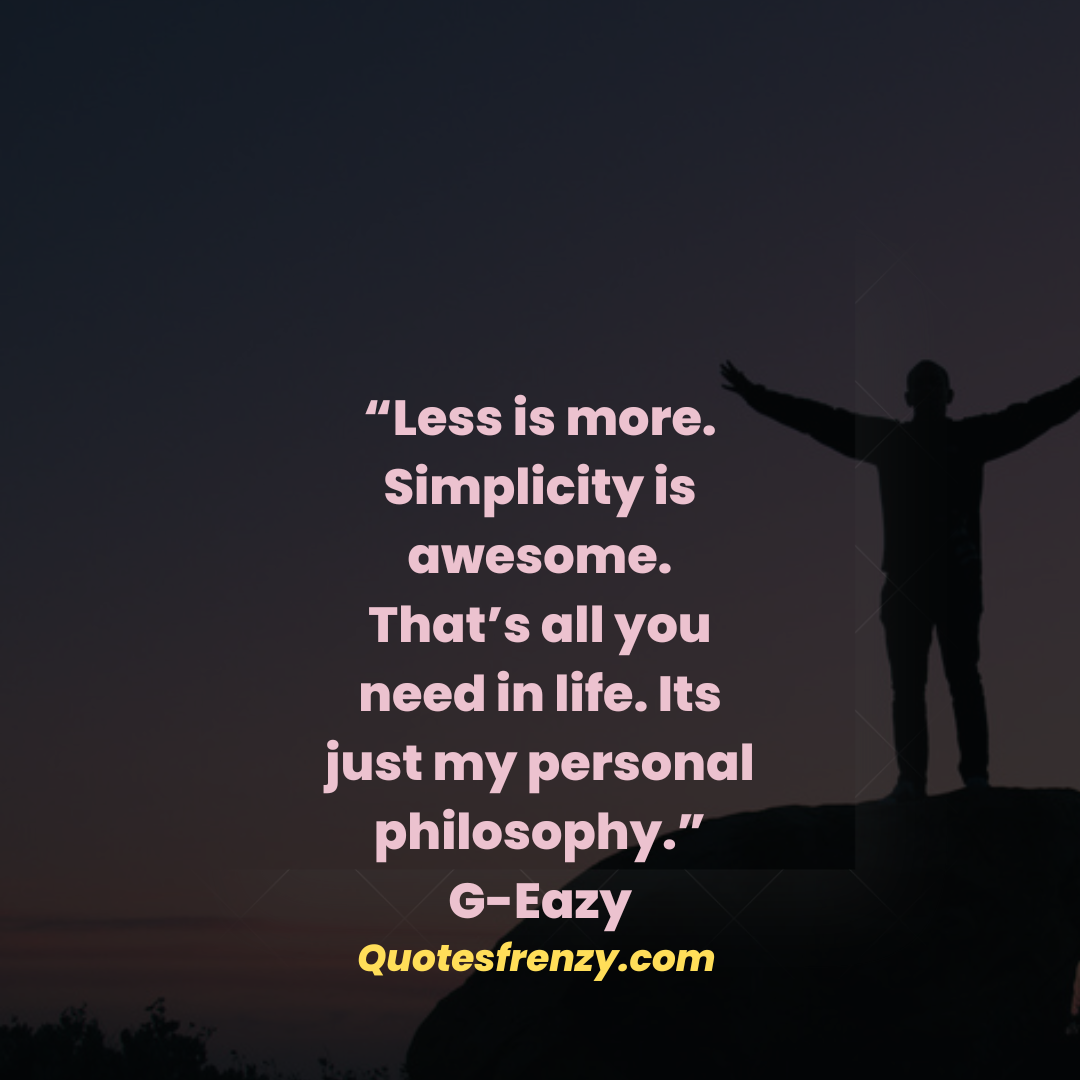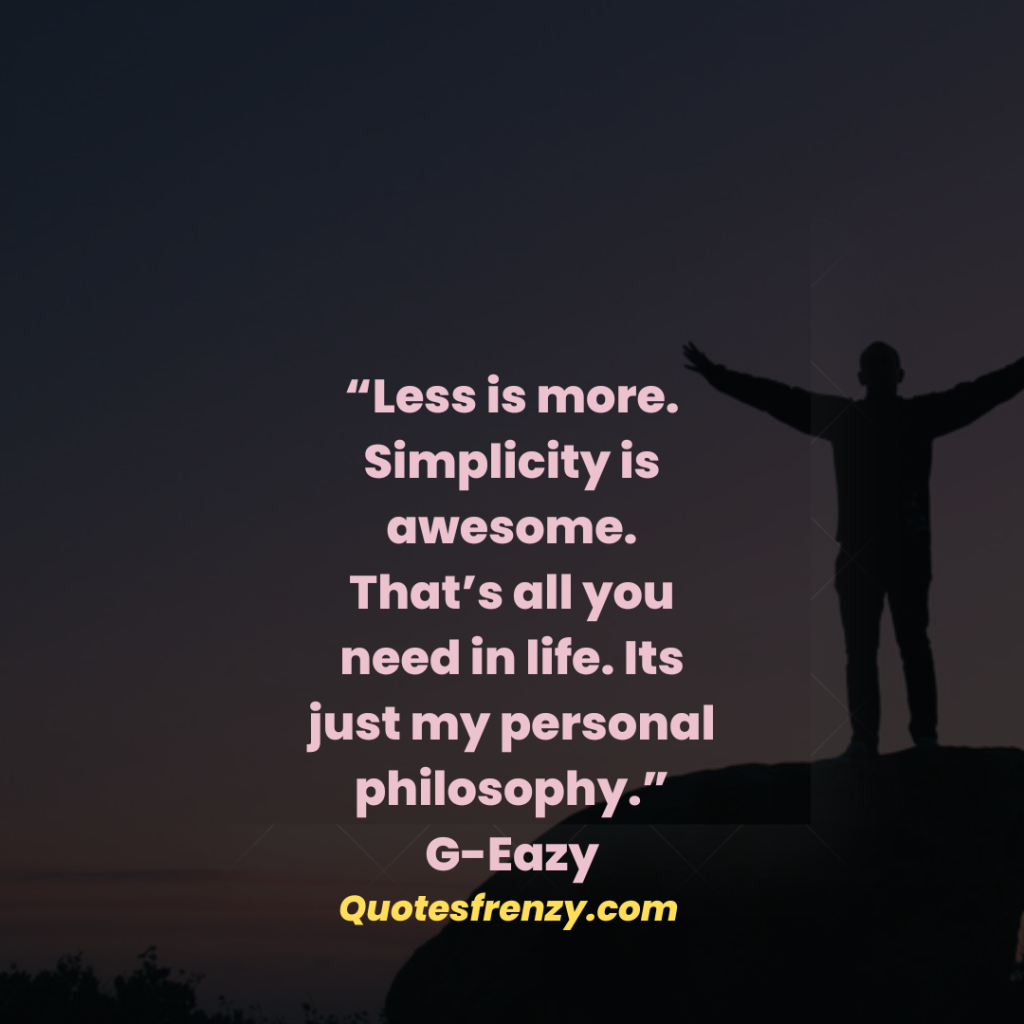 ---
Also read…
Coco Chanel Quotes And Sayings
---
"I think when you're telling a story from inside of you that's genuine, people connect with it."
---
"Something I stand for is being brave enough to invest in creative ideas that I firmly believe in and bringing those to life."
---
"If I didn't make a single song in two months, I'm slippin'. You can't just party every night."
---
"I dunno, there were always people believing in me, but you just gotta be confident in whatever you wanna do."
---
"Keeping in touch with the people that matter is important."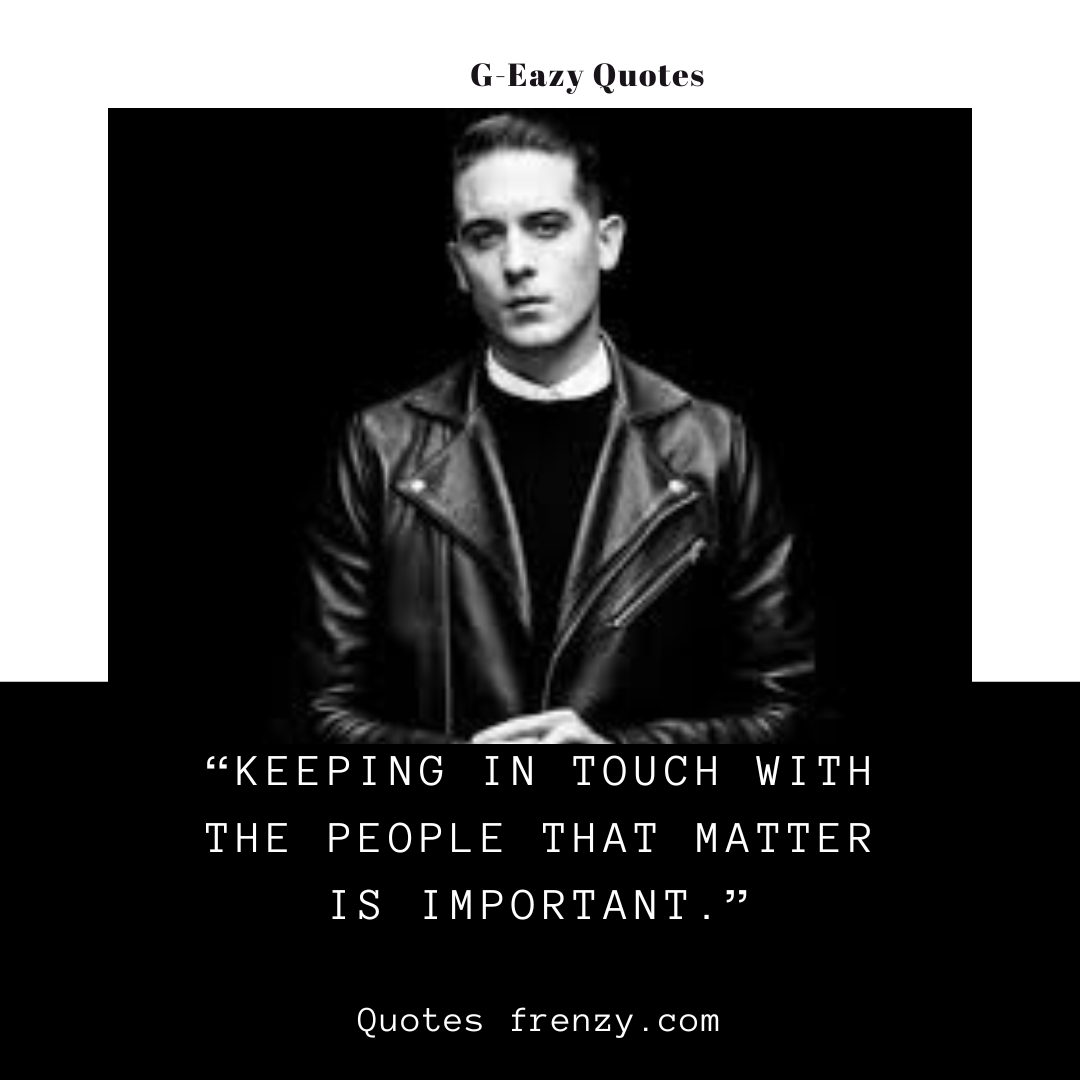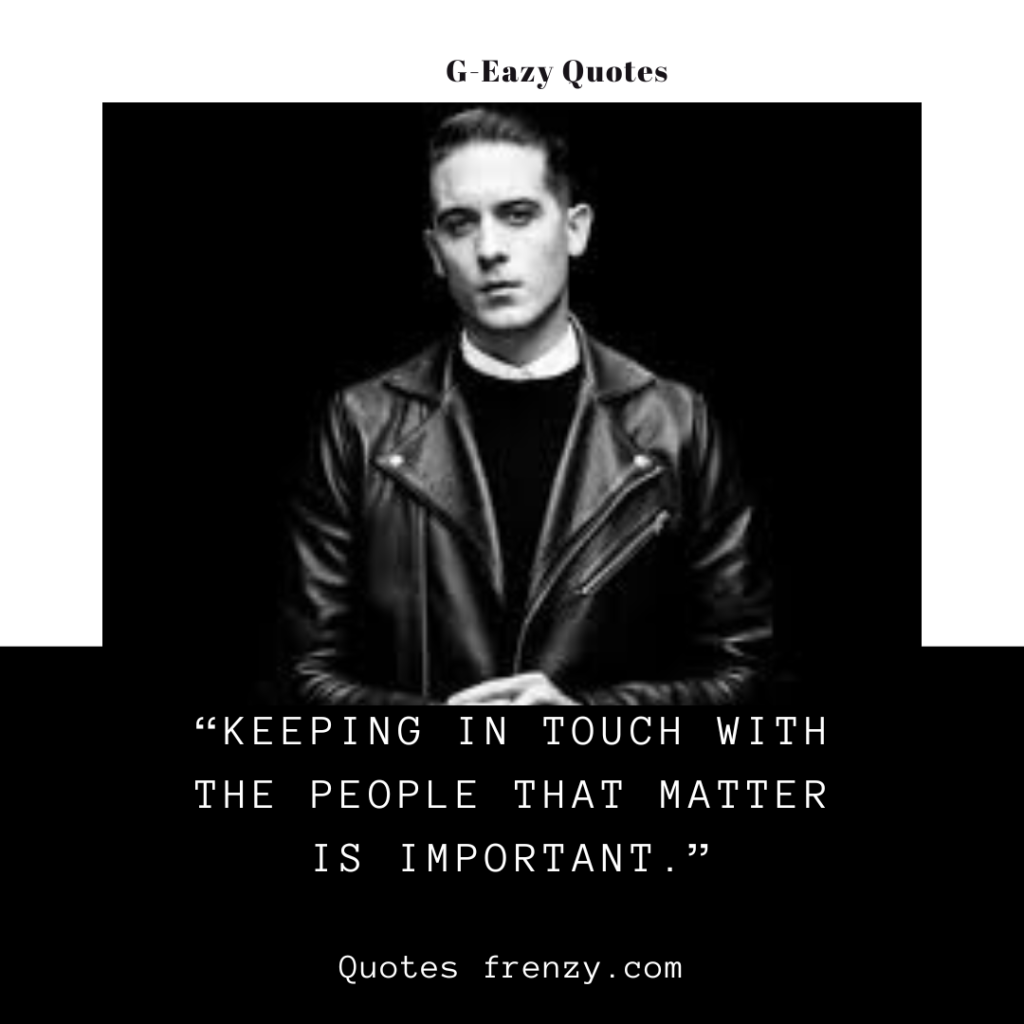 ---
Also read…
100+ Kevin Gates Quotes On Life, Success, Music
100 Best Eminem Quotes On Life, Music, Success
---
"If you push yourself to stay hungry, you're always working towards at least taking steps forward. If you're taking steps forward, then you're making progress."
---
"I hate picking out clothes."
---
"I try to find 15 minutes a day to just be alone without any distractions just for headspace to meditate and get my Zen on. I think that helps me get through the hecticness of the day on tour with the interviews, the sound check, the meet and greets, the show and the post-show meet and greets."
---
"I'd have to say the best part of being successful is being able to take care of my mom so she never has to worry about anything again and also being able to put my friends and people I care about in positions to win."
---
"It's important to push yourself to get better at your craft – whatever that is. It's important to grow and evolve with each project."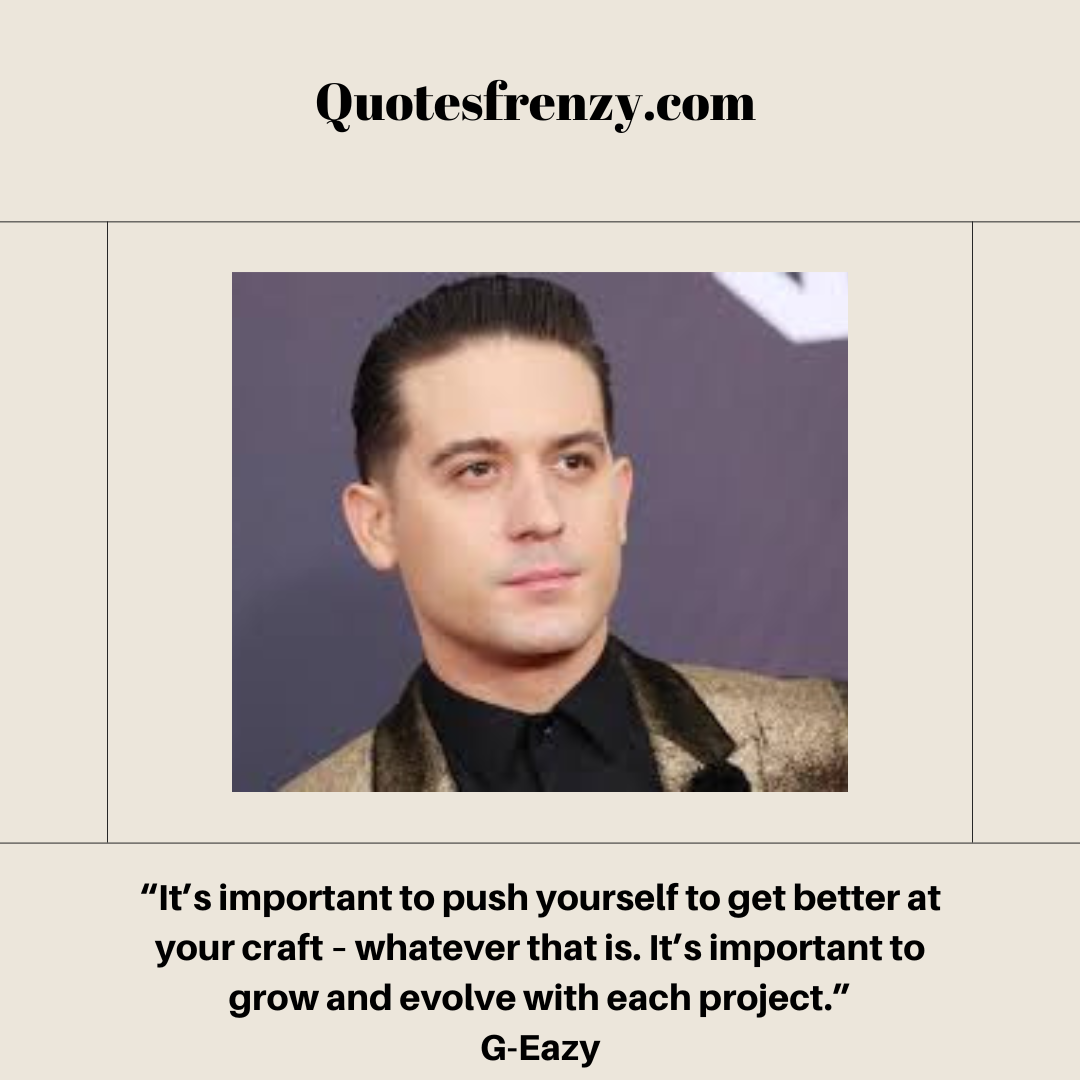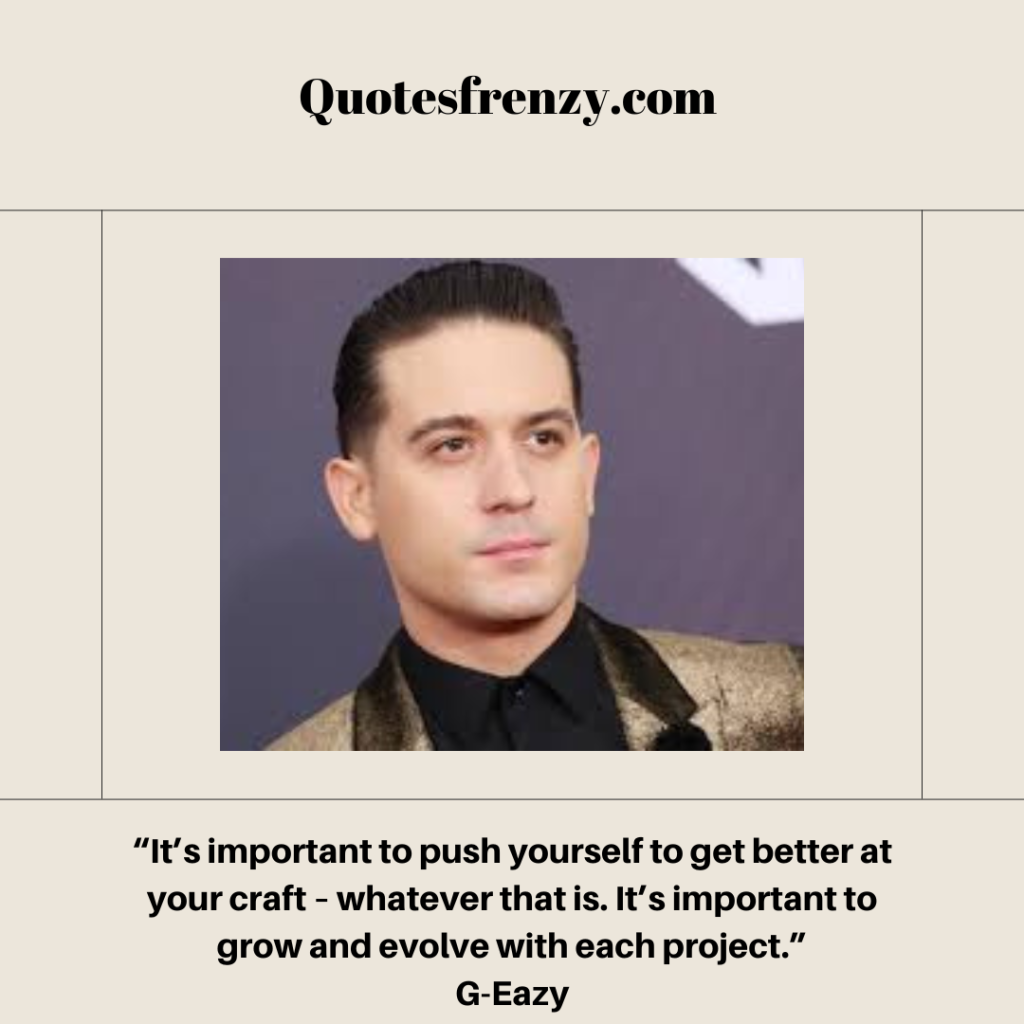 ---
"Touring is starting to feel more like home than home does."
---
"I think it's important to evolve and grow and take risks creatively, instead of repeating yourself and doing the same thing over and over."
---
"I think it's natural for a creative to be sensitive. If I'm in the studio and I write something, I think it's the greatest thing in the world; it's like my baby. I just made something out of thin air that exists now in a tangible form. It's the biggest thrill in my life."
---
"When you're around somebody like E-40, all you can do is watch and learn, and soak up game."
---
"I always thought that one day I would be somebody. I would be successful in music, and I would have fans that cared about my music. At the same time, I really feel like an ordinary guy; I have been an ordinary guy forever."
---
"If you get comfortable, that's how you fall off."
---
"I see myself as a hip-hop artist, but I never wanted to make music for a specifically white audience. That's not what I grew up around."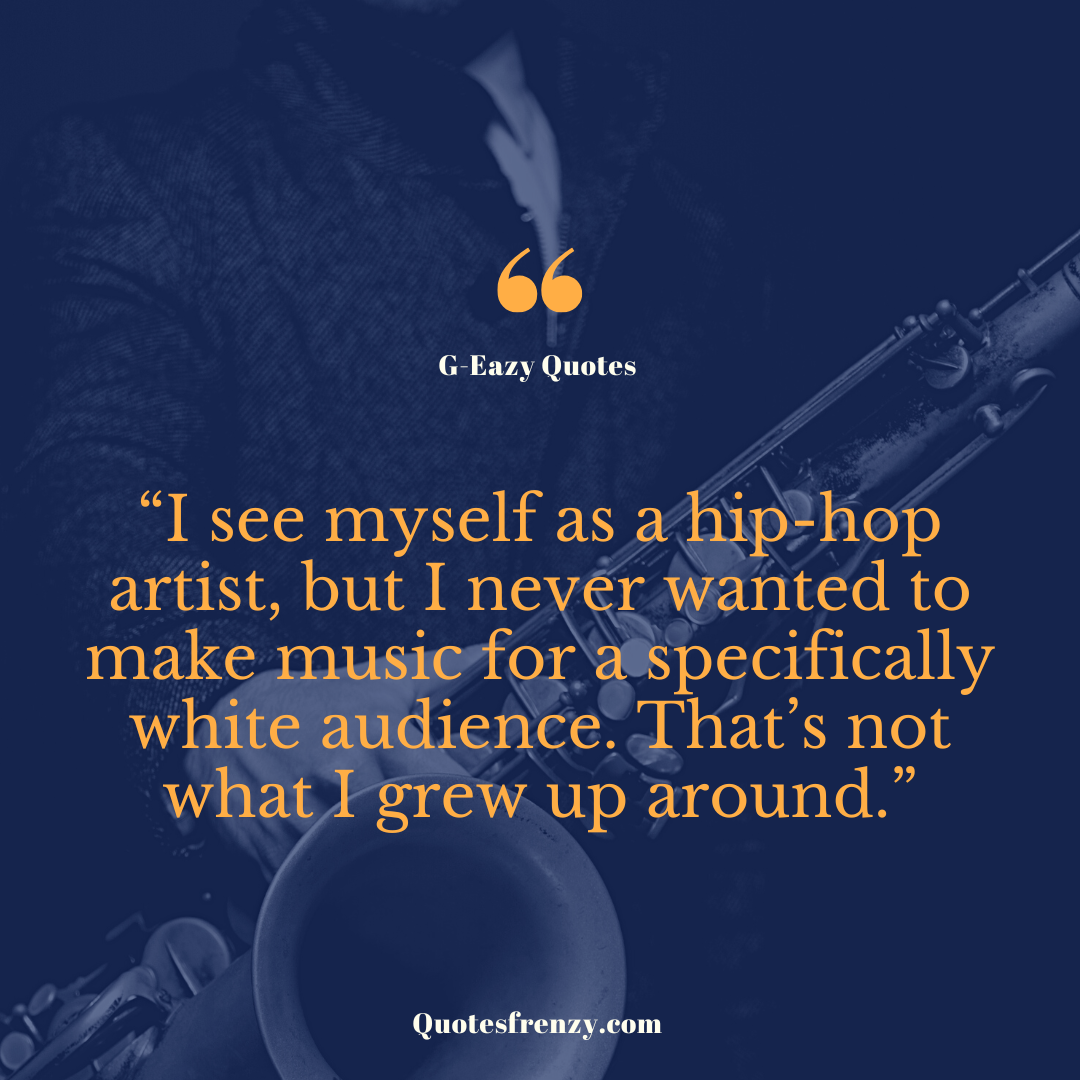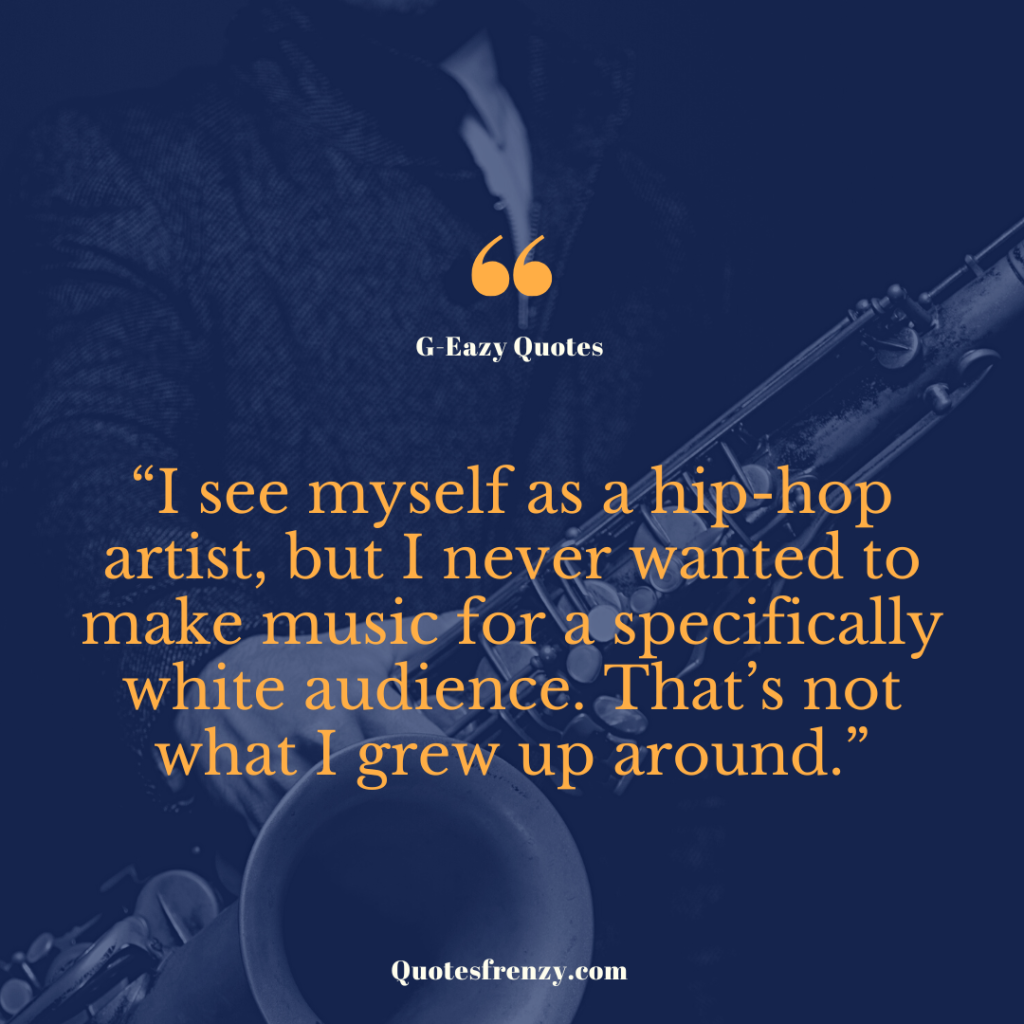 ---
"I listen to a wide array of music, all depends on the mood I'm in at the time."
---
"What inspires me is the desire to be on. The desire to be successful. The desire to reach people through my music and make a living off it and never have to do anything else. Being able to do music full time and travel the world and share this music with everybody. That's the dream."
---
"Life is good. I've got an apartment that is paid for with rap money. It's good. It's amazing. It's a blessing. I wake up every day and appreciate how much of a blessing this is getting to do this. But it is important to always stay humble, grounded, focused, and maintain that same ambition you had when you had nothing."
---
"I was 14 years old when I started rapping and I was terrible. I fell in love with it though and when that happens with me I become super passionate and go all the way with it."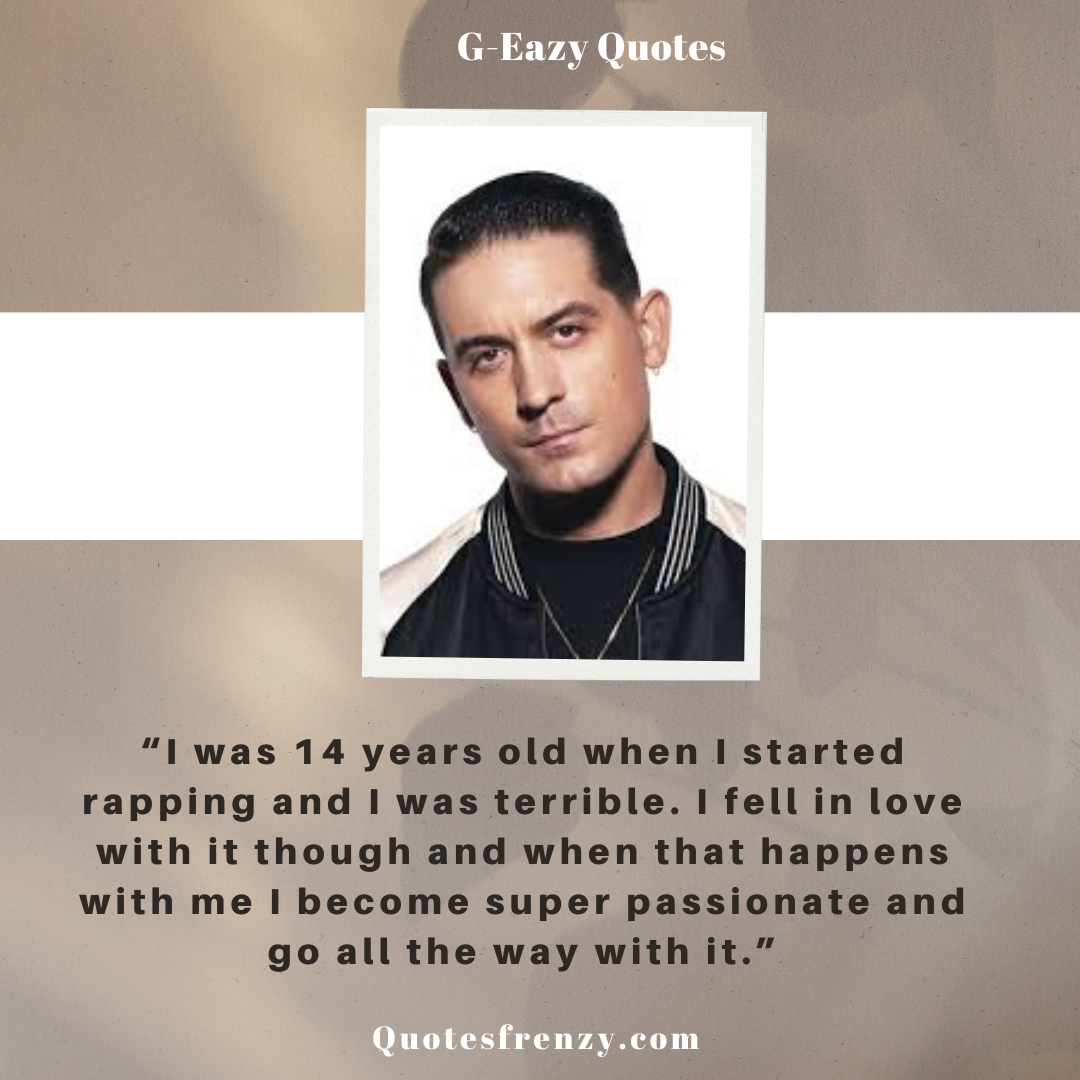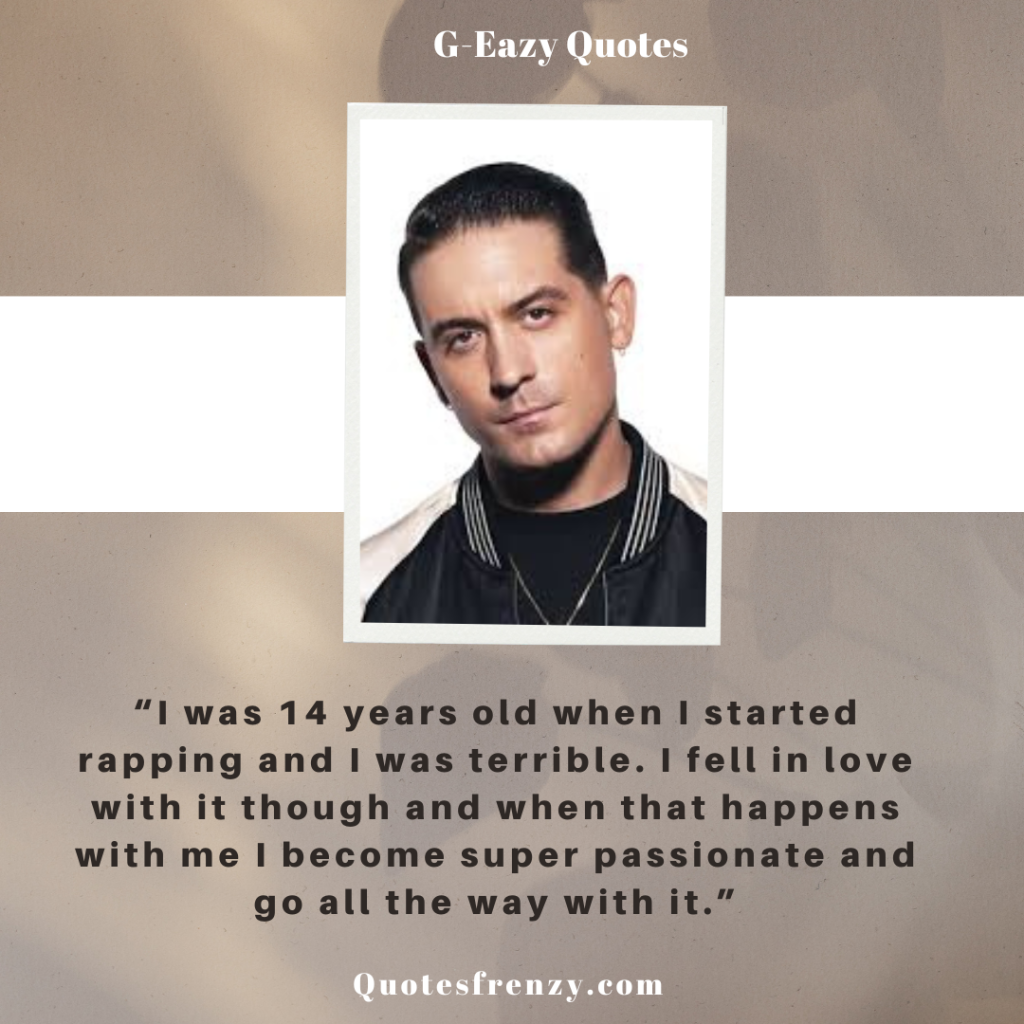 ---
"I had a job since I was old enough to work – since I was, like, 14."
---
"I think, back in the day, when I was first starting to make music, all I wanted to do was to get a record deal."
---
"Nothing tops making a living off your passion."
---
"When you're choosing the track list and the sequencing, it's important to make sure that there's some strong concepts on there and that it matters and it says something… that it sticks with people."
---
"In my opinion, creative control means a lot, I feel like I'm really in touch with who my fans are and what they like about my music, and I'm able to communicate directly with them."
---
"My mom was a single parent."
---
"Word of mouth is the most valuable form of marketing, but you can't buy it. You can only deliver it. And you have to really deliver."
---
"When you sample something, you're using the crutch of borrowing chords and melodies from a song that's already great, that's already stood the test of time, that's already special. When you're trying to do it all from scratch, you're writing something brand new that has to stand on its own."
---
"I've put myself in this position where I haven't set myself up with a Plan B. I don't have a safety net; it's all in."
---
"My whole career has been from scratch, so I never took it for granted that people care and support what I do."
---
"I think if you're constantly reinvesting into your content and giving the fans stuff, then you can continue to tour. You can continue to sell the merch and monetize the popularity of the brand."
---
"In anything I do I try to stay true to myself because I think that's what matters most, and then the challenge is getting all these different sides of my personality to fit together in one box. It isn't an easy task. But that's basically what the end result represents."
---
"Music isn't selling like it used to, but the one thing you can't steal or download is a live show experience or a t-shirt."
---
"A song or an album is never really done. You can work on it forever, but knowing when to call it a day and knowing when to walk away from it is extremely important."
---
"I've gone on in front of a crowd of 10 people and 7,000 people."
---
"Just wearing all black comes from Johnny Cash. I'm on the road so much that if I wear all black, my clothes never get dirty. You can't tell if I've worn the same shirt twice."
---
"I just want to make music that matters, that people will remember for a long time."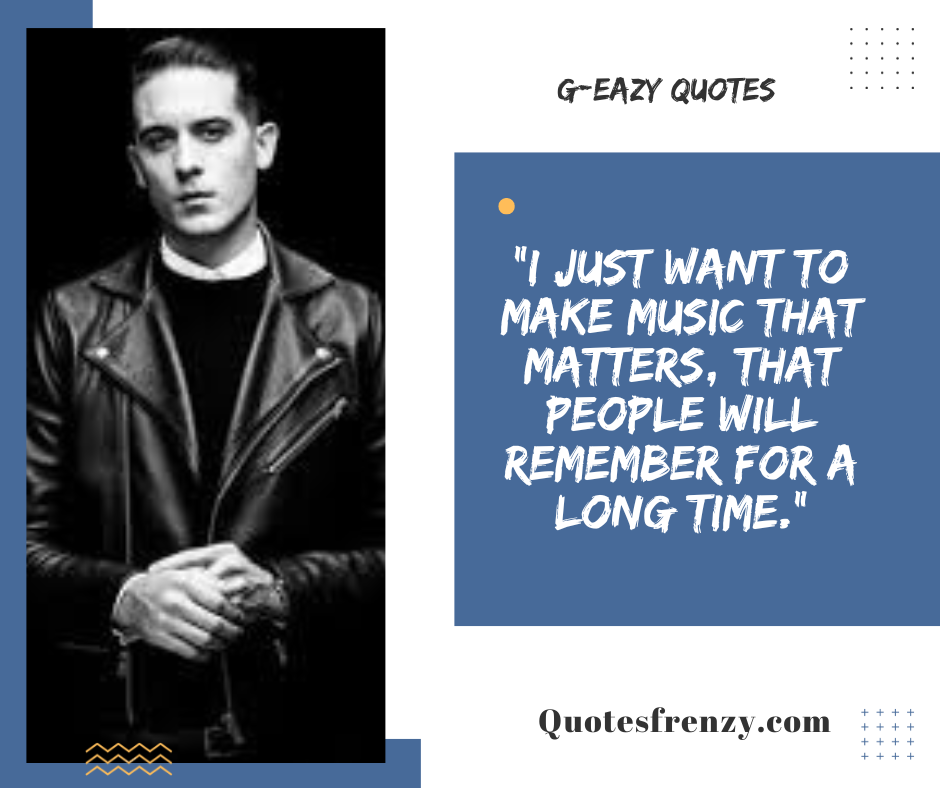 ---
"I think the special stuff [music] still finds a way to be heard, as long as you pair it with a good release strategy."
---
"Success is just being able to do what I love for a living, spend all my time doing it, connect with fans, and continue that for a long f**king time."
---
"I've dreamed of being on the road, traveling and touring, for as long as I've been into doing music. It's what I live for. I just wanna be Willie Nelson."
---
"When I started making music, I was so heavy into the hyphy movement. That's something you only know so much about if you were right there living in it, submerged in the culture."
---
"You have an entire generation of kids who grew up with the idea that music is something that you can download for free."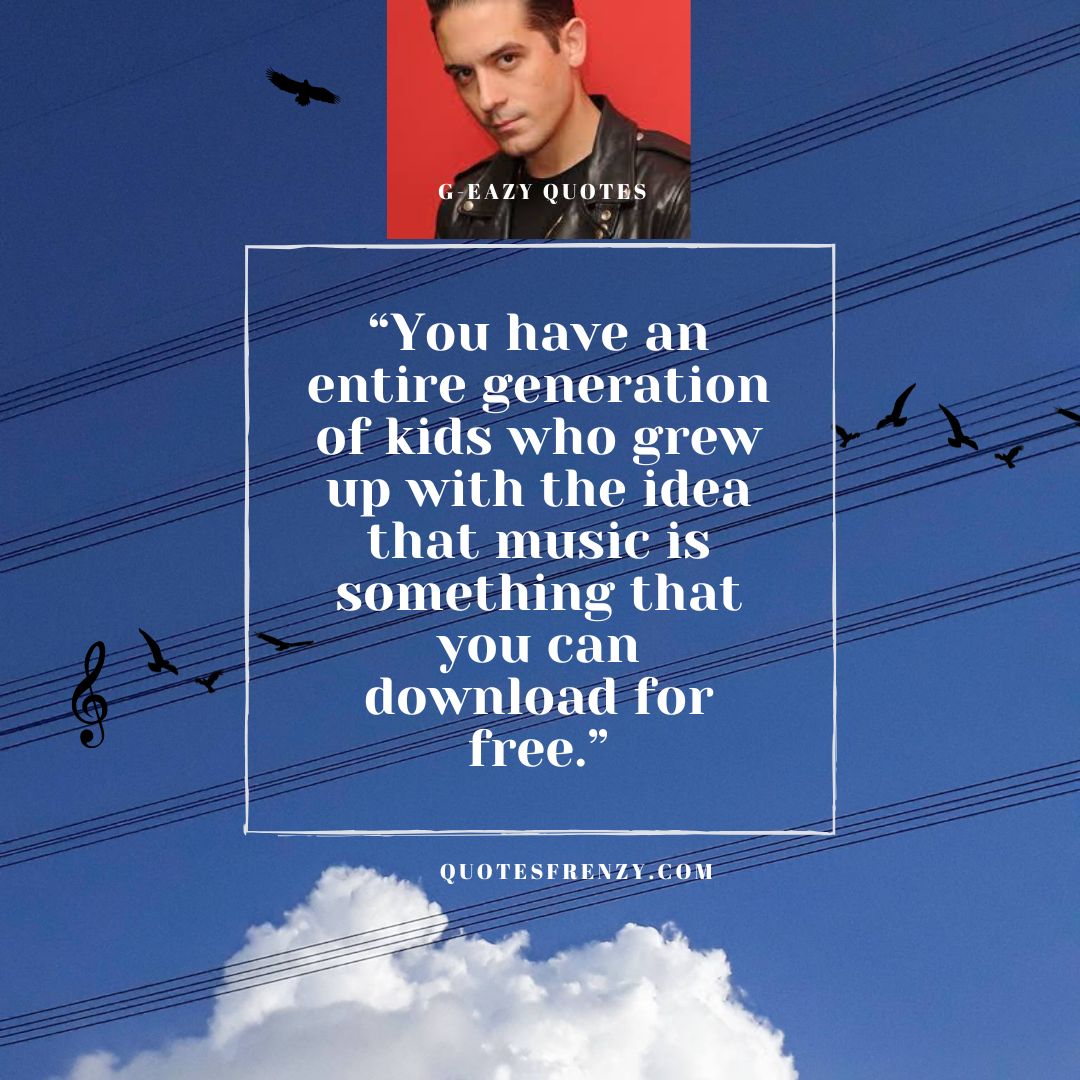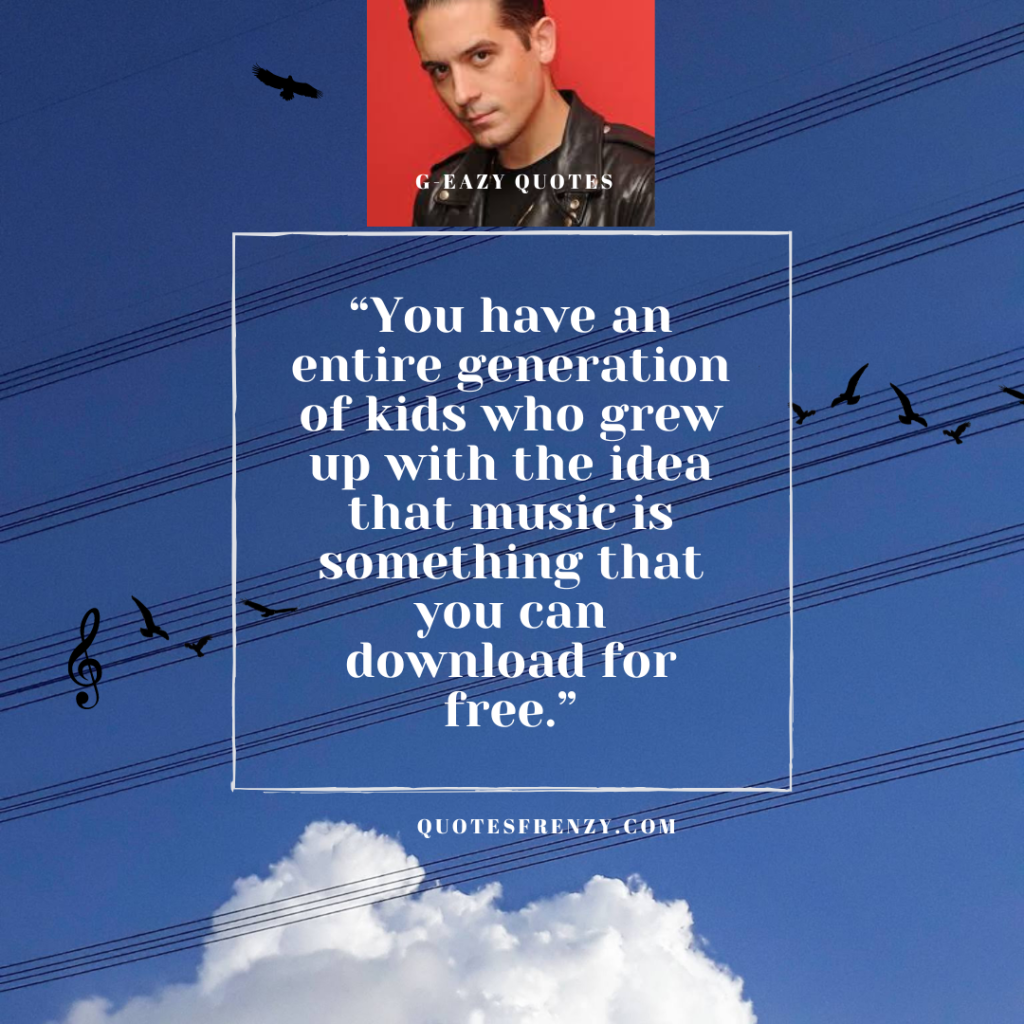 ---
"Anybody can have a great album in themselves but it's not until you bring it out and put it into tangible form and creating it and working on it in the studio that all of that comes to life you know what I mean?"
---
"I read the Steve Jobs book, and that kind of changed everything. I've been, like, an Apple geek my whole life and have always seen him as a hero. But reading the book, and learning about how he built the company, and maintaining that corporate culture and all that, I think that influenced me a lot."
---
"I don't know if most people know it or not, but I produce, like, 95% of my own stuff."
---
"I just kept telling myself that ultimately, the money that my grandparents had put away to go into my college fund, that they were investing for me to go to school and get this education, it had to be worth something."
---
"A great song can come from anybody. A great performance can come from anybody. It doesn't matter who you are, and that's truly what I believe."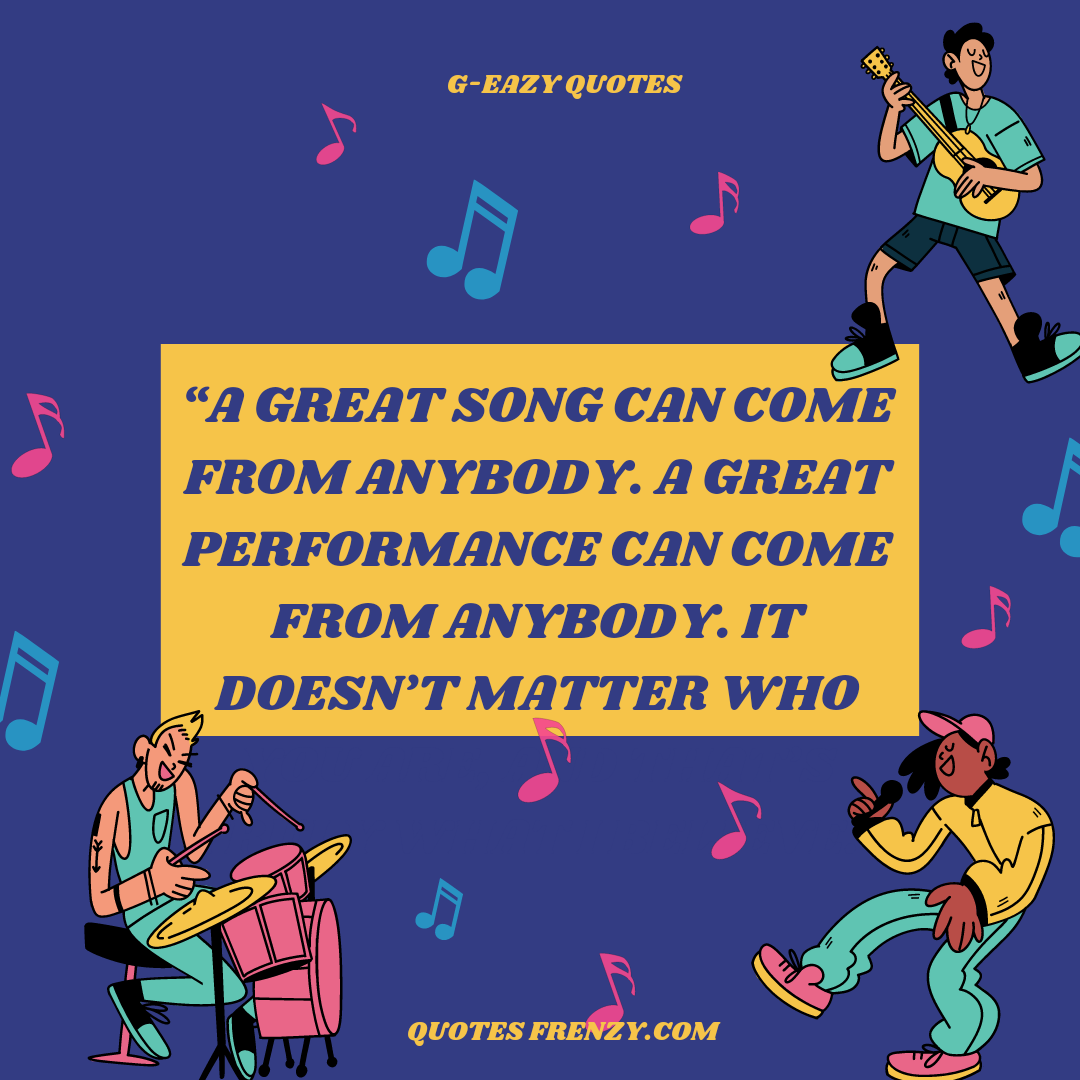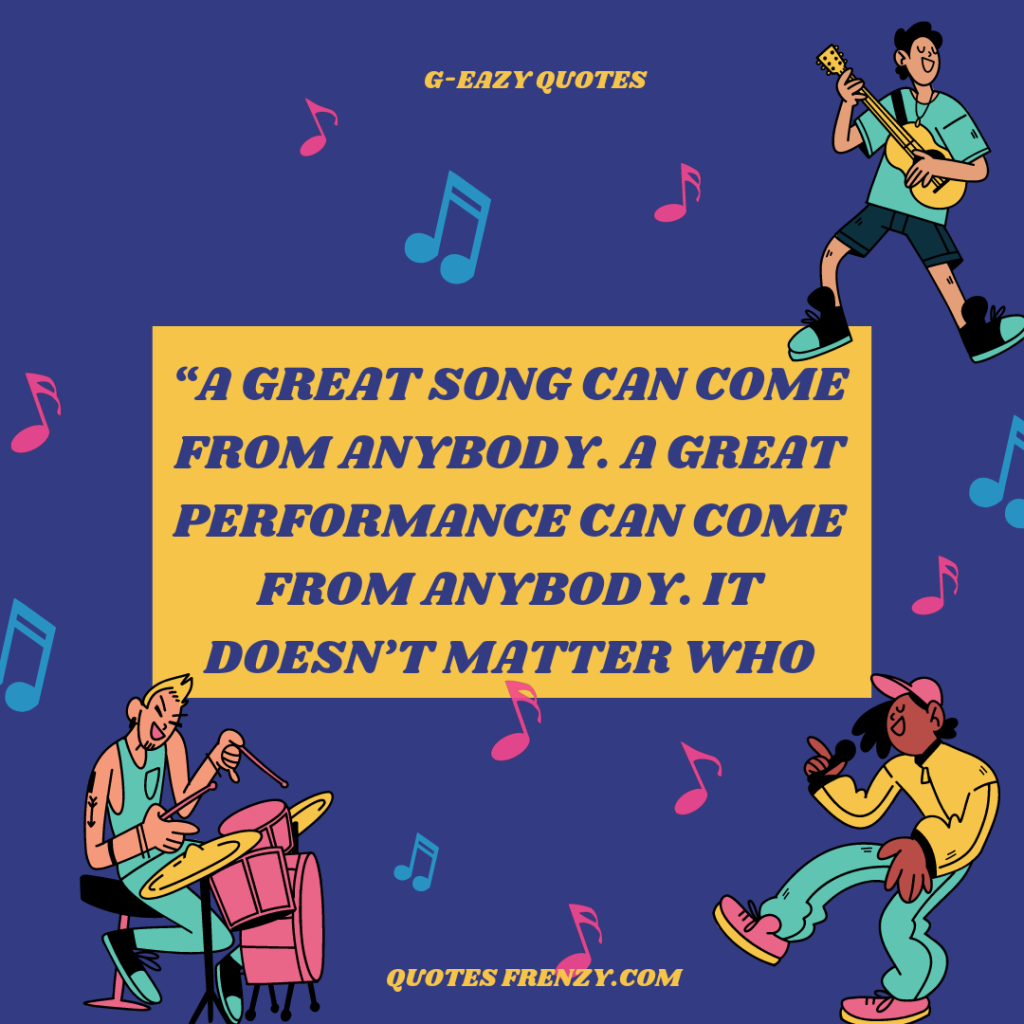 ---
"In the past, my process would start with a sample of another song, and I'd chop it up and use that as the basis of the song that I was making."
---
"Never give up and never conform."
---
"I'm a Gemini, so there's two people in me. Straight up. There's the nerd who is totally zoned out in the studio, EQ-ing this kick drum, raising this snare one decibel, or swapping this high hat out for another. Then there's the other side who's a performer. I have to go out on stage and be electric, a fire cracker, just run around the stage and give a show."
---
"I suppose sometimes the lack of privacy can be a little hard to deal with at times."
---
"I think my style revolves around the philosophy that less is more, that simplicity is the ultimate sophistication. That goes for my taste in design and in clothes, and even affects the way I approach music. I'm all about keeping things simple, and minimal, but being able to convey something powerful through that approach."
---
"Whenever I perform I try to connect with the crowd and give off energy so when they walk away from the show its remarkable and its something they talk about it, like 'damn I cant wait to come back to my show."
---
"The biggest thing for me is the new music. I'm playing a lot of new music that is not released yet on my tours. Seeing the reaction to that is super inspiring."
---
"I've matured as a person and so has the music… It's gotten more sophisticated and interesting I think."
---
"My mom would always play me a lot of late-'50s, late-'60s rock."
---
"When I first decided I wanted to make beats and write songs and stuff like that, it wasn't like I sat down and the first thing I wrote was even halfway legit. It took a while to find my way through it."
---
"You have this ability in hip hop to be invincibly cool, and that is a part of G-Eazy."
---
Nothing tops making a living off your passion – G Eazy Quotes And Sayings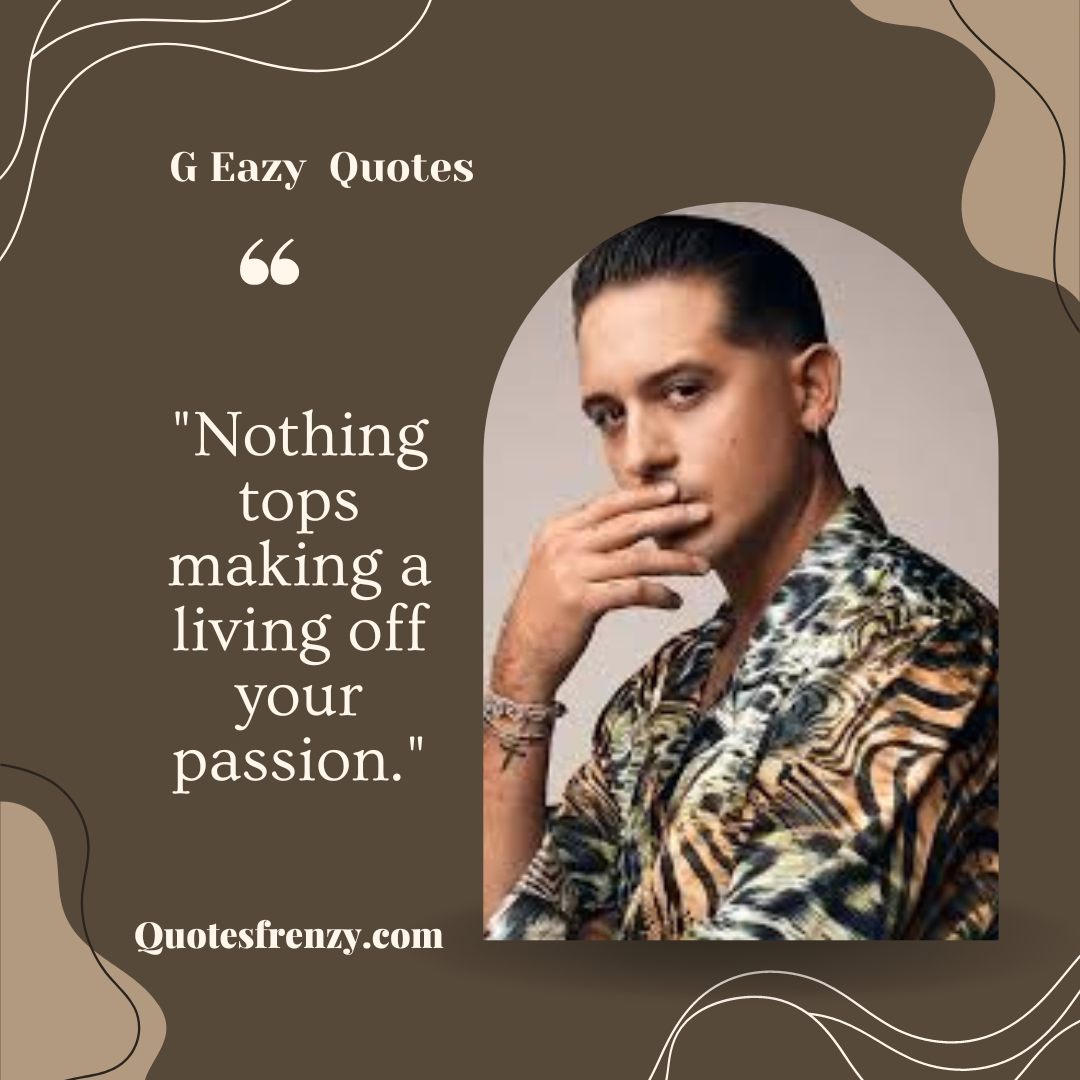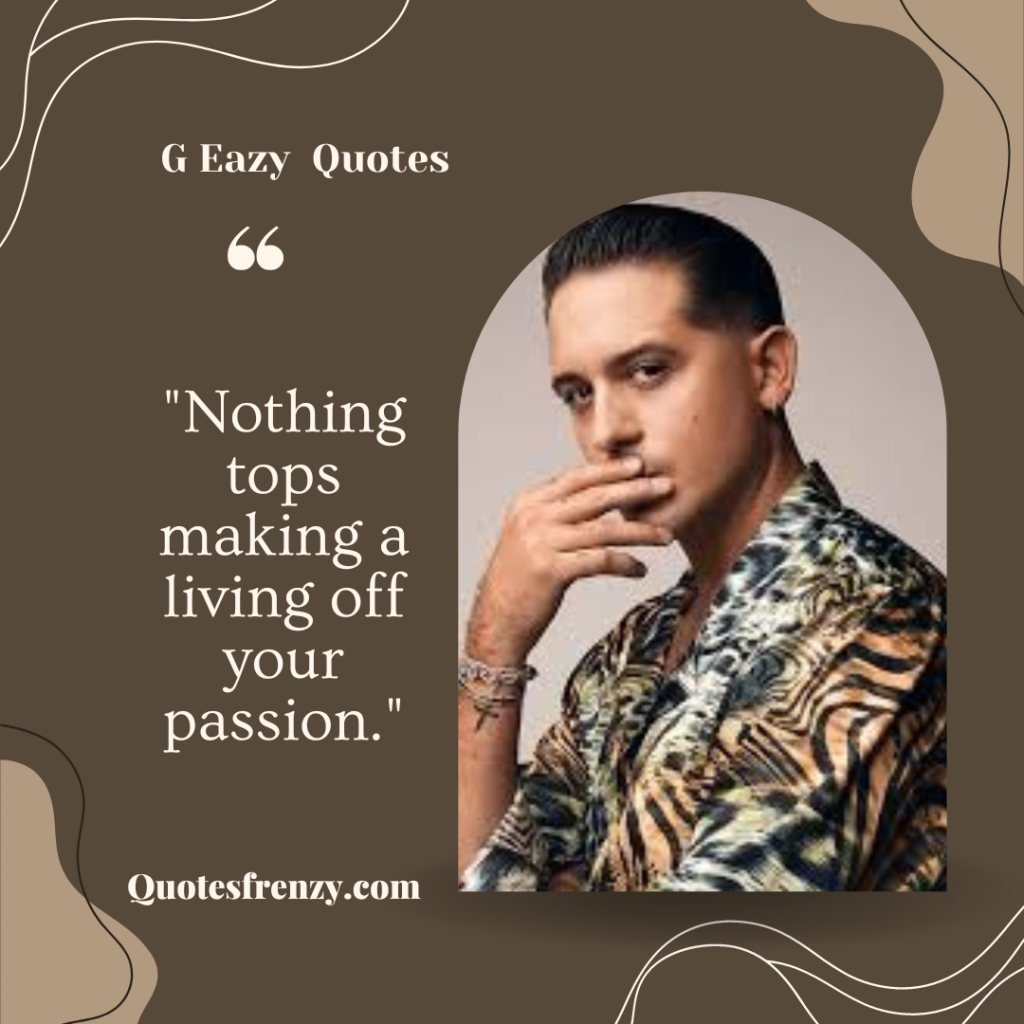 This is true when a person makes a living out of his passion, that feeling is very high, higher than the Mt. Everest. Nowadays, people often struggle to choose to go along with their passion. The major issue being the passion he has must be not a respectable one in the society or not the one that makes a lot of bucks for an individual. But remember, you will always have to follow your passion for finding happiness in your life and to find your true self.
If you get comfortable, that's how you fall off –  G Eazy Quotes And Sayings

Indeed, according to this G-Eazy quote, people often pull off their engines feeling that this is enough for their life and settle there. They feel safe and comfortable. And when a person feels comfortable at any point of time in his life, it is not a good sign, it means he is settling for the price which he is not built for. And sooner that comfort zone of his is going to wear off. So never settle!
The above G Eazy Quotes And Sayings are of deep meaning and essence, that when learned and employed in real life, you will find life very interesting and worth living!