1- I would rather have had one breath of her hair, one kiss from her mouth, one touch of her hand, than eternity without it.
Unknown source
2- I believe that if I should die, and you were to walk near my grave, from the very depths of the earth I would hear your footsteps.
Benito Perez Galdos
3- Falling asleep in your arms in like falling asleep in heaven.
Anon
4- I want to be in your arms, where you hold me tight and never let me go.
Jen
5- Love at first sight is easy to understand; it's when to people have been looking at each other for a lifetime that it become a miracle.
Unknown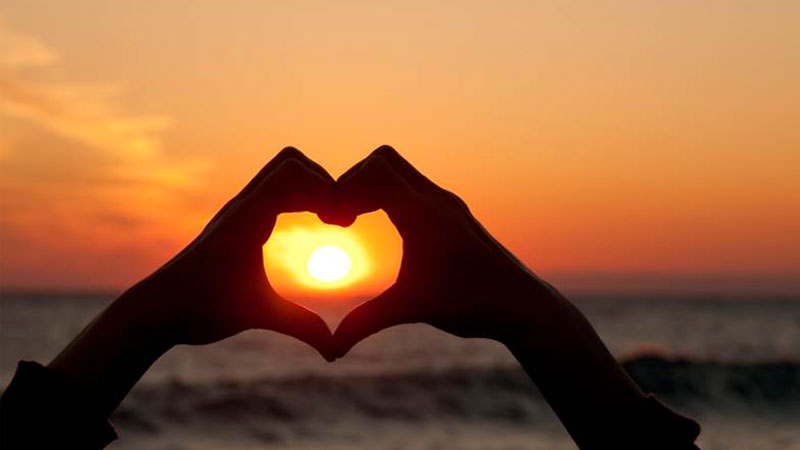 6- It's the same old heart of mine! But it plays brand new beat from the day I met you, I love you..
Unknown
7- Sweetheart, I will give you 99% of my heart; I should make it 100%, but I need 1% to stay alive.
Anonymous
8- I miss your smile, your voice and your sweet look that tells me how much I am loved.
Unknown
9- Real love stories never have endings.
Richard Bach
10- Loving you was my favorite mistake.
Unknown
11- Your eyes are the sweetest stars I've ever seen.
Moulin Rouge
12- The closer I'm bound in love to you, the closer I am to free.
Robert G. Ingersoll
13- I will love you all my life and when I die I will still love you through eternity and beyond.
Unknown
14- True love is when you're still dancing, long after the music has stopped.
Unknown
15- A simple I love you means more than money.
Frank Sinatra
16- Two souls with but a single thought, two hearts that beat as one.
John Keats
17- Give her two red roses, each with a note. The first note says For the woman I love and the second, For my best friend.
Anonymous
18- Do you love me because I am beautiful, or am I beautiful because you love me?
Oscar Hammerstein II, Cinderalla
19- There is only one thing can never die – LOVE. To love another person is to see the face of God
Victor Hugo
20- I never knew how to worship until I knew how to love.
John Ciardi
21- Why do I love you? Because you are and always have been my dream.
Source Unknown
22- Love is composed of a single soul inhabiting two bodies.
Aristotle
23- A heart that loves is always young.
Greek Proverb
24- Every moment spent with you is like a beautiful dream come true… I Love You!
Matthew S.
25- Love is the only satisfactory answer to the problem of human existence.
Erich Fromm
26- I have learned not to worry about love; But to honor its coming with all my heart.
Alice Walker
27- Every time I want to die I close my eyes, picture your face and then somehow, everything is okay again.
Anonymous
28- Here's my love, take it. Here's my soul, use it. Here's my heart, don't break it. Here's my hand, hold it and together we will make it forever.
Unknown
29- I tell you I love you every day for fear that tomorrow isn't another. Love is sweet when it's new, but sweeter when it's true. Love is what is left in a relationship after all the selfishness has been removed.
Cullen Hightower
30- As you melt this heart of stone you take my hand to guide me home and now I'm in love.
Michael Learns To Rock
31- I love you, not only for what you are, But for what I am when I am with you. A man falls in LOVE through his eyes, a women through her ears. Love built on beauty, soon as beauty, dies. Love is that condition in which the happiness of another person is essential to your own.
Unknown
32- Love in its essence is spiritual fire.
Emmanuel Swedenborg
33- The magic of first love is our ignorance that it can never end.
Benjamin Disraeli
34- When we love, we are the universe and the universe lives in us.
O. Pirmez
35- Suddenly the world seems such a perfect place, suddenly it moves with such a perfect grace, suddenly my life doesn't seem such a waste, it all revolves around you.
Moulin Rouge
36- There is only one happiness in life: to love and be loved.
George Sand
37- I want to be in your arms, where you hold me tight and never let me go.
Jen
38- Here is my heart, guard it well.
French saying
39- The magic words for a great relationship are, "I love you just the way you are.
Jonathan Lockwood Huie
40- There are only two times that I want to be with you… Now and Forever.
Unknown
41- Come live with me and be my love, and we will some new pleasures prove, of golden sands, and crystal beaches, with silken lines and silver hooks.
John Dunne
42- To love is to know the sacrifices which eternity exacts from life.
John Oliver Hobbes
43- They say a picture is worth a thousand words, but not even a thousand pictures could ever come close to expressing my love for you!
Anonymous
44- When we are in love we often doubt that which we most believe.
La Rochefoucauld
45- All that I love loses half its pleasure if you are not there to share it.
Clara Ortega
46- Hold my hand and I'll take you there, somehow, someday, somewhere.
West Side Story
47- If you love me, let me know. If not, please gently let me go.
Anonymous
48- At the touch of love, everyone becomes a poet.
Plato
49- Love, you know, seeks to make happy rather than to be happy.
Ralph Connor
50- To get the full value of a joy you must have somebody to divide it with.
Mark Twain
51- We are obliged to love one another. We are not strictly bound to "like" one another.
Thomas Merton
52- Love me now, love me never, but if you love me, love me forever.
Unknown
53- Give all to love; obey thy heart.
Ralph Waldo Emerson
54- Life has not risk. Love just seems to make life not just livable, but a gallant, gallant event.
Toni Morrison
55- The better part of one's life consists of Love.
Abraham Lincoln
56- Love won't be tampered with, love won't go away. Push it to one side and it creeps to the other.
Louise Erdrich
57- love is like a pen: you can try to scratch it off but you can't erase it!!!
Andrea
58- Love is the essence of God.
Ralph Waldo Emerson
59- Love is not what we become, but who we already are.
Steven Levine
60- Love lasts when the relationship comes first.
Abraham Lincoln
61- Love would never leave us alone.
Bob Marley
62- True love is a wonder that has no end or beginning.
Anonymous
63- Love does not dominate; it cultivates.
Johann Wolfgang von Goethe
64- Love is the big booming beat which covers up the noise of hate.
Margaret Cho
65- Love is smiling on the inside and out.
Jennifer Williams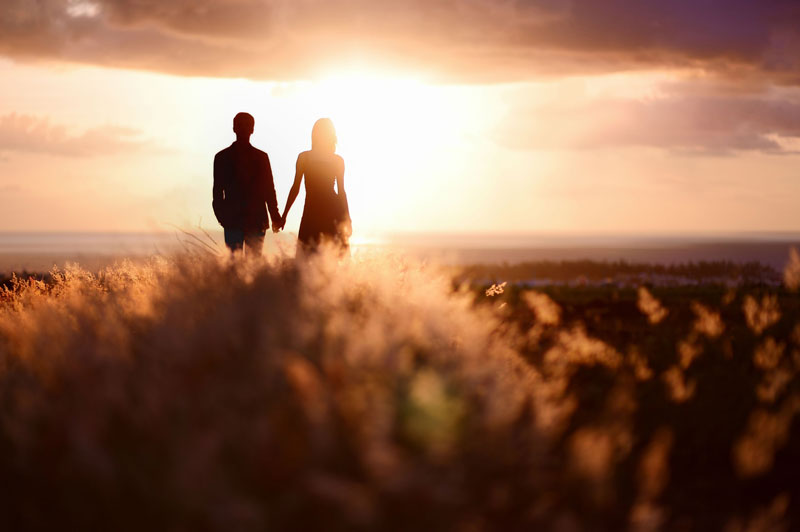 66- True love begins when nothing is looked for in return.
Antoine De Saint-Exupery
67- Where there is great love, there are always wishes.
Willa Cather
68- Love is a quality, not a quantity.
Vanna Bonta
69- Love is the condition in which the happiness of another person is essential to your own.
Robert Heinlein
70- Things are beautiful if you love them.
Jean Anouilh
71- Love builds bridges where there are none.
Anonymous
72- Love is the poetry of the senses.
Honore de Balzac
73- Love is like a blazing flame, golden and full of warmth.
Ben Oliver
74- In real love you want the other person's good. In romantic love, you want the other person.
Margaret Anderson
75- You know you are in love when you see the world in her eyes, And her eyes everywhere in the world.
David Levesque
76- Never pretend to a love which you do not actually feel, for love is not ours to command.
Alan Watts
77- Love life and life will love you back. Love people and they will love you back.
Arthur Rubinstein
78- Love and magic have a great deal in common. They enrich the soul, delight the heart. And they both take practice.
Nora Roberts
79- To love is to receive a glimpse of heaven.
Karen Sunde
80- Love lets the other be, but with ultimate affection.
Unknown
81- There are times when I fall in love with someone new, but I always seem to find myself back in love with you.
Unknown
82- The best love is the kind that awakens the soul, that makes us reach for more, that plants a fire in our hearts and brings peace to our minds.
Unknown
83- Love is when you can't use words to describe how you feel.
Unknown
84- I love thee to the depth and breadth and height my soul can reach…
Elizabeth Barrett Browning
85- Love cures people – both the ones who give it and the ones who receive it.
Karl Menninger
86- Love either finds equality or makes it.
John Dryden
87- Love is infallible; it has no errors, for all errors are the want of love.
William Law
88- If you have reasons for loving someone, then you are using your mind, but if you love someone for no reason, then you are using your heart.
Unknown
89- Sometimes we make love with our eyes. Sometimes we make love with our hands. Sometimes we make love with our bodies. Always we make love with our hearts.
Unknown
90- Love is a spirit of all compact of fire.
William Shakespeare
91- Love is always bestowed as a gift – freely, willingly and without expectation. We don't love to be loved; we love to love.
Leo Buscaglia
92- We can never really love anybody with whom we never laugh. Love is in the giver, not the gift.
William Sloan Coffin
93- Love is like the wind, powerful yet beautiful. Love is the energy of the soul. Love is what heals the personality. There is nothing that cannot be healed by love. There is nothing but love.
Gary Zukav
94- Loving a person is loving everything but the person. Being in love with that person is loving everything and that person.
Unknown
95- I love you enough to fight for you, compromise for you, and sacrifice myself for you if need be. I love you this much!
Unknown
96- All, everything that I understand, I understand only because I love.
Leo Tolstoy
97- True love is eternal, infinite, and always like itself. It is equal and pure, without violent demonstrations: it is seen with white hairs and is always young in the heart.
Honore de Balzac
98- Love is the strongest force the world possesses, and yet it is the humblest imaginable.
Mahatma Gandhi
99- Love Is When You Don't Want To Go To Sleep, Because Reality Is Better Than A Dream.
Unknown
100- Love is the only sane and satisfactory answer to the problem of human existence.
Eric Fromm
101- Love isn't there to make us happy. I believe it exists to show us how much we can endure.
HERMANN HESSE
102- And think not, you can direct the course of love; for love, if it finds you worthy, directs your course.
Khalil Gibran
103- Love doesn't have a definition because defining it would only make it limited.
Unknown
104- Love is the beginning of all the joy which nature has store for us. There is no remedy for love than to love more.
Henry David Thoreau
105- Take Love, multiply it by infinity and take it to the depths of forever…and you still have only a glimpse of how I feel for you.
Meet Joe Black
106- Everyone admits that love is wonderful and necessary, yet no one agrees on just what it is.
Diane Ackerman's ardency
107- True love brings up everything you're allowing a mirror to be held up to you daily.
Jennifer Aniston
108- Love is a circle that doth restless move in the same sweet eternity of love.
Robert Herrick
109- The love that flows through your heart purifies not only your own spirit, but the love you share with others.
Caroline Myss
110- Love is an act of courage, not of fear.
Paolo Freire
111- Love is the magician that pulls man out of his own hat.
Ben Hecht
112- The most powerful symptom of love is a tenderness which becomes at times almost insupportable.
Victor Hugo
113- To love is to know we are immersed not in darkness, but in light.
Unknown
114- Love is something eternal; the aspect may change, but not the essense.
Vincent Gogh
115- Love is a mutual self-giving which ends in self-recovery.
Fulton J. Sheen
116- If I know what love is, it is because of you.
Herman Hesse
117- I only want to love once, but I want to love everybody for the rest of my life.
Lauren Ford
118- Love is The irresistible desire to be irresistibly desired.
Robert Frost
119- When you love someone it could be sad sometimes, and sometimes it can be lonely, but it will make you happier than you've ever been.
Unknown
120- To love and win is the best thing. To love and lose, the next best.
William M. Thackeray
121- Love is like a butterfly. It goes where it pleases and it pleases where it goes.
Unknown
122- We loved with a love that was more than love.
Edgar Allan Poe
123- I am a crystal goblet in my Love's hand. Look into my eyes if you don't believe me.
Jalal Al-Din Rumi
124- There is not enough love and goodness in the world for us to give any of it away to imaginary things.
Nietzsche
125- Love is the only water that can quench the heart's thirst.
Anonymous
126- Love is a hard rock between two people and can't be torn apart.
Unknown
127- Love conquers all things; let us too surrender to love.
Virgil
128- You can't make someone love you. All you can do is be someone who can be loved. The rest is up to the person to realize your worth.
Unknown
129- Love and magic have a great deal in common. They enrich the soul, delight the heart. And they both take practice.
Nora Roberts
130- Love is like swallowing hot chocolate before it has cooled off. It takes you by surprise at first, but keeps you warm for a long time.
Unknown
131- What is Love? It is you and me together.
Unknown
132- Love appears in moments, how long can I hold a moment, as my moment fades, I yearn to catch sight or sound of you, to feel the surging of my heart erupt into joyous sounds of laughter.
Chris Watson
133- Love expects no reward. Love knows no fear. Love Divine gives — does not demand. Love thinks no evil; imputes no motive. To Love is to share and serve.
Sivananda
134- I am entirely your, that if I might have all the world given me, I could not be happy but in your love.
Duke of Marlborough
135- Love grows by giving. The love we give away is the only love we keep. The only way to retain love is to give it away.
Elbert Hubbard
136- When you are in Love you can't fall asleep because reality is better than your dreams.
Dr Seuss
137- Love is an instinct and hence beyond mind's control. Love is an emotion and works always with motion.
Unknown
138- Love is the beauty of the soul.
Saint Augustine
139- Love not only forgives but it also seeks forgiveness.
R. Robert Flatt
140- Love is a canvas furnished by nature and embroidered by imagination.
Voltire
141- In love, one and one are one.
Unknown
142- Love is not sweet talks and flowers, but love is forgiving and compromising.
Unknown
143- Love of beauty is taste. The creation of beauty is art.
Ralph Waldo Emerson
144- Love is an irresistible desire to be irresistibly desired.
Robert Frost
145- Love is the only thing that we can carry with us when we go, and it makes the end so easy.
Louisa May Alcott
146- Love is made by two people, in different kinds of solitude. It can be in a crowd, but in an oblivious crowd.
Louis Aragon.
147- If you love someone you would be willing to give up everything for them, but if they loved you back they'd never ask you to.
Anon
148- To love is to place our happiness in the happiness of another. Love begins with a smile, grows with a kiss, and ends with a teardrop.
Anonymous
149- The greatest happiness of life is the conviction that we are loved – loved for ourselves, or rather, loved in spite of ourselves.
Victor Hugo
150- Keep love in your heart. A life without it is like a sunless garden when the flowers are dead.
Oscar Wilde
151- Love is like a baby; it needs to be treated gently.
Congolese Proverb
152- When you love someone all yours saved up wishes start coming out.
Unknown
153- Where there is love there is life.
Mahatma Gandhi
154- Love is like an eternal flame, once it is lit, it will continue to burn for all time.
Kamila
155- Love, like a river, will cut a new path whenever it meets an obstacle.
Crystal Middlemas
156- Love is never afraid of giving too much.
Unknown
157- When your heart is full of Love, what room is there for fear?
Harold Klemp
158- Love is shown in your deeds, not in your words.
Fr. Jerome Cummings
159- Love is still the Eternal Calm of Strife.
Fungus the Bogeyman
160- He who is filled with love is filled with God himself.
St. Augustine
161- Love is patient and kind, love is not jealous or boastful, it is not arrogant or rude.
Harold Klemp
162- Love does not begin and end the way we seem to think it does. Love is a battle, love is a war; love is a growing up.
James Baldwin
163- Love is the hardest habit to break, and the most difficult to satisfy.
Drew Marrymore
164- Love does not begin and end the way we seem to think it does. Love is a battle, love is a war; love is a growing up.
James Baldwin
165- Love comes unseen; we only see it go.
Austin Dobson
166- Love is the basic need of human nature, for without it life is disrupted emotionally, mentally, spiritually, and physically.
Karl Menninger
167- Love cannot endure indifference. It needs to be wanted. Like a lamp, it needs to be fed out of the oil of another's heart, or its flame burns low.
Henry Ward Beeche
168- Love is the wisdom of the fool and the folly of the wise.
Samuel Johnson
169- Love and you shall be loved. All love is mathematically just, as much as two sides of an algebraic equation.
Ralph Waldo Emerson
170- In love, there is always one who kisses & one who offers the cheek.
French proverb
171- Love takes up where knowledge leaves off.
Thomas Aquinas
172- It is not love that hurts, It is the absence of it that does.
Unknown
173- Loves makes your soul crawl out from its hiding place.
Zora Neale Hurston
174- Love is like quicksilver in the hand. Leave the fingers open and it stays. Clutch it, and it darts away.
Dorothy Parker
175- Love is like water; We can fall in it. We can drown in it. And we can't live with out it.
Unknown
176- Love is not a matter of counting the years… But making the years count.
Michelle St. Amand
177- If he loved you with all the power of his soul for a whole lifetime, he couldn't love you as much as I do in a single day.
Wuthering Heights
178- Love is not sweet talks and flowers, but love is forgiving and compromising.
Unknown
179- Love is a journey and with the right mate, its a joyful one.
Anonymous
180- Love is a path to the heart that knows its own way.
Lamar Cole
181- To love deeply in one direction makes us more loving in all others.
Anne-Sophie Swetchine
182- Love don't teach us to weak, but to raise power. Love don't teach us to ridicule ourself, but to raise pride. Love don't weak the spirit, but to raise spirit.
Hamka
183- Love possesses not nor would it be possessed; For love is sufficient onto love.
Kahil Gibran
184- Real love is a permanently self-enlarging experience. Falling in love is not.
M. Scott Peck
185- Love puts the fun in together, The sad in apart, The hope in tomorrow,The joy in the heart.
Anonymous
186- Once you love, you cannot take it back, cannot undo it. What you felt may have changed, shifted slightly, yet still remains love.
Casey
187- When your having a bad day-remember I love you.
jasmineAkAMrzRoss
188- Love works a different way in different minds, the fool it enlightens and the wise it blinds.
John Dryden
189- Love is the final end of world's history. The amen of the universe.
Novalis
190- You're in love. That makes you actually kind of boring to people who aren't in love.
Claudia Gray
191- Love isn't just for the smart of talented, but for all the amimals God created.
Sarah Wonders
192- Love is a great wrecker of peace of mind.
Susan Cheever
193- Love, free as air at sight of human ties, Spreads his light wings, and in a moment flies.
Alexander Pope
194- Love is saying "I feel differently," instead of "You're wrong.
Anonymous
195- If you love someone, do not hide it. Go tell him before he finds someone else.
Unknown
196- The way to love anything is to realize that it might be lost.
G. K. Chesterton
197- Love distills desire upon the eyes; love brings bewitching grace into the heart.
Euripides
198- One who walks the road with love will never walk the road alone.
C. T. Davis
199- The only true love is love at first sight; second sight dispels it.
Israel Zangwill
200- Love is a spendthrift, leaves its arithmetic at home, is always 'in the red'.
Paul Scherer