Prayer Quotes-A prayer is a few words that you tell God. The few words can be for Thanksgiving, apology or ask for a favor.  In most difficult moments in life is when you find many people praying. A prayer should be an everyday routine, at least once in the morning and once in the evening.
The prayers are supposed to be said with a humble and kind heart.  The prayers we make helps us achieve the goals that we have set and worked for.  Prayer Quotes are enough to teach us the value of being prayerful. The following are some of them
"Prayer Is the Key Of the Morning And the Bolt Of the Evening." – Mahatma Gandhi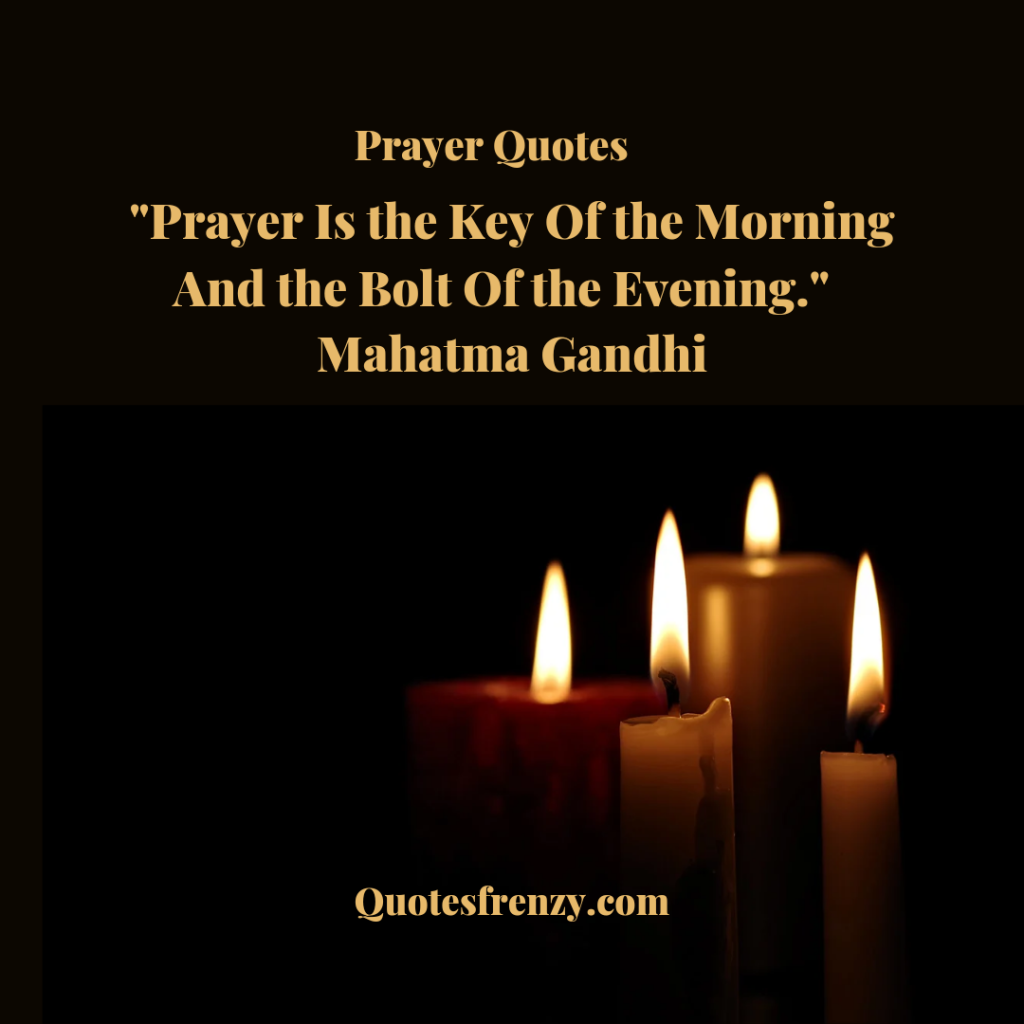 In the morning we need to thank the Protector for the protection that they provided during the silent night. In the morning we need to ask God for his grace and guidance throughout the day. Morning prayers are the beginners of the day, they make the day run smoothly.
---
Famous Prayer Quotes
---
"Prayer is as natural an expression of faith as breathing is of life." Jonathan Edwards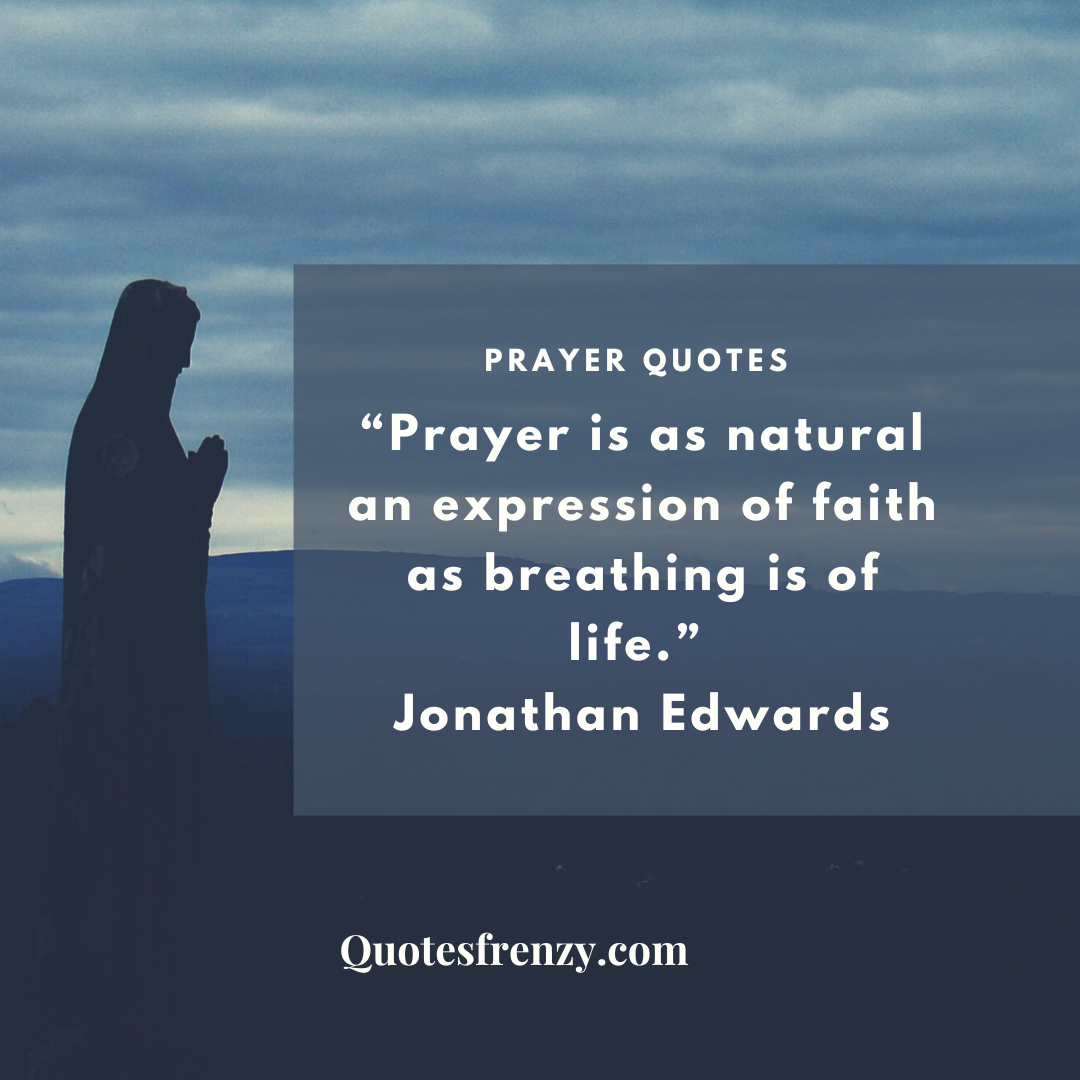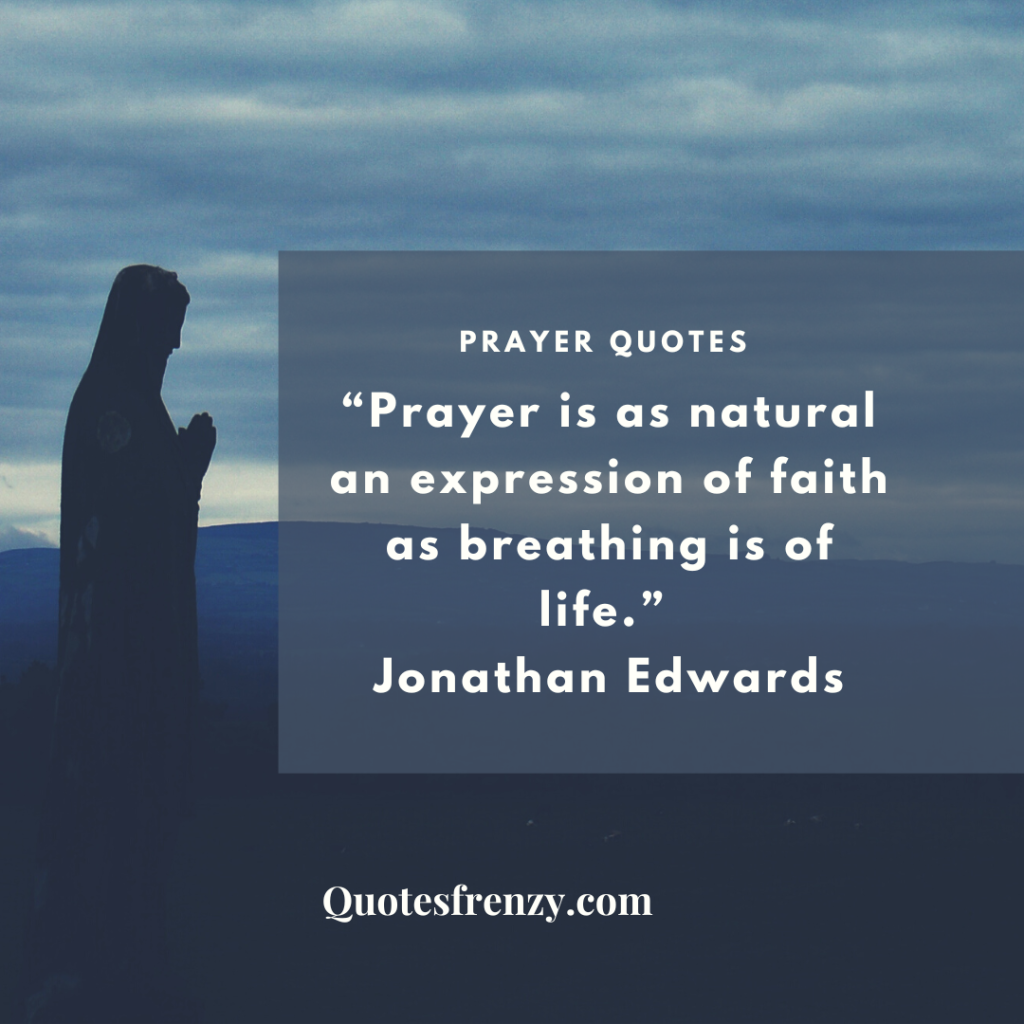 ---
Also read…
120 Christmas Quotes and sayings
---
"Prayer is simply a two-way conversation between you and God." Billy Graham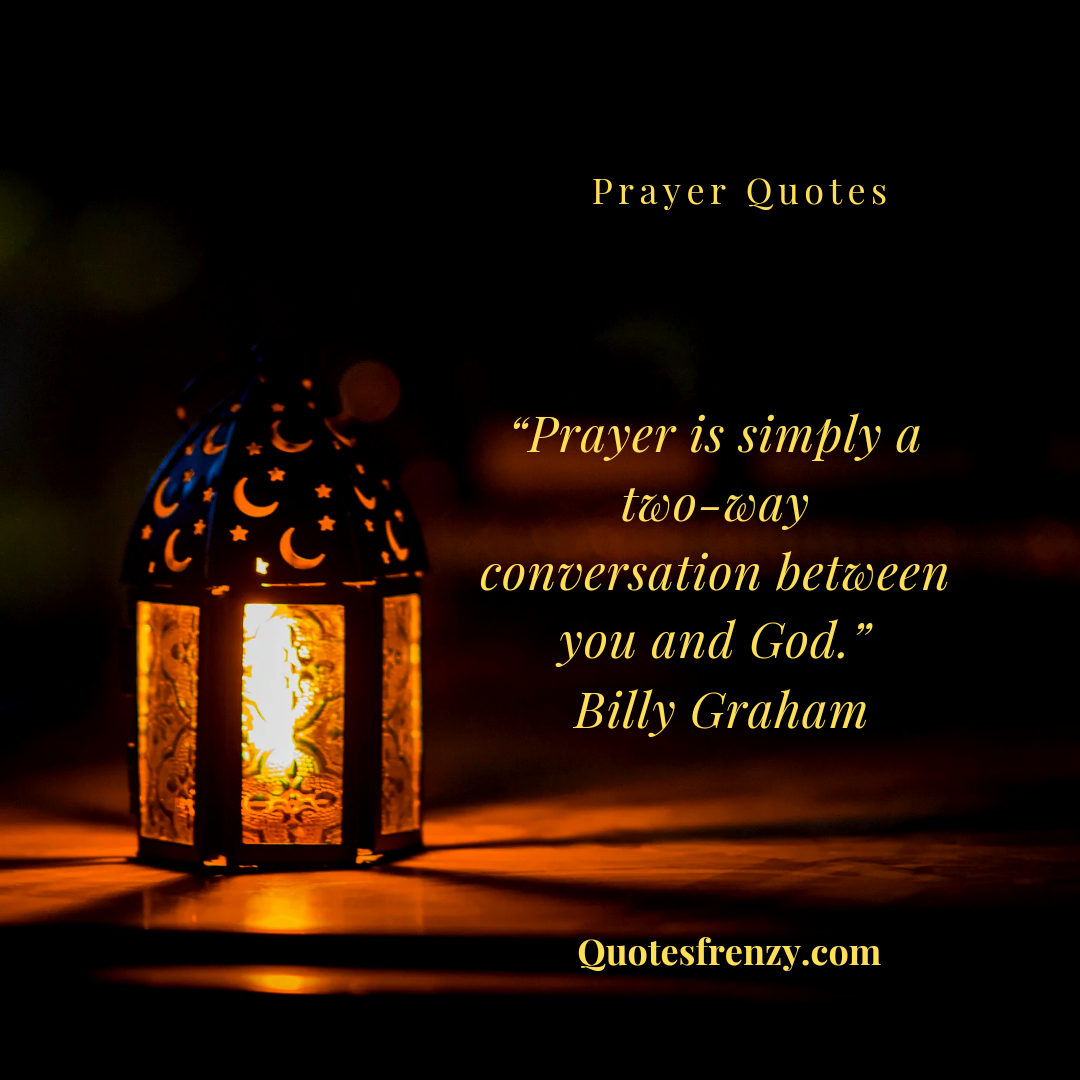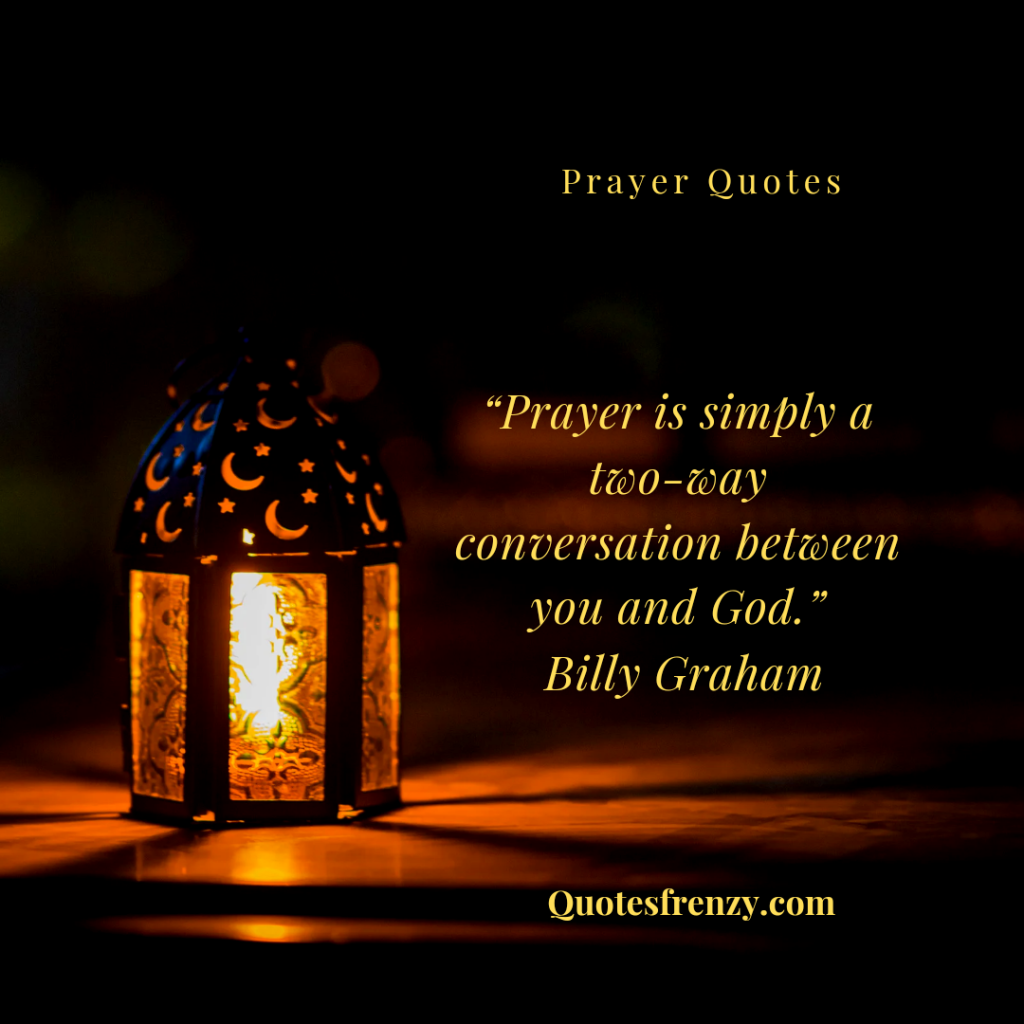 ---
"Prayer – secret, fervent, believing prayer – lies at the root of all personal godliness." William Carey
---
"Prayer alone will not make a happy life. A happy life must be built. You must act." Dalai Lama
---
"Prayer can do anything that God can do." R. A. Torrey
---
"Prayer can never be in excess." Charles Spurgeon
---
"Prayer clears the mist and brings back peace to the Soul . . ." Rumi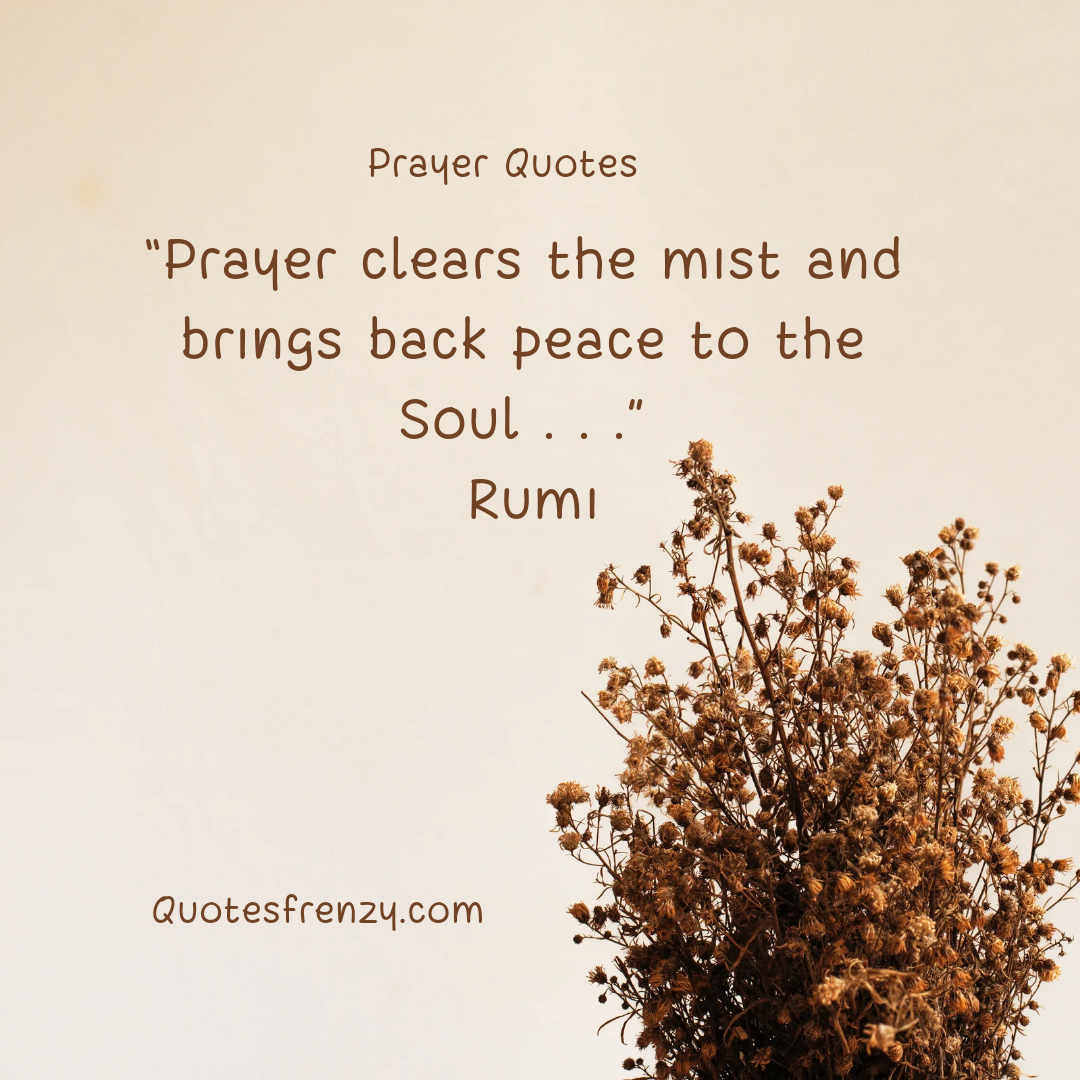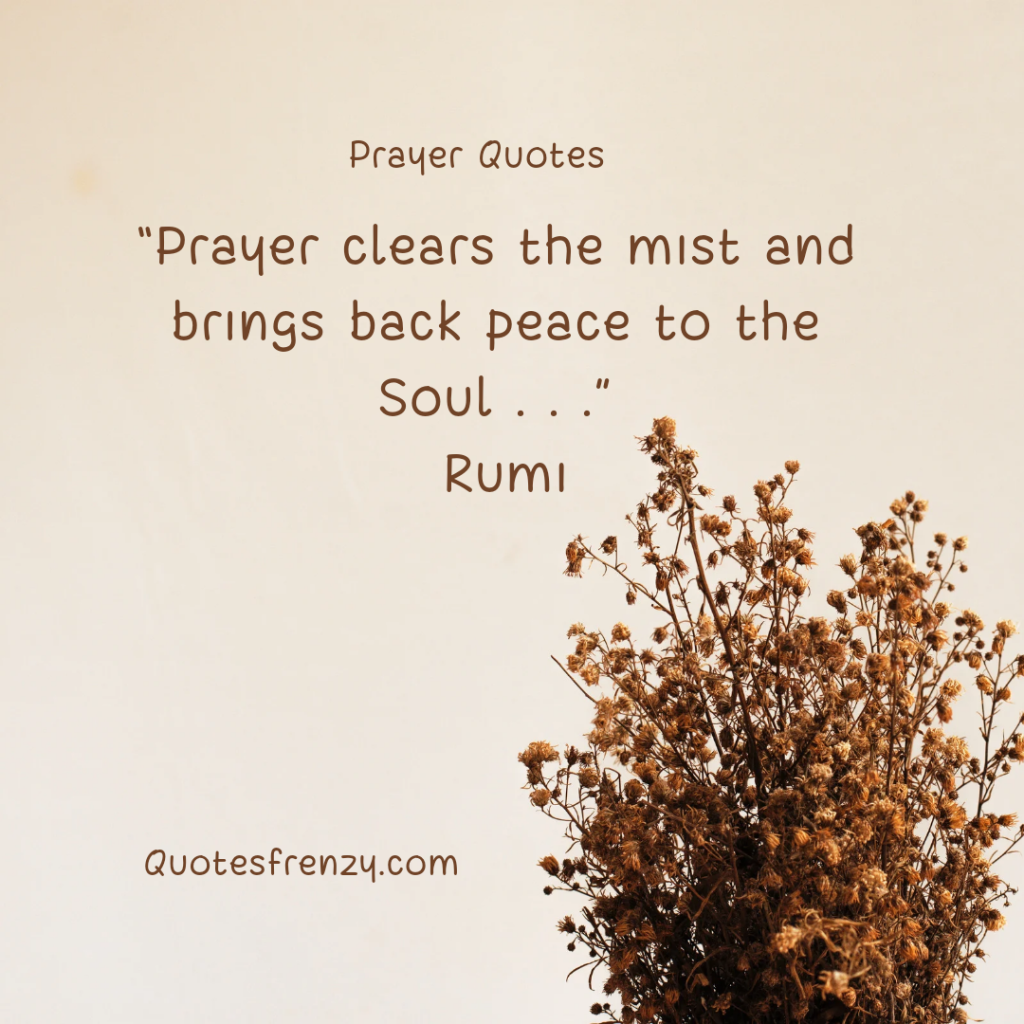 ---
"Prayer does not change God, but it changes him who prays." Soren Kierkegaard
---
"Prayer draws us near to our own souls." Herman Melville
---
"Prayer from the heart can achieve what nothing else can in the world." Mahatma Gandhi
---
"Prayer gets us in on what God is doing." Eugene H. Peterson
---
"Prayer gives us relief from the melancholy burden of self-absorption." Timothy Keller
---
"Prayer has the power to change mountains into highways." Wesley L Duewel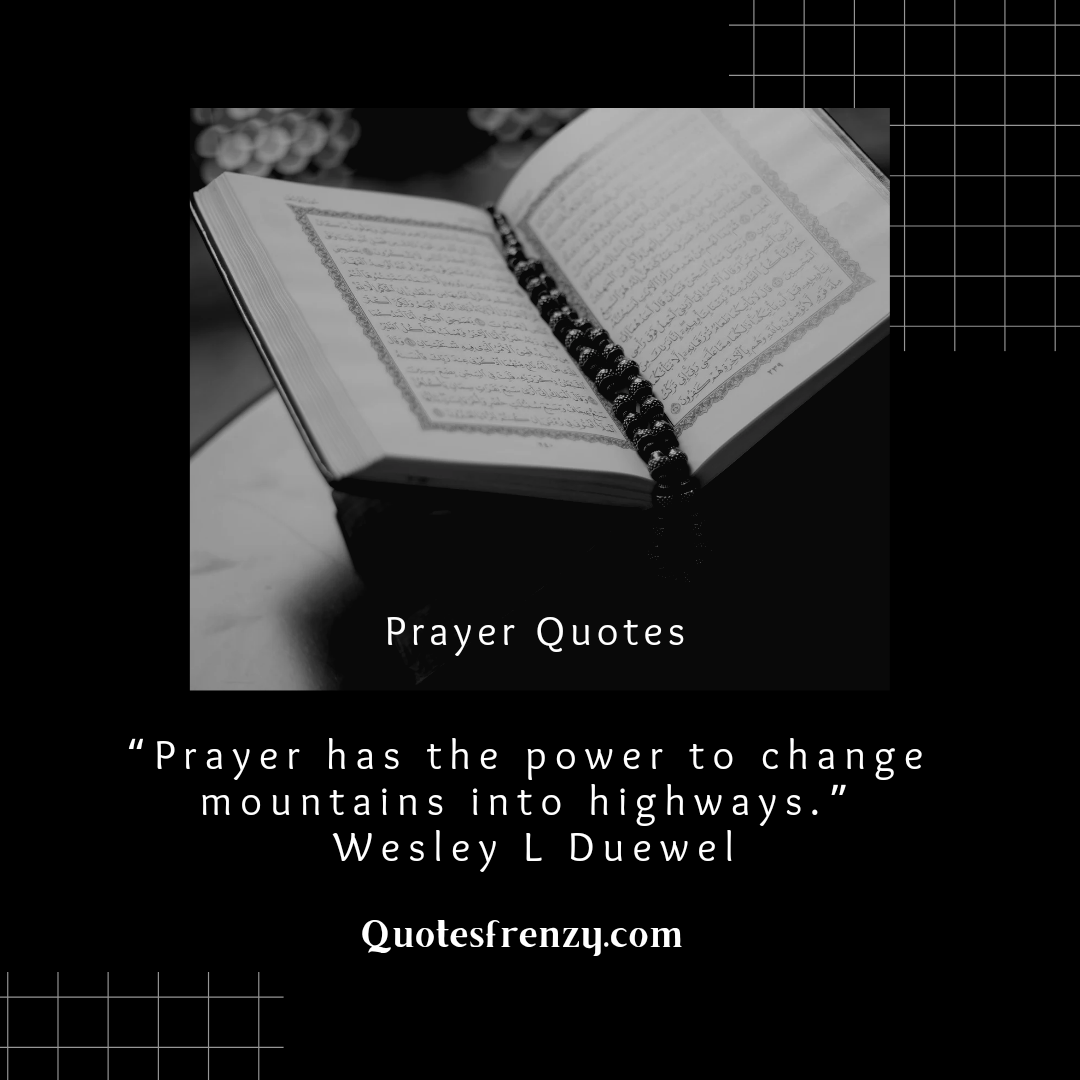 ---
"Prayer in action is love, love in action is service." Mother Teresa
---
"Prayer is a concentration of positive thoughts." Peace Pilgrim
---
"Prayer is a confession of one's own unworthiness and weakness." Mahatma Gandhi
---
"Prayer is a powerful thing; for God has bound and tied himself thereunto." Martin Luther
---
"Prayer is a shield to the soul." John Bunyan
---
"Prayer is a virtue that prevaileth against all temptations." Bernard of Clairvaux
---
"Prayer begins where our power ends." Abraham Joshua Heschel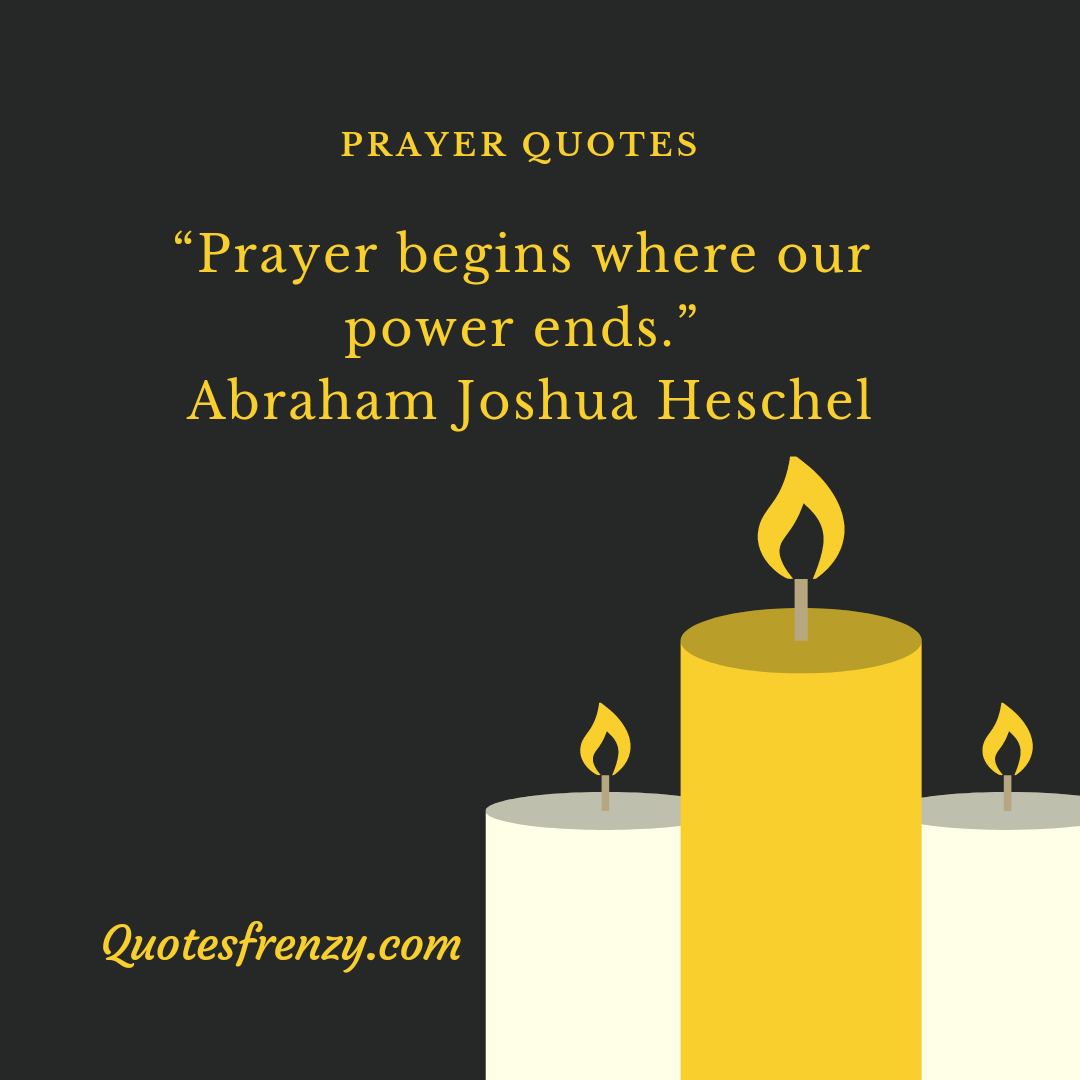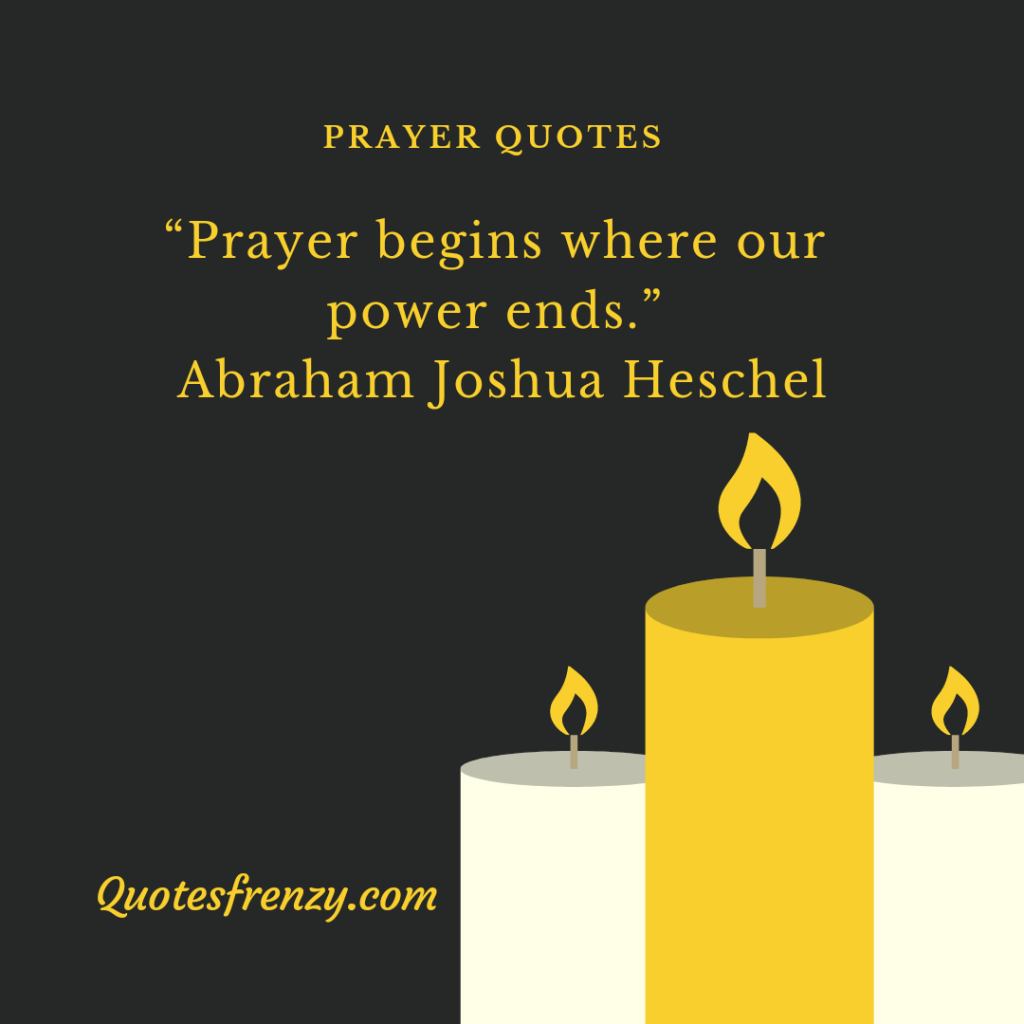 ---
"Prayer is the exercise of drawing on the grace of God." Oswald Chambers
---
"Prayer is nothing else than a sense of God's presence" Brother Lawrence
---
"Prayer is putting oneself in the hands of God." Mother Teresa
---
"Prayer is the chief exercise of faith." John Calvin
---
"Prayer is the spirit speaking truth to Truth." Philip James Bailey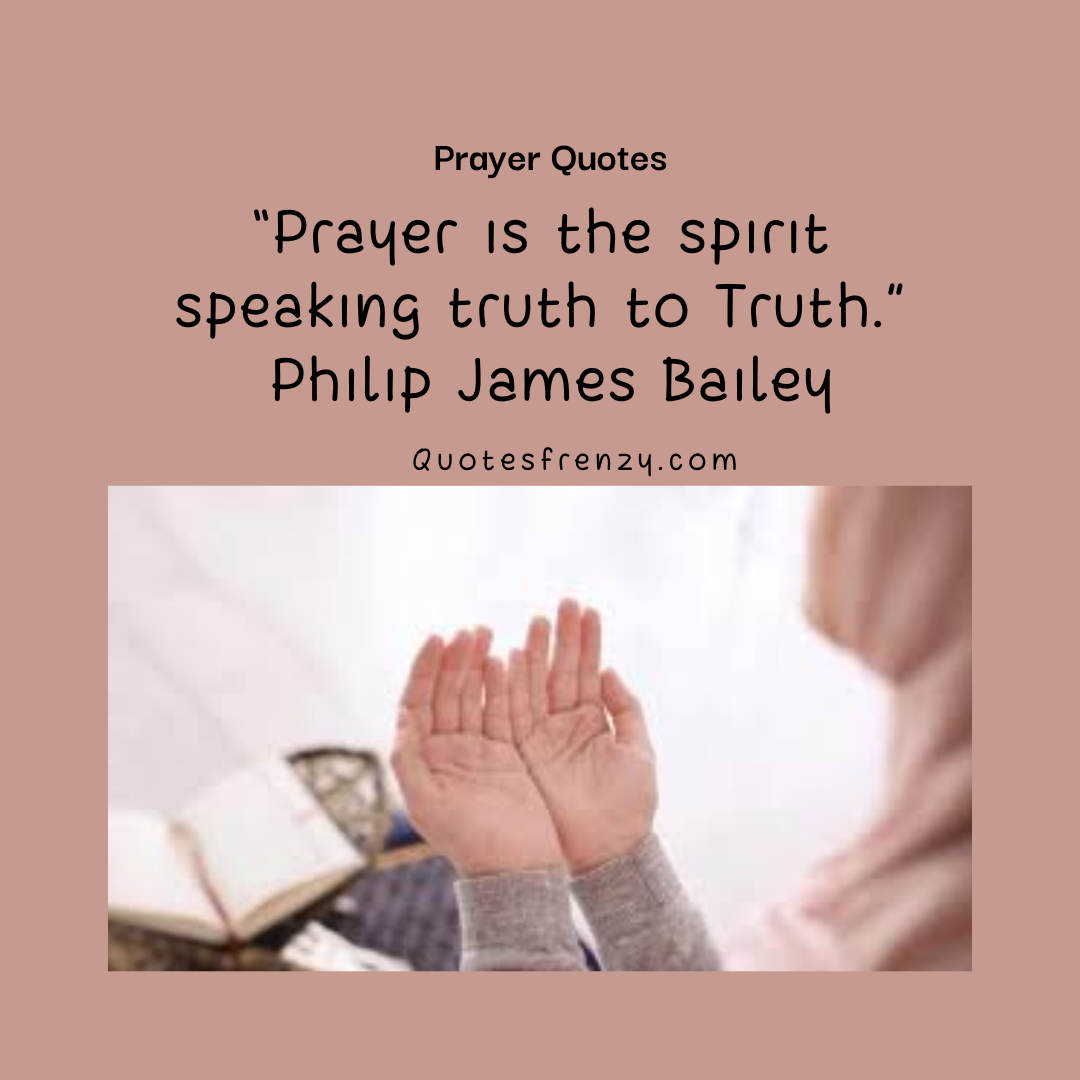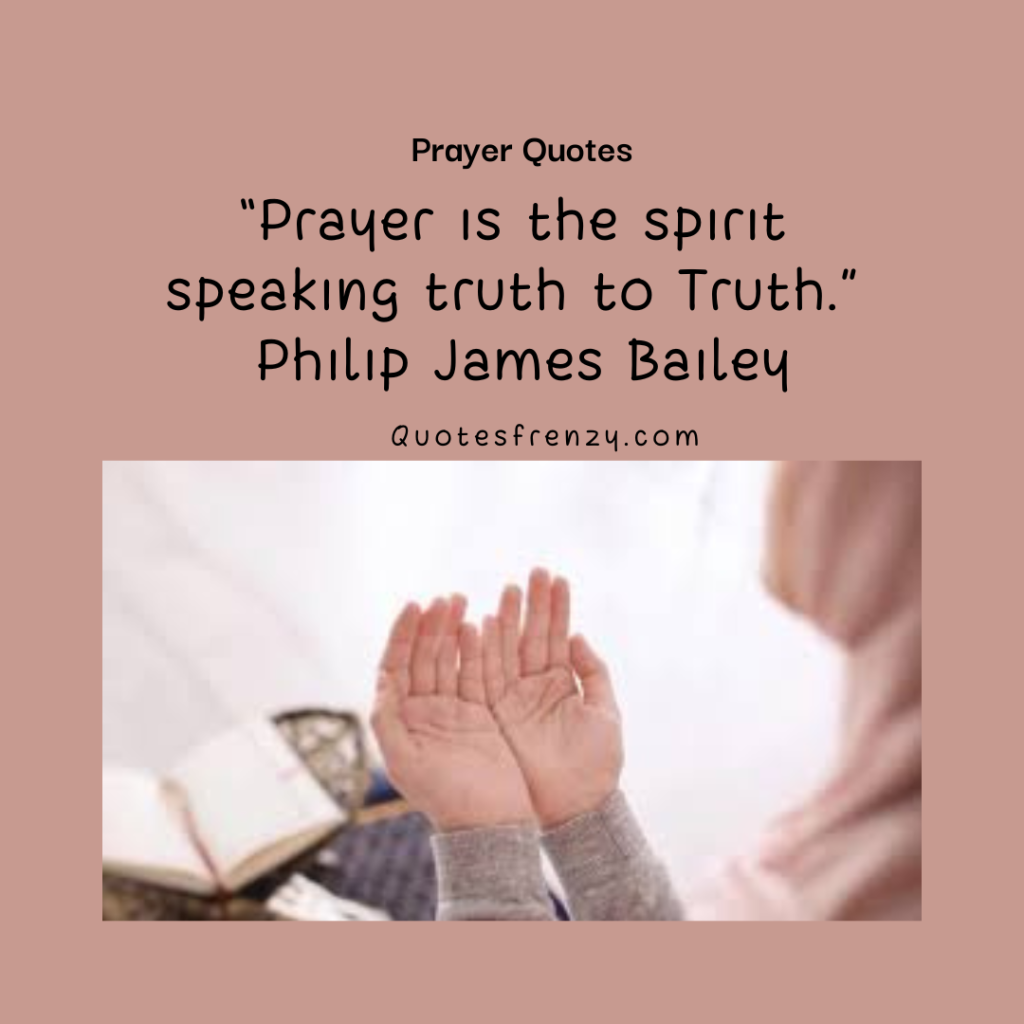 ---
Among the powerful resources, we have in life is prayer.  The power of prayer is so immense that you only realize once you achieve whatever you petitioned for.  Prayer should be accompanied with faith.  When faced with difficulty the first thing that you need to turn to is prayer. A prayer is able to turn the impossible to possible. We need not doubt the power of prayer and it is our responsibility to pray and be patient enough for the answer to be answered.
"Prayer Is a Confession Of One's Own Unworthiness And Weakness".  – Mahatma Gandhi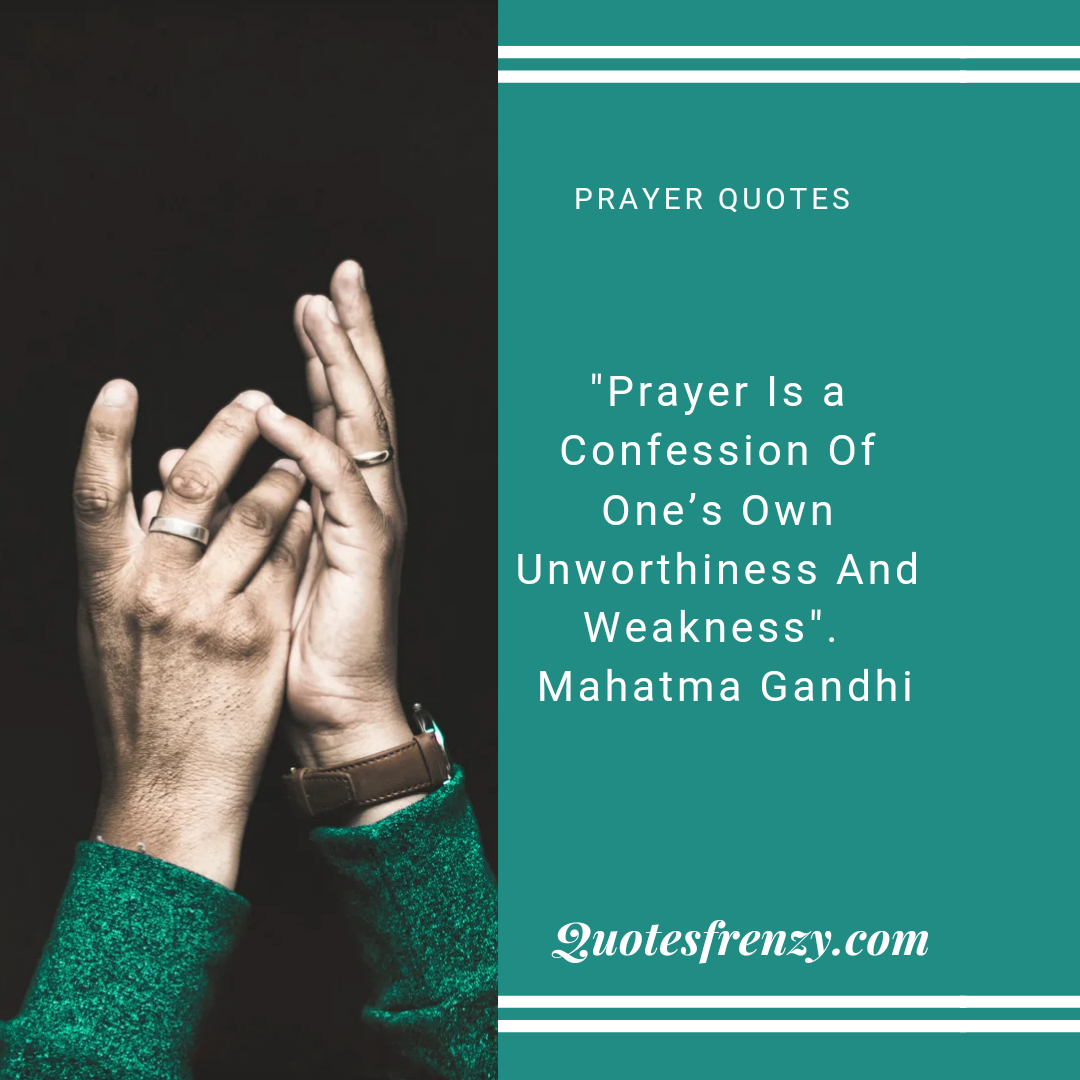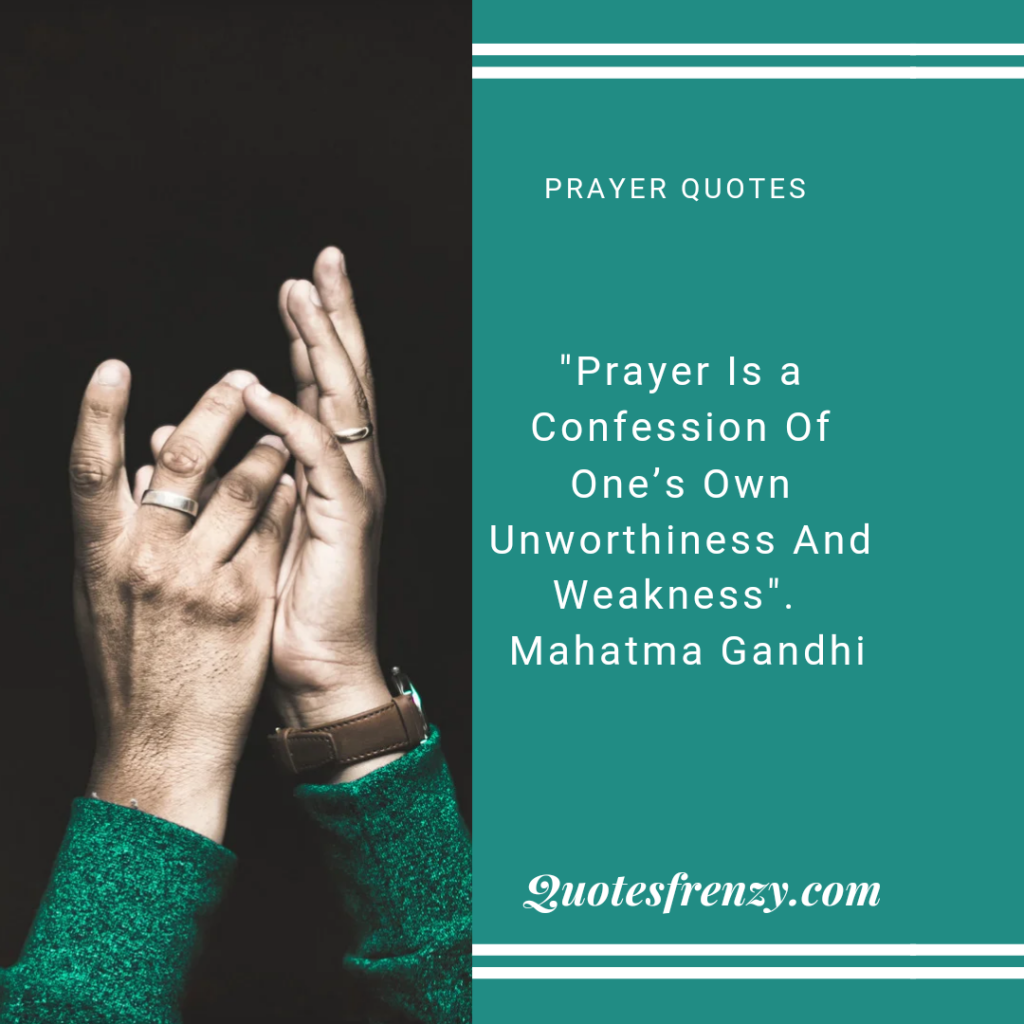 Besides thanks and asking for favors in prayer, confession another aspect of prayer.  We pray to ask for forgiveness for the wrongs that we have done knowingly and unknowingly.  When praying we need to confess our sins for us to be forgiven. For the wrongs that we do not know about, we need to ask God to forgive us.
The Fewer the Words, the Better the Prayer – Martin Luther
A prayer is a simple thing to do.  When praying you need not make so many words. In the process of making lengthy prayers, you might make a mistake and thus prevent your blessing.  Saying just thank you or forgive me is enough for your prayer to be heard.
Prayer Quotes are teachings that enable one to learn how and when to pray.