Birthday Quotes-Celebrating  birthdays is one of the oldest ceremonies practiced by almost all communities around the world. It is a special day when you celebrate the day you were born. We also get to celebrate the ay your friends or loved ones were born. The day becomes really special when friends and family are part of it. It, therefore, becomes a day filled with love and laughter. The Birthday Quotes here are selected to add light to the bright day. Share them on that great birthday party.
The more you praise and celebrate your life, the more there is in life to celebrate – Oprah Winfrey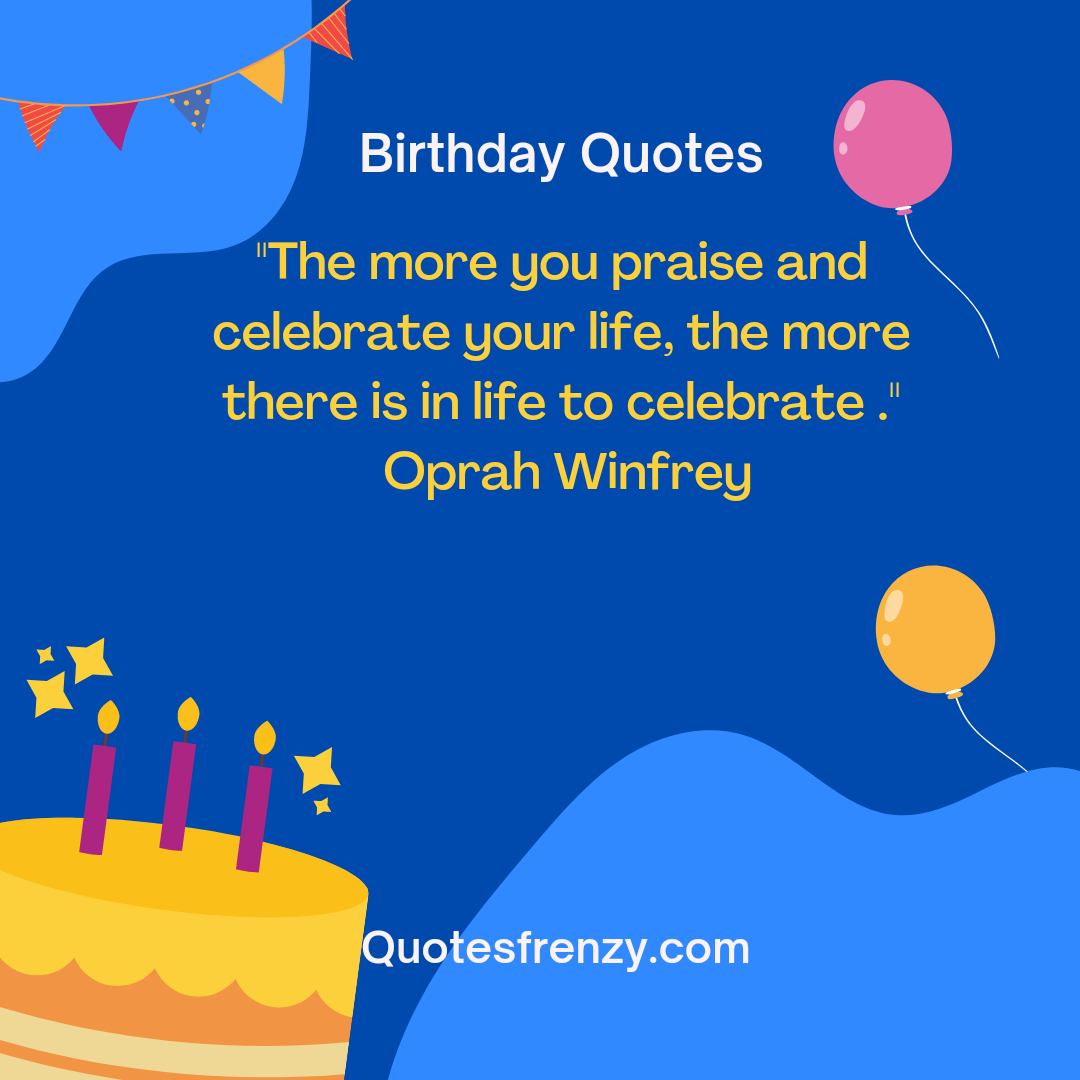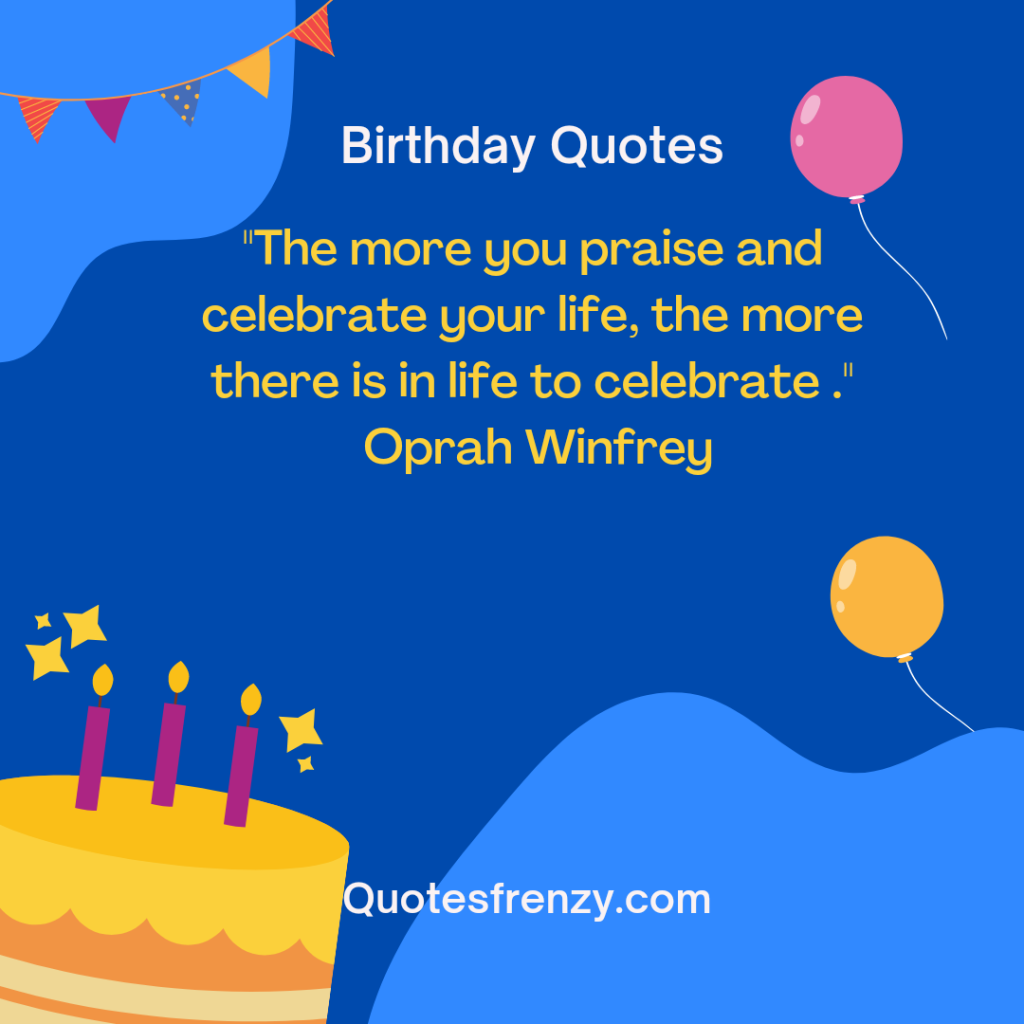 This quote by Oprah is one of the famous Happy Birthday Quotes. A celebration of life should not just be left for birthdays.  Life has many things to be thankful for. We often never see them because we rarely appreciate it. If only we could celebrate life for what it has offered us, we will get more insights into other things to be happy for. Make merry be it your birthday or not.
---
Top Birthday Quotes
---
"Every year on your birthday, you get a chance to start new." Sammy Hagar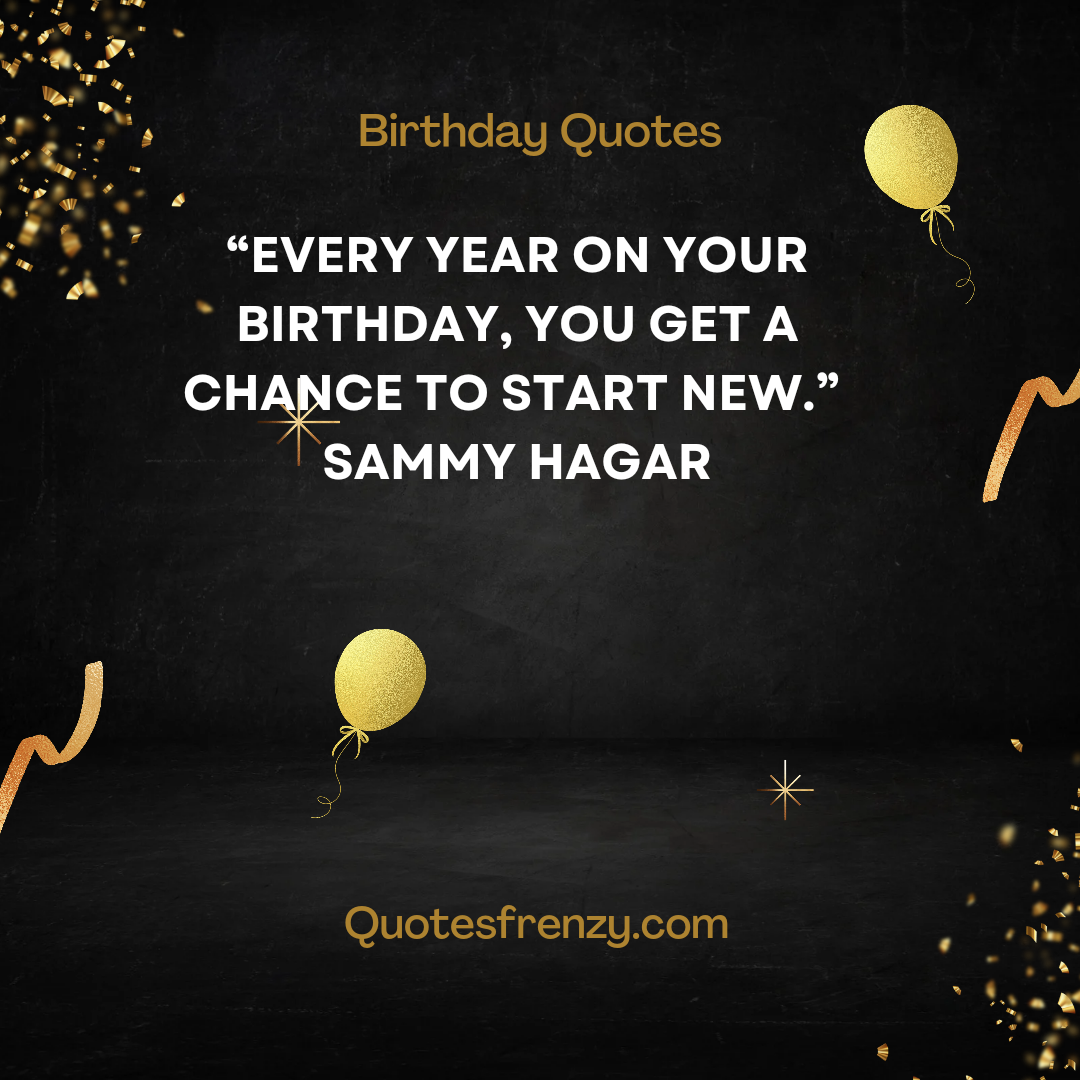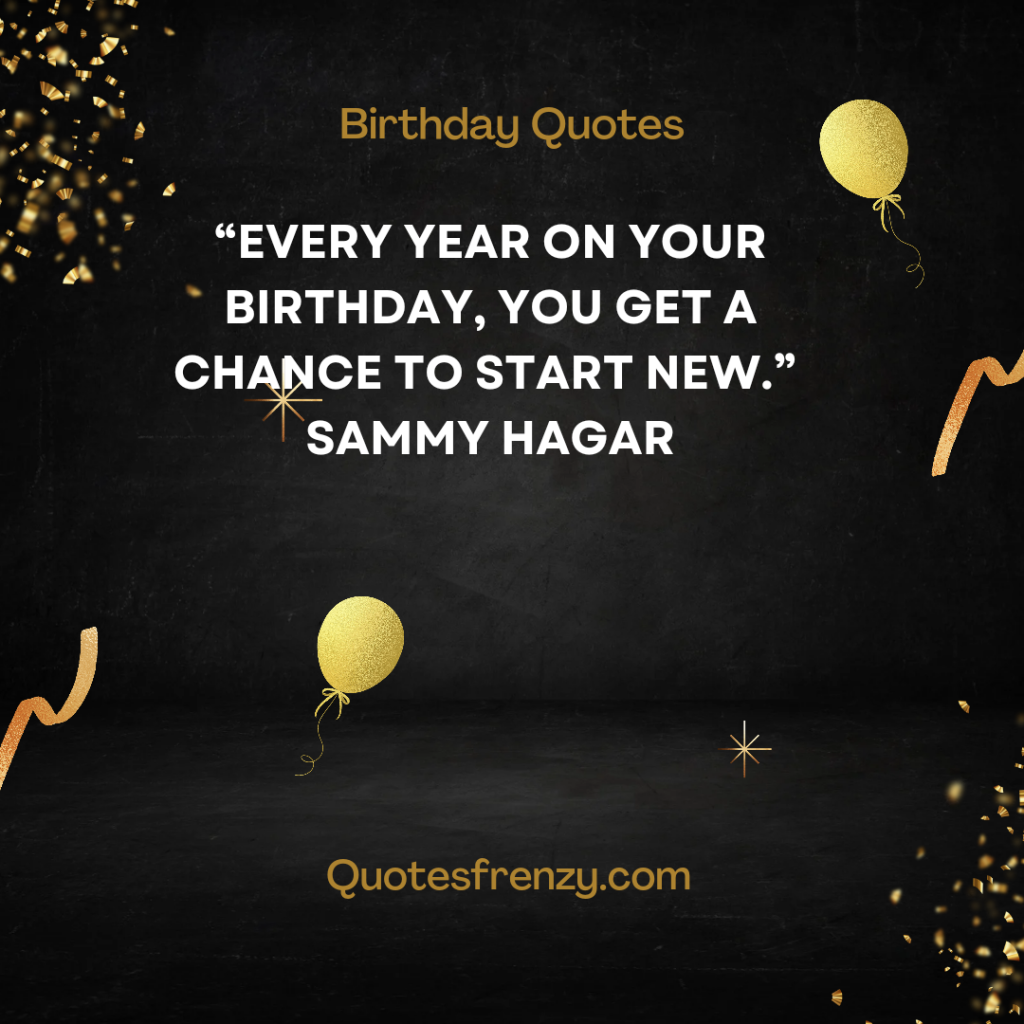 ---
Also read…
120 Christmas Quotes and sayings
65 Ramadan Quotes and Greetings
---
"You know you're getting old when the candles cost more than the cake." Bob Hope
---
"Age is an issue of mind over matter. If you don't mind, it doesn't matter." Mark Twain
---
"Our birthdays are feathers in the broad wing of time." Jean Paul
---
"You're birthday reminds me of the old Chinese scholar….. Yung No Mo." Dana Rosemary Scallon
---
"Birthdays could be such a bummer when you were older than the country you lived in." Lynsay Sands
---
"May the moments of today become fond memories for tomorrow. Happy Birthday" Rob Jackson
---
"All the world is birthday cake, so take a piece, but not too much." George Harrison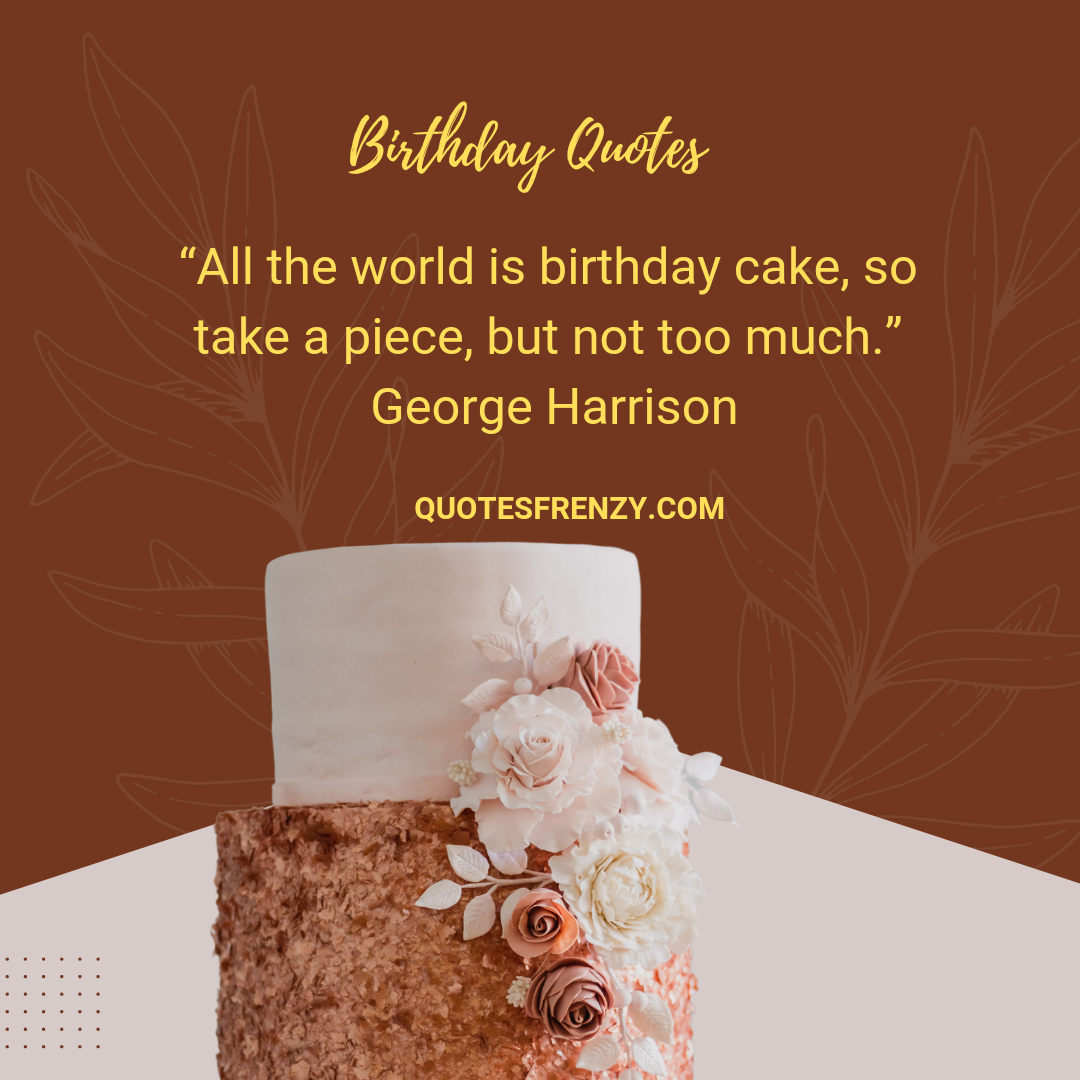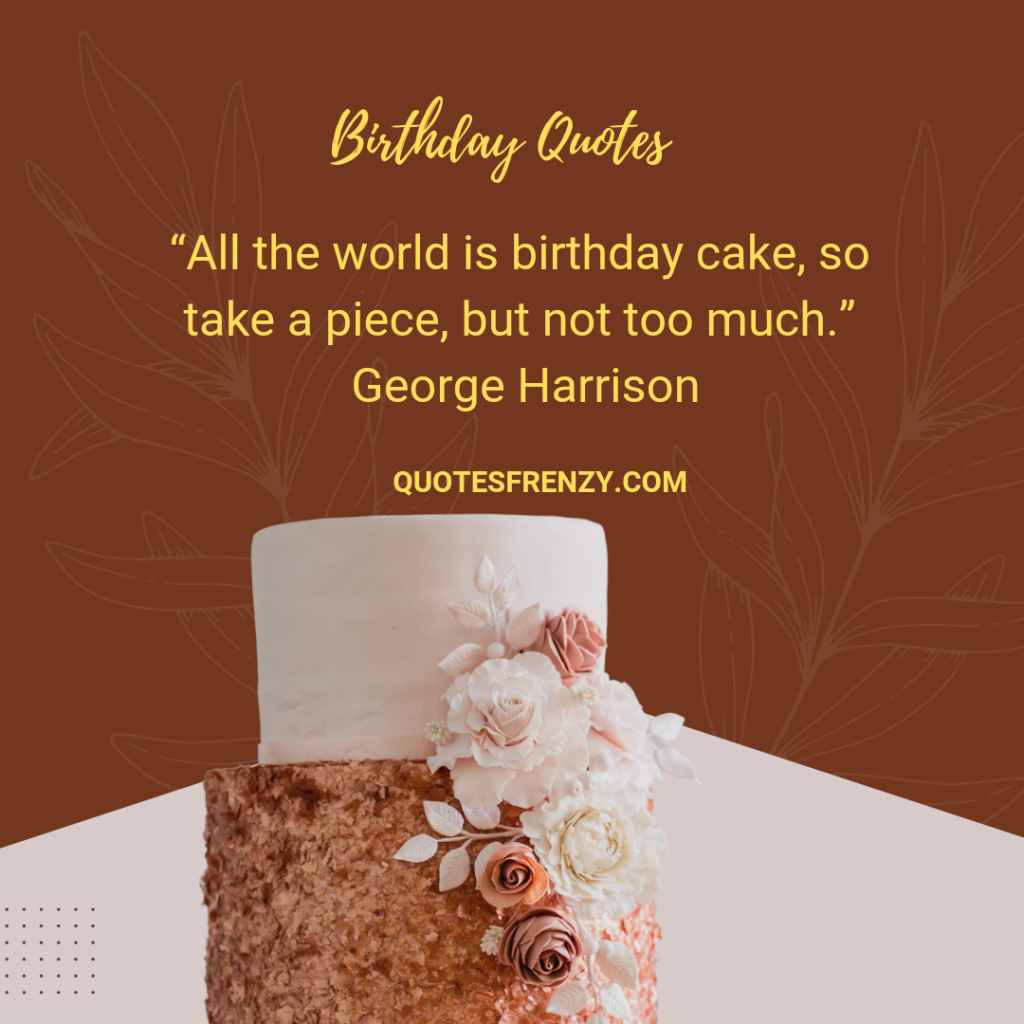 ---
"The golden age is before us, not behind us." William Shakespeare
---
"The way I see it, you should live everyday like its your birthday." Paris Hilton
---
"Everyday is a birthday; every moment of it is new to us; we are born again, renewed for fresh work and endeavor." Isaac Watts
---
"It is lovely, when I forget all birthdays, including my own, to find that somebody remembers me." Ellen Glasgow
---
"From our birthday, until we die, Is but the winking of an eye." William Butler Yeats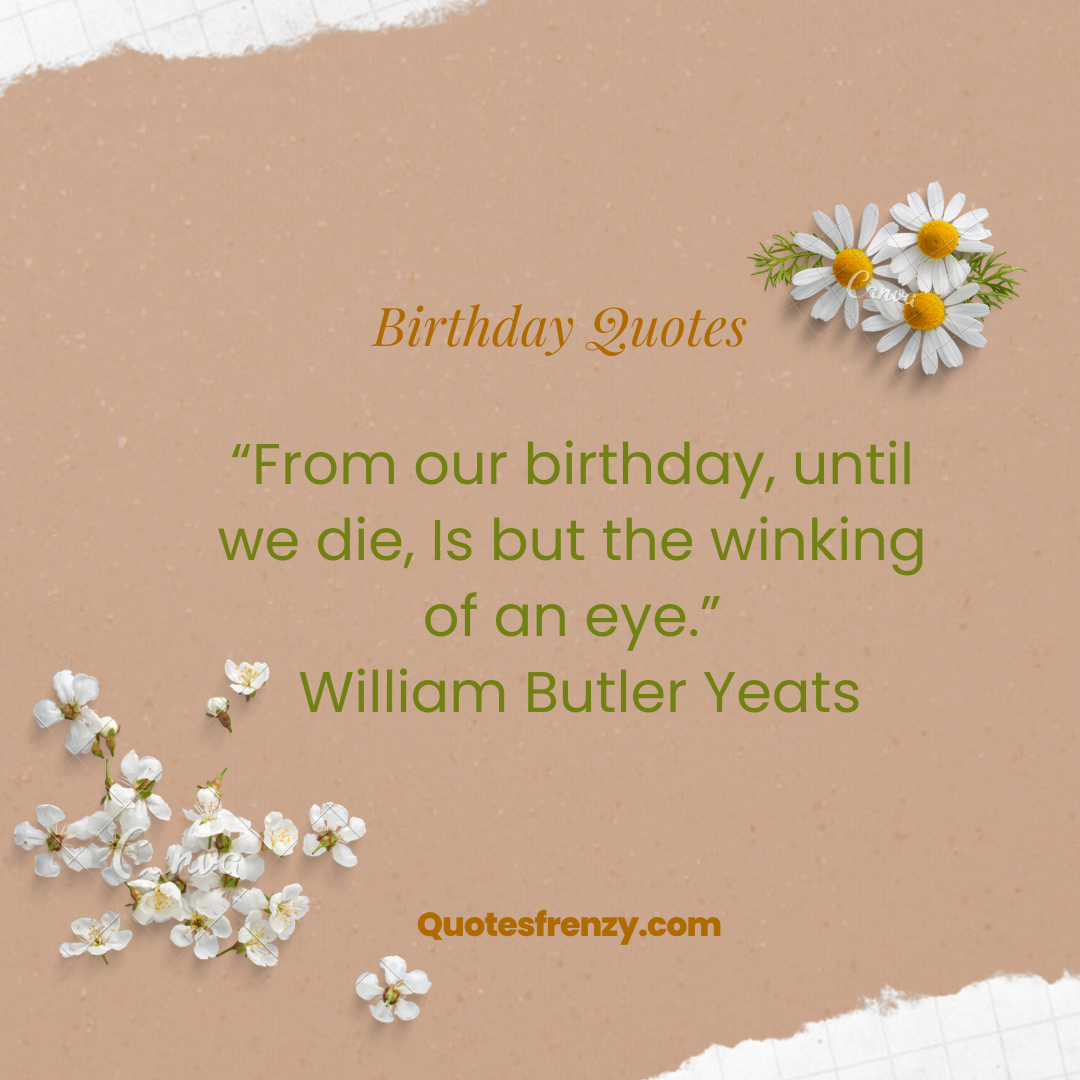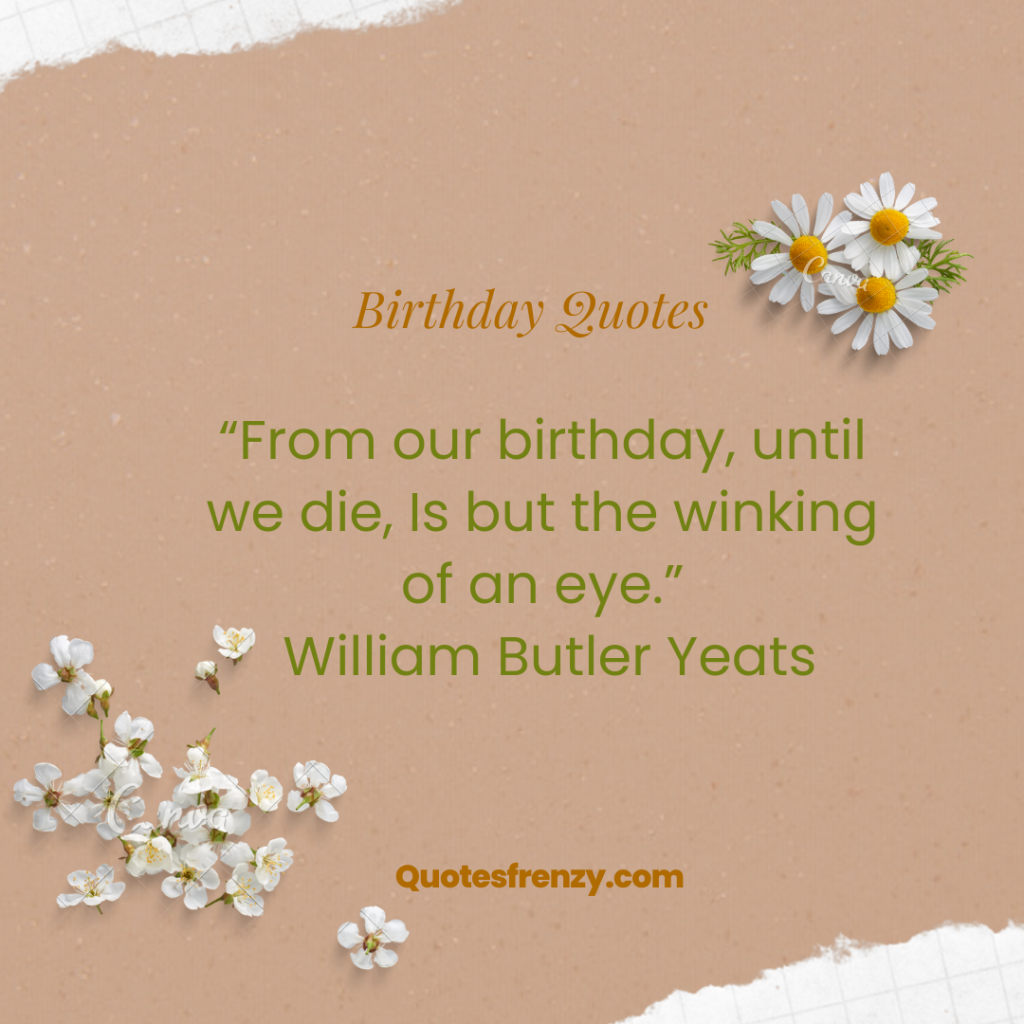 ---
"All I want for my birthday is another birthday." Ian Dury
---
"There are two great days in a person's life – the day we are born and the day we discover why." William Barclay
---
"The way I see it, you should live everyday like its your birthday." Paris Hilton
---
"Every birthday is a gift. Every day is a gift." Aretha Franklin
---
"Today you are you! That is truer than true! There is no one alive who is you-er than you!" Dr. Seuss
---
"Let us never know what old age is. Let us know the happiness time brings, not count the years." Ausonius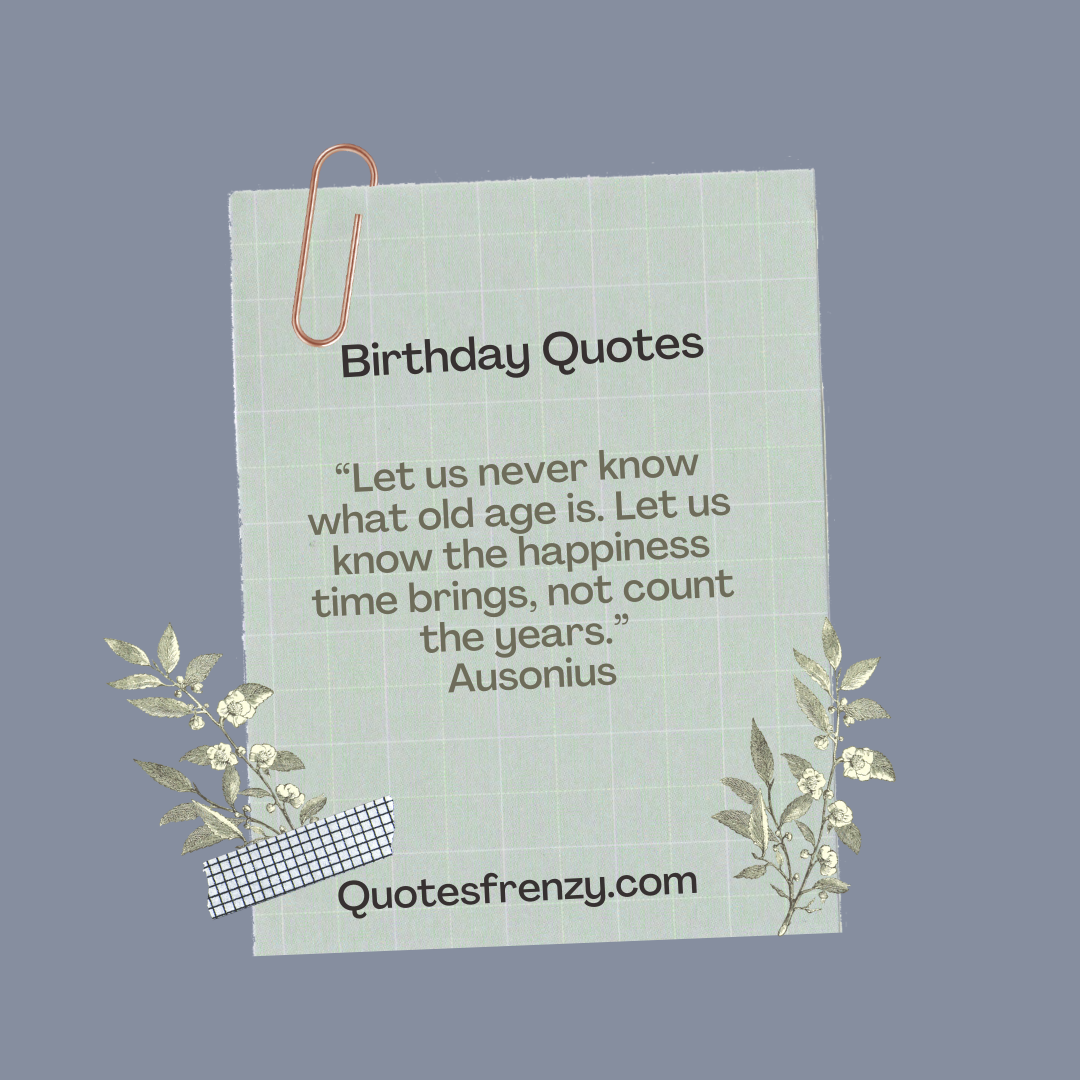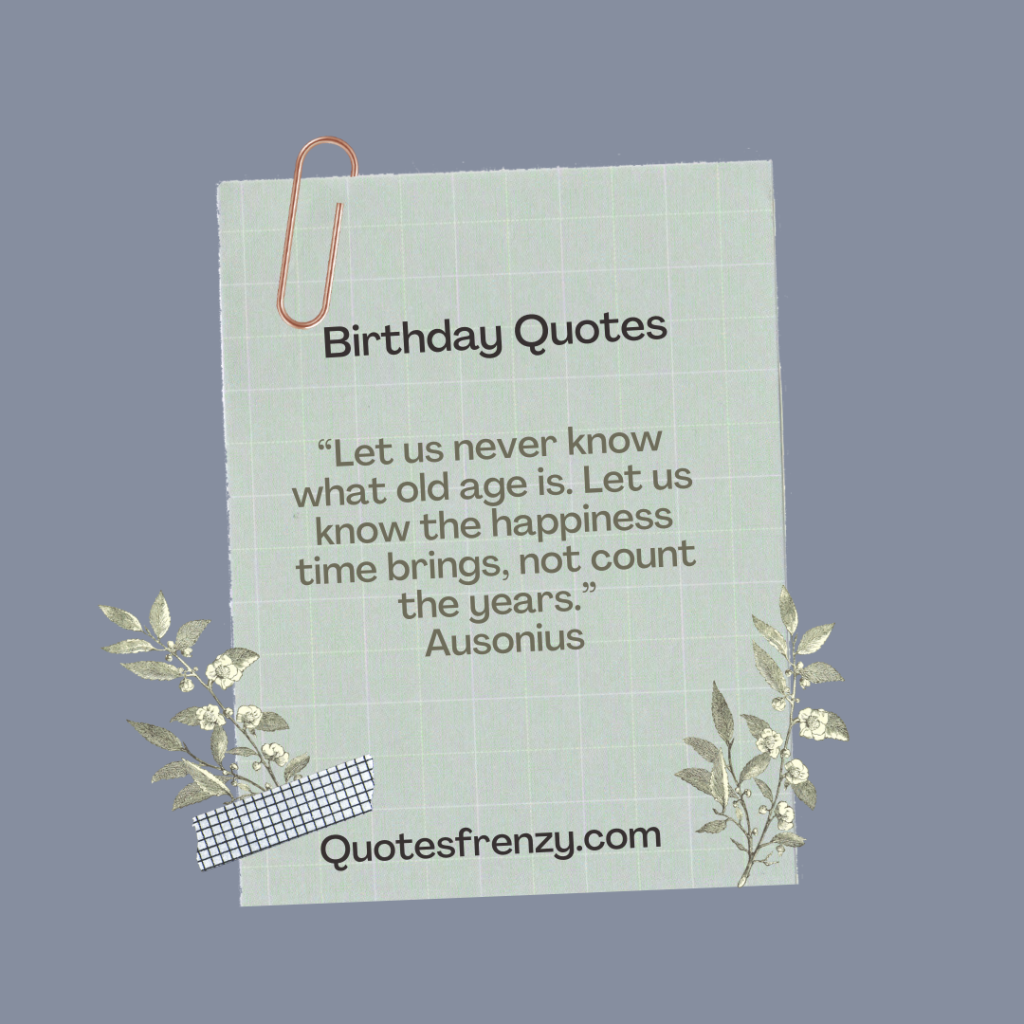 ---
"And in the end, it's not the years in your life that count. It's the life in your years." Abraham Lincoln
---
"There is still no cure for the common birthday." John Glenn
---
"A birth-date is a reminder to celebrate the life as well as to update the life." Amit Kalantri
---
"Birthday should be considered as a unit of measurement to measure our present status toward success!" Mohith Agadi
---
"Birthdays were made for going wild over the people we think are amazing." Richelle E. Goodrich
---
"Today you are fulfilling another year of life and I will do everything to make it a memorable day for you." Auliq Ice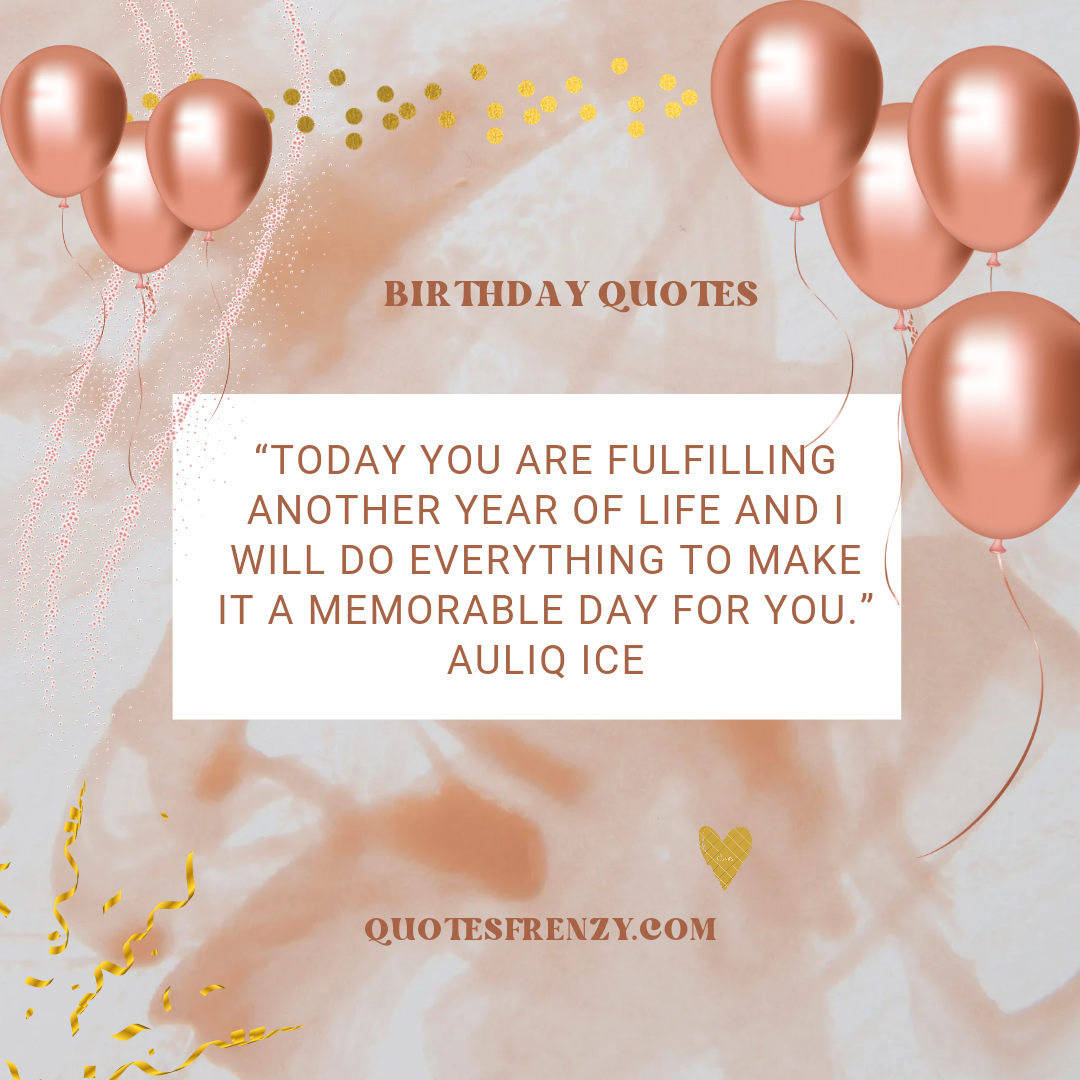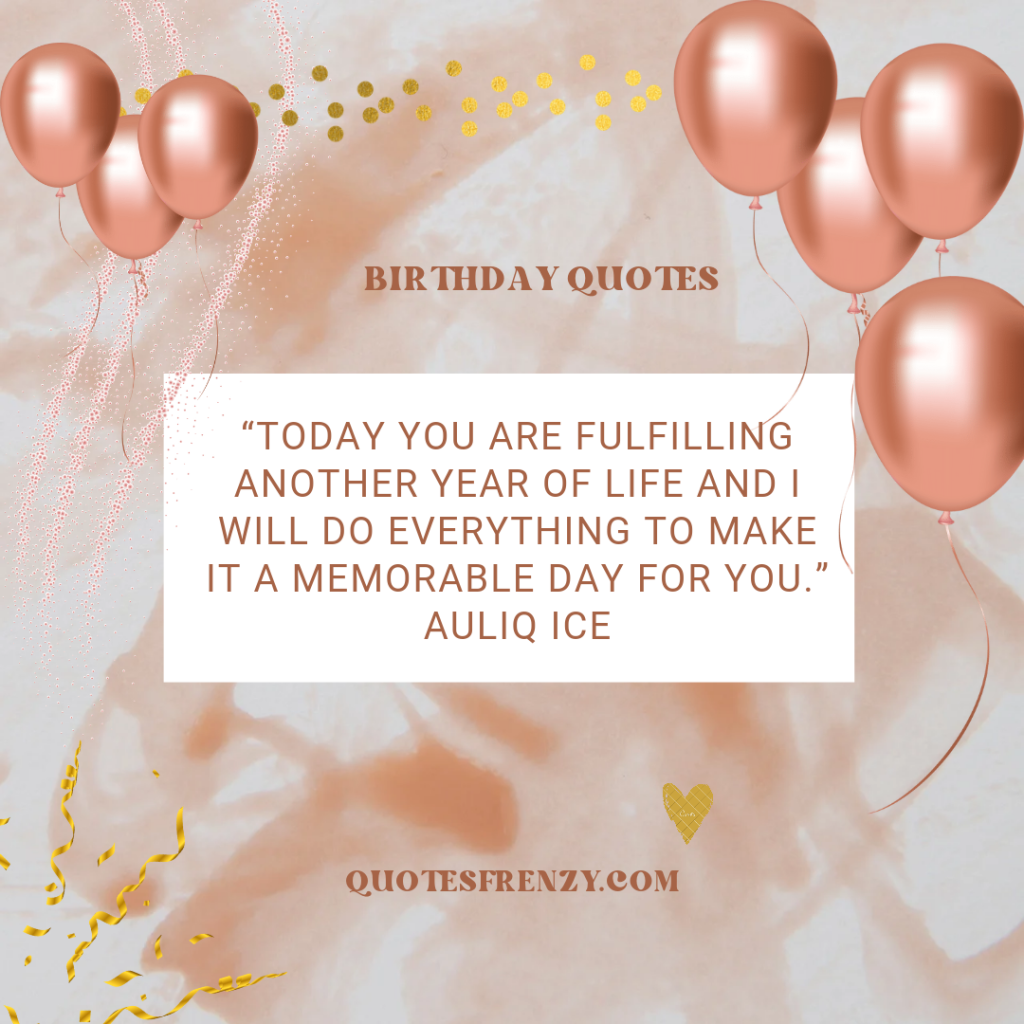 ---
Every year on your birthday, you get a chance to start new – Sammy Hagar
A birthday is like a new chapter. It is the beginning of another year. According to this quote by Sammy Hagar, it is a second chance, a new opportunity to do things differently. It offers another opportunity to achieve your goals and make your dreams come true. Many times in different life scenarios you never get a lot of opportunities to do a task for the second time. The first try is always the last. Opportunities are diminishing with time as competition for limited resources increases. Thank the good Heavens for birthdays
The greatest gift that you can give to others is the gift of unconditional love and acceptance – Brian Tracy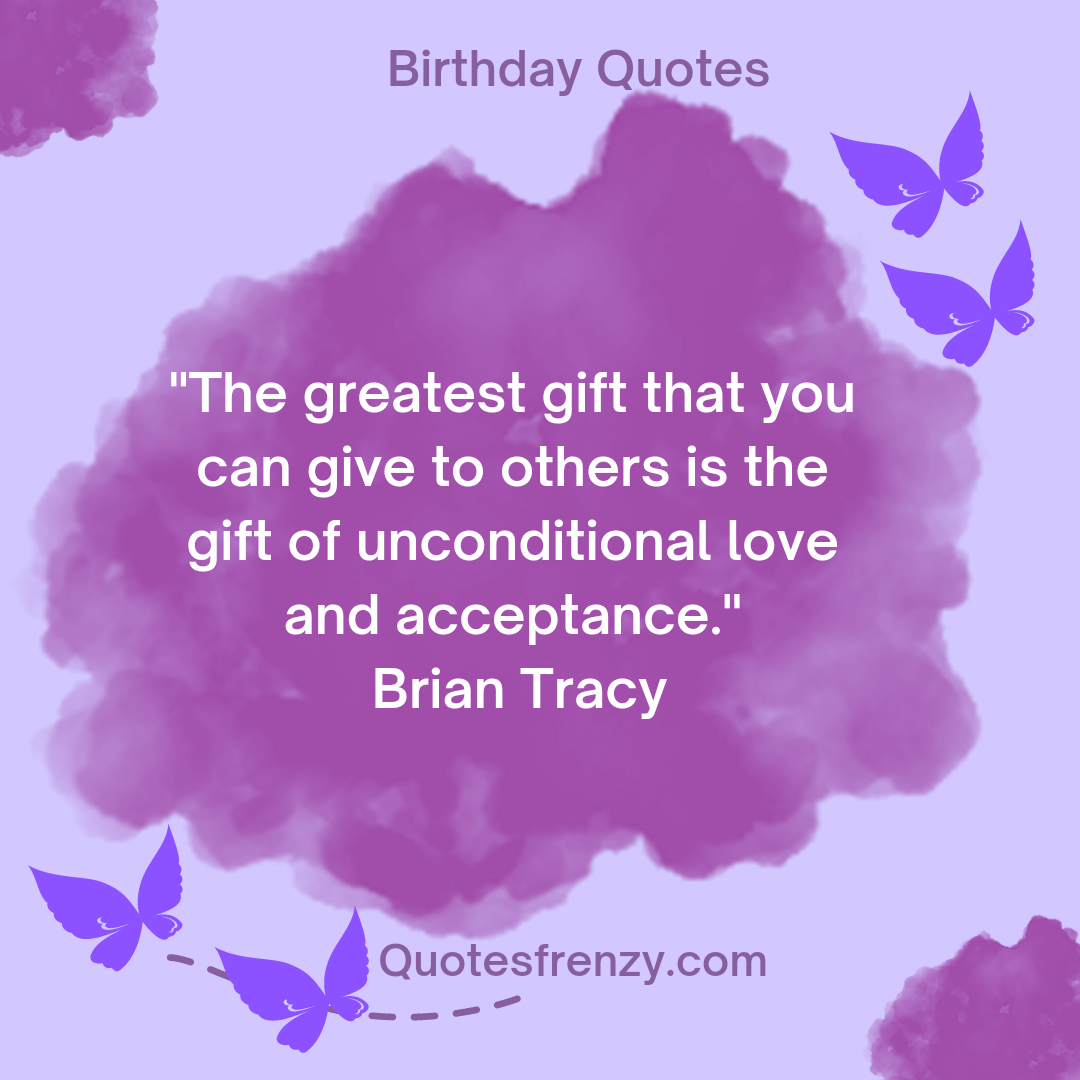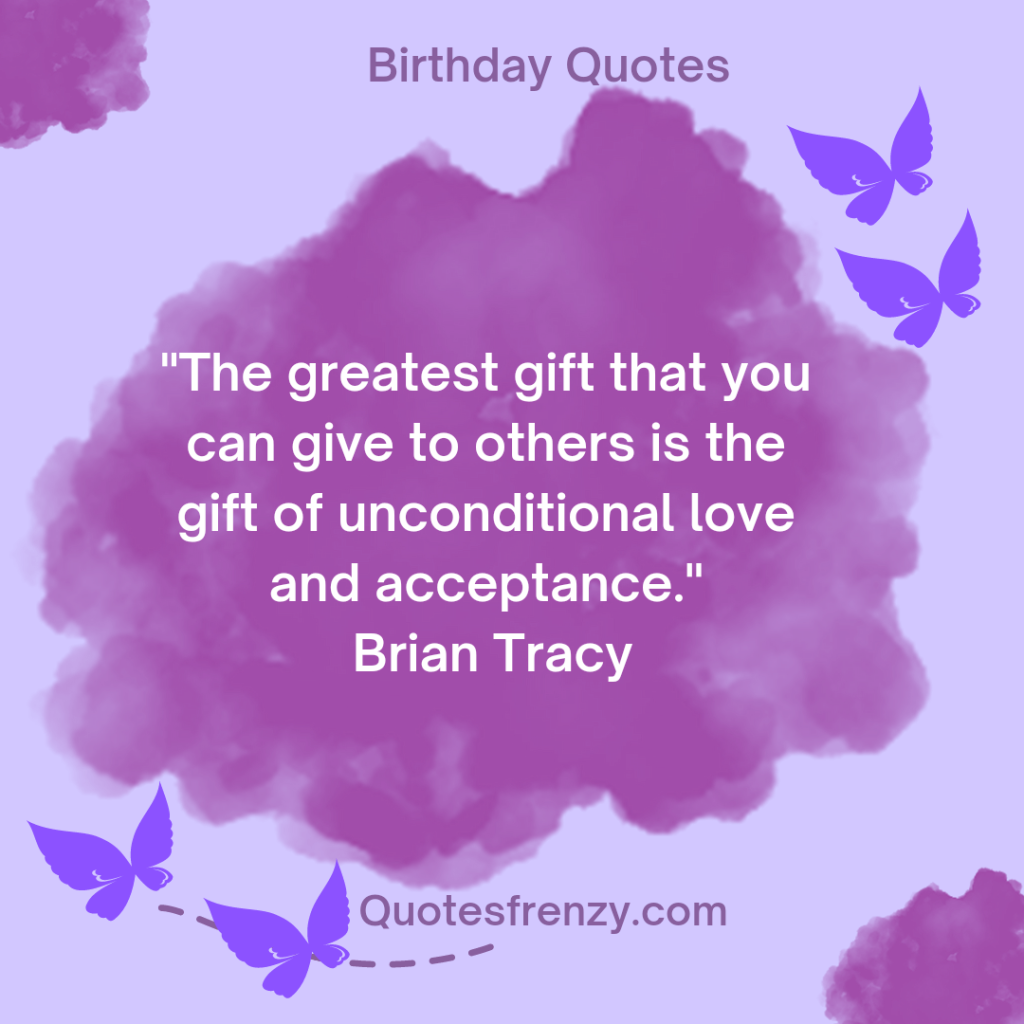 As you are preparing to attend their birthday party, what gift are you taking there? This question is one that becomes very difficult to settle on. With many people offering gifts at the party, you want your gift to stand out. The secret is hidden in this quote. The best gift, one that does not perish is love. Unconditional love will carry the day. Show your love with or without a gift in a special way.
Birthday parties do not need to be difficult at all. They should be filled with love and gratitude for each others life. About gratitude, why don't you be grateful for life every day instead of waiting for your next birthday?